"Some people are just born to be parents. I was the oldest daughter and had a caregiver personality trait from the get-go. I remember when I was about 10 years old telling my mom I wanted to adopt a child when I was older. I wanted kids so badly, and I knew, from a young age, there were a lot of kids who needed a family.  My husband, Tim, and I knew we wanted at least 4 kids. When it was clear getting pregnant was not going to be easy, I brought up to him that there was a foster care orientation I would like us to check out. 'We can check it out. That's it!' was his response. I knew if this was something our family was going to do, I was going to have to make this as easy as possible for Tim.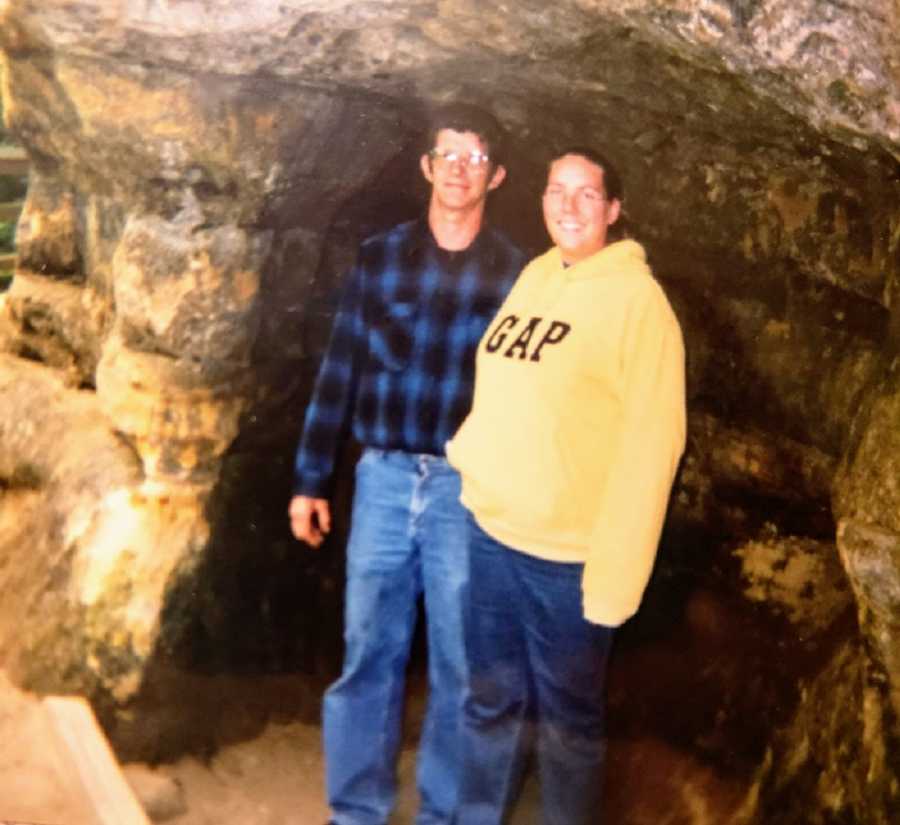 I'm very sneaky. I kept leading Tim on with, 'Hey, honey, let's see where this leads us. It's not like a kid is just going to show up tomorrow or anything. I can fill out this paperwork. Let's just see what happens.' Finally, after a year of paperwork, home visits, training sessions, and invasive interviews, we were licensed.  We were still trying to have our own baby but so far, no luck.
We got our first call. A 7-year-old girl, I'll call her Renee. She would be a short term placement. Tim was nervous, but I was so excited; I was ready to jump in and be a parent. I immediately got her bed ready then, once I learned her age, I ran to the store to buy a poster for the wall. When Renee showed up, she looked so scared. I had to keep my excitement at bay. I wanted to just play with her and make her feel welcome, and all she wanted was to take in the atmosphere.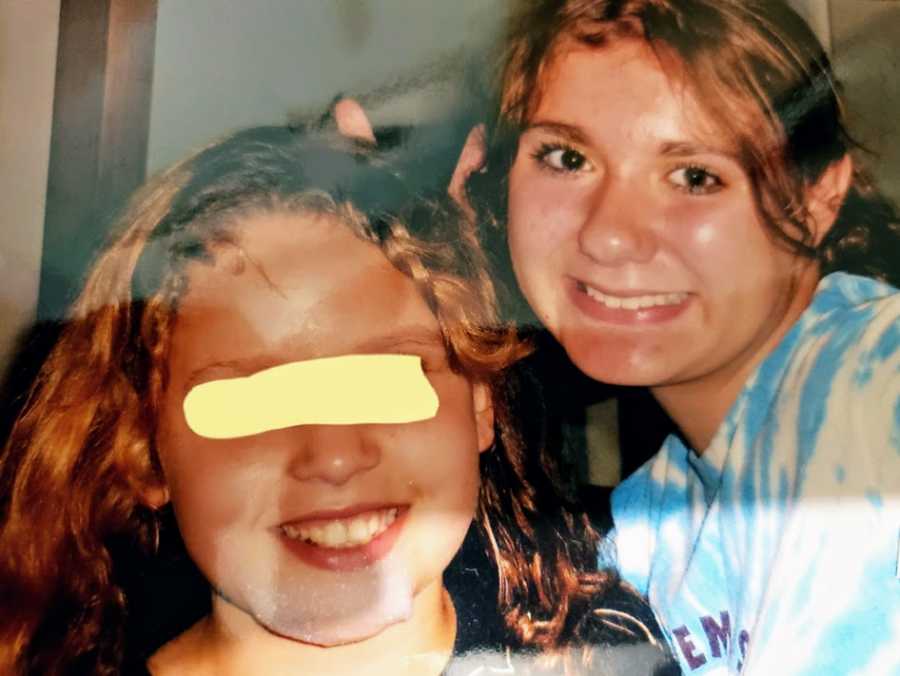 Renee fit in our home perfectly. She was so sweet, and my family immediately fell in love with her. My mom treated her like her own granddaughter. She was immediately a part of our lives; she stole our hearts from the start. She was the only one who was so openly accepted into our family. Protective walls went up after she went home.
A call came for another placement for two girls ages 12 and 7. Marie and Sophia needed a place to go. I was eager to have more kids and loved the idea of having a playmate for Renee.
It is important to know I'm barely 23 at this point. I am now going to become the foster parent of a 12-year-old, which is only an eleven-year age difference. Looking back, I admire my courage to take on a teenager.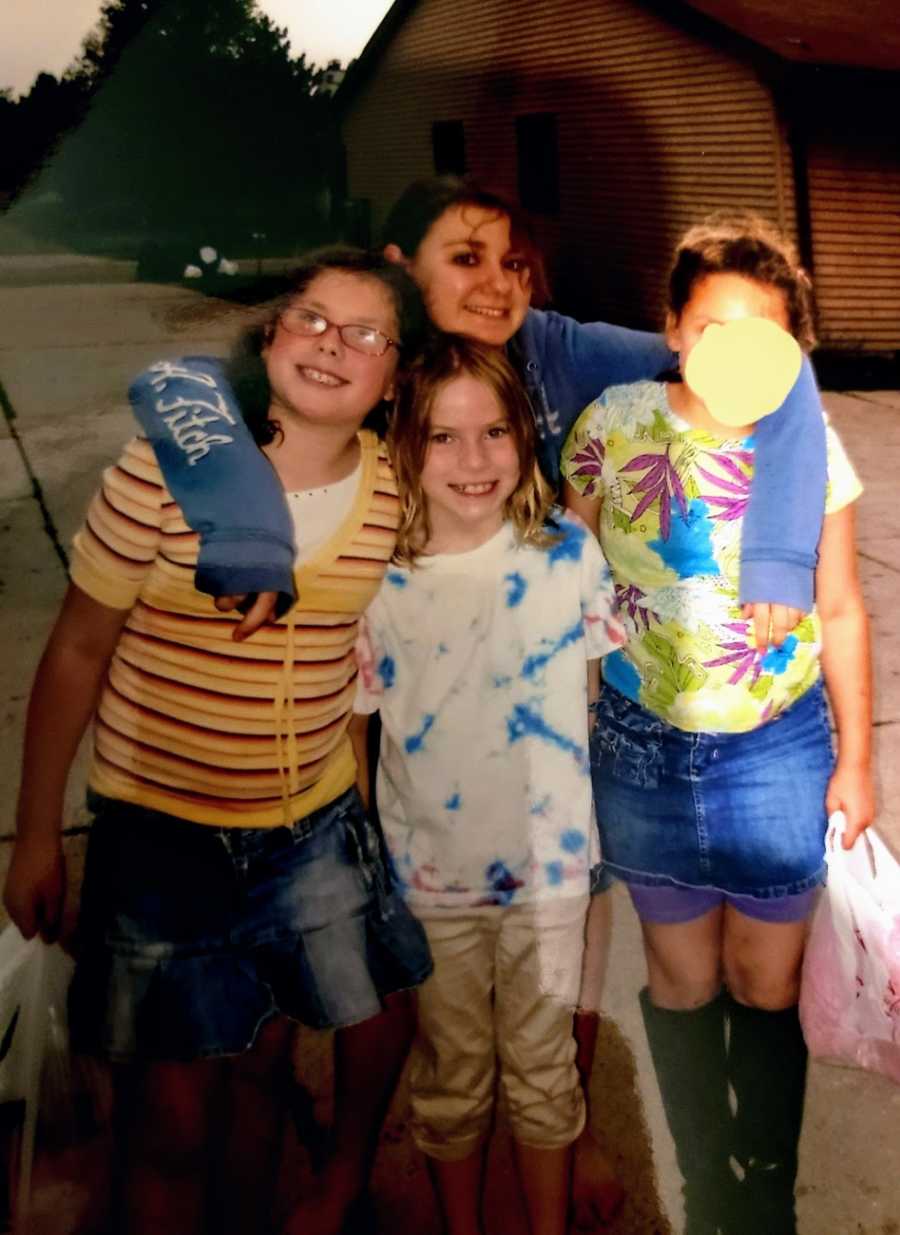 It was rough. Marie didn't want to be in foster care. She didn't want to stand out in school by having that label. Her younger sister drove her bonkers, and the fact that we lived in a small house with only one bathroom made this matter worse. There was so much running around and the tension was high. Tim later confessed he often would take his truck to the carwash after work so he could gain his bearings before having to come home.
Mornings were a struggle, to say the least, and my parenting skills at that point in time were not the hottest. Renee one morning didn't want to put her shoes on, so I tried to 'help' her put her shoes on. She was so mad at me! Once the shoes were on, I tried to help her stand up to walk to the car; she forcefully swung her head back and broke my front tooth in half. Now I have a filling in my front tooth.  Looking back now, it's hilarious, but that day it was less than fun.
We lived for the weekends, which included day trips to various places. My favorite one was a pumpkin patch adventure. The star of the day was a huge male turkey, and all three girls were fascinated by his gobble, and we laughed and laughed at his strut.  We brought home pumpkins and carved them, and we were a happy family.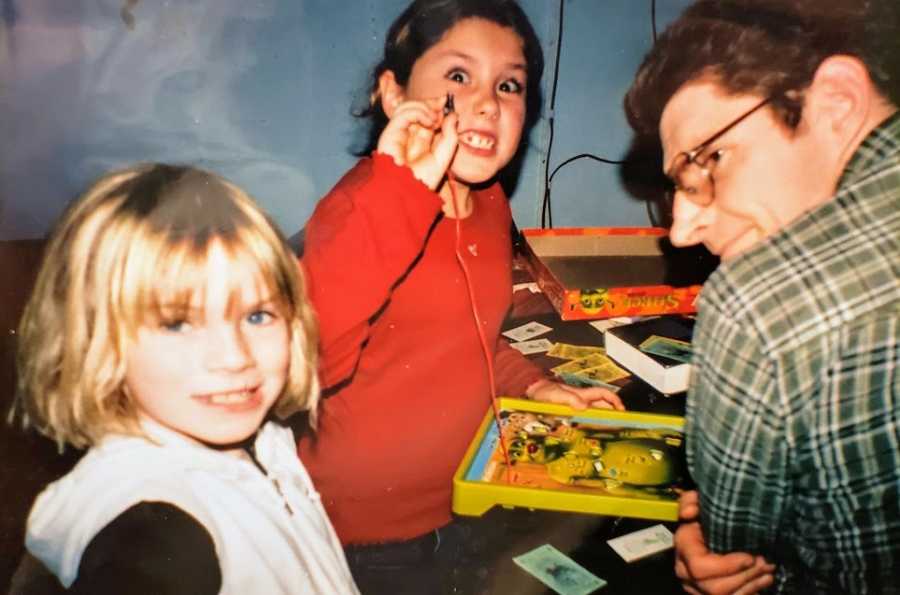 The day came though when Renee had to go home. I can't even tell you how my heart ached as I dropped her off for the last time. I had developed a relationship with her family in hopes we could maintain contact. That sweet little girl was my first baby, and to say goodbye was one of the hardest days of my life. I made her a scrapbook of all our adventures and gave it to her. I knew she would be safe where she was going, but it didn't make the empty bed any easier to look at.
Renee came over yesterday. I am honored that I am able to still be a part of her life. She's a mommy now, and even though life has thrown her some hard punches, she is a survivor.
Marie and Sophia stayed with us for a year then went home with their mom.  We had other placements come in and out of our house.  A precious little girl who only was with us a month.  Her sparkling blue eyes and funny sense of humor made us fall in love with her. An 8-year-old deaf boy and his 5-year-old sister. So many stories there!  The deaf boy, I'll name Chance, loved to stay up all night watching TV. We removed the television from his room and put it in ours so he would actually sleep. One night Tim tapped me on my shoulder and told me to look. Chance had gotten up and was carrying the television back to his room.  He was grunting and groaning with the effort. We just sat back and watched for a while before we intervened.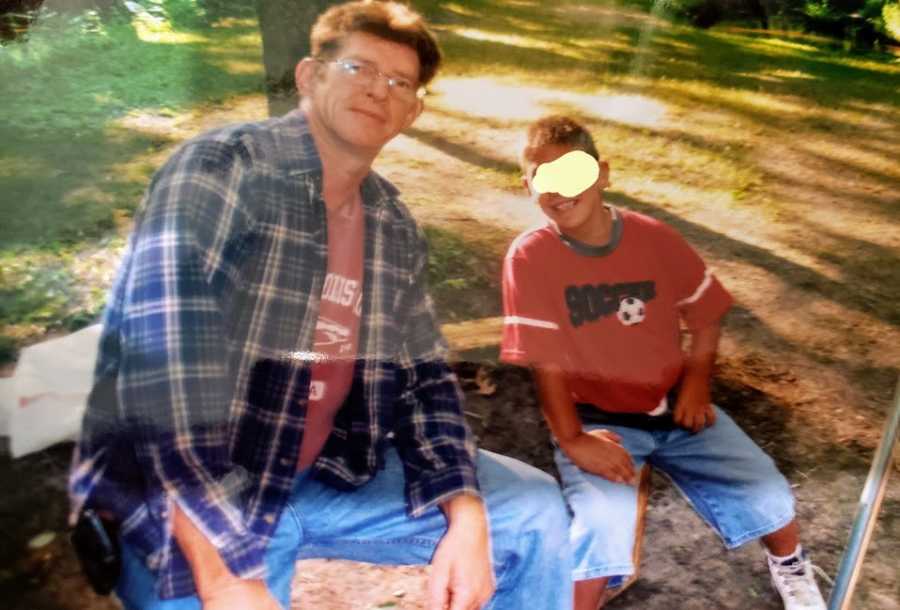 Tim and I wanted to have a permanent family so badly. We were so happy that all our foster kids' parents were doing well so their children could return home. I loved being a foster parent, but I ached to be a permanent parent. We went to the doctors and started the process of treating our infertility. I had missed so many periods in my life, I didn't think anything about missing the period this time. I was talking to my friends, and they convinced me to take a pregnancy test. We still had Chance and his sister living with us. GUESS WHAT?!? I was pregnant!
I couldn't believe it. I told my husband, and he told me because I took the test in the evening, it could be false because the urine wasn't strong enough. I rolled my eyes at him and took another test in the morning which, surprise, was still positive. I couldn't believe it for the longest time. When I finally got an ultrasound and heard the heartbeat, I was over the top in love!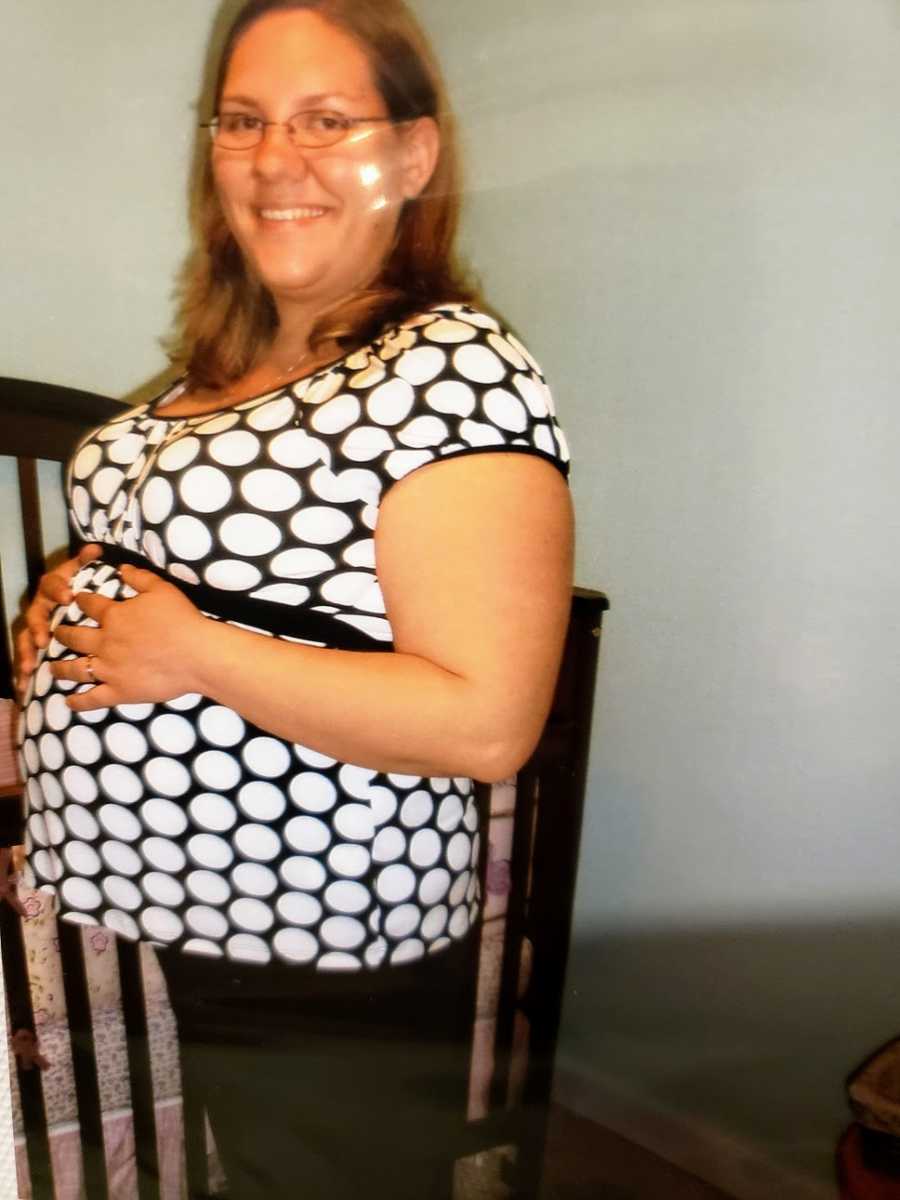 When Chance and his sister went home, we decided to close our license until after our baby was born.  Maybe God had used us to minister to these 6 babies, and now we could have children naturally.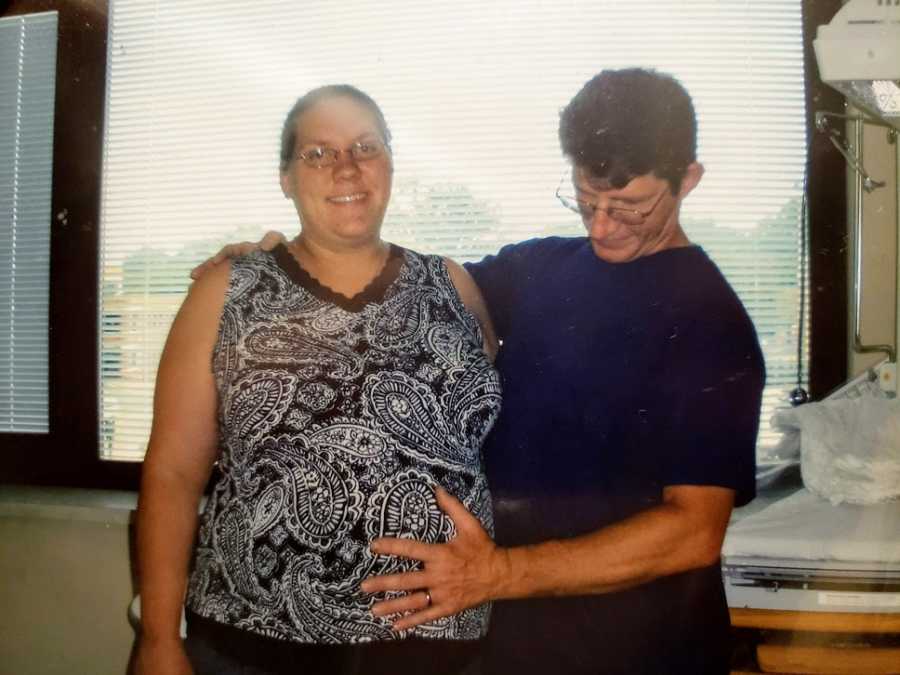 Twila, my sweet girl who is now 11, was born. I treasured every minute of my pregnancy!  I had wanted to be pregnant so badly and this baby was my answered prayer. After she was born, I took so many photos to document her arrival. I finally had a baby of my own. Tim was a goner too! He would lay on the floor in her nursery and hold her hand or rub her back until she fell asleep because she was not permitted to cry if he was home! Twila turned 1, and I was ready to have another baby. Her birthdays passing, year after year. She turned 5, I decided it was time to try fostering again. Obviously God was calling us to grow our family through foster care.
We opened our license, and the very day we did, we got a call. I will never forget this call. 'We have 2 caucasian little girls, one is 11 months and the other is 4.' The caseworker shows up, and she gets two multi-racial kids out of the car. Don't get me wrong, they're adorable but they aren't caucasian. Then she carries the what-would-be the 11-month-old to the house. Turns out it was a 24-month-old boy and his 4-year-old sister. Most awkward intake I've ever done!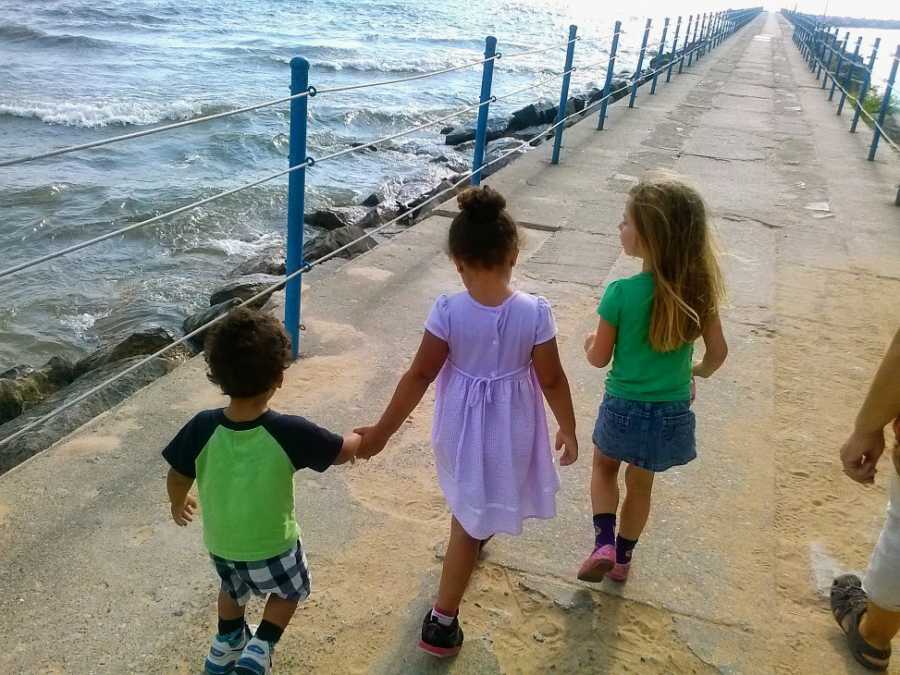 I was tested to my very core with these two. They were with me for a year. I stopped sleeping! I couldn't do it anymore. I couldn't fall asleep for 45 minutes to be woken up. I couldn't rub her back until she fell asleep and the moment I turned around she would be crying again. It is the hardest thing I ever did, but I asked for them to be moved. As I'm writing this, my stomach is churning. I loved those two kids with my entire being. I didn't know what to do! I asked caseworkers, and I talked to my counselor. I never even thought about trauma training. I was in over my head. Luckily, they went to live with my now very good friend who was able to adopt them, and they are the most amazing family. I still sometimes wish I could have had the skills to give them a good home, yet I'm so glad where they ended up.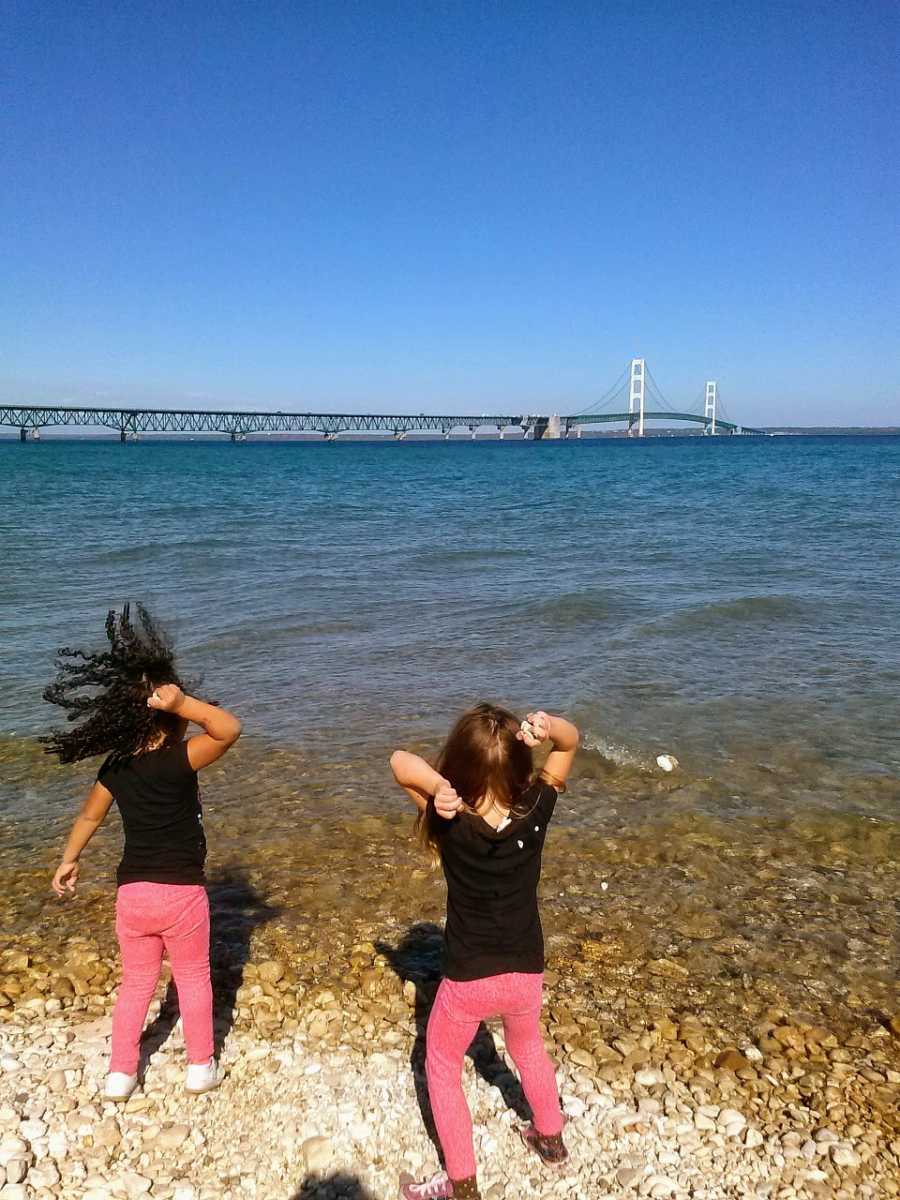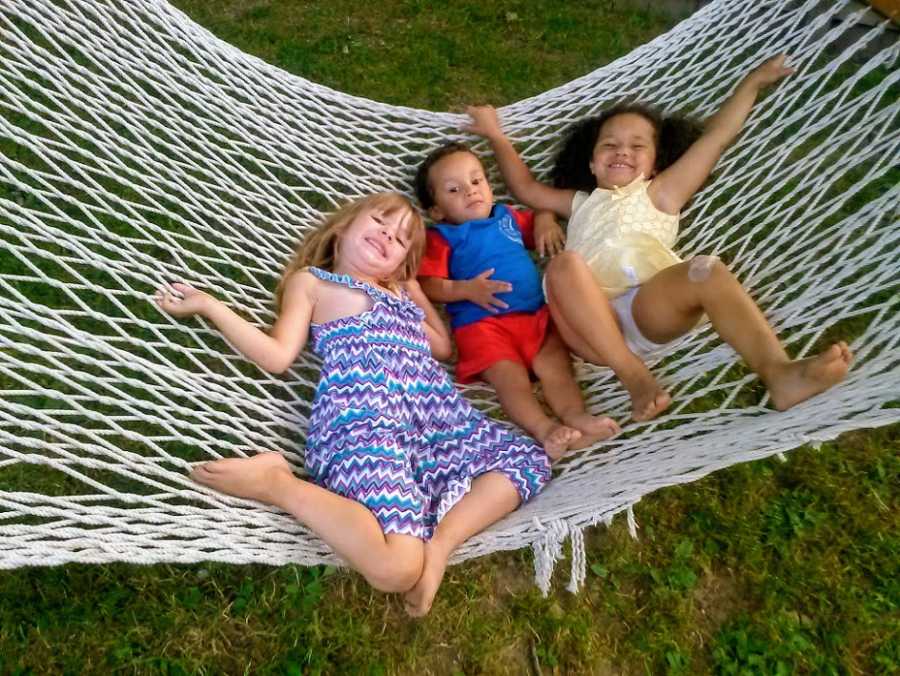 We waited. I mean a long time. I was a failure as a mom. I thought I had to be content with just having one child. We did fertility treatments again. I got pregnant and lost the baby and thousands of dollars.  Simultaneously though, I was taking trauma training courses, going to workshops, watching YouTube videos, and reading books. I found the answers I so desperately needed before, while those two babies were with me.
I decided I HAD to have one more placement, even if just to prove to myself I could do it. Well, I got him. He was a 4-year-old boy who shall be named Frank. He was so funny but had gone through so much. He was physically violent, destructive, and verbally abusive. I used every tool in my toolbox to help him. It worked! Yes, we were tired. Yes, Tim and I had arguments on how best to handle situations. Yes, we had to rearrange our work schedules because he was suspended from daycare. But, we did it. I thought I finally had the placement I could adopt. Caseworkers changed, and now his sister (before thought to be unfit) is suddenly going to be his placement. Crushed again! However, while we had him in our home, we took another placement of a premature, 5lb 8oz, drug-addicted baby boy, Roger, and his 11-month-old half-sister.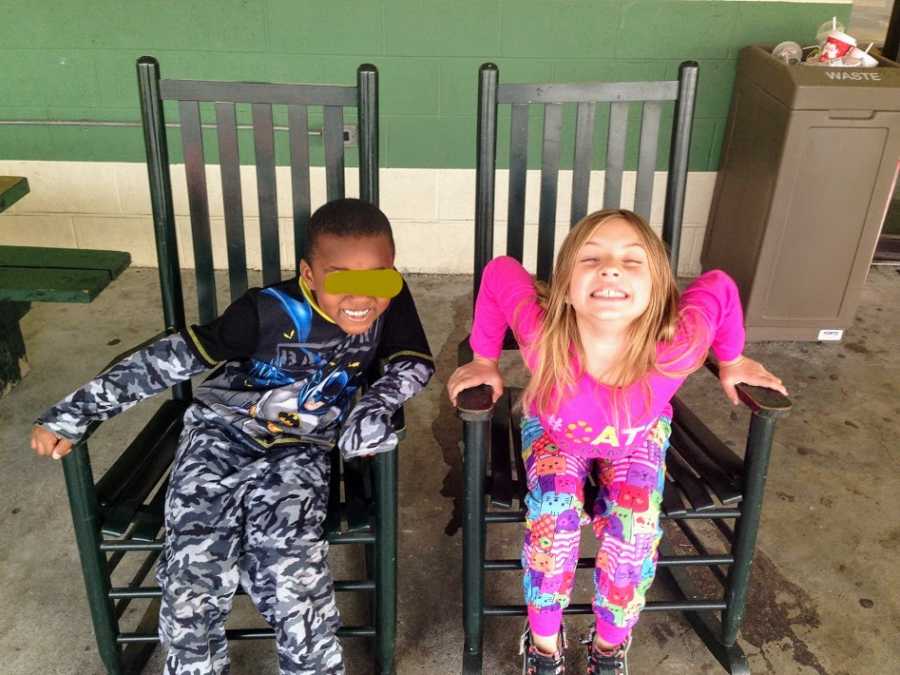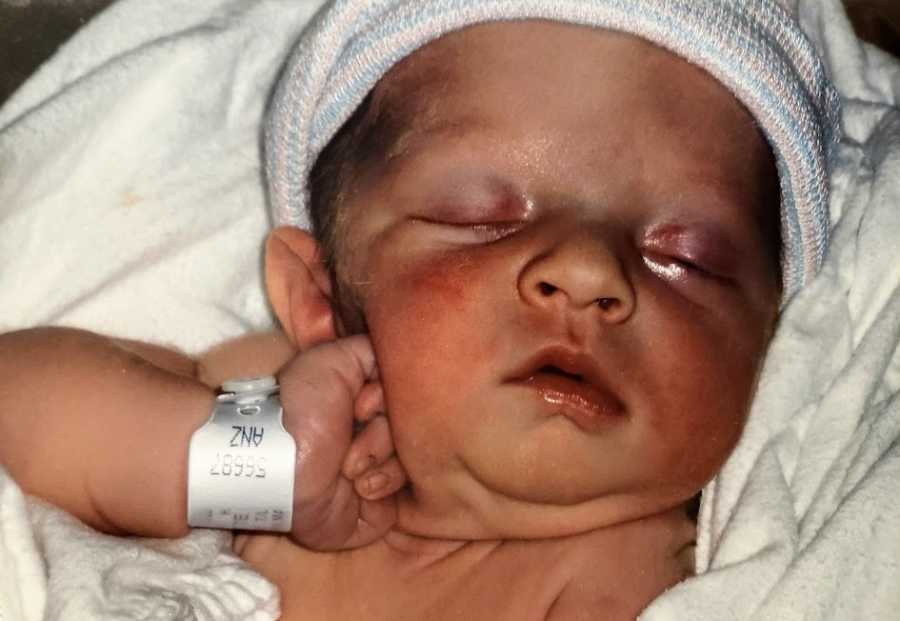 My mom called me one day, saying that my uncle was wondering if she could help my 17-year-old cousin out by letting her live with them. My cousin was struggling and just needed a different environment for a while.  My immediate reaction was, 'No, mom!  You and dad live a different life now. Taking in a teenager going through a rough time is NOT what would be best for your family. Let me talk to Tim, maybe she can live with us.'
So, for you to truly understand what this means, you need to know that at that time, our home had me, my husband, Twila, Frank, Roger, Roger's half-sister, AND my sister (who was recently divorced), all living in our small, one bathroom home.  When asked about making room for my cousin, Tim's response was, 'Sure, she's family.' He's an amazing man!  Tiffany fit in our family wonderfully well, but between the heartbreaks with boyfriends and the experimentation with, well… 'teenage stuff,' we had our hands full!
Slowly, the people moved out. Roger's sister moved back with her family, and Frank moved in with his sister. Tiffany graduated high school and was able to move out. We weren't taking any foster placements because we wanted to wait to see what happened with little Roger. He had many medical needs; all those appointments were time-consuming. He struggled to drink his bottle and continues to struggle with the mechanics of eating to this day.
When we finally got a handle on life, there was another person that needed our help.  My sister asked me if I could take care of her eldest daughter, Vanell. She had been struggling with her mental health and had even gone through some intensive treatment. She really needed someone who had experience with handling some pretty extreme behaviors. 'HEY, I had training for just that!' Tim and I welcomed her into our crazy family.
Meanwhile, time was creeping along with Roger's case. Visits were missed, the court-mandated treatment plan wasn't being followed, and his mom ended up losing her rights when he was just 18 months old. I cried more than I ever thought I would when the decision was made that Roger would never return to his home. Wasn't this exactly what I wanted? I wanted to adopt, but the cost was so high. I mourned deeply for his mother's loss.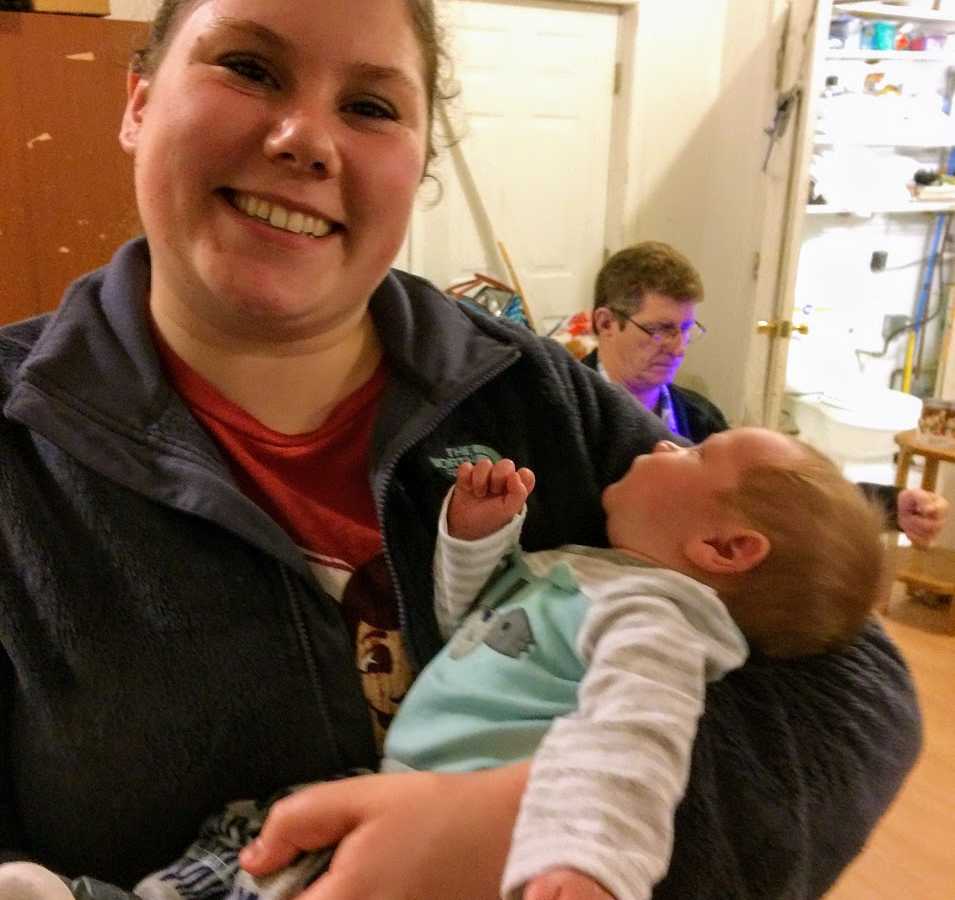 However, Roger WAS available for adoption. I signed those papers so fast!  That little peanut was destined to be mine.  Well, I should say, 'Destined to be Tim's,' since Roger makes it very apparent that I am always second best to dad. We adopted him this past May.  The adoption took place over Zoom because of the Covid-19 pandemic. The background of that computer screen was filled from top to bottom with pictures of Roger's 2½ years of living with us. One of the best moments in my life. I finally adopted my baby!
Vanell is doing amazing and has moved back home to her mom, dad, and brothers. We still don't have our family of 4 children that we've always wanted. We are opening our license again to have another child move in.  We love foster care, and even though not all the 11 foster children stayed with us permanently, they have impacted our lives forever.  We are eager to see who God has in store for us next."
*Photos of foster children in this story are used with permission of their families.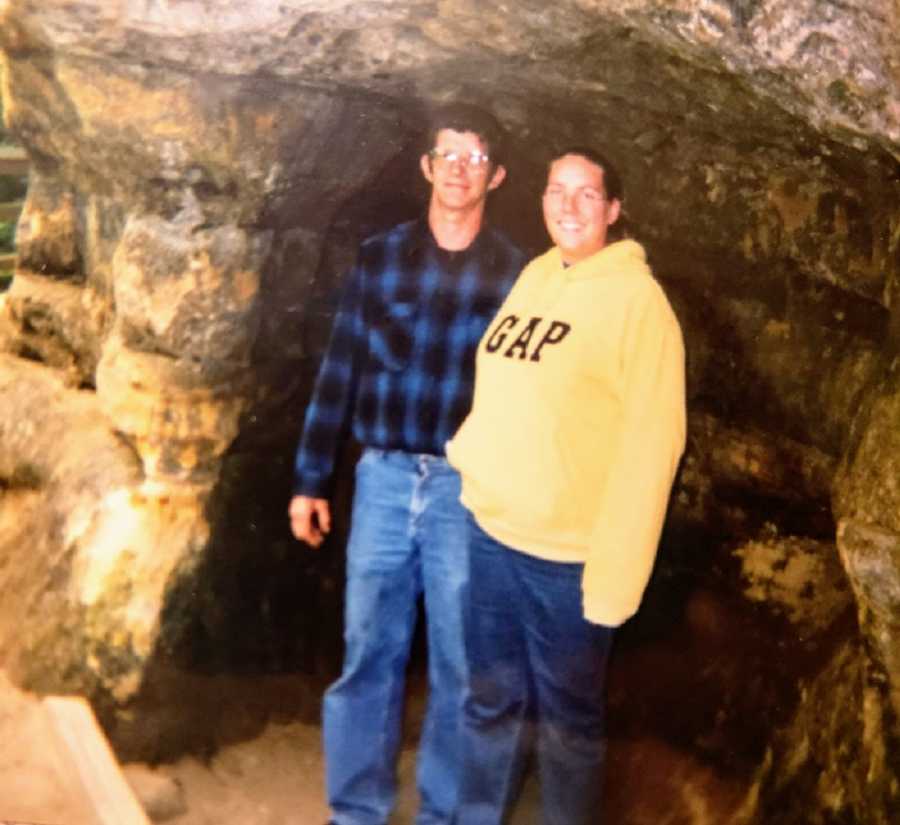 This story was submitted to Love What Matters by Lynnette Caldwell. You can follow her journey on Instagram or Facebook. Submit your own story here, and subscribe to our best stories in our free newsletter here.
Read more stories like this:
'Is that BIG bed for ME?' Her eyes grew wide. She ran to say goodbye to child services. I cried myself to sleep.': Single woman becomes foster mom, 'I couldn't possibly love her more'
'My heart fluttered as we walked up. I chased him down and pulled him away from his mother. I cried for days.': Foster mom addresses trauma, tantrums, 'It's the best thing I've ever done'
'We have two brothers, 12 and 8, that need a home.' A week later, I got another call. 'Can you take in a 5-week-old baby.' I became a mom to 3 boys in days.': Woman adopts 3 children from foster care
Do you know someone who could benefit from reading this? SHARE this story on Facebook with family and friends.