"Every woman has the perfect picture in her mind of what expecting a child will look like. In my mind, my pregnancy would have me high-heeled, pregnant, glowing like Gwyneth Paltrow, and feeling just as good. I'd attend prenatal yoga, have the perfect nursery arranged before my son's birth, pick out the perfect name well in advance, and be so in love with his father nothing could tear us apart. In reality, my pregnancy was anything but.
I found myself a young 27, pregnant with a baby by a man I hardly knew when I really didn't even know myself. I spent my pregnant days battling extreme nausea as I crossed into my second trimester when extreme nausea supposedly ends. If I wasn't vomiting at least seven times daily, I was bedridden with an excruciating migraine due to dehydration. I brushed it off, thinking I was just having a difficult pregnancy, even after I had been rushed to the emergency room due to extreme dehydration. 20 weeks into my pregnancy, everything changed.
It was 5 p.m. on a Friday when I received the call from my OB. I had recently taken an elective quad screening, which looks for chromosomal defects indicating Down Syndrome, Trisomy 18, Trisomy 21, and Spina Bifida. 'How is everything? Are you feeling okay? Are you sitting down?' Once those words left her lips, I knew nothing would ever be the same again.
The 'good news' was my baby tested negative for Down Syndrome and Trisomy 18 and 21. 'But where there should be a one in 1000 chance or greater of having Spina Bifida,' she said in an overly cheerful tone, 'your results are showing the chance is one in 16.' My entire heart sunk after the call.
I was relieved when I went in the following day for a level 2 ultrasound to see my son's spinal cord was forming perfectly fine. 'He looks great. However, your AFP is elevated.' 'What does that mean?' I asked, anxiety building in my heart. 'We don't know yet,' the doctor replied. 'It could be an abnormality in your liver or a placenta malfunction, but we don't think it's something wrong with the baby. It is more than likely he will have to be delivered early, but we will cross that bridge when it comes.' More tests were run, and my liver, kidney, heart and neurological functions came back with nothing conclusive. So my weeks consisted of bed rest and frequent antenatal testing.
I was 29 weeks pregnant and attending my third non-stress test of the week, when my doctor asked me to go down to labor and delivery for prolonged monitoring. Thinking it was my new normal weekly routine, I first opted to go to the cafeteria and grab myself a pudding. I called my now-ex and son's father and told him I was being monitored in labor and delivery, but it was likely nothing. I was laughing with my nurse who hooked me up to the monitors, and the second she left the room, a doctor I had never seen before rushed in.
'Miss Rudd?' She was out of breath and holding the door frame. 'We need to deliver this baby today!' 'When?' I asked in shock. 'Now!' Everything from there on was a blur of flurried faces, documents quickly being thrust in my face, questions, and sterile blue of the O.R. Within minutes, my son was born. But I was so out of it, I initially thought there was a cat in the room. And there may as well have been, because I didn't get to see him. It would be hours later, once we were both stable, I would even be able to get a physical glimpse of my 1 pound, 6 ounce son, and a whole 2 weeks later before I even got to hold him.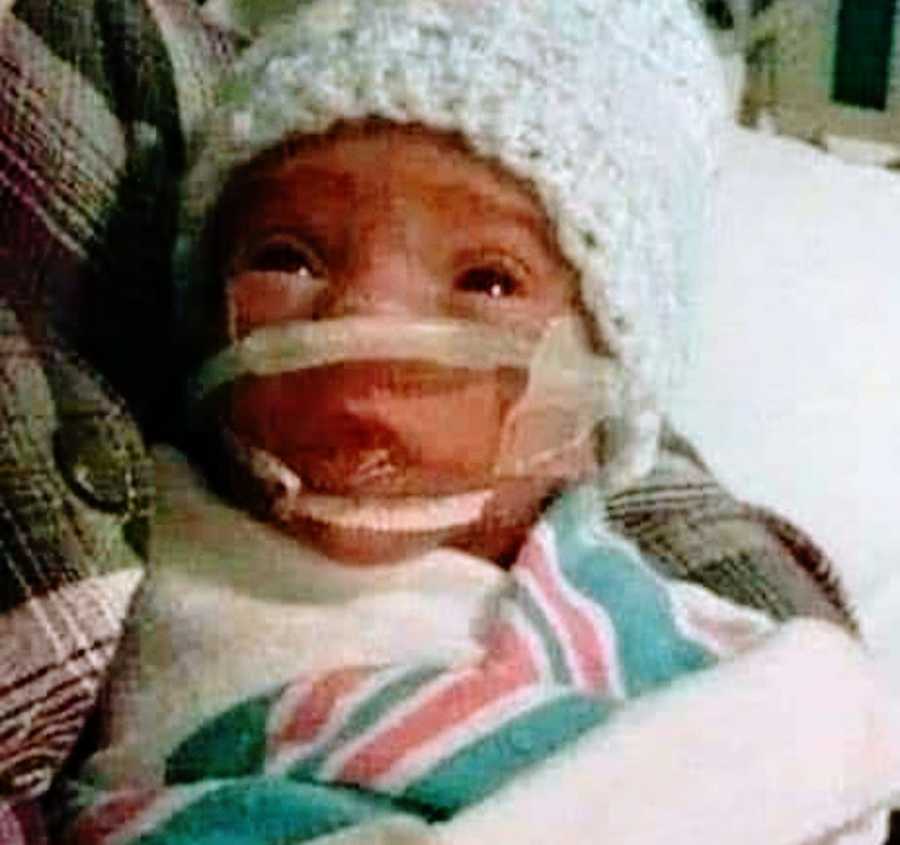 Our NICU journey was a rollercoaster. As any NICU parent will tell you, if it is a journey you haven't navigated previously, the NICU is three steps forward and one step back. It's a scary dance between life, death, and not knowing where you are in between. It is wanting to hold your child, but knowing it is best you don't sometimes as to not overstimulate them. It's yearning for normalcy in a world of the unfamiliar.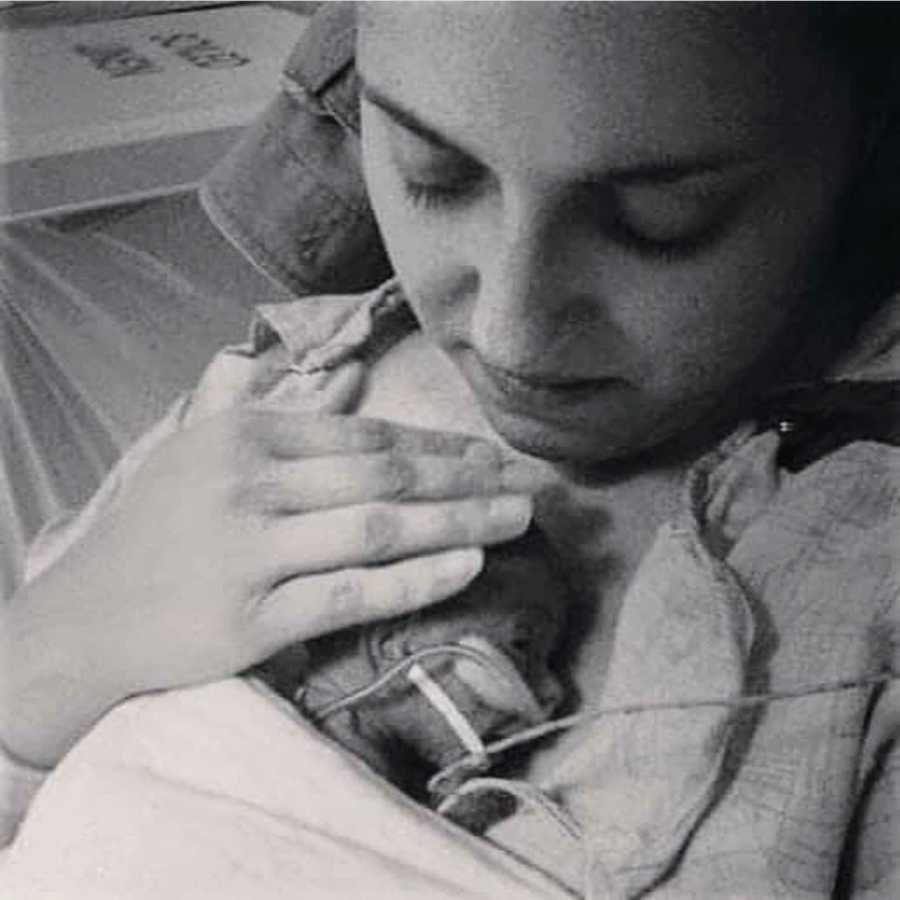 While normal parents wait for the milestones of smiles and laughter and rolling over, ours are when the baby finally can breathe on their own, either not on a ventilator or with supplemental oxygen, when the baby feeds normally and not through their ng tube, or when they can regulate their own body temperature, or sleep in an open crib. All of these are milestones for NICU babies, the greatest being when the baby can finally leave the NICU. And after almost 94 days, my Dylan finally came home.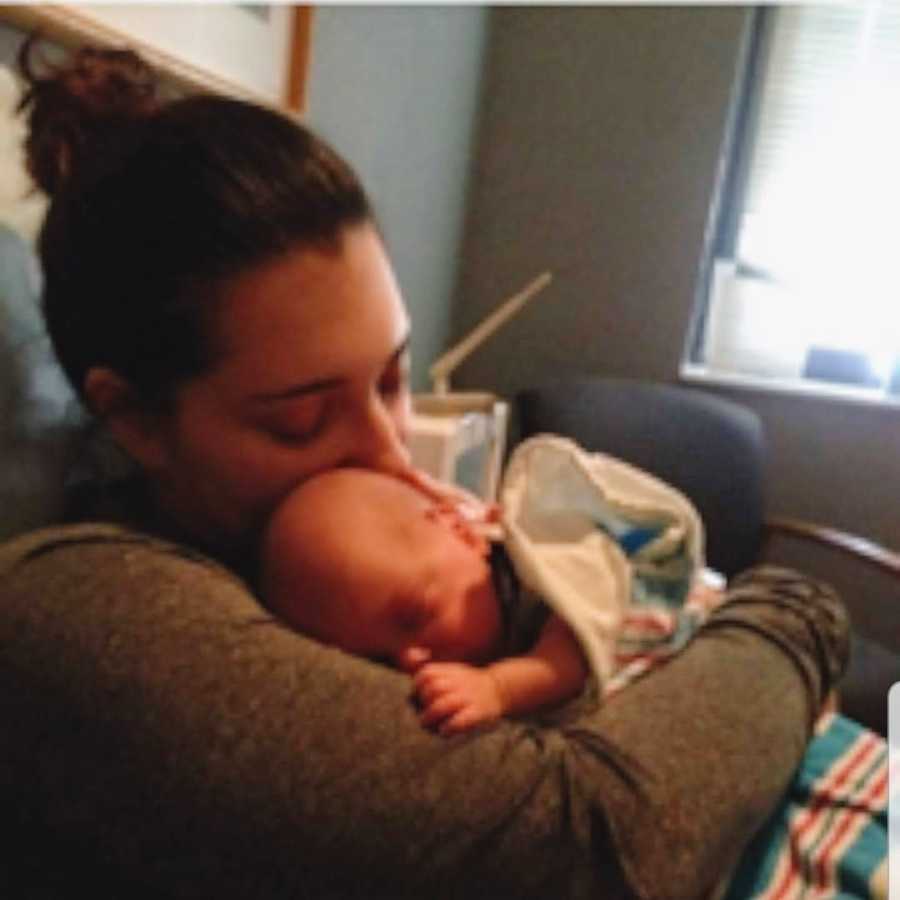 This was not without struggle you see, as the NICU has a way of straining relationships. My ex and I fought about everything. I wanted to spend every waking moment of my time with my son. He felt it was more imperative we work and save up money. And ultimately, our relationship took a turn for the worse when we both agreed to disagree and go our separate ways. I moved back in with my parents, which, while hard at any age, is even harder when you're a grown adult who has tasted the freedom of living on their own without their parents' scrutiny, to being a new parent and having to deal with the same.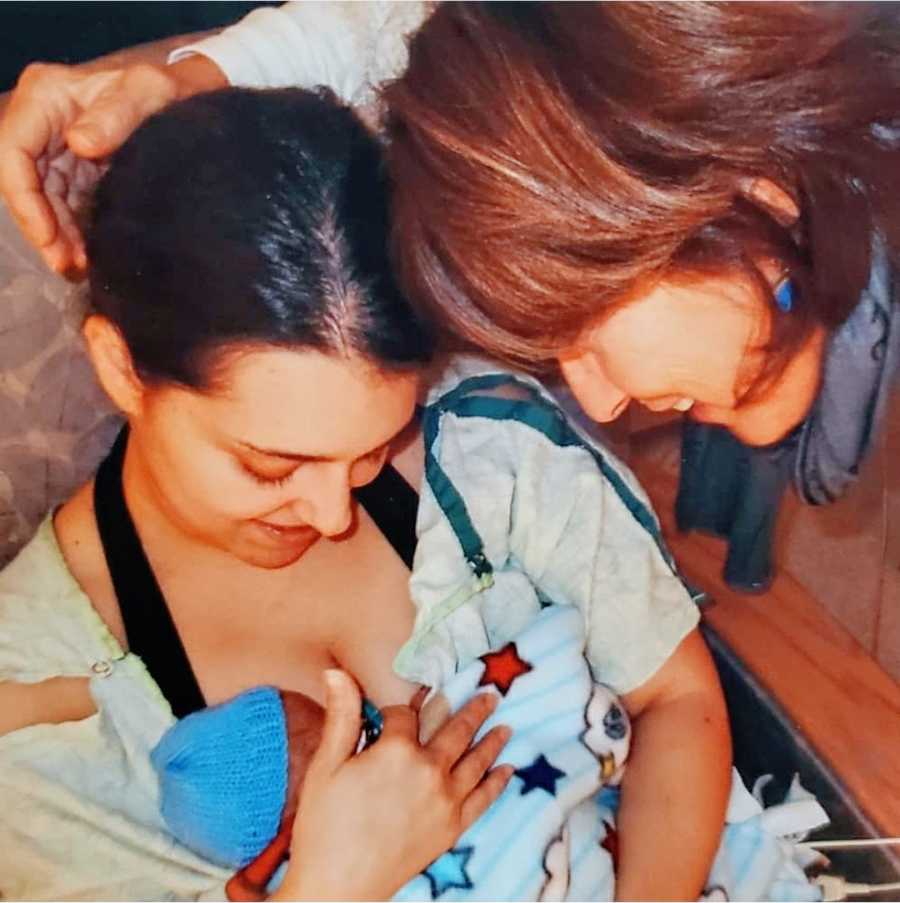 Adjusting to life with a newborn that spent the first few months of his life in the NICU is not without adjustment, either. I cannot tell you how many nights I spent up just making sure he was breathing. There was no greater fear for me than going back. I worried constantly something I did or didn't do would be the cause of it. But ultimately, 7 years later here we both are, thriving. I'm currently working for the very hospital system as an OB scrub tech, caring for pregnant women like myself. I use my personal experience as a NICU mom to help my patients in their struggles. By going to school to become an OB nurse, I feel we have come so far from the once frightening journey where we were 7 years ago and I am giving back to the pregnant populace I was once a part of.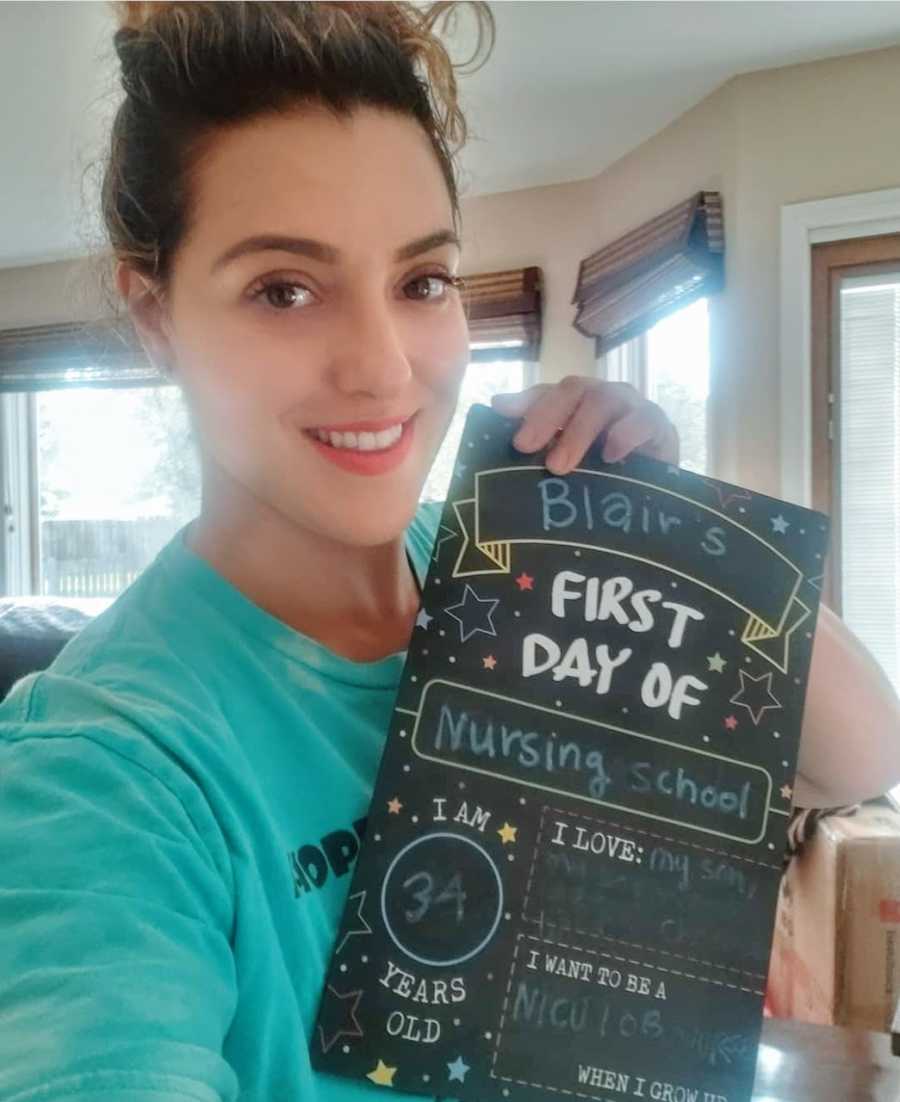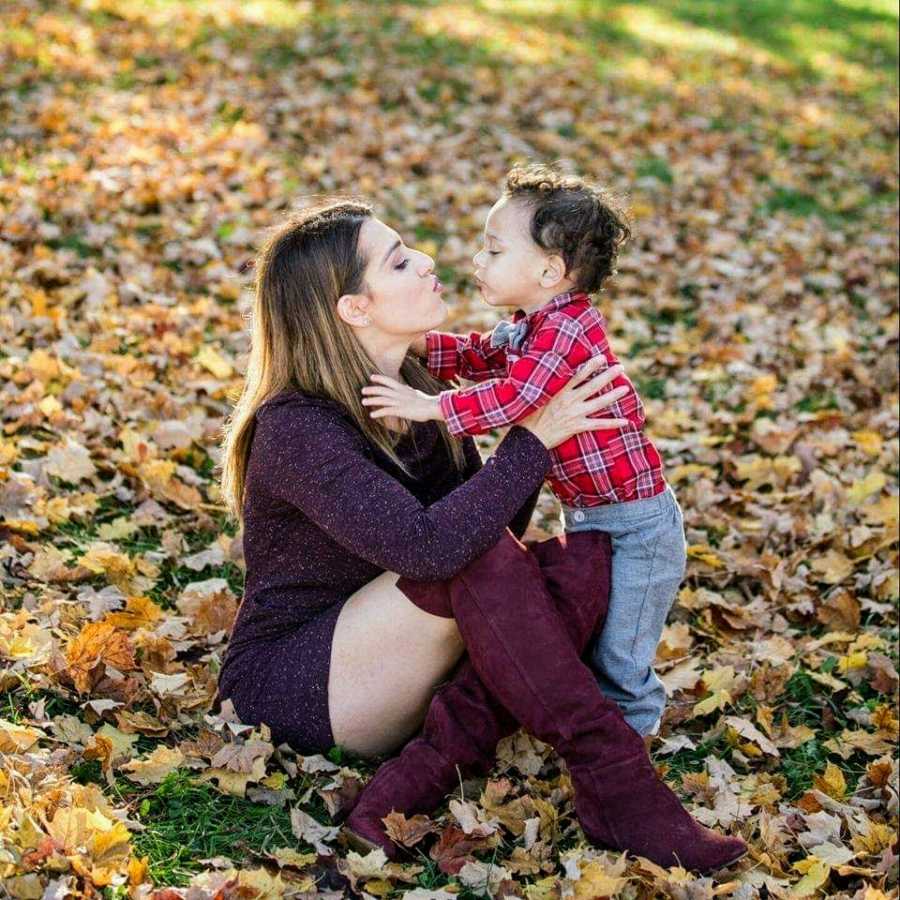 And my ex and I have, too. We went from constant fighting and battling with each other, trying to make a circle fit in a square space that just would never work for us, and have come to realize we are best off as co-parents. What has worked best for us is putting our son first always. It's so easy to hate the other parent, but it is so much more necessary to love. You see, because when you hate the other parent, you are telling your child you hate a part of them, too.
My parents had a very ugly and bitter divorce where my brother and I were used as pawns to hurt the other parent, but instead, what ended up hurting most were the children. This created many strained memories for my brother and I, and I just didn't want this for Dylan. I didn't want split holidays and split memories. We just want the best for our son. And that is two parents who stand, while not together, as a united front, even when we just want to kill each other some days.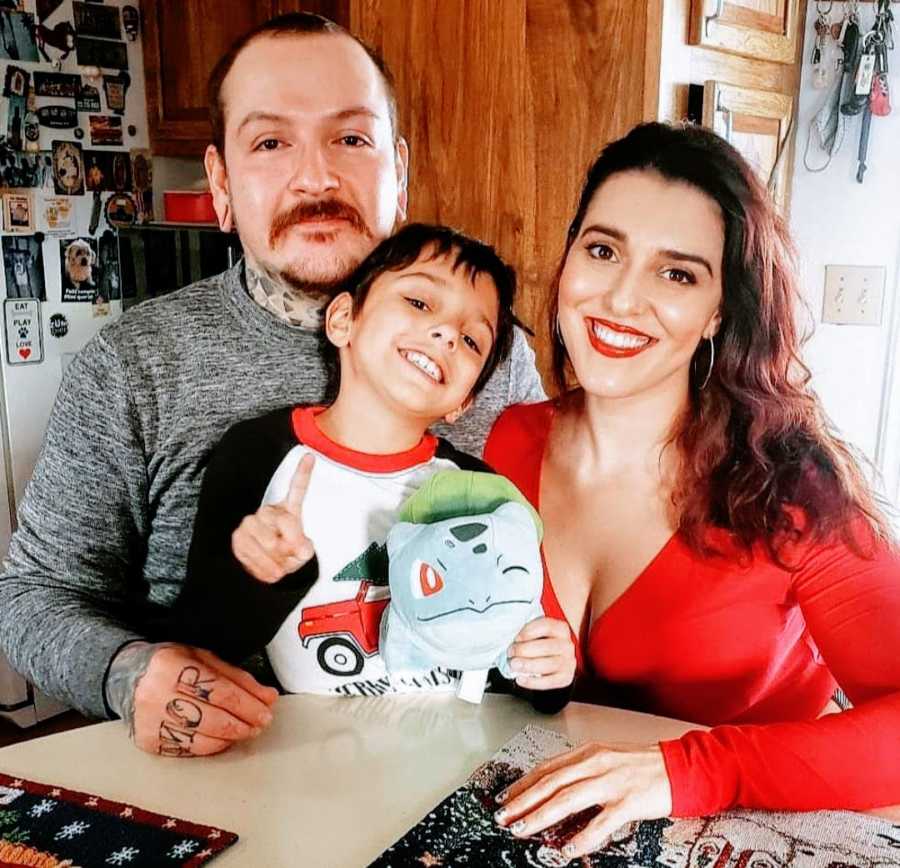 January 4 will mark 7 years since Dylan came home. It has been far from easy, but his birth has been the most joyous and most impactful event of my entire life. As I sit here watching the snow fall, tea in hand on this perfect December night thinking back to that eventful moment in time, I can truly say life has come full circle."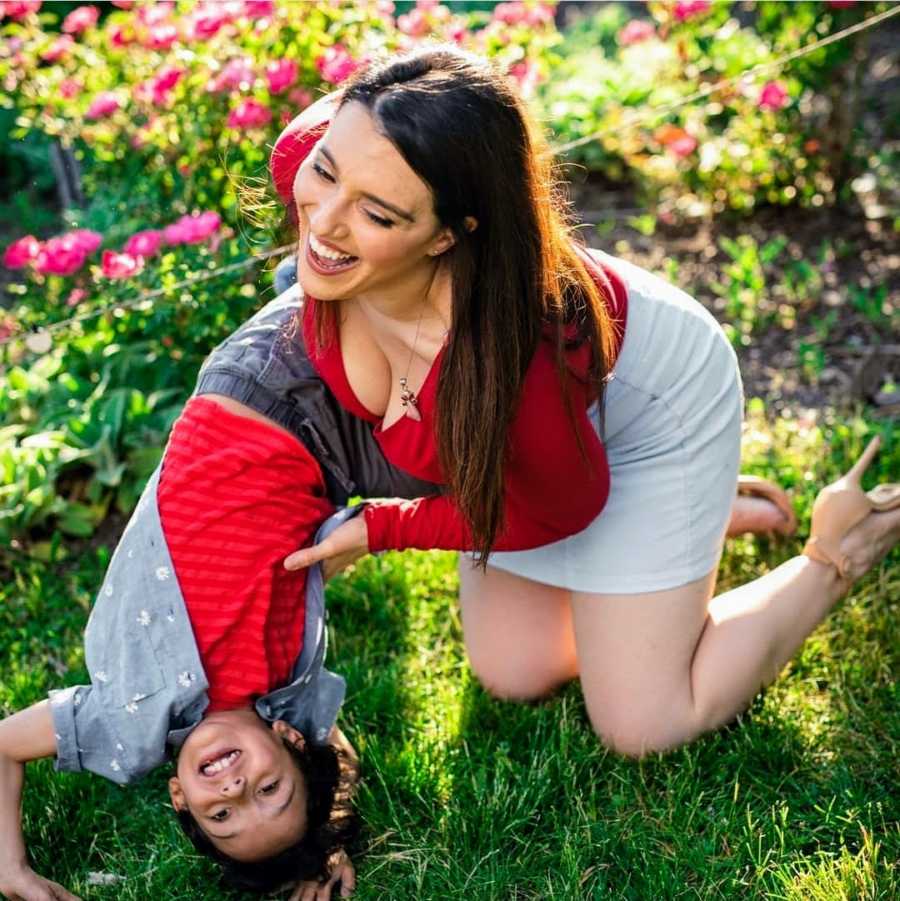 This story was submitted to  Love What Matters  by Blair Marisa Rudd of Evanston, IL. You can follow her journey on Instagram. Submit your own story  here, and be sure to  subscribe to our free email newsletter for our best stories, and  YouTube for our best videos.
Read more stories like this:
'I sat up half awake. 'Where is she?' My husband woke up and looked confused. 'Who?' I said, 'Shiloh. Where is Shiloh?!': Baby with Cri Du Chat Syndrome survives after battling to stay alive 122 days in NICU, 'I am so privileged to be her mom'
'The sounds, the smells, the whole NICU experience. It never leaves you.': Mom of preemie creates nonprofit organization to 'give back to the premature baby community'
'No cuddles today,' I was told 3 days in a row. I was nothing but a milk machine. It was torture.': Woman gives birth to twin preemies, 'I was humbled by our time in the NICU'
'Please, get me my husband!' I could only hold her tiny hand through a hole in a plastic box.': NICU baby survives the odds, 'She's tiny but so strong'
Provide strength and encouragement for other parents. SHARE this story on Facebook with your friends and family.