"A year…52 weeks, 365 days, 8,760 hours, 525,600 minutes. No matter how you calculate it, a lot can happen in a year. We can all pretty much count on at least one significant event taking place each year. To a child, a year takes forever to pass. To someone living their last year, it can be painfully quick. I look back on the year 2020 and cannot begin to understand all the things that happened.
Within those precious weeks, days, hours, and minutes of last year, the person I loved was diagnosed with cancer. We got married. He fought like crazy. He passed away. I said goodbye. My heart literally broke. Time went faster than I could ever imagine. It is interesting when you are going through the fight of your life, time is a tough thing to measure. You literally enter a world of fight or flight and are consumed with it every single day. Obviously, we chose to fight with everything we had, but time was not on our side.
Our fight led to doctor's visits, treatments, scans, tests, repeat, repeat, and repeat. While going through the year, time seemed normal; not overly fast or slow. We were so busy from day to day, we never stopped to think how quickly life was actually slipping away. The pandemic prevented us from fulfilling a bucket list. Besides, we never slowed down enough to think of my husband not successfully beating this cancer. After all, he was strong, stubborn, and a good man. Nothing bad was going to happen to him, right? We had plenty of time.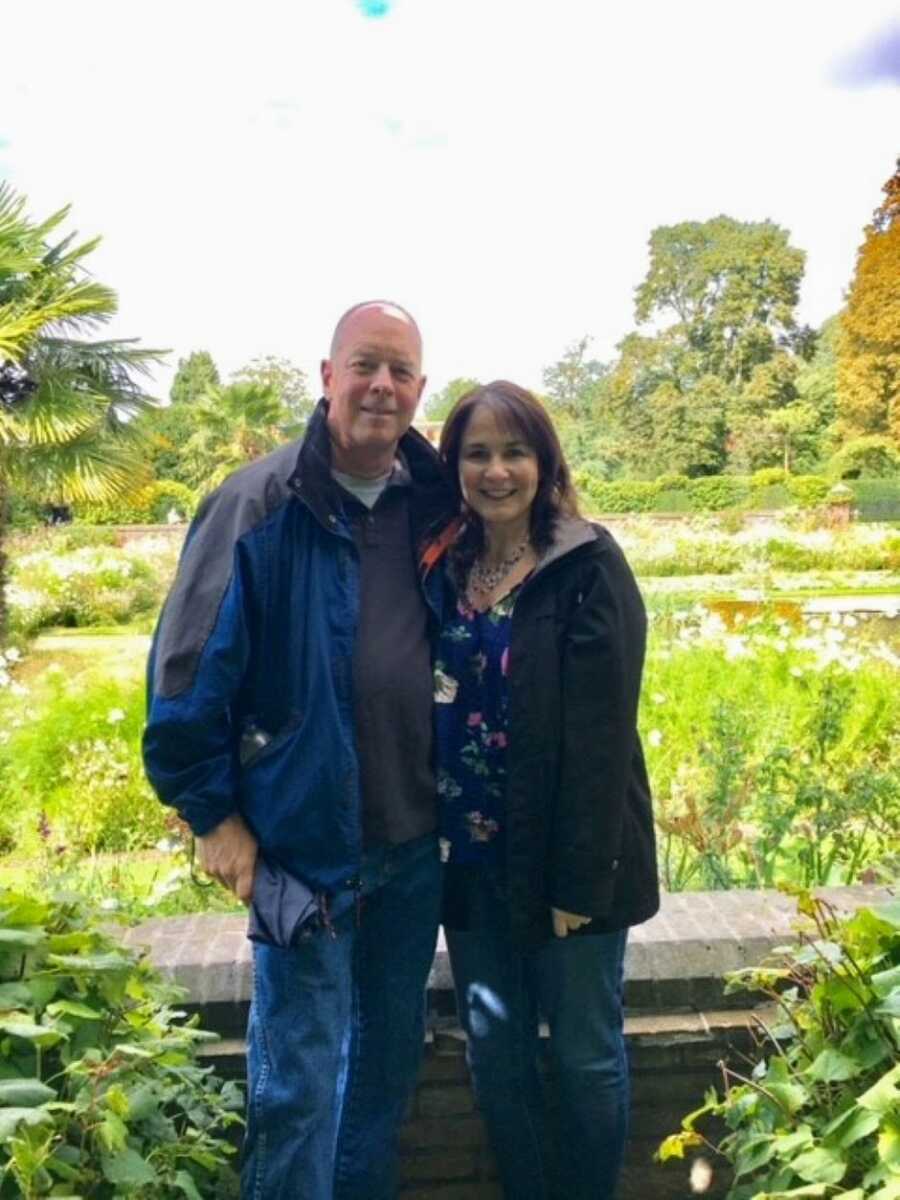 As I think back, there were signs…troubling scans, growing tumors, ineffective treatments. At the time, I would not (or could not) let myself think what those meant. And, believe me, I knew what they meant. As a two-time cancer survivor myself, I know how vicious the disease can be. But, this was my husband. He could do anything, including beat cancer. With Stage 4 Melanoma in the brain, the outlook is not good. The one-year survival rate is dismal, but we did not focus on it. A year is a long time, right?
A lot can happen in those 52 weeks, 365 days, 8,760 hours, and 525,600 minutes. We would do everything the doctor said, and it would all be fine. After all, his first Melanoma was 19 years prior. We would be happy with another 19 years between recurrences. This plan worked for a while,] – until it didn't. My husband didn't like to talk about his illness and he wanted to continue living his life as he always had. He was lucky to be able to do the things he enjoyed and not have too many side effects from the treatments.
He was content to let me argue with insurance companies and drug manufacturers while organizing his medical appointments with great precision. While I read every word of each scan he never wanted to. I asked the doctor a million questions, but my husband asked very few. He trusted me to take care of things and fight for him. I did not mind and made it my mission to help him defeat this awful disease.
Although I didn't want to admit it, I saw signs during the year. My very independent husband became more dependent on me. He deferred to me on decisions, whereas previously his stubbornness would have prevented such a thing. I got nervous before each scan because I knew I was seeing changes even though he tried his best to hide them from me. We still had time though, time to continue fighting.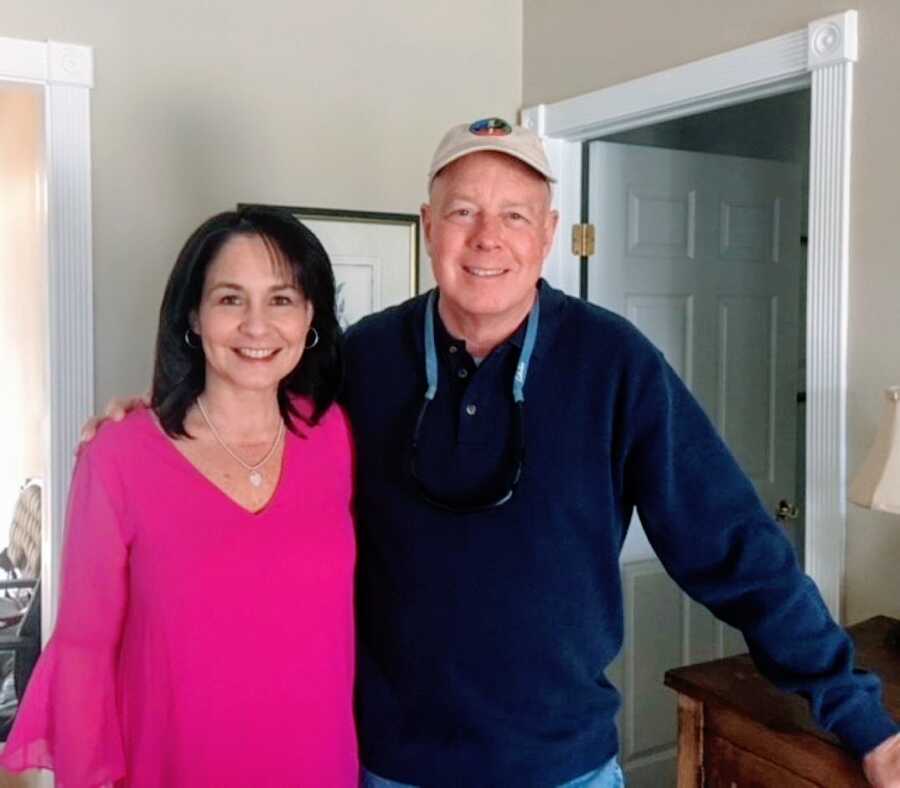 We never admitted things were not going well, but I truly think my husband knew. There was the puppy he got me after saying we were NOT getting a dog. There was the beautiful necklace he had delivered 'just because.' And, there was the night I asked him if he could see me or if I was blurry. He replied simply, 'You are perfect.' We never had the conversation about what happened if the treatments didn't work. He never told me how to do life by myself. He also never told me goodbye. Why would he? We still had time.
The day we went to the hospital, he finally admitted he was not feeling well. However, we still had time. He was starting a new treatment the next week and we needed to ensure he was strong enough. When he finally agreed to go, we both knew we would be back home within a day or two. Walking out of the hospital without my beloved husband a mere 16 hours later was the hardest thing I have ever done in my life. I held him as he took his last breath, and we finally ran out of time.
A year. We didn't even get those precious 52 weeks, 365 days, 8,760 hours, and 525,600 minutes. My husband made it 10 months and 10 days after his diagnosis. Such sweet, sweet time. When fighting for life, time goes so very fast. Instead of being measured in 52 weeks, 365 days, 8,760 hours, 525,600 minutes, it is measured in soft smiles, gentle hugs, tender kisses, and never-ending love."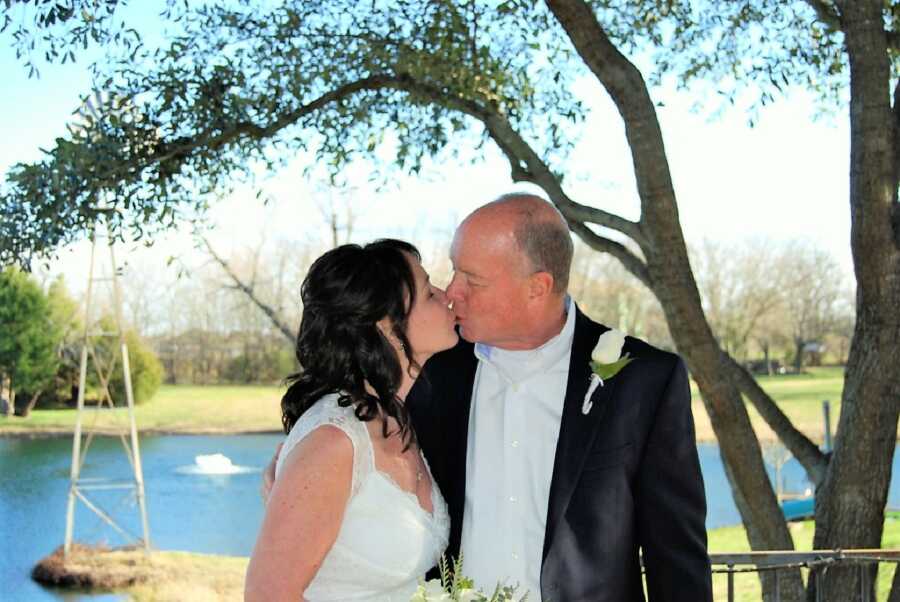 This story was submitted to Love What Matters by E. Christiansen. Submit your own story here, and be sure to subscribe to our free email newsletter for our best stories, and YouTube for our best videos.
Read more from E. Christiansen here:
'There is something on the scan.' If I was a betting woman, I'd have put everything on my strong, determined husband beating this illness.': Widow shares grief journey after losing husband to melanoma
'My dear husband, you made me a wife, but cancer made me a widow. I now understand the true meaning of a strong bond of love.': Widow shares grief journey 1 year after husband's death
Read more stories like this:
'They found a tumor in my eye.' We were both 24 and just starting out our lives. So, I married him. Our wedding was the last time he saw me from both eyes.': Young mom loses husband to Uveal Melanoma, 'We survived by living in the moment'
'Of course you're OK!' He's 36, the prime of his life! 'We don't need sirens.' Halfway there, the sirens turned on.': Widow shares grief journey, 'This won't define our family'
Have you or someone you know experienced the loss of a spouse or loved one? Please SHARE on Facebook to let them know there is a community of support available.