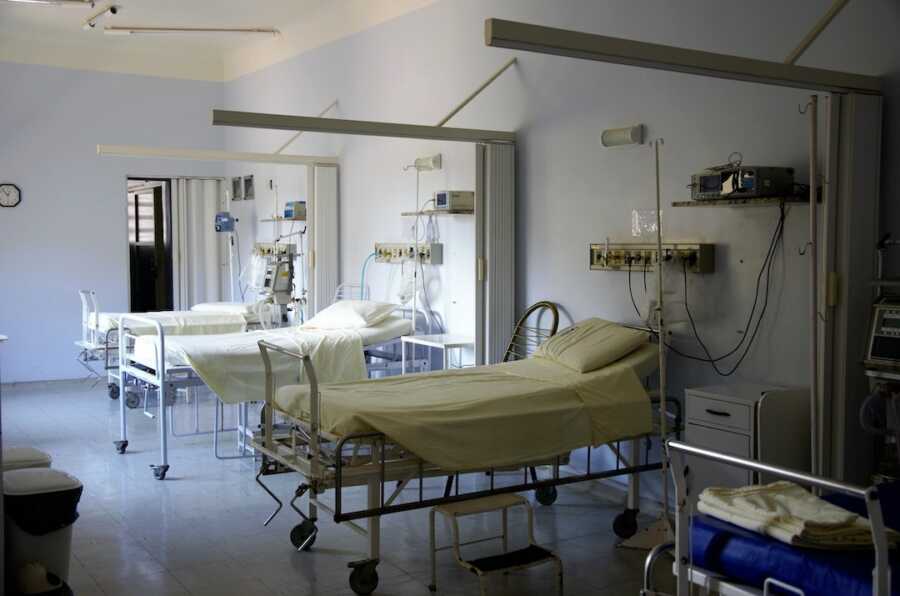 When preparing for surgery, it can be an overwhelming experience emotionally and physically, and that is only heightened when it's your first surgery. I have the rare disease Familial Adenomatous Polyposis (FAP), which has resulted in multiple hospitalizations and surgeries. After my first surgery to remove my colon, I lived with an ostomy for 6 years before having it reversed into a Straight Pull Thru. My parents handled all the details for my first surgeries as a child until I was able to prepare for my hospitalizations and surgeries myself as a teenager and into adulthood.
A frequent question among those in the FAP community is what is recommended to prepare for the first colon removal surgery required with FAP. This first surgery may involve an ostomy placement and possibly later an ostomy reversal surgery.
First, it's important to identify universal steps to help prepare for any surgery. Then, specific details can be identified for surgeries specific to colon removal and/or ostomy reversals.
Ways To Prepare For Surgery Or Scheduled Hospitalization
1. Plan and identify the support needed during and after your hospitalization
Who will provide transportation to and from the hospital for your surgery? Who will be caring for your home and any pets while you're hospitalized? What services will you need following surgery—meal assistance, home health, transportation to follow-up appointments, medication management, cleaning assistance, etc.?
During my last surgery, my parents and boyfriend coordinated my care so someone was always available to transport me to the hospital and to all appointments afterward until I was able to resume driving. My pain and nausea medications were monitored so I was taking my medications at the appropriate times and I could easily access food and drink. We were even able to utilize the drop-in feature of Alexa so I could easily notify them when I needed assistance without fearing they wouldn't hear me while they engaged in other activities in other parts of the home.
2. Managing mail and household bills
Determine what bills will be due around the time of your surgery. If you're able to, pay any upcoming bills in advance before your surgery so you won't need to track any bills during the time of your hospitalization and immediately following your return home. If you're unable to pay in advance until the time your bills are due, who will be available to help ensure your bill payments are received on time? Who will monitor your mail during your hospitalization and provide any assistance upon returning home to ensure you're not missing important mail?
3. Complete an advance directive and provide it to your medical providers and loved ones
A common misconception is that Advance Directives are only to be completed when someone is nearing the end of their life. On the contrary, any adult who is of sound mind can complete an Advance Directive, and it is highly recommended to do so regardless of one's health status. An Advance Directive legally protects your healthcare wishes and allows you to elect someone to make healthcare decisions on your behalf if you become unable to do so. This protects you and eliminates the burden of decision-making by loved ones because they are then able to know your wishes and simply have to follow those wishes. This can also prevent arguments about your care and reduce delays in the care provided. All of your doctors and medical institutions need a copy of your current Advance Directive.
I have completed an Advance Directive and all other recommended end-of-life legal documents to ensure my wishes in all matters are known and legally protected. Every few years, I update these documents to ensure my present wishes remain accurately represented. I provide a copy of all current documents to my medical providers and loved ones who would be involved in my care so everyone is on the same page. This gives me peace of mind as I am legally protected, but it also reduces the burden on my loved ones.
4. Involve all your doctors in your surgery and hospitalization
While all of your doctors may not need to play an active role in your hospitalization or surgery, it's important for your doctors to be aware of what is medically occurring with you to be aware and provide assistance when needed.
My last surgeon did notify my GI specialist and PCP about how my surgery recovery was going, but they were not active in my follow-up care as my surgeon was taking responsibility for my aftercare. Within a couple of weeks following surgery, I started experiencing serious changes to my health. The surgeon completed some testing to try to identify the issue but then 1.5 months following surgery, he abruptly released me to my GI specialist and PCP to try to determine the issue. Once I was directed for them to take over, I realized I should have been apprising them myself about my recovery. If I had been involving them myself, more testing and treatments would have been able to be completed and tried sooner than only leaving the decision-making up to the surgeon.
5. Consider what to pack for surgery and hospitalization
It's inevitable we will forget to pack something we wished we had for a hospitalization. Making a list can help us prepare for our possible needs while at the hospital.
In general, I always pack comfy, loose clothing to reduce difficulty dressing; phone/tablet chargers; easy slip-on footwear; several pairs of clothing and undergarments; full-sized toiletries, as I may be hospitalized longer than expected; and all of my medications so I can use my own rather than be charged for the hospital supplying my regular medications. I also keep lip balm and nail clippers/file with me as painful, chapped lips and rough nails are extremely bothersome for me and always tend to worsen when I'm hospitalized. I leave all jewelry and valuables at home to reduce the risk of theft or misplacement.
Specifically, due to my colon removal and ostomy reversal, I always pack an abundance of underwear (specifically period panties or regular underwear with pads for possible reversal leaks), an abundance of ointment (specifically Calmospetine) to manage butt burn from colon removal, and my own toilet paper in case the hospital toilet paper becomes too irritating to my skin.
Some individuals prefer to use adult diapers or disposable underwear after colon removal with reconnection or ostomy reversal. Others have also recommended disposable wet wipes or a portable bidet to further reduce skin irritation from colon removal.
If hospitalized with an ostomy, bring an abundance of your ostomy supplies in case needed. Even when having surgery for ostomy reversal, I would recommend still packing ostomy supplies as surgery plans can unexpectedly change. When I had my ostomy reversal surgery, I was advised that the reversal may not be able to be completed but would at least be attempted.
6. Prepare your home for your absence and recovery period
I always clean my home prior to any planned hospitalization. I hate coming home to a home that needs cleaning when I don't feel physically able to take care of my home, nor do I want to rely on my loved ones to clean my home for me more than necessary. Leading up to my admission date, I will vacuum, wash, and put up the dishes; wash and put up the laundry; clean the bedding and bathrooms; and clear up any outstanding clutter.
Even when hospitalization is scheduled, it's important to be prepared for a longer hospitalization than may be anticipated, as discharge dates frequently vary depending on recovery progress and possible complications. While this is not an exhaustive list of all the things a person may consider to prepare for surgery or scheduled hospitalization, these are the primary lessons I have learned throughout the years from my medical experiences and are the foremost in my mind when facing a scheduled hospitalization.
This story was submitted to Love What Matters by Jenny Jones of Life's a Polyp of the United States. You can follow her journey on Facebook, Youtube, her website, and her online shop. Submit your own story here, and be sure to subscribe to our free email newsletter for our best stories, and YouTube for our best videos.
Read more stories from Jenny here:
'You're just a whiny child.' The doctor sent me home with pain medication. It was a miracle I survived through the night.': Woman with rare chronic illness shares childhood spent in hospitals
Read more stories like this:
'Surgery will leave you with a colostomy bag.' A bag on my stomach I poop into for the rest of my life?': Mom of three conquers colorectal cancer, 'I was going to beat this, there was no other option'
'I feel like I'm dying.' He started going downhill. He was diagnosed with the flu, and sent home to rest.': Woman loses young husband to incurable colon cancer, 'I know how much he loved me'
'I watched as my mom was zipped up in a body bag and carried away. This is the end of us.': Woman loses mom to Stage 4 colon cancer, 'My mom would be angry if I didn't make a beautiful life for myself'
Do you know someone who could benefit from this story? SHARE this story on Facebook to let others know a community of support is available.