"Boy meets girl, they fall in love, and then life sucker punches them. This is my story.
Jarrod and I met one fateful August night in 2005. We were just an ordinary couple: fell in love, got married, started a family, lived in the 'burbs, and enjoyed the small things life had to offer. We were happy and blissfully naïve to life's harsh realities. I worked as an RN in a trauma ICU for several years. In this job, Jarrod and I would have many late night/early morning discussions about death and life's meanings. These conversations were something I would later come to appreciate.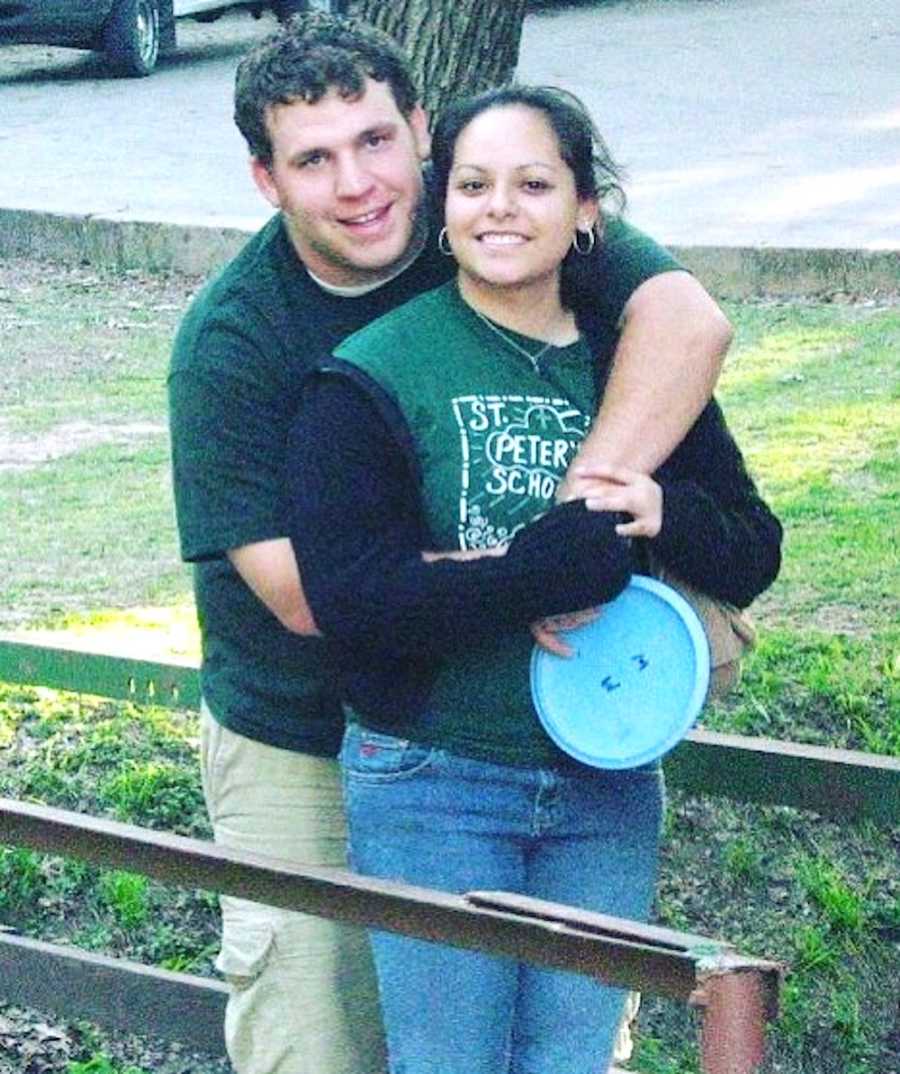 August 23, 2019 was the most perfect day. It was our daughter's 3rd birthday, and we spent the day together doing all the things she loves. I vividly remember driving by the hospital, where he would later take his last breath, and looking at Jarrod and telling him how proud and blessed we were. We had started our relationship as young 18/20-year-olds still in college, with nothing to our names. Now we had good jobs, a new home, and we were healthy. What more could we ask for?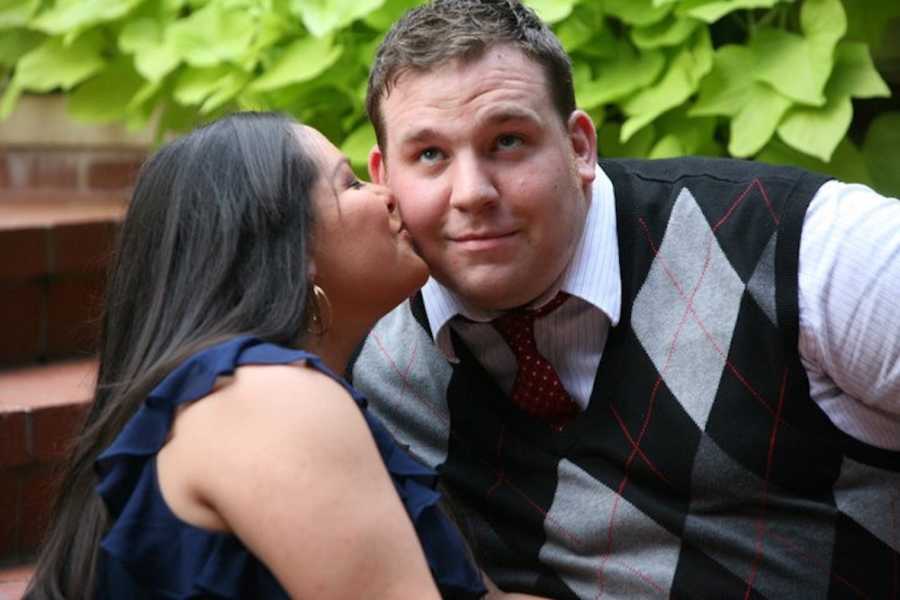 August 24, 2019 was the day my world was obliterated. I NEVER wake up before my alarm(s), but that morning, I did. Jarrod was already awake, he rolled over and held me. We stayed like this for a while and talked, this wasn't something we got to do often. Eventually, my alarm went off and I got out of bed to run errands. I returned home to a clean kitchen and full breakfast spread. We decided to go for a bike ride/run before our daughter's ballet class. As Jarrod jogged ahead of us, I remember turning the corner and thinking, 'What if we turn the corner and he's down on the ground?' I told my brain to shut up. Why would I even think something like that?
After the run and our morning errands, it was time to get things together for our daughter's 3rd birthday party at a local gymnastics place. Around 5:45 p.m., Jarrod came up to me and said he wasn't feeling well. I asked my family to keep the party going as Jarrod and I went outside for fresh air. My gut immediately felt off, I called 911, and when they arrived they thought he was just dehydrated. They decided to take him to the hospital for fluids, they said, 'We don't need to use sirens.' I followed behind them alone…we told my family we would catch up later for gifts.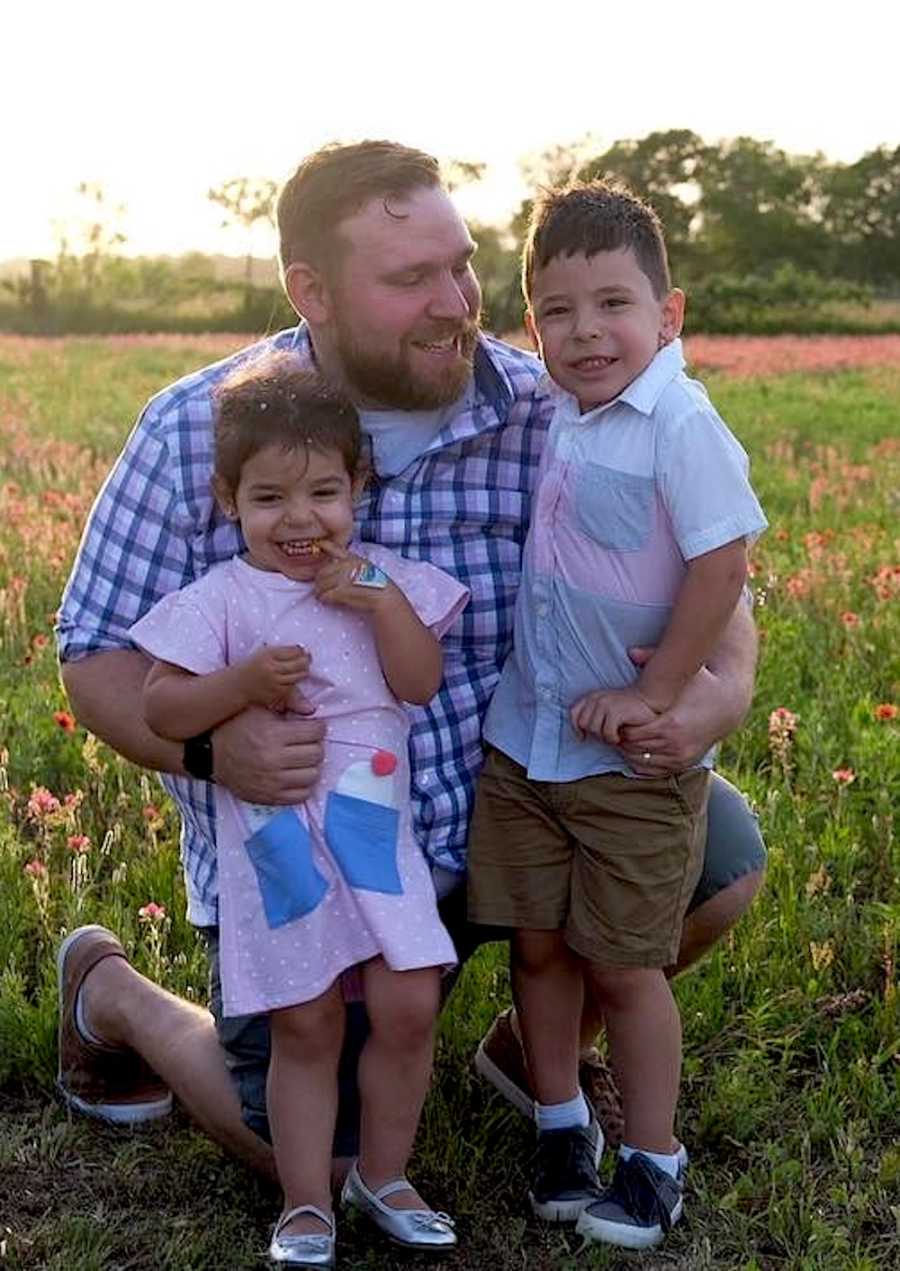 Halfway to the hospital, the ambulance siren and lights were turned on and being a nurse, I knew it was bad. I met the ambulance at the ER doors, Jarrod had had a STEMI (a serious heart attack) in route. As we waited for the cath team to arrive, I was looking at Jarrod and the monitors. I saw the rhythm change and I knew what was going to happen. It was a scene I was all too familiar with. I couldn't bear to stay in the room. I have been in a dozen codes easily, but nothing prepared me for it when it was my own husband. They were able to resuscitate him, I went back in the room and told him I loved him. They let me accompany him to the doors of the cath lab. I kissed him on the forehead. He asked me, 'Will I be okay?' I told him, 'Of course you will!' Why wouldn't he be okay? He was 36 years old, in the prime of his life. I lost it as the door closed behind him.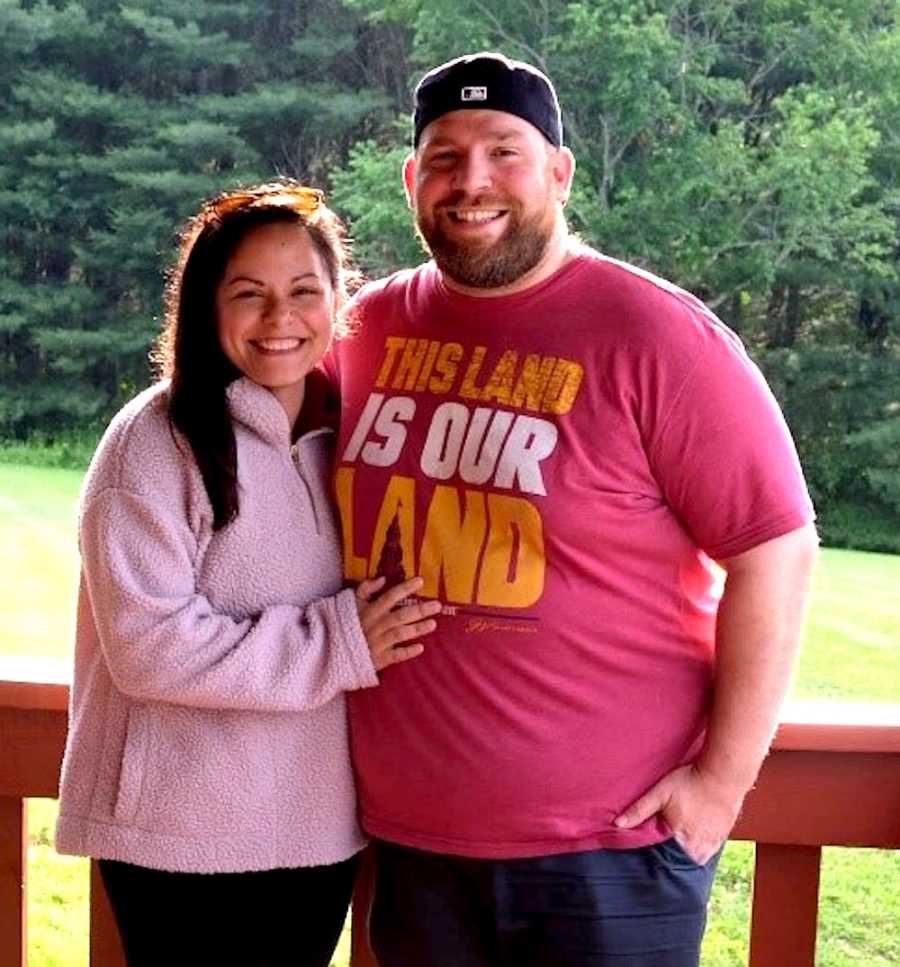 By this time, family was arriving to the hospital. At approximately 7:30 p.m. they called a 'Code blue—cath lab.' I remember sitting in the waiting room with my brother-in-law; I laced my fingers together and squeezed so hard I thought I was going to break my hands. I have never prayed such a fierce and wholehearted prayer in my life. Around 9 p.m., the doctor came out and just said, 'Sorry.' He simply shook his head.
There are no words in the English language which could adequately describe the heartbreak and emotions I felt in the moment. I remember hearing a guttural scream and wondering where it was coming from. It was me, I was the one screaming. There is nothing worse than seeing your loud, life-of-the-party husband lying in a hospital bed… dead. My brain could not comprehend what my eyes were seeing, I stood there sobbing and in disbelief. I started my day as a wife and came home a widow with two young kids. I brought the kids to my room that night. I couldn't sleep, instead I stayed up, Googling 'how to tell your kids their dad is dead.' The consensus was to be honest and direct with what happened, as hard as it was to do, they both took it okay.
I replay this day over and over in my head, but I don't do it for the 'shoulda, woulda, coulda's.' I replay it to remember his arms holding me that morning, to remember his smile watching our kids ride their bikes, to remember his laugh as we were setting up her cake table. But I also replay it to remember the heart-sinking feeling after the doctor told us the news; this reminds me life is incredibly unpredictable and stupidly short. The days which followed were soul-crushing, but I had quite the knowledge of things Jarrod wanted at his funeral. Unfortunately, the funeral home denied my request to drop his body from the ceiling like a puppet (it was an actual request from Jarrod).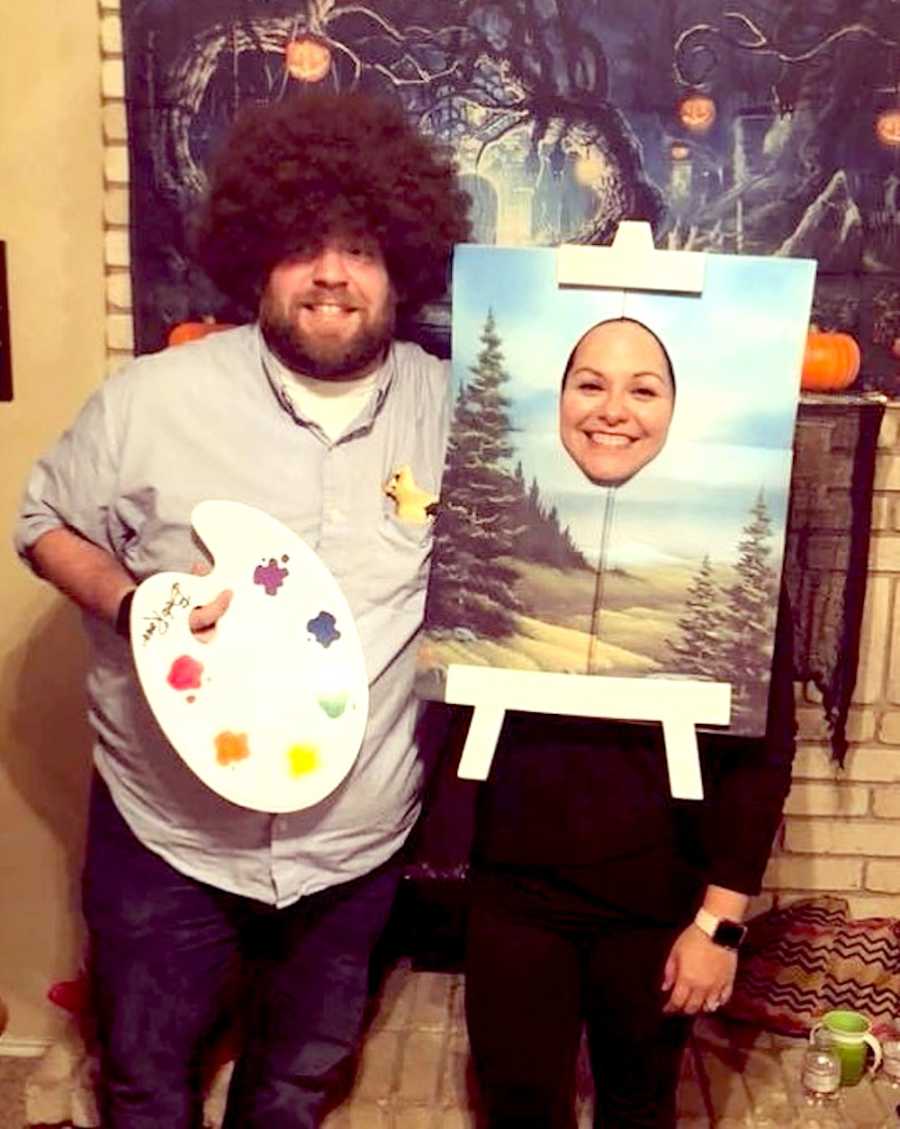 How does one continue life, when the life they knew is completely gone? I turned toward my faith and God's promise of beauty for ashes and joy for mourning. I have nothing to lose and everything to gain in leaning into Christ. I also have an amazing support system, who have made this transition to single parenthood 'slightly' less painful. My people have tolerated my ups and downs, they have quite literally picked me up off the ground, and they have wiped away tears from the kids' cheeks, and given us all the love.
There were (and still are) days I could barely function. The littlest thing can send me into a hysterical fit of sobs, but my team is there to gather the kids and send me a delivery of food. I would be far worse off without them. My support team also comes in the form of people I have never met; they are strangers from the internet. If you ever want to fall down a rabbit hole of feelings, look up #youngwidow. I found the widow community of IG to be supportive, full of prayers/faith, and just comforting. It's a community no one wants to be a part of, but I am happy to have found them. This wonderfully broken online community, my 'in real life' people, and my faith have been what has carried me this past year. I don't have any words of wisdom or earth-shattering revelations, but I hope in sharing my story someone feels comforted in knowing they're not alone.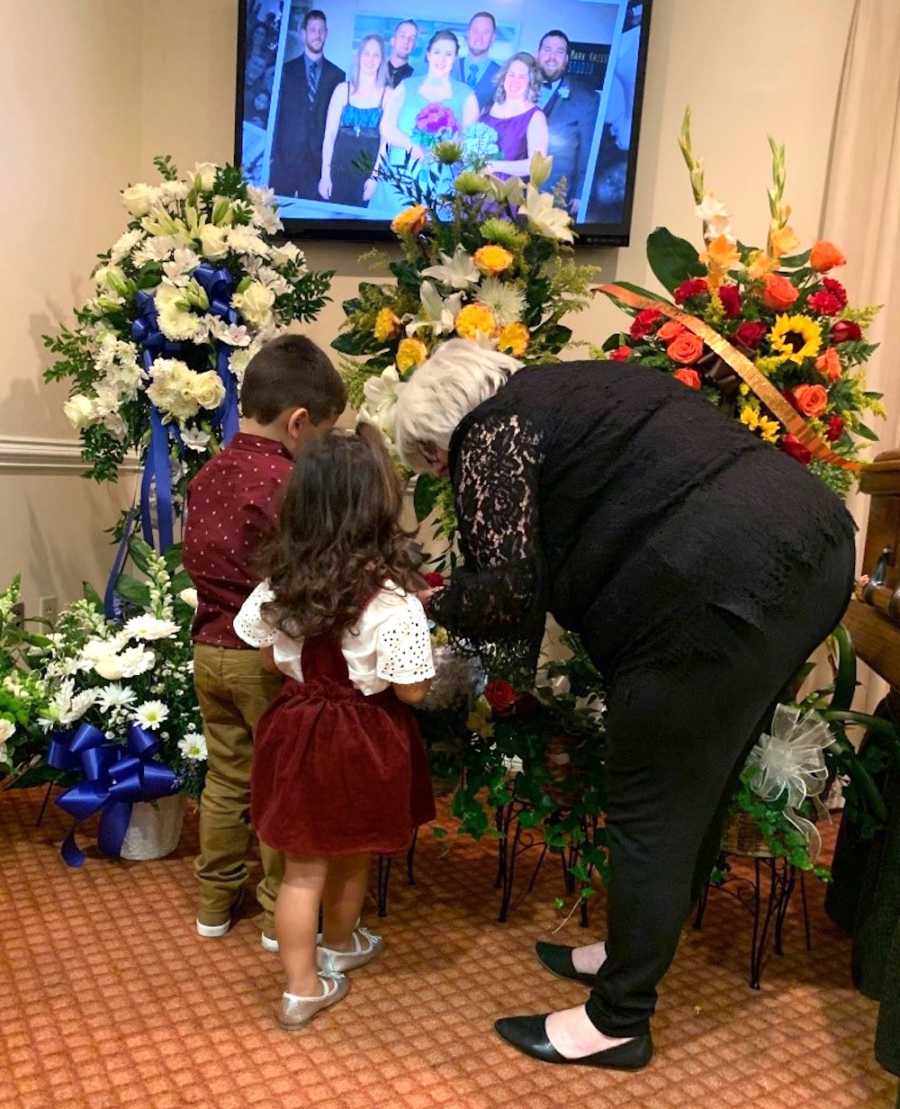 I read something recently, briefly summarized, which stated, 'Grief doesn't get better, it gets different. YOU get better.' I have only been on this journey for a little more than a year, and while I know it won't ever go away, I do feel like it has changed me for the better. I'll gladly help others along this journey; you can always find me on Instagram.
Know if you're going through something like this it's ok to take things minute by minute and it's ok to fall apart. Some days, the fact that I was able to shower was good enough. Drink water. I also found dark humor to be an outlet for me specifically, I know it doesn't work for everyone. I never believed people when they told me I would survive those first few days, but they prayed me through it; you will survive and eventually the pain won't be so visceral.
I am very thankful my bad days have been more spread out now, but on the bad days I just let myself feel all the feelings. I scream, I cry, I sit in the shower and just let the feelings come.  Soon, the grief wave subsides and I go on. I allow my kids to do the same, but I make sure to always hug them after and tell them I love them. I also pray and surround myself with God's word, never underestimate the power of prayer.
I want to honor him by not giving up on this life, he worked so hard for us. I make sure that our kids still get the opportunities to enjoy life; they have experienced something many children have not. They deserve to have a happy childhood, so to honor Jarrod and his love of life, I work hard at home to give our kids happy memories.
I thought I knew what our future was going to look like. My hope for us is that we can continue to live and love fully, I know it sounds cheesy and cliché. But losing our person has shifted our perspective. I don't want to let this loss define our family. I hope that we can instead embrace it and use it as a reminder to love."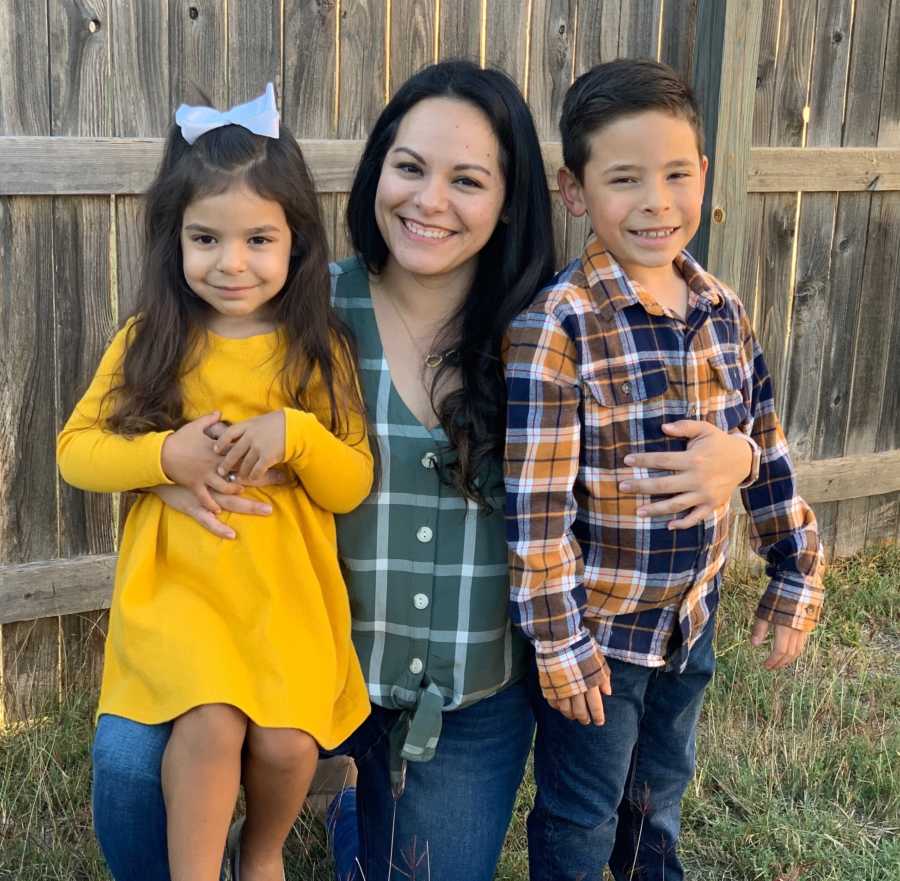 This story was submitted to Love What Matters by Salina Pierce of Texas. You can follow her journey on Instagram. Do you have a similar experience? We'd like to hear your important journey. Submit your own story here. Be sure to subscribe to our free email newsletter for our best stories, and YouTube for our best videos.
Read more touching stories about strong widows here:
'It would've been our 16th anniversary. 'I miss the mess,' is something you and I both never thought I'd say.': Widow grieves loss of husband as anniversary approaches
'I received a call from my husband's co-worker. 'Brittany, hurry, run. Allen is hurt really bad.' My heart wasn't prepared for what I was about to witness.': Widow finds 'love after loss'
Have you or someone you know experienced the loss of a spouse or loved one? Please SHARE on Facebook and Instagram to let them know there is a community of support available.