"I got home from Washington D.C. on March 9th, 2021. I arrived at the airport in Brazil with three painfully heavy bags, bittersweet tears in my eyes, and a used Kodak disposable camera.
As the first family member to attend university abroad, I did answer loads of questions regarding the last few months of my life.
Although most questions were fairly straightforward, one, in particular, cornered me. My best friend, Caroline, candidly asked me, 'Why are people using these disposable cameras again? The quality of the pictures suck, and it takes ages to actually see how they turned out.'
My immediate response was, 'Oh, I think it's because the photos just look cool once you digitize them.'
Although disposable and film cameras do fulfill aesthetic purposes, I knew there was more to them than simply vintage-looking pictures.
Still, I could not quite think of a valid reason as to why Generation Z—a generation blessed with phones designed to take professional photos—is investing so much in disposable cameras.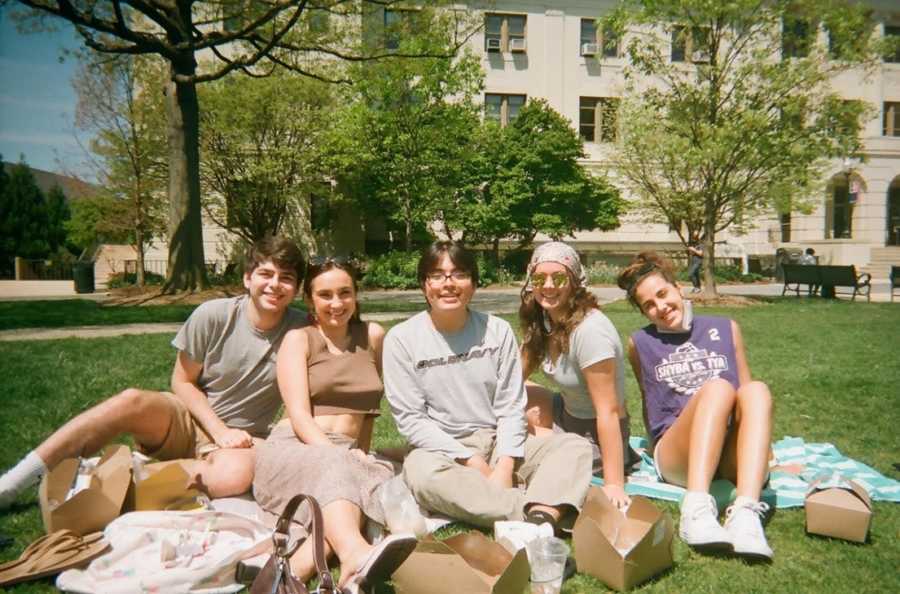 After digitizing the pictures, it slowly dawned on me why today's youth find comfort in film photography.
If Caroline were to ask me that question again, I would say something along the lines of:
'When we were children, phones were just phones: meant to make calls, not to take professional photos.
Back then, disposable and film cameras did not serve aesthetic purposes. They were designed to capture moments in a practical and affordable way.
The very beginning of our lives was mostly registered with film cameras. Pictures and videos of us were taken through the lenses of the cameras we now use for artistic reasons.
There are certain moments from when we were kids which are obviously impossible to remember.
However, years later, when we see photos of those instants, it feels as if we are taken back in time. We can sense the love and joy which were so present during the moment when the picture was shot. Even if we don't necessarily recall the occasion itself.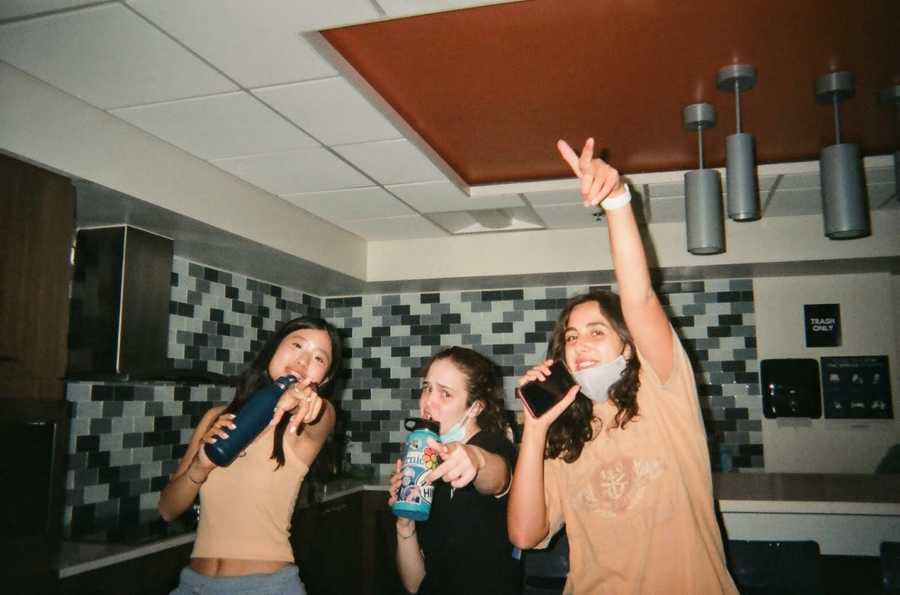 I believe when purchasing a disposable, I was unconsciously searching for that 'old-looking' appearance. The 'vintage' aspect that reminded me so much of my early life.
Anyway, I guess we are attempting to make a connection between sweet childhood memories and now. At least I am.'
The world as we know it today cannot function without technology. We exist in this society as it revolves around social media and internet connectivity.
We shoot 1000 pictures of the same instant, searching for the perfect angle and ideal lighting. We're so focused on registering the moment, we often forget to live it.
That was not the case years ago when people had limited shots to capture an occasion forever.
It did not matter if the picture was 'insta-worthy.' The one and only goal was to register the pure and genuine love surrounding the moment and those who were in it.
When shooting with the disposable, I was not worried if my smile was too big, or if my hair was messy, or if my makeup was smeared.
And that is truly what made all the difference.
In contrast to those taken for social media platforms, the photos shot with the film camera were not fabricated at all. They were real in every aspect possible.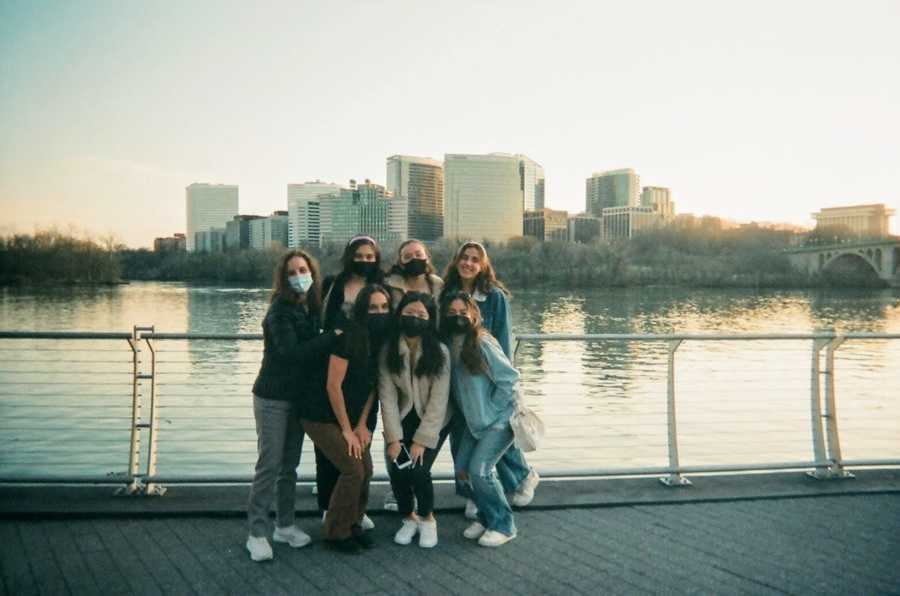 Thus, the emotions portrayed in the pictures are crystal clear. They beautifully communicate the happiness felt during those occasions.
In the future, when I reminisce about my college days, I will look through those candid images and feel the same sweet nostalgia that comes from childhood film pictures.
As if I am experiencing those instants all over, again and again.
Looking at pictures of my time abroad was like reliving the two most wonderful yet terrifying months of my life.
I could feel the smell of my friend's car, Shelly. A vintage Toyota which relentlessly drove us around Washington D.C.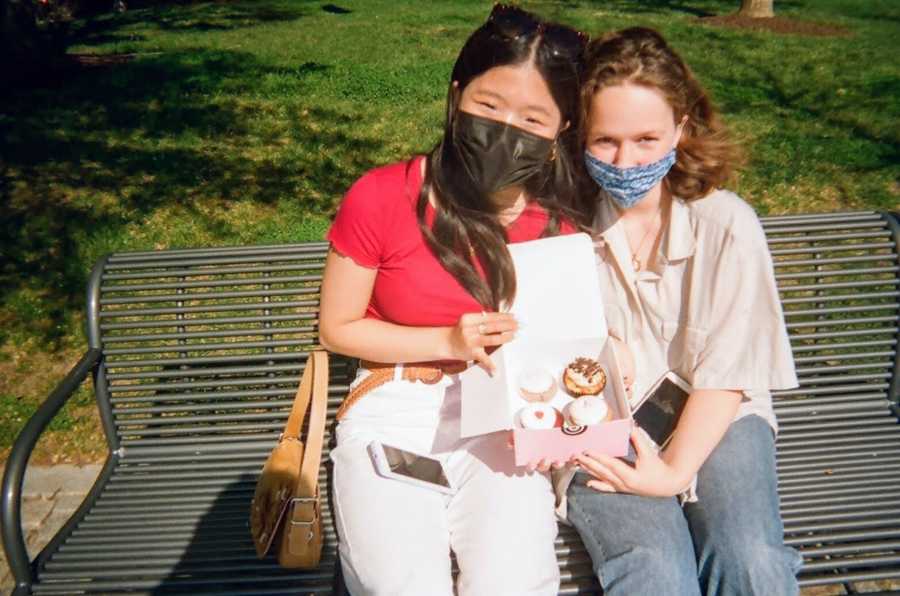 I could taste the sweet flavor of Georgetown cupcakes. The warm feeling of sugar spreading through my tongue.
I could sense the butterflies in my stomach from when I first arrived at school. My hands were cold, head spinning. Huge smile.
But most importantly, I could feel the endless love I have for those who were present during the moments deemed worthy of a disposable shot.
Buy a disposable camera.
Do not worry about how long it takes to view the pictures once you take them. Believe me, in an age when we can see photos more seconds after taking them, there is a certain beauty in waiting. Joyful curiosity.
Live in the moment."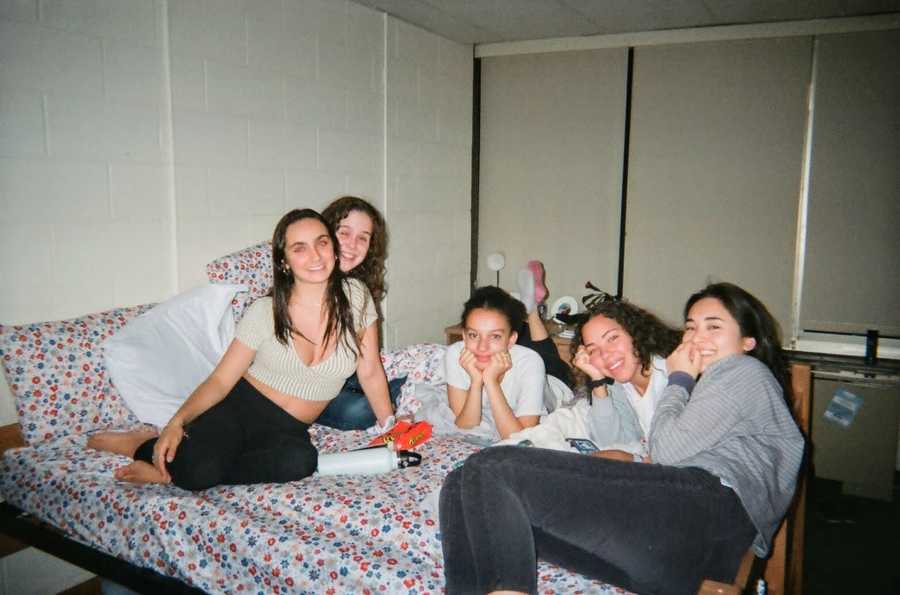 This story was submitted to Love What Matters by Lori Rampani of Washington, D.C. You can follow her journey on Instagram. Submit your own story here, and be sure to subscribe to our free email newsletter for our best stories, and YouTube for our best videos.
Read more stories like this:
'I asked my best friend why there were so many crying bloggers on the Internet. Was there nothing else to do while in pain then turn your camera to portrait mode? Now it makes sense to me.': Woman shares opinion on emotional selfies
'Is this Laney?' the manager asked. 'Yes.' He told her their surveillance cameras caught what happened.': Publix manager's act of kindness for woman blows daughter away
'They found a tumor in my eye.' We were both 24 and just starting out our lives. So, I married him. Our wedding was the last time he saw me from both eyes.': Young mom loses husband to Uveal Melanoma, 'We survived by living in the moment'
'We ask each other 'real' questions. This is real friendship, and it is scary.': Woman's advice on close friendships, 'Be the kind of friend you are hoping for'
SHARE this story on Facebook or Twitter if you know someone who may benefit from this story.