"In 2016, my wife and I purchased 6 acres of land to start a homestead on in central North Carolina. Since we didn't have much money and our credit wasn't great, we obtained owner financing for the land. It was not in our timing at the time to be able to buy land but God thought otherwise and had a plan in motion. We were living full time in our RV and had been for a year and a half prior, due to working as a contractor in out of town jobs.
In May of that year, 4 months after closing on the land, we finally got to move our RV onto it and celebrate what had happened. We were excited about the move as any would be.
In March of 2017, we had a devastating fire in the RV and lost everything we had been working towards. I mean everything! We were underinsured for the personal contents, not fully realizing how much we had in the value of the contents. A note was still owed on the RV so insurance paid that off. When it was said and done, we had $10k in savings and $25k from the insurance company. Our kids started a GoFundMe for us and raised $10k from friends and people across the country that had been following our story on Facebook groups.
Having $45k to work with, we were baffled on what to do. God knew he wanted us out of debt that we had lived our whole lives in though.
We decided to build a small barn and live in it temporarily for a while since we needed one on the farm anyways. After we began building a 30 by 30 gambrel lofted design barn, we loved the location so much we decided to make it home instead. Still, only having $45k was impossible to pull off, but God.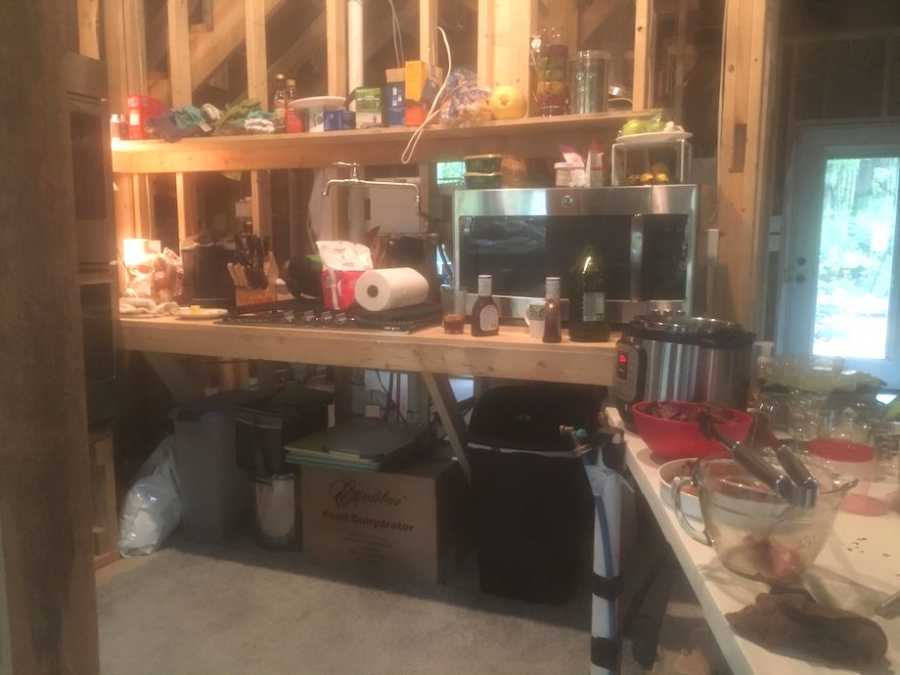 Donations for materials came in, friends from church came together, and friends from outside of church showed up to help several times in the build. It was coming together.
Two weeks from being able to move in and finish it while living inside, I took a bad ladder fall down the side of the house. With two severe lower leg fractures and two surgeries later, I was in a wheelchair for 3 months, unable to walk or work to make a living. What little cash we had left now had to become living expenses. But God!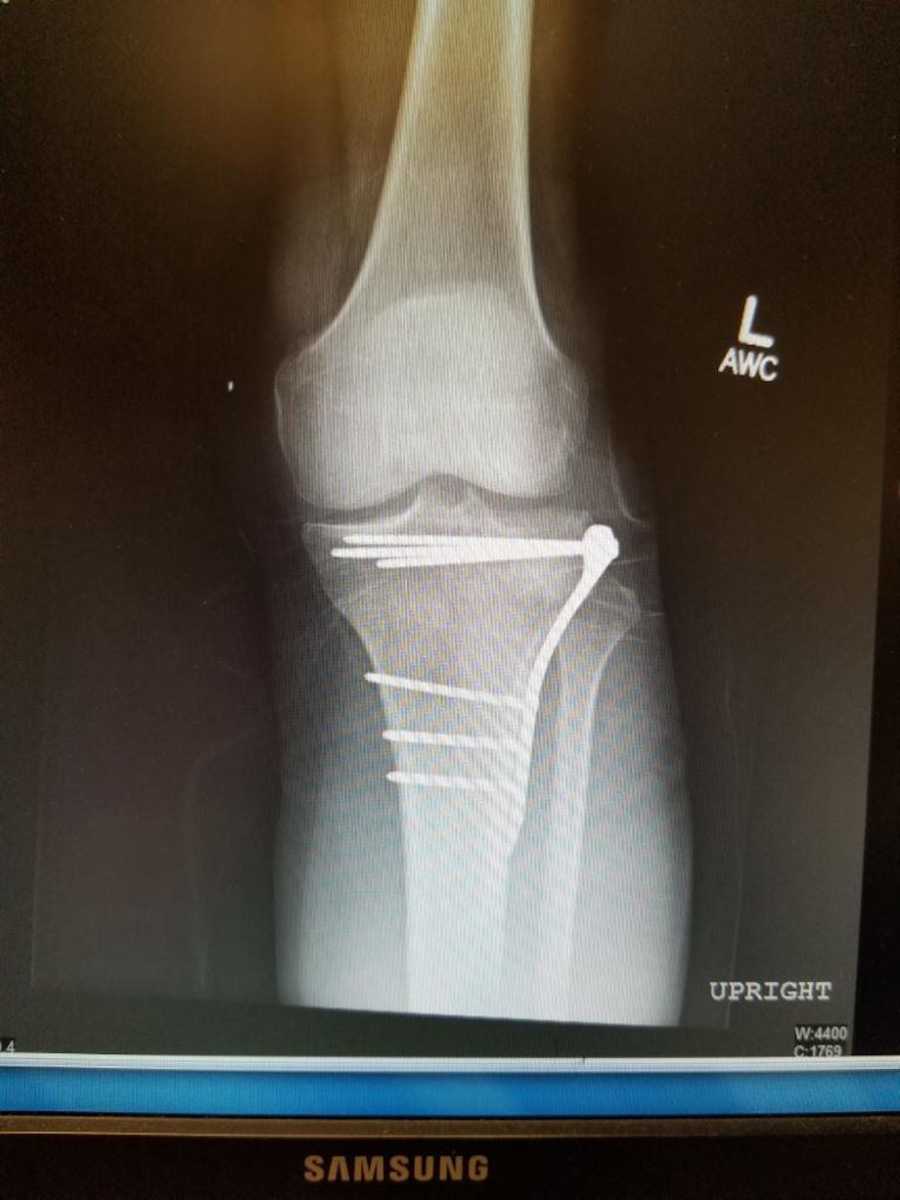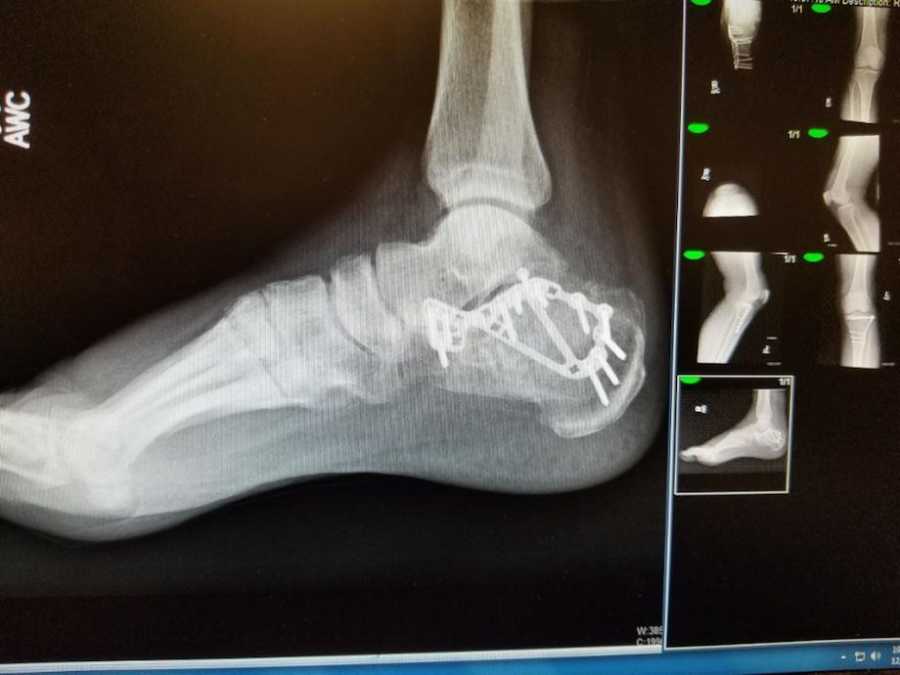 While in the hospital for two weeks, friends came together again in a big way. They got the home to a place where I could come home to after my second surgery, helped get donated furniture to fill the home, filled our pantry with food, and clothed us more. Mind you, we had been homeless for 6 months, but living with a good friend while we built the home. The rush to complete the hoise became a reality because her house was not one I could get in or use while in a wheelchair. But God!
We moved in the home with no insulation in the walls, concrete floors, and just a toilet for plumbing. We were heating water in the instant pot to bathe in on the deck, and cooking on the grill, and working with a drop cord for lights and power. Then the next week, the temperatures dropped to the 40s at night and the place was cold without heat. God showed up yet again with an anonymous donation for spray foam insulation to be installed and a good friend finished the plumbing for us. Another wonderful family is an electrician and they got the house wired as well. Again, all we could say was, but God!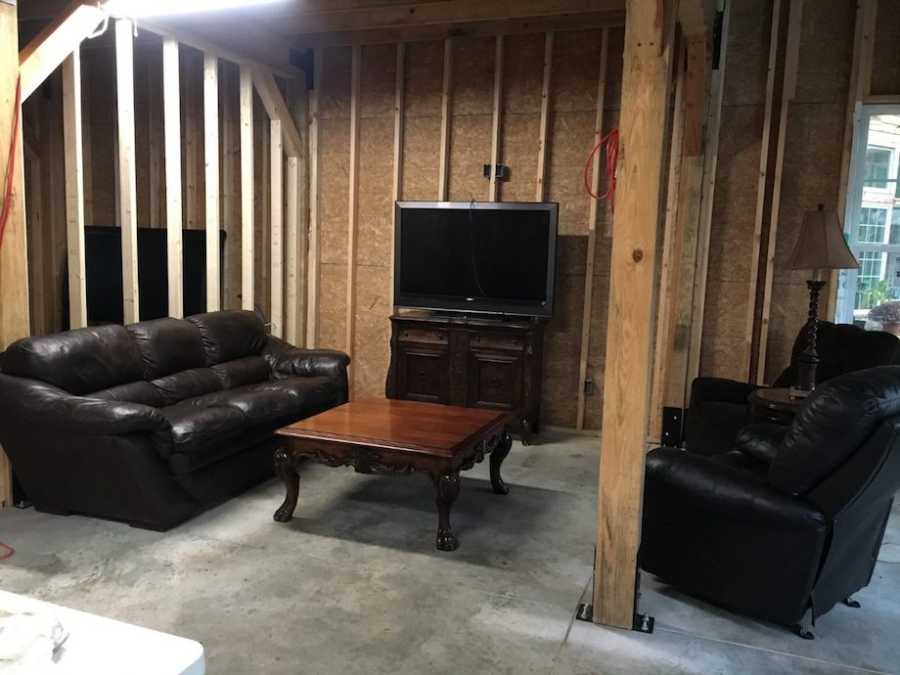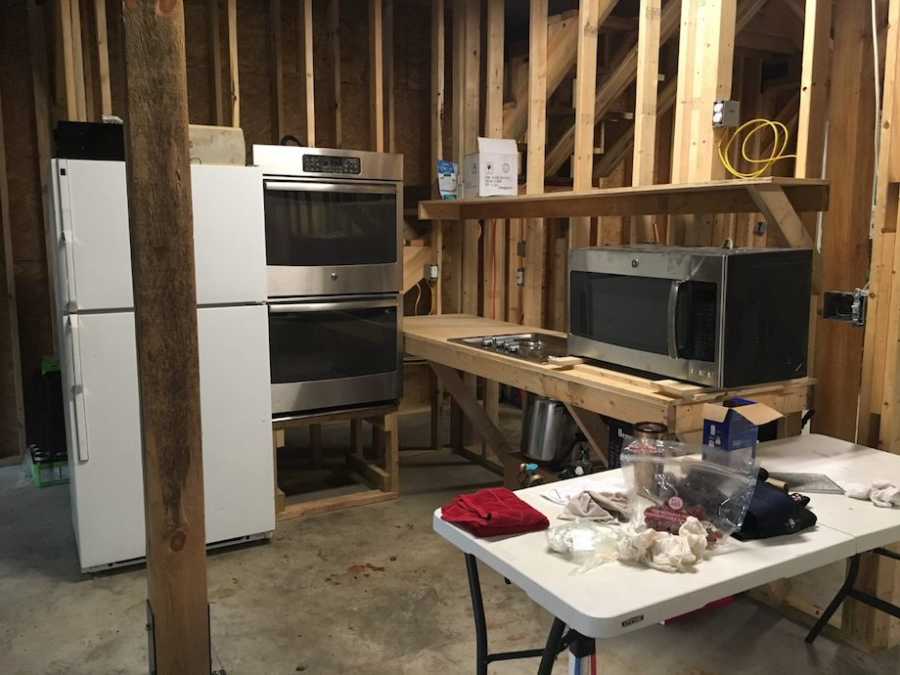 Little by little over the next couple of years we worked on the house as money allowed. Being full time in construction was tiring enough but we pushed through the long days and weekends for the end goal.
Here we are, over three years later from the fire, and we have land that is fully paid off, a home that is 90% complete, and NO mortgage or notes owed on it. The vehicles in our driveway are ours. We have been able to turn our income from my work as a 30-year tile contractor to one where we make a living fully off the homestead now. What a freeing life this finally is.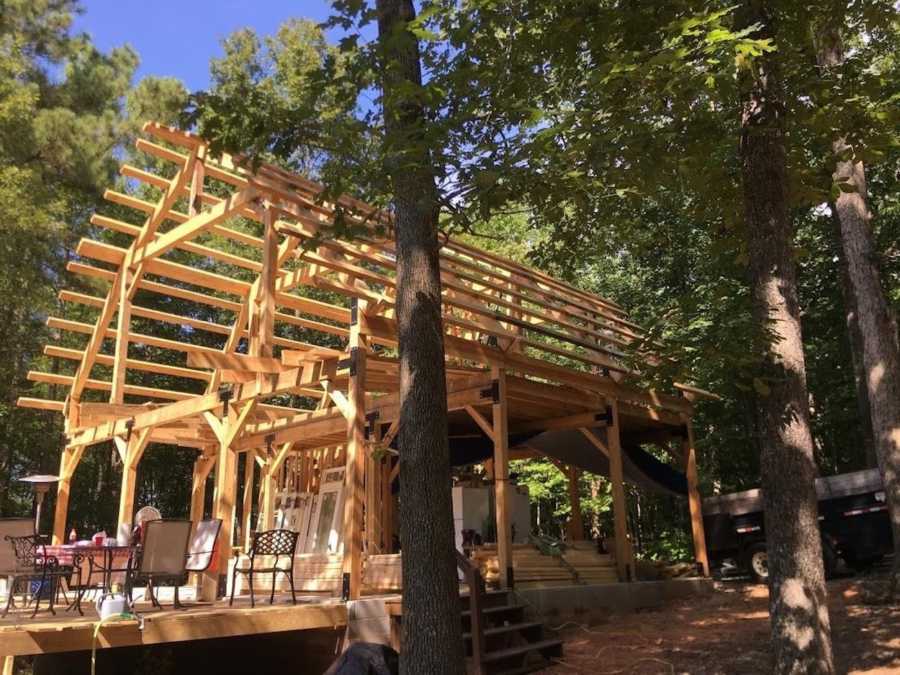 See, God knew the plan all along but he had to get our attention away from the worldly ways and have us lose it all. We had to fully trust he would take care of us and he did, both financially and with the love of His people. Because of all He did for us, we decided to call our farm Provision Rock Farm. We are here for the ride in however He sees we are to go with the farm."
This story was submitted to Love What Matters by Tommy and Leslie Cohen. Do you have a similar experience? We'd like to hear your important journey. Submit your own story here. Be sure to subscribe to our free email newsletter for our best stories, and YouTube for our best videos.
Read more stories like this: 
'Get here quick.' My husband was sitting in a truck with a black eye swollen shut, trembling. 'What happened to me?': Woman recounts the lessons her farming family learned during unexpected hardships
'We were certain this goat wouldn't make it through the night. 'Momma, I know it sounds silly, but I prayed for her.' You can imagine my face when the goat stood up.': Mom is reminded to 'trust in the little things'
Do you know someone who could benefit from reading this? SHARE this story on Facebook with family and friends.