"Many people advocate for living a life with no regrets, but I've discovered living a life with intention is much more enriching.
When I was only 28 years old, I was diagnosed with an unheard-of condition called lymphangioleiomyomatosis (LAM). I'll never forget having my whole life ahead of me one day and the next being told, 'You have a rare lung disease… pregnancy is life-threatening… there is no cure… your life expectancy is 5-10 years…'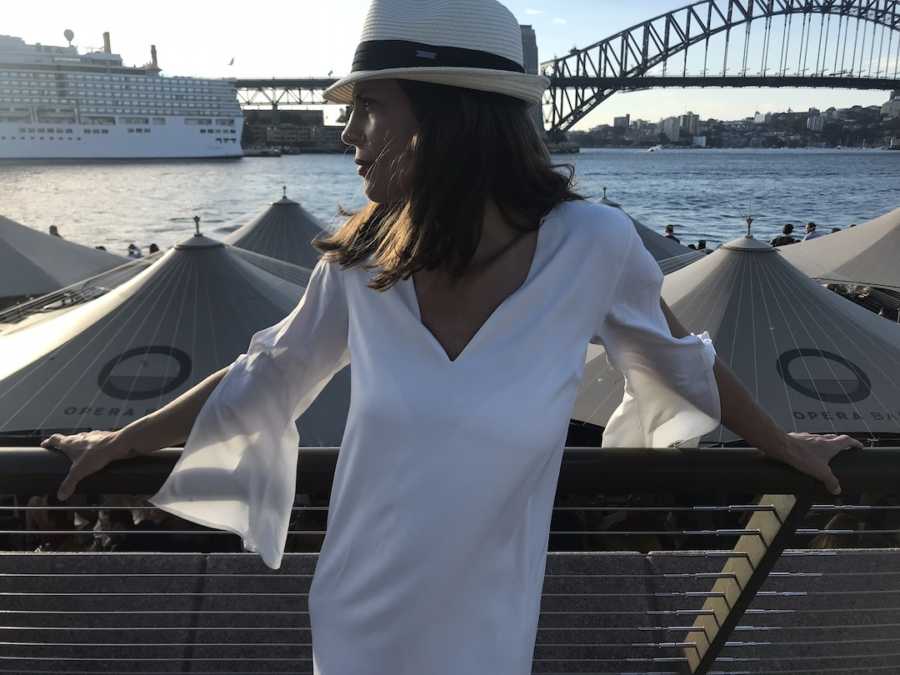 Writing these words, my body remembers how my chest tightened and my heart raced, how I attempted to stand, but my legs buckled beneath the weight of the news, how I desperately wanted to scream, but instead tears streamed down my face in silence.
I was scared. I was devastated. And alone.
In the months after my diagnosis, I spiraled into a life of self-indulgence: food, alcohol, sex, excessive spending, shopping, travel — anything to escape the reality this was actually happening to me. And in no time, my diagnosis became an excuse to do whatever I wanted to do, whenever I wanted to do it. No matter the cost.
I lived like that for years. I did my best to channel my anger into a determination to live with no regrets. My new mantra became: the time is now.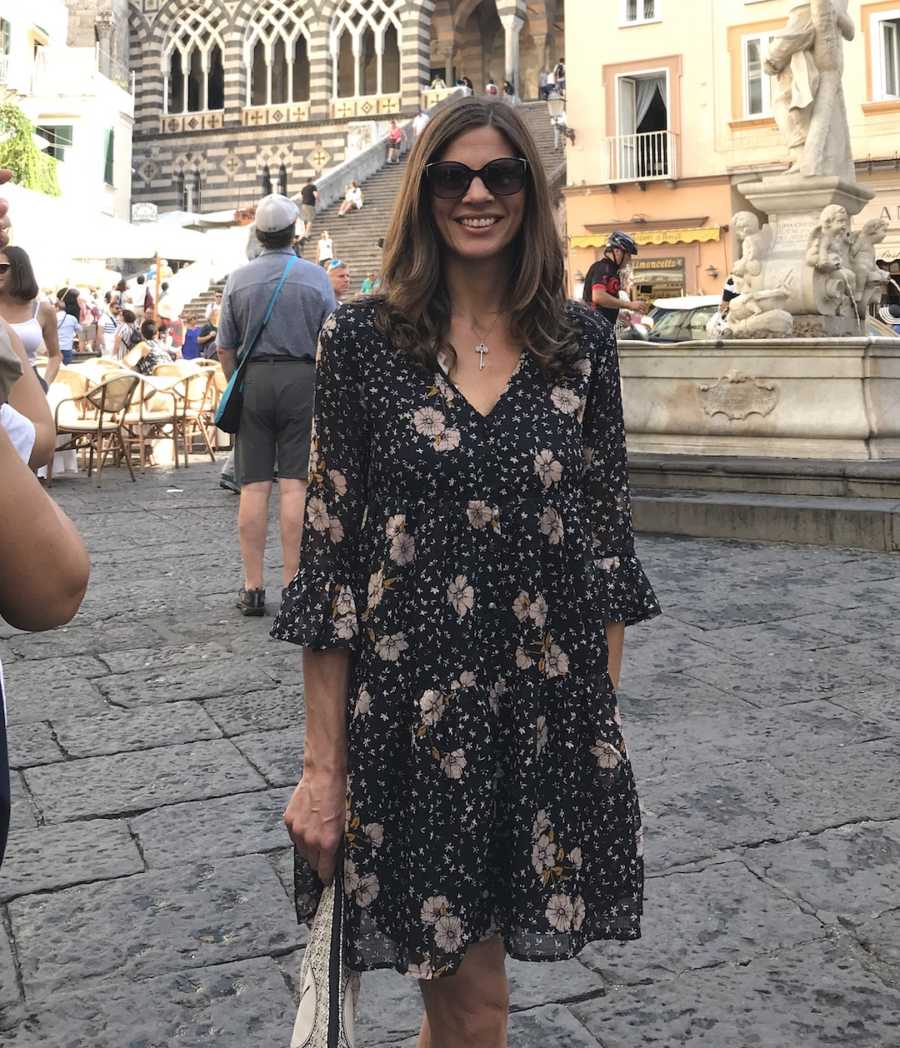 But living only for right now caught up with me a few years later when I met the man who would become my husband. Truly, I never saw myself getting married after my diagnosis. When I told him about my condition, his response was, 'And I could get hit by a bus.' It wasn't dismissive, it was endearing because while I was focused on the gravity, he was the reminder none of us knows what the future holds. And regarding the risks of carrying a child, without missing a beat, he brought up adoption.
Over the next few years, as my health remained stable, I closed the chapter on my career in emergency medicine and transitioned into a creative lifestyle. Without regret, I tried acting, producing, casting, and ultimately writing. Admittedly, I liked it all, but none of it seemed to matter.
My husband would regularly ask me about my personal dreams, and I would play along. But I always had trouble articulating anything real. I was still consumed with living in the now, remaining unattached to anything, and it would be years before I understood how that mindset actually derailed me.
When I eventually became a mother, everything changed. I was 38 years old and in many ways, my whole life had led up to that one defining moment. Before becoming a mother, I was unprepared for the intricate web of complex emotions that is adoption. I had no idea how much my heart could hold, or how capable it was. I never knew it could expand, ache, leap for joy and break all at once.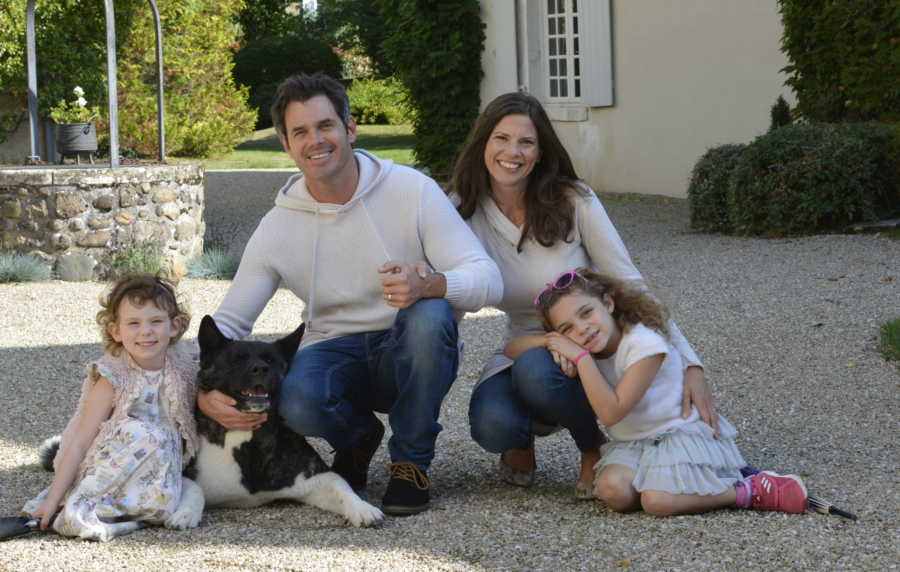 Being the best mother I could be mattered, and finally, my purpose was clear. I dove headfirst into motherhood, and my daughters became my entire world. It's undoubtedly been the single most exhilarating, exhausting, rewarding, and joy-filled experience of my life. Parenting children, born to someone else, is the most extraordinary privilege one can be given, and I was all in.
Being all in triggered huge fear though, because now, I had something to lose. I had gotten really good at living life without regret, but I didn't know how to live like that with children. They'd already experienced so much loss, and any moment that I wasn't the perfect mother, I'd regret, because… what if it was my last?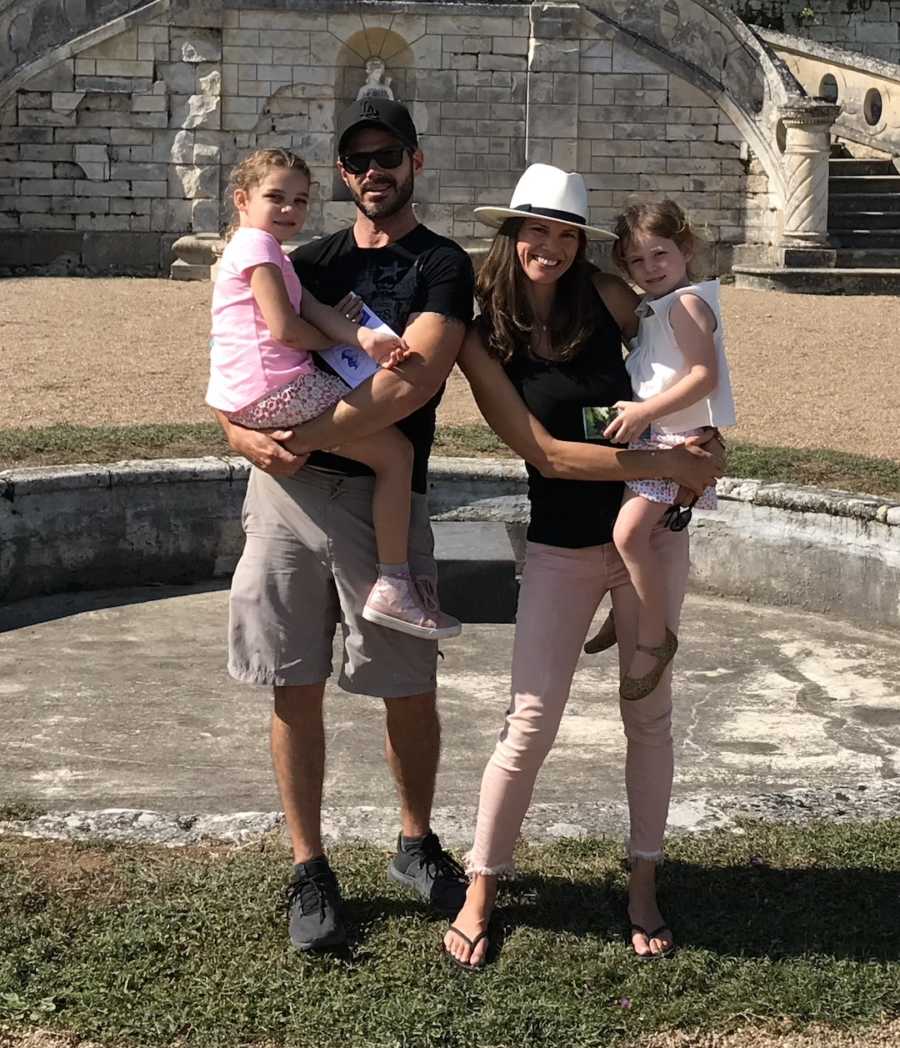 In March 2017, when my daughters were 1 and 3, my health took a drastic turn. I remember the intense pain, the beeping machines, the blinding overhead lights, countless blood draws, CT scans, ultrasounds, and looking into the eyes of doctors who didn't know what to do.
I went from delirious to unconscious, and it would be 2 days before I woke up. I had to have two emergency surgeries and long story short, an incredibly rare twisting of my small intestine nearly killed me. Not my lung condition.
Over the next two weeks in the intensive care, it became crystal clear I had a lot of regrets. I couldn't believe it, but how could I not? I was far from perfect and laying there in that hospital bed, I had ample time to re-evaluate my life, as well as my mistakes. The biggest one being that my attempt at life without regrets was… directionless.
That revelation crushed me. But it wasn't too late. I became determined to take control of my life in a whole new way because living life without regrets was not the same as living life with intention moving forward. And I wanted that to be my legacy.
It took nearly a year to make a full recovery, which was ample time to reflect on my past, align with my present and consider what I wanted for my future. With the help of my coach and friend Rich Litvin, I unloaded a decade-long chip on my shoulder. I finally arrived at a place of acceptance with LAM and gratitude for the opportunities it's afforded me in my life.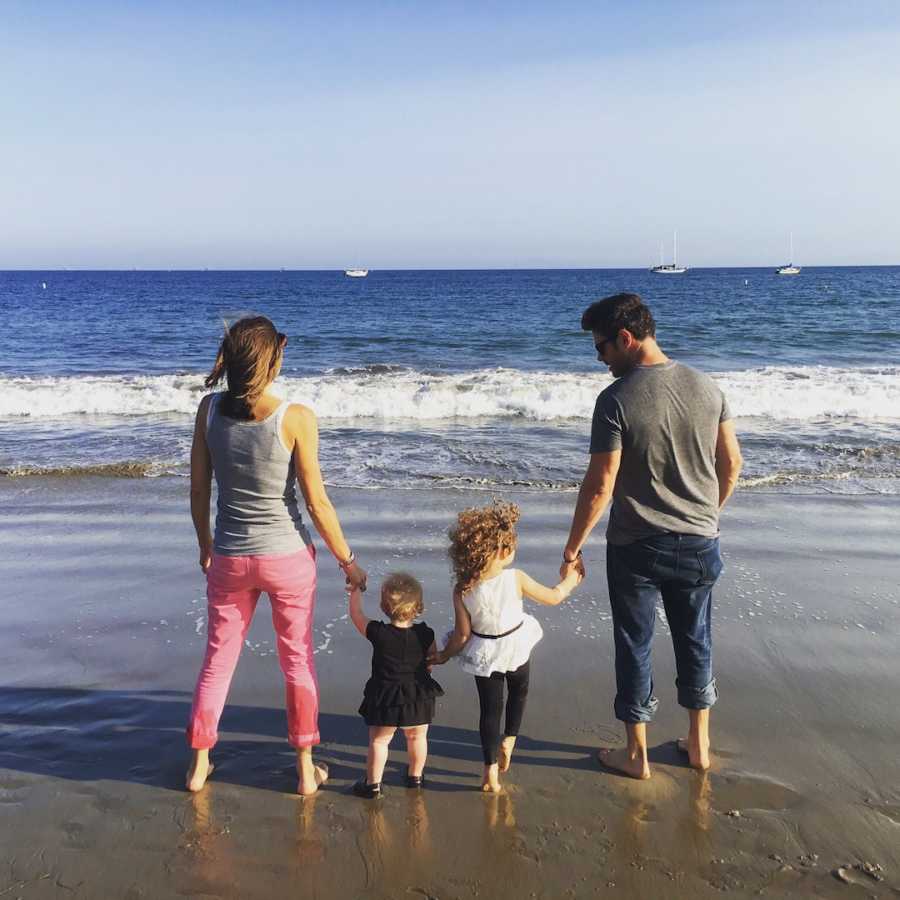 Trading in my no regrets philosophy for living with intention shifted my whole life. My fears around motherhood vanished. I published the children's book I'd been trying to write for years, and I launched my empowerment coaching practice working with individuals, who like myself, want to create an amazing life.
Because no one needs a crazy lung condition or near-death experience to pivot. If we don't like our situation, it's up to no one but us to change it. We are not stuck. We can always choose another course. That's one of the things I'm trying to instill in my girls. As long as we're breathing, every moment is a new chance to make a better choice. And we don't need confidence that it will work out. We just need courage to take action.
In 2019, our family moved from Los Angeles to the French countryside. We regularly talked about living in France someday, but it always seemed out of reach or not the right time — until we clarified our intention. We could have moved anywhere, but I'm so grateful we took the risk to lean into our dreams and write the next chapter of our story.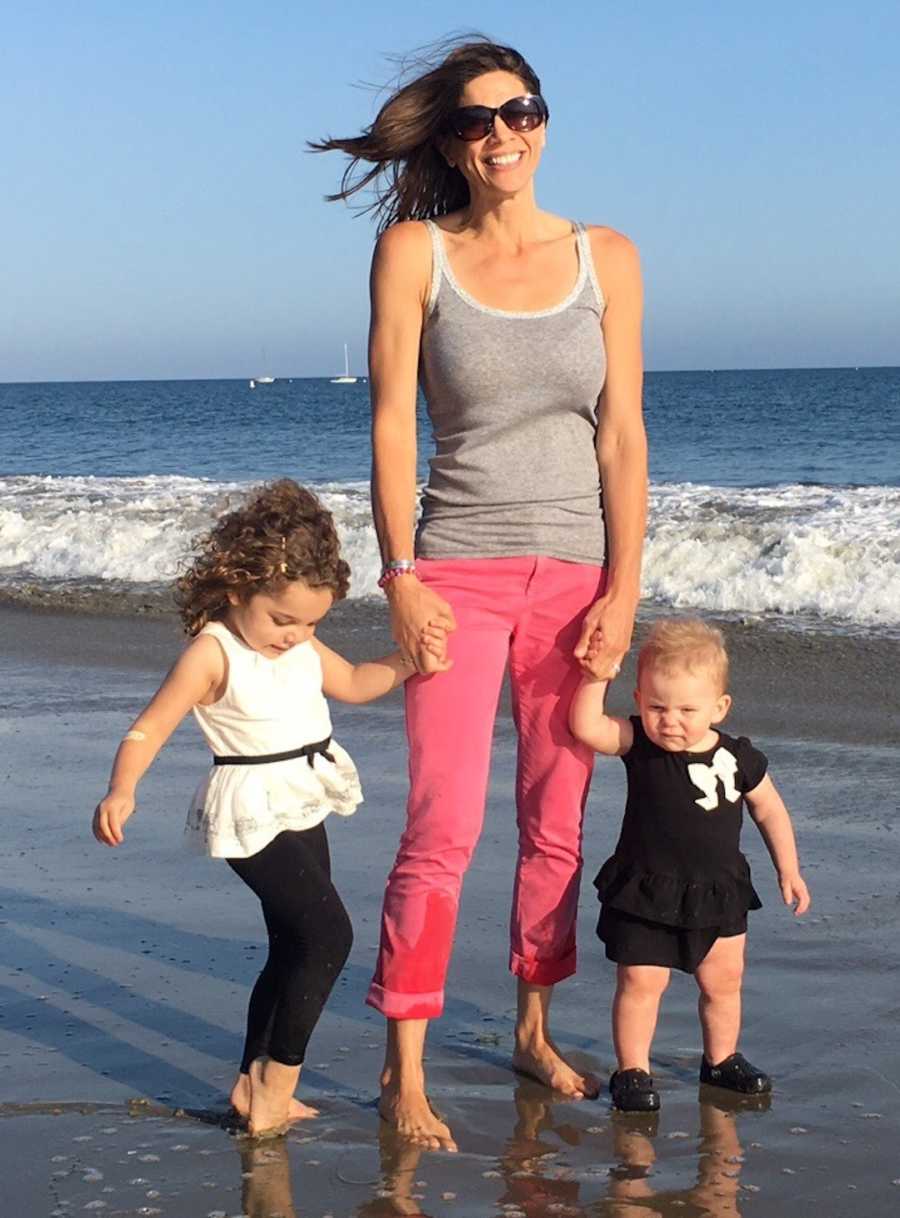 That's not to say that immersing ourselves in an entirely different culture has been without challenges… especially during a pandemic. It's been frustrating. It's been lonely. It's been incredibly hard. And yet wrapped inside each one of those struggles has been an opportunity for growth and expansion.
For the past 2 years, we've had the privilege of experiencing the world through an entirely different lens. Our individual creativity has flourished, and our girls have blossomed in ways we never could have imagined. They're witnessing firsthand the value of dreaming big. In fact, all of their dreams are epic, and we wouldn't have it any other way.
Every day, I remind myself we have the power to create what we want. Of course, there are inevitable things beyond our control, but we live in a universe of possibilities. And for me, that's the magic of living. An infinite amount of choices and outcomes lay at our feet each and every day. And I'm grateful to be living proof when we expand our perspective and become intentional with our actions, a whole new world opens up."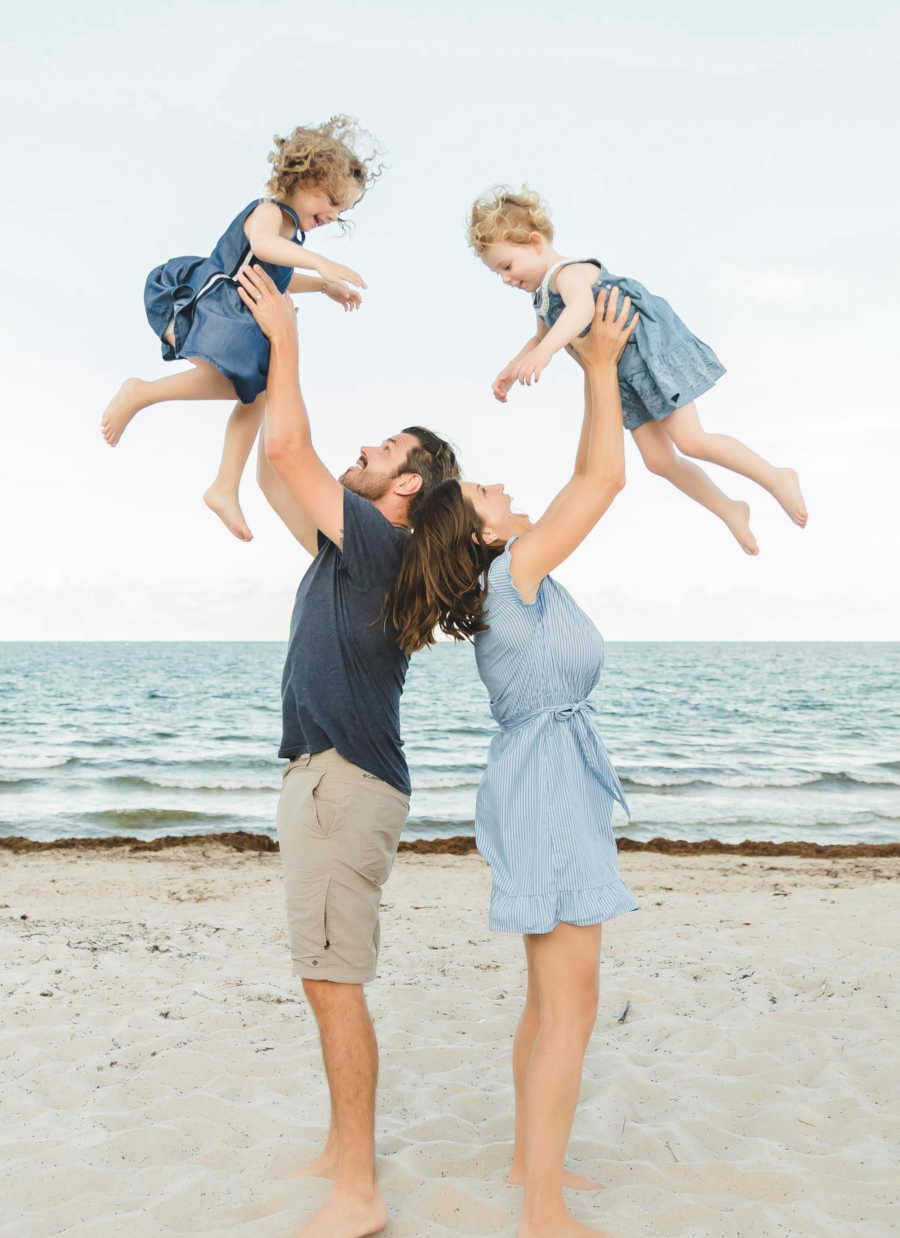 This story was submitted to Love What Matters by Stephanie Casaubon from France. You can follow her journey on Instagram here and here, and her website. Submit your own story here, and be sure to subscribe to our free email newsletter for our best stories.
Read more stories like this here:
'I packed up my kids, let them miss a couple days of school, and said yes way more than I said no.': Mom takes kids on mental health break, 'They will return to school refreshed and happy'
'There's a 1-week-old in the hospital.' I instantly felt he was the baby we'd been waiting for all these years.': Couple battling infertility adopt son from foster care
'We'll love you as long as we have the opportunity.': Family adopts daughter from foster care, 'I get the privilege to guide her'
'A diagnosis wouldn't be worth it. You can't do anything about it.' I was angry. No one took me seriously.': Chronic illness warrior urges 'my pain is real'
Do you know someone who could benefit from reading this? SHARE this story on Facebook with family and friends.