Disclaimer: This story contains details and mentions of miscarriage that may be triggering to some.
"When I became a mom at the young age of 19, I had no clue my birth experience with my firstborn son would be the only time I had that privilege. I found out I was pregnant when I was fresh out of high school and only 18 years old. The doctor felt it necessary to inform me I had 'options' and was fully prepared to offer me all the abortion info he thought I needed. What he didn't know was even at this very young age, it had been my hope the test they took would confirm I was pregnant. I know it's probably naïve and surprising to some, but I wanted to be a mom and I felt ready to move into this role, albeit without some of the wisdom and life experience I probably needed.
My son's biological father was in the picture, so to speak, for the first years of his life, but we were never married and this was a blessing. Those years were tough as I strived to be a great mom while still growing up myself, and dealing with a relationship with my son's father that was increasingly volatile as he struggled with addiction. Our lives changed drastically when in the spring of 2000, I got my first apartment for just myself and my son. I was finally able to move on from a bad relationship and focus on building a life and future for Joe and I. It was seriously an exciting time and an experience I'm thankful to have had. I was a single mom. I was in my mid 20's and enjoying socializing and meeting people. This where my story (for purposes of this particular publication) really gets good!
I met Kyle in February of 2003, and we quickly began a relationship. I have to admit, if you had told me then we would end up married 2 years later, I never would have believed you. I remember always having a good time together and being happy, but never really thinking it would end up with a real-life happy ending. Well on July 2nd, 2005, we said I DO and began our 'happily ever after.' A year later, we started the process of Kyle adopting Joe, and then we began trying for a baby. In 2006 and heading into 2007, we had so much hope and excitement for the future. I felt abundantly blessed and thankful I was a wife, my husband had become my son's father, and one day soon, we would be parents of a new precious baby. After a few months of trying and having no results, I decided to start charting my cycles and taking my temperature, documenting and keeping track of things for a few months to help move things along.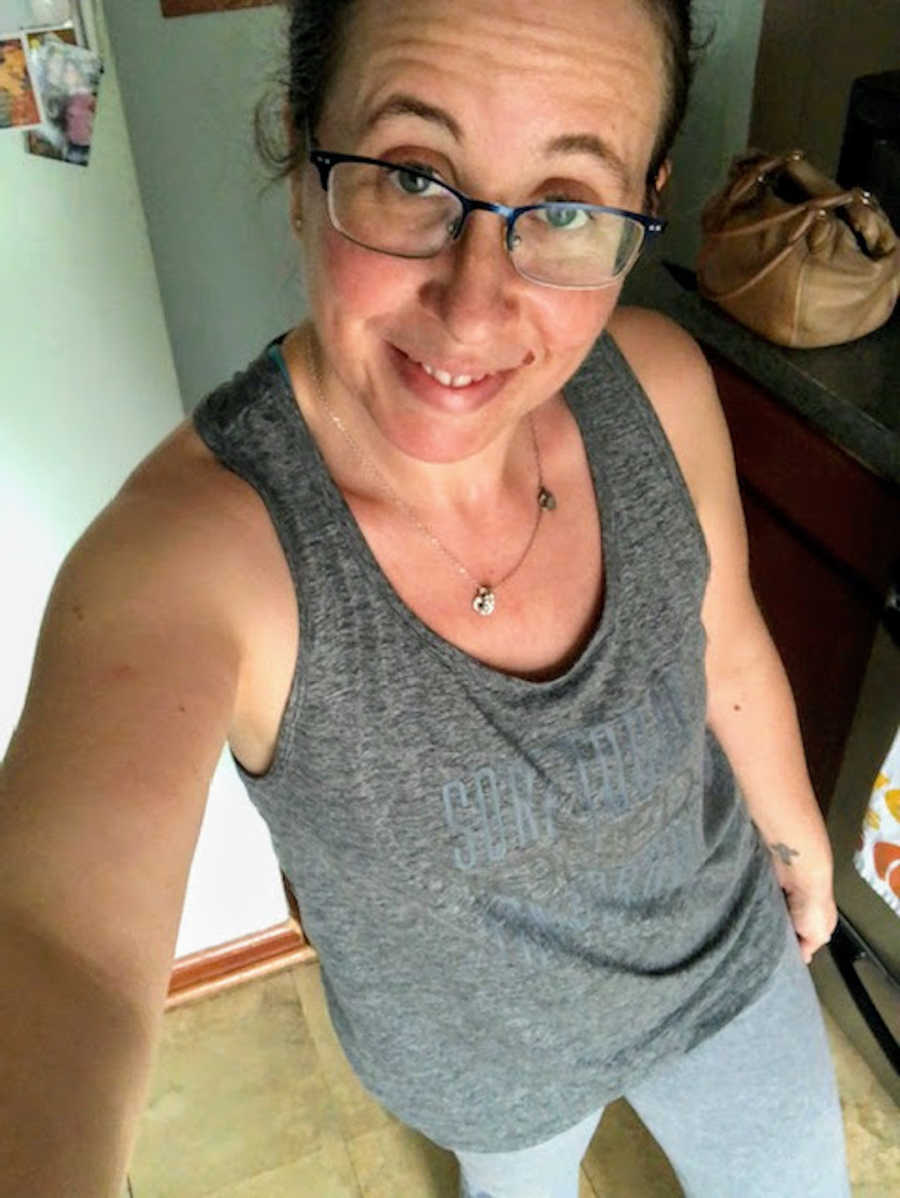 Still filled with so much hope and enjoying the process, I didn't feel a sense of worry or discouragement for another couple of months. When I had my next OBGYN appointment, I discussed fertility and wanting to get pregnant with my doctor. He informed me my age (32 at this point) would possibly cause us some struggles, but still felt if I just 'relaxed' everything would come together for us. This is when I decided to visit a fertility doctor to see if we could possibly get some more clarity. We didn't have the finances for a full and complete gambit of fertility testing, so I started with a consult and asked what they thought was our best course of action without unlimited funds and/or infertility coverage from our medical insurance. I had some very basic blood work done and the doctor prescribed a couple of months worth of medication to see if it would be the push we needed to move things along.
The hormonal shift from the meds along with the sinking feeling of worry started to get to me. Pregnancy tests, taking my temperature, charting my cycle, taking a fertility drug just hoping this would be the fix… none of it made any difference. We continued to get negative tests month after month. We had exhausted whatever small amount of money we had to put toward figuring out this problem, and all I could do was hope and pray and wait, and then maybe just accept this wasn't going to happen for us. I remember one day in 2008, I was driving home from work with my head in the clouds, thinking and daydreaming and really not focusing on driving, when I came upon a four way stop. I made it halfway through the intersection before stopping, and there was a police car at one of the corners. He quickly pulled me over and came up to the car.
'What are you doing? You could have killed someone!' he said to me. I told him I was so sorry and I honestly didn't know why I did it. I said, 'I know this area and drive here all the time. I'm not really sure where my head was.' Well, he was very kind and let me go without a ticket and simply gave me a stern warning. If memory serves me correctly, it was the very next day I took a pregnancy test and it was positive. I was over the moon, and in shock, and telling all the people in my close circle. I made an appointment with a doctor to get confirmation of what the store-bought test had told me. But the next day, I started noticing slight spotting when I would go to the bathroom. I was terrified, but then the doctor's office called to confirm my blood work showed I was in fact pregnant. I asked about the spotting and they told me not to worry.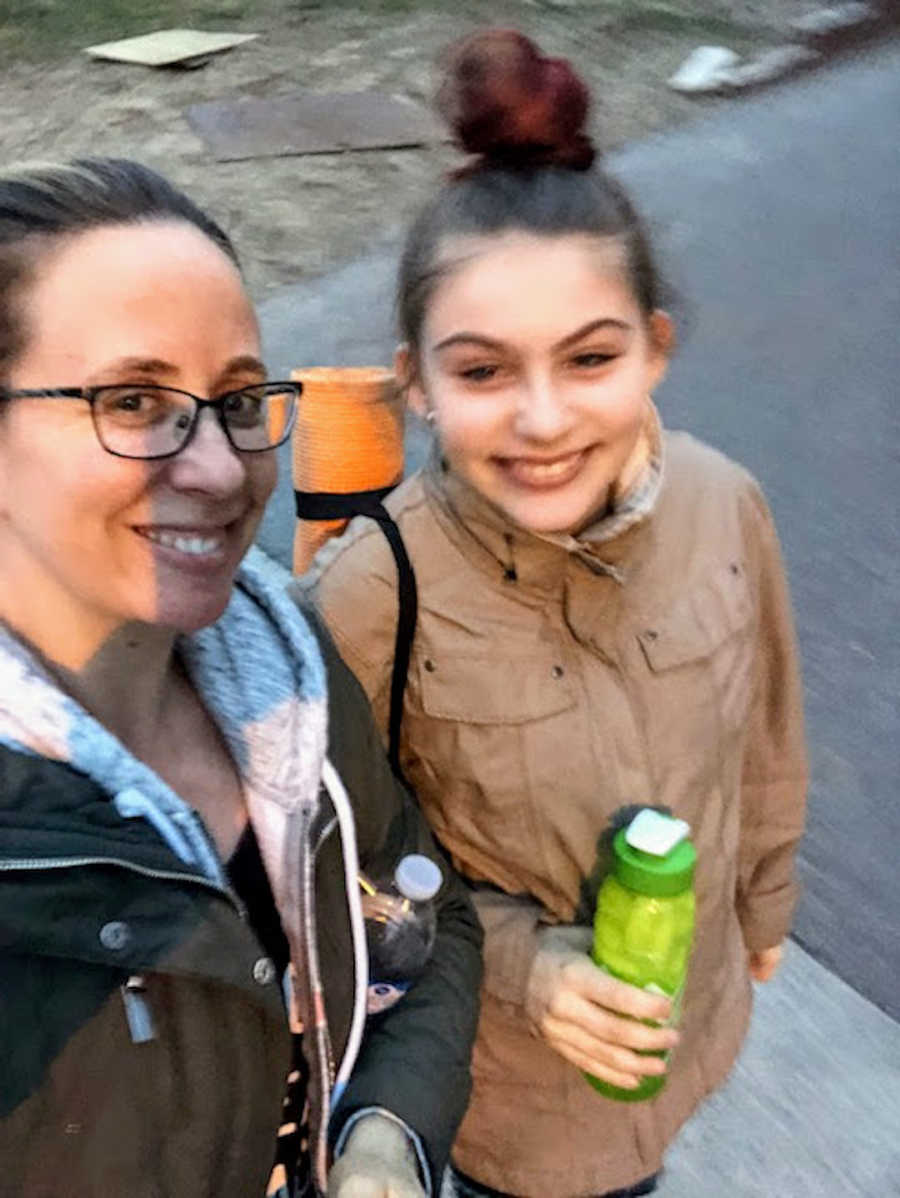 Later that afternoon, it just kept getting worse and I went back to the doctor. They took a urine test and talked to me about how much bleeding I was having. I can't fully express what a mess I was. In fact, even just trying to recall this part of my journey causes me anxiety I cannot explain. All the doctor could do was try to convince me maybe I hadn't been pregnant and this was just my period starting. Like, seriously?! I understand maybe they thought this would be an easier route, but to try and recant what they already confirmed was just putting more pain on a already horrific situation for me. The truth was clear. I had finally gotten pregnant, and now I was having a very early miscarriage. Over the course of the next couple of years, the same thing happened two more times. I don't even know how I made it through this time. It was awful and hard, and I was just so mad, sad, and confused. Why wouldn't God let me have a baby with my husband?
I felt completely incomplete and I have never been more hopeless. At one point, I even tried to join a research study for infertility, which would have possibly allowed us free fertility care if we qualified by passing their initial testing. They quickly discovered (through a very excruciating test) I had a blocked left tube and I would not be eligible for the study. This is when I gave up. We pretty much decided we would no longer pursue becoming parents, and if by some miracle it happened, so be it. I would say for the next 3 years we had adjusted to the fact, so much so we were enjoying life, taking trips, and continuing to raise our now almost-out-of-high-school son. In 2012, he graduated and we celebrated like no other. It had been a rocky road through the high school years and beyond with Joe, but we were feeling this would be the end of parenting a child for us. Soon we would be empty nesters. But God. God had other plans.
Somewhere around the end of 2013, beginning of 2014, I began looking into adoption. I tried to dream big and brainstorm about ways we could come up with the funds to make it a reality. But ultimately, knowing we probably wouldn't ever be able to afford regular domestic adoption, I quickly adjusted to looking into foster adoption. At first this was just something I was curious about. Then I saw there was a information night coming up at the agency I had been looking at. I will tell you, very honestly, knowing my husband, I really didn't think this would be something he could get on board with. He surprised me and said he wanted to go. At the end of this orientation, he blew my mind even further when he walked right up to one of the workers in the back of the room and asked, 'So, what do we need to do to get this process started?' Apparently neither one of us had been truly ready to give up our dream of being parents of a baby together.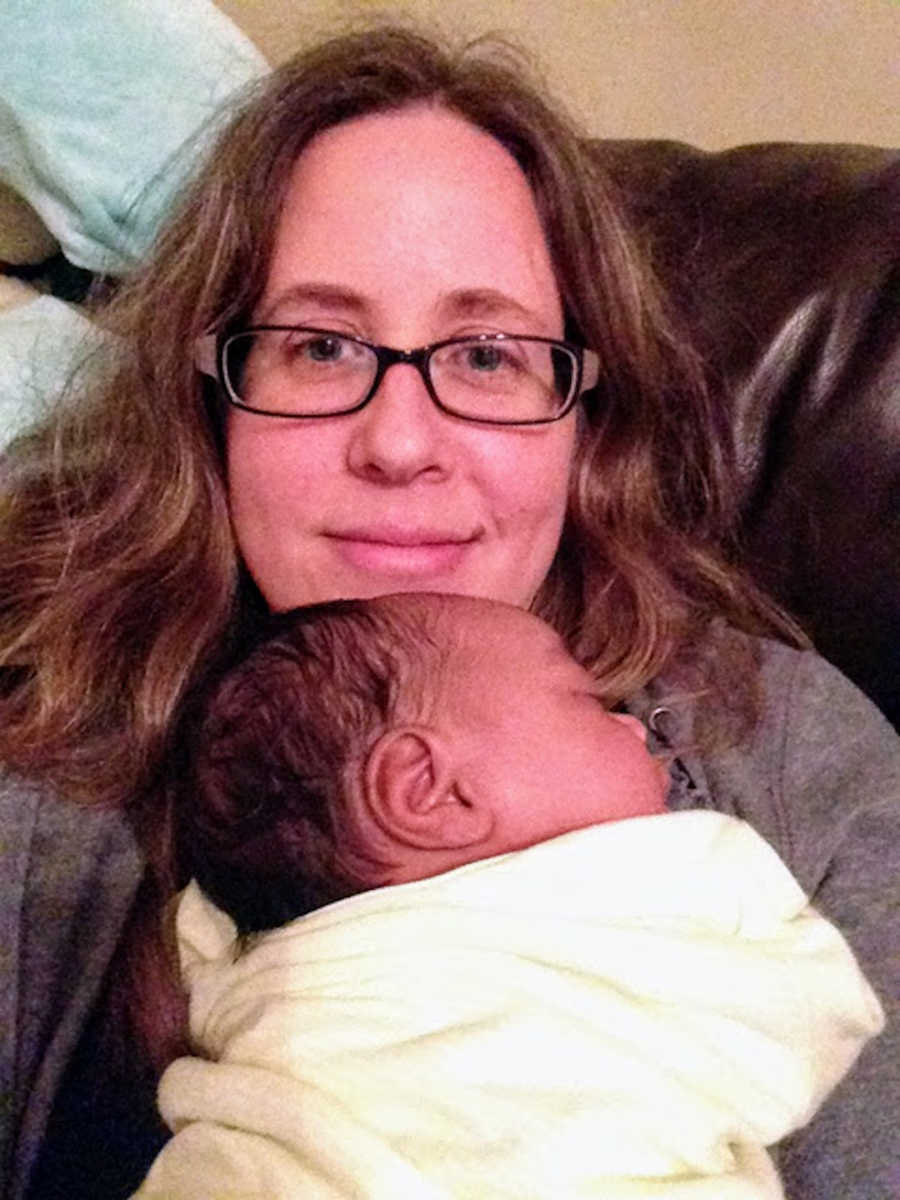 Fostering with the hope of adopting is not for the faint of heart. They drive home the fact the main  goal of fostering is to reunify families, through all possible means. And still, we were ready to take on the challenge. It took 6 months to get our foster license, and this is probably the quickest it generally happens. We were fully licensed and ready for a placement by October of 2014. When they call you with a possible placement, it goes like this: worker calls and tells you the info they know about the child, they disclose what the situation is, and you decide if the child and circumstance is right for your family. So, the first call we received was for a baby boy around 10 months old. Our worker informed me, though, this little boy was probably going back to his parents in the not too distant future. They had already begun the process of reunifying, but the current foster parents and the biological parents were in a constant battle, so they wanted to have him replaced while they finished his process.
We decided to pass, because we didn't want the spot in our home to be gone if/when a child with more possibility for potential adoption would need us. This was the right call for us. A few weeks later, we received an email followed by a phone call from our worker. She said there was a 1-week-old baby in the hospital who was probably going to need placement. 'The thing is,' she said, 'There is a family member trying to get approved to take placement of him, but as of right now we need a family willing to take him when he is able to be released from the hospital.' I quickly called Kyle and we discussed the idea of having this newborn, and him possibly leaving quickly to go to a family member. We decided we had to say yes. We thought, if he leaves us to go with family, at least we got a little practice in. Later that day, I received another email from my worker telling me the baby's name was William.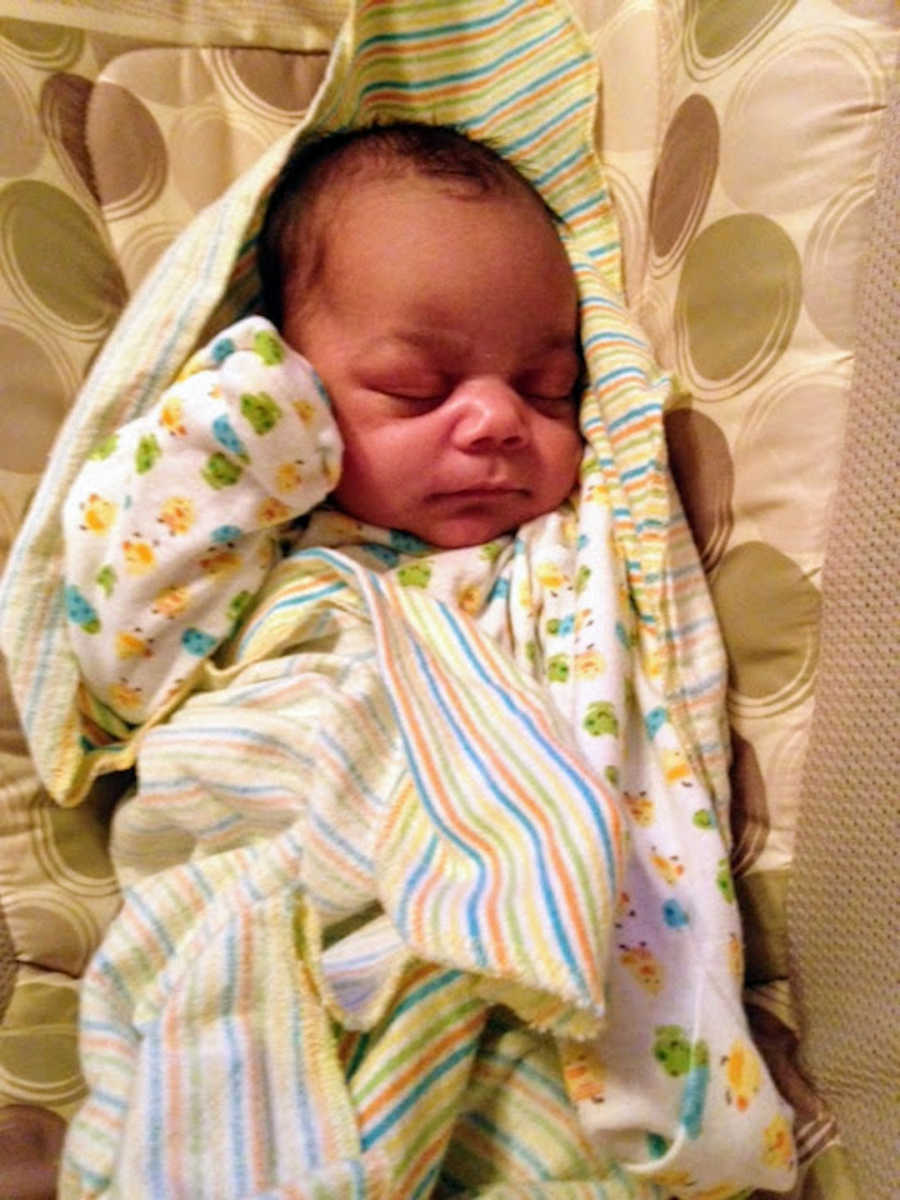 She said she thought we would want to know so we could be praying for him. To this day, I have no idea why this was the case, but when I saw his name, I instantly felt he was the baby we had been waiting for all these years. We waited another long 2 weeks before William was able to leave the hospital. The time took forever in my mind, and as someone who admittedly struggles with patience, it was a little like torture. But the day finally came, and on December 12, 2014, he was brought here by a social worker who dropped him off and went on her way. It was surreal. From the first moment we lifted the blanket over his head and saw his little face, we were in complete and total love. It's a strange but true fact when a baby is meant for you, you just know it. How in the world was I going to guard my heart and deal with the potential outcome of this situation not going the way we hoped? I didn't know, and it didn't matter. I was all in.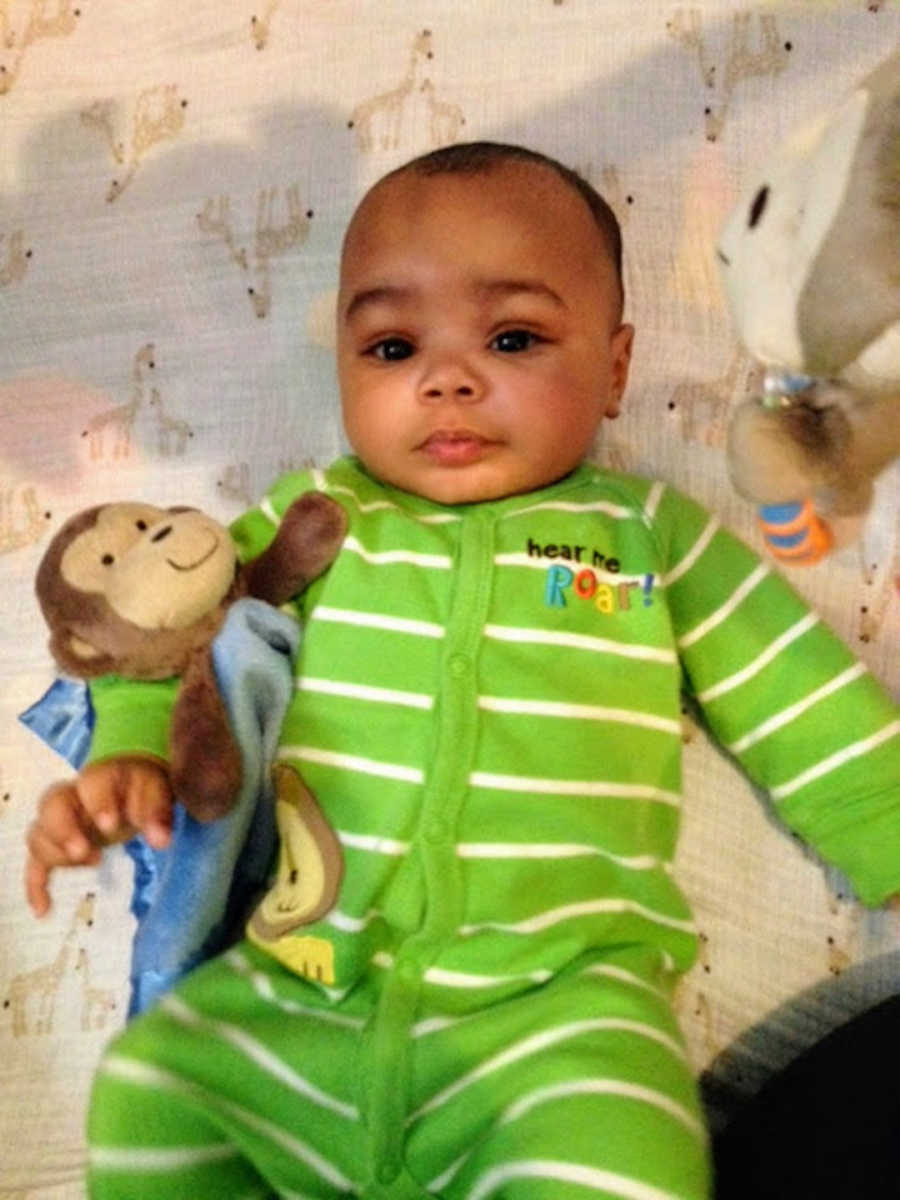 In January, we had the first of many court dates that would become a regular part of our lives for many months to come. The first date we were told by a county social worker, not ours, the birth family (a brother on the mom's side) was approved to have William and we needed to make arrangements to get him moved to them. Since I had a doctor's appointment scheduled for him that was a follow-up, we agreed the move would not take place for a week. I remember driving home from the court building and just sobbing. Kyle was at home with William and I had gone alone to the court hearing. I couldn't believe this was happening and my heart was aching beyond comprehension.
Over the next week, we tried to prepare our hearts. We prayed and asked God to help us get through this. I wrote a letter to the family I still have today, telling them how much we loved this baby boy and how our whole family loved him and was blessed to have had him in our lives and home.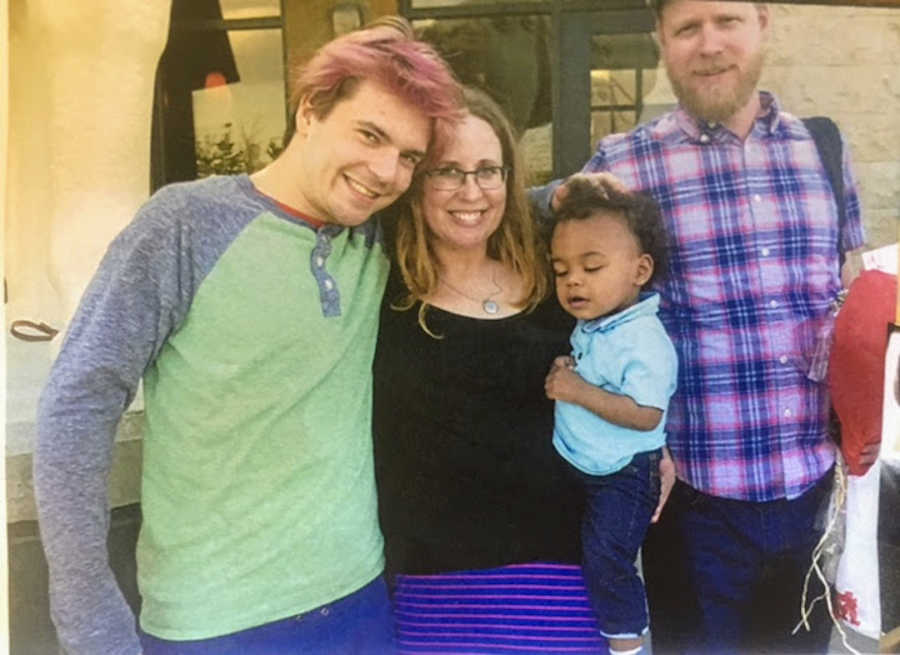 I said I would be praying for them and him always, and I put it in the bag of things we had packed up to send with him. Then a miracle happened. A day before we were scheduled to drop him off, I received a call from my worker. 'There was a mistake. The family member has not actually been approved yet, and we don't know if they will be. So, we need you to keep William, but we don't know for how long.' Relief. Fear. Unknown. Those are just the tip of the iceberg we felt for the next year. In 2016, we reached a pivotal point in our foster-to-adopt journey, and the parental rights were terminated for both sides. It is a sad thing that happens in this process, but many times a necessary one. Once this step was complete, we were able to move forward with the adoption process.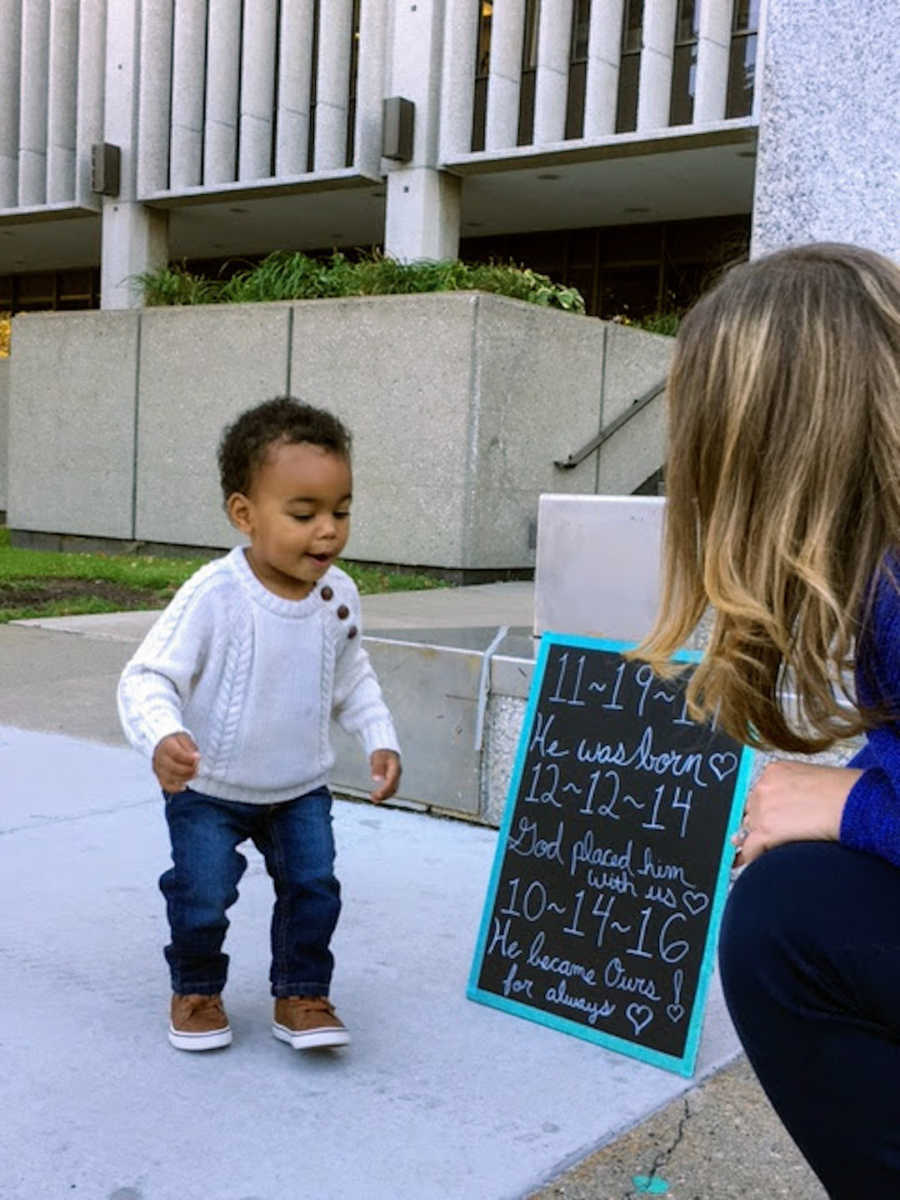 October 14, 2016, is our 'Family Day,' and the day the court finally made official what we had felt in our hearts for nearly 2 years. Everything we had gone through, not just the fostering to get to adoption part, but all those years of heartache and loss and pain from infertility to miscarriage and the feeling of not being worthy of a baby, all of it was finally over. God said, 'This is always the child I had for you,' and I knew it was true. From the moment we knew about William, we felt a connection that couldn't be explained. Adoption is not without many bumps in the road, and I get not every person feels they could, or would love a child they didn't give birth to the same—but I can tell you for me, there is no difference between the love and connection I have for the child I share DNA with and the one I don't. I love my two sons with all I am and all I have, and I would not change anything it took to get to this point.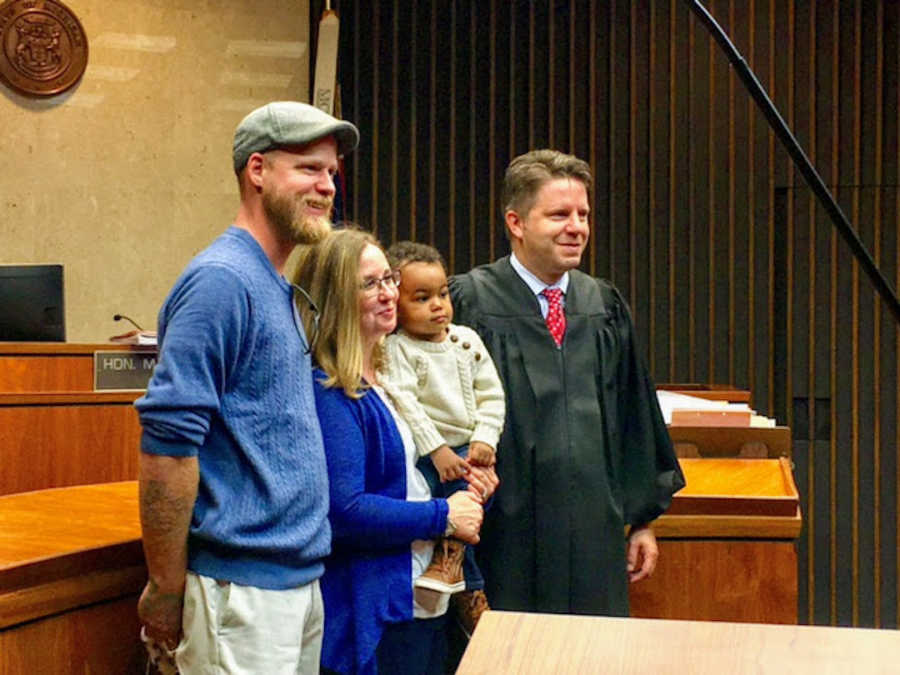 That might seem strange. But believe it or not, all I experienced and all we went through, it cultivated a real and lasting gratitude which cannot be explained, but is so very strong. Our journey makes me proud and humbled and gives me hope and strength for the rest of my life and what's ahead. My family was made complete through adoption. I am a boy mom of two sons who are 20 years apart, and I wouldn't change it for the world. After 16 years of marriage and all kinds of ups, downs, and battles to fight, we fully know the goodness of God, the grace He gives.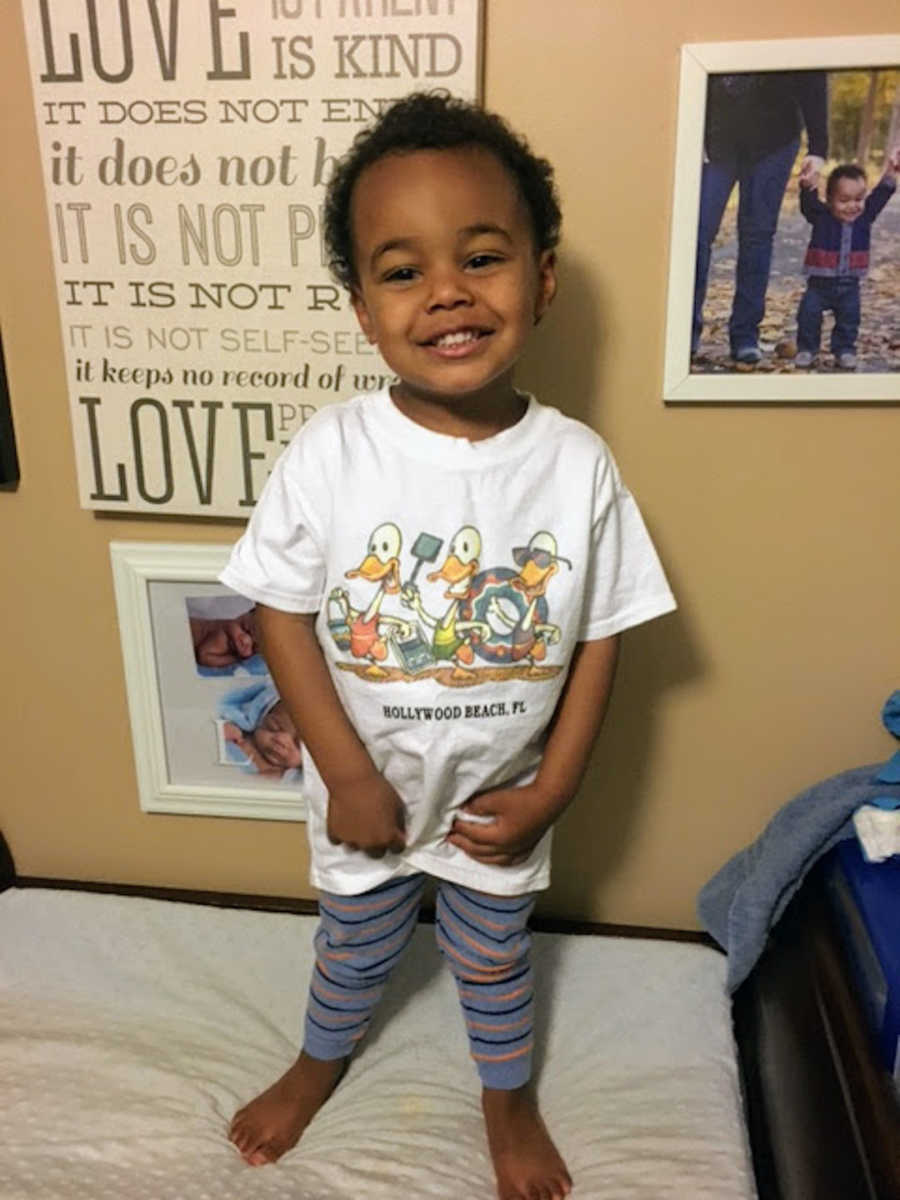 Even when it seems like He's not listening or He doesn't care, He's there telling us to hold on—His plans are better than anything we could dream for ourselves. William was the most perfect baby, and we have more than loved every year he grows more and more into the person he is becoming. To say I'm thankful just doesn't seem to scratch the surface. So what's the moral of my story? Never give up—and always believe in miracles."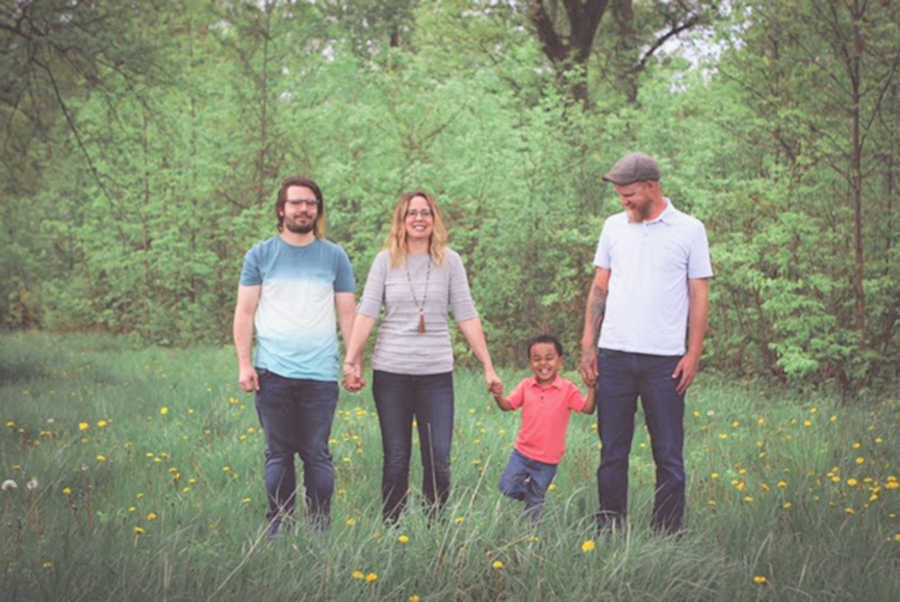 This story was submitted to Love What Matters by Jen Stogiera of St. Clair Shores, Michigan. You can follow their journey on Instagram and their website. Submit your own story here, and be sure to subscribe to our free email newsletter for our best stories, and YouTube for our best videos.
Read more stories like this:
'Would you be willing to take in a 7-year-old boy during quarantine?' I knew it was a risk, but I also knew all he needed was love.': Single adoptive, foster dad says 'my house is not a blessing unless it's shared'
'My mom is sick and can't look after me.' When someone asks, 'What does adoption mean?' he says, 'It means I stay with my mama and dad forever.': Couple foster 15 kids, adopt, 'No child should go without love'
'Where's their mom?' She assumed I was kidnapping my son. She didn't believe me when I said, 'I'm Dad.' The suffering of kids in foster care knows no color.': Single foster, adoptive dad says 'matching hearts make a family'
'We don't have a dad here.' I scrambled how to respond. I was by myself, thrown head first into parenting.': Single mom fosters 18 children, adopts son, 'Our heartbreak is worth it'
Are you or someone you know looking to foster or adopt? Please SHARE on Facebook to make them aware there is a community of support available.