"The first time I experienced being on the receiving end of the phrase, 'It takes a village' was during my first pregnancy. My husband was out of town and I started to miscarry.
The doctor scheduled an ultrasound for the next morning to confirm what was happening. I had no close friends that lived nearby. The only friend I had locally I had met only months prior. She's a mom of two. Before even really thinking about it, or hesitating at all, I called her. Sobbing. Explaining what was happening, and what was feared it could be.
Her response?
'I'm driving you there. Do you prefer me beside you or in the waiting room? What can I bring over to you tonight in the meantime?'
She didn't really even think or hesitate at all either. Her care and love were instinctual.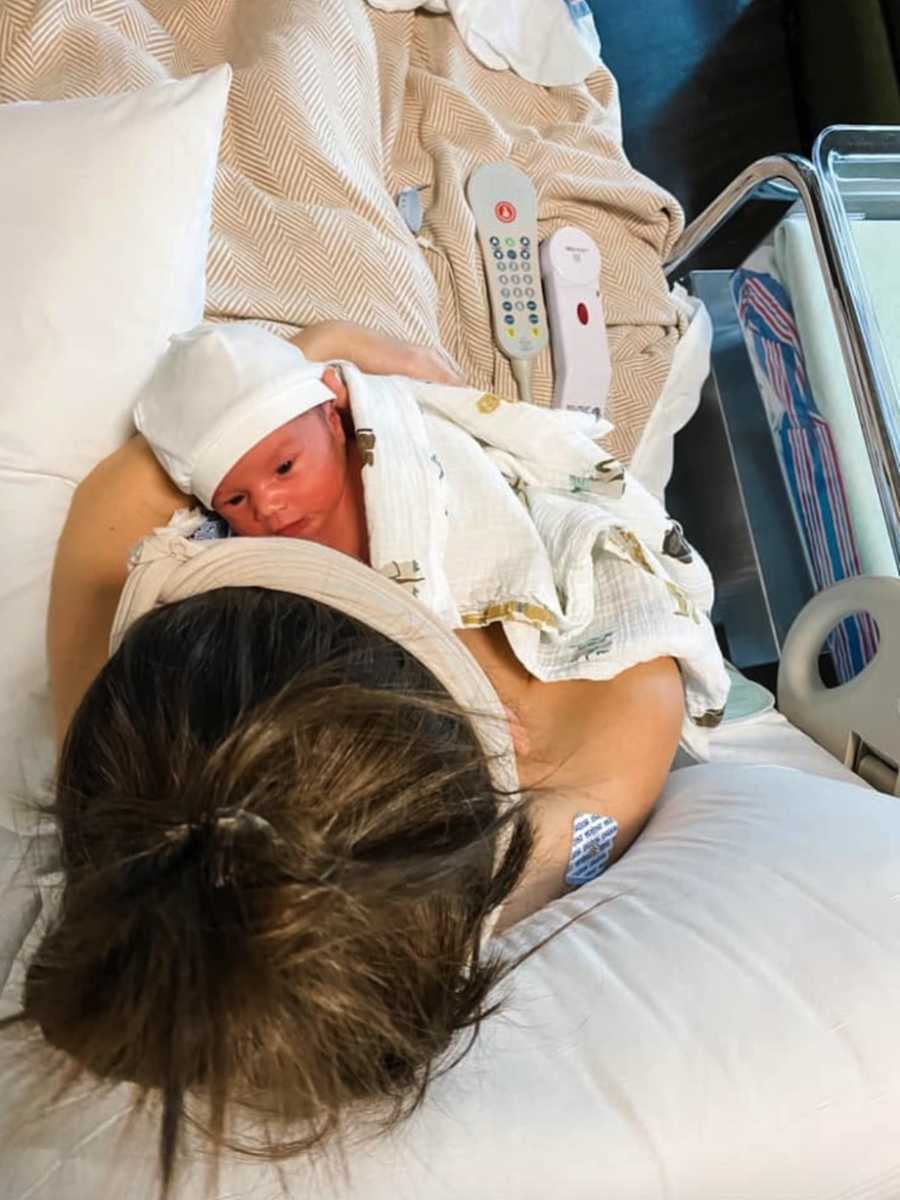 This same friend that held my hand through that nightmare often comes by for coffee. And every time she does? Without hesitating or thinking, she washes bottles. Folds a blanket. Holds James so I can use the bathroom. Instinctually.
The more I learn about being a mom, the more I feel the phrase, 'It takes a village,' is really more about raising and supporting the parents than it is about raising and supporting the babies.
It's why grandparents insist mom and dad go on a date while they babysit.
It's why airport breastfeeding rooms become covered with post-it notes of encouragement.
It's why meal trains began.
It's why loved ones ask how mom and dad are before asking to see more baby pictures.
It's why friends ask how mom is really feeling during pregnancy.
It's why diaper funds began.
It's why hands are held during both the unthinkable and the miraculous.
It takes a village to raise and support a mom and dad as they raise and support their little miracles. And the more I see this, the more emotional I get at the gratitude of it all. And the more I pray to always remember to shower these same gifts to fellow parents, too.
These were taken in the Pittsburgh Airport in the breastfeeding room. The entire wall was covered with post-its packed with encouragement. Nearly dissolved into a puddle for the rest of forever when I saw them."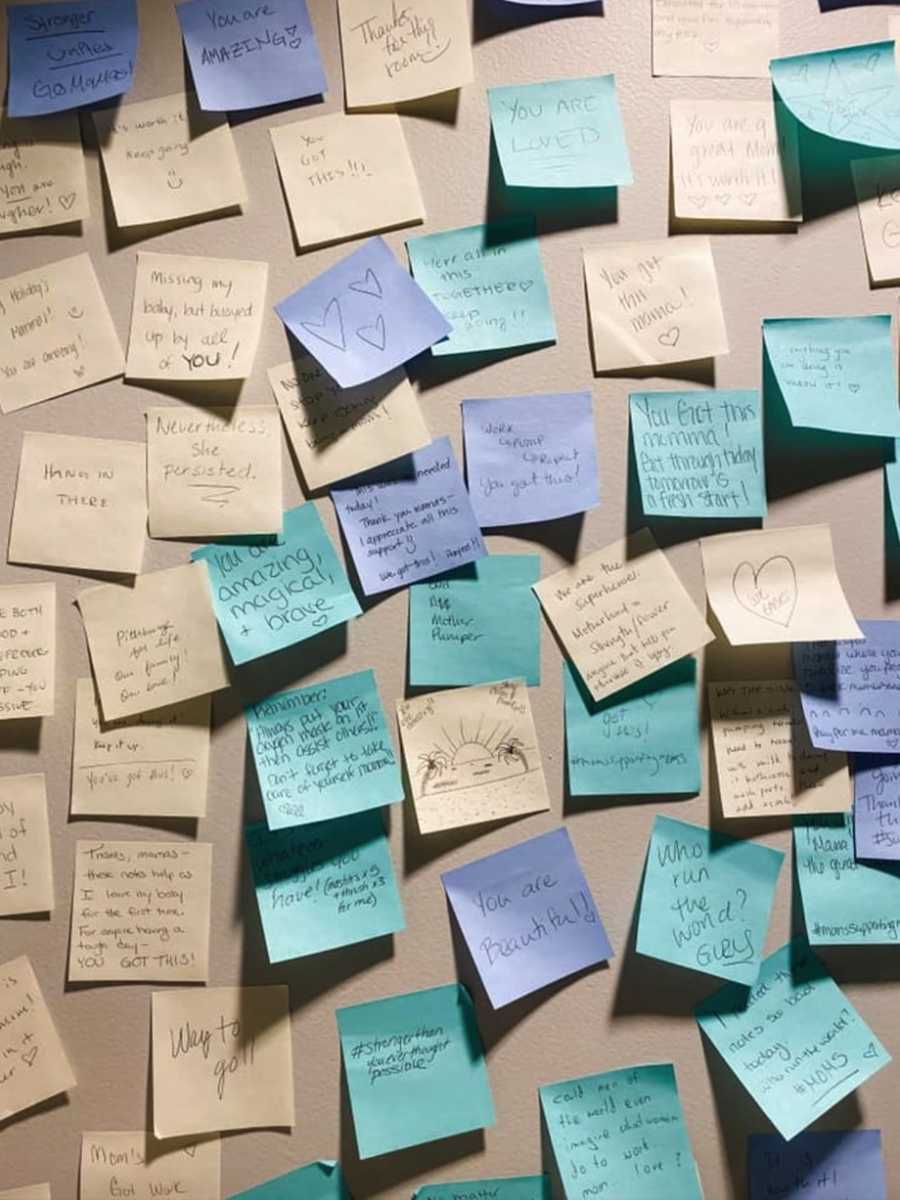 This story was submitted to Love What Matters by Kelsey Pfleiderer. Follow their journey on Instagram, Facebook, and their blog. Do you have a similar experience? We'd like to hear your journey. Submit your own story here. Be sure to subscribe to our free email newsletter for our best stories, and YouTube for our best videos.
Read more from Kelsey here:
'I packed away my son's newborn clothes last week. Tiny onesie by tiny onesie, my heart ACHED with thankfulness.': Mom of rainbow baby will 'never be sad' when watching son grow

'My grandma showed up in the OR during my c-section. She had a few choice words for the doctors.': Grandmother teaches pregnant woman important lesson about kindness in dream
'I cancelled our baby shower. Suitcases out, cookies, decor and appetizers ordered.': Mom to be cancels baby shower due to coronavirus 'staying home is the most loving thing we can do at this time'
'You won't 'get over it.' And you shouldn't. My grandma still gets choked up about her angel baby.': Woman suffers twin miscarriage, 'I talk to our babies every day'
Please SHARE this story on Facebook to encourage others to cherish every moment and love what matters most.