"'Who's that in the picture?'
A question that knocks the wind right out of me every single time. I can't ever prepare myself enough for the times one of my son's will find her picture and ask who she is.
It's someone they should know, someone they should be able to point out in any picture or notice in any crowded room.
It's someone whose voice they should recognize over the phone or laugh they should have stored in their memory.
It's someone whose hugs should be talked about and whose 'I love you' should be remembered forever.
It's Nana.
But Nana lives in Heaven.
She won't be found in any pictures with them, she won't be in any videos or Facetime calls, she won't be in the background at any special event cheering them on or front and center at all the birthday parties and graduations, even though she should be and would be if it was up to her.
It's Nana after all.
But Nana lives in Heaven.
Even though it's someone whose pictures are scattered all over the house and stories are told about her all the time, it's just not the same for them as having her here.
They'll never know what it's like to call her on the phone or spend the night at her house.
Because their Nana lives in Heaven.
So they will probably always ask, 'Who's that in the picture?' when they find her there, and once I catch my breath, I will tell them the same story I tell them every time.
'That's your Nana, she lives in Heaven where some of the best grandma's live.
You won't see her in any new pictures with you or at any birthday parties or events, but just because you can't see her doesn't mean she's not there. Because Nana loves you so much and she's always wherever you are.
You'll just have to look a little harder to find her like I do, but I promise she's always there."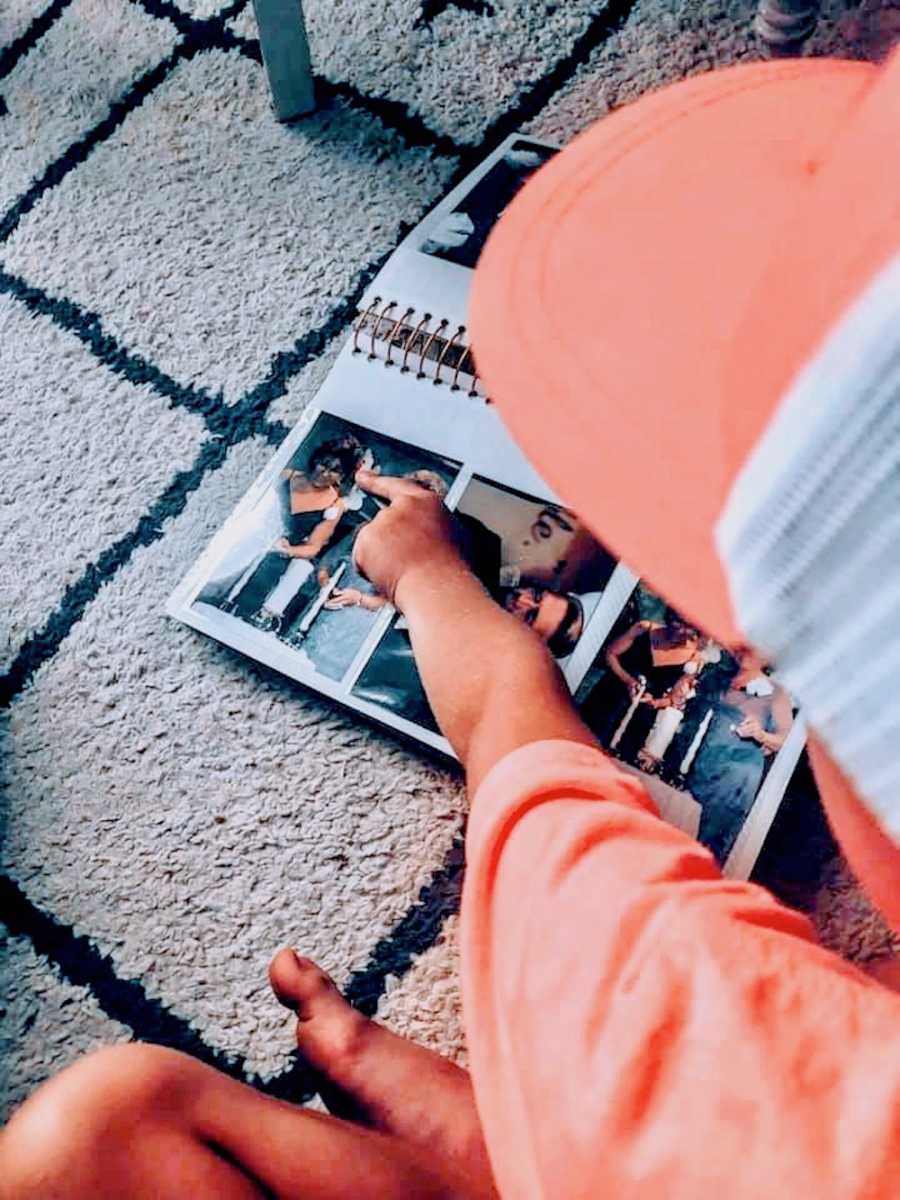 This story was written by Nikki Pennington of Grief To Hope with Nikki Pennington. The article originally appeared here. Follow her on Instagram here and Twitter here.  Submit your story here, and subscribe to our best love stories here.
Read more from Nikki here:
'For our 1-year anniversary, my husband took me to McDonald's and bought me the dollar menu. It's all we could afford.': Wife insists 'being treated like a queen' looks different 'than what the world told you it should'
'On our wedding day, my mom gave my husband a note. A note that was just for the two of them.'
'As a motherless daughter, my day looks a lot different from yours'
Do you know someone who could benefit from this story? Please SHARE on Facebook or Twitter.