"Two years ago, on August 15th, 2018, my life as I knew it was completely destroyed when my middle son, Andy, was killed when we were rear-ended in a car accident. Prior to that day, I feel like I had been very content with my life. Certainly, I had battled through more struggles than the majority of people with both of my parents battling cancer while I was in my teens eventually resulting in the death of my mother when in college, but at that time, I was happy. I loved my job working three days a week as a general pediatrician in a busy practice. Although I loved my job, my home life was my real joy. I adored my husband, Eric, whom I met when we were in medical school together, as well as our three amazing children, Kathryn (16), Andy (14), Peter (12), and our foster son Valeriano (20).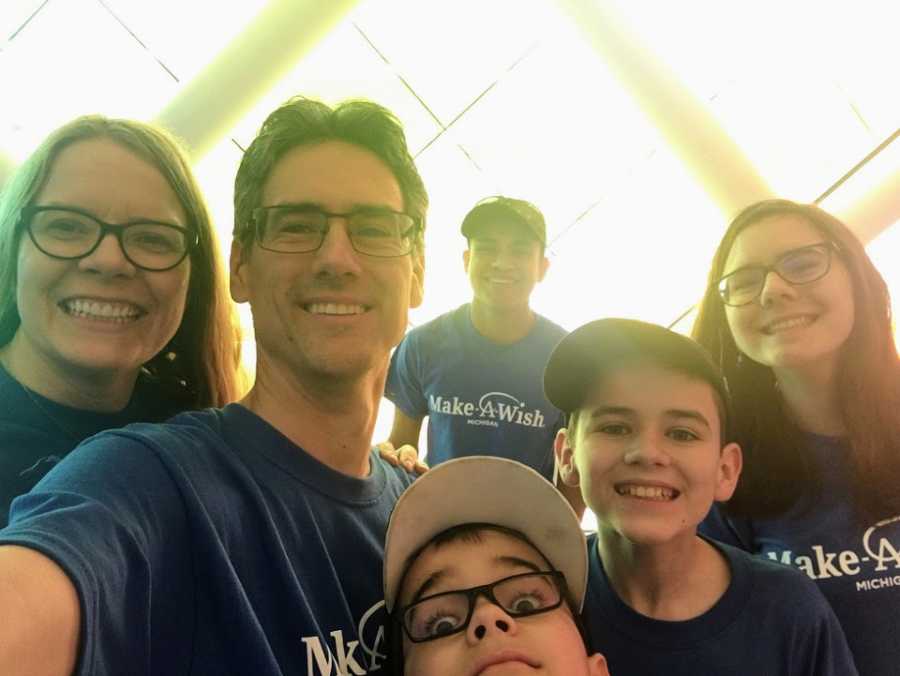 Of all of my children, Andy was always the one who had worried me most. He was a sensitive and emotional kid from a very young age. He was terrified to even watch any movie. He would just get so wrapped up in the story and the villain, it would become too real for him. During kindergarten, if the weather was bad and the class would have to stay in for recess, his teacher would let Andy sit in a tent and look at a book while the rest of the class watched a movie. Parenting Andy could be so challenging with this anxiety. His highs were really high, but his lows were quite low and he always struggled with self-esteem.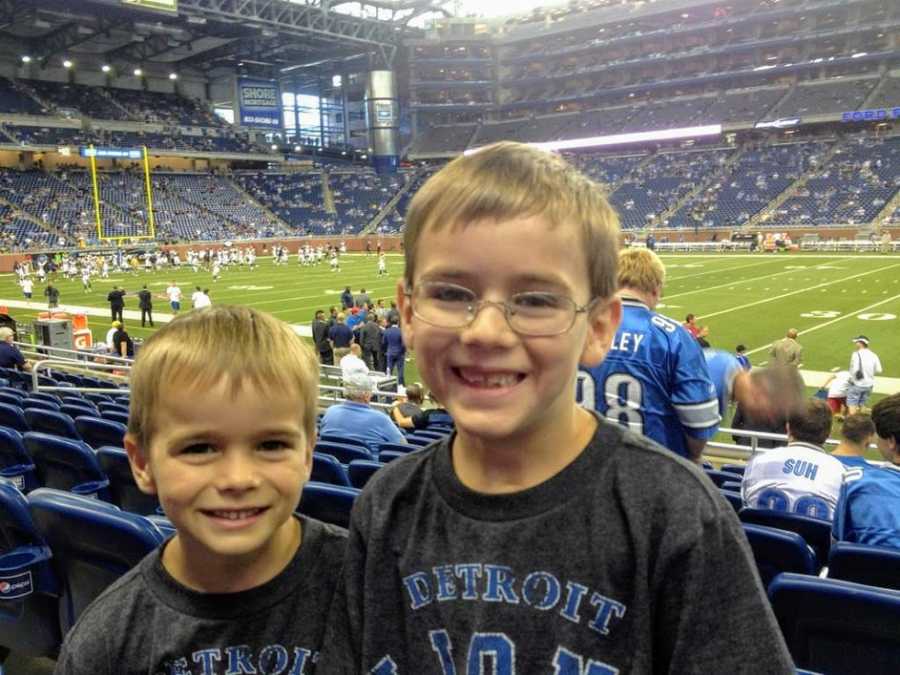 Andy was also very tiny, always the shortest in his class, which did not help his confidence. Being so small, it was difficult for him to compete with other kids his age in sports. For Andy, though, being part of the team was so much more important than personally doing well. He was happy to just make the team and support his teammates from the sideline. He was everyone's greatest cheerleader, and his teammates and coaches loved him for it.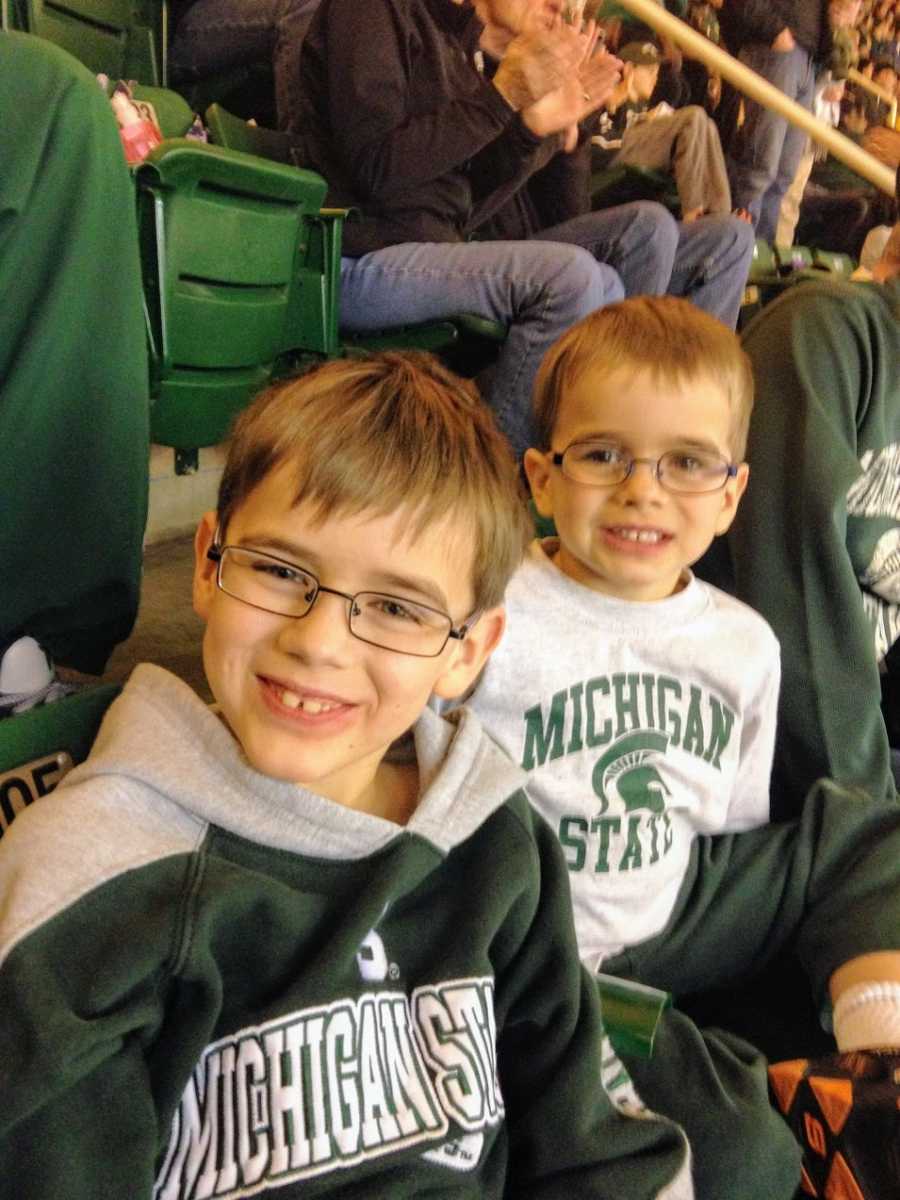 The one area where Andy could really shine, however, was with his beautiful voice. At the end of 4th grade, Andy was given a scholarship to attend a summer camp for the Grand Rapids Choir of Men and Boys. Before attending camp, we were invited to a concert to watch the men and boys sing. I remember sitting there, watching those boys sing beautiful choral music in the English tradition, and being in awe. I thought during that concert Andy would likely tell me after the concert he was not interested. By that time, Andy also carried the diagnosis of ADHD, and I thought there was no way my sports-loving, squirmy 10-year-old would love this experience.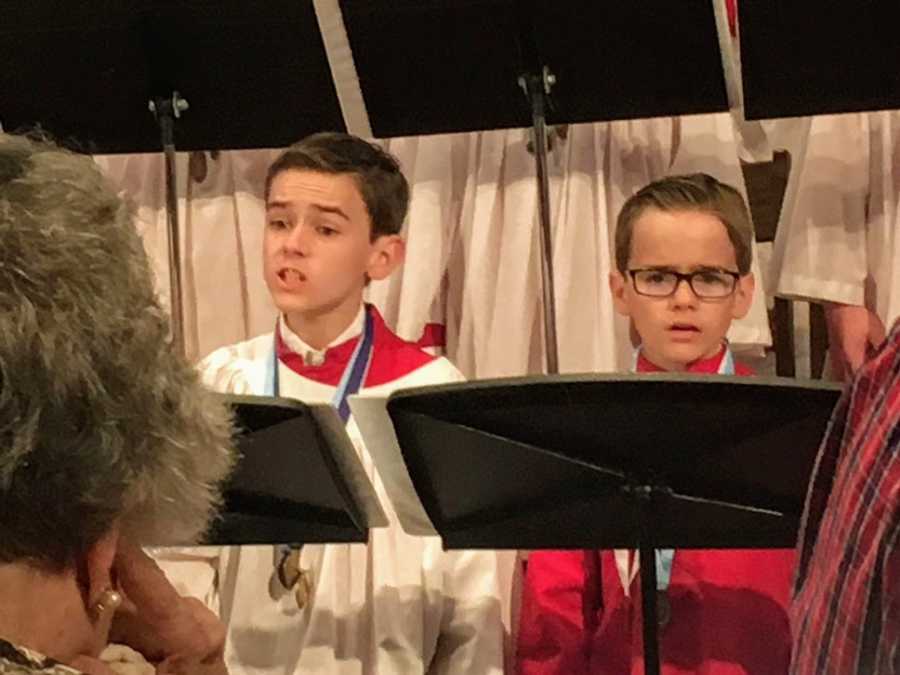 I could not have been more wrong. Andy eagerly joined the choir and quickly made friends, becoming a leader. His delayed puberty, while holding him back in sports, allowed him to continue in the choir after others were forced to stop as their voices changed. The year before his death, he became a head chorister, and despite starting high school, his plan had been to continue to lead the choir in his fifth year alongside his younger brother. Watching and hearing him sing was a joy, not only to me but to others as well. Strangers would come up to me after the concerts, telling me Andy's face was the one they would watch during the concerts as he was so expressive. He truly felt the music whenever he sang.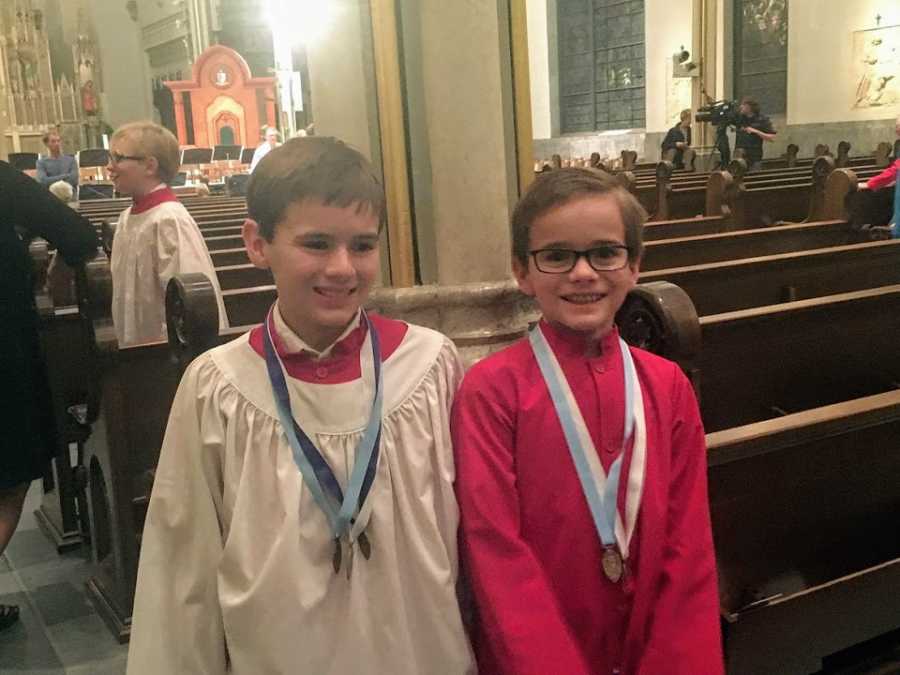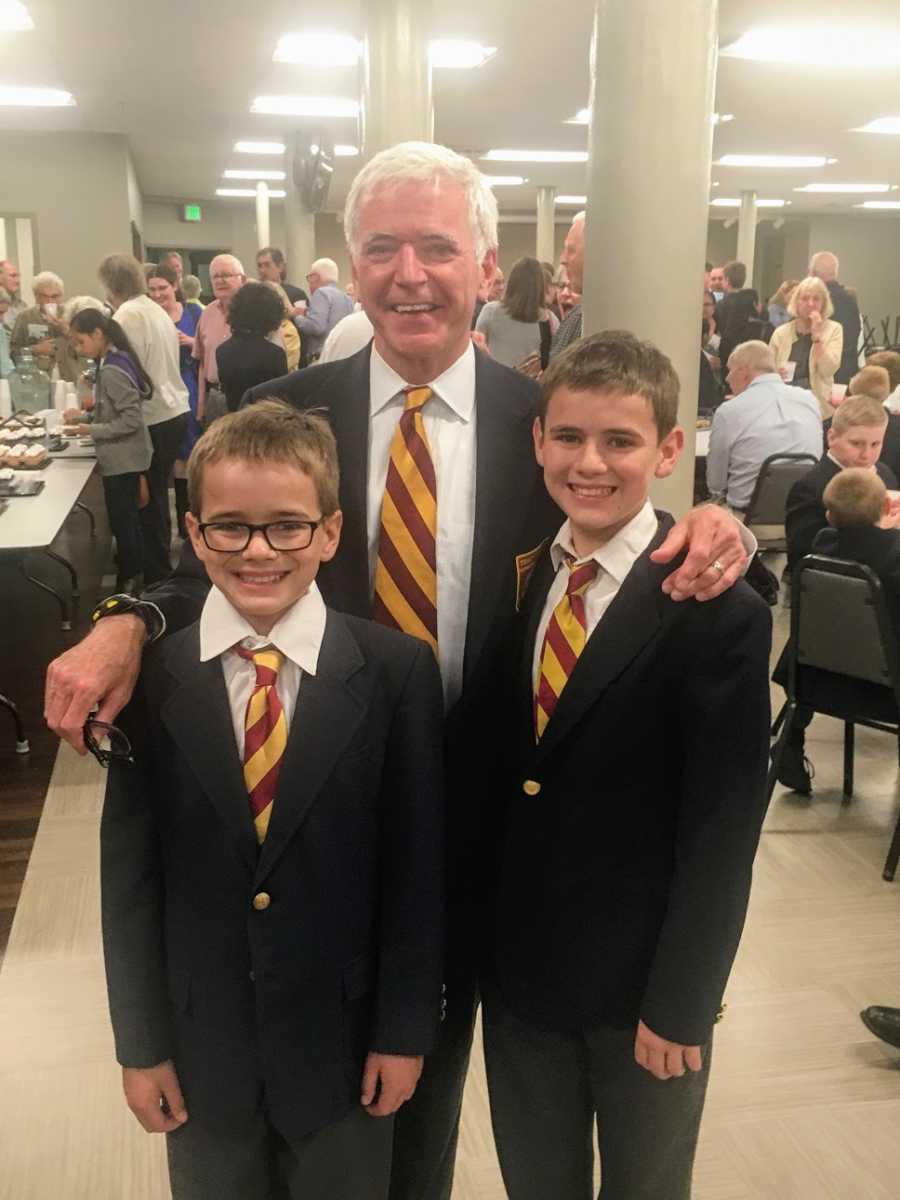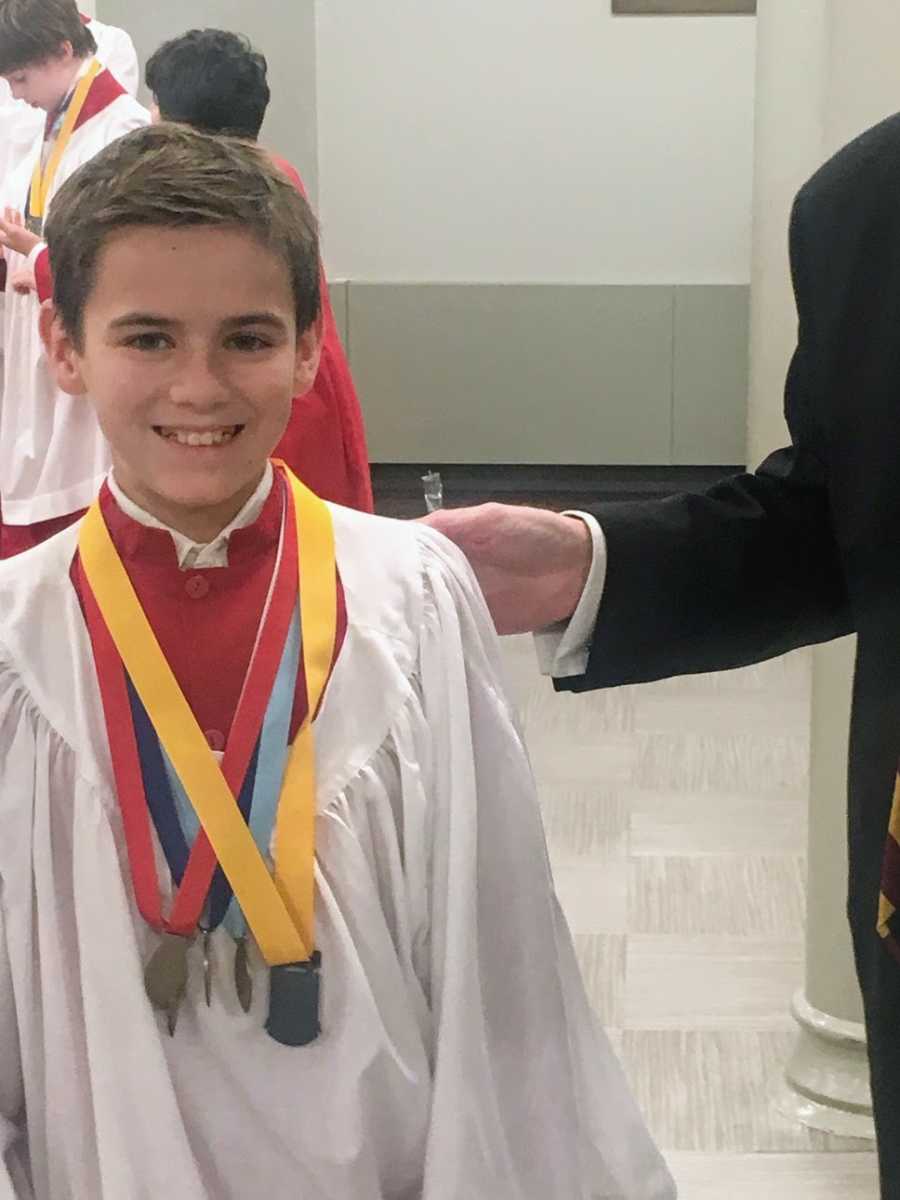 The weeks prior to August 15th had really been extra special for our family. We spent time up at our cottage on Elk Lake, boating, swimming, and just enjoying each other. Eleven days before Andy's death, our family was huddled together in the boat watching fireworks for the annual Harbor Days. I had an overwhelming feeling to appreciate that exact moment in time. I knew the kids were growing up and soon would be leaving the house. I wanted to cherish that exact feeling and remember it forever.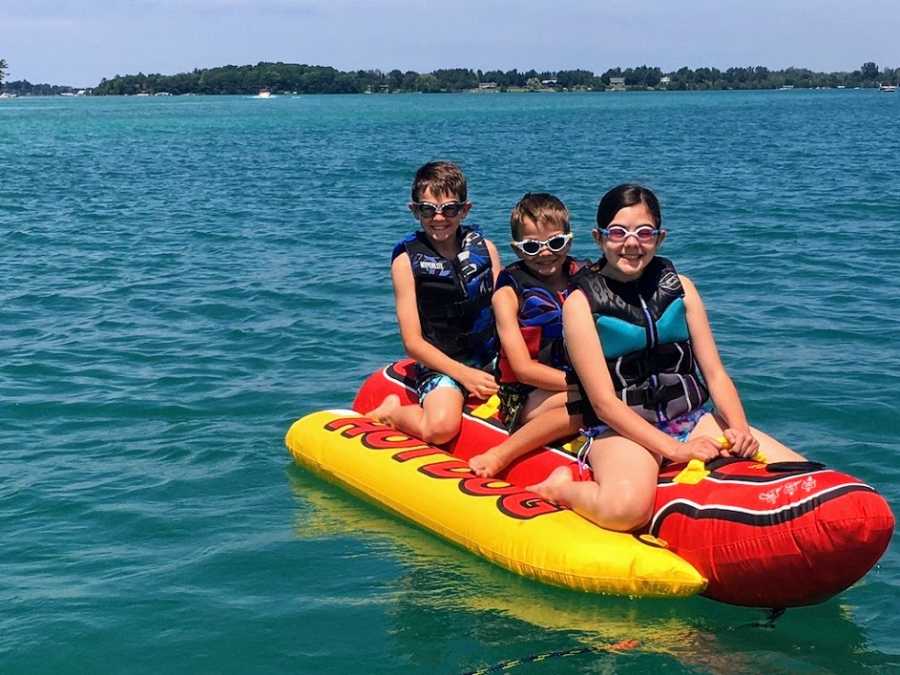 Andy practiced all summer with the soccer team for the West Michigan Aviation Academy, where he would be attending high school. He was so nervous to go to those practices at first with the older kids. He had just hit 80 pounds and was still well under 5 feet tall. Despite his size, however, he was welcomed with open arms. Soccer tryouts occurred during the first week of orientation and amazingly, he made the JV team. Practices that week before his death were the best of his life. He was making goals with his left foot, something he had never done in his life. He was named starting left striker, after never starting a game. I remember fearing that at some point, the coach would realize he was actually playing far above his skill level, and I would have to deal with Andy's tears as he would again be placed on the bench.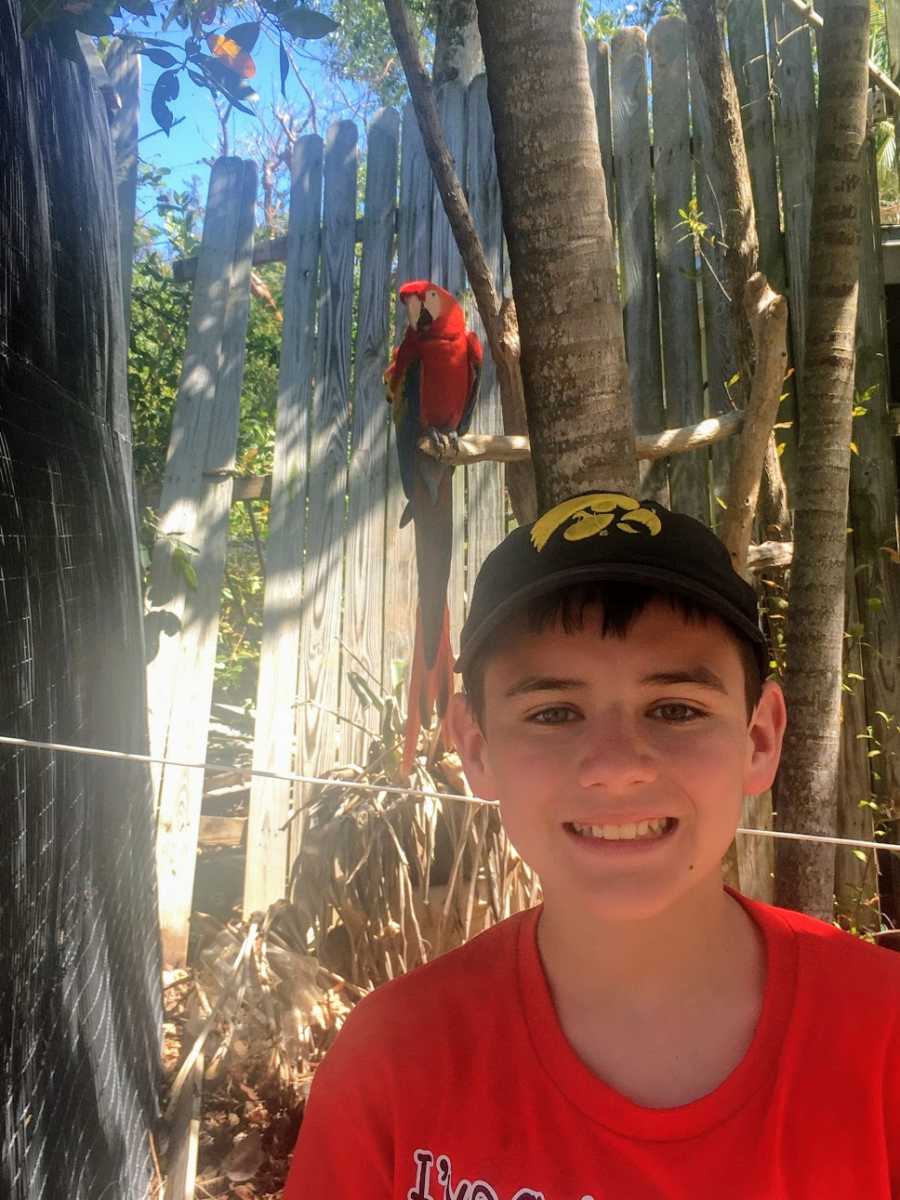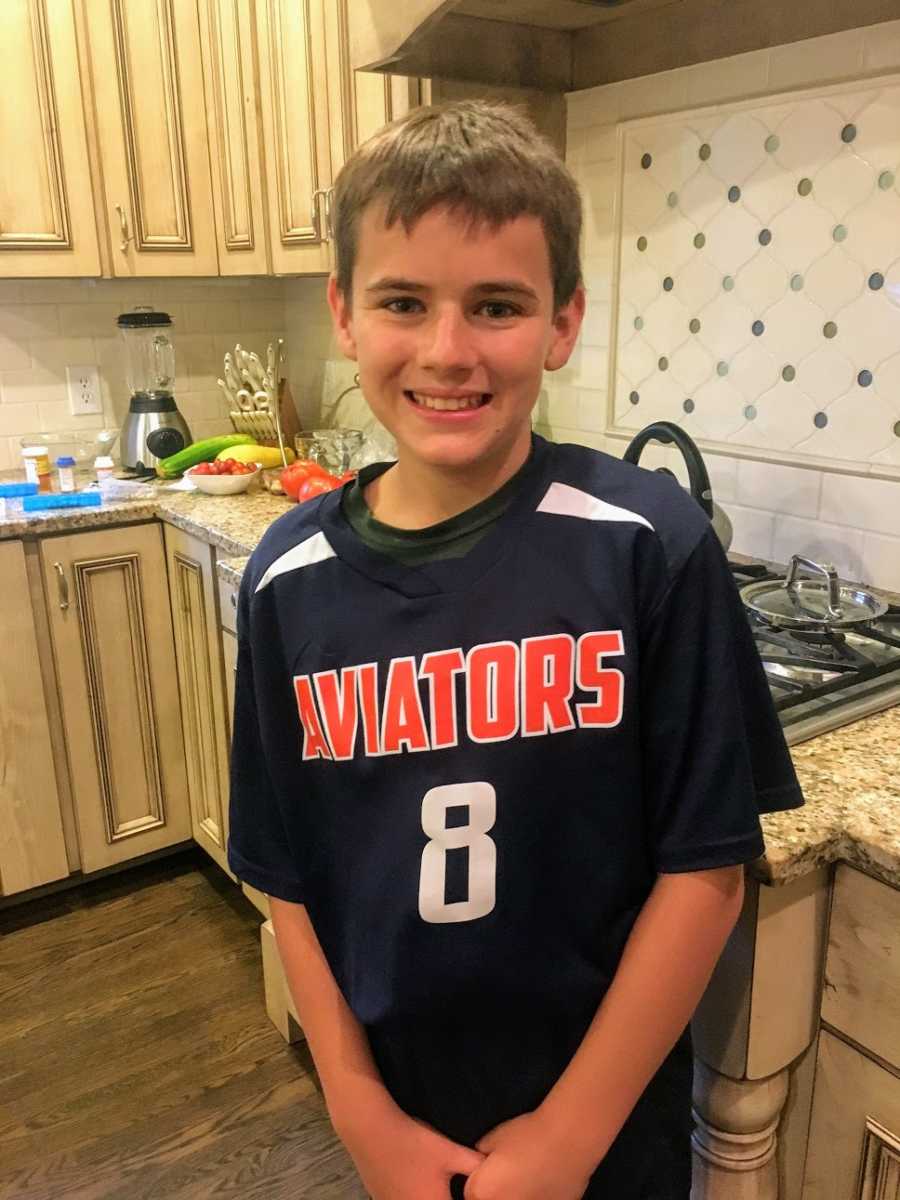 Those tears never came for Andy, however, because his first scheduled game was two days after his accident. That day of August 15th had been another happy one for Andy. He was in the middle of freshman orientation, and the school went to pack meals for the homeless. I was to come to get him over my lunch break, and he called me saying they had gotten back a few minutes early. I told him I would be there soon. He called back after just a couple of minutes, and I was a little annoyed thinking he was being impatient with me, but, no, that was not the issue at all. He was just so excited to tell me about his day he couldn't wait!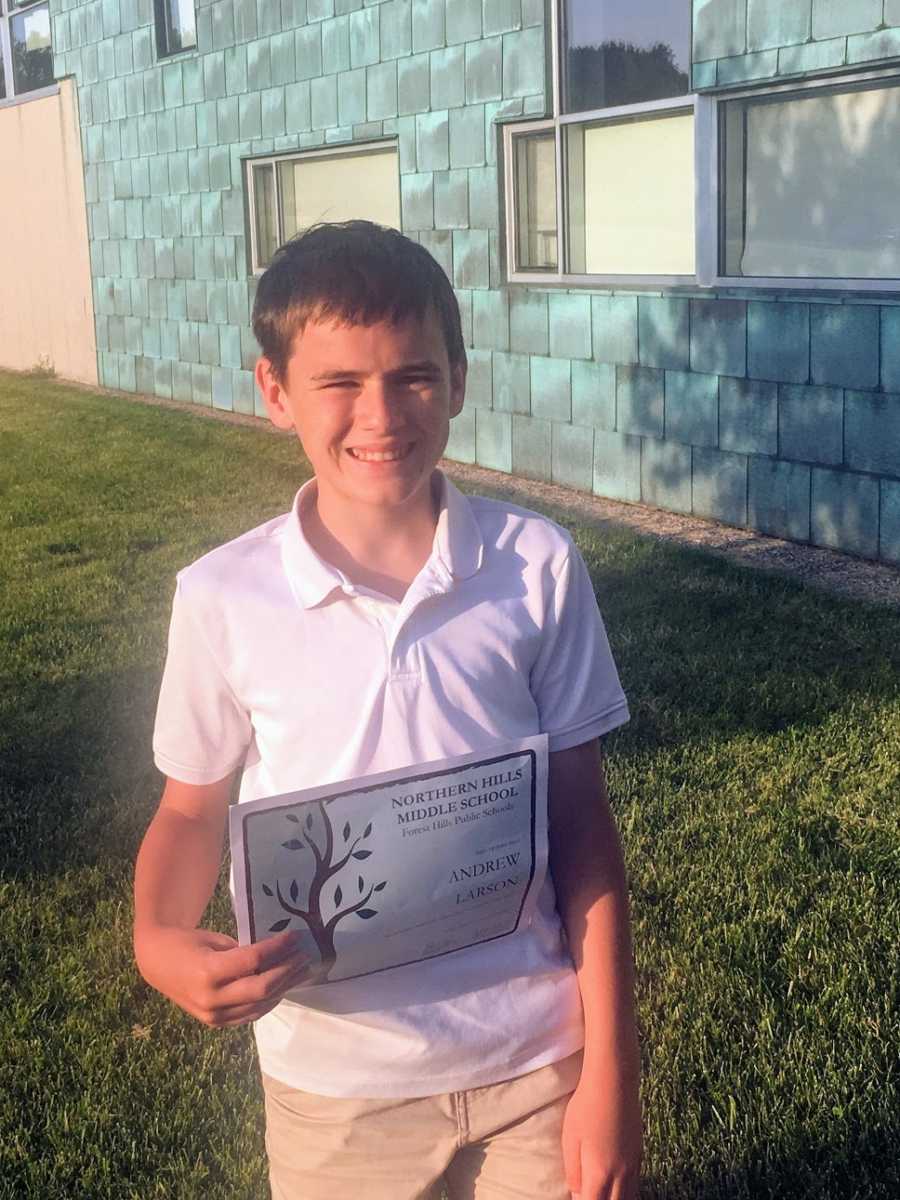 That evening, Eric, Andy, Peter, and I had tickets to a minor league baseball game. My pediatrics office had rented out a deck area, and the boys were both excited to be able to eat unlimited food and watch baseball. As soon as Andy got home from soccer practice, we piled in the van and headed out. There was construction on the freeway as is normal in Michigan summers, but as Eric moved over into the exit lane, I said to him the traffic was actually 'not too bad.' That was the last moment I remember.
The next thing I knew, I was sitting in the long, dry grass on the side of the road. I looked up and saw Eric in front of me with a large cut on his forehead and blood running down his face. I turned and looked over my right shoulder and saw paramedics doing CPR on my son, his small body jumping with each compression. During the 20-30 seconds of time I was unconscious, Eric had pulled Andy from the car and started CPR. As firefighters arrived, Eric kept asking for equipment. As an anesthesiologist, this is what Eric did. At no point in time did he think Andy would die. Eventually, as others arrived, they took over and sent him to be with me. Soon Eric and I were placed in another ambulance and told the words a parent never wants to hear, 'Despite our best efforts, we were unable to save your son.' He died, just like that on the side of the road.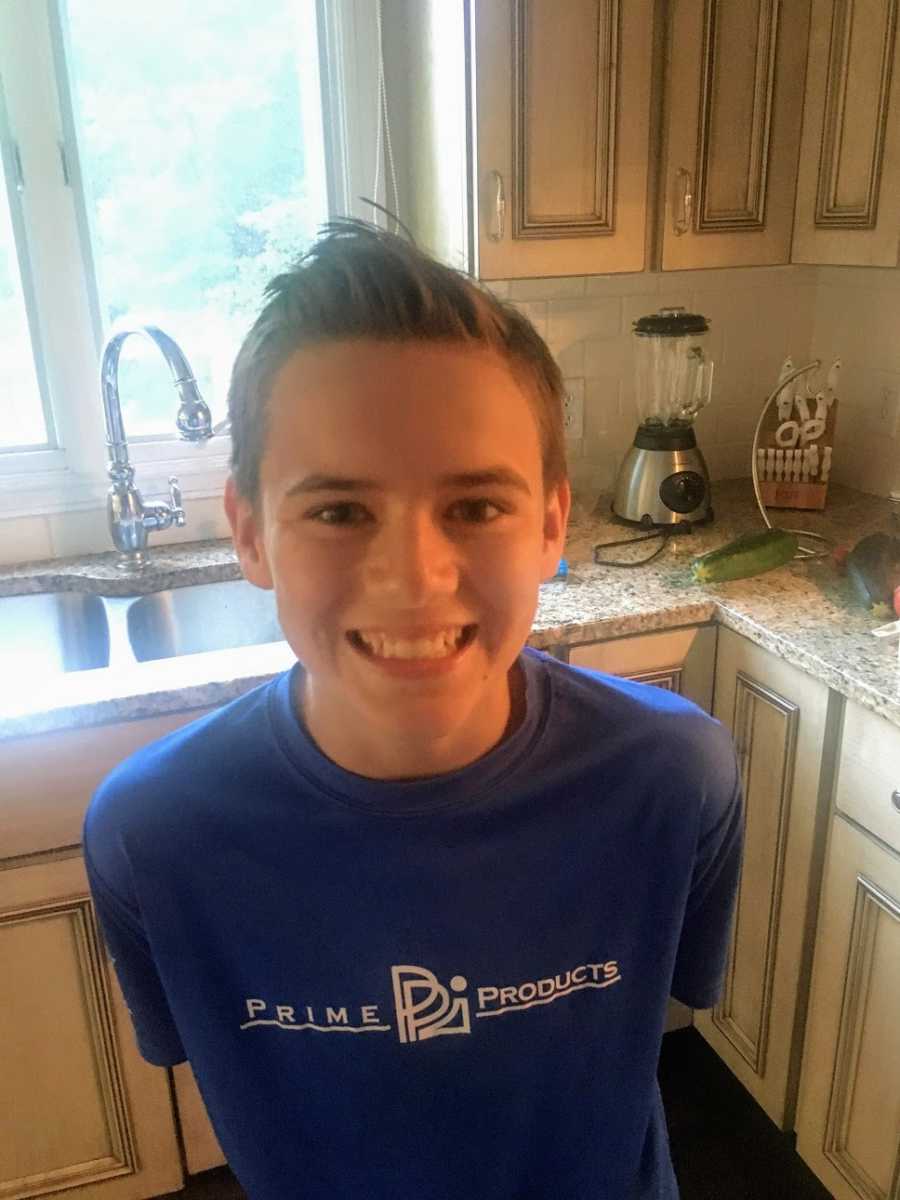 I had no chance to hold him, no chance to say good-bye. In a split second, a distracted driver who was actually on her way to the game with her 14-year-old son slammed into the back of our slowly moving van at highway speed. Andy never stood a chance. It is more of a miracle the rest of us survived. One ambulance took Eric and I to the hospital, a second took Peter, who was well, aside from a mild concussion, and a third took Andy to the morgue for an autopsy. I would not even see his body for 4 days. After the three us were fully evaluated by the trauma teams and put through CT scanners, we were all brought back to the same room where we had to tell Peter his big brother, and best friend, was dead. I will always remember his initial reaction. He got huge tears in his eyes and reached over from his gurney to mine to try to give me comfort.
That night, Peter was kept in the hospital for his concussion, and we all stayed with him. The other two kids had been brought to the hospital, Kathryn by our pastor and Valeriano by a family friend. No one wanted to be alone that night. Eric and I barely slept, leaving the room periodically to cry and to talk. We both remembered and shared the story of 'the picture' from when Andy was about 7 years old, One day, I picked him up from school, and he began to excitedly tell me about the family picture he had drawn in art. I hadn't even unbuckled him from his booster seat when he had unrolled the big sheet of paper to proudly show off his artwork.
On the picture were a big tree, a sun in the corner, and a family of four, clearly parents and two kids. I was quick to ask Andy why there were only four people in the picture when our family (at the time) had five members. He very matter-of-factly told me it was Mommy, Daddy, Katie, and Peter who were in the picture. He wasn't in the picture because he was in heaven. He wasn't going to grow up all of the way. He was so certain and so completely fine with it — I was not. I started frantically praying in my head, begging God not to let that happen. I told Eric and others about the picture because I was so bothered by it, and I think because a part of me knew, even then, it was true.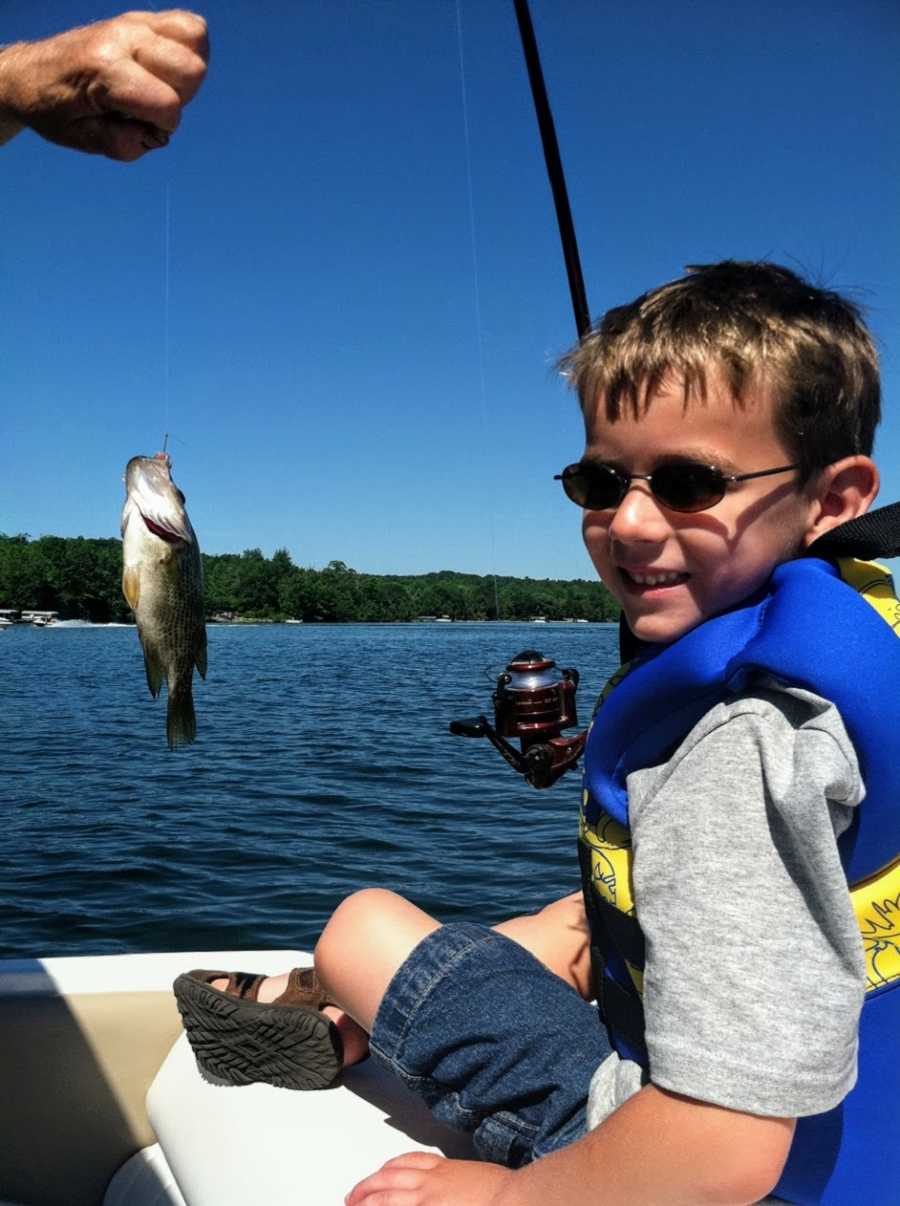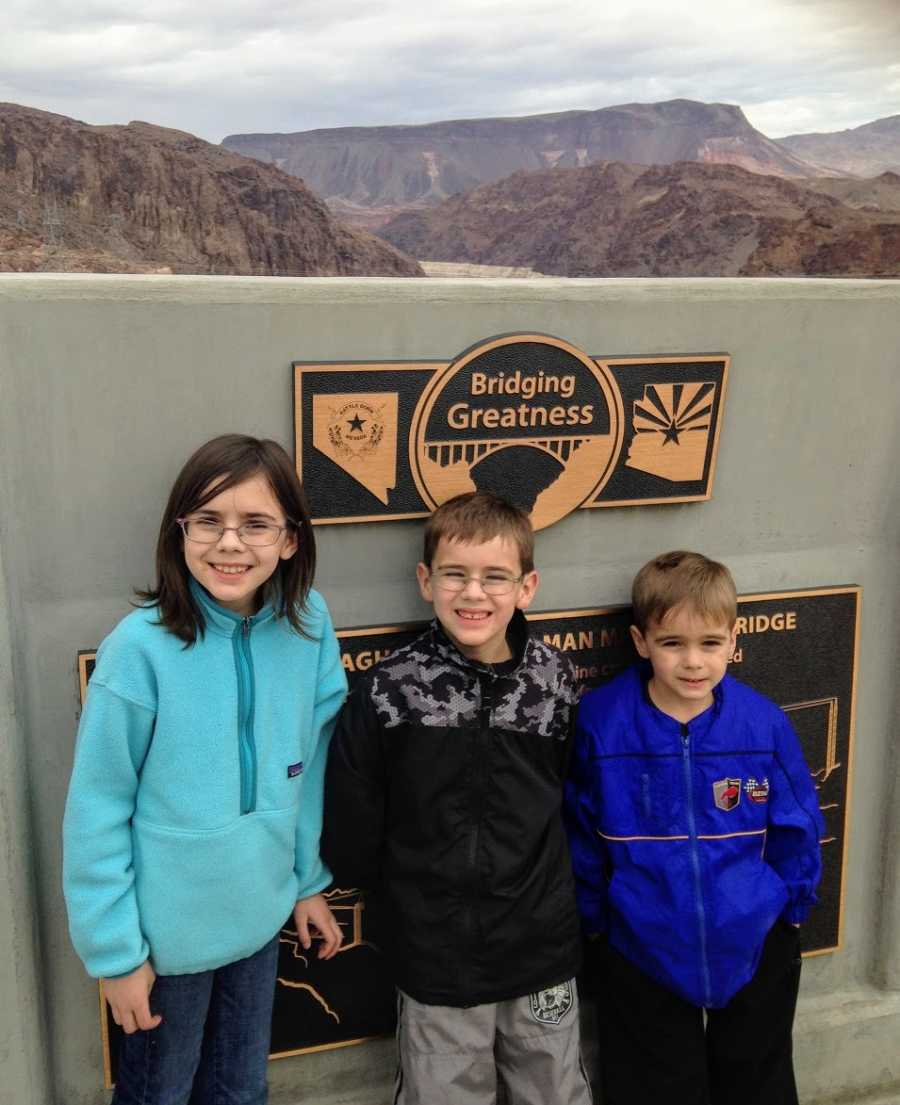 The days after the accident were a blur. The school honored us with flowers and a soccer ball before the first soccer game. His funeral came on the first day of school. His new teammates were all there, in uniform. His choir sang two beautiful songs, Peter singing with them. I was numb. I alternated between crying uncontrollably and sitting silently. I needed help even combing my hair. After a few weeks, I tried to go back to work and see patients again. I cried between every patient. Boys made me cry, brothers made me cry, soccer players made me cry. I couldn't think properly. I couldn't remember the names of medications. I took a leave of absence. I feared I would never be able to work as a pediatrician again. I had not only lost my son; I had lost myself as well.
Over the next weeks and months, we started attending a grief support group for parents. They offered such comfort to me. I actually felt like I could be 'myself' when I was with them. If I cried, they didn't quickly apologize thinking they had said something wrong. If I laughed, they weren't going to think, 'Good. She's over it and better now.' The death of a child is so taboo. No one wants to think of it, let alone talk about it. It is truly the worst pain I could possibly imagine. I thought I knew grief quite well after my mom died when I was 21. I didn't have a clue. With her death, I lost my past and present. With Andy, I lost my future as well. I felt like a part of myself died, like I had a huge hole cut out of me, and nothing could ever replace it.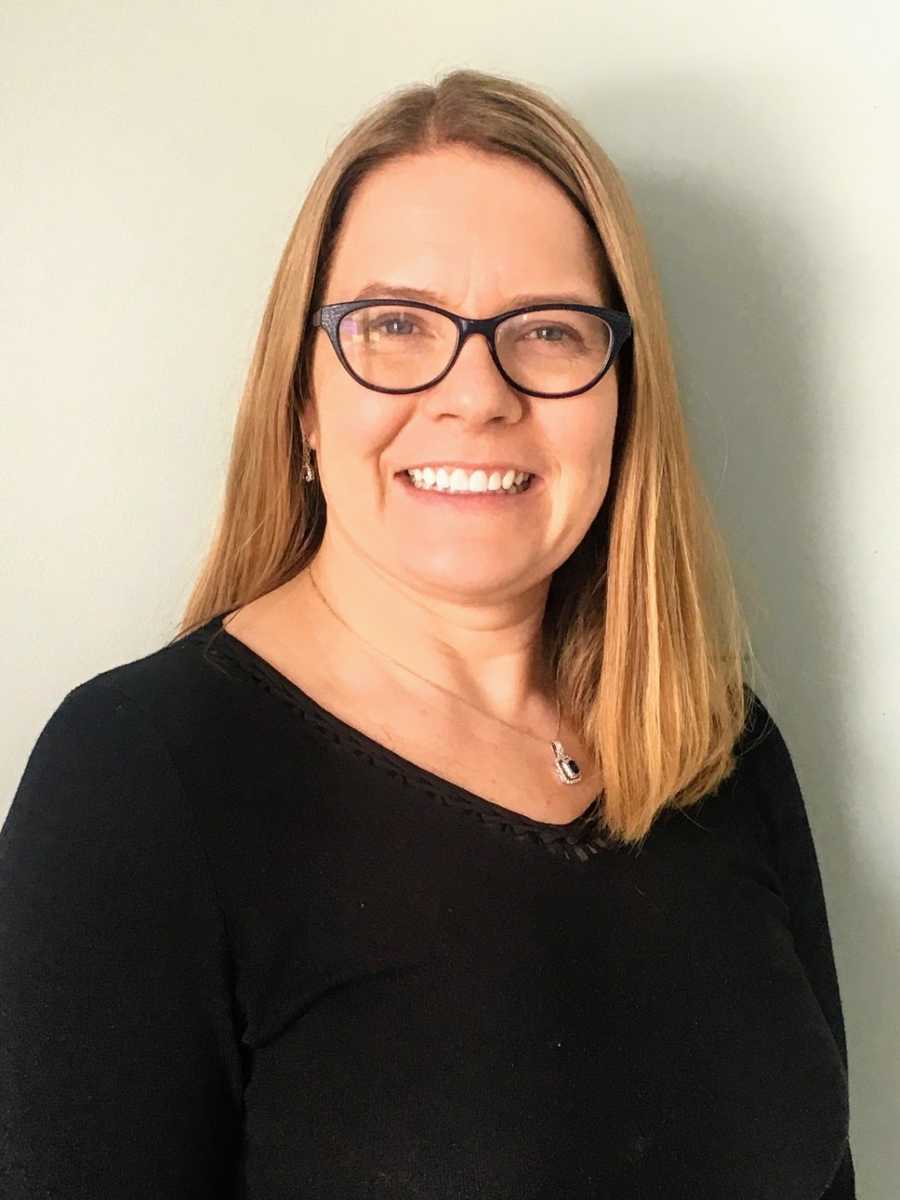 It is so hard to be a grieving parent, but in addition, as grieving parents, we are really forced to be teachers as well. I resented that at first, feeling like people should 'know better' than to say certain stupid things, but then, I realized they can't know unless someone tells them or they experience the death of a child themselves. I certainly didn't want anyone to have to learn in that second way, so teaching is the better option. People feel like saying, 'they are in a better place now' or 'this is all part of God's plan' will somehow bring comfort. That could not be further from the truth. Even as a person of faith, those phrases only made me feel anger and resentment. What we need is just people sitting alongside us, being a shoulder to cry on.
Several months after Andy's death, I thought I should find a podcast for grieving parents. My husband enjoyed podcasts and even hosted a podcast of his own. Concentrating to read a book was difficult, but I thought a podcast might be able to offer comfort. I was shocked I could not find a single podcast for grieving parents. An overwhelming feeling came over me: I was meant to start a podcast. I, a person who had never even listened to a podcast, felt like it was my calling to start one. With the encouragement of my husband, I made a website, andysmom.com, and started my podcast, 'Losing a Child: Always Andy's Mom.'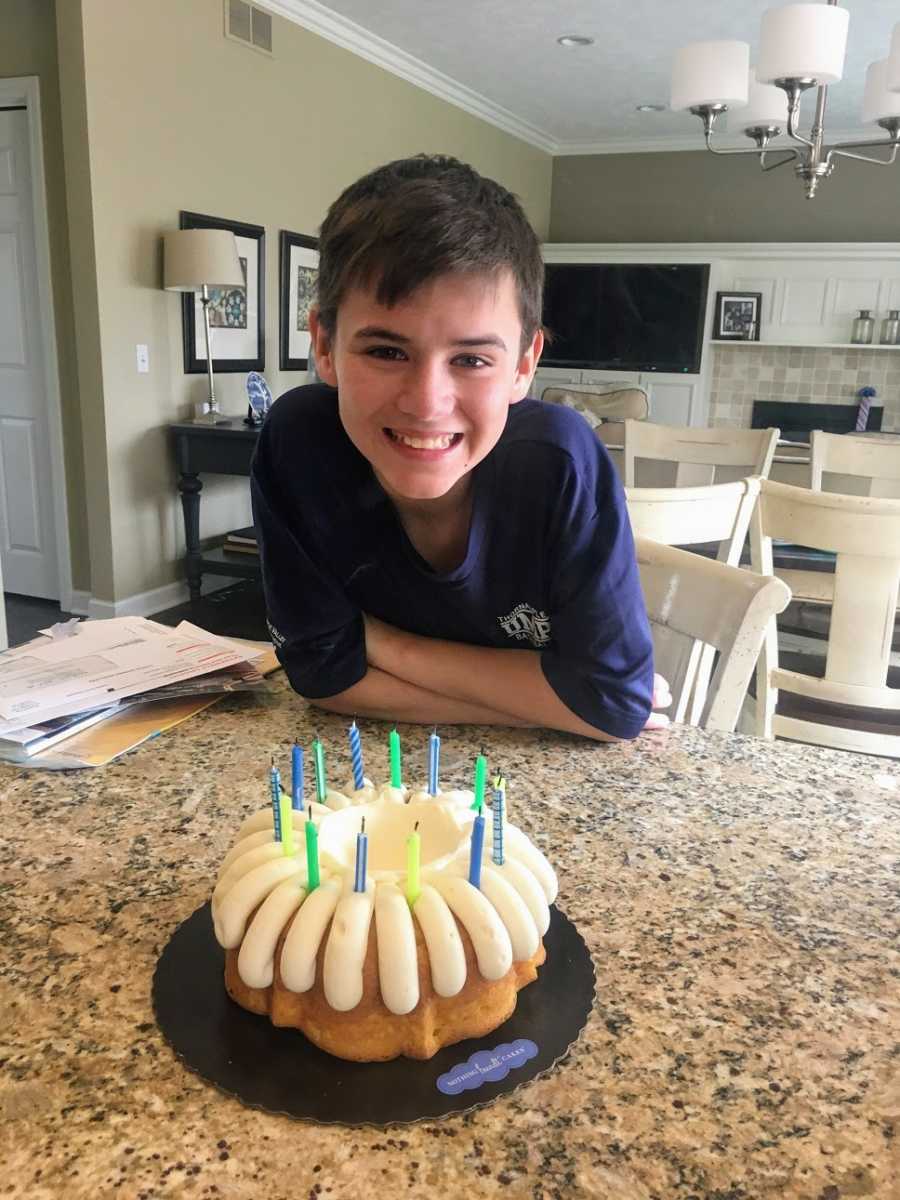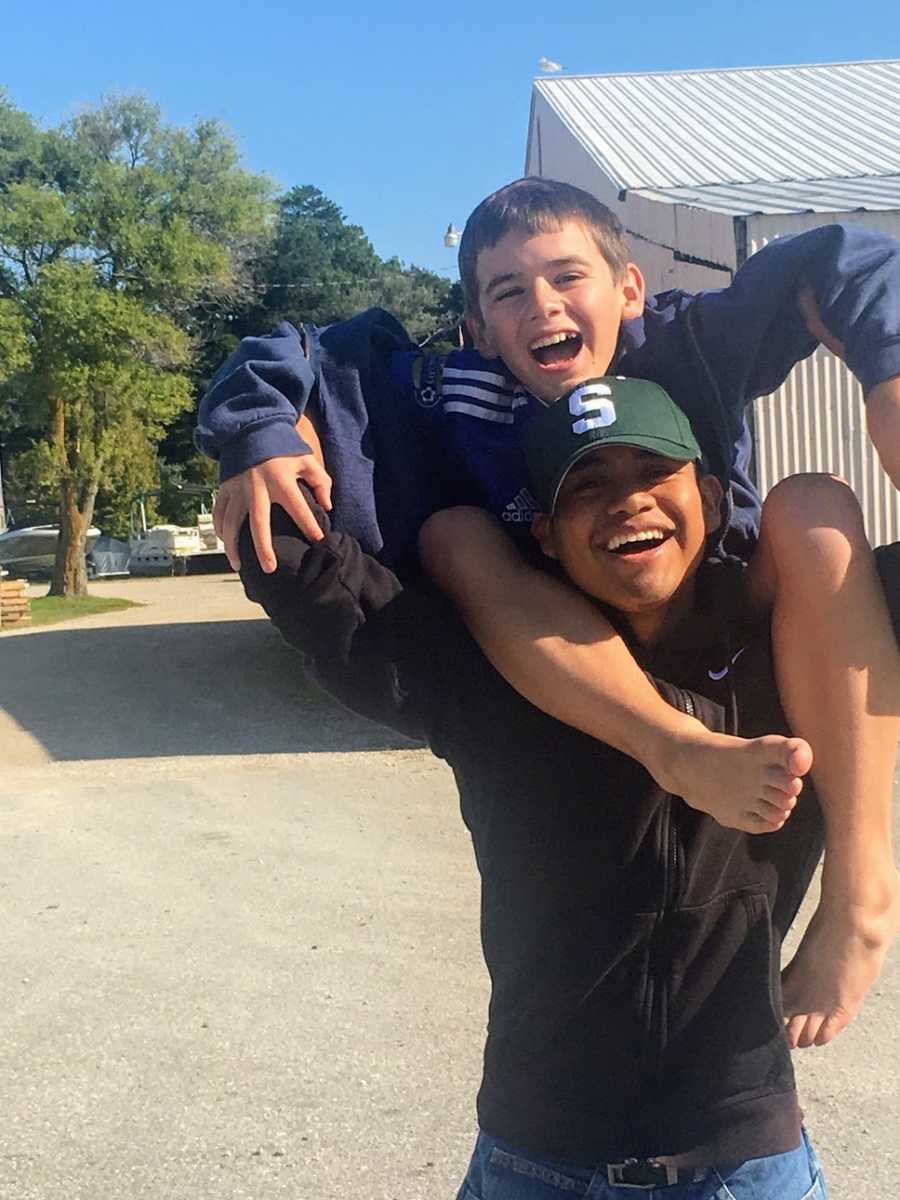 On the show, I interview someone concerning grief each week. My first guest was Eric, and we talked about our story. Next, I moved on to other parents in my support group as well as the social worker from Starlight Ministries where our grief support group is based. The podcast has continued to expand, and I now have interviewed parents across the country and even on the other side of the world. Sharing these stories has helped grieving parents know we are not alone. They have helped family and friends better know how to help.
Although I get messages of encouragement from so many other grieving people, I feel like the person who I have helped most of all is actually me. Doing this podcast each week helps me to focus on my grief. I can do something positive with Andy that helps other people. For so long, I felt like only my sadness and grief would keep me close to Andy. I now know it is my love for him that will continue to keep him close to me forever. Within two months of starting my podcast, I returned to work, at first, just doing our walk-in clinic in the morning. Over the next couple of months, my hours increased, and I am now back to my 'normal' three days per week.
I am not the same person I was before the accident. I was certainly wounded in a deep and profound way, and I will never 'get over' the death of my son. However, in many ways, I am now a better person as well as a better doctor. I am more compassionate and understand pain and suffering more deeply than I ever thought possible."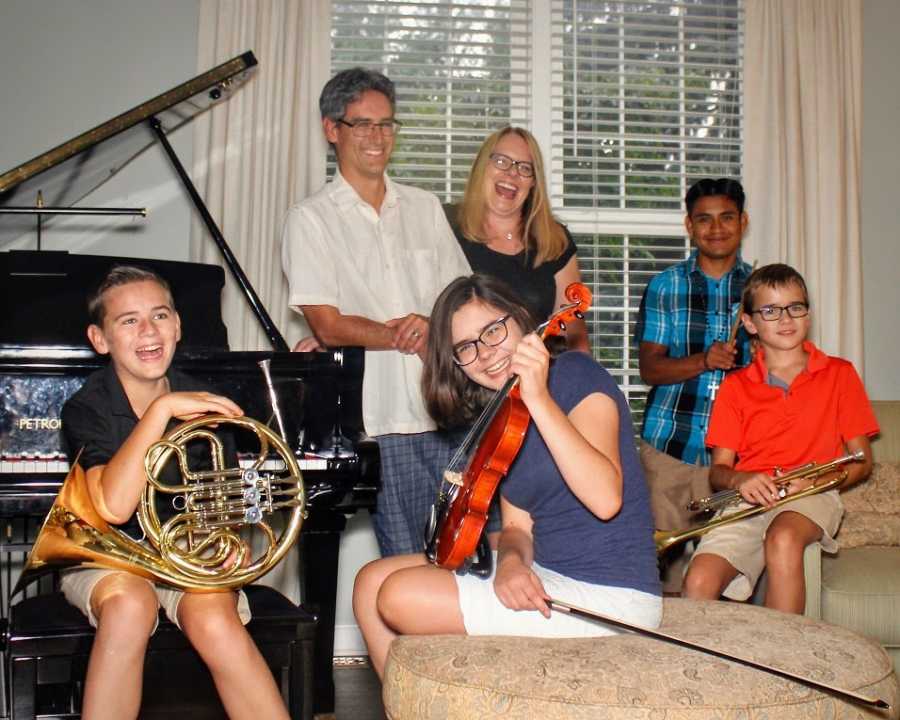 This story was submitted to Love What Matters by Marcy Larson of Grand Rapids, MI, host of the podcast Losing a Child: Always Andy's Mom. You can follow her on Instagram, Facebook, Twitter, and her website.  Submit your own story here. Be sure to subscribe to our free email newsletter for our best stories, and YouTube for our best videos.
Read more stories like this:
'Mom, why are you keeping a homework assignment?' I had to sit facing her. I wanted her to know I wasn't afraid.' Mom shares grief journey after losing daughter to cancer, 'We're going to be okay'
'Please end his suffering.' The universe heard me wrong. He was only 8. Now one was sick and the other, gone.': After losing son, mom teaches others how grief can lead to empowerment
'How long has he been like this?' I yelled. His temperature read 105. 'You can't have him,' I said to death. 'Not again.': Bereaved mom describes parenting after loss during pandemic
Do you know someone who could benefit from reading this? SHARE this story on Facebook with family and friends.