"My older son Neel suffered from an acute brain injury at 3 days old. He then developed an incurable form of epilepsy and was later diagnosed with something called SUDEP or Sudden Unexpected Death in Epilepsy, which meant he could die at any moment following a seizure. And so, we lived each day as it came, and every day with him was a blessing.
After Neel's birth, a consultant at the hospital suggested we have another child to support Neel, not only in his development, but also as a sibling and to act as a guardian if anything were to happen to my husband or I. It sounded like a sensible plan, so we made the brave decision to bring another child into the world.
I fell pregnant three months after Neel was born and we had another beautiful baby boy who we named him Dev.
I will not lie. It was a struggle raising two boys with only 13 months between them. What with the endless hospital visits and the blanket of exhaustion that had fallen over me, I found it hard to divide my time between my children and everything else. But I did the best I could, as any mother would, and we managed to build our very own sheltered life of fun and madness. It was our world, our little heaven on earth.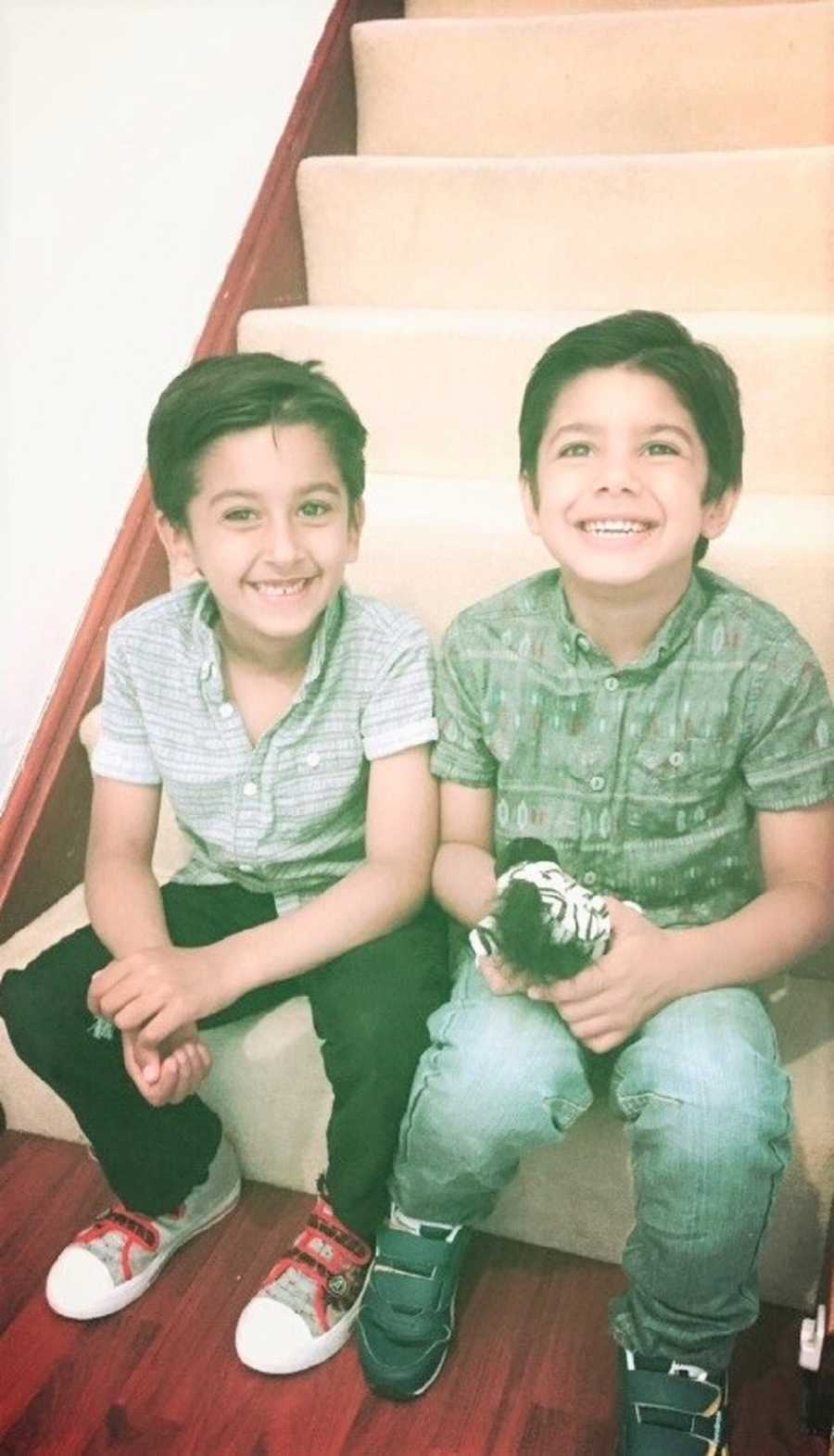 Dev was his brother's keeper. That much was certain from an early age. Dev's cheeky smile and ability to cheer his brother up, no matter what, made life beautiful. He guided us from darkness to light, never seeing his brother any different to others. He was Neel's eyes and ears to the outside world, telling him stories every night of his adventures at school or on vacation. Neel would hold him tight and they would fall asleep in each other's arms. They were inseparable. I had never seen a love like that, and I would find myself captivated for hours in their innocence and beauty. I was a proud mother, mesmerized by their divine ways. I was besotted with them and loved them both so much.
For me, Dev's mental health was so important. We would sit for hours and talk about his feelings or how he understood different situations. He took interest in my Ethics and Pharmacy lectures that I taught at University and was fascinated with the world, the body, and how they worked. He aspired to be a brain surgeon when he grew up, thinking of all the little details and working towards those at school. For every hospital visit we had for Neel, Dev would come home with a medal or certificate and give it to Neel to say, 'Well done.' Dev excelled in academia and sports, pushing himself to be the best in everything. I never really felt like his mother, but more of his cheerleader, his best friend, and his coach. He was my pride and my faith.
During the evening of May 31st 2018, I sat there staring at Neel who was sick and had been admitted to the hospital after suffering from over three hundred horrifying seizures. I felt like I held my breath for the duration of that day. His doctors were doing all they could, but I could not shake the sadness inside me and the pain in my chest.
Dev came to the hospital to see his brother. He knew it was serious. He got into bed and held on to Neel, kissing and hugging him and shortly after, left to go home.
I was always grateful for everything in life, grateful for my family, for love, for my home. I had never asked God or the universe for anything. But that night I looked up with tears in my eyes and begged, 'Please end Neel's suffering, please put an end to his pain.' I said, clutching his feet with all the strength I could muster.
I pleaded desperately with my everything. But was the universe listening?
I cannot remember when but all I saw was my husband running out of the hospital. He shouted, 'There has been an accident.'
Whilst Neel lay on the bed in front of me fighting for his life, his savior, Dev had been involved in a fatal road traffic accident involving a semi-truck. 'He's dead,' was all I could whisper and at that moment, looking at the nurses who had gathered around me. I knew he was gone, my world imploded. A phone call shortly after confirmed any mother's worst nightmare.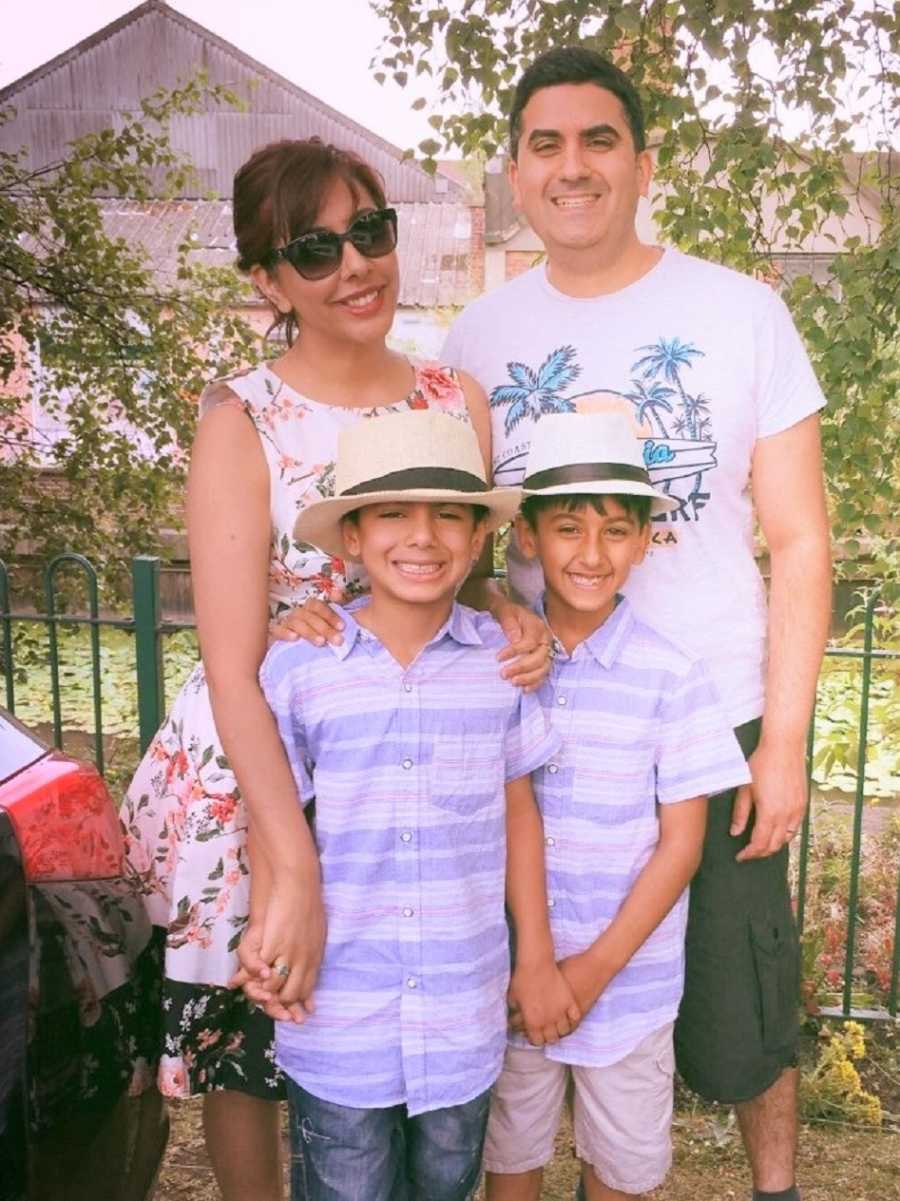 Our hopes and dreams, our ray of sunshine was gone. He was only 8 years old.
The universe had heard me wrong.
Dev was brought back to the same hospital. One child fighting for his life and the other… dead.
For the first year, I withdrew from the world. I lost my senses and fell into a hole of grief and despair. I fell into depression and suffered from anxiety and PTSD, unable to do basic things like leave the house, make dinner, or even get out of bed on most days. My baby had left me and I had no strength to carry on without him. Neel had pulled through but suffered from immeasurable grief losing his ability to walk and talk.
Battling with my own thoughts, missing Dev in my every breath, it was at my lowest moment, my husband said to me, 'There are hundreds and thousands of people who suffer from grief and heartbreak in the world. Some of them suffer in silence and some have no one to share their stories with. Why don't you help in some way?'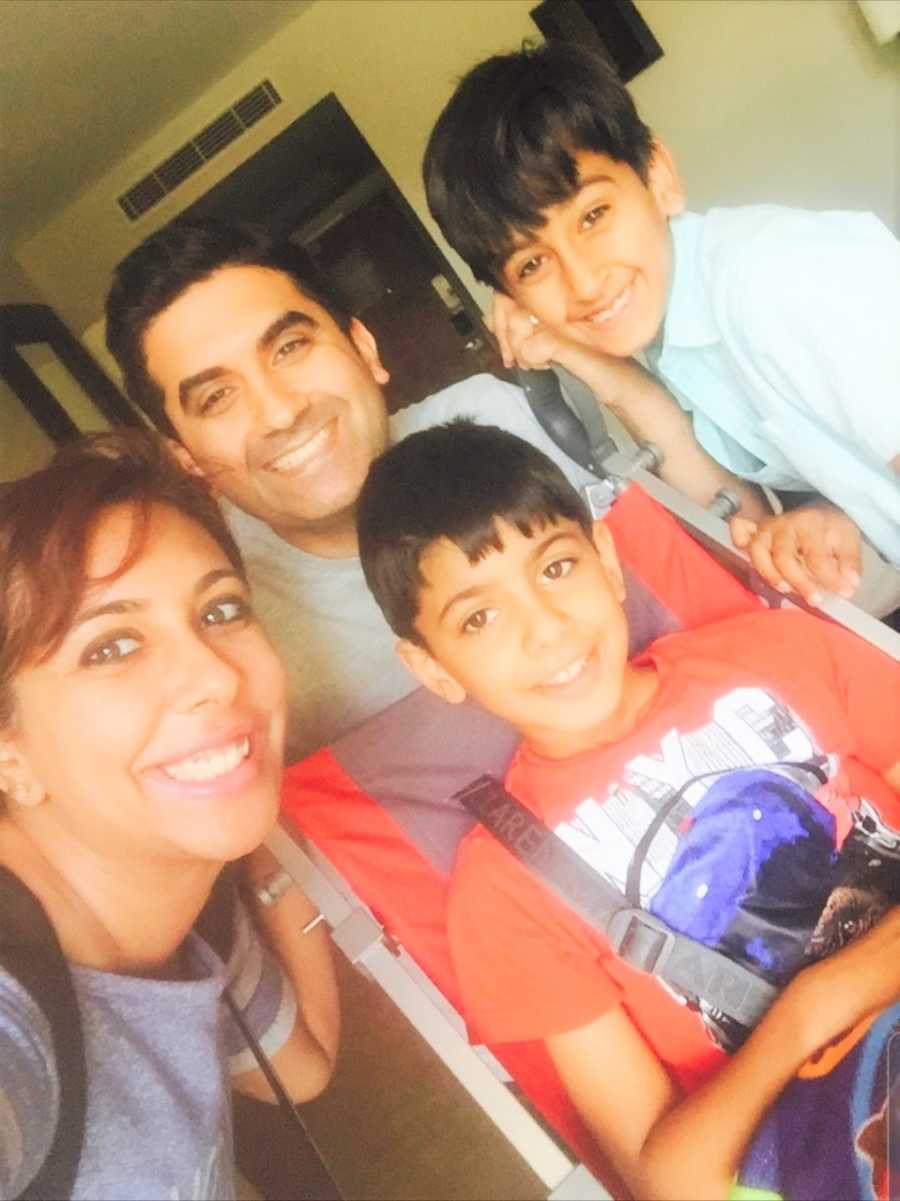 I knew he was right, I had to fight. I was pregnant with my baby girl Evangeline and Neel needed me. Fighting grief and pregnancy hormones was a battle I had not expected, but I kept going. I pushed through showering Neel with so much love in the hope he would walk and talk one day again. During this time, I also started my campaign to raise safety awareness around the motorway network where Dev died covered by national media. I then went on to work with the government to change national policy to improve safety measures.
After months of intense physical therapy at home, during the 2020 lockdown, Neel slowly started trying to walk and talk.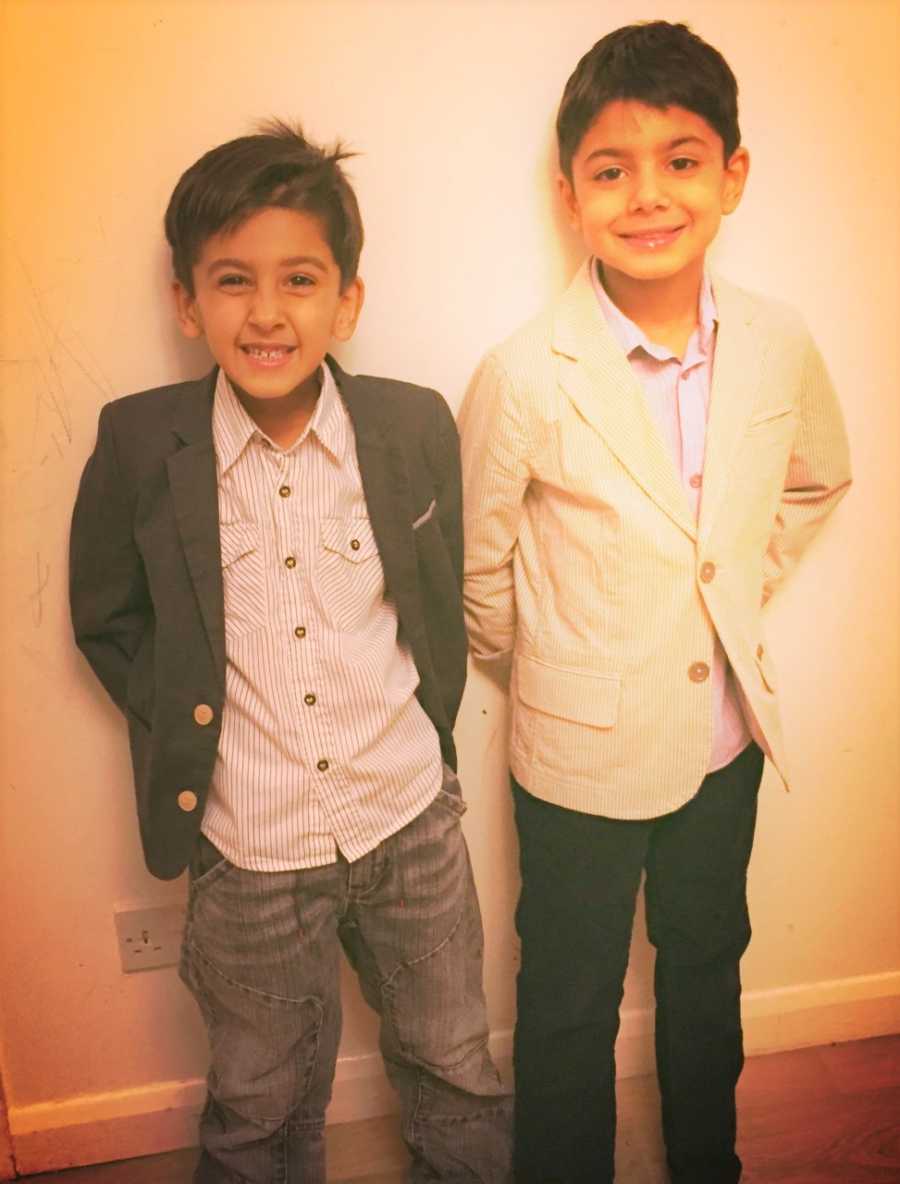 I have now completed my book, 'Mimi Mother of Warriors,' and continue to share my story of love, loss, and empowerment on social media. To show we can survive through trauma. To show no matter what life throws at us, through self-love, we can learn to live again.
My new normal is not a better version, nor did I need to tragically lose my son to make me a better person, but it has taught me to be stronger and emotionally independent. To be more resilient and look after myself when I need to. To know it is okay to take time out for my sad days and celebrate the wins and goals I set each day, each week, and each month. To keep living with positivity and always being optimistic even when those dark days come and go.
If you have suffered from a tragedy, some days may be hard. Healing will take time, for it is not linear. But you can do this for you and grow through your journey. You will get through it because in the end, all that matters is you. And at some point, you will fall in love with this new version of yourself."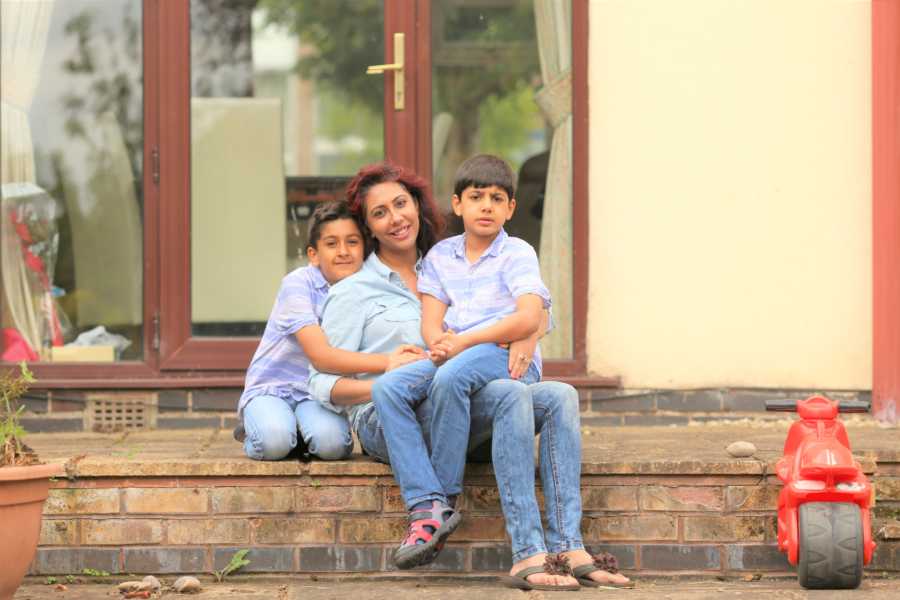 This story was submitted to Love What Matters by Meera Naran. You can follow her on Instagram. Do you have a similar experience? We'd like to hear your important journey. Submit your own story here. Be sure to subscribe to our free email newsletter for our best stories, and YouTube for our best videos.
Read more powerful stories like this:
'I was 15, pregnant. My principal looked at me. 'Your mom didn't graduate. Your dad didn't graduate. Just drop out.' I never felt more hopeless.': Teen keeps pregnancy against all odds, loses son 18 years later in car crash
'I love you, Daddy.' She held his picture tight, wore his cowboy hat. He was gone, it brought her to tears.': 4-year-old's father dies in car crash, 'now her world is upside down'
SHARE this story on Facebook to encourage others to cherish every moment, and love what matters most.