"Within five years time, I had lost my mom to cancer, gotten married, lost two grandparents, had a son, got divorced, and went broke. As each major life event occurred, I was given a choice. To give in to the deafening screams of fear or dare to believe there was something good in the midst of the tragedies that seemed to never stop hitting my life. Hoping that eventually one day my story would be re-written into something beautiful.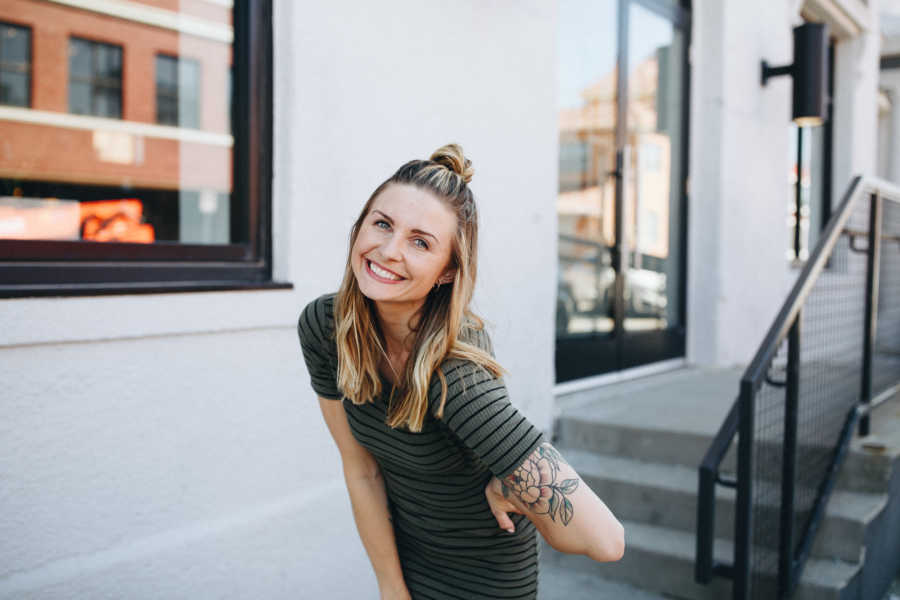 I sat in our old house after separating from my now ex-husband frozen and unsure how to move forward. The heartache was crushing. I had placed so much of my worth in being called a wife, and suddenly my 'worth' as I saw it had been stripped from me. Not only that, but the trauma of losing so many family members so quickly was also descending. Trauma is a beast. Until dealt with it will present itself in every area of your life whether you realize it or not.  Memories haunted me as I lay down attempting to rest. Doors were still barricaded at night out of fear. The trauma was breathing down my neck. Tears streamed down my face as I watched people in public smiling, laughing, genuinely complete and wondering if I would ever feel fully alive. Something had to change. I couldn't live like this much longer.
To believe that starting over was possible and worth it, I had to move past the expectations I had for my life and my healing. My whole life had been so focused on creating. Creating a successful business, creating the perfect relationship and family. So when it all came tumbling down I was left face to face with all my efforts sitting among the rubble with the stark realization they weren't strong enough to hold my world together. My perfectionist personality so desperately wanted this healing process to be quick and orderly. But healing is messy. It's unpredictable. You never know when something will trigger you. You never know how long it will take healing to come after working through issues. I found it usually comes in the most unconventional ways and the most inconvenient times, and additional trials surface in the meantime testing whether or not you have actually healed.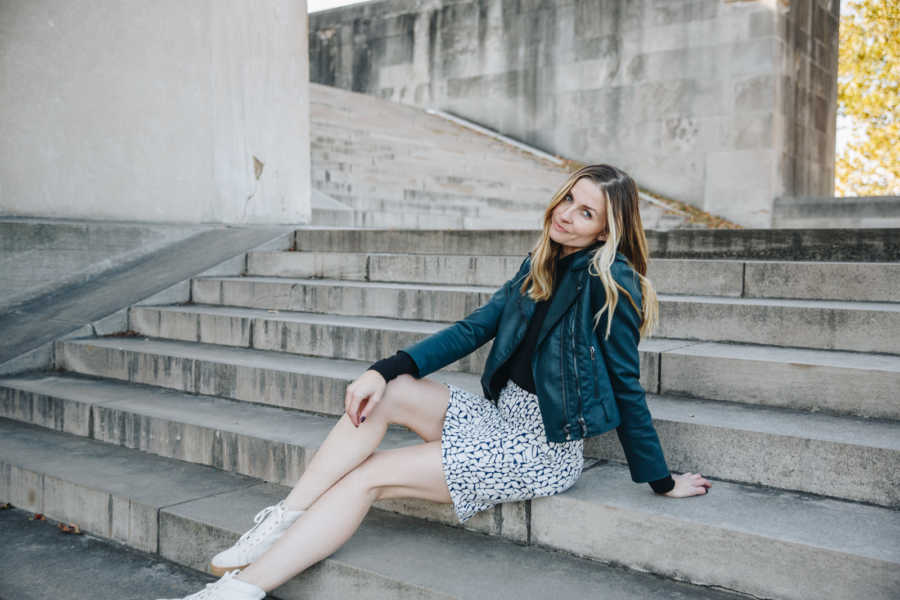 Healing from the loss of family members and divorce while raising a child on my own was exhausting. There was never a break. Being a single mom was time-consuming as is, add in juggling three small businesses, and attempting to figure out how to heal in the midst of it all. Comparison knocked on my door frequently in the beginning. Comparison though will kill any attempt at healing and wholeness. I attempted to compare my loss to others' loss to see how they were walking through life to get a grid for how well I was doing or not doing. Bad idea. I watched others get handed what seemed to be 'get out of jail free cards' in the form of huge lump sums of money while I was broke with $0.52 to my name. I watched them find new, healthy relationships and get married so quickly following their divorce while I sat there single.
But as my unique healing process continued to unfold I learned a few things. Turns out I didn't need to be handed a big check to solve my financial issues. I didn't need to jump into a new relationship right away. Instead, I needed to learn to trust again. Trust that this road I was on whether in lack or in abundance was one that I could not only get through but grow in. Trusting that by accepting help from others in this journey called life didn't make me any less of a person. Trusting that God is the same God in plenty as He is in the unknowing. The more I trusted God to lead me through the healing, the more I found a trustworthy father. This faith walk in learning how to trust again would be what created a new path for us.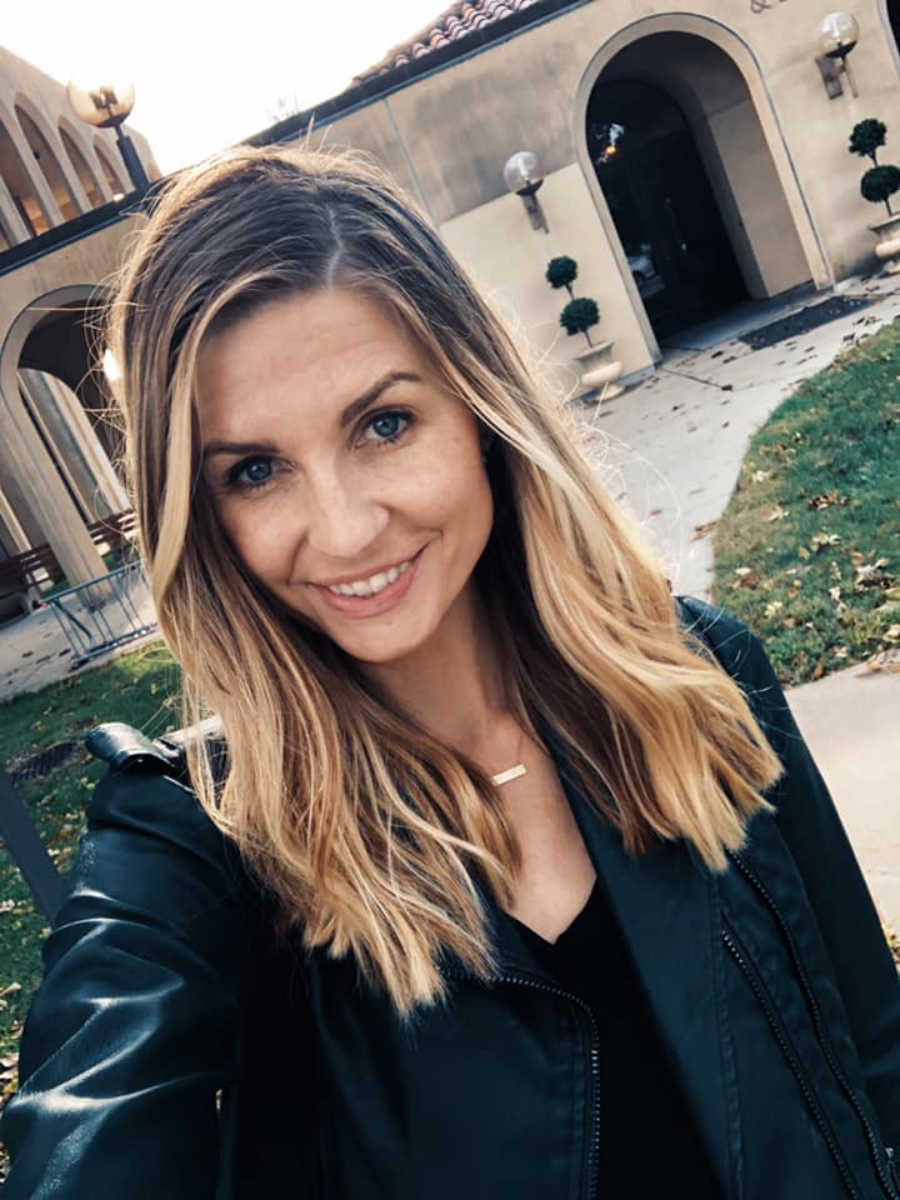 Truth be told I thought I could earn my healing. I wanted to prove that I could get better, that I could bounce back from this. I soon realized I couldn't. The pain was too much. I couldn't do this alone. This wasn't another chance to show how much I could walk through and still appear to have my shit together. So I began writing a new story through surrendering the process to God's timing and redefining what I viewed success to be. Success was no longer about the big firework moments, it was about the in-between moments in time. Success was carrying peace in every situation. No longer was the definition of success wrapped around having a beautiful house, a spouse, and perfect health. Success was what flowed from my heart. Success was how I chose to live amidst pain. Success was surrender.
Gratitude also helped heal me. When I felt everything pressing in on me, when everything had seemingly gone wrong that day, I would war against it by listing off what I was grateful for down to the socks we were wearing. Nothing was too small. Gratitude for what we had in the in-between changed my life. It helped shift my focus from the problem to prove that there was a solution.
Two years later, I'm still a single mom but my life now has fruit that's lasting. And my heart, oh thank you, Jesus, my heart is more alive and at peace than it's ever been. It took my entire world crashing in to finally allow God to begin rebuilding it into something truly beautiful. I took a risk two years ago that changed my life. That risk to dare to believe in healing and love led me to a freedom I never imagined. I discovered freedom is birthed out of the place of surrender. Pain continues to hit our family, trauma still surfaces, and as it does I work through it. Present in the pain, and present in the joy. There is no arrival point. Every day is a chance to walk out of what I've learned in the previous season. So here is to chapter two."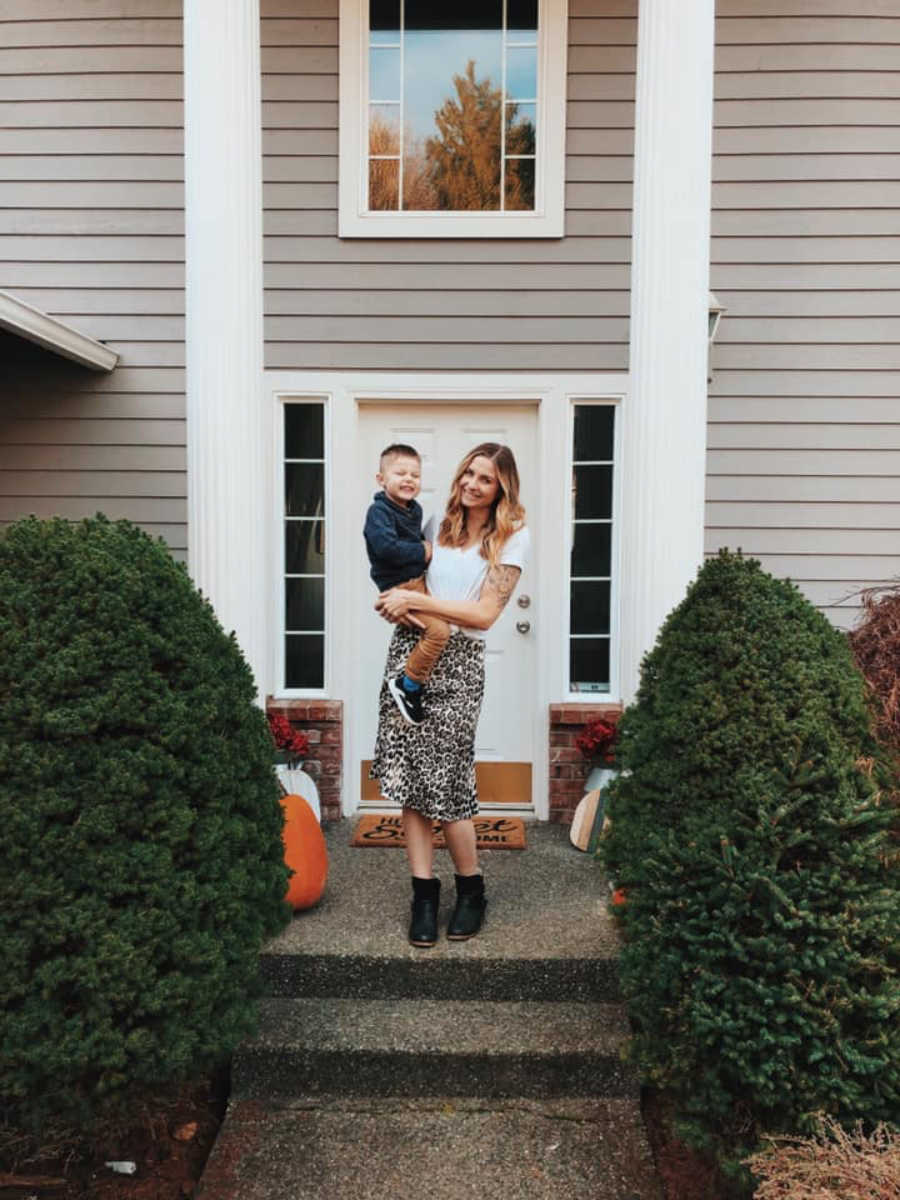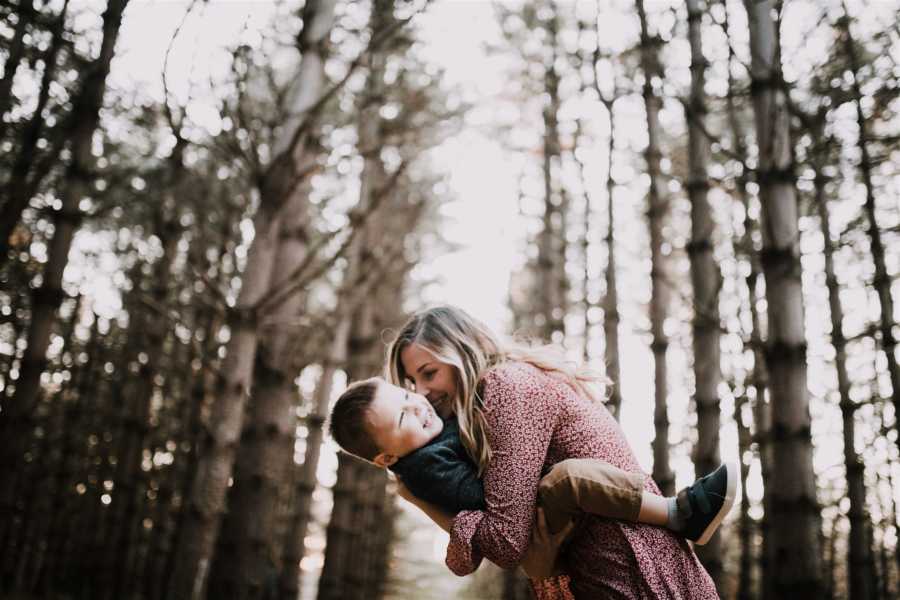 This story was submitted to Love What Matters by Kymberly Janelle of Kansas City, MO. You can follow her journey on her blog and Instagram. Submit your own story here, and be sure to subscribe to our free email newsletter for our best stories.
Read more stories from inspiring women:
'This is my house. You will respect me.' I didn't see him until 3 a.m. before OUR DAUGHTER WAS BORN.': Retired Air Force mom leaves narcissistic husband after nearly 9 years, 'never felt happier in my life' as single mom
'MOM YOU DID IT!' I had gone from a married stay-at-home, homeschooling mother, to a single mom of 4 and nursing school graduate. And then it finally happened. I cried.': Single mom's empowering journey navigating 'messy divorce'
'I had to succeed for them and for myself': Single mom of five overcomes hardships to graduate law school
Do you know someone who could benefit from reading this? SHARE this story on Facebook with family and friends.