As the coronavirus continues to wreak havoc across the United States, many families have hurriedly taken to their local supermarkets to stock up on groceries. Namely, the pandemic has caused mass panic-buying for high-demand products like hand sanitizer, disinfectant wipes, and toilet paper. But that's not all.
In tears, 36-year-old mom Lauren Whitney of Southern Utah took to TikTok to share her frustration regarding the mass diaper shortage in a now viral video:
Confronted with empty shelves and sporadic bulk packages of diapers at Walmart, Whitney cried, "How am I supposed to diaper my child if I can't afford 20 at a time like you can?" in the video that has now been viewed by over 5 million people.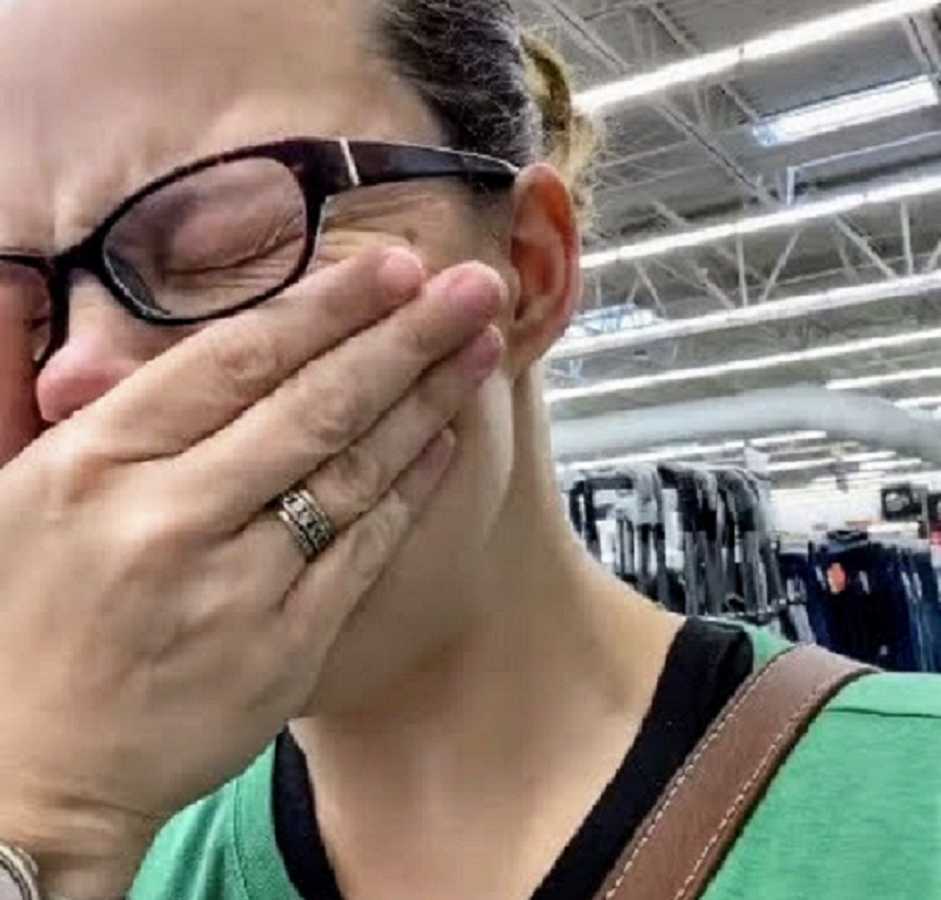 In a recent interview with BuzzFeed, she said, "I'd love for people to realize that all this panic-buying and hoarding is making it hard for lower income families or families on a budget."
"Some people can't get to the stores when the trucks arrive. Some people don't have the money to go when the trucks arrive because they get paid later. If we all just purchased what we needed at the time, the shelves would stay stocked."
After the video went viral, Whitney had this to say: "I didn't post the video in hopes that it would go viral. But I did post it in hopes that people would become aware of how all of this panic about the coronavirus is affecting low income families, like my own."
Luckily, the internet came to the rescue in support of the struggling momma. "I've been very lucky and fortunate to have a lot of people try and offer some help, whether it be financially or by offering to send me diapers," she shared with her Instagram followers.
No matter the situation, let us continue to be mindful and keep spreading the love and kindness we all need so much right now.
Read about amazing acts of kindness during the coronavirus outbreak:
'If you look at the back of my car right now it looks like I'm overly prepared, but this stuff isn't for me.': Woman starts supply drive for elderly during coronavirus outbreak, 'We can't all do everything, but each of us can do something'
'An 80-year-old woman cracked her car window and explained, in tears, 'We're afraid to go in the store. We don't have any family to help us.': Woman urges 'offer help to anyone you can' during coronavirus hysteria
'There are a lot of 'what-ifs' in the world right now, so I decided it was time to pull out the tutus and let the magic begin.': Woman spreads joy and laughter to strangers during coronavirus outbreak with rainbow tutus
Help us show compassion is contagious. SHARE this story on Facebook with family and friends.