"My son Rylan had been without a positive, stable father figure for 5 out of the 7 years of his life. It is something he has always longed for. I would watch him watch other children with their daddies, and it just broke my heart. Over those five years, I had been through a few relationships that just didn't work out. No matter how cautious I was with keeping my guard up and making sure those people loved my son just as much as I did, we still couldn't find the one for us. Those relationships ended in nothing but heartache and trusts issues for Rylan and me. Then Joe came along.
A year and a half ago, I met up with an old high school friend. Little did I know that he would be our missing piece. He has two children as well, and I instantly fell in love with him and his babies. From day one, we did not go one day without seeing each other. I used to dream about finding someone who would complete us. Joe is better than any of those dreams. He has shown us what it is like to have a family. He loves us with so much intensity that it feels unreal at times.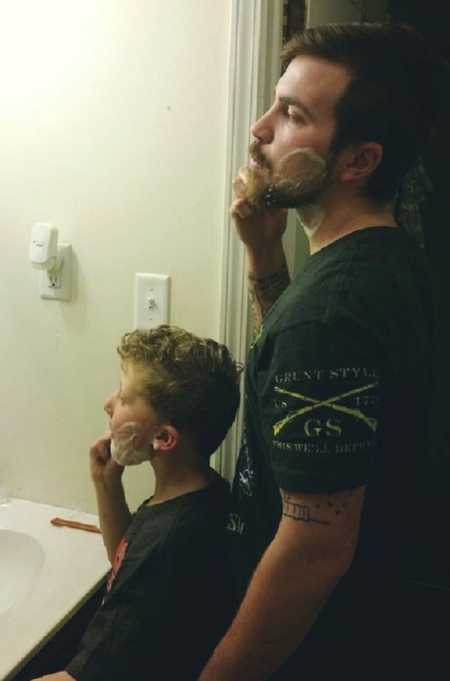 At the beginning of our relationship, I explained to Joe that Rylan needs a male who will invest time in him, do things one on one with him, and teach him and guide him. Joe has done just that. He helps Rylan with his homework, he makes every school event when I can't, and they go on bike rides together. He taught Rylan how to golf this past summer, and now it's their thing. I picked Ry up from school the other day and he said, 'Mom, can I go have a daddy/son day with Joey soon? I want to go golfing. It is my favorite thing to do!' Then he went on tell me that there are NO MOMS ALLOWED because it will be a boys day. I was okay with that. To know that he wants quality time with Joe just melts my heart. That is what he has always wanted. It is what WE have always wanted. We are so lucky to have Joe. Not only do we have him, but he also has two children, so our family has expanded quite a bit.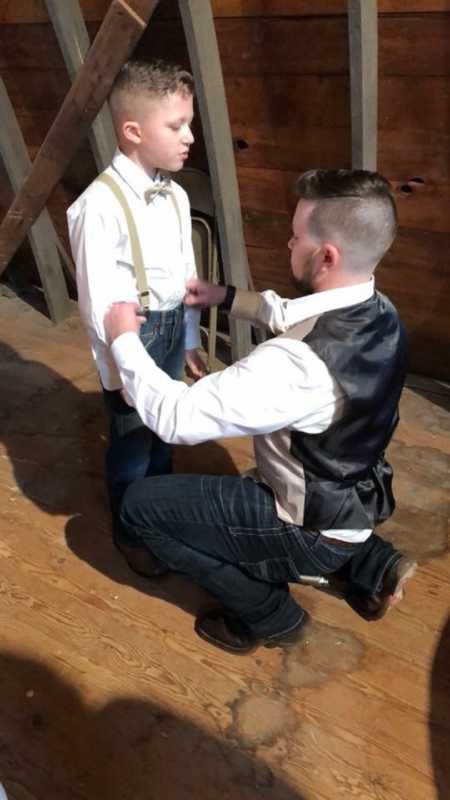 Joe and I got married on February 17, 2018. We each chose to write/say vows to our stepchildren. The moment when Joe brought Rylan up in front of our guests on that special day, is a moment I will never forget. He told Rylan, 'I promise to always be there for you when you need someone. Whether it be a coach, a dad, a friend. Anything you need, you can always come to me, and I'll be your shoulder. I love you, bub.'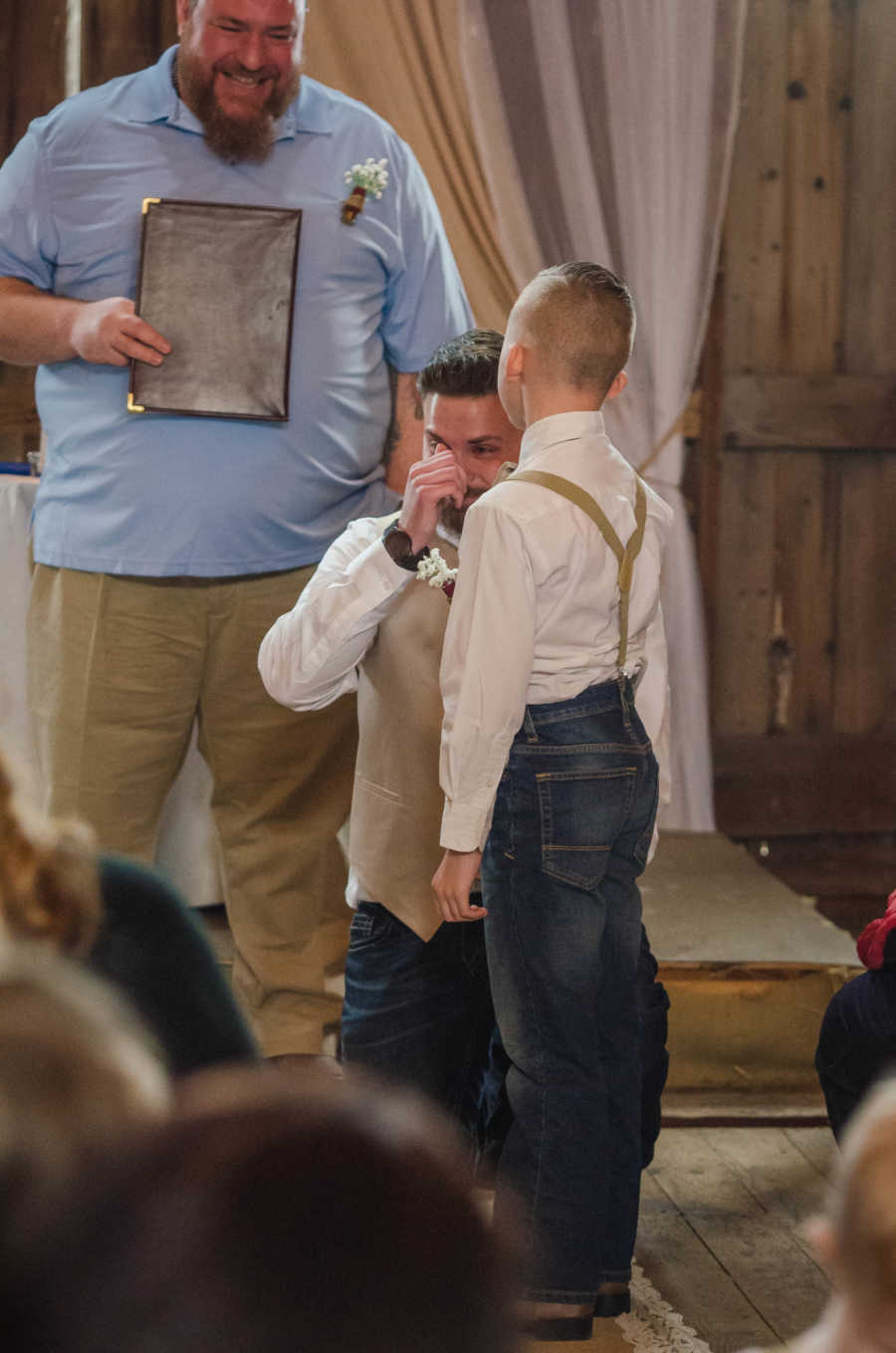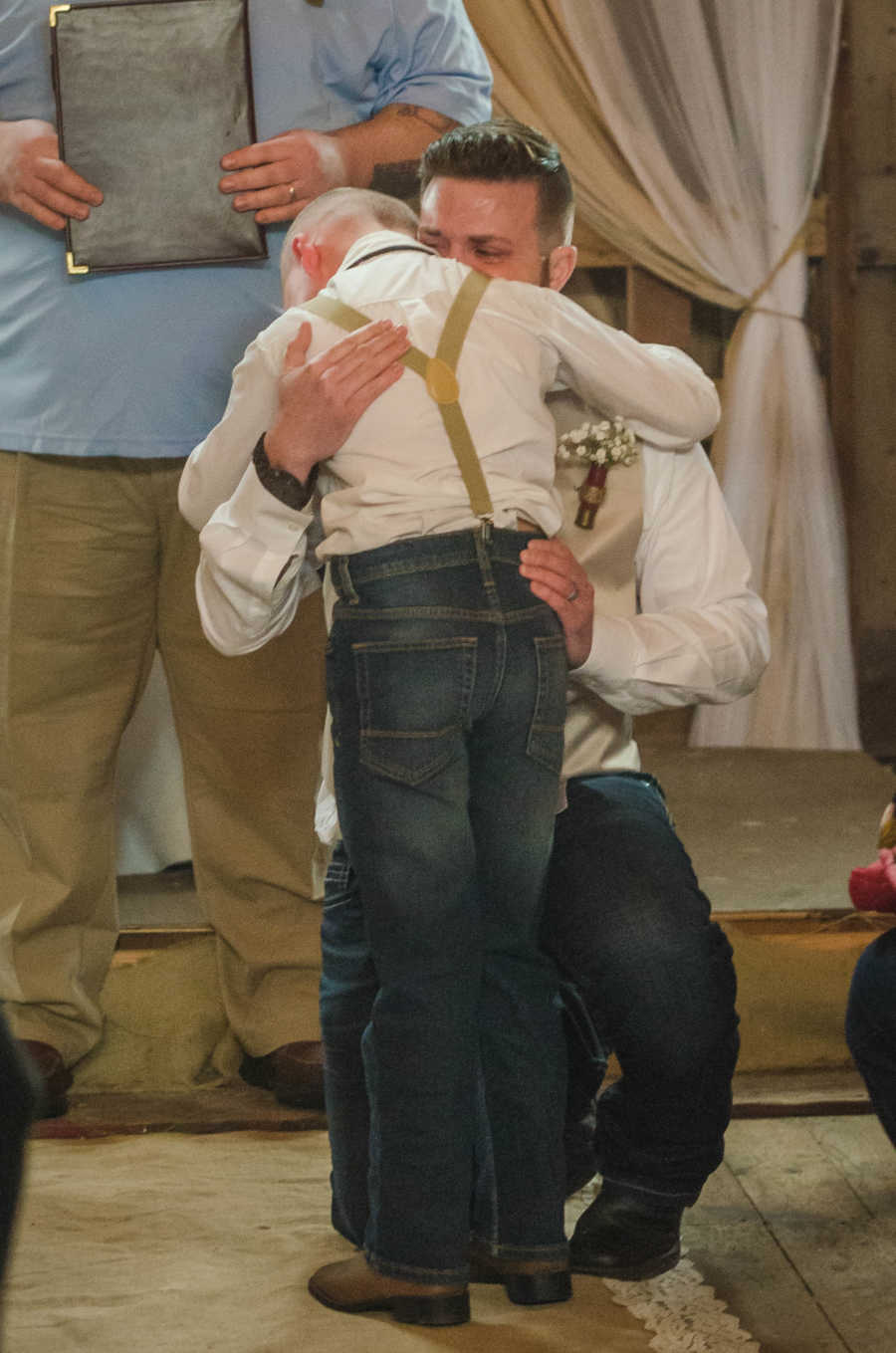 Although those words may have been short and sweet, they meant the world to me and I know they meant the world to Rylan. He burst into tears hearing Joe's promises to him, and the whole room did as well.
They all knew our story, the struggles we have been through, and how important it was for me to find someone like Joe for Rylan. Rylan knew in that moment that he now has a father; one who truly loves him and will not leave like others have.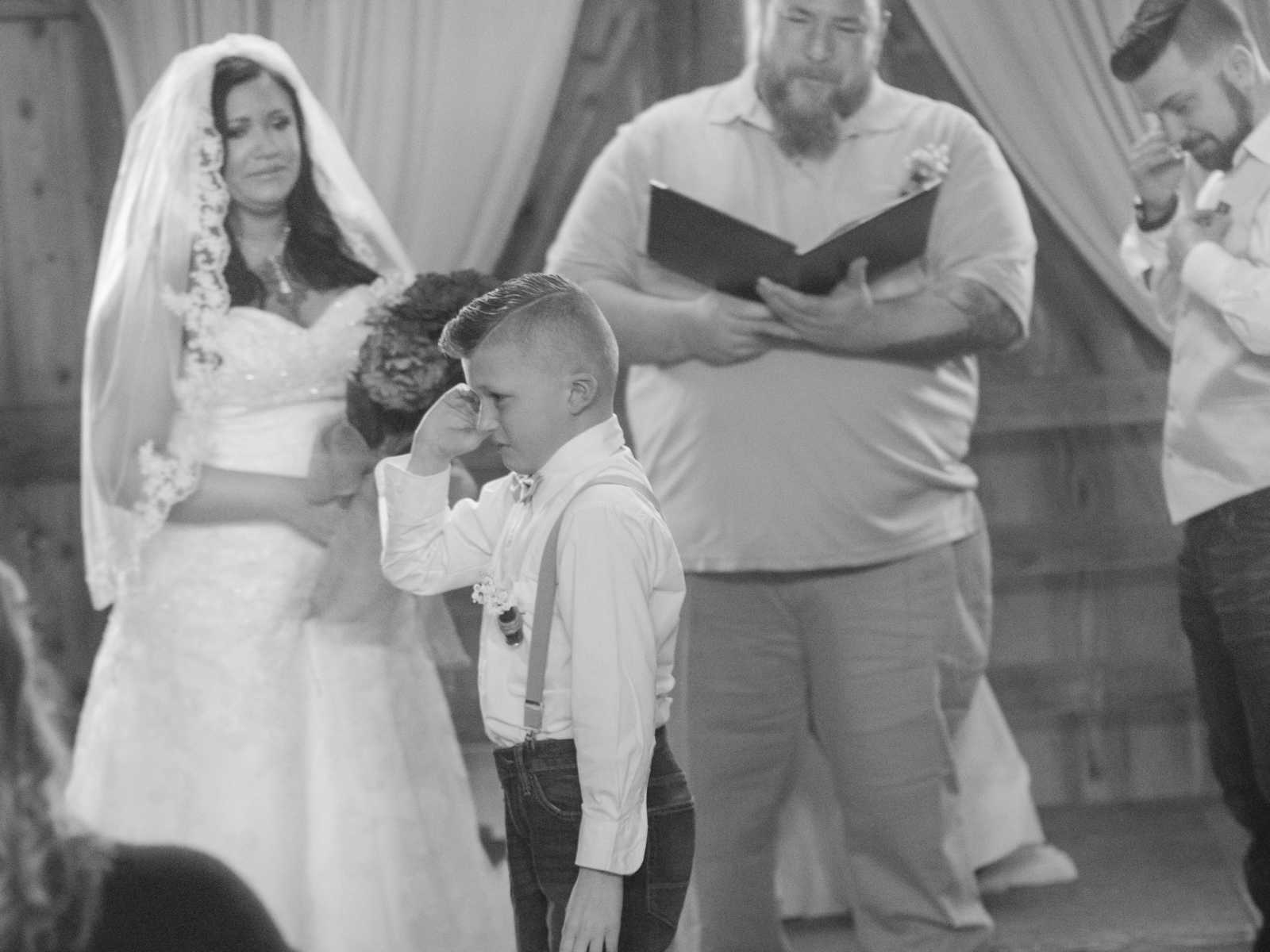 I couldn't ask for anyone greater to be by our side through life's journey. Joe and my stepchildren are our greatest gifts."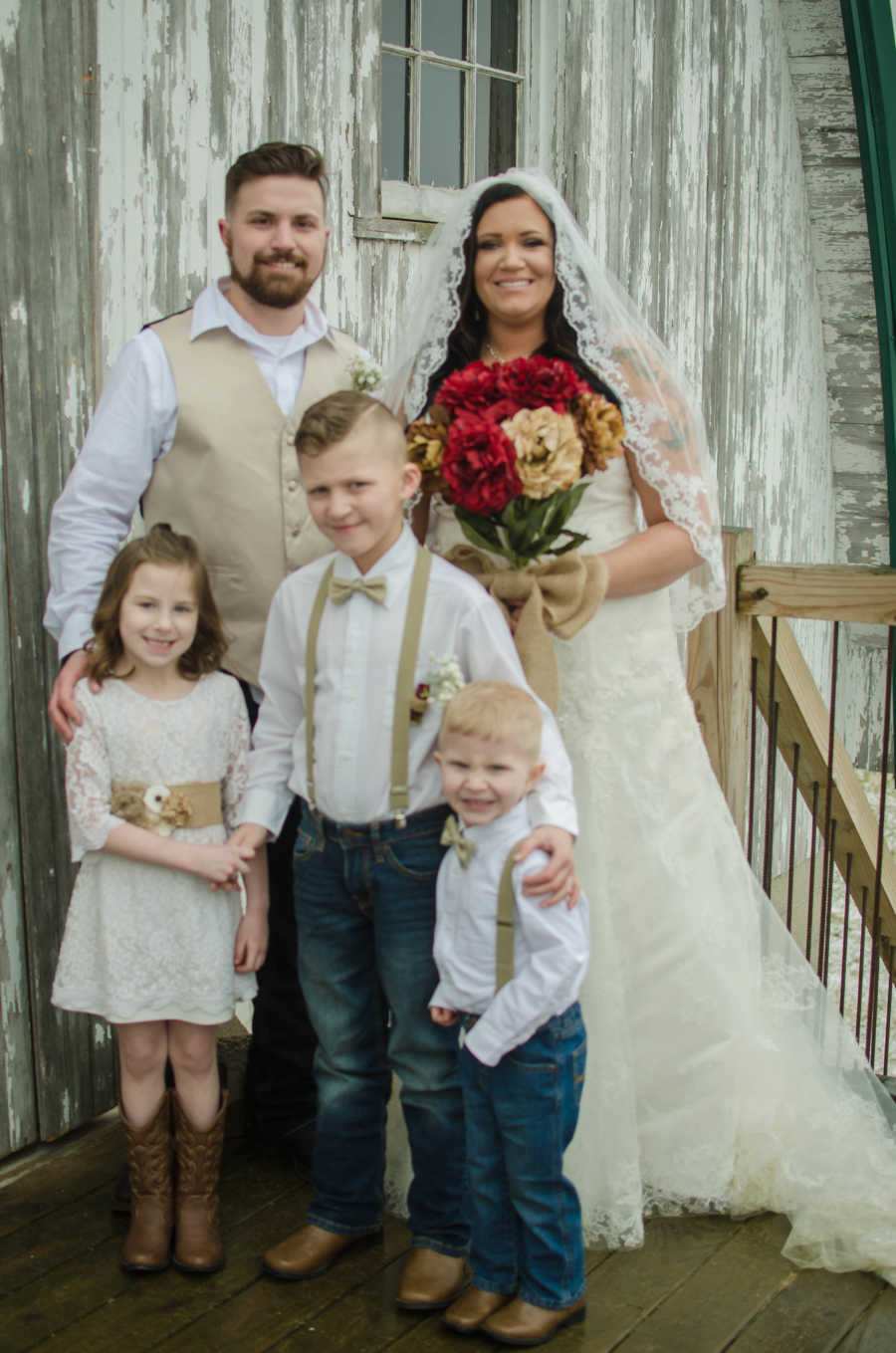 This story was submitted to Love What Matters by Natalie Crabtree of Muncie, Indiana. Submit your story here, and subscribe to our best love stories here.
Provide beauty and strength for others. SHARE this story on Facebook with your friends and family.