"When we are children, we dream of what we want to be when we grow up. For me, my desire was to be a mom, and not just any mom but a mom to many children. While other kids played on the playground at daycare, I would spend my time volunteering in the nursery to help the teachers. I remember as a young child, praying to God to please make me a mother. It was the greatest desire of my heart. In high school, I met the love of my life Matthew and 7 years later, we married after graduating college. Within a year, we were welcoming our first child into the world, a boy we named Elijah. I knew I wanted more children, but we were barely getting by financially with one. Therefore, I decided to go for a second college degree that was more sustainable and applied to nursing school with hopes to be a pediatric nurse. After graduating from nursing school, we set out again to have another child.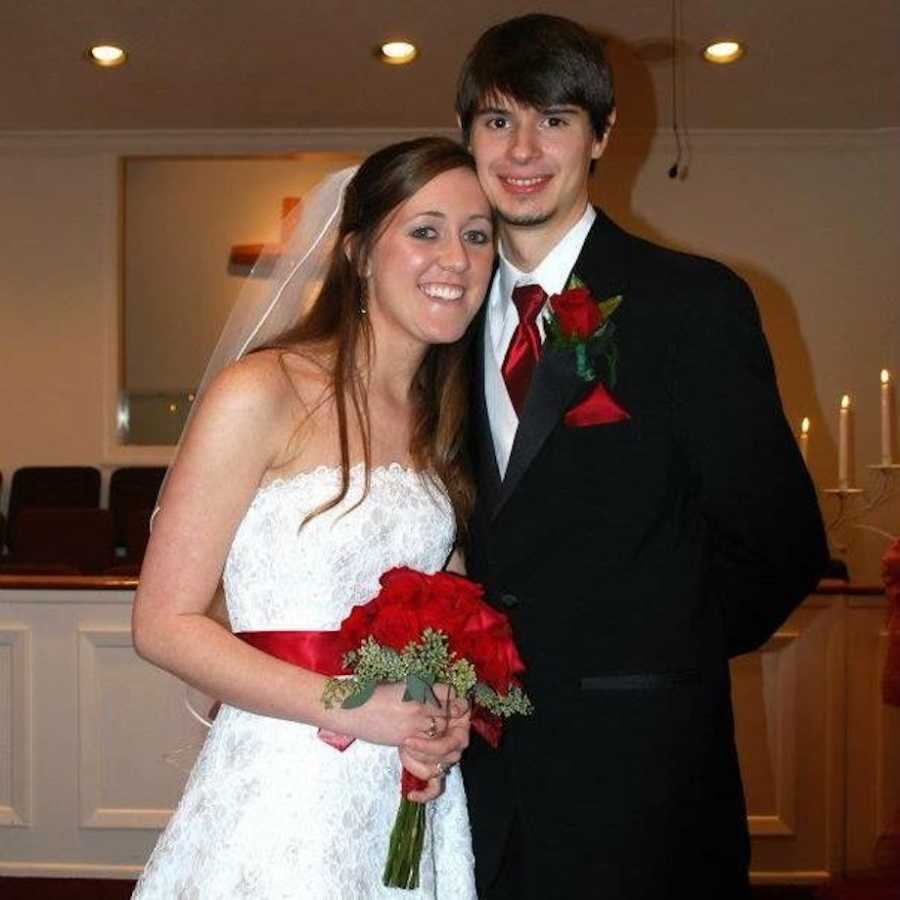 In August of 2016, I found out I was pregnant again. The excitement and joy were so overwhelming I told everyone immediately. We were finally making Elijah a big brother. Every doctor's appointment, my doctor said my lab work and the baby looked perfect. He stated, 'Another boring pregnancy, that's what we like.' This is the part of the story where I wish that is how the entire pregnancy progressed, perfect and boring.
December 19, 2016, my husband, son, and I walked into my anatomy scan with the excitement of finding out if we were having a boy or girl. When they called us back, we walked back to the ultrasound room ecstatic. The scan started out normal and then I remember watching the tech's face go from smiling to flat. I tried my best to see what she was looking at and it was the heart. I remember asking her if everything was okay. She said, 'I can't seem to get all the angles of the heart well.' Minutes felt like hours and then she finally said, 'Okay, I will give my report to the doctor.' I said, 'Well, are we going to find out the gender?' She said, 'Oh yes, I forgot.' She brushed over my stomach fast and said, 'It's a boy.' She wiped me off and sent us on without saying another word. As we sat in the waiting room I said to my husband, 'Something is wrong.' He reassured me and said, 'You are healthy, young, and Elijah was a perfect pregnancy.' The nurse called my name and directed us to my doctor's personal office instead of the exam room. At this small change, I looked at Matthew and said, 'Something is wrong.'
My doctor walked in and had the same look on his face the tech did. What my doctor said to us in that room would change our lives and ended our excitement. 'There is something wrong with your son's heart.' He proceeded to say he did not know what it was exactly because he had never seen it before. There was just something wrong with his left ventricle. He was going to refer us to a pediatric cardiologist, but it probably would not be until the new year, since Christmas was the following week.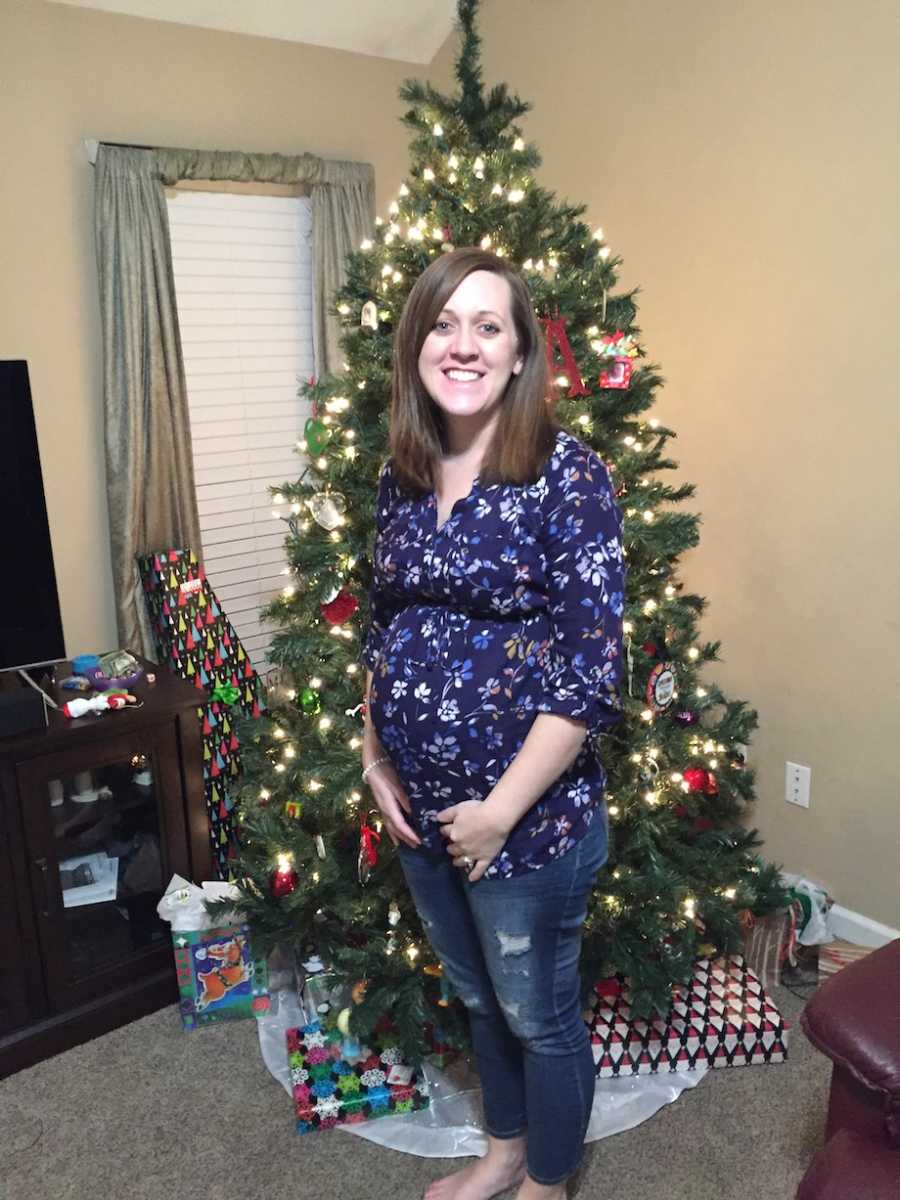 When we walked out of the office, I felt like I was in a dream. I begged and willed myself to wake up. I even pinched myself a few times. I did not want to believe my son was 'sick.' I was young, I always took care of myself, I do not even like to take Tylenol unless absolutely necessary. Instead of going to lunch and buying our child's first baby outfit, I told my husband I wanted to go home. I crawled into bed and let the sea of blankets swallow my grief.
Once I composed myself, being the prudent nurse I was, I was going to diagnose my son based off what the doctor said. So, to google I went. Everything I came across kept saying Hypoplastic Left Heart Syndrome. I didn't want to believe it was HLHS because not even a year ago, I remember sitting in my pediatric nursing class and my teacher stating, 'This defect is so rare, you will probably never see it in your lifetime.' Therefore, I was banking on that statement.
January 10, 2017, we finally were able to go see the pediatric cardiologist. After having the heart echo, they set us down in the room for the doctor to come speak to us. When he walked into the room holding a model of normal heart and a packet of papers, I knew it was not good. Working in adult cardiology, I knew the use of multiple resources meant something was wrong and needed an explanation. The doctor started explaining to us the normal anatomy of the heart. As much as I appreciate him wanting to be thorough, I wanted to scream, 'Tell me what is wrong! I know all this, I am a cardiac nurse for heaven's sake!' When he was almost done explaining my son's specific defect, I said, 'He has hypoplastic left heart syndrome, doesn't he?' His response was, 'Yes.' At this point, I am so grateful my husband, mom, and mother-in-law were in the room to listen to him. I felt like I was spiraling down a dark tunnel and my worst nightmare was true. My son had been given a diagnosis with no cure. What snapped me back to reality was I heard my husband speak up and ask, 'What quality of life will he have?' The doctor responded, 'He will have an absolutely normal life, the only limitations he will have will be in sports.' As much as I wanted to believe all of this, I felt like we were being told what we wanted to hear. Looking back, at that time, that is what I needed to hear.
I was connected to a fellow nurse at my hospital through my nurse manager and she encouraged me to transfer all my care to Children's Healthcare of Atlanta. Her son had the same diagnosis and she told me they see so many cases, compared to our local children's hospital. I just wanted the best of the best. Children's Healthcare of Atlanta was third in the nation with pediatric cardiology.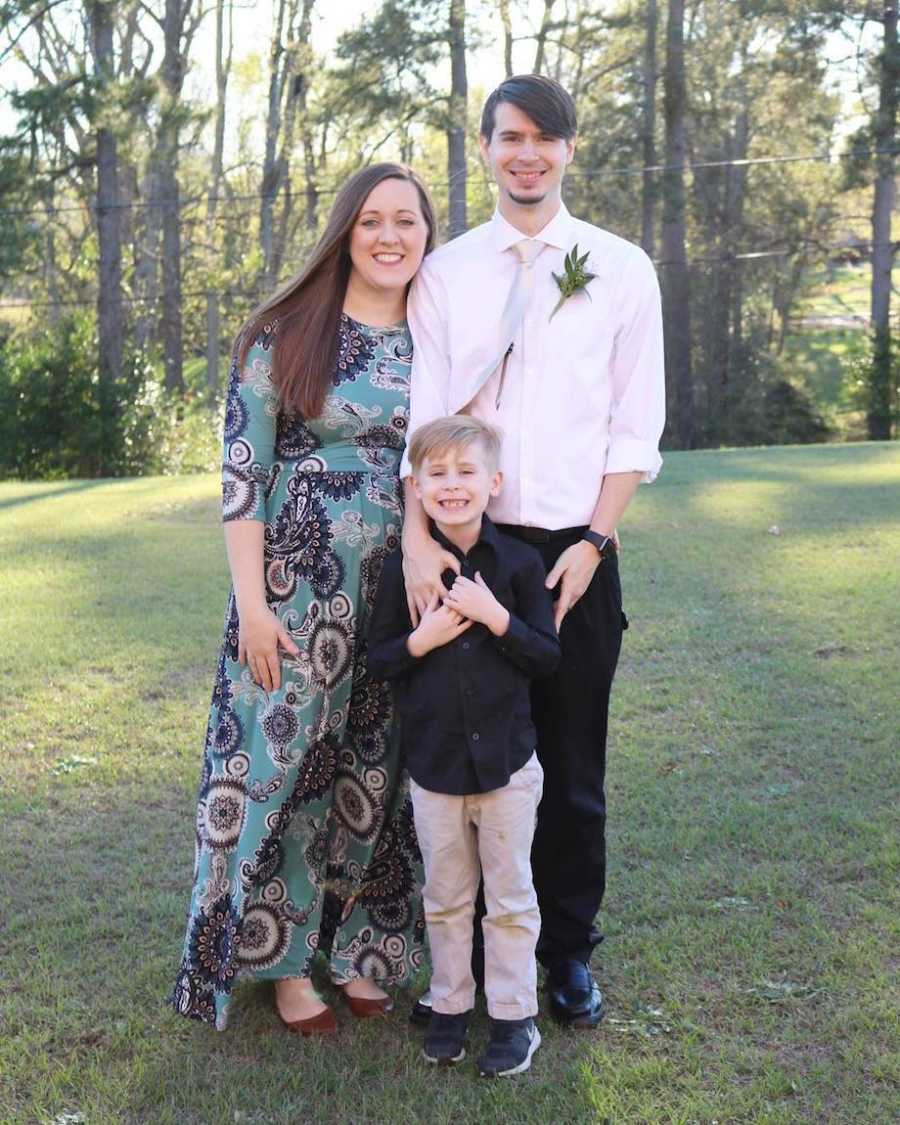 February 13, 2017, arrived, and my husband and I set out on a 3-hour drive to spend the day in back-to-back doctor appointments. The day was a whirlpool of scans and talking to so many doctors. I was mentally flooded with so much information. I was most eager to speak to his cardiac team. They were the most important to me. Our cardiologist came in to see us and after my second heart echo for the day, she explained basically everything our doctor back in Augusta had said. Then the cardiothoracic surgeon came in and he repeated everything the cardiologist explained to us, except for the surgery. The explained Ezra's specific defect, which was not just HLHS. It included aortic stenosis. He had zero blood flow, missing his valves on the left side, and the atrium was exceedingly small as well. He said, 'I can do these surgeries, but his chance of survival is slim.' The surgeon continued by saying, 'HLHS is such a broad diagnosis with so many other defects that are underlying. No two HLHS cases are the same. You have probably read a lot of journals about the survival rate with these added defects, but in my experience, survival is slim. I do 5-7 HLHS surgeries a month. So, I have had a lot of experience.' We were then told they could only give him a life expectancy of 5 years if he survived the first surgery. They were not very hopeful for Ezra's chances.
My husband asked the same question again, 'What would his quality of life be?' Their response literally made me so sick to my stomach. They said, 'Not much of one. He will probably spend the first year in the hospital and that is if he gets to go home. Then he will have a year or two home and then he will be back. If we can stabilize his heart with the severity of his defects, that will buy us time for him to be on the transplant list.' He explained we had another option of comfort care, which is where we take our son home on Hospice to keep him comfortable. With these words, I wanted to run screaming and crying out the door. I finally had settled with the fact my son had this defect. Now I was being told his home would be the hospital. We left the doctor's office that day feeling defeated and hopeless.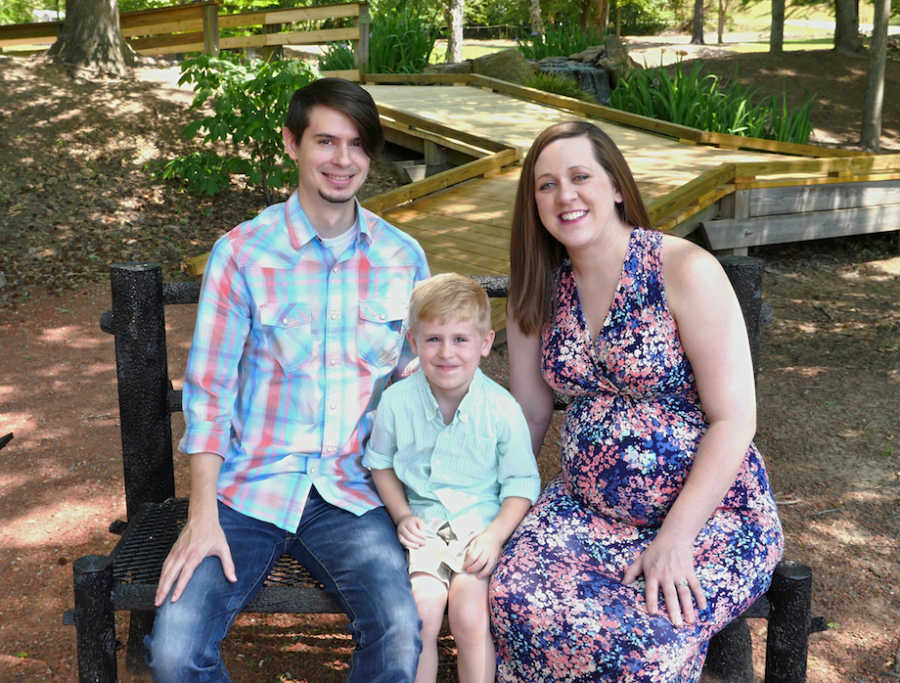 My husband and I decided to celebrate Valentine's day early and eat at a nice restaurant. I told myself I was going to enjoy this dinner and focus on our relationship. I made it about halfway through the dinner and then I busted into tears. I told my husband I did not know what to do. I felt like every choice was heartbreaking. I told him we could not decide quickly. We needed to talk to our family, friends, pastor, and my OB at home. I wanted so much for the nightmare to end.
A whole month passed with us researching, talking to others, and praying for guidance. I felt like if I chose comfort care for him, I was giving up and not giving him a fighting chance. Finally, I decided to research more about comfort care. I came across a page of a woman named Amy who chose comfort care for her daughter. As I was sitting at work, I read her story and could barely get through it with all the tears in my eyes. Then I read a line that spoke to my soul, 'I cannot ask my child to fight a battle they will not win.' When I got home, I read the story to my husband. We both sat and cried together and decided we were going to do comfort care for our Ezra.
On April 25, 2017, at 2:52 p.m., Ezra Thomas Alexander came into this world, kicking and screaming, surrounded by his family. He was the most beautiful thing I have ever seen. This was a miracle. We were told due to the stress of delivery, he might be born sleeping. There was not a dry eye in the room, even my doctor teared up with us.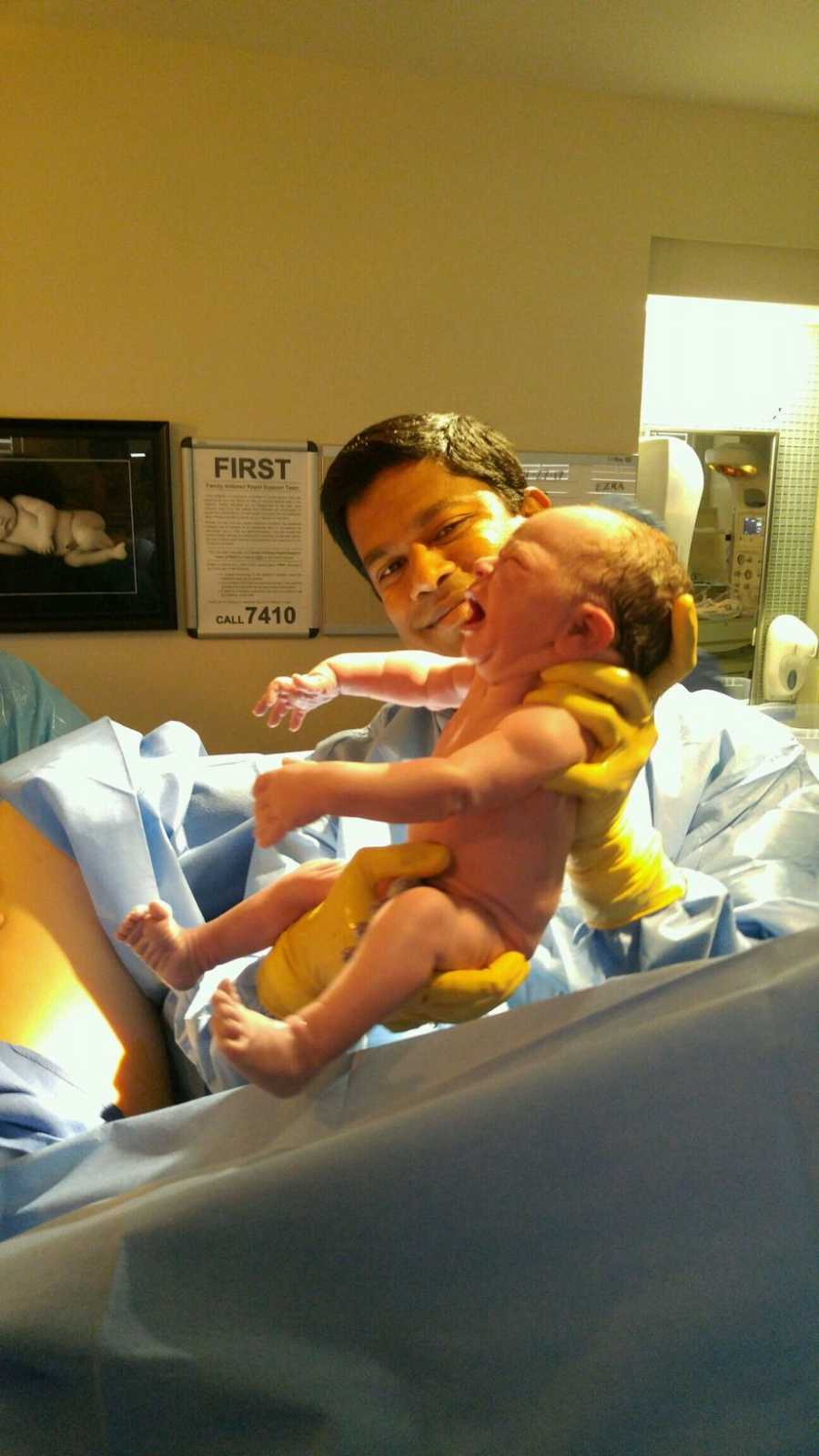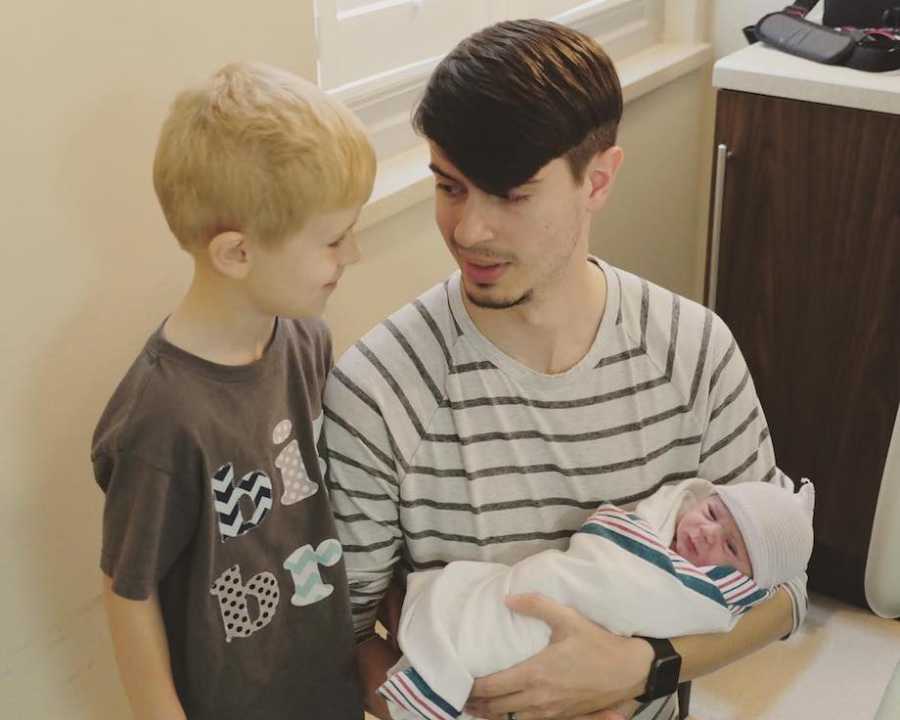 As magical and beautiful as this moment was, I felt like my heart was ripped out of my chest. Unfortunately, Ezra's heart condition had worsened from the time of his earlier scans. My tears of joy turned into tears of anger. He was mine and I did not want to say goodbye. I refused to let people hold him at first. I was jealous of my time with him. I cried in anger to God, 'Why did you give these desires of being a mother since I was a child, and now my own flesh and blood is being ripped away from me?' I was so angry at God at that final question, and I shut Him out. It took time, prayer, and the unconditional love of others to soften my heart.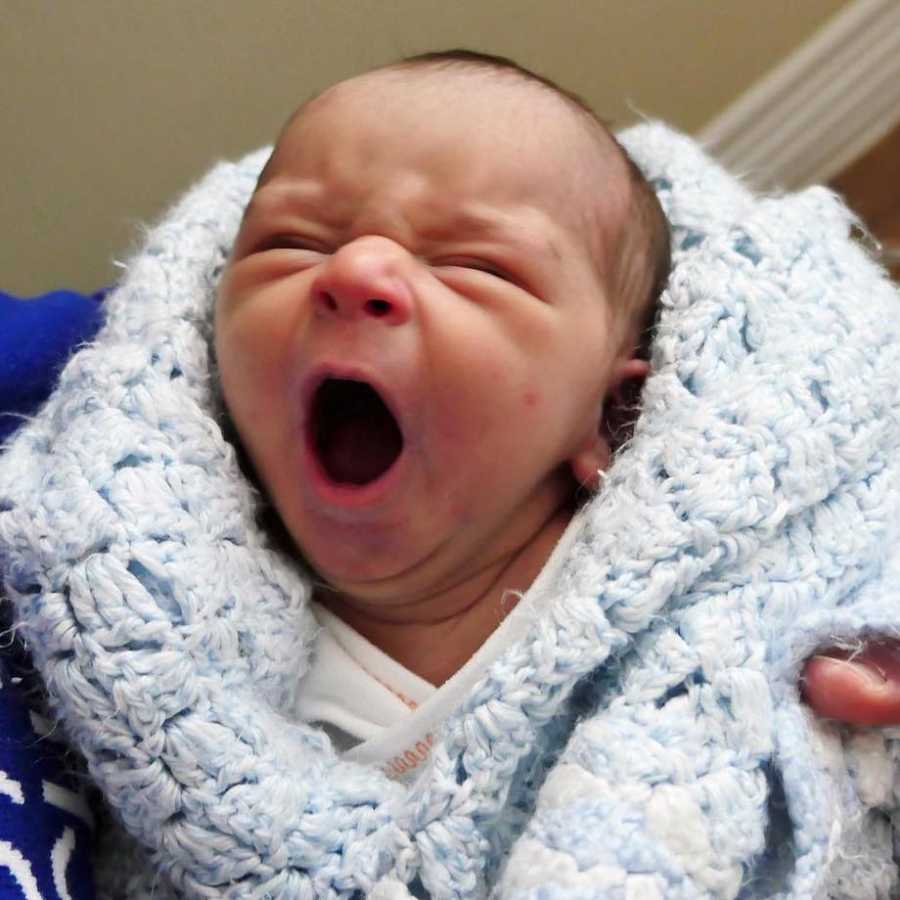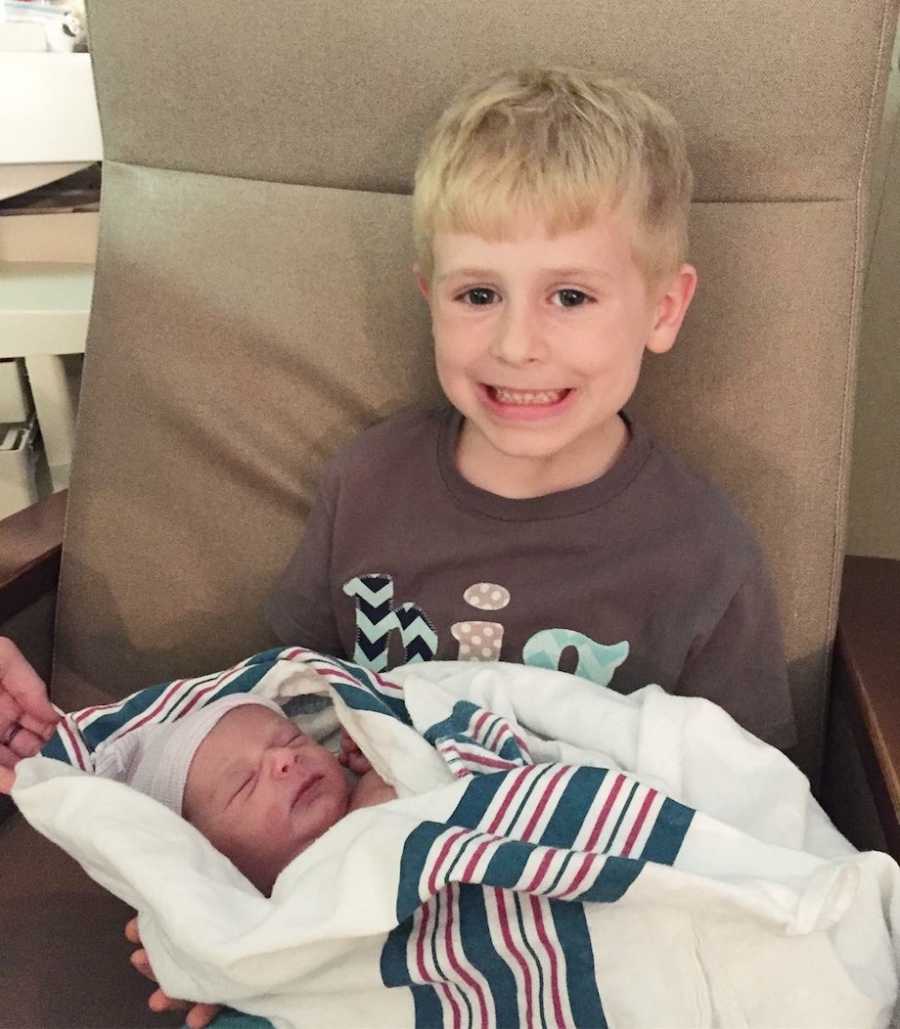 Ezra lived a beautiful 64 hours and 23 minutes in the arms of his father and I until Jesus called him home. He was able to come home with us and spend his final hours surrounded by everyone who loved him dearly. He never knew what pain was and lived a life only knowing love. He was handsome, wonderful, and deserved a long life.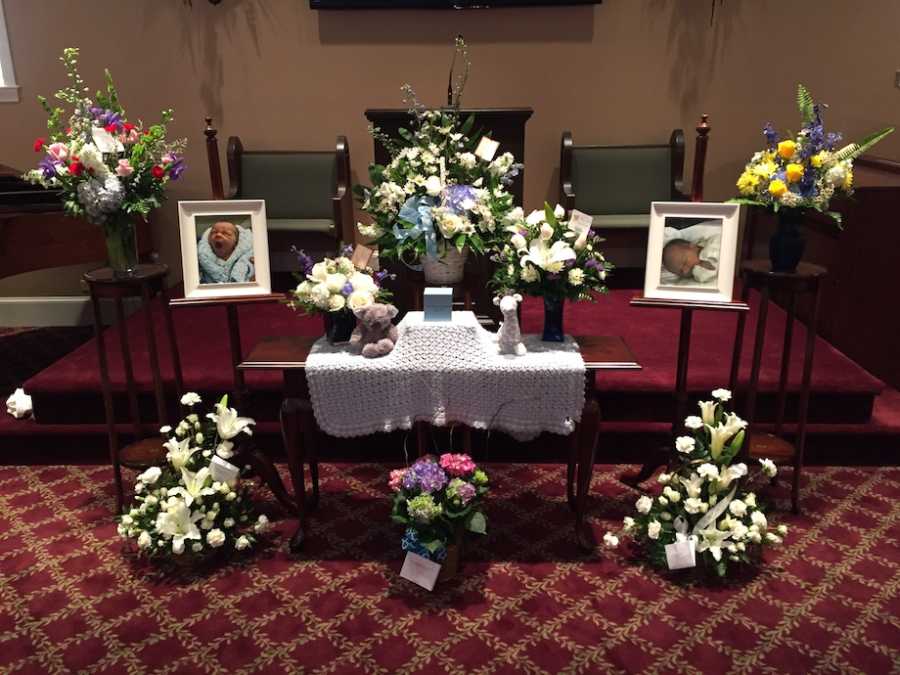 Ezra's short life has irrevocably changed me. I now value all the little details of living. I try to not take a single person for granted, and I always remember to tell everyone I know how special and loved they are to me. No one is promised tomorrow. Ezra was one of the best gifts that has ever been given to me. Ezra has taught me to be a better wife, daughter, sister, and mother.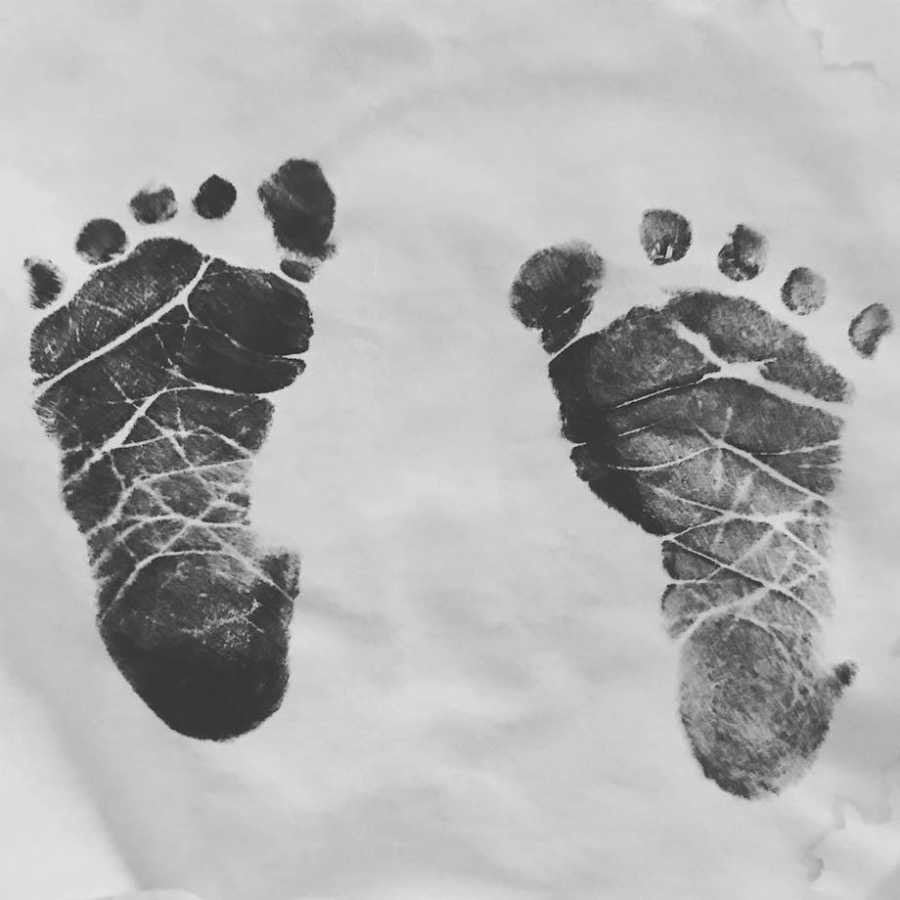 I have a sweet daughter named Keziah, who is a rainbow to the sorrow we all felt with losing Ezra. She is sweet and cuddly. I know she would wish to have had two older brothers instead of just the one. She is protected by Ezra still, only it will be from Heaven instead of here on Earth. I prayed the entire pregnancy for a miracle and that God would heal Ezra's heart. My prayer was answered. His heart was healed the moment he left my arms and went into our Heavenly Fathers. If you asked me when I was a child, 'Would you still have as many children as possible, even though you will have to bury one?' My answer would be, 'Of course, absolutely.'"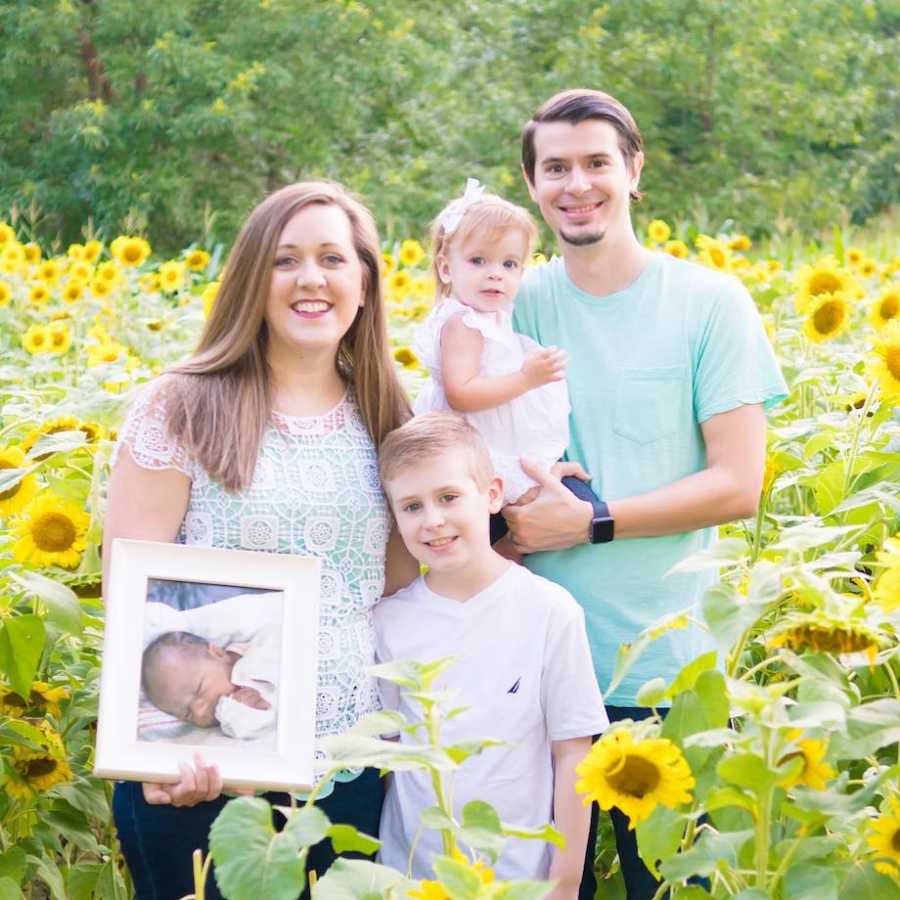 This story was submitted to Love What Matters by Sarah Alexander from Augusta, GA. You can follow their journey on Instagram. Do you have a similar experience? We'd like to hear your important journey. Submit your own story here. Be sure to subscribe to our free email newsletter for our best stories, and YouTube for our best videos.
Read more powerful stories like this:
'Do you want to resuscitate?' We needed to let him go. Sobbing, I told them, 'No.' It was time to stop fighting.': Mom admits rainbow baby's birth was 'bittersweet' after losing brother to 'ultra-rare recessive disease'
'We begged her to let go. She kept fighting to stay with us. 'We'll be together soon. You need to go home,' we said.': Mom says daughter suffering from CHD 'passed peacefully in my arms,' is 'finally at peace'
'Her 17-minute life was filled with nothing but love. Dads, you are allowed to cry, too.': Couple shares 'life-shattering' moments their preemie daughter is born, dies in their arms
Do you know someone who could benefit from this story? Please SHARE to let them know a community of support is available.