"It was a story that wasn't supposed to end after just 7 years. But fate had other plans. Before I met Rogie (Michael but I always called him Rogs, Rogie, or Bear), I had been in an awful relationship for 11 years. On the first of April 2012, I found the courage to leave. I don't want to dwell on this relationship as it doesn't deserve it, but it has molded me in a way I was so insecure, lost, and had no self-esteem.
I moved to Australia in October 2012. The first stop was Melbourne, then I moved to Sydney in January 2013. I was always the life and soul of the party but inside, I wanted to settle down with someone who would treat me right. I never gave up on finding real love. I first spotted Rogie at a party. I heard this man laugh and he instantly caught my eye. Pictures were always my thing and I snapped him from a distance. Nothing happened with Rogie until one of my friends was telling me she was going to set me up on a date. She had promised me he was a nice guy. We arrived at the pub to meet 'this guy.' It was the guy from the party, Rogie! Rogie had asked Laura for my number, and we started texting over and back for a few weeks. I was so excited.
Rogie invited me for dinner several times but I always made up a silly excuse. I was so afraid of someone actually being nice to me. Eventually, one Friday, I agreed. From the first night I walked into Rogie's apartment, I knew I liked him. He made me dinner. We laughed so hard at each other's accents (he was from Northern Ireland and I'm from Southern Ireland), watched a movie and it ended up with me dancing to Belinda Carlisle's 'Heaven is a Place on Earth.' I didn't leave until Sunday afternoon. We were inseparable. We spent every evening together watching DVDs, walking, talking sharing stories about each other, and being so happy. We met each other's families over skype and we both instantly loved each other's families. We were in love.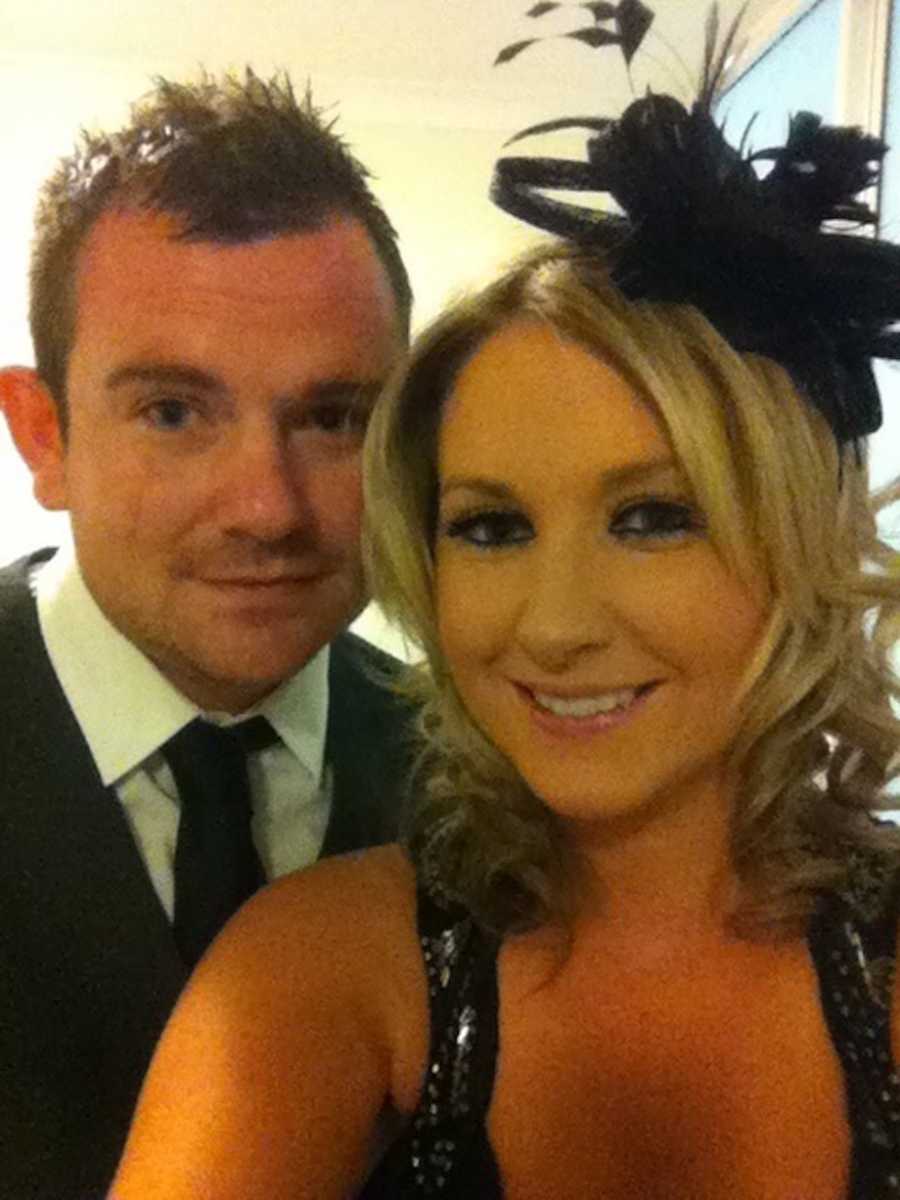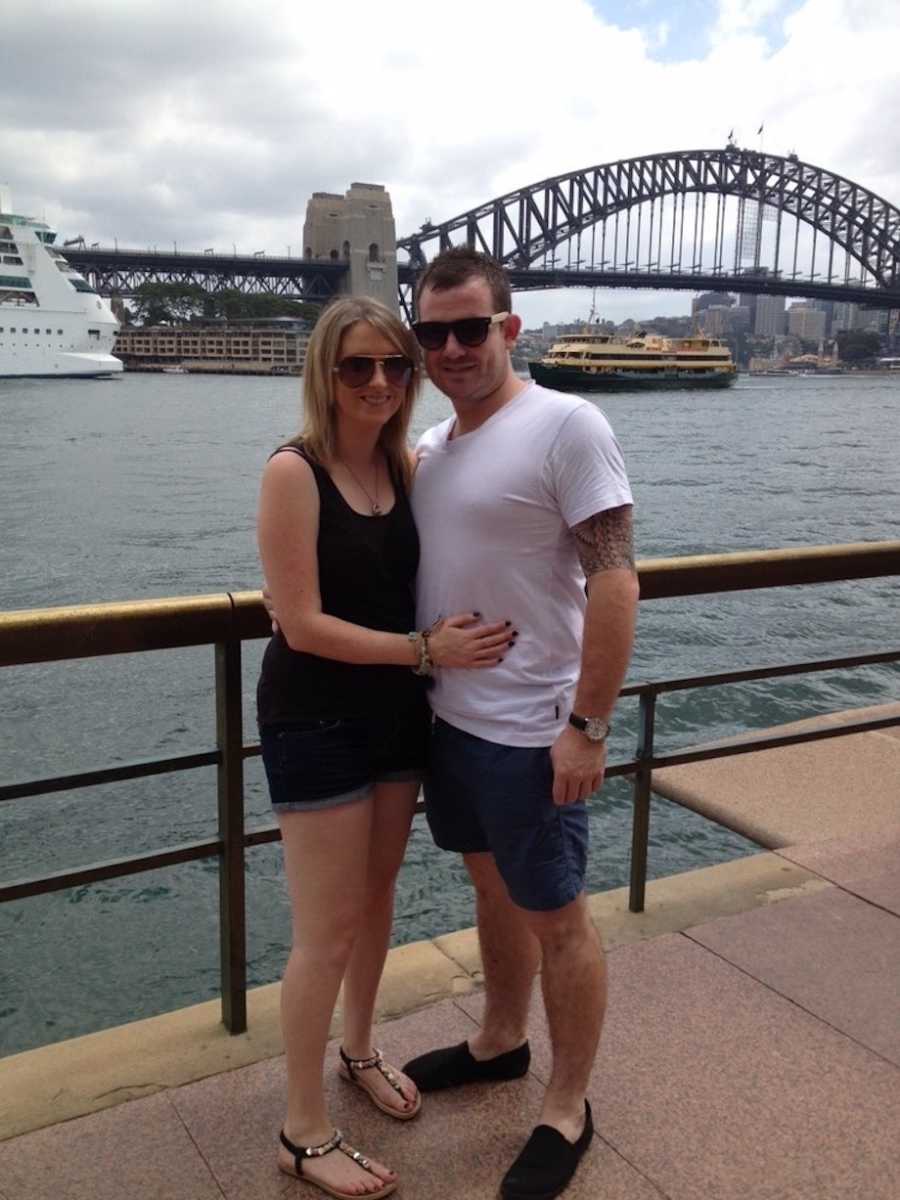 Then I realized my period was late. I took the test and instantly, those lines appeared. We were going to be parents. We were so happy and decided it would be best to return home to have our baby. We decided to move to Rogie's home in Northern Ireland. On the 8th of August, our beautiful baby, Jack, arrived into the world. Rogie never left my side. I will never forget the smile on his face when the midwife placed Jack in his arms. I was so happy I had my two boys.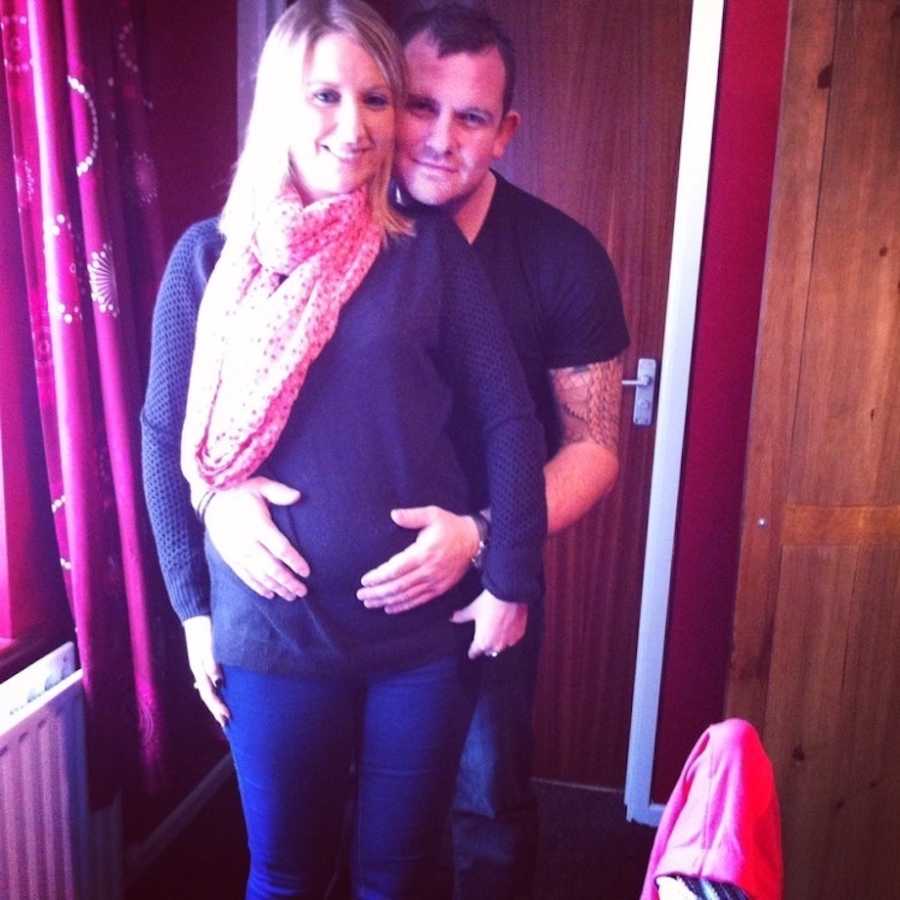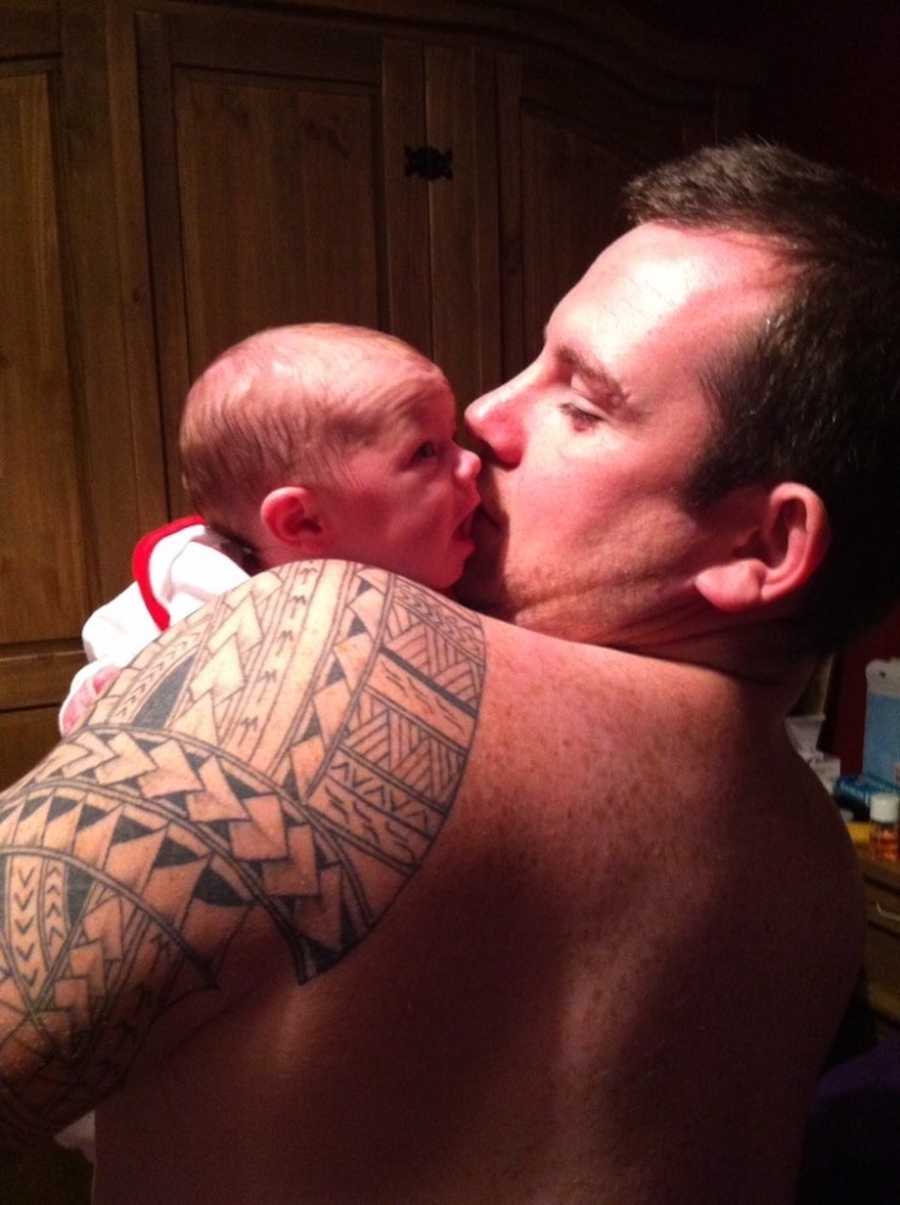 Then I got Bells Palsy. It was horrific and I felt like a monster for 3 long months. All Rogie would say was, 'I love you and I think you're beautiful,' even though I looked and felt ugly. Thankfully, I recovered.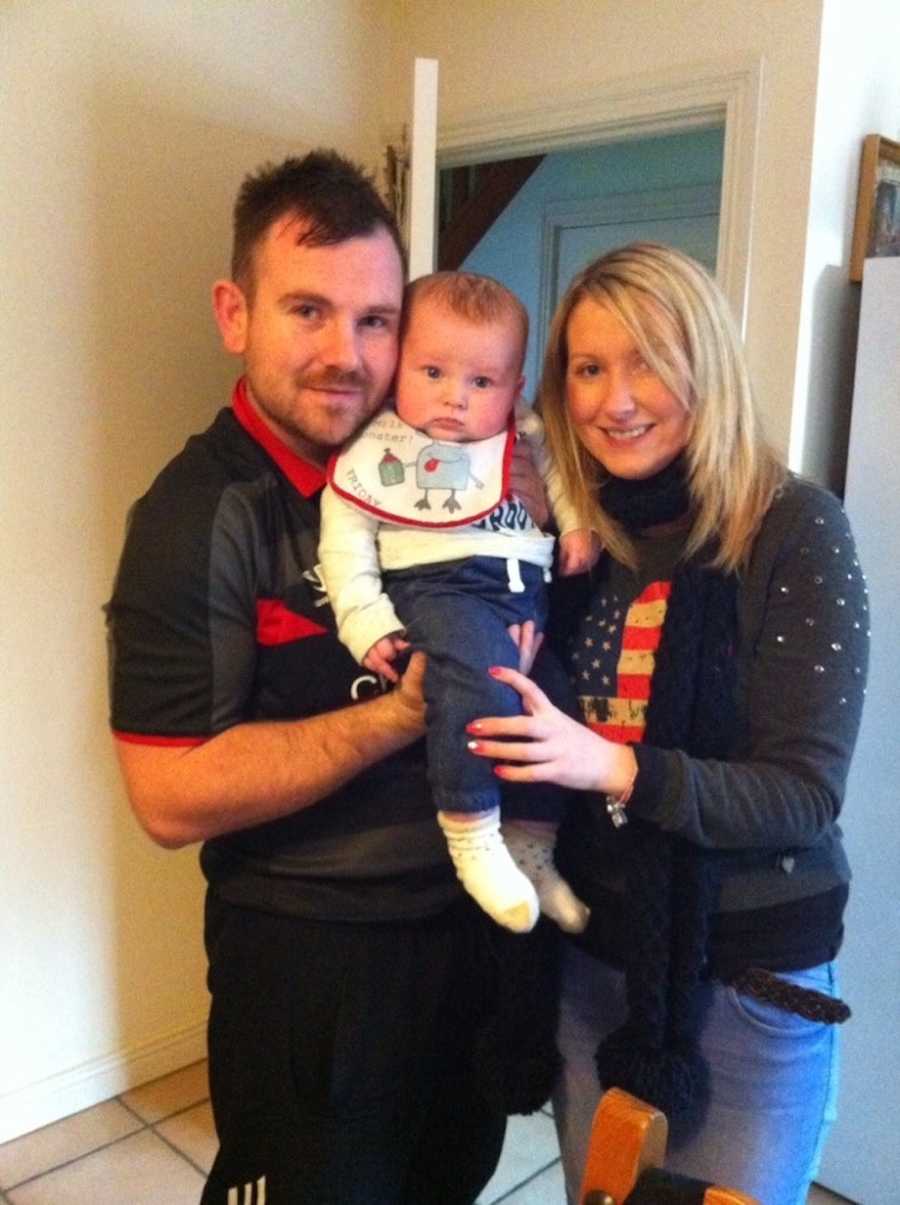 We were happy and in love. On December 23, 2014, I came home to Mariah Carey's 'All I Want for Christmas' playing and candles lit up the stairs to Rogie, who had spelled out, 'Will you marry me?' in rose petals. YES OF COURSE! We were getting married!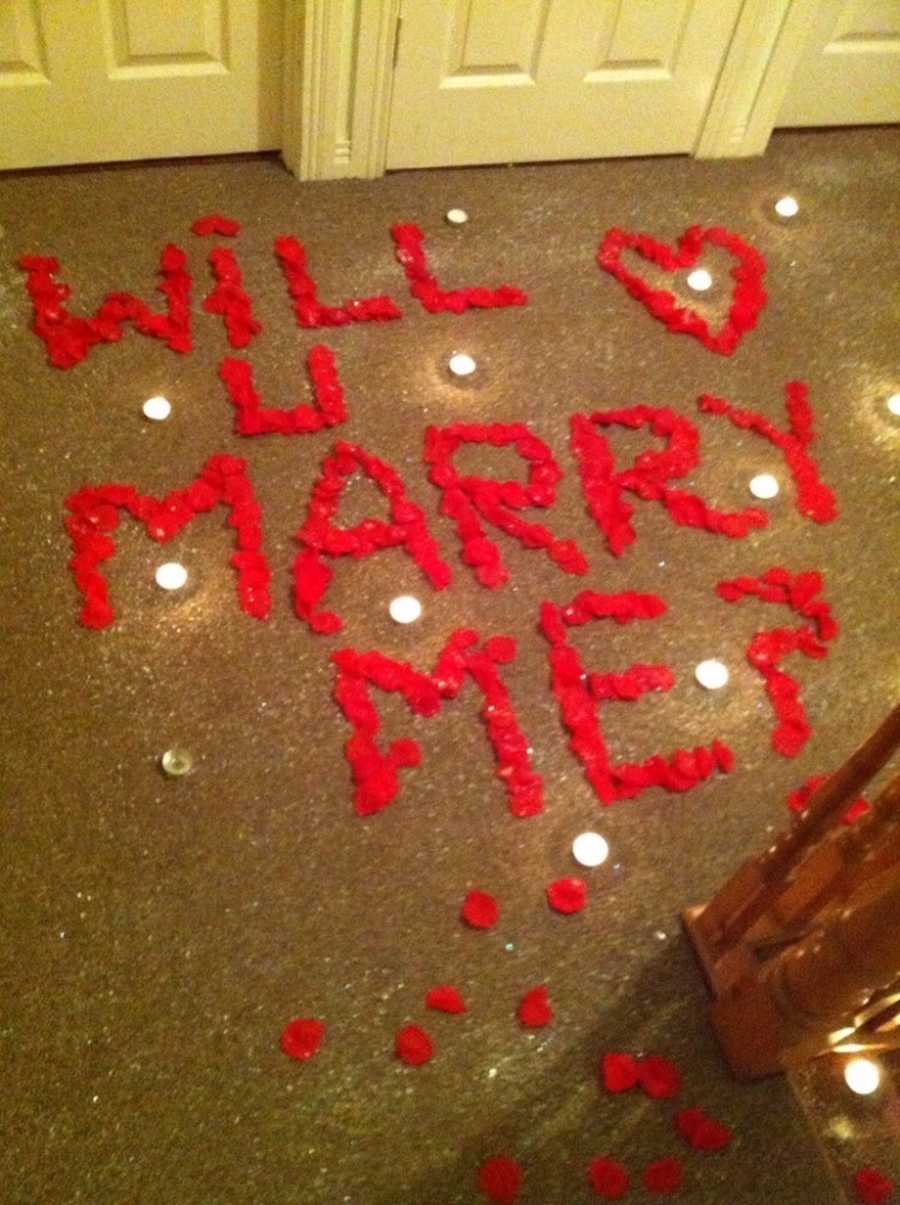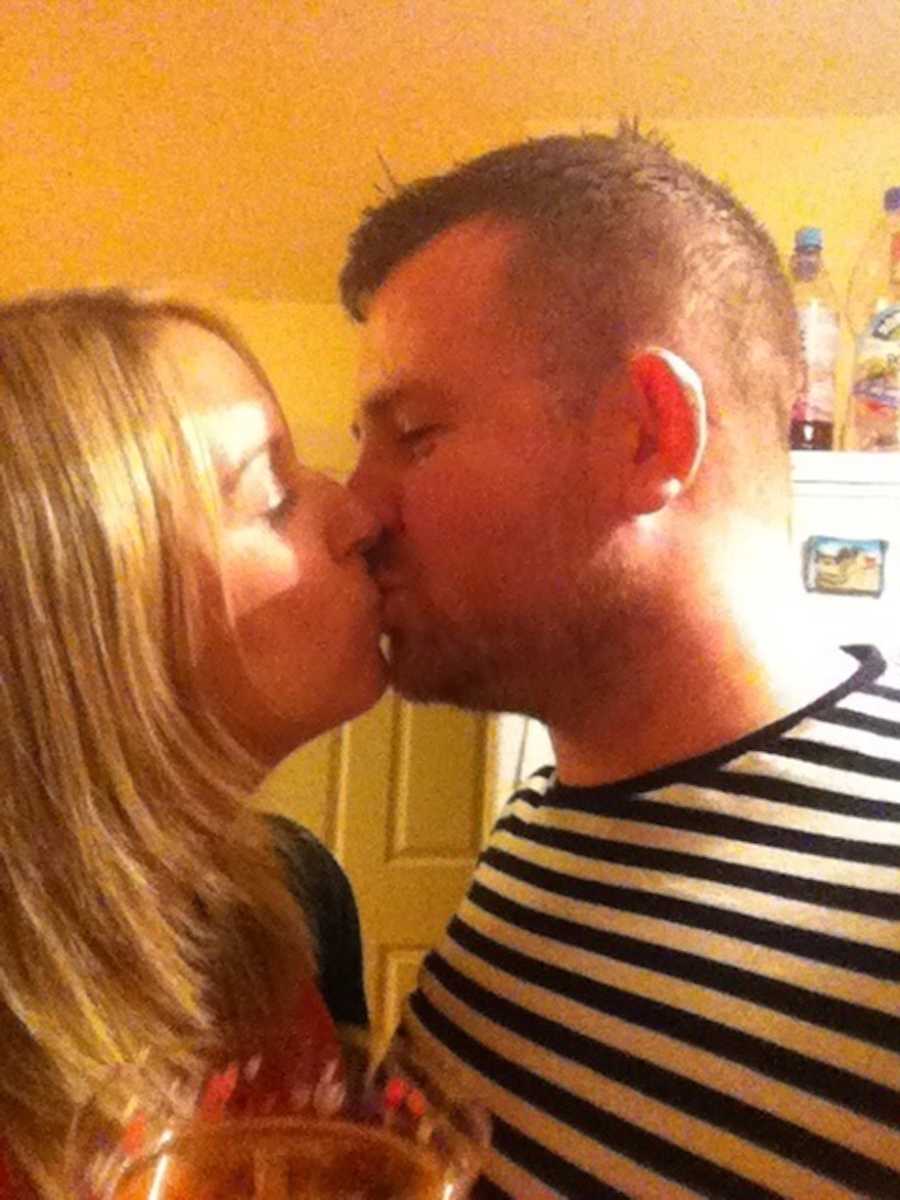 March 2017 brought our Noah, our blonde beautiful blue-eyed little boy. We were over the moon. Family life was busy. The boys were growing up and we were spending our time with our friends and families, going on outing and trips, just being a happy family. It was important to Rogie and I that we always made memories and took photos for the boys.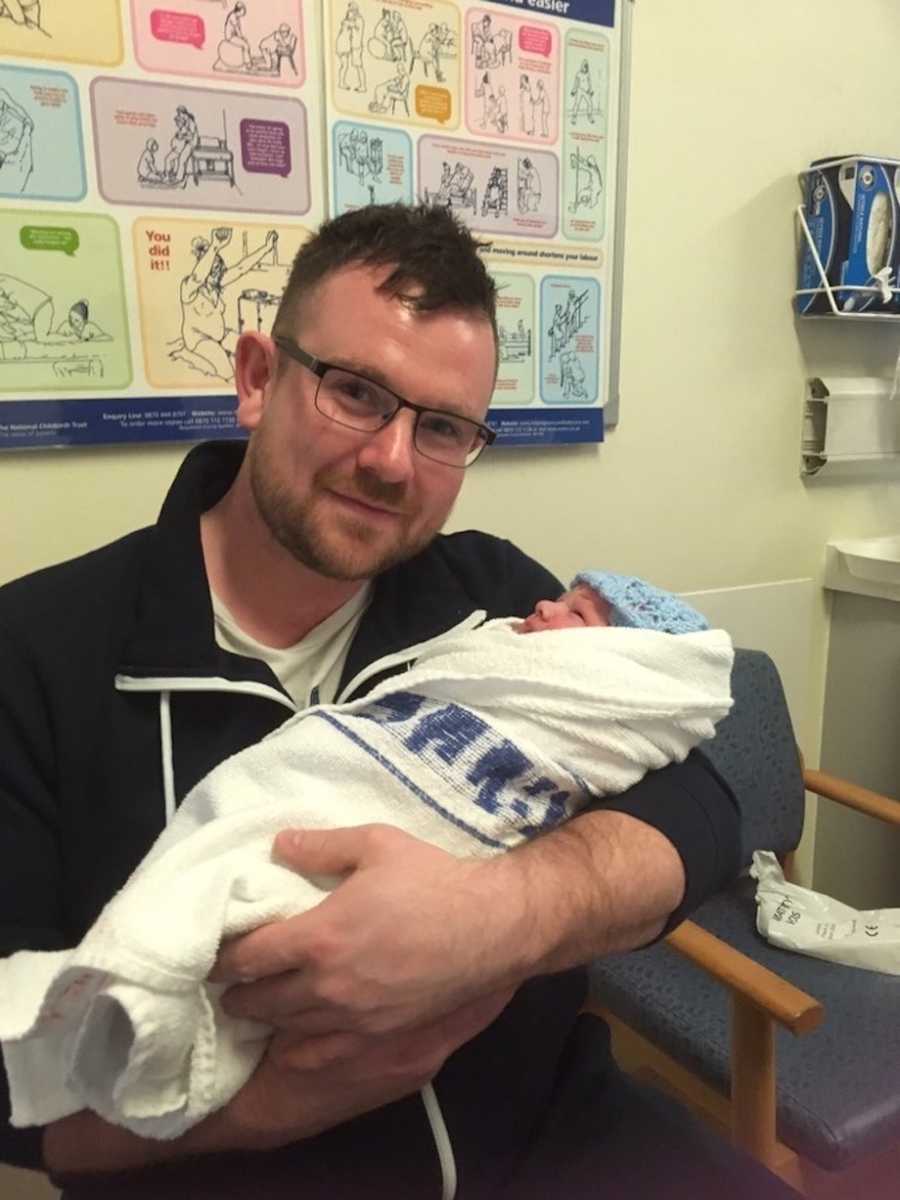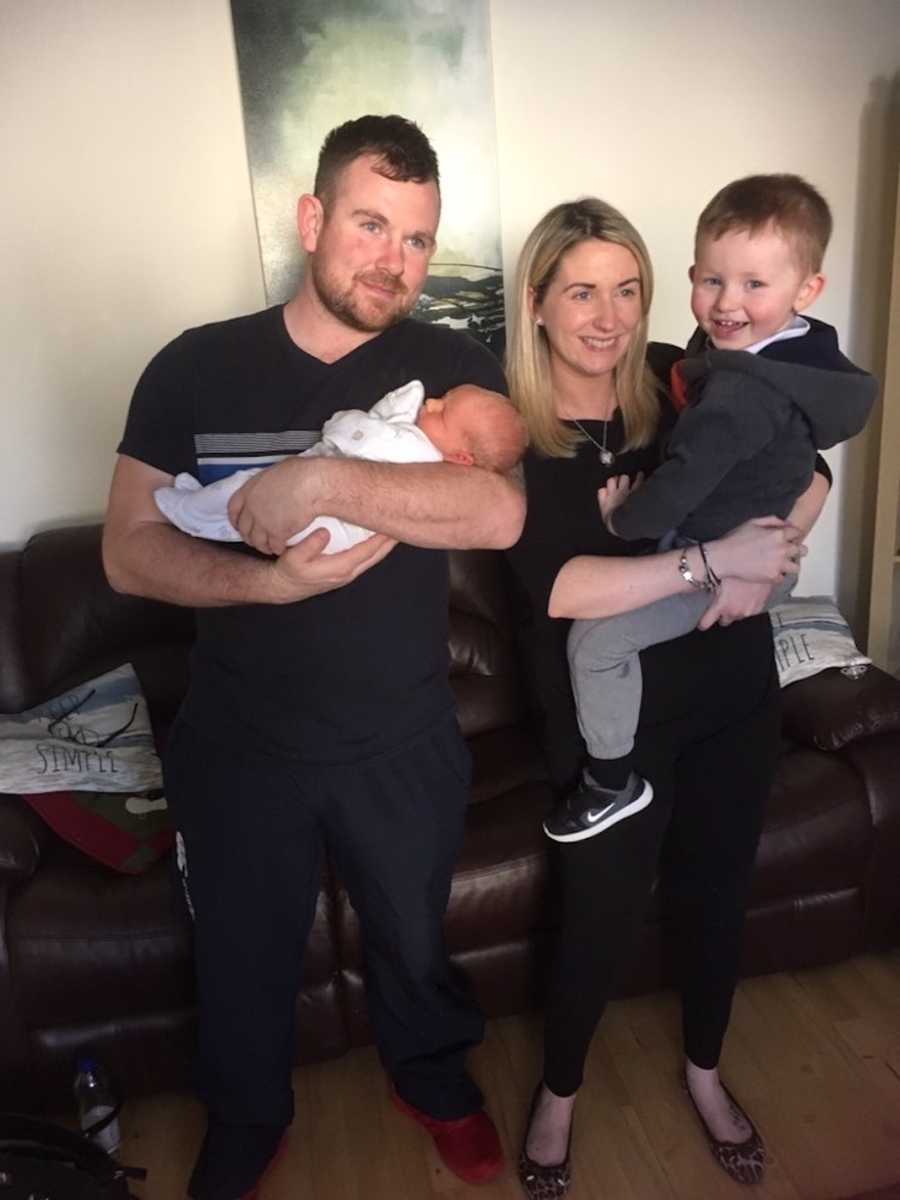 We decided to book our wedding for July 2018. Our deposit was paid and we were getting married. We whooped and danced around the kitchen with excitement we were finally going to be Mr. and Mrs. Rogan. Due to our financial situation and the fact we had two young boys, we made the painful and regrettable decision to postpone for a few years. I wish we had gone ahead with that day so much. It's probably the only regret I have for my life with Rogie. In August of 2019, Rogie's sister entered us into A Facebook Competition to 'win a wedding' and to our absolute amazement, we won! We were so excited and happy. All we wanted was to make us official! We were a married couple in every way except for the piece of paper and we thought all our dreams had come true! The planning started and we couldn't wait to finally be married.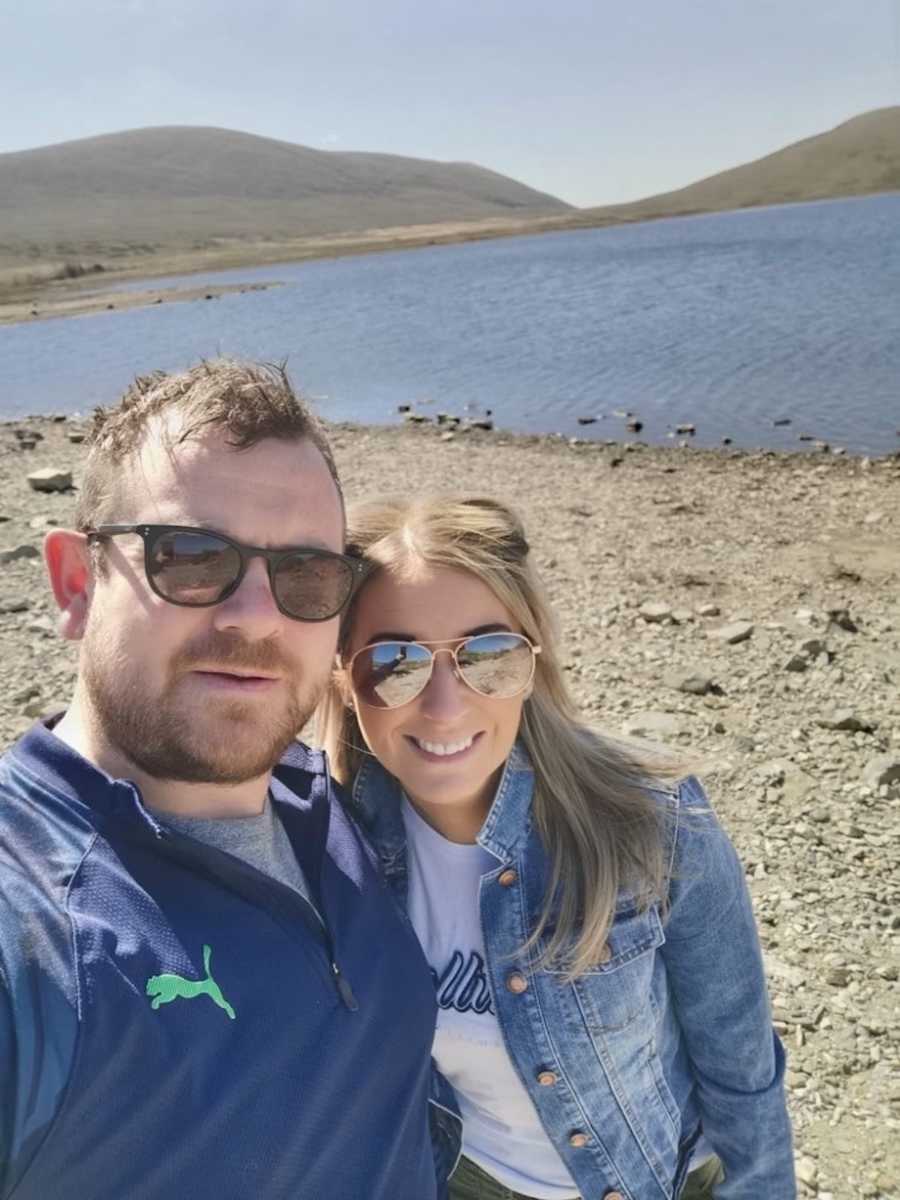 In February of 2020, the world was rocked as Covid-19 spread throughout the world. In March, we went into lockdown and spent 3 months in a bubble, and I loved it. I loved spending time every day with Rogie and the boys. The wedding was in my mind as COVID was spreading rapidly and the world was frightened. We decided that in the best interests of our families and guests, we would postpone our wedding until May 2021.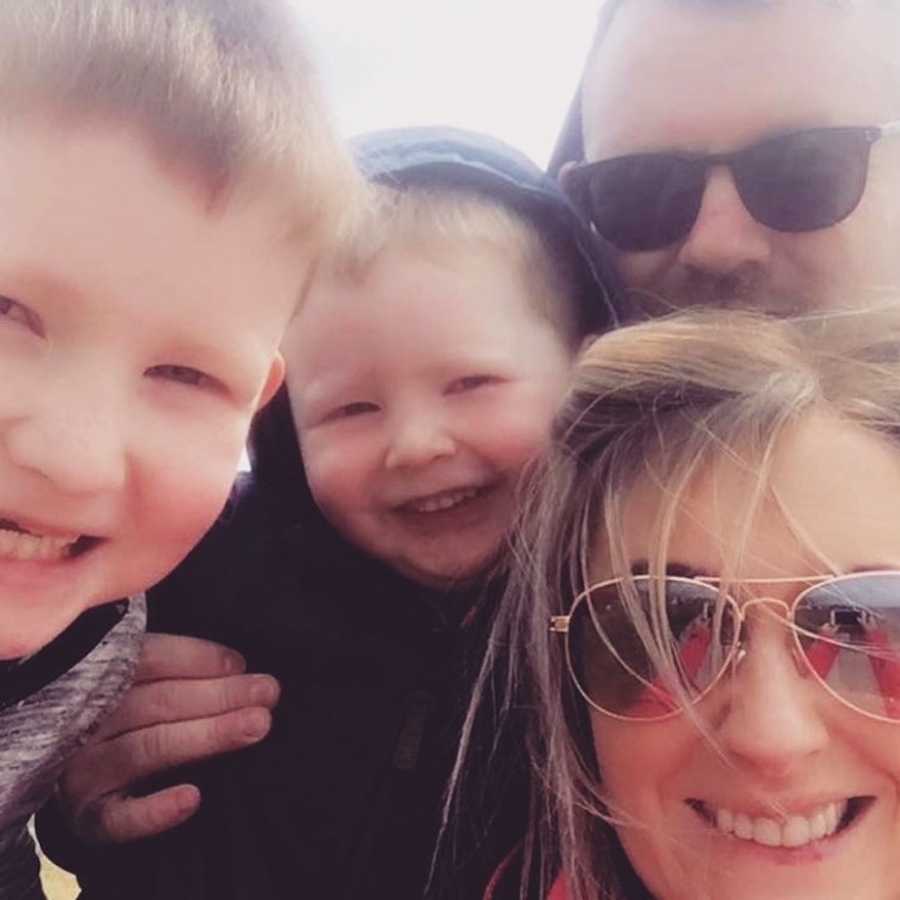 May 15 should have been my hen weekend. What I didn't know was my bridesmaids, along with Rogie, had planned me a surprise COVID hen party at home! It was the best evening ever and I was so happy.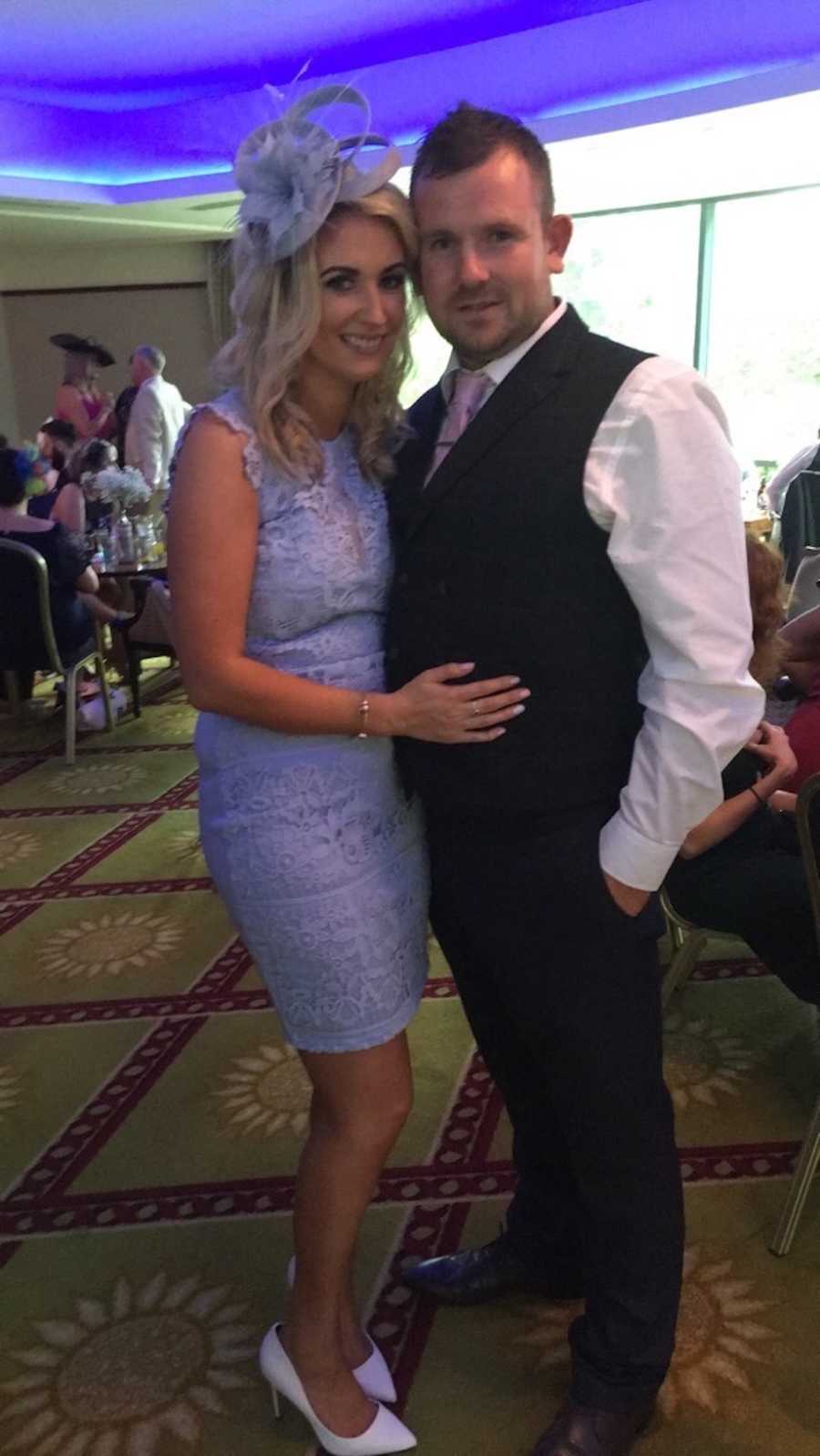 On May 31, my world ended. Life was never going to be the same for any of our family or friends again. It should have been Rogie's stag weekend Liverpool. Rogie didn't know was that some of his closest friends were coming to surprise him for his stag weekend. He had no clue at all. There was laughter and fun, and it was one of the best nights. I went to bed and knew nothing until one of our friends was in my bedroom at around 5.30 a.m., saying, 'Louise, wake up. It's Rogie, he's had an accident. Let's go now, he's hurt his head.' I asked our friend what was going on. She said, 'Rogie fell down the stairs and was knocked out,' and she didn't know anymore. The ambulance had taken him and we had to go now. Once we got to the hospital, my memory is blurred and I don't remember much. I think I was in a state of shock. Due to COVID-19, we weren't allowed to see Rogie but were told he was very unwell and in a coma.
8 hours later we were allowed in to see Rogie. We were in full PPE, due to COVID, and I remember seeing the love of my life on a hospital bed in a neck brace, wires, and machines coming out of him. It was like a horror movie but it was real. I collapsed on him and cried like I never cried in my life. I couldn't believe the love of my life was lying in a bed like this. The doctors told us Rogie had a 'catastrophic brain injury' and he was very ill.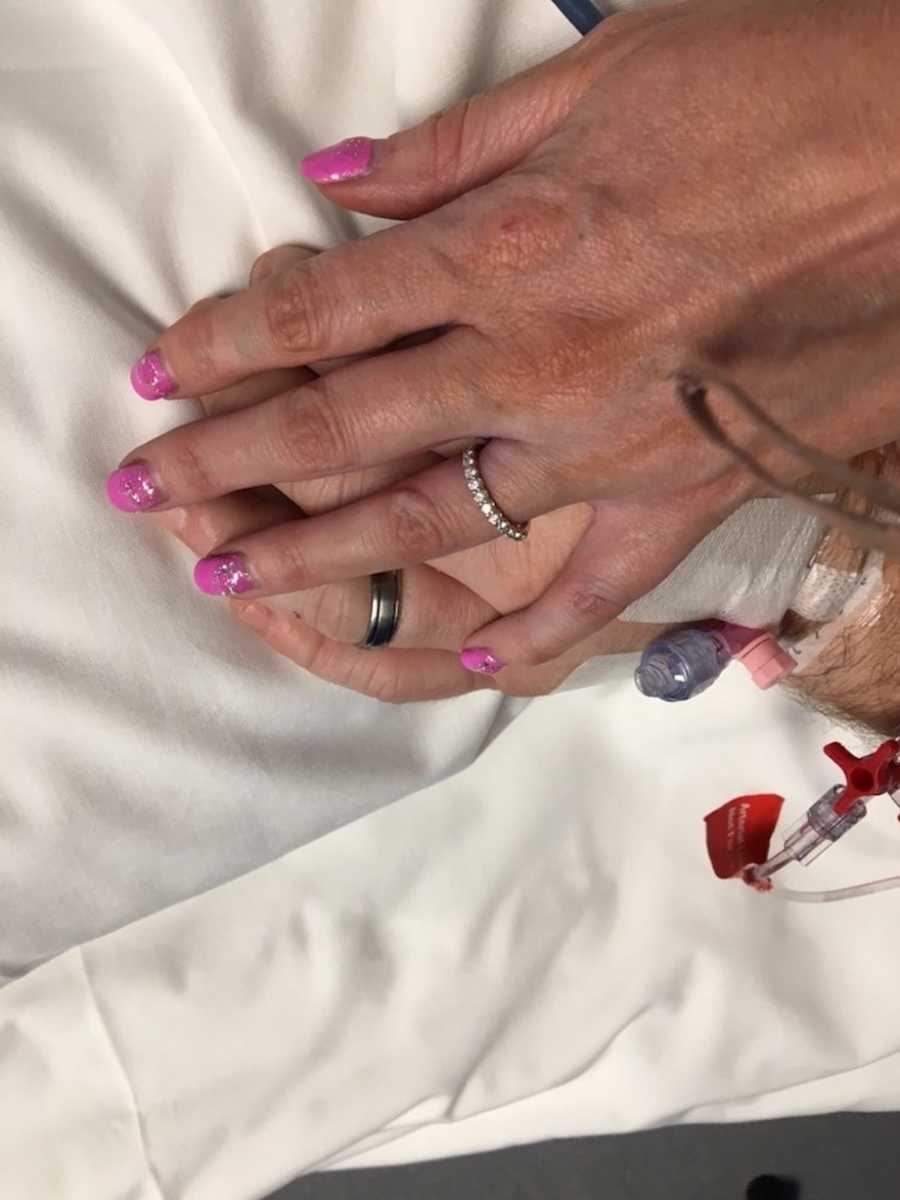 How was I going to tell the boys what happened to their daddy? They cried and screamed. They just wanted their daddy. I wanted him too. 'Why my daddy? Why, Mommy, why?' Monday morning, I rang the ICU and the consultant told us our darling Rogie was brain dead. He had no sign of life and we had to prepare ourselves for the worst. Rogie's skull was shattered. His bleeding was uncontrollable and surgery wasn't an option, as the bleeding was too severe.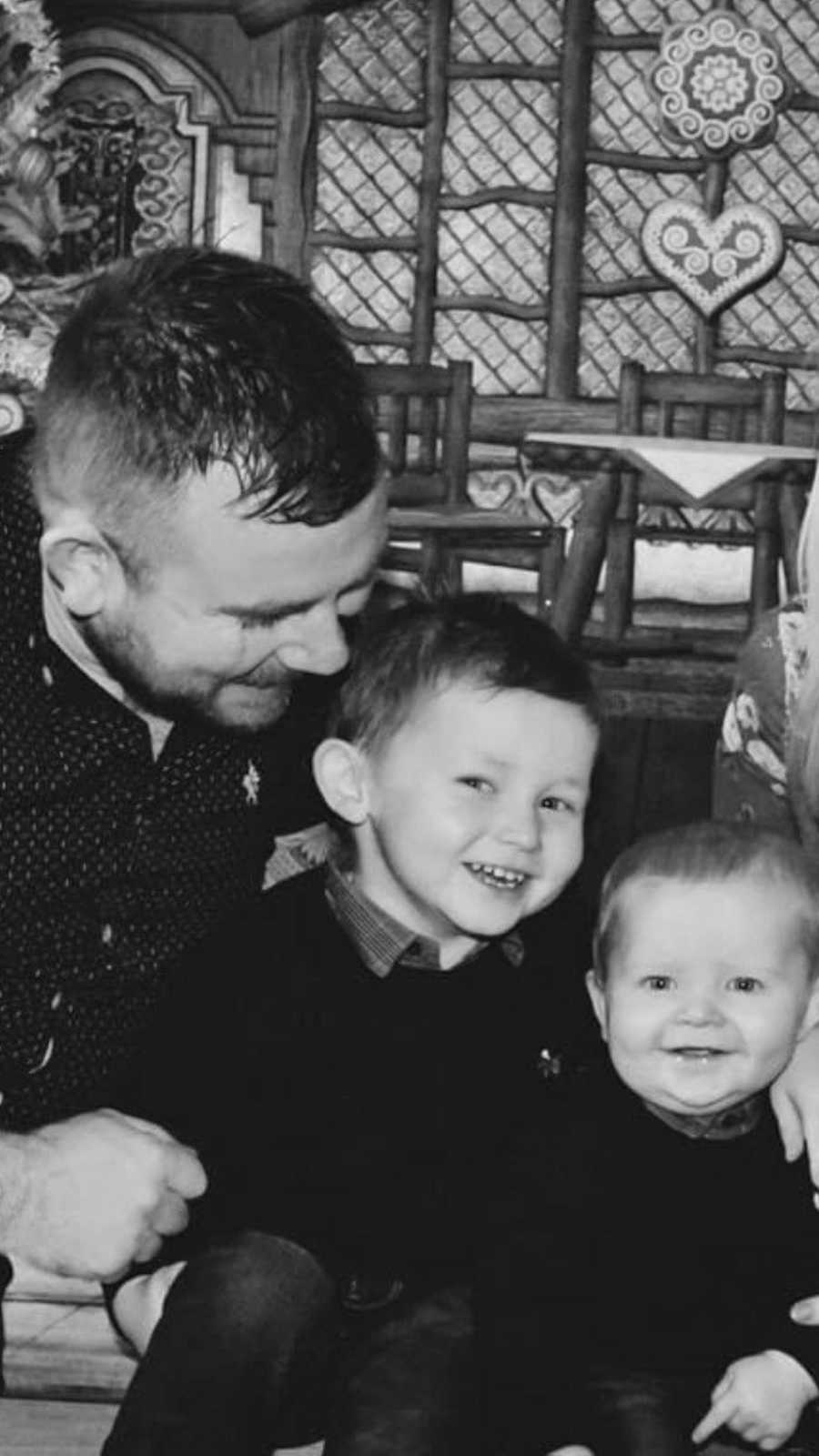 Monday night, I thought, 'If my Rogie is going to die, I'm going to do one thing for us. Get married.' I rang the ICU to tell them of my wishes and they said there was a Chaplin who could give us a blessing in the hospital. Because we had our wedding rings, he would bless them for us. I put on a white dress and was going to marry my bear. We played our song, 'Wings,' and the priest blessed us and our wedding rings. It was perfect. It was all we wanted. I didn't sleep Tuesday night. I kept thinking, 'How will I wake my Rogie up from his coma?' Then it hit me. What does Rogie love? Liverpool, his beloved Liverpool! I got five videos to play for Rogie. The players sent videos of inspiration trying to wake Rogie up. Videos poured in from all over the world from Rogie's friends, including Australia. We went to the hospital that Wednesday with the hope we were waking him up, but a new patient had entered ICU and once that happens, the ward turns to red, which means nobody is allowed in. We weren't going to see Rogie today.
On Thursday, we got a call from the hospital the consultant wanted to see us. They were going to do a brain scan on Rogie on Friday. We were told this scan would determine if he was ever going to get better and we needed to prepare ourselves for the worst. Thankfully, we were allowed in to see Rogie. We played the videos in his ear, including videos from the boys. All I wanted was him to wake up and tell me it was all going to be okay. He was the only one that could do that.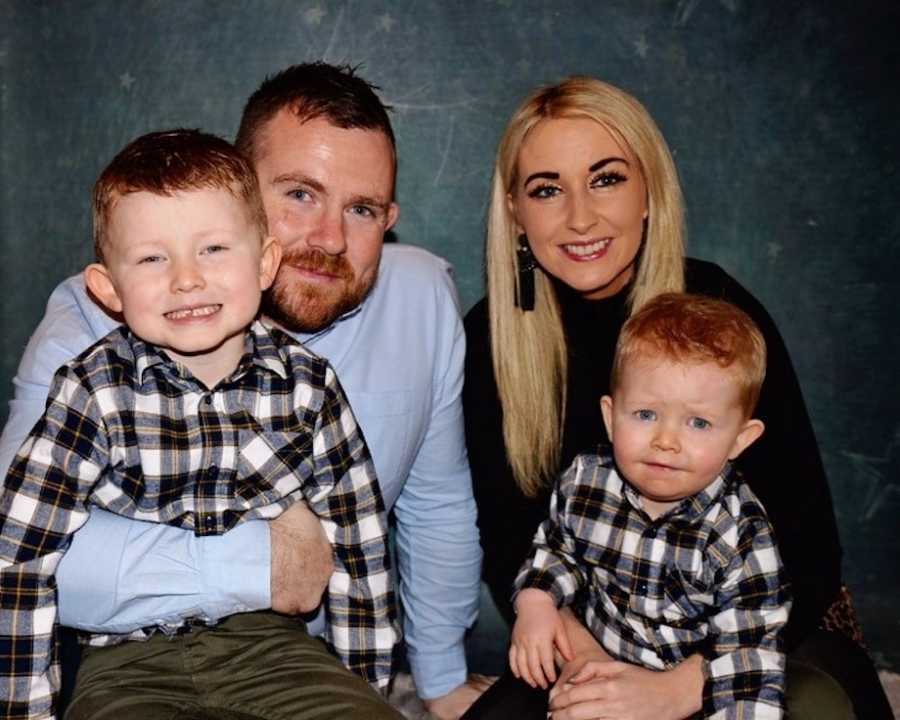 Friday came. The scan hadn't shown any signs of life at all. He was all but gone. Rogie was an organ donor. Even after his passing, he was still always trying to help people.
Rogie was declared dead at 3:10 p.m. that Friday. He was only 33.
I knew I had to come home and tell the boys their daddy was an angel in heaven that would always be there, looking after and guiding us. The children cried so badly for their daddy. My body ached my heart ached and all I wanted was Rogie.
That Saturday, we went back up to the hospital and sat with Rogie as we said our goodbyes. Rogie was brought into my life to show me what a real man was and how I should and deserved to be treated. He was a gift from God. Sunday morning, we knew we were saying goodbye to Rogie. Nothing in this world can prepare you for saying goodbye to your soulmate. We played our wedding song as they wheeled him into surgery for organ donation. He saved four lives. I am so proud of him. My Rogie was gone, the love of my life was gone, my babies' daddy was gone. I could feel a part of my body go with him. It was my heart. My heart was gone too. Nobody in my life ever came close to Rogie. We now had a funeral to plan. We choose our wedding song as his funeral song.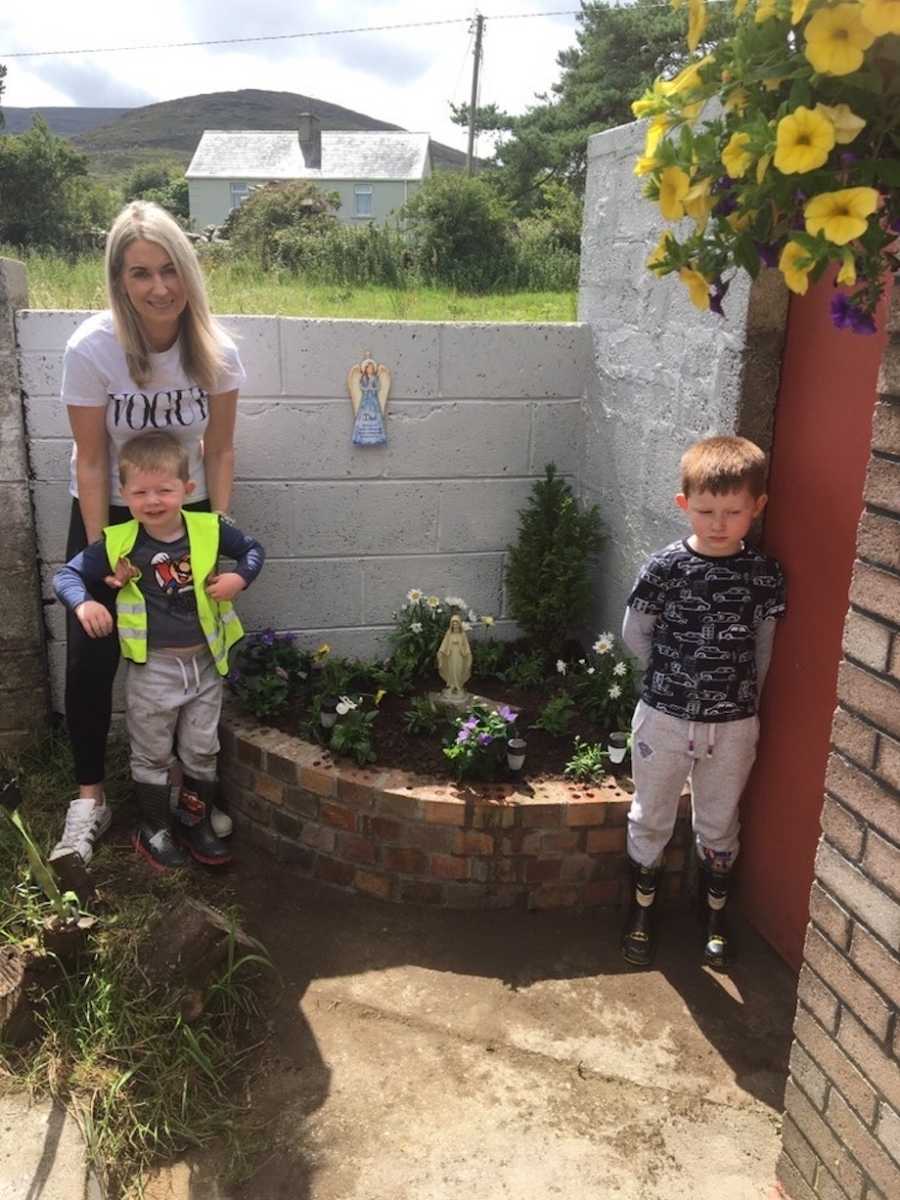 Rogie's wake and funeral were a blur of sadness. He was wearing the suit he had picked out for our wedding day. I should have been seeing him at the top of the alter in his suit, not in a coffin. Life after Rogie isn't easy. I think of him and our memories every second of every day. It's the faith he is with me that keeps me going and gives me strength for the boys. When I was packing up Rogie's stuff, I found he had written out his speech for our wedding. In it he had written, 'From the very first night I met Louise, I knew she was the one I was going to marry.' How he spoke about me gave me so much comfort but made me so sad for him. We were robbed of everything. I am simply heartbroken without him but will carry on for our boys and for the love we had. I will love him forever."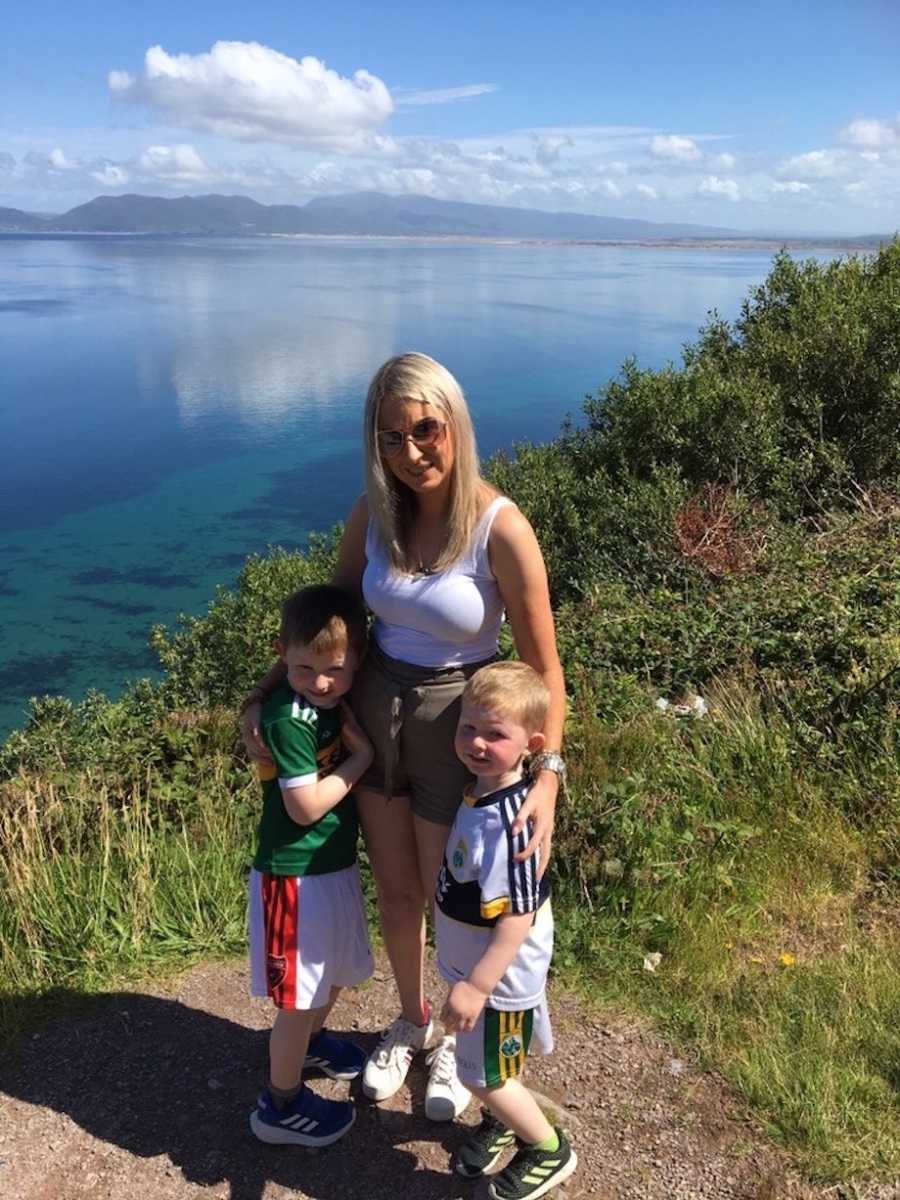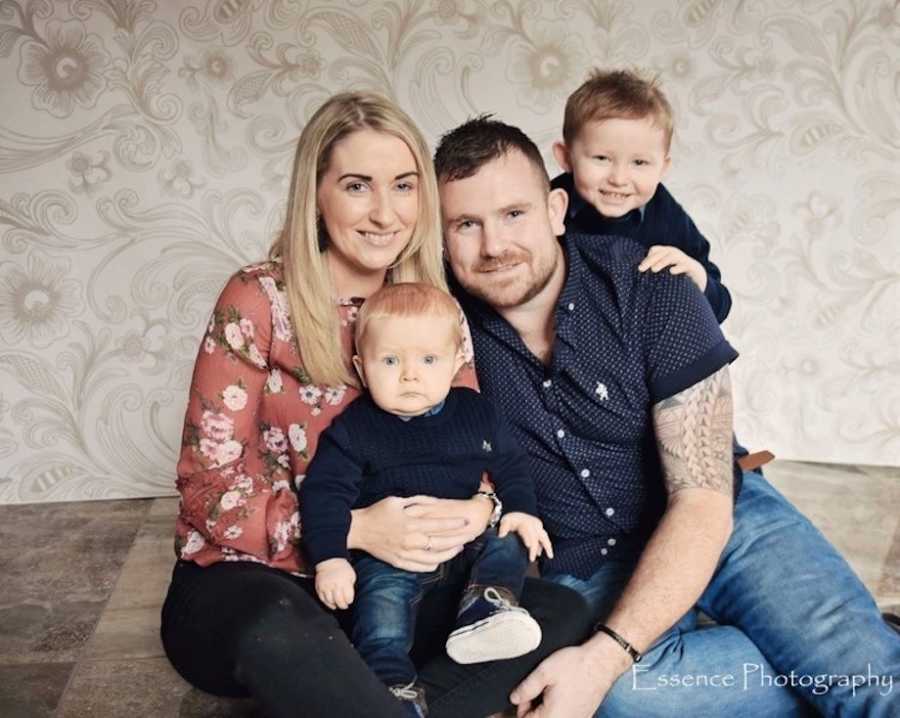 This story was submitted to Love What Matters by Louise Rogan. You can follow their journey on Instagram. Do you have a similar experience? We'd like to hear your important journey. Submit your own story here. Be sure to subscribe to our free email newsletter for our best stories, and YouTube for our best videos.
Read more stories like this:

'At 19, I'd fallen in love with my childhood boyfriend. Who was dying. And he'd fallen in love with me. We valued every aspect of the cliché 'live each day like it's your last.'
'I can't believe this is happening again.' He held our daughter, tears down his cheeks. I knew deep in my soul.': Wife says 'It was the honor of my life to be married to him' after husband dies of cancer
'Ella had tumors in BOTH eyes. 'Your twins have cancer.' Things would never be the same.': Family copes with shocking cancer diagnosis for twins
SHARE this story on Facebook to encourage others to cherish every moment and love what matters most.