"So, about that dating app life as a widow… Well, within the span of a few days of my first 'breakup' post-loss, I had four dates lined up. One, being with this guy that I felt a real connection to. We chatted off and on for about three days until one of my friends discovered something about him through her cousins. You see, when I am talking with anyone, I always get their last name. And of course through talking, I accumulate information that helps me get a better picture of who they are.
As a 33-year-old woman who is new to the dating app world, taking safety precautions is a must. But really, any woman should take some measures to ensure their safety. My measures are my friends. I give them his name and his picture, and they look him up. They check out that he is who he says he is. And if we make it to the meetup stage, I give my friends the location of where we are meeting and what time. I generally keep them updated throughout the evening as well. Any man that is worthwhile will be ok with this. Now, it's not like I'm whipping my phone out in the middle of a conversation, I generally wait for a moment when one of us in the bathroom to check-in.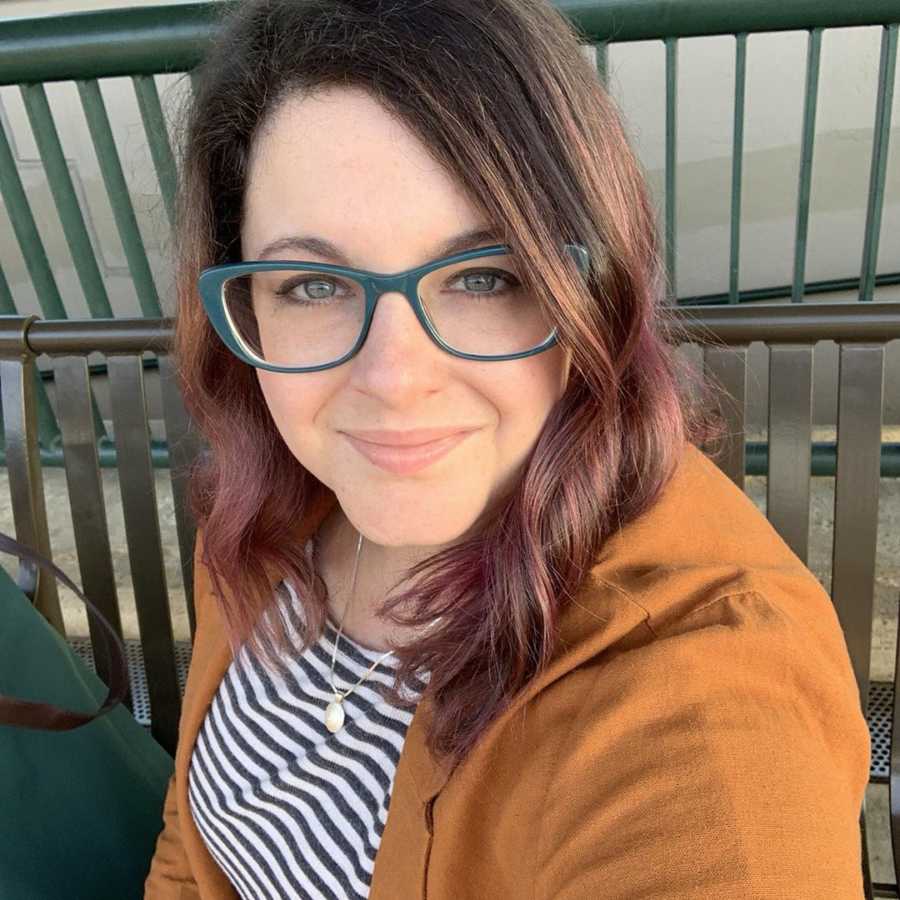 Anyway, this guy, I'm going to call him Farmer Boy, since he owns and works on a farm. Which is really awesome. Totally opposite of what I would go for, but I figured, why not? You never know what you may have in common with people and sometimes opposites truly do attract. So, we chatted about everything, from TV shows, to his life on the farm, to me being kind of a city girl. We both grew up in the same area and were right around the same age, so I figured maybe we possibly knew some of the same people or hung out at the same places. But we did go to different high schools, so there was a chance we knew none of the same people. We really did click. We had a similar mindset on a lot of different topics. I made the first move in trying to secure a date. We settled on the upcoming Friday night, just two days after talking. I always figure it's better to meet in person sooner than later, because if there isn't a spark you haven't spent an incredible amount of time building up the person and the first date.
The third and final night of our conversation came to a screeching halt. My friend Jillian messaged me with this, 'Soooo I don't want you to be mad at me, but I asked a cousin who went to the same high school as your farmer boy…and I am only telling you this so you don't possibly waste your time… he is not 31 or 32…he graduated high school in 2017.'
I immediately messaged Farmer Boy to confirm his last name. Which he did. He jokingly said, 'Are you going to stalk me?' I said jokingly back, 'No, that's my friends' job!'  I messaged Jillian back and we confirmed the same name. I then went to Facebook and confirmed the picture and name. His 'basic info' section was private, but on cue, Jillian sent me a screenshot of his 'basic info' from her cousin who is friends with him on Facebook. There was the undeniable proof he had lied about his age. And I do believe age is a number, but he lied, right off the bat.
He was not 31. He had just graduated high school in 2017. Born in 1997.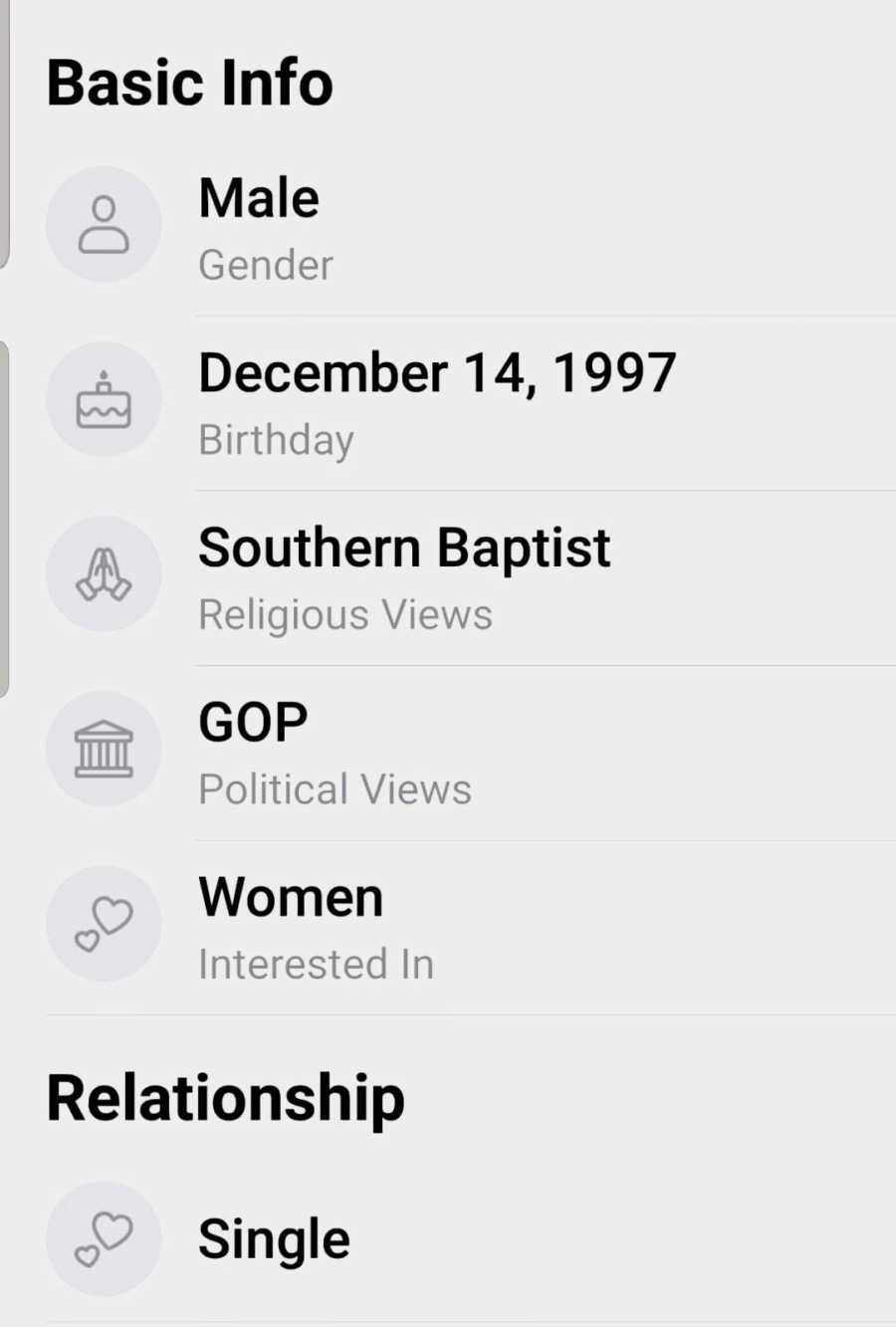 So, I decided to confront him in a playful way. I said, 'You nervous, you got something to hide?' To which he replied, 'No, not at all.' Then. I fired back at him. 'So…are you lying about your age?' He then replied, 'That is my one and only lie. I swear. I prefer older women and have nothing in common with women my age… And this is where we part ways.' I said to him, 'I didn't even need your last name, my friend has a cousin who went to high school with you. It was just to confirm. We started this whole thing on a lie, how do I know there aren't more? I have to be protective of myself and my son.'
He was very respectful and understood. He handled it like an adult. The thing is, I actually think he may have been a decent guy. But, him lying about his age just showed how immature he actually is. I gave him some advice. I told him not to do this again (which he probably will), and I told him to be honest, and show people who he is through his actions. Lying out the gate is never going to bode well. I then deleted our chat thread.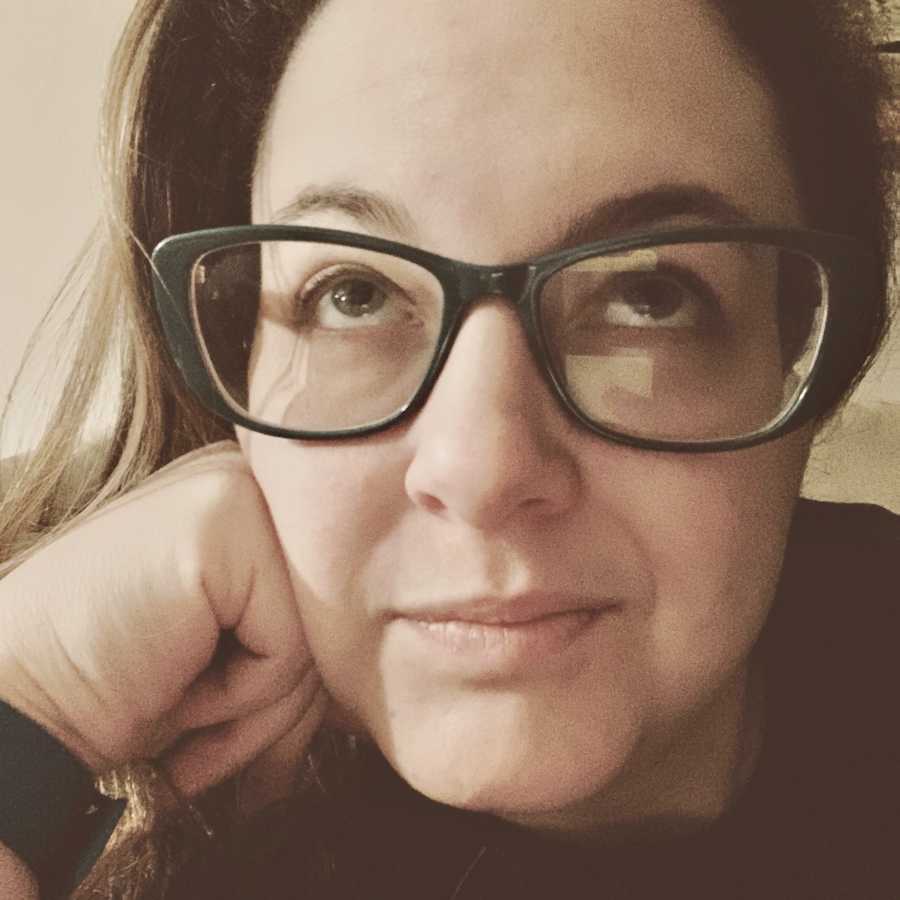 I then messaged Jillian and said, 'Well back to the drawing board!' And so back to the drawing board, I went.
Funny enough, the Friday of what would've been our date, a notification popped up on my phone. Farmer Boy just couldn't help himself. His message read, 'Hey I'm sorry to bother you just thought I'd send you a text one last time because I'm super bummed out and was looking forward to tonight.'
To which I responded…NOTHING. To quote Ariana Grande, 'Thank u, Next.'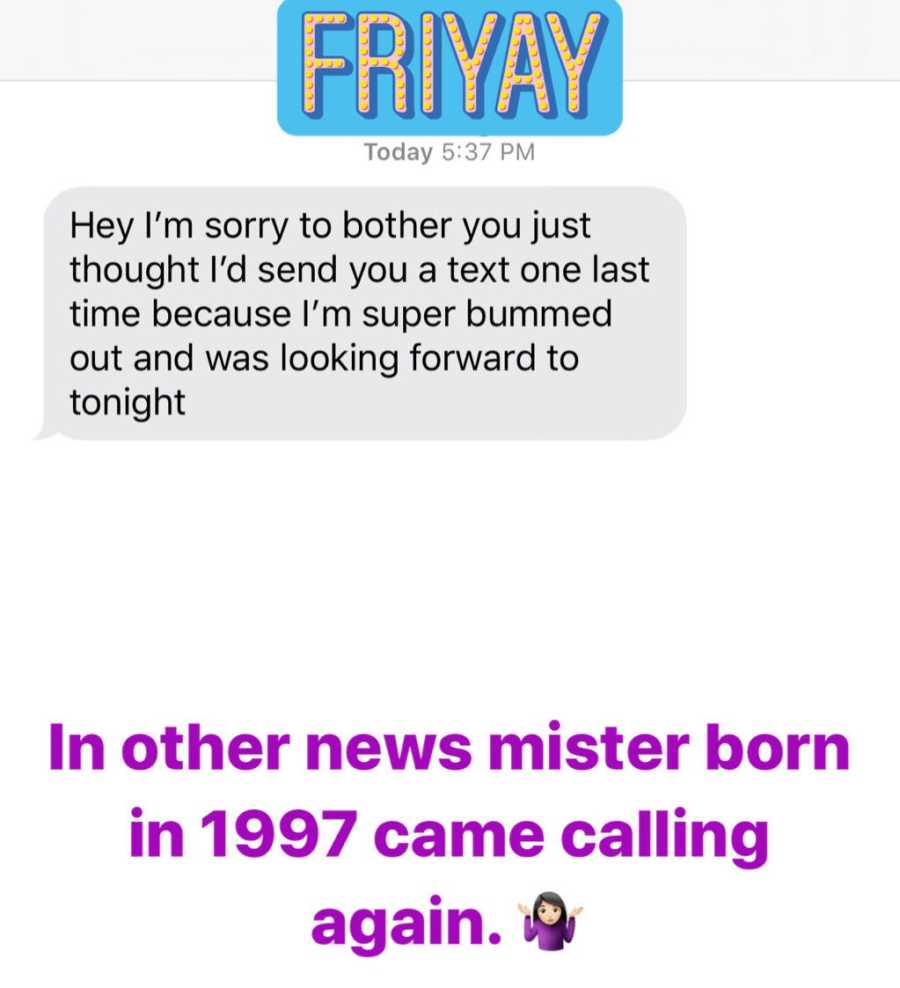 This story was submitted to Love What Matters by Brianna Simpson of Fredericksburg, Virginia. You can follow her journey on Instagram. Do you have a similar experience? We'd like to hear your important journey. Submit your own story here. Be sure to subscribe to our free email newsletter for our best stories, and YouTube for our best videos.

Read Brianna's powerful backstory of losing her husband:
'I awoke with a voicemail from the doctor. 'How did I miss this?' I raced to the hospital. I got teary eyed, and said to him, 'I love you, you are going to be ok.'

'What does DTF mean? You swipe which way? Woah, you just sent me a pic of your privates.' Dating life as a widow is terrifying.': Young widow recalls first heartbreak post-loss of husband, 'It stings like hell'
SHARE this story on Facebook to encourage others to cherish every moment and love what matters most.