"This is for you bereaved Dad's…
I see you.
In the hospital while you await the arrival of your child who will be born silent, I notice how all the nurses direct their attention to the mom. As you stand tall next to the woman you love while inside you are broken.
I see you.
As you hold your significant others hand as she prepares to deliver your child, not one person in the room is noticing your eyes swell with tears, but I do.
I see you.
As your child enters this world silent and fragile. You allow your child's mom to hold your precious little one first, but your hands shake with anticipation to hold the child you both created.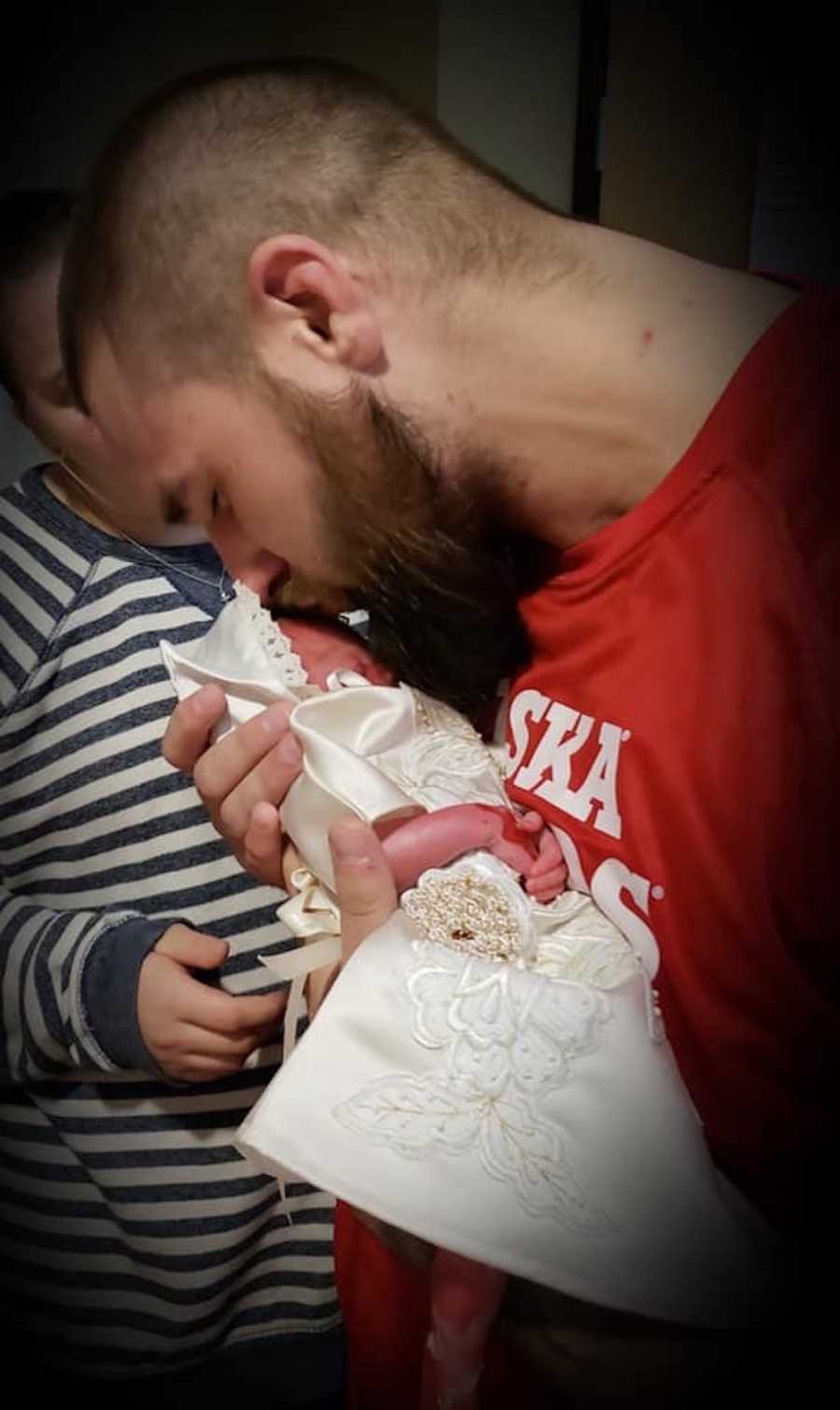 I see you.
You're in the hospital room, but the way medical staff overlooks you it starts to make you feel like you are invisible. You wonder do they even know my name?
I see you.
When you have to walk out of the hospital leaving your baby behind your knees feel weak, but you still find the strength to carry your broken wife.
I see you.
You receive cards, gifts and grieving resources but so many are just labeled to the mother. You ache to have your name be included on each item.
I see you.
As your wife weeps day and night, you hold her hand, rub her back and calm her frantic mind. You are left to cry alone for fear of making your wife worry about you.
I see you.
To all dads who have had to lose their child and then are left to feel forgotten in the process. I want you to know you are just as important as the mother. I'm sorry you have been overlooked or made to feel like the loss of your child is a weight only the mother bears. We are in this together, and we are equal partners.
Just know I see you!"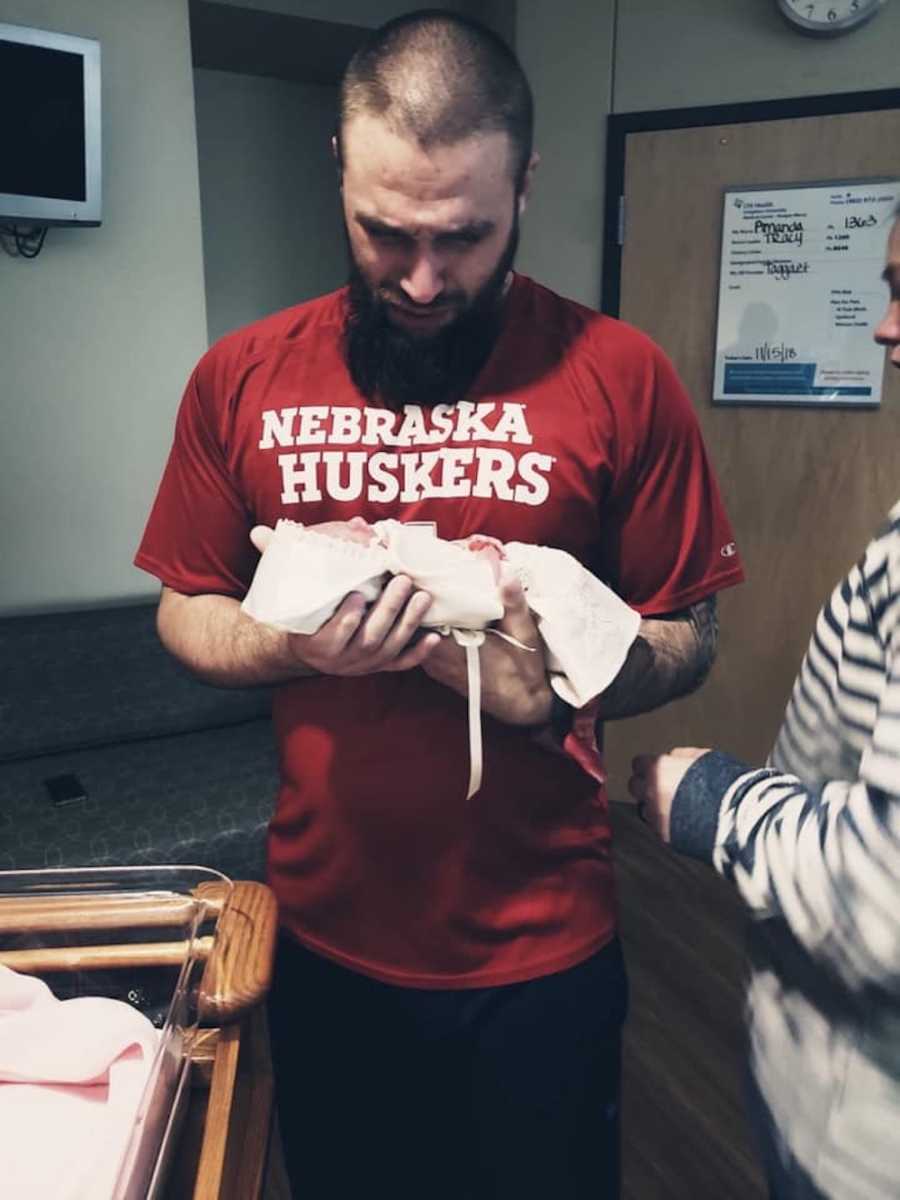 This story was submitted to Love What Matters by Megan Marie Downie. Follow her journey on Instagram here. Submit your own story here, and subscribe to our best stories in our free newsletter here.
Do you know someone who could benefit from this story? SHARE this story on Facebook with your friends and family.