"The statistics for foster youth aging out of the system can be extremely disheartening; and many people reminded me often. I went into the foster care system permanently when I was twelve years old. When I turned fifteen, I started to hear people's concerns about me not graduating high school, not being able to obtain steady employment, and the possibility of me becoming pregnant or incarcerated by the time I turned eighteen. I challenged myself to not become a statistic, but I was fearful I was bound for detrimental statistics regardless, until someone assured me, I didn't have to be.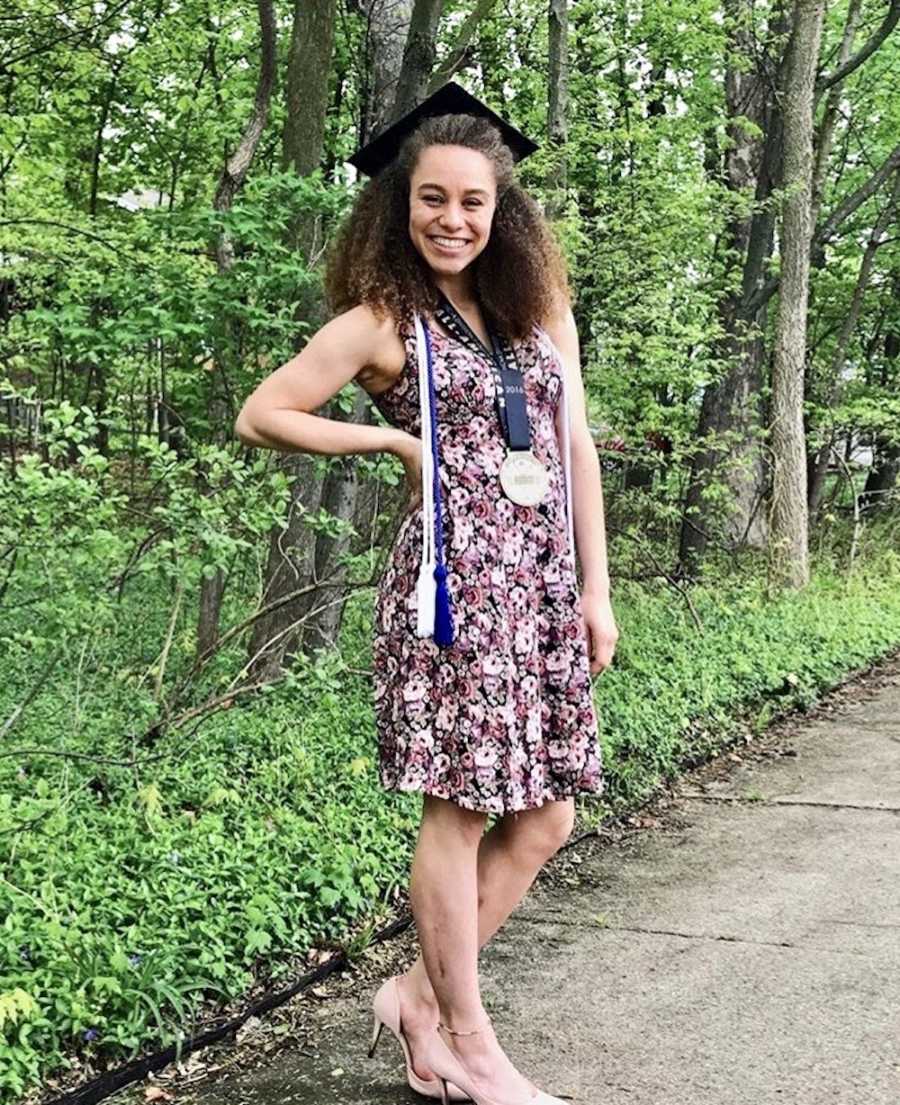 I lived in about twelve different homes from ages twelve to eighteen. I had few stable adults in my life. Thankfully, my caseworkers kept me in the same school district, though I moved often. I remained in the same school for three years, which is unique when a youth moves around as often as I did. The stability was crucial, because it introduced me and kept me close to the man who changed my life, Scott.
Scott became my track coach my sophomore year. I threw many emotional fits during practice when I felt frustrated, and unlike others, Scott was quick to dismiss my behaviors and forgive me.
The summer between my junior and senior year of high school, on a hot summer day, I practiced accelerating out of my blocks. I went to practice, because mostly because running provided an escape from the isolation of my foster home. Scott offered feedback and critiques throughout practice. While I was walking back to my blocks from the 50-meter mark on the track, Scott casually said, 'I think you can win state.' Then he paused and took in a deep breath. 'If you do what I say.'
I had never even qualified for the state championship track meet in an individual event. But I stubbornly thought to myself, 'I will do everything he says, and if I don't win, he is to blame.' I didn't have any reason to believe in myself as much as he did.
For an entire year, I did every work out Scott told me to do. I showed up to every practice even if no one else did. One on one time allowed us to have authentic conversations and create a close relationship. While in my last foster home, I lived with a single mother. Not having a father figure in my life wasn't uncommon, but it made all the difference for a male model to have confidence in my potential in abilities. For the first time, I gained confidence in myself.
Scott's devotion to me was unwavering and father-like. I sought out his opinion and guidance, not just as my coach, but as a dad.
When I turned eighteen years old, I emancipated out of the foster care system and experienced homelessness. I bounced around from house to house, couch and floor surfing. I found different people to drive me to track practice every day and Scott would usually drive me to wherever I was going to lay my head that night.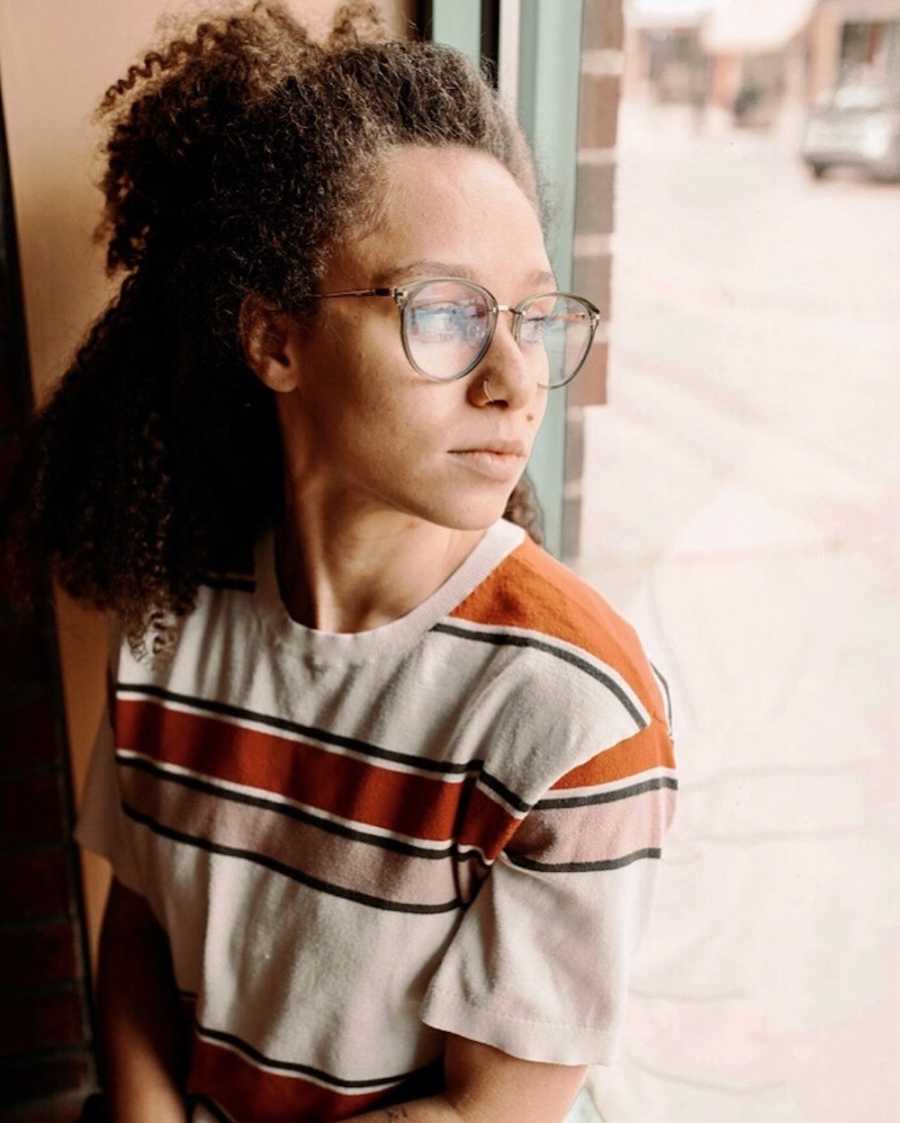 During one of our drives, Scott offered me a forever home. He said he asked his daughters, and they said they would love for me to be a part of their family. 'You can come back for holidays. You'll always have a home with us.' I felt on top of the world.
Weeks later, I stood on top of the podium at the state championship meet in Ohio four times. I represented my school as the 50th girl in Ohio to win four state titles in one meet. Additionally, I became the first individual woman and the first person of color to win a state championship title from my high school.
I had lived in many houses, but after the state track meet, I went home. Emails flooded my inbox offering me scholarships to colleges I hadn't even applied to. I accepted an offer to attend college on full ride track and academic scholarship. In high schools I had no idea who I would spend Christmases with, but for every holiday, I came back home. Ever since, Scott has included me in his holiday celebrations, hanging a stocking up for that matches his daughters and buying me meaningful gifts. Scott's daughters, Madison and Emma, claim me and I claim them as sisters.
During my first year of college, our family considered adult adoption. The court and lawyer fees were too expensive for either of our budgets at the time, but Scott and his family committed to me by offering me their last name. After a court hearing and a couple signatures, I shared my dad's and sister's last name.
Because of Scott's commitment and belief in me, I accomplished became a Division 2 All-American track athlete on a 4×400 relay. And in 2018, I became one of the 3% of foster youth to graduate with a bachelor's degree or higher. A week after my college graduation, Scott walked me down the aisle to give me away to my husband.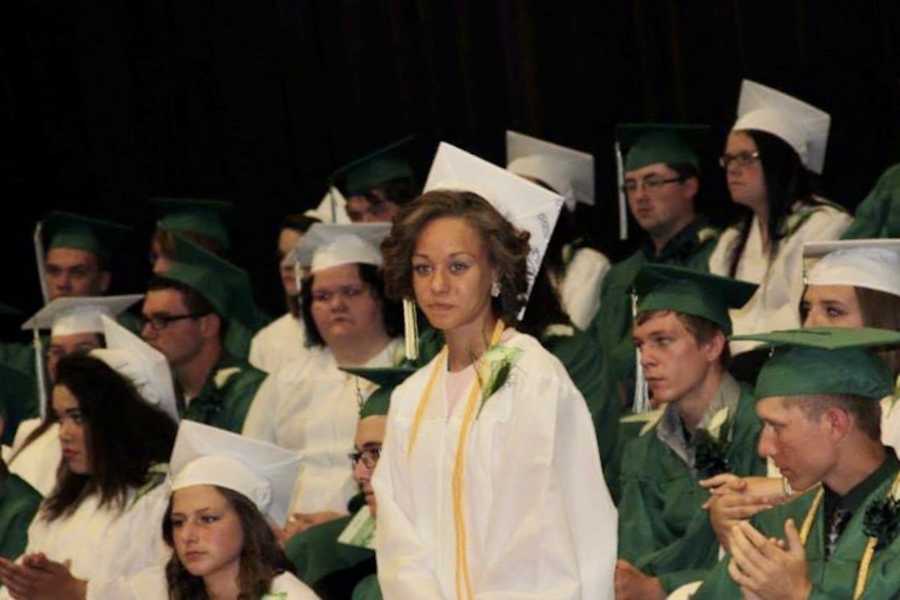 Speaking encouragement and life into people's situations can change the trajectory of life and become a domino effect. It takes one person whispering, 'You are able and worthy,' even when a million say and the evidence shows, 'No, you can't.' It takes someone showing up consistently and constantly despite the adversity relationships bring. It takes people not just saying, 'You are worth it,' but people showing others they are worth the time, fight, and commitment.
Youth don't just need adults. Young and old adults need adult figures. We don't ever stop needing guidance and help. Adoption isn't just for babies and steady commitment isn't just for kids. It's for the older youth and it's even or adults."