"My husband and I don't always feel sure about what we are doing and where we are. We like the idea of moving around and having many jobs. It seems like we find ourselves lost throughout our days, not sure what to do next with our son and each other.
Thankfully, we do know a few things. We love God. We love each other and we love people. In Brennan Manning's book the Furious Longing of God, Brennan says, 'Simply do the next thing in love.' So, we ask each other, and we ask ourselves, 'What would the next love-thing be?'
We have a heart for the foster care system, of course, because I grew up in the foster care system. But we also have a heart for broken families. We want to see children feel and know they belong. We pray for families to be restored and made whole. We hope to be the vessels of healing rather than hurt for suffering and vulnerable youth. So, we'd bounced the idea of being foster parents around several times.
One day, when we asked ourselves, 'What would the next love-thing be?' we found ourselves in the human services office, starting the process to become certified foster parents.
Our county makes becoming a foster parent rather easy. It felt like it almost happened overnight, but we soon realized we didn't want to jump into it. I am still working through my own trauma that manifests itself in many of my closest relationships. Though I am a mom, and I feel confident in my motherhood, I don't feel secure in the stability of my healing process. It's been pretty up and down the past couple of years. I refuse to cut some of the most broken children with my brokenness.
Secondly, we wanted to caution that we weren't fostering for ourselves. This 'service' isn't about building our own kingdoms but building God's Kingdom. We wanted to check our hearts to make sure we weren't fostering to grow our family, or to glorify our good doings; but to truly be advocates for family, support children, and love all people involved.
We are weak human beings, especially me; and foster care is not for the faint of heart. We wanted to assure we could lavishly offer the care children need. So, to love these children and families the best way we know how, where we are at in this season, we decided to offer respite care to foster families who needed or wanted a break — a date night, a vacation, a little getaway — because when parents are at their bests, through recovery and rest, they exemplify love to their child better.
We served as respite caregivers for the first time this past weekend for a seven-month-old baby boy and his four-year-old sister. We also have a biological one-year old son, Leyonder. We loved our full (one-bedroom) house. It got playful and fun very fast.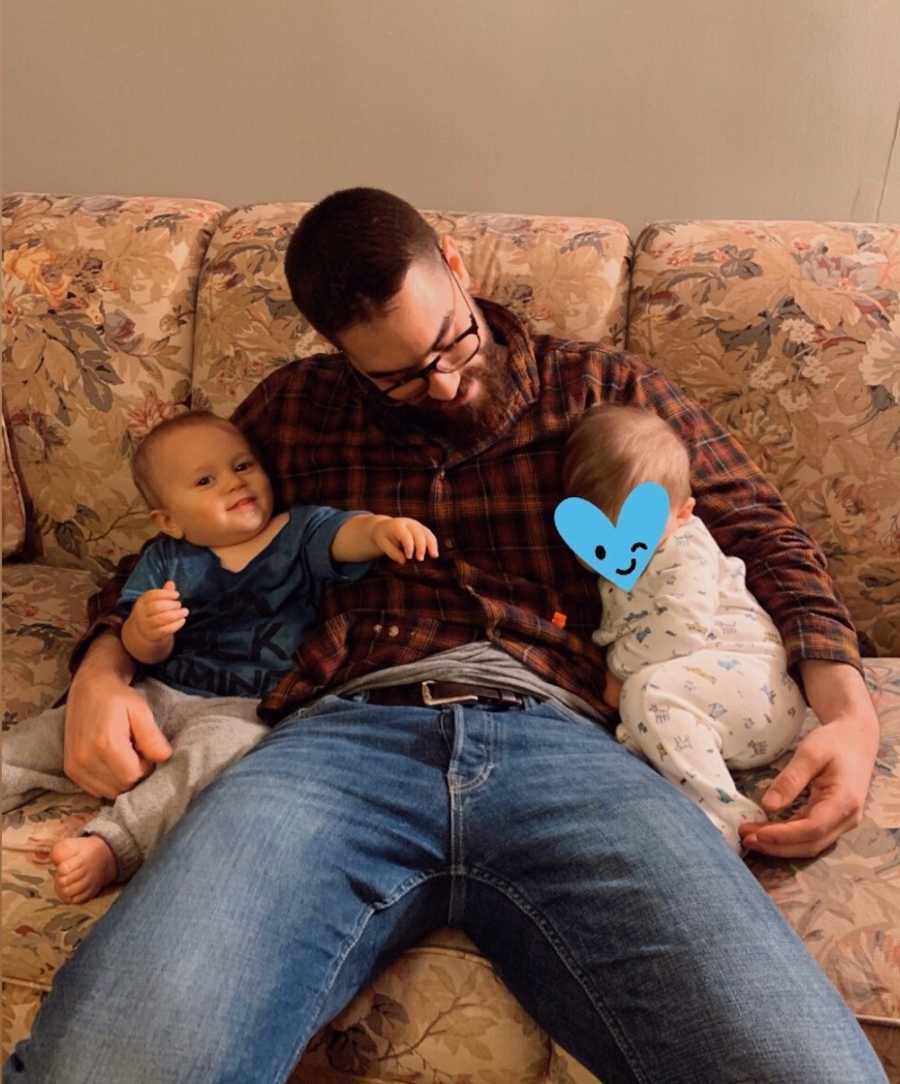 Leyonder and the four-year-old girl (we will refer to her as Sweet-Gal) were playing with a curtain. They started off by playing hide and seek. Sweet-Gal sat behind the draping, covered her face with the red satin and then revealed her smile to Leyonder, saying 'peek-a-boo,' and Leyonder would giggle. In no time, Sweet-Gal started waving the curtains back and forth as quickly as she could.
And exactly what you guessed would happen, happened. The curtains and the rods came crashing down. Thankfully, the rods didn't hit anyone, but Sweet-Gal looked down and shoved her face into her hands as fast as she could and slouched down.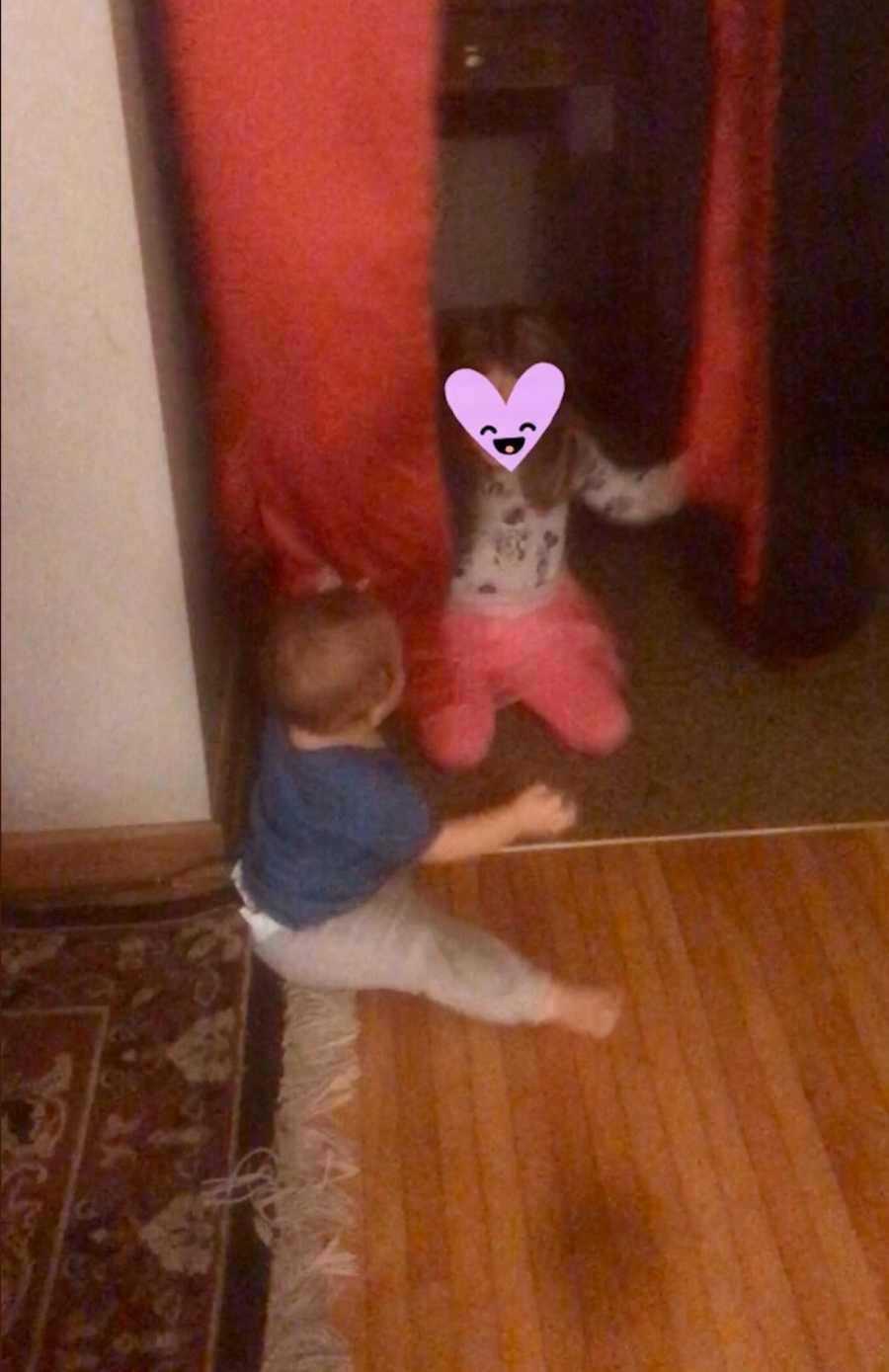 I moved slowly, spoke softly, and said, 'We were all just having fun. It's okay. That kind of stuff happens.'
She peeked through her fingers and I opened my arms. She slowly walked towards me and we hugged. 'Jacob will hang the curtains back up as soon as he gets home. We both understand that it was accident. Are you okay?' I said. She shook her head up and down, squeezed me again, and trotted off to go play with a toy.
I turned my face and started tearing up, because I knew God gave me the words to speak and the actions to connect. I pictured my mom yelling at me and calling me names for dropping something when I was a little girl. I imagined what Sweet-Gal was afraid of, and I started praying, thanking God for his redemptive love in me. I knew it was Him and only Him that brought me to this moment.
I am still in the midst of healing. Many people have kindly expressed concerns about me having CPTSD. I'm sure I do. A friend recommended I read 'The Body Keeps the Score: Brain, Mind, and Body in the Healing of Trauma.' In attempts to gain more knowledge and healing regarding my trauma, I ordered the book. It was delivered a couple hours before the kids were dropped off. I only made it through the introduction. I'm an under-liner, an avid book marker, but the only thing I underlined said, 'We will also see that the imprints from the past can be transformed by having physical experiences that directly contradict the helplessness, rage, and collapse that are part of trauma…' I didn't underline it because I thought I'd be able to do it for others. I underlined it because I knew that's exactly what I needed the most.
I kept replaying the scenario in my head, and I remembered the thing people say about how we should be the person we each needed when we were that age or in that situation; and I thought 'I am. I am the person I needed when I was a little girl.' I know this sounds like I did something for Sweet-Gal, but in that moment, I knew she did something profound and healing for me.
That moment affirmed God's healing and power in me. I doubt myself often, and I should because I am inadequate, but I can't doubt Him. He dwells in me and He is enough.
Believe it or not, He loves and dwells in you, which makes you enough.
We have no clarity what God has planned for our family, but I know we were supposed to be doing respite then and there. We know that was the best 'next love-thing' that we could have done.
I would highly recommend, if you've ever considered foster care or adoption, but you just aren't sure, or if you have a heart to support families and children in need, offer respite care. It's needed and appreciated by families and agencies more than you know; and you might be surprised, by how God uses respite care to soften, heal, and bless you and yours."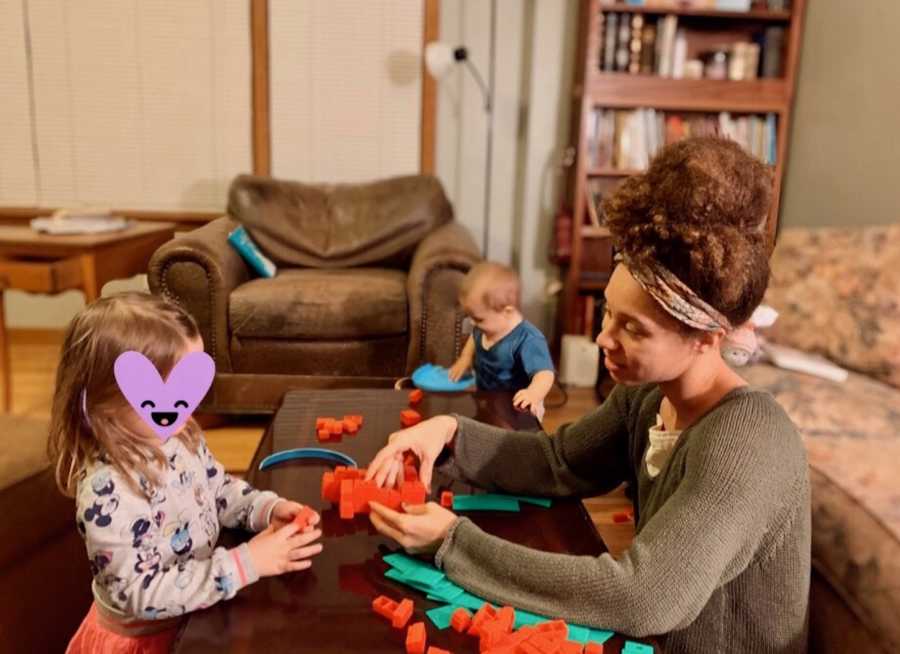 This story was submittted to Love What Matters by Victoria Petersen. You can follow her journey on Instagram here. Do you have a similar experience? We'd like to hear your important journey. Submit your own story here. Be sure to subscribe to our free email newsletter for our best stories, and YouTube for our best videos.
Read more from Victoria here: 
'You'll always have a home with us.' I'd lived in 12 different homes. This man changed my life.': Foster teen adopted by coach in college, 'He walked me down the aisle to give me away'
'How could she be a sacrificial mom? She let her daughter grow up in foster care.' I felt bad for them': Birth mom let daughter grow up in foster care, 'She's my ideal mother'
Help us show compassion is contagious. SHARE this story on Facebook with family and friends.