"When I was 3 or 4 I remember sitting on the hood of my dad's 1979 Ford F250 alongside my twin sister, Tori. It was late at night and headlights illuminated the catching pen where the vet was trying to help one of our cows that was having difficulty in labor. We had the best seat in the house! I watched in awe as they worked to get the calf delivered, as well as make sure the mama was okay. That's my first memory of being fascinated with birth.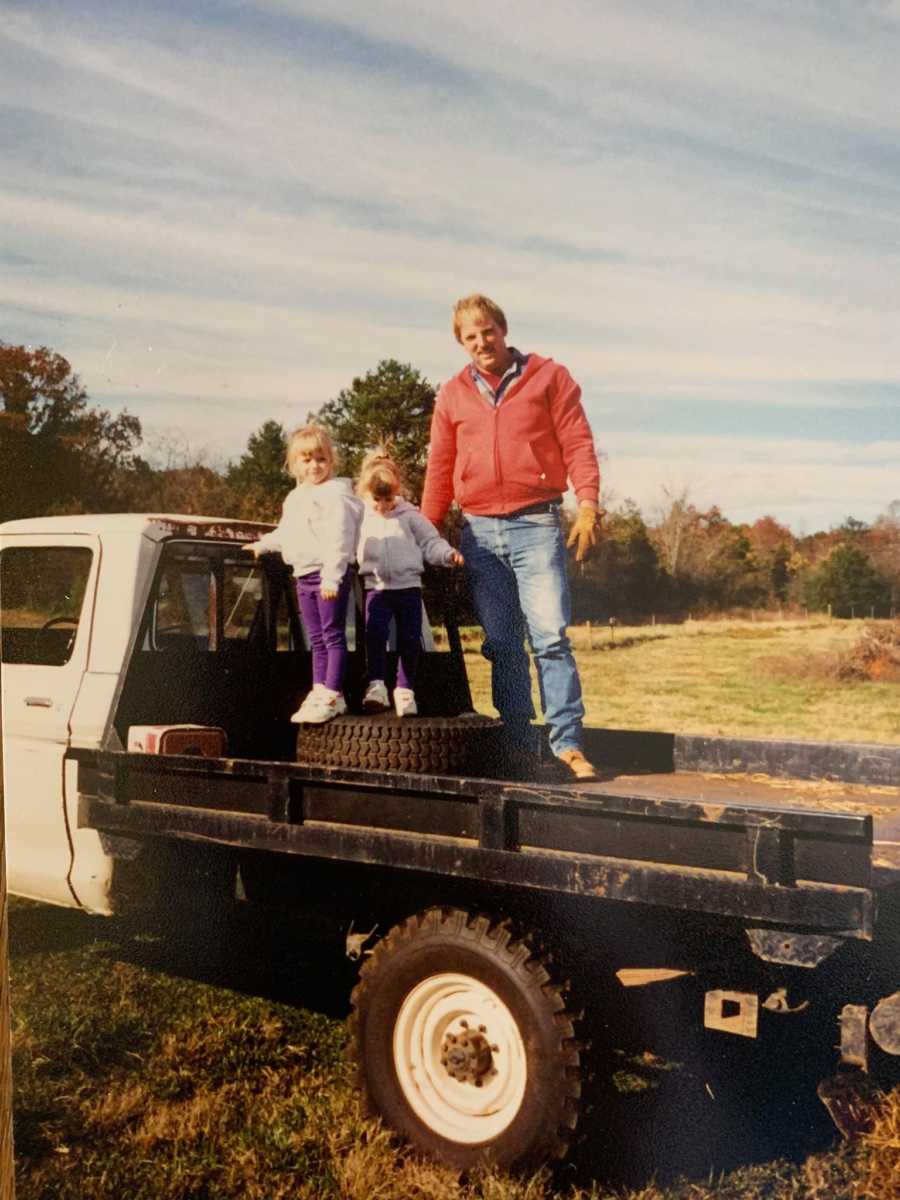 In the years following, I would be designated as the flashlight holder, supply getter, or holder of the tail. All of these jobs I did with pride knowing that even in a small way, I was helping that mama in a stressful time.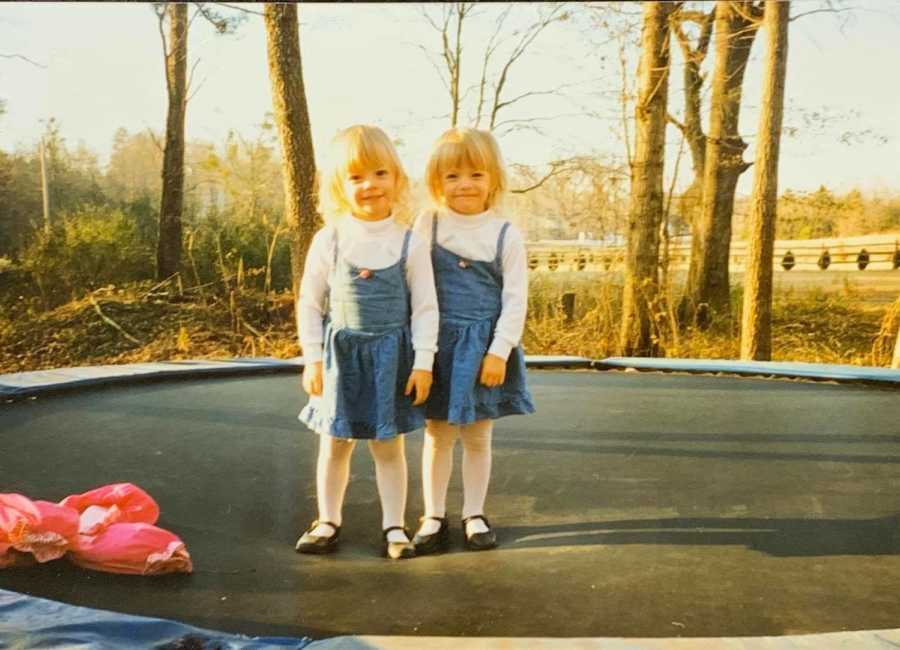 Fast forward to the late 90's early 2000's, and there's a show called A Baby Story on TLC. This show documented couples throughout the end of their pregnancy, as well as in the delivery room. I was hooked! Sometimes TLC would have marathons of this show and I'd watch it for hours on end.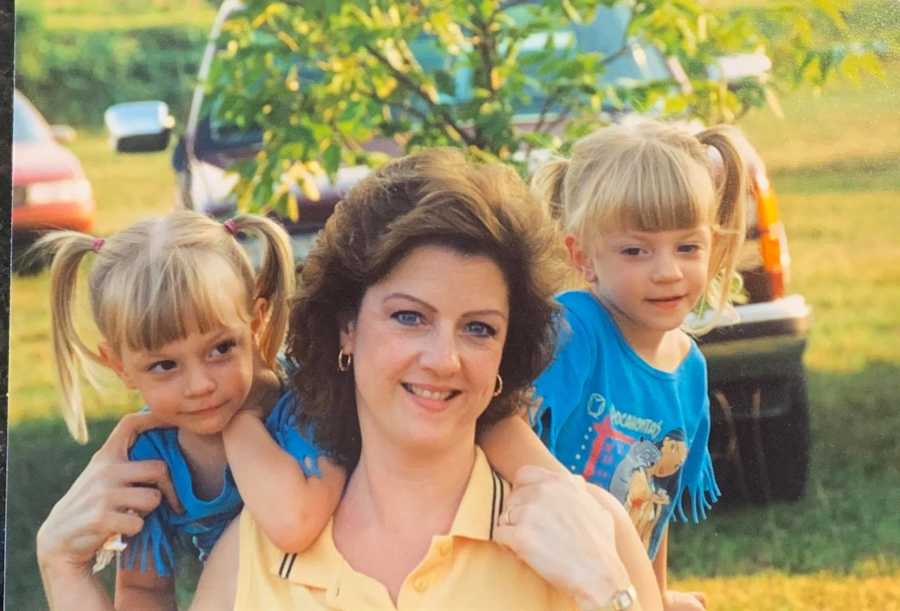 A few years later I was 16 years old and my oldest sister, Stephanie, was pregnant. It was just like A Baby Story, but in real life! I loved feeling my niece kick and move and learning anything about pregnancy that my sister would tell me. One day while I was in chemistry class, I felt my phone vibrate from inside of my book bag. I sneakily took a peek and saw it was a text message from my mom.
'Your sister is at the hospital. Your niece is on the way!,' it read.
I was entirely too excited to focus on chemistry, so my parents agreed to let me out of school early.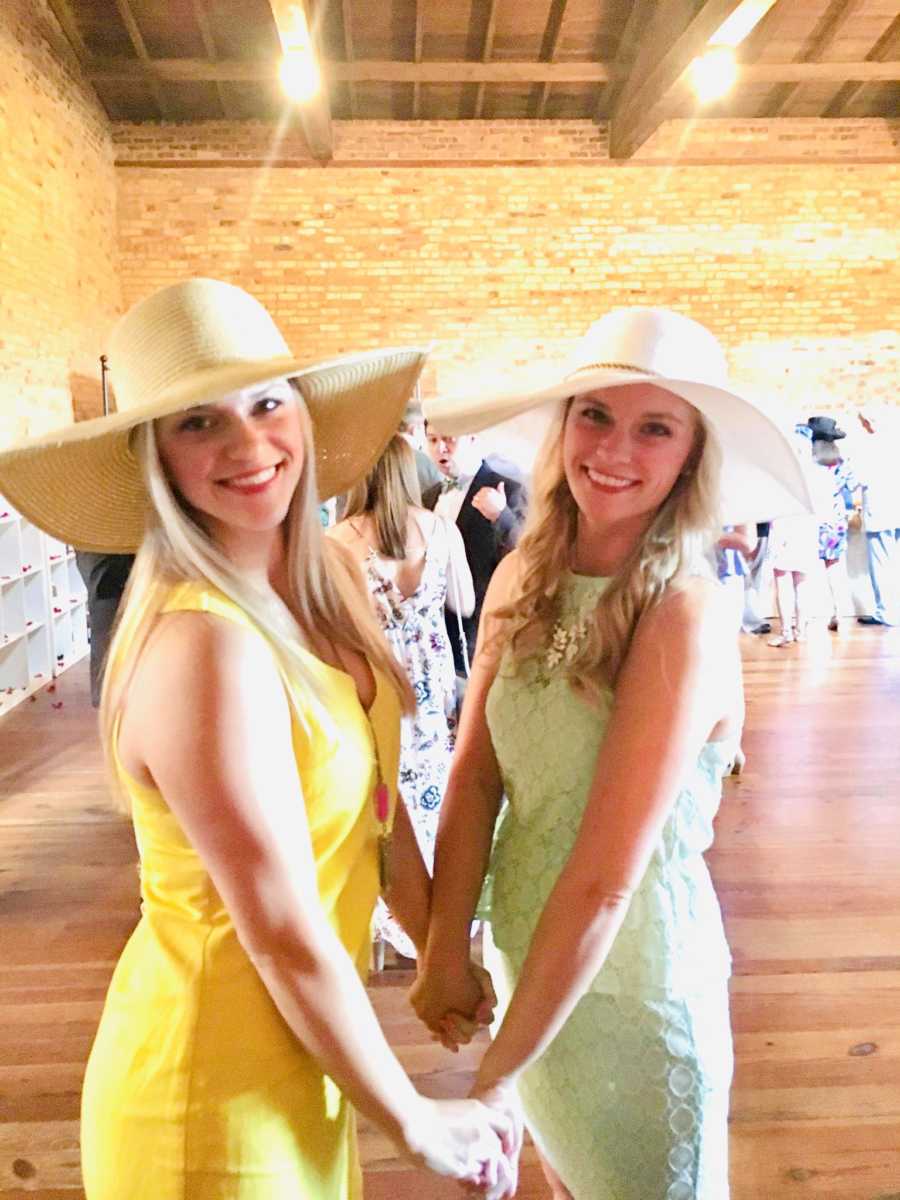 My sister was gracious enough to let me stay in the delivery room with her as she gave birth. With joyful tears streaming down my face, I watched the miracle of new life coming into the world, and I knew without a doubt what I wanted to do when I grew up. I was so very impressed with the care given to my sister by the staff at the hospital and I knew I wanted to be a part of that someday.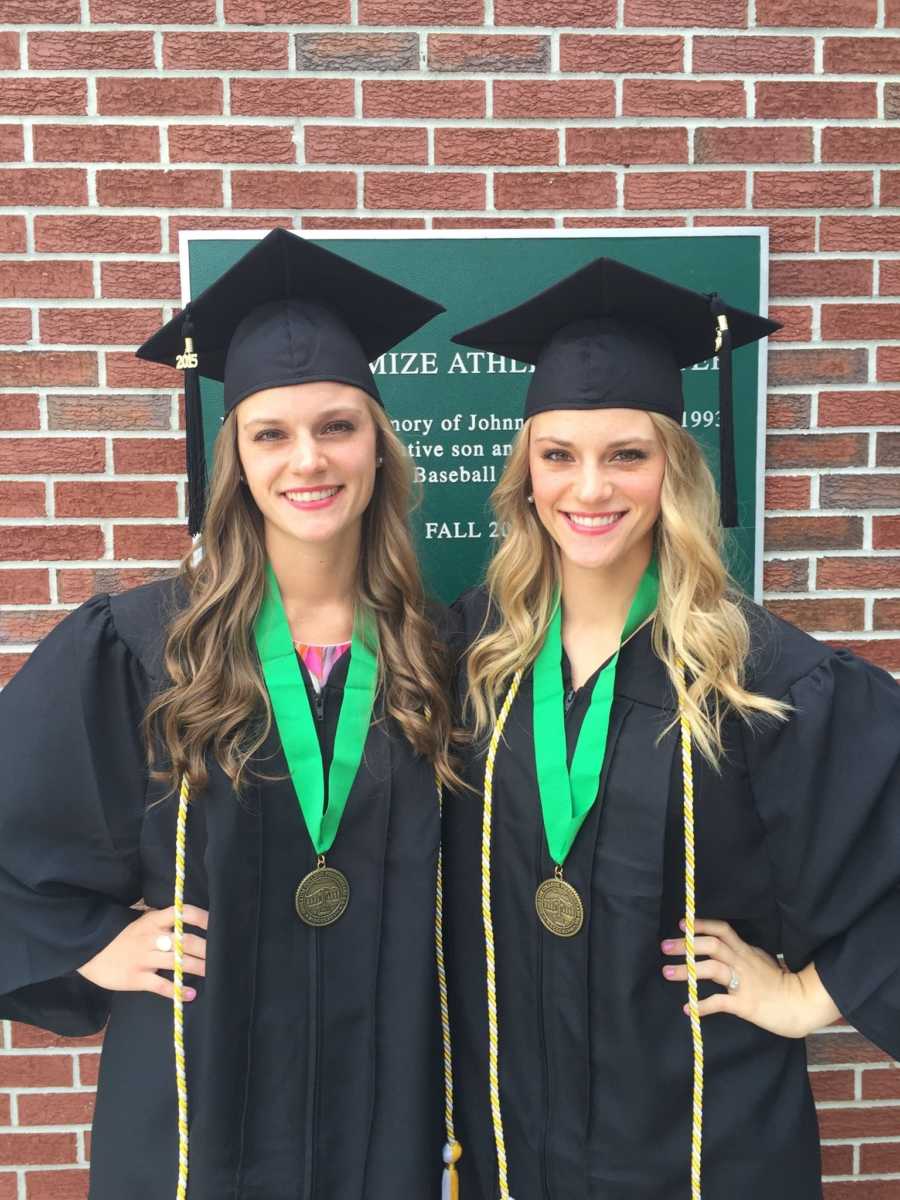 In my senior year of high school when most of my classmates were going to class first thing in the morning, I was headed to the Athens Regional Midwifery clinic where I had an internship. I was in a program called work-based learning where I was able to go to my internship in the mornings, and then go to class in the afternoons. I learned the importance of prenatal care and different tests that needed to be done throughout pregnancy. Sometimes they would let me watch in-office procedures, and other times (my favorite) they would let me go to the hospital to watch deliveries. My time spent in the midwifery office solidified my desire to go into nursing.
After graduating high school, I went on to college with my twin sister, Tori. We first attended the University of West Georgia our freshman year, before returning home to Athens for our sophomore year and two years of nursing school at Piedmont College. Throughout nursing school, my sister and I were a strong support system for each other. We studied together, rode to class together, and on occasion rode to clinical together. On the days we didn't have the same clinical assignment, we would come together and talk about our day when we got home. I feel fortunate to have had my sister and best friend beside me throughout such a stressful time in our lives.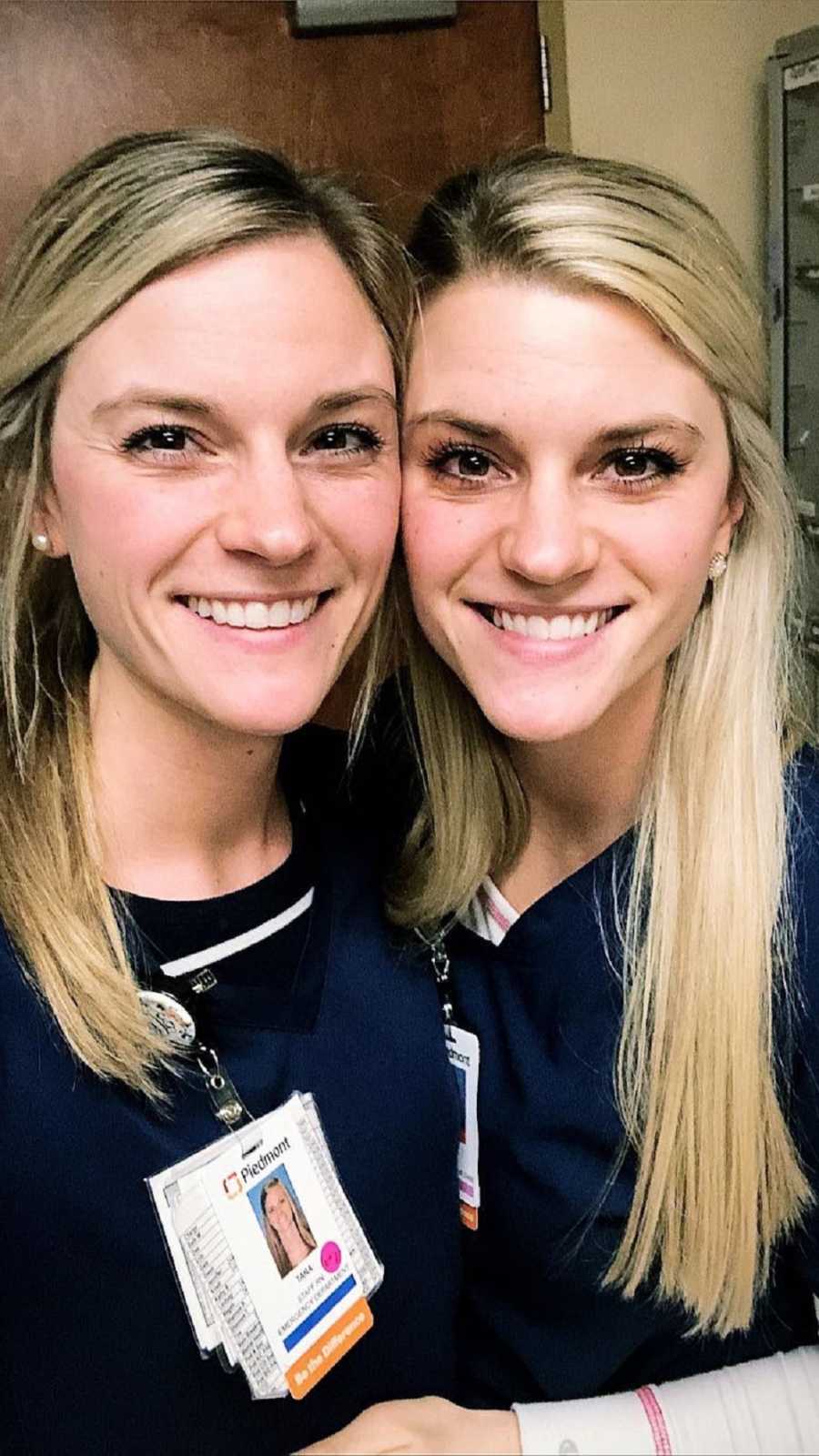 Towards the end of nursing school, I applied for and later accepted a job in the emergency department at Piedmont Athens – then Athens Regional Medical Center. Starting out as a new graduate nurse, I wanted a job where I could improve my general nursing knowledge and skills. The ER seemed like just the place! After four years in the ER, I felt that I was ready for a change. The elevator going up to labor and delivery was right outside the ER door. I would often see pregnant women walking through the ER waiting room towards the elevator. It was a constant reminder of where I wanted to be. Upon hearing about a job opening in L&D, I quickly began updating my resume and filling out an application. I was absolutely thrilled when I was invited for an interview and later offered a job. My dream of becoming a labor and delivery nurse was finally coming true!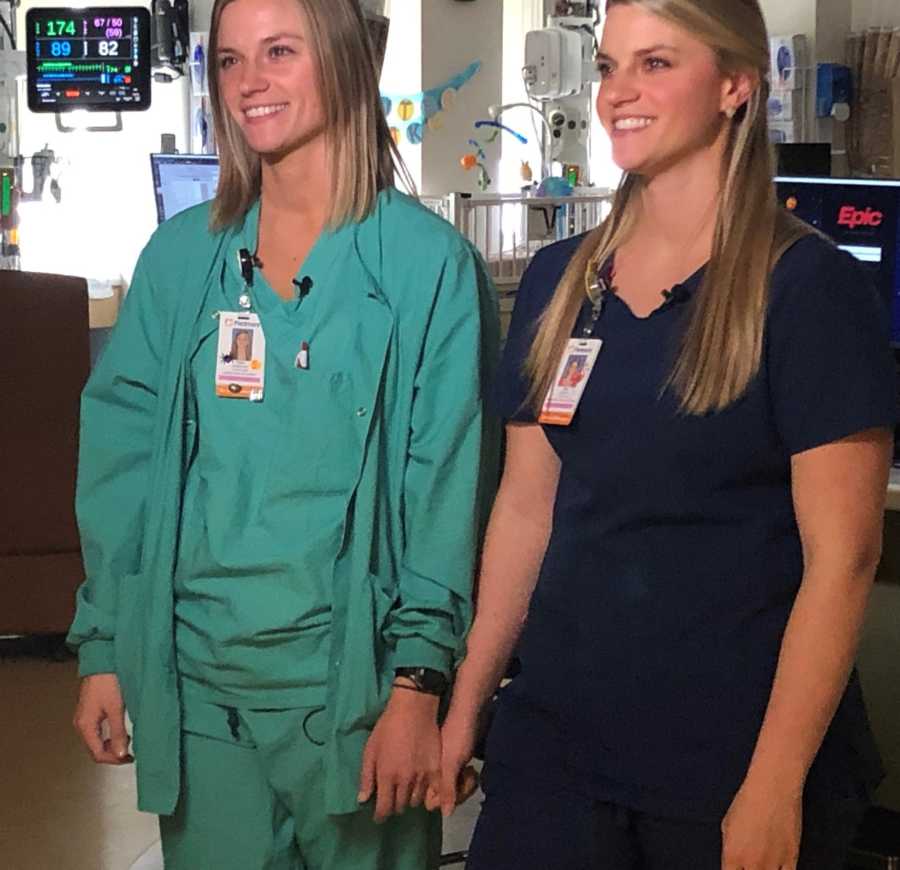 I was so very excited about my first day in labor and delivery! On the way home from work I called everyone in my family to tell them about the great day I had. The NICU where Tori works is joined to L&D by a hallway and two large double doors. My second week at work, I happened to see Tori in the hall.
'I'm going to the delivery of twin girls today!,' she told me.
I was later assigned to be the nurse for the twin's mom. I was so excited to tell the mom and her family that my twin and I would be present for the delivery of her twins. I met the mom and said, 'Guess what?! I have something to tell you!'
'What?,' she asked.
'I'm a twin, and my twin sister works in the NICU,' I explained. 'We're both going to be in your delivery for your twins!'
It was a day I will never forget! After the twins' birth, I would take short trips to the NICU just to see the girls – and of course, my sister Tori.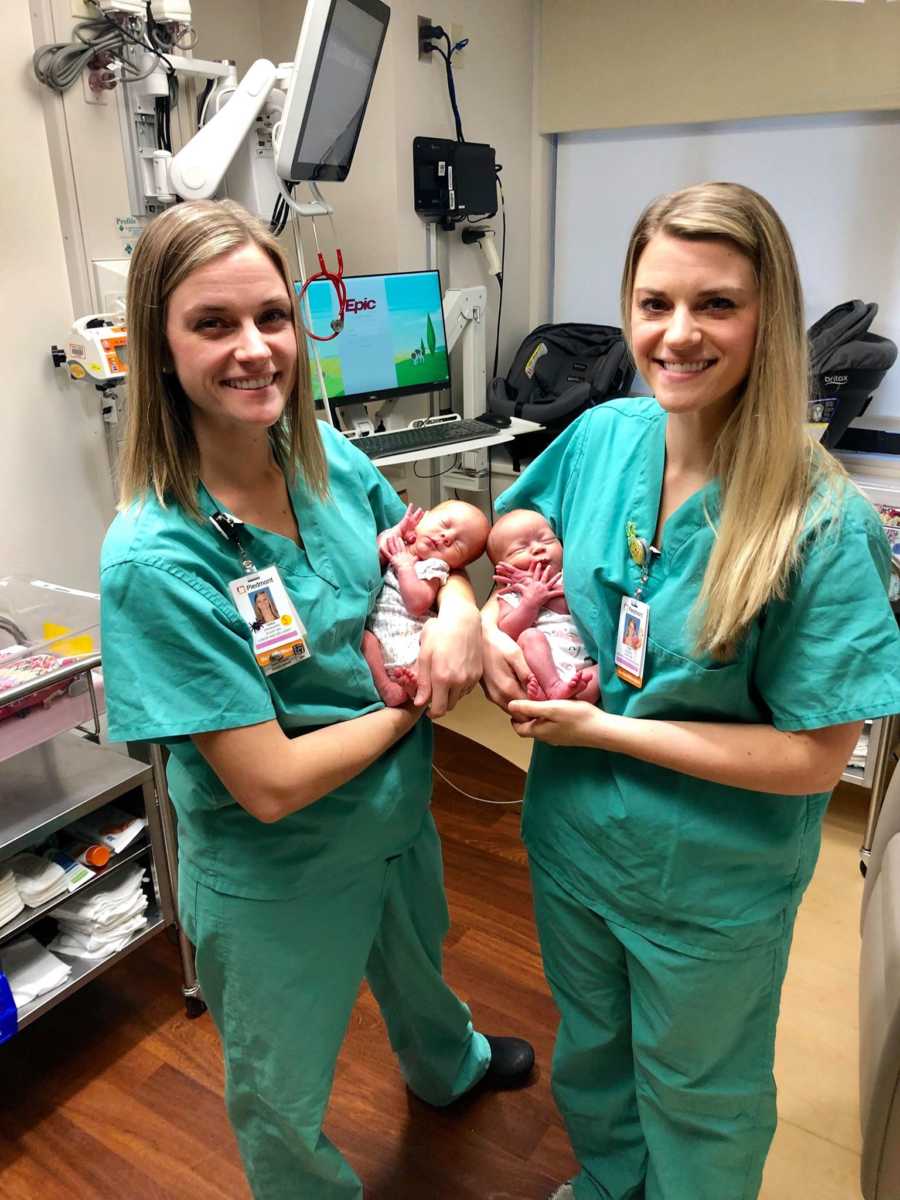 On the day of the delivery, it was so comforting to look across the OR and see my twin sister there. I have so much respect for the NICU staff and all that they do for the precious babies.
It's always been my dream to work in labor and delivery, even before I started nursing school, so to do that alongside my best friend makes it even sweeter."
From podcasts to video shows, parenting resources to happy tears – join the Love What Matters community and subscribe on YouTube.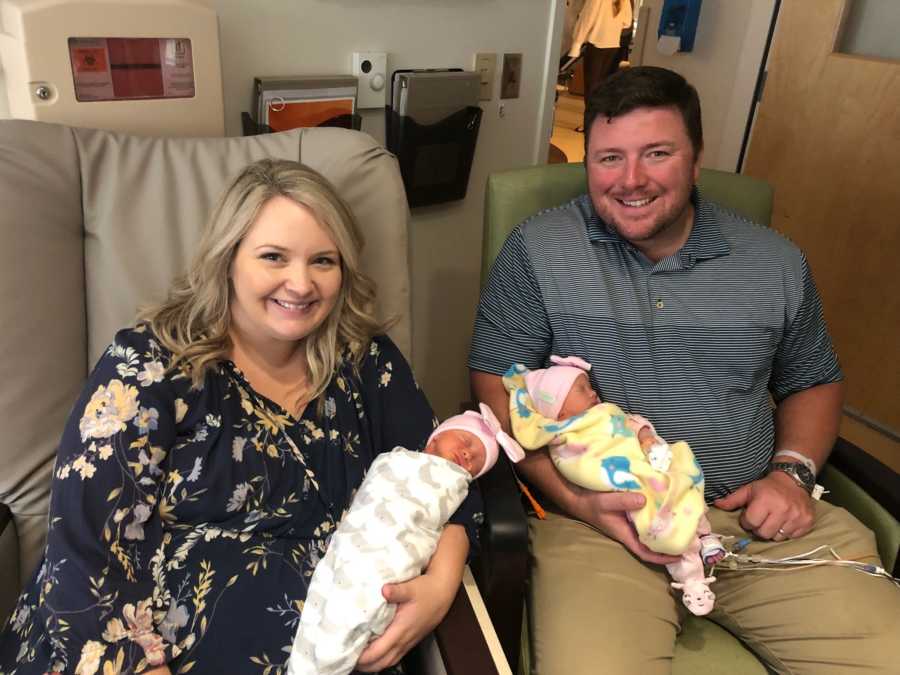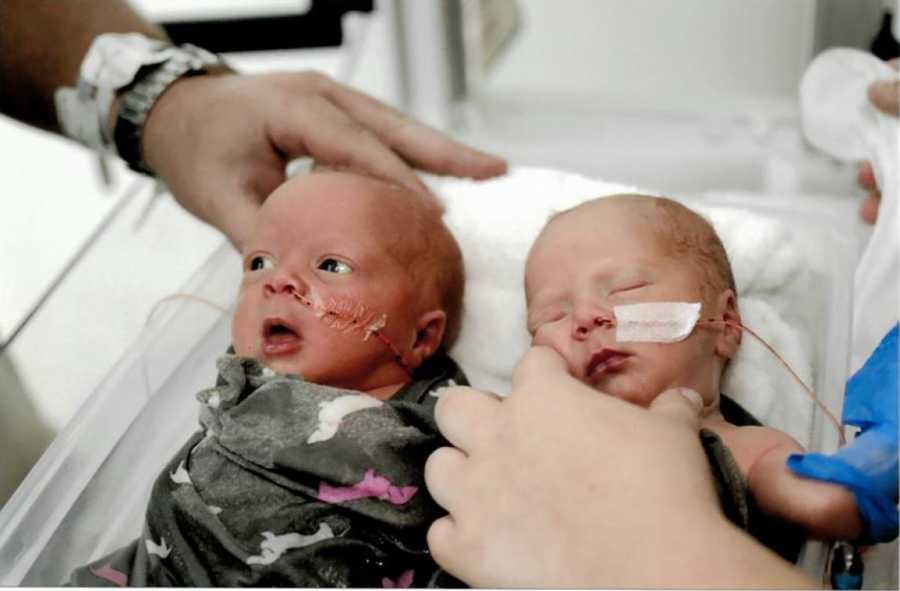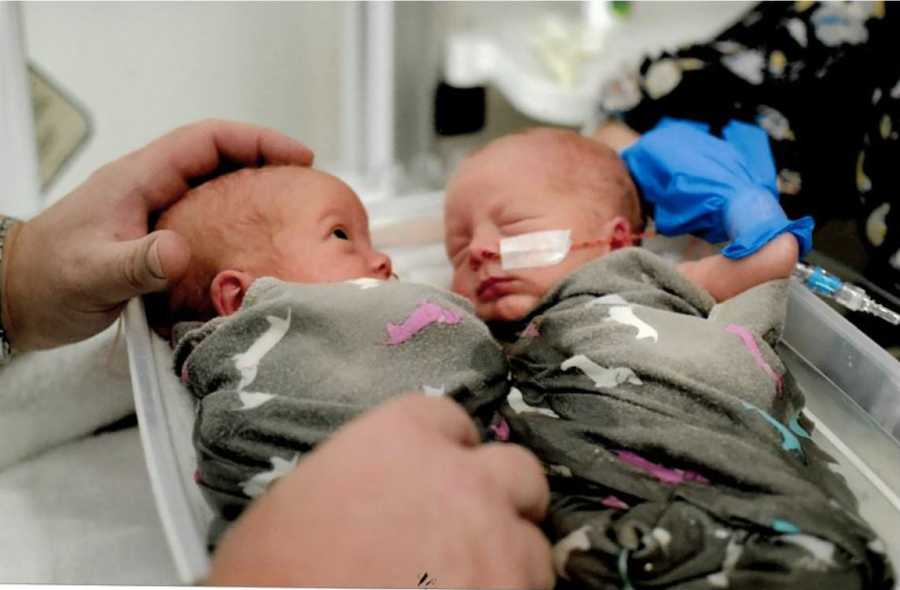 This story was submitted to Love What Matters by Tara Drinkard of Athens, Georgia. Do you have a similar experience? We'd like to hear your important journey. Submit your own story here. Be sure to subscribe to our free email newsletter for our best stories, and YouTube for our best videos.
Read more inspiring stories like this:
'I got pregnant and joked my twin and I would deliver babies together. Sure enough, 2 weeks later she was pregnant, too!': After battling infertility, miscarriage, twins deliver babies in 'magical' moment on same day
'Terminate one baby.' My weak heart couldn't handle triplets. But as a triplet myself, I wanted all three.': Triplet births triplets against all odds, delivers 3 'healthy, amazing little miracles'