"Life began for me in February 1991. I was born to two wonderful parents, Leighton and Jacqueline. My mom had me later in life at the age of 48; she had two sons from her previous marriage. From the day I was born my parents were besotted with me, I was their only child together and a daughter. Growing up we lived in a town called Hatfield, and our family home was lovely. I remember the garden, and have a few photos of me enjoying it; these are the memories I hold onto. My mom was smitten, she enjoyed our time together so much. She took two years off from work after having me. My dad was a chef, he always had been. He had such a passion and talent, he had an amazing career within the hospitality sector.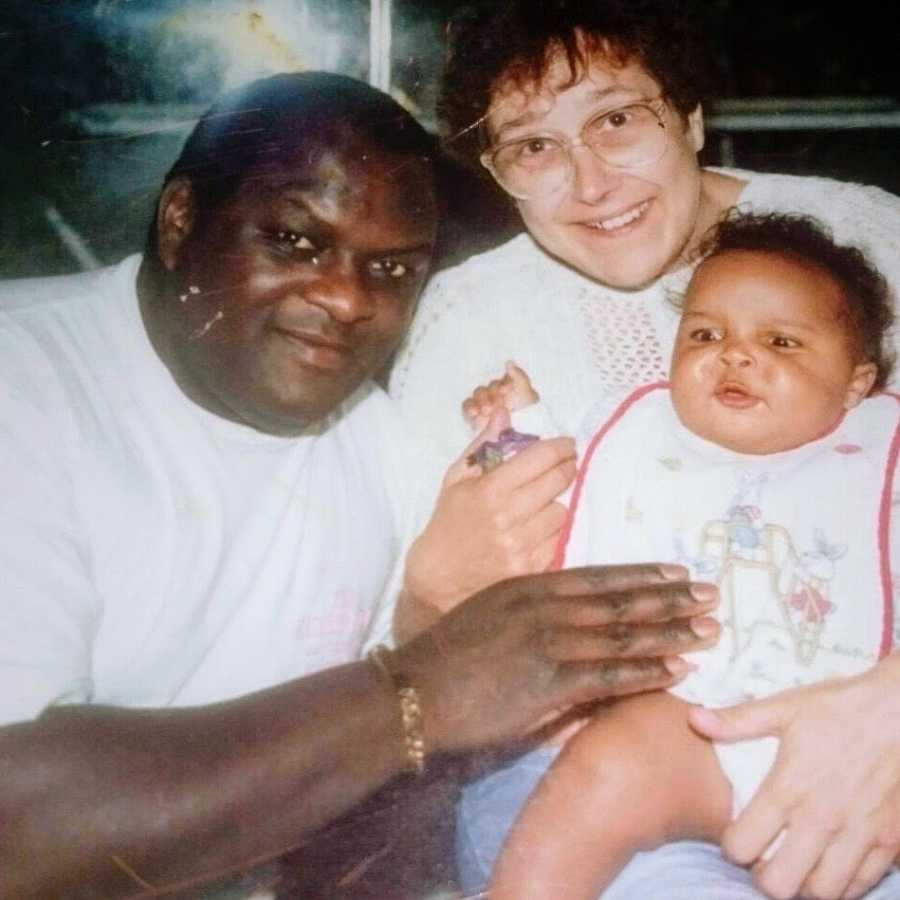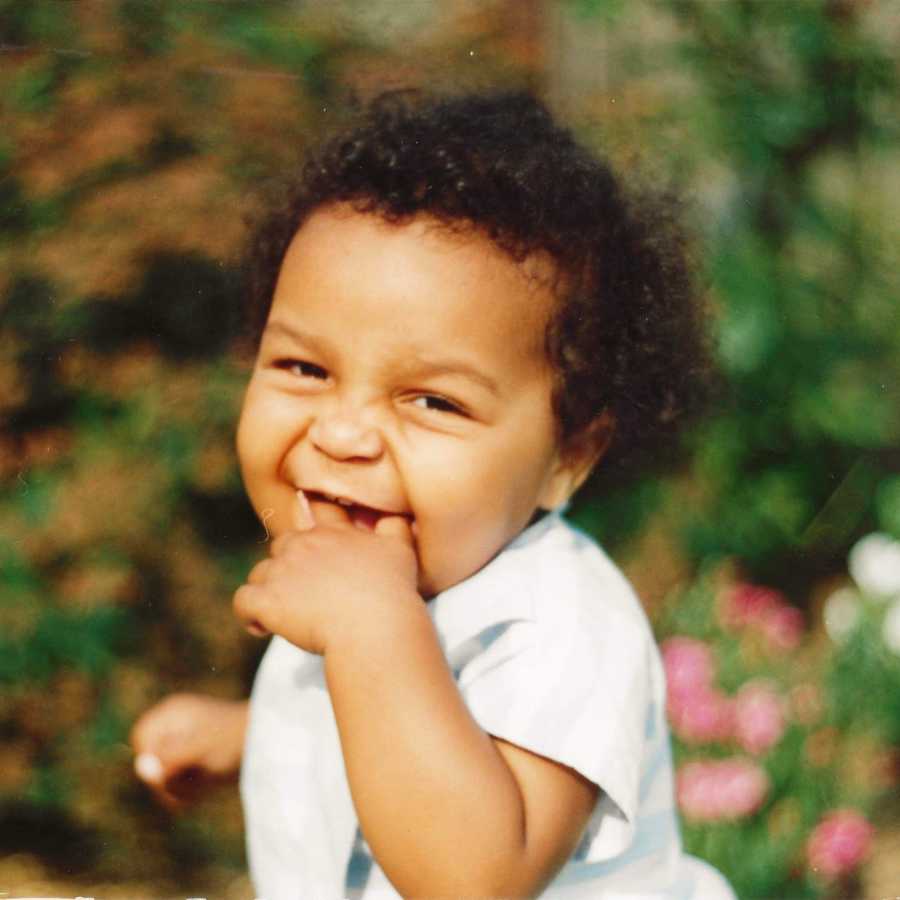 In June 1993, my mom was given the devastating news she had ovarian cancer. She underwent an operation to try to rectify it and had six months of chemotherapy. She didn't let it faze her and continued to live life! She had always loved helping others. She was so passionate about helping charities, and in April 1994, she was among 20,000 people who took part in a 2-hour aerobathon. She raised approximately $300 and met Roy Castle, who wrote a letter to her before he passed away from cancer.
My mom met a few famous faces in her time – Bruce Forsyth, The Beatles, Frank Bruno, and others. Despite what she was facing, she didn't let it break her spirit! She returned to work in August 1994, but left her employment in October 1994 after doctors had told her the cancer returned and it was terminal. Being so young, I had no idea the battle my mom was facing; I now realize how scared my parents must have been, but they always made sure I was none the wiser. They always had my best interests at heart, how I thank them for that!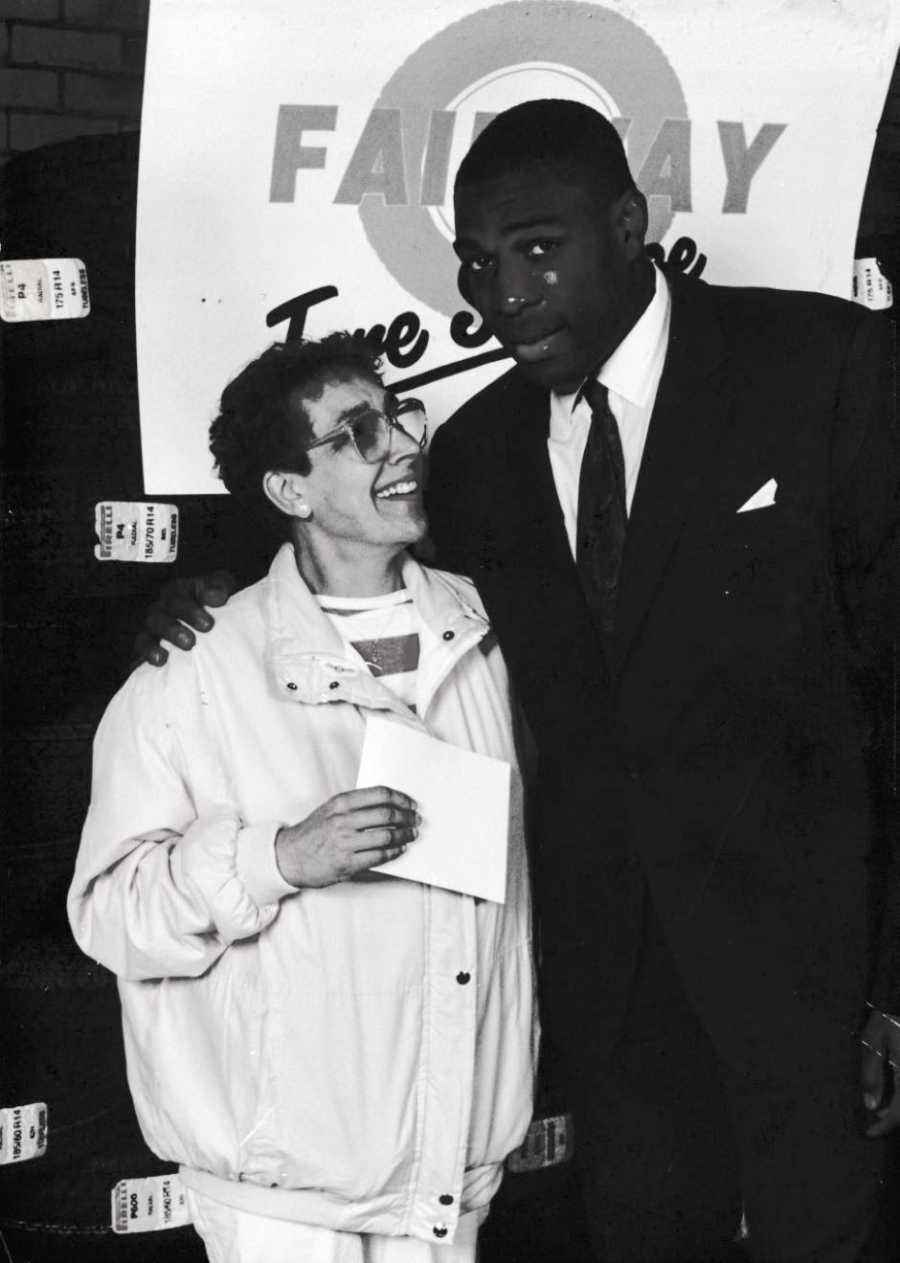 My mom made three visits to her local MacMillan hospice where the nurses were able to make her comfortable. Her last stay was on the June 8, 1995. She passed away peacefully in her sleep on the June 15, 1995 at the age of 52.
At the age of 4 years old, I had lost the person who had given me life, created me, molded me! I had no clue what was going on and my dad very much sheltered me from what had taken place. The only real memories I have, a weird one, is the staircase within the hospice I was taken down and at my mom's funeral, when she was lowered into the ground. These images pop into my mind quite often. My mom was a brave, courageous, beautiful woman, who was loved by everyone!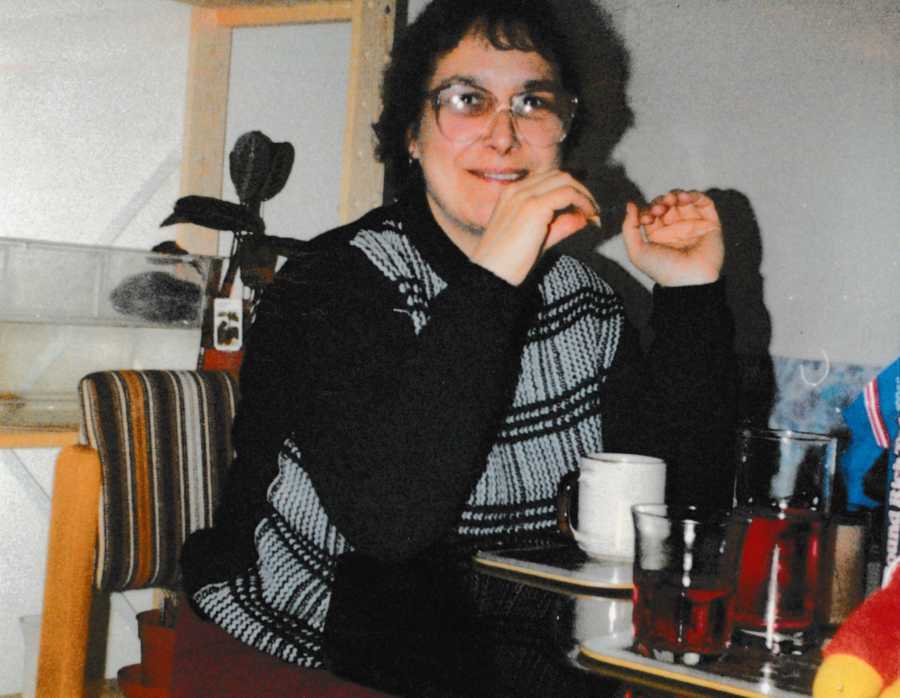 After my mom's passing, my dad went on to meet a new partner. It was very sudden, around six months after the loss of my mom. Again, I don't have clear memories of this, but I can only imagine it to be very confusing! We ended up leaving our family home in Hatfield to move to my dads' partner's home around 45 minutes away when I was 5 years old.
I have more vivid memories of when we moved. I remember seeing my dad's partner for the first time; instantly I had a bad feeling, she had entered our lives and was taking my dad away from me! She wasn't anything like my mom. Looks-wise and personality, she was the complete opposite! The first few years our relationship was rocky. She told me on numerous occasions, 'This is my house, and you will abide by my rules!' As time progressed and I rebelled against her and the physical, emotional and mental abuse started. My dad worked long hours as a chef  and she worked also, so they employed an au pair to make sure my needs were taken care of. My dad was never aware of the torment I was being subjected to. And looking back I'm glad because it would have broken him!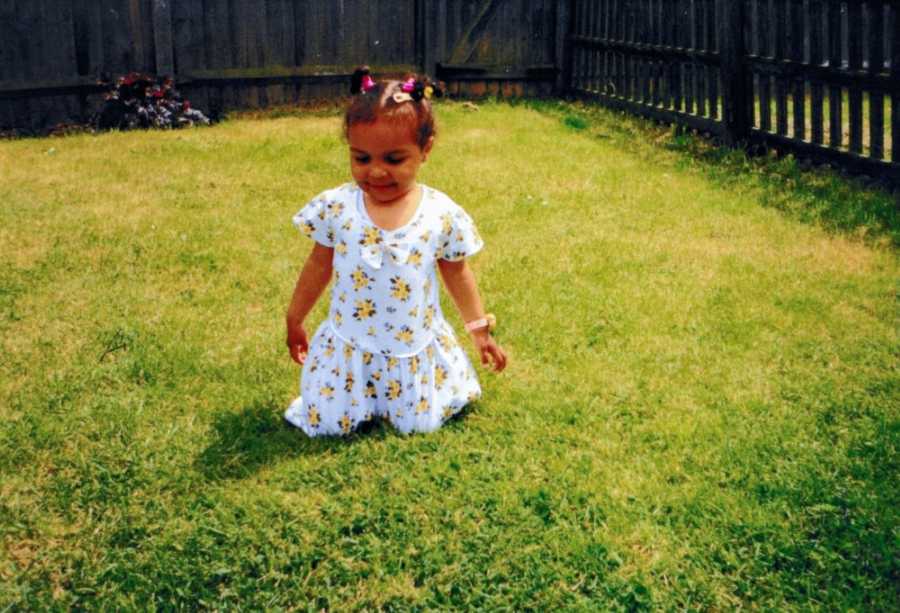 At the age of 9 years old, my dad started to become unwell. I remember him visiting the doctors regularly; he would come home often and be violently sick. It was awful to witness! My dad, a big cuddly teddy bear, started to lose weight drastically. I remember hearing my dad's wife mention stomach ulcers, but after some time she was told it was a misdiagnosis and he in fact had gastric cancer. I wasn't aware of what cancer was, why my dad was so sick, and why he was spending so much time in the hospital, but all I wanted was to be with him, always. He was moved from one hospital to another, one time even contracting MRSA so he was placed in an isolation room and had restricted visitors. I remember the last Christmas we shared together, it was just me and my dad and it was so special!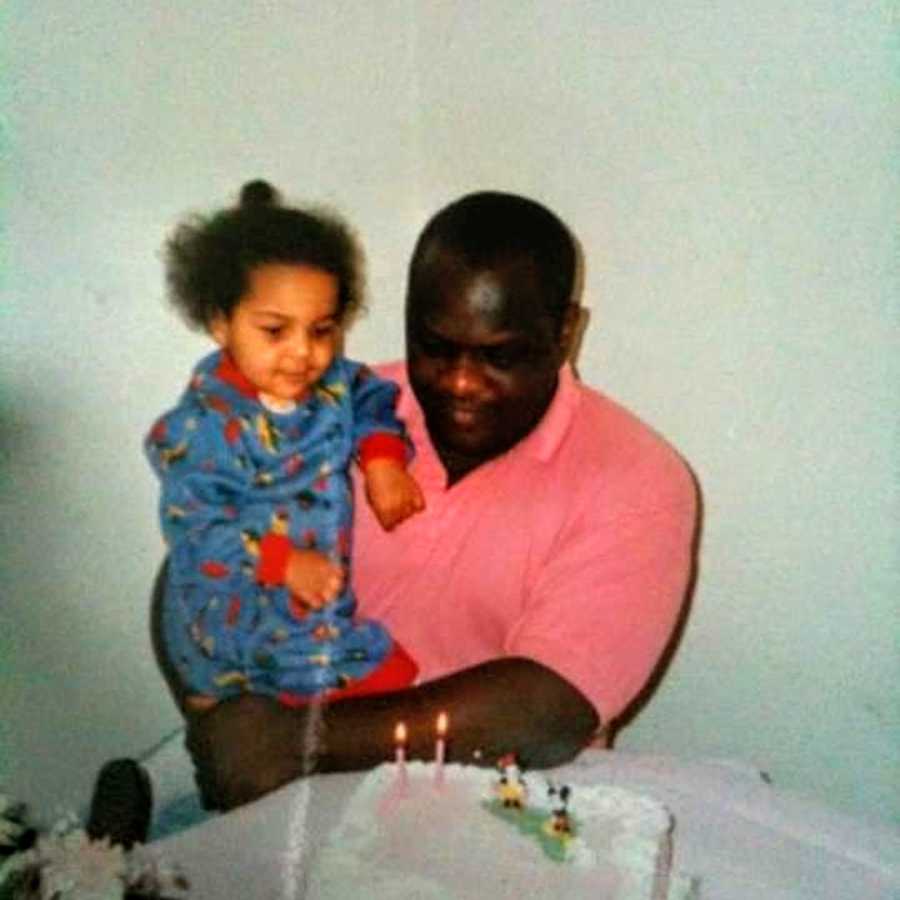 It was on February 4, 2001 my daddy lost his battle. I remember being picked up from school and taken to a family friend's house. I was told, 'Your daddy has gone to be with the angels.' From this day on, I was angry at the world. I hadn't had chance to process the death of my mom, and the same would happen with my dad. I didn't have any support. My dad's wife quite quickly dismissed me and how I was feeling and didn't allow me to cry. 'If you cry, it's a sign of weakness, cry if something is wrong with you.' My school life went downhill, my home life was nonexistent and I rebelled. After my dad passed, I began binge eating and making myself sick, I now know I was battling with bulimia. It was my friend who noticed, and she encouraged and supported me to get better. I believe that was my coping mechanism at that particular time. Looking back, my behavior was awful but, in my eyes, I had reason to behave that way. The two most important people in my life had been taken away!
Home life continued as normal with my dad's wife, my only caretaker at this point. I had a bad attitude, I backtalked, I cursed, I was hit! Luckily, I had a close group of girlfriends; they were everything to me then and still are now! I never confided in anyone about what was going on until I reached out to my paternal family. A court case took place and was dismissed; I was labelled a malicious, attention seeking liar at 11 years old.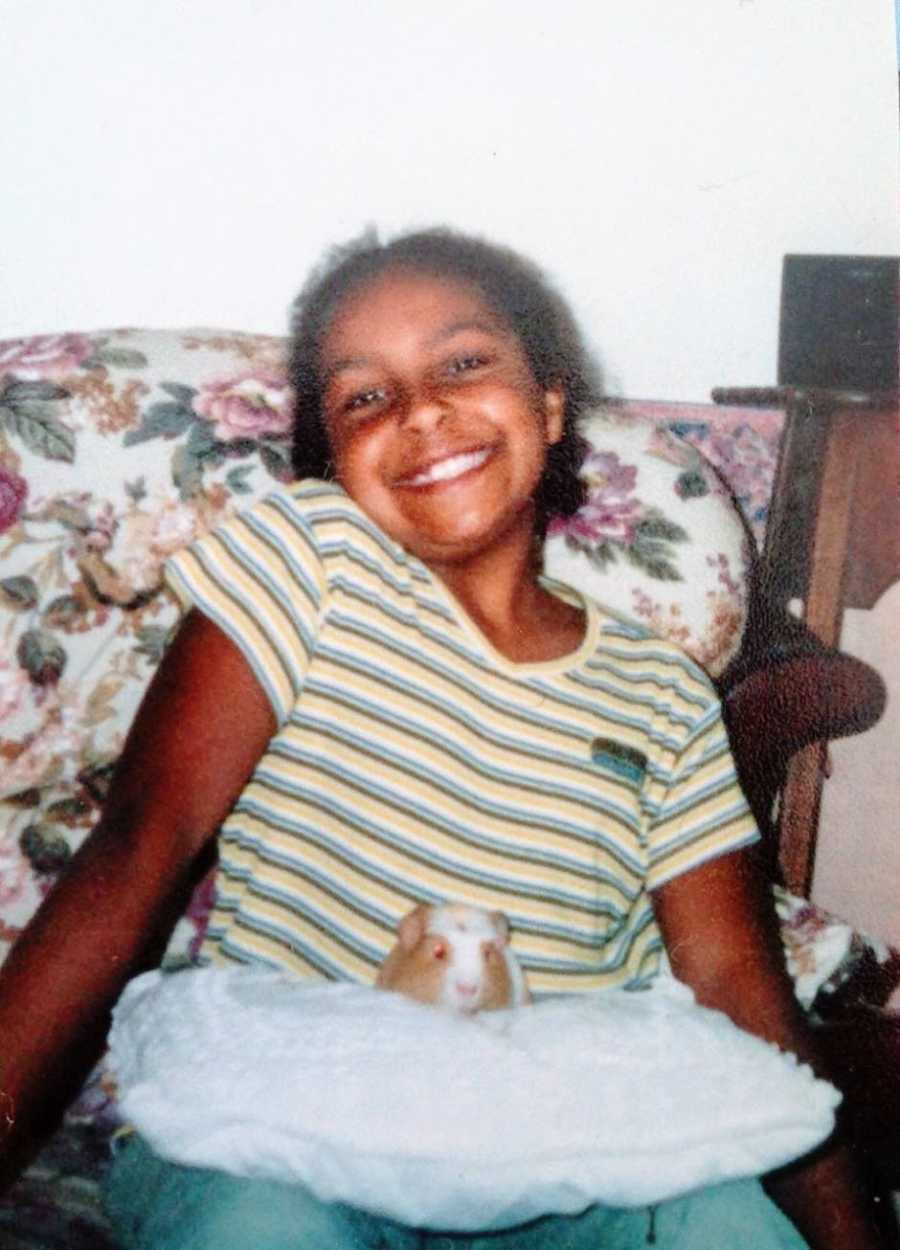 By the age of 13, I was dabbling in drinking alcohol and smoking. It was my way of dealing with things. I used it to escape the feelings building up inside me. At the age of 14, I was kicked out of the family home. My dad's wife couldn't cope with me anymore. After all, our relationship was nonexistent and I didn't have respect for her.
I ended up going to a family friend's house where I finally felt safe! She opened up her home to me and allowed me to stay, but because of all the trauma I had experienced I wasn't fair to her; I feel awful for this now. Not long after living with her, it was decided I would go into care. I remember the time I returned home to find my things packed up in black bin bags and a social worker ready to take me. It was an extremely heartbreaking moment.
I was taken to a children's home about half an hour away from the town where I had lived. At first glance, it was like a prison. There were bars at the windows and it didn't look or feel homely. But by the time I had to leave a year later, it was so hard to say goodbye! The house was always so noisy, with young people in and out all the time. There was so much drama, but I met so many amazing people who became part of a chapter in my life.
I was 16 when I met my foster mom, Jan. She was a beautiful lady, with gorgeous blonde hair and perfectly painted nails. I had been to school with her daughter, so it was nice to see a familiar face. Life was good, finally. Until a year and half later when Jan was diagnosed with… lung cancer. The doctor told us it would all be okay since she would have chemotherapy and radiotherapy. It was so difficult to watch her go through it all, but she was an absolute fighter! She went into remission and battled for 18 months.
It was on the December 23, 2010 that she passed away with her brother and daughter by her side. The hardest day of my life was when the woman who had finally given me a chance in life, believed in me, treated me like her own, was taken away so cruelly. During this time, Jan's mom had also become ill with cancer and she passed away just four days after Jan. They were inseparable, joined at the hip, and she obviously couldn't live her life without her darling daughter. It brought me comfort knowing they were together.
After Jan passed, myself and her daughter had to leave our home. We were classed as homeless. Fortunately, my partner's mom offered for me to live with her within their family home; I was grateful to be thrown a lifeline! Jan and her mom's funeral was in January. It was a beautiful send off, as they deserved.
At the beginning of February, I was given the news my half-brother had been involved in a car accident. My other brother called me to tell me he was in the hospital. The next thing I remember, I was being told they had found a brain tumor – it was the cause of the accident. He had surgery and was discharged, but a few days later he collapsed and died. This was a lot for me to take in, such a shock! My brother and I were not very close, but it still hit me like a ton of bricks! So much loss in such a short space of time. From the day Jan received her diagnosis, I blamed myself. I tarnished myself with the name 'Bad Omen.' Death followed me and it was my fault everyone was getting sick and dying!
So, onto the positives, although I've experienced a lifetime of loss, I continue to rise up. I have found an inner strength that has kept me alive; believe me, life could have gone a different way for me. Although it was hard, I still attended school, and left with GCSEs. I then went to college to study culinary. I followed in my dad's footsteps! I worked from the age of 18 and still continue to. I currently work front of house in a family-run fine dining restaurant and I love it!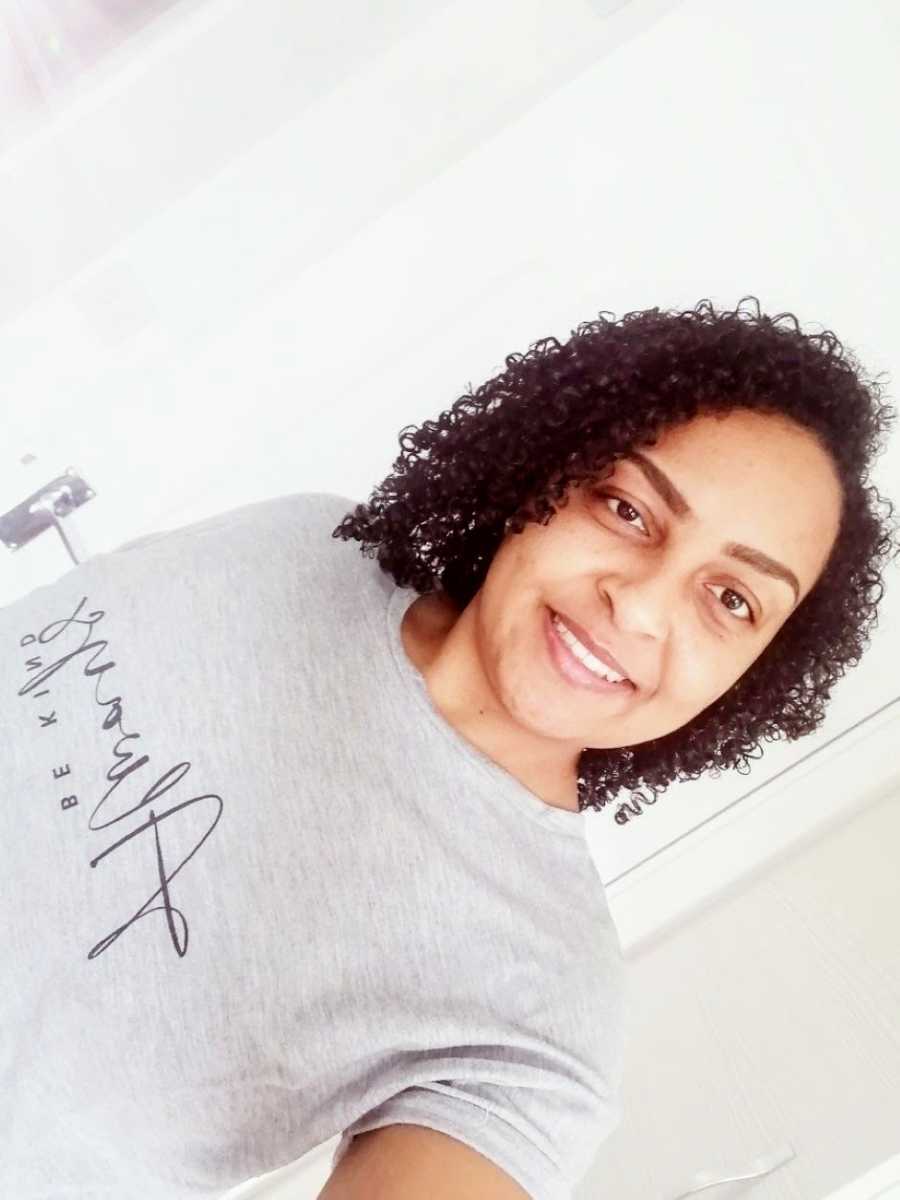 I'm fortunate to have met an amazing partner during my time within the children's home. He wasn't a resident, but someone I had known for some time. I believe he was sent to me by my parents. He is my guardian angel and he has helped me in more ways than he realizes. 13 years later, we now have two beautiful boys together and I finally have the family I've always wanted! My boys mean everything to me. They are my strength and have become the light after the darkness.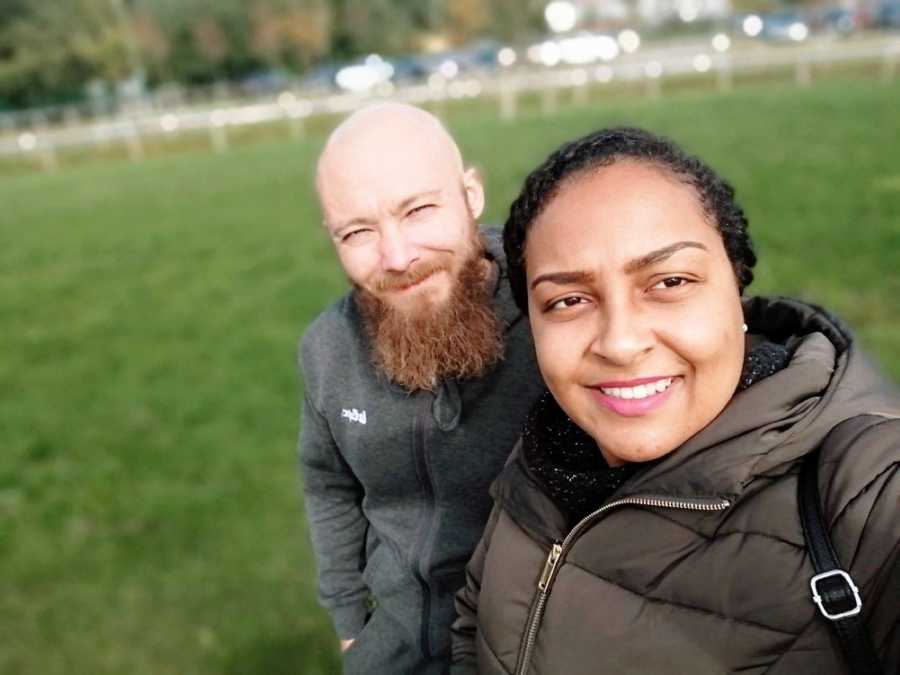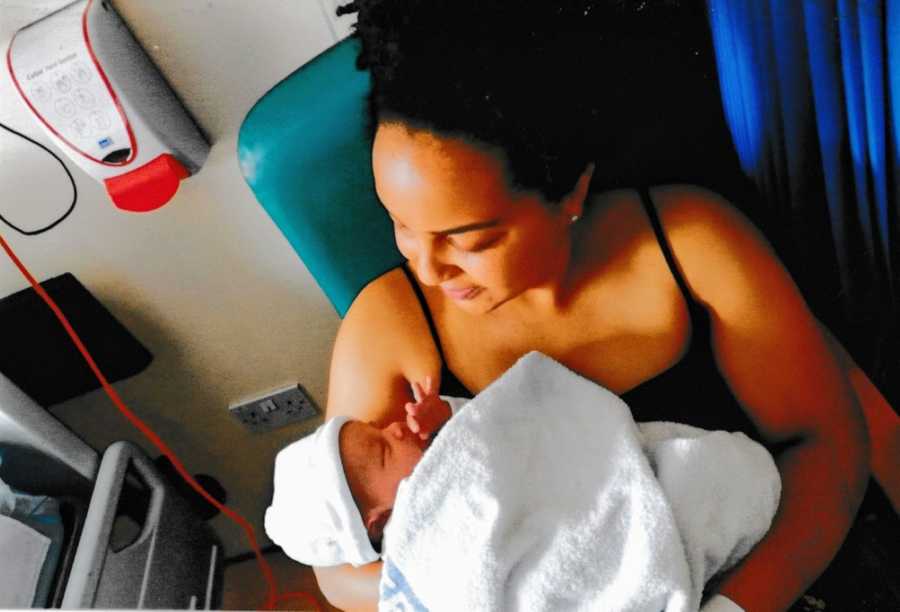 Recently in November 2020, I decided to launch my own YouTube channel 'Me, Mel,' sharing my story and life experiences to help others. It is something I had thought about doing for a long time. I'd never had the support I so desperately needed when I lost my amazing parents, and this is something I would have benefited from. Someone who could relate and truly understand. If you take anything away from this, it's that you are not alone. The aim of the channel is to be a support network for bereaved people. I may not have the right answers, but I have a listening ear. And sometimes, that's all we really need."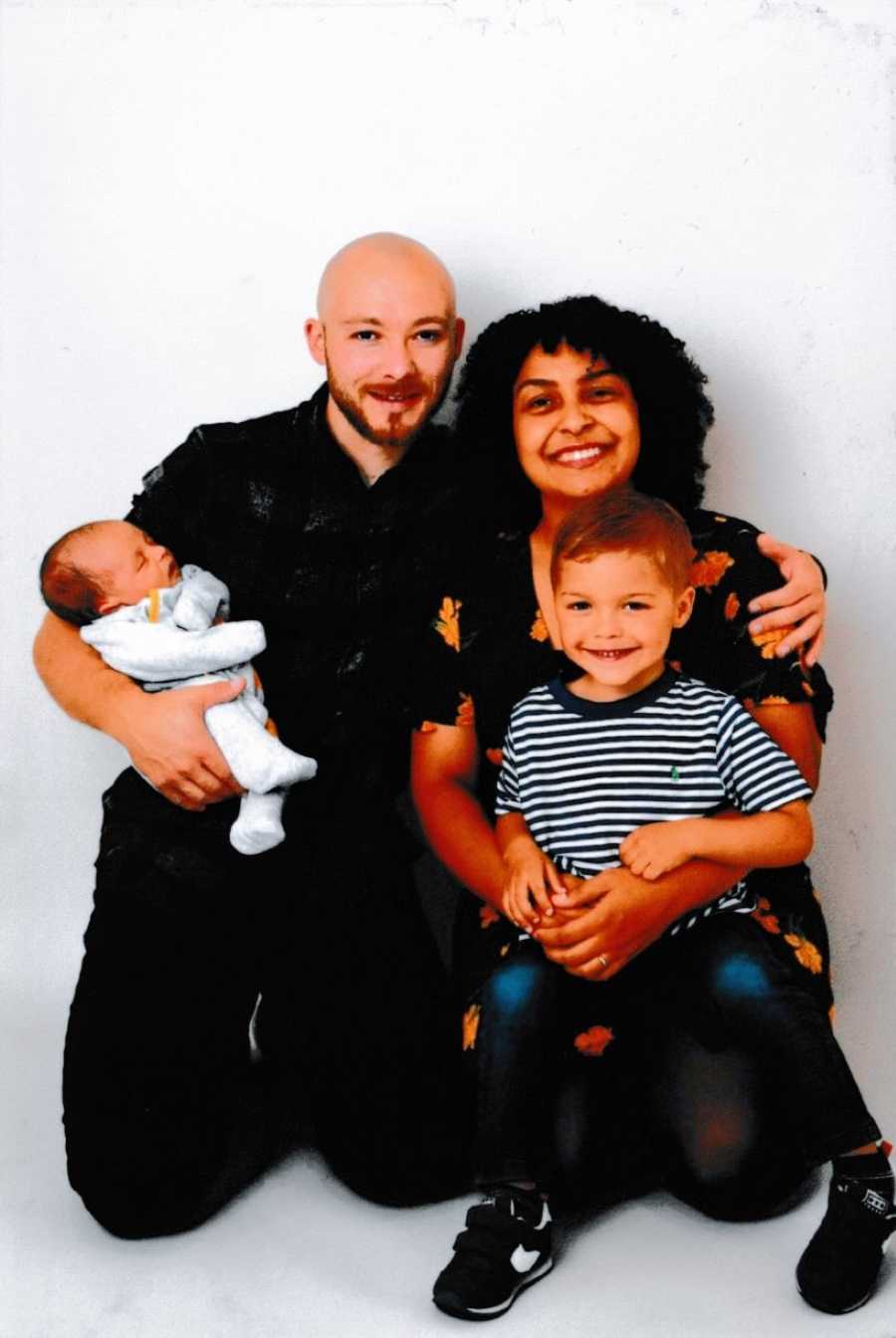 This story was submitted to Love What Matters by Mel Robinson. You can follow her journey on Instagram and YouTube. Submit your own story here, and sure to subscribe to our free email newsletter for our best stories, and YouTube for our best videos.
Read more stories like this:
'She was sitting in a shelter with no place to call home. A teenager, she'd already given up on being adopted. Then I received a text: 'Hey, Autumn. You still interested in foster care?': Couple adopt teenager from foster care
'Candice, you're an orphan now.' I was pulled out of class at 8 years old to be told my dad had killed my mom, then himself.': Woman loses parents to domestic violence, finds 'peace, healing' 21 years later
'My boyfriend sprayed cologne in the air. I froze and stopped in my tracks. I went into an immediate panic attack and cried uncontrollably.': Young woman shares tribute to late father, 'Grief comes in waves'
'We can't go throughout life ignoring that loss happens and life is fragile.': 4 Ways To Support Your Grieving Loved One
Do you know someone who could benefit from reading this? SHARE this story on Facebook with family and friends.