Most 9-year-olds would ask for things like video games or a new toy for their birthdays, but Romario Valentine has a much bigger goal.
When Romario was 6, he played an orca in a school play, and when he learned what "endangered" means, it changed the direction of his childhood.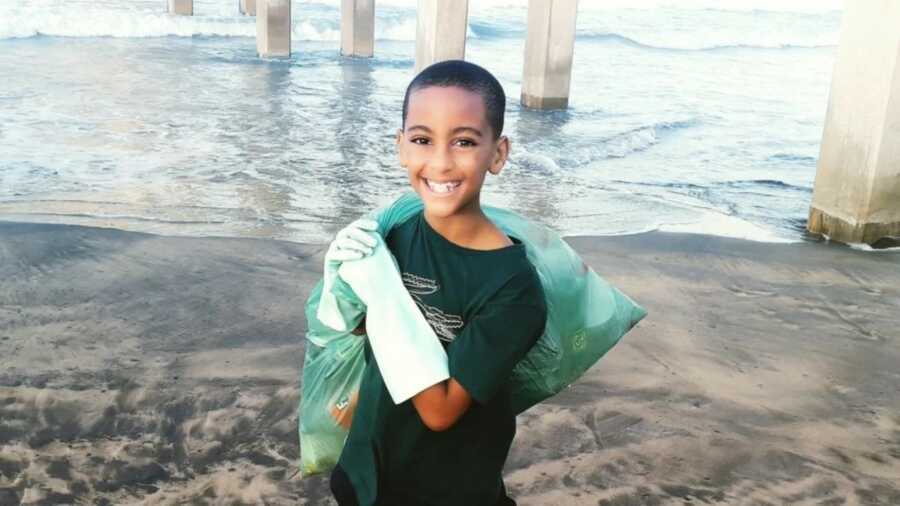 From that moment on, Romario has been focused on saving the planet and the creatures who inhabit it. He has spent the past four years doing more than 166 beach cleanups, planting more than 26 trees on four continents, and raising money to fund the Umgeni River Bird Park.
Romario has already gained international recognition for his efforts from the United Nations, National Geographic Kids, and Global Citizen. The fourth-grader is also one of 35 activists featured in the book "What a Wonderful World" by Leisa Stewart-Sharpe and illustrator Lydia Hill.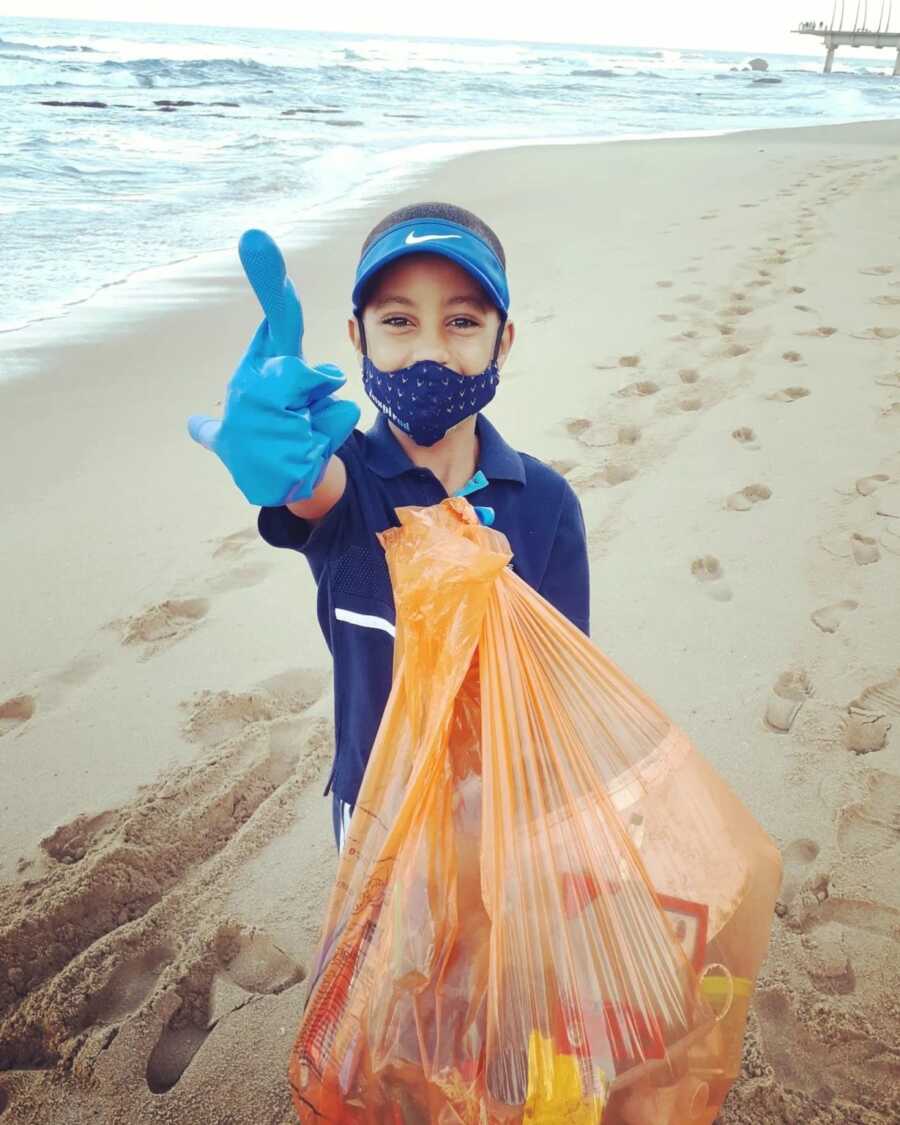 Last year, Romario asked for donations instead of gifts for his birthday. This year, he upped the ante in honor of his 10th birthday, starting a fundraiser on Backabuddy to support two charities, Birds of Eden and Zeitz Foundation.
Birds of Eden is a bird sanctuary in Western Cape, where Romario hopes to build a special aviary for endangered African grey parrots. The Zeitz Foundation, on the other hand, aims to plant 1 million acacia trees over the next decade to decrease the effects of climate change. Romario hoped his donation would contribute 250 trees to their cause!
Romario is also an artist who loves painting the animals he hopes to preserve. He hopes his story will encourage other children to take an active interest in saving our environment for future generations.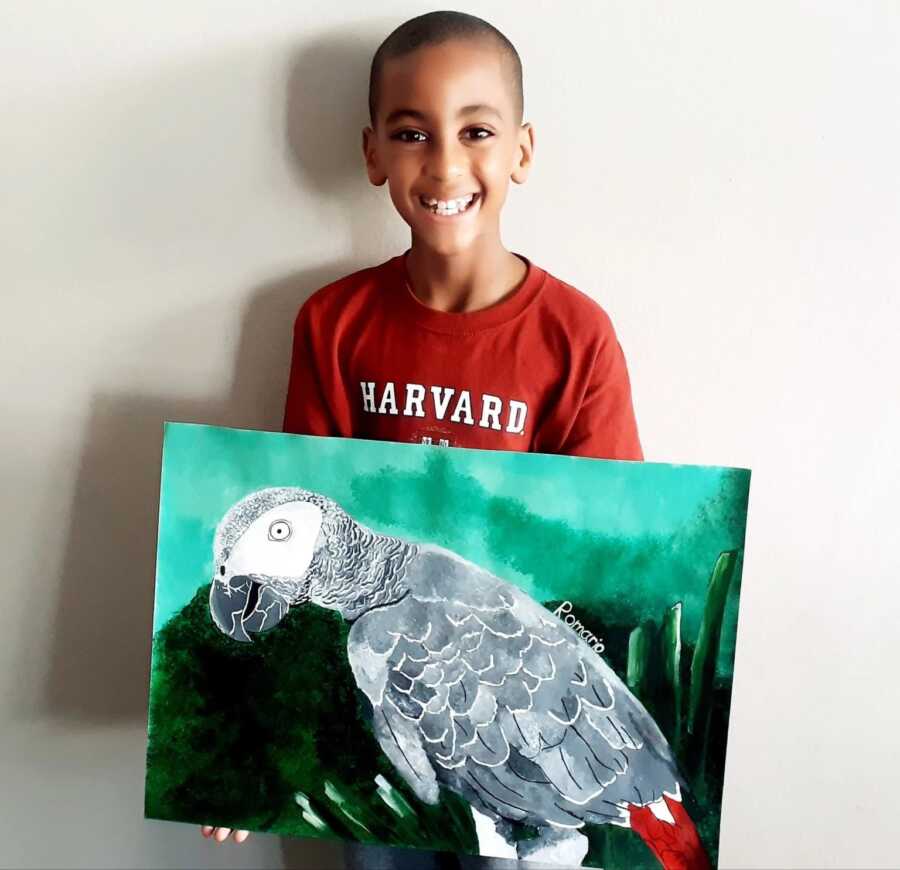 "I would like to see an International Children's Tree planting day," he said. "Where world leaders and tree organizations team up with schools and communities to plant trees together. Children involved in reforestation programs from a young age will help them become better citizens for the environment and slow down global warming."
Romario met and exceeded his birthday fundraising goal, raising enough to plant 350 trees! He's just getting started with his efforts to save the Earth. We're certain we haven't heard the last of this environmental warrior yet.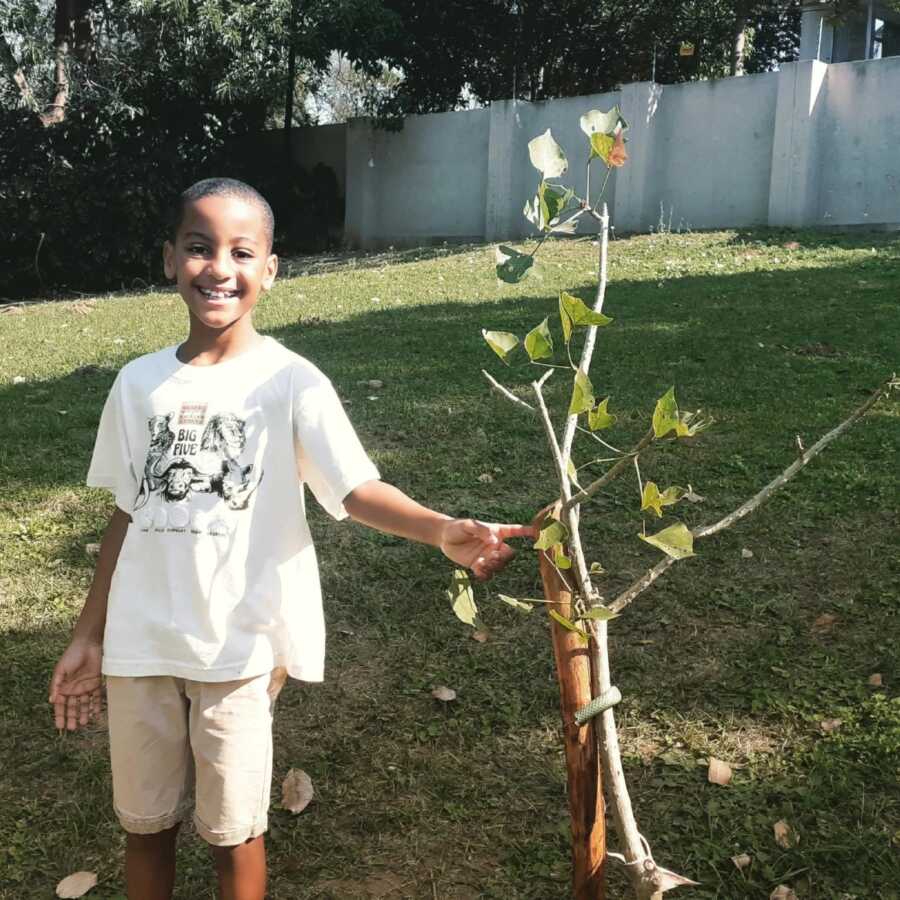 This story originally appeared on InspireMore. Submit your own story  to Love What Matters here, and be sure to subscribe to our free email newsletter for our best stories, and YouTube for our best videos.
Read more stories here:
Albino Elephant Calf Caught In Trap Steals Hearts With Inspiring Recovery
Golden Retriever Is So Gentle With Baby Bunnies That They Adopt Him As Their Mama
'Every life matters, no matter how big or small.': Teeny turtle with exposed heart defies the odds
Husband In Tears After Wife Secretly Publishes Book He Wrote And Reads To Their Kids
Help us show compassion is contagious. SHARE this story on Facebook with family and friends.