"On the afternoon of June 15, 2016, I had not long left my client's home and was heading to pick up the kids from my mom's house. The phone rang and I was relieved to see it was Paul finally calling me back—I had tried calling him earlier but he must have been too busy at work to answer. I wasn't expecting a police officer to be on the other end. He told me my husband was involved in a motorcycle accident and was headed to the hospital. 'Probably just a few bruises and scratches,' I thought. Paul had been involved in a motorcycle accident before. He didn't tell me about it until he came home from work that day because he didn't want to worry me. Against my wishes, he did not get himself checked out at the hospital. Hearing he was on his way to hospital on this day, I thought, 'Good! He is finally listening to me for a change.'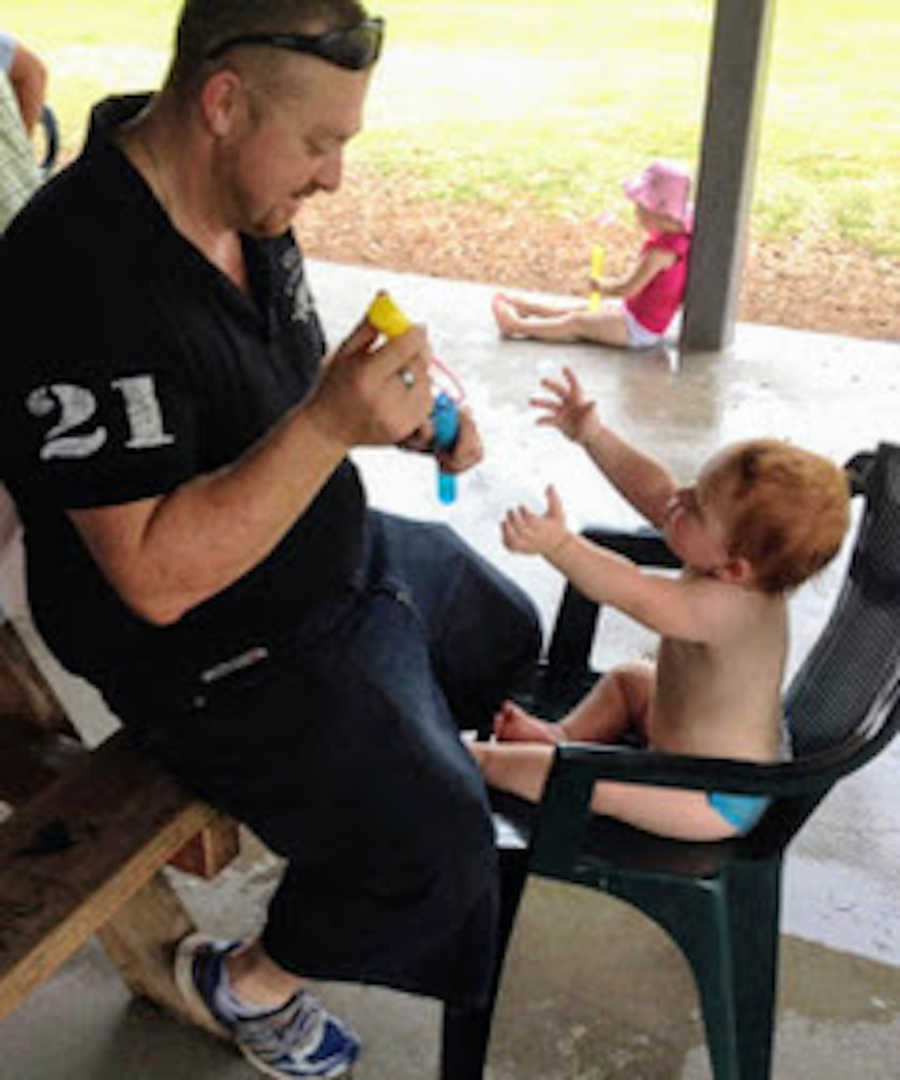 Paul worked as a truck driver for a family-owned company. While waiting for his semi to be loaded, he decided to take his motorcycle, rather than a smaller truck, to get some lunch down the road. As he accelerated his bike along the factory-lined road, a smaller truck traveling in the opposite direction turned into a driveway, crossing Paul's path and not giving him enough time to stop. Paul collided with the rear tire of the truck.
I waited in the ICU with Paul's parents, his brother, and my sister- and brother-in-law for what seemed an eternity. Paul had to have emergency surgery to try and repair some of the internal organ damage. It was the first of many surgeries to come. It was close to midnight when they finally let me see him.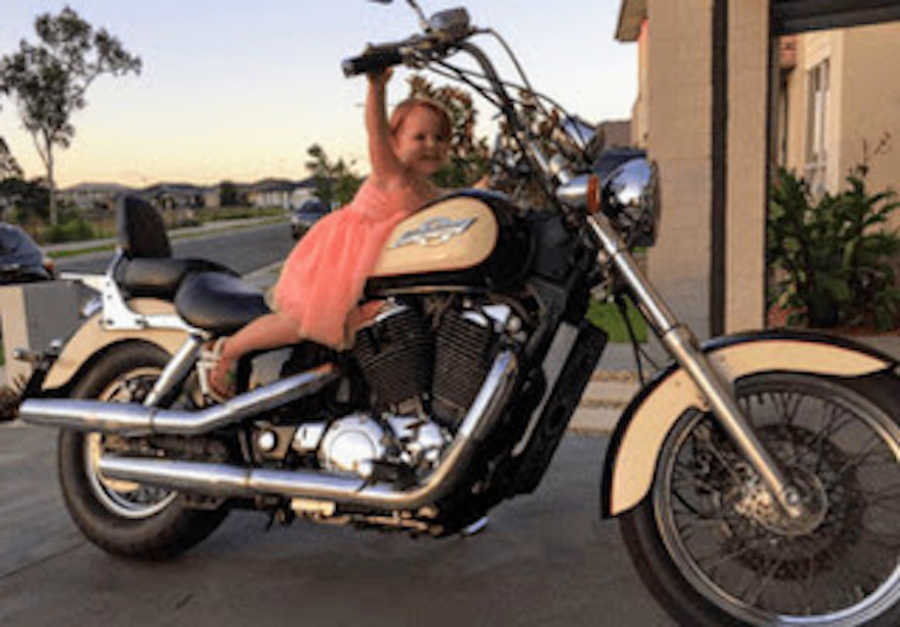 His body lay lifeless in the small bed. Monitors beeping, tubes coming out of every direction, the ventilator helping him breathe. My husband of 7 years, with whom I shared two beautiful little girls, was in a critical condition, fighting for his life right before my eyes. The enormity of this day didn't hit me until the drive home. The tears burned down my cheeks as I screamed the entire way, followed by my sister- and brother-in-law to ensure I made it home safely. Both girls stayed at my mom's that night. All I wanted was to get home. I sat on the edge of my bed, pleading with God not to take my husband's life. I screamed at all the deceased relatives I could think of, asking for their prayers and help to save my husband. I fell asleep crying that night. I spent the next few days and weeks on autopilot. Paul's bedside became my other home.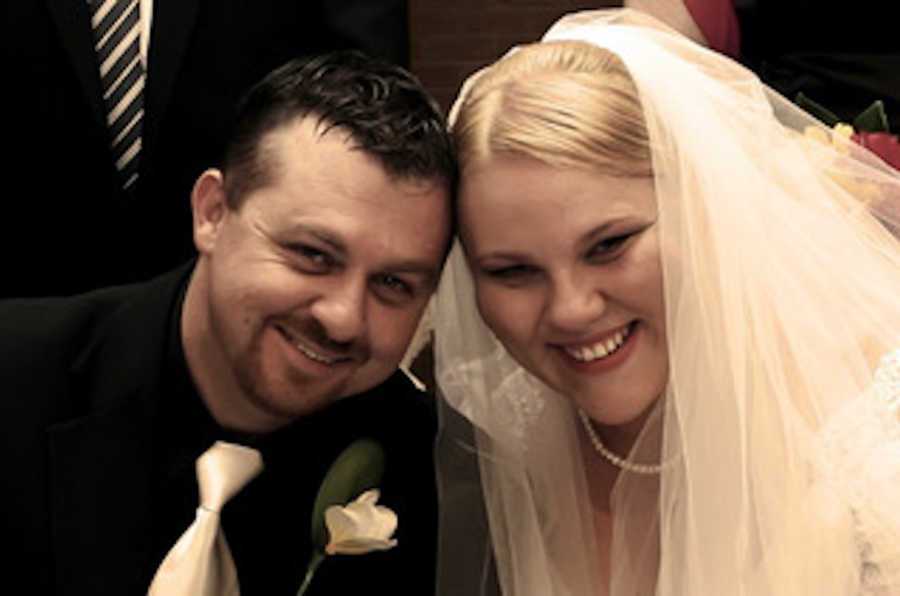 The children were too young to fully comprehend what was happening. Layla was 5 years old and in kindergarten. Her school was notified and supported her in every way. Sofia was 3 years old and going to daycare. Both girls knew Daddy was in an accident and was having a long sleep at the hospital to try and get better. The support from family and friends was endless. Prayers from all around the world, from every denomination, flooded us. Messages of hope, love, and strength poured over me. But I felt like a robot. Numb. Within a couple of weeks, it was time for a family meeting with the doctor. The injuries were severe; he would end up a vegetable and the medical team recommended taking Paul off the ventilator and allowing nature to take its course.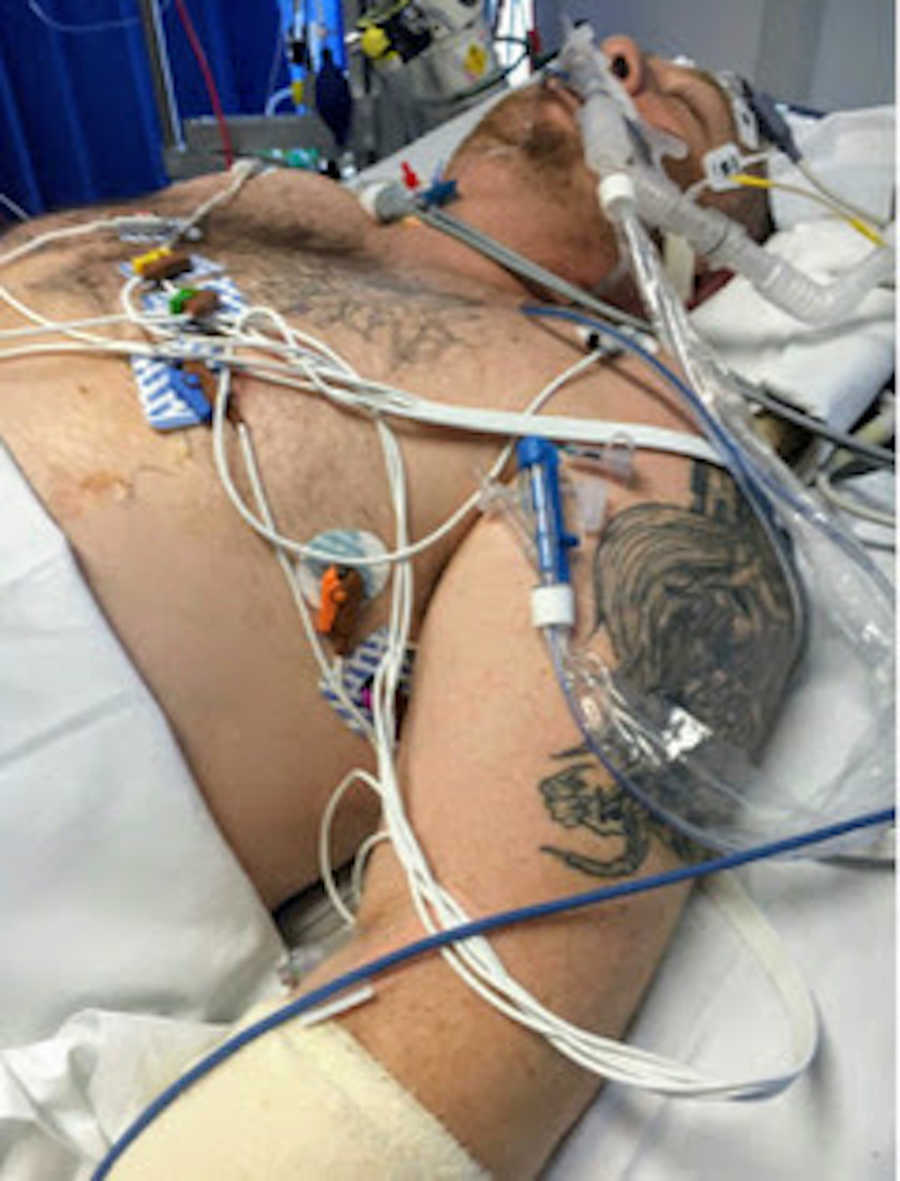 Paul was just shy of his 39th birthday. He had two beautiful children, a loving wife, a job he loves, supportive family and friends…and they want this man to die, just like that? This kind of stuff happened in the movies, not in real life. How was I supposed to make such a decision? This did not feel like the end though. I sat in the hospital chapel, gathering my thoughts. I decided to call a friend who was a spiritual healer, psychic, and energy practitioner. She told me Paul was fighting to stay alive and he would survive, I just had to give him a chance to do so. 'Don't let them turn anything off,' she said to me. It was all I needed to hear. I knew his time on earth was not finished and I wasn't going to let anyone cut it short for him.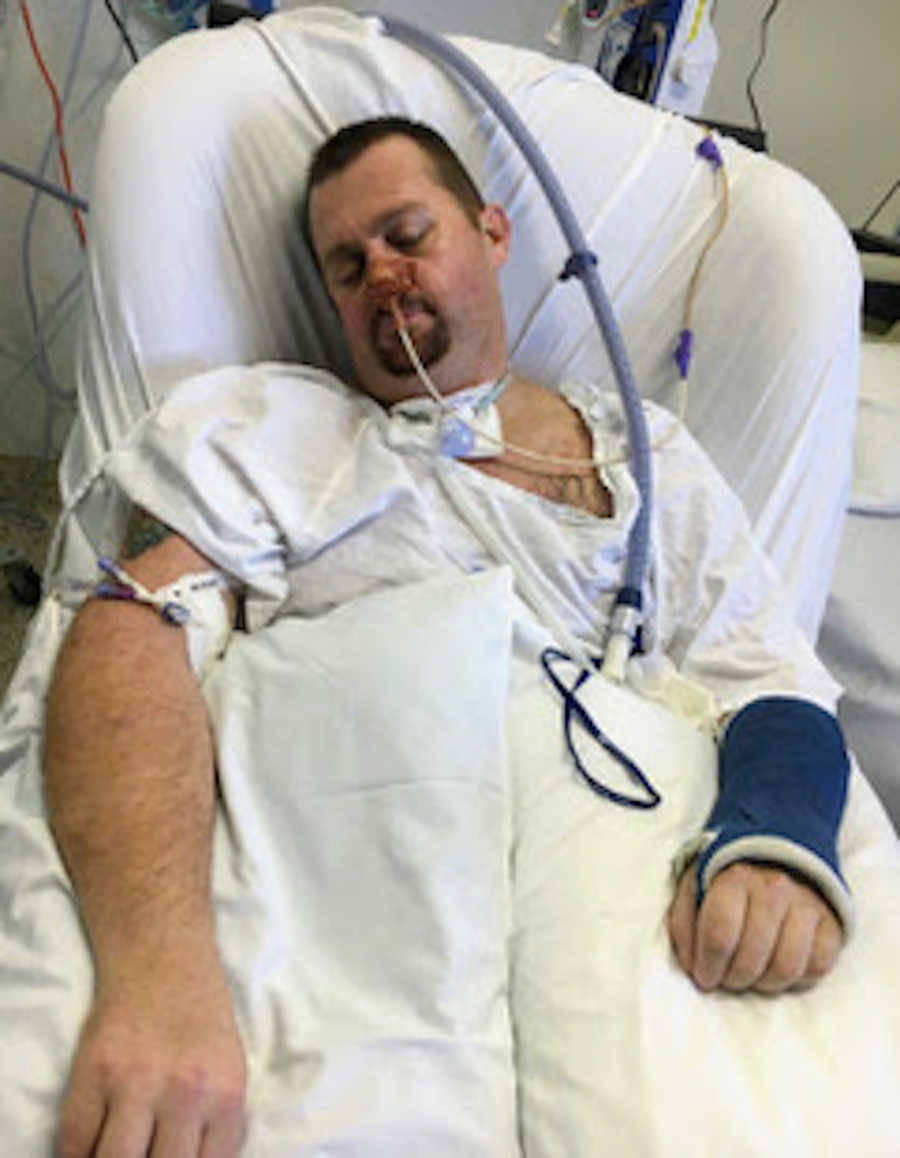 The doctors respected my wishes but warned me this was going to be a long journey for both of us. But I knew if anyone was going to survive this, Paul would. Physically, he sustained broken bones and injuries to his internal organs and a nasty leg wound that took over a year to heal. He survived an unimaginable trauma and left with a severe traumatic brain injury (TBI). We are coming up to the 5th anniversary of Paul's accident. After spending close to one and a half years in a brain injury rehabilitation unit, Paul came home to his family. Today, Paul remains a quadriplegic and is unable to speak, although cognitively he is intact—he understands everything.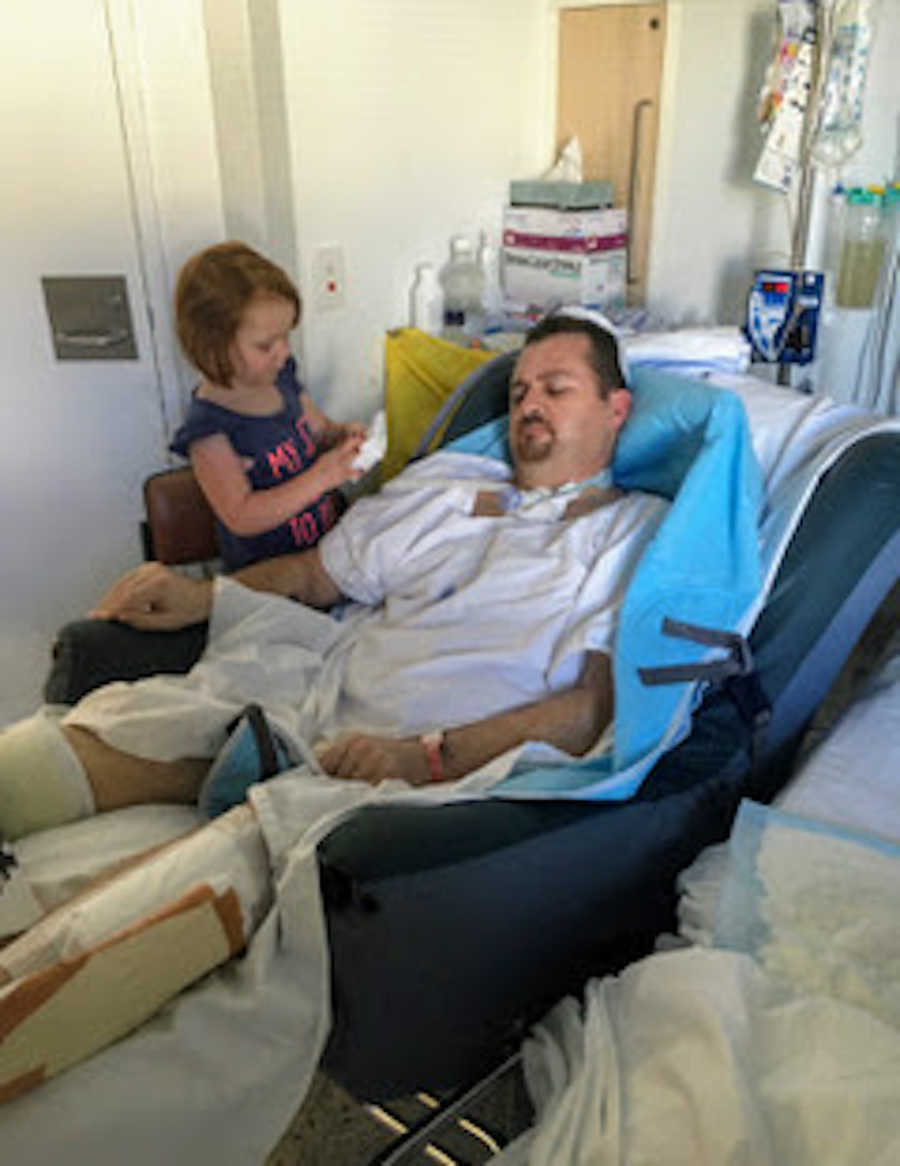 He receives 24-hour care from a carefully selected disability support team. The biggest challenge is maintaining Paul's motivation. Therapies are difficult; the repetitiveness of exercises can be mundane but necessary for neuroplasticity to work. Paul is making sounds with consistent speech therapy exercises. He communicates with eye blinks, foot taps, and vocal sounds. He makes decisions using eye gaze and assistive technology devices. Paul is able to go fishing, to the beach, shopping, church, and visit family and friends. The road is long and the end seems never in sight, but I am so proud of my husband. I am more in love with him today than I think I was on our wedding day.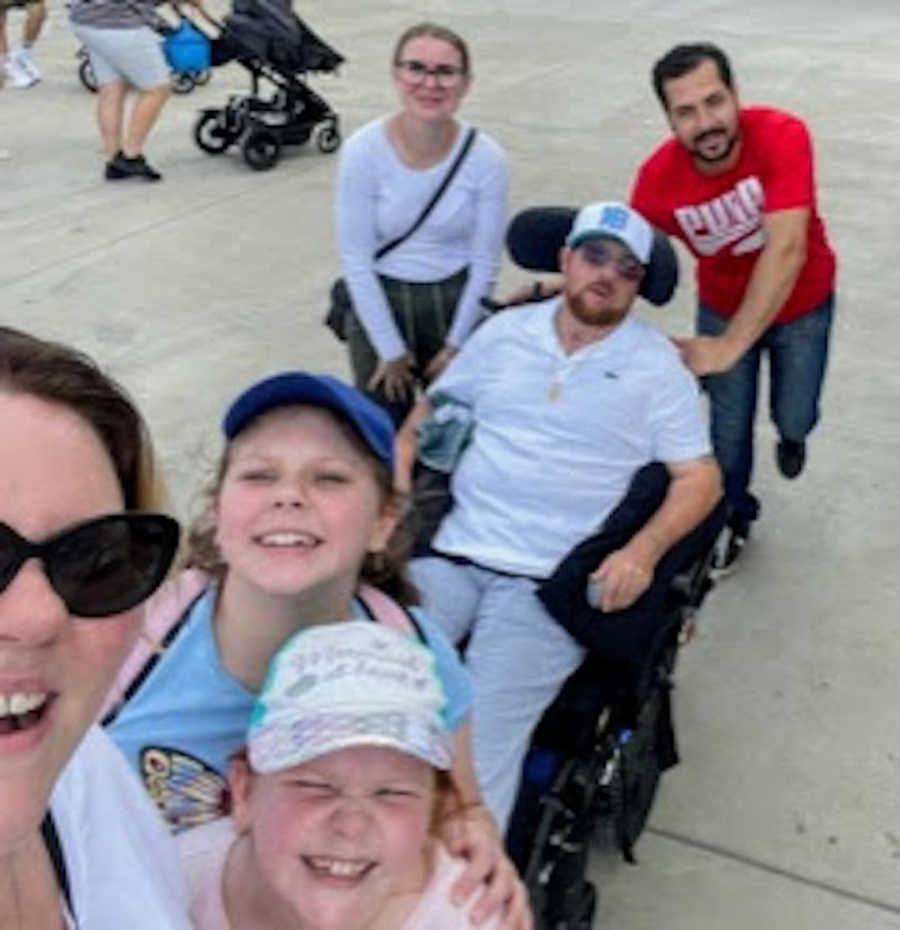 He gets to watch his girls grow up and in turn, they get to see another side of life that is love, compassion, empathy, hard work, resilience, challenge, fruitful, and full of laughter. My family is my full-time job now. I oversee Paul's care and manage his appointments. I lead the team that provides his direct care and am blessed to have so many wonderful people in our lives. I feel God prepared me for this journey with Paul in so many ways. I have moments when I feel depleted and drained. It is hard watching someone you love in pain or unable to enjoy life the way they once used to. I have a strong faith in God—it got me through the worst time in my life.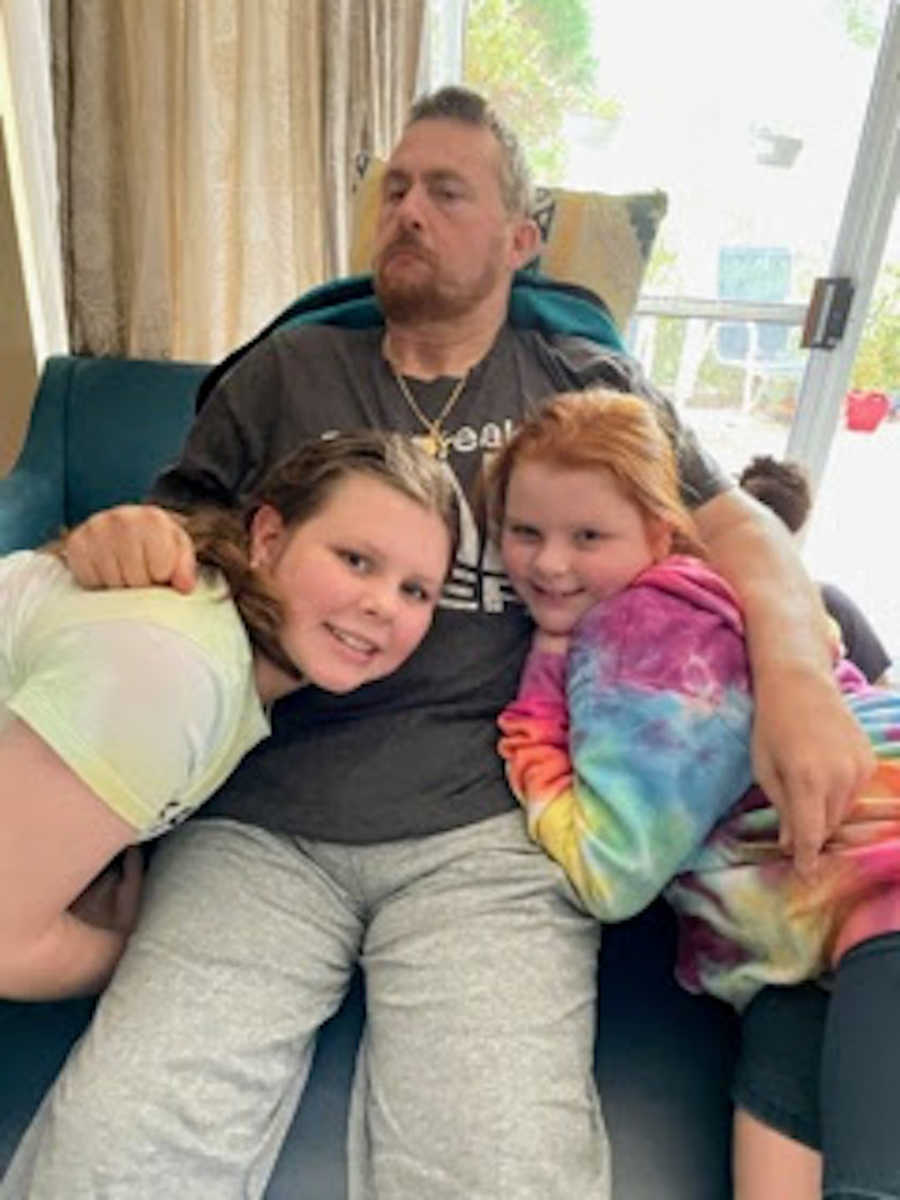 It continues to carry me through the good and bad times and I would be lost without it. I joined TBI support groups through social media to connect with people from all around the world. Their advice, stories, and hardship gave me more insight into brain injuries than any medical team has been able to do. I keep an open mind about alternative medicine and therapies—Western medicine has its place, but it is not always the answer. I research, I blog, I show people the difficulties we go through in the hope our story inspires someone else. If anything, I want people to be mindful, be kind and generous, have compassion, help those in need, be there for the people who need you… even if it makes you uncomfortable.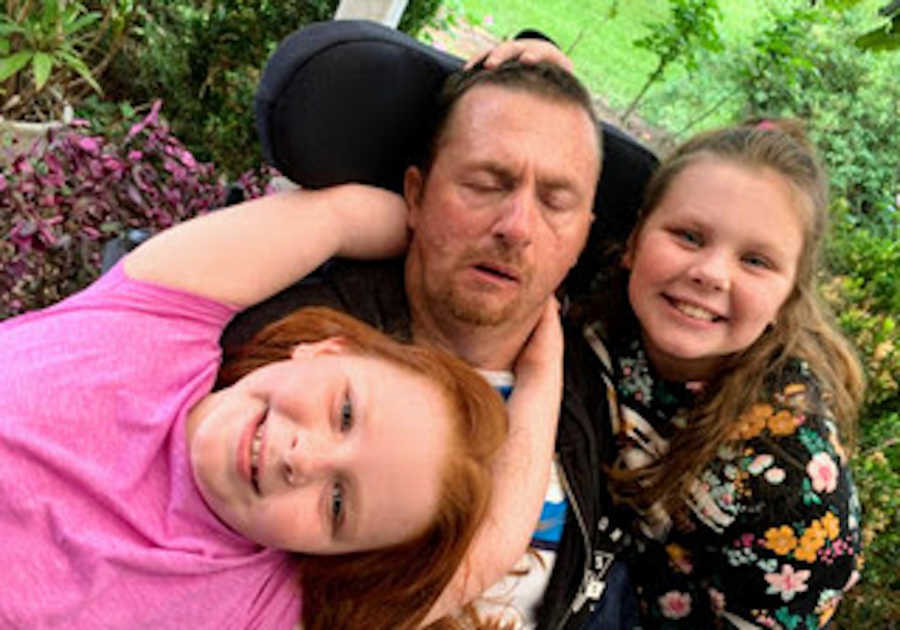 Above all, love each other abundantly. I promised my husband I would help him walk, talk, eat and laugh again, even if it takes us our whole life to achieve. He allows me to share our story because it is an important one to share. Your life as you know it can be turned upside down in the blink of an eye. Don't take it for granted."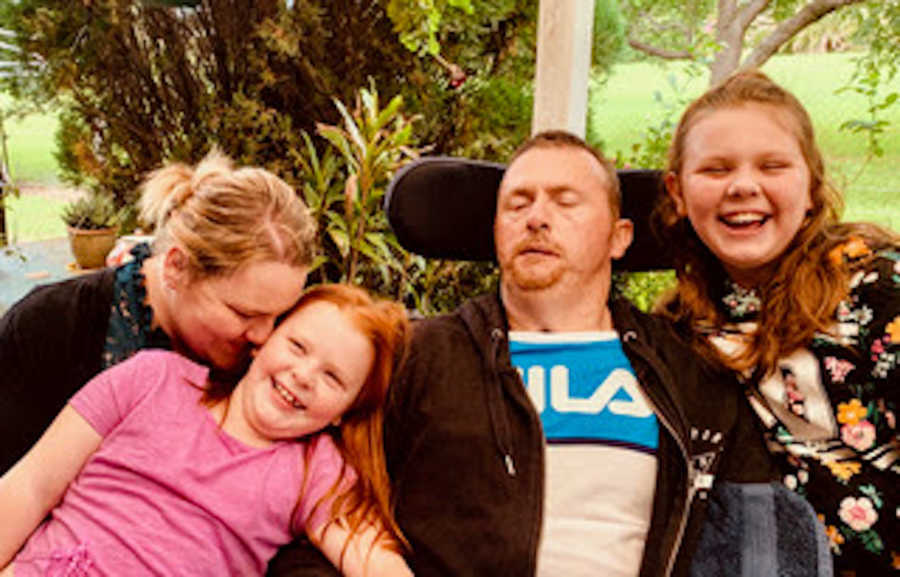 This story was submitted to Love What Matters by Victorija Farnsworth of Sydney, Australia. You can follow their journey on Instagram, Facebook, and their blog. Submit your own story here, and be sure to subscribe to our free email newsletter for our best stories, and YouTube for our best videos.
Read more stories like this:
'I ran barefoot down the street. My little boy was lying in the road. He looked so precious, like he was sleeping. Then I saw the blood.': 12-year-old suffers traumatic brain injury, 'He's our miracle'
'I hit a patch of black ice and lost control. 'We can't get her out!' They cut my seatbelt off, but my legs were stuck.': Woman survives car accident, traumatic brain injury, 'I've come SO far'
'If she wakes up, she won't be normal.' I was alive, but in a coma. Only time would tell.': Brain injury survivor details sobriety journey, 'There's a purpose in it all'
'I got the text, 'Lex, we had an accident, but I don't want to worry you.' My son was the baby who literally fell onto his head accidentally.': Mom to become NICU nurse after miracle baby survives traumatic brain injury
Help show it's the depth of the love that matters. SHARE this beautiful story on Facebook with your friends and family.