When presented with a Make-A-Wish grant, most 13-year-old boys would buy a gaming system or take a trip to Disney World. But Abraham Olagbegi is not like most teens!
Abraham is recovering from a bone marrow transplant resulting from a rare genetic blood disorder. Last year was a scary time for him and his family, but the transplant was successful, and he's now on a path to good health. When he found out he qualified for Make-A-Wish, he shocked everyone with his request.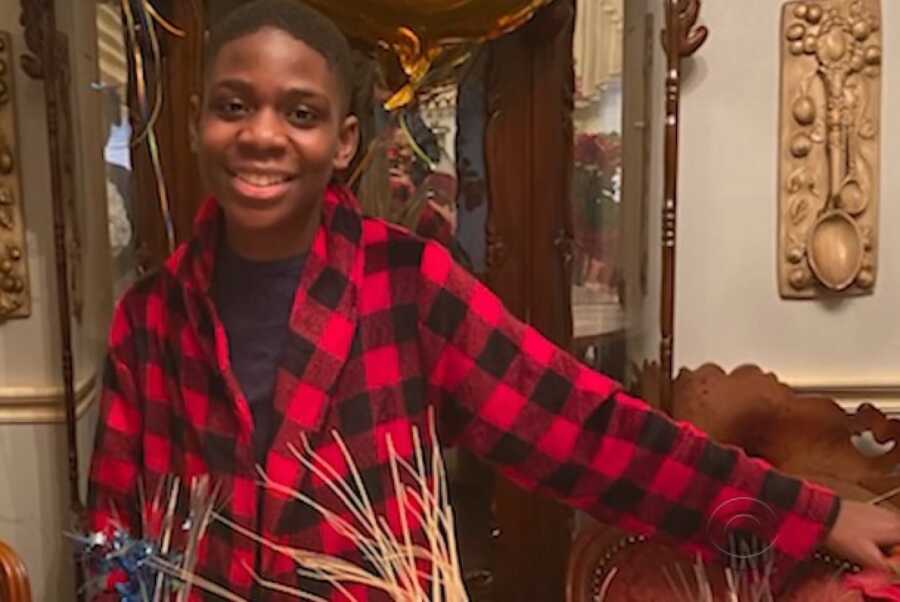 "I remember we were coming home from one of his doctor appointments and he said, 'Mom, I thought about it, and I really want to feed the homeless,'" said Miriam Olagbegi, Abraham's mother. "I said, 'Are you sure, Abraham? You could do a lot… You sure you don't want a PlayStation?'"
Abraham's whole family was supportive of his goal, especially since they've tried to teach their kids to give freely and openly to others whenever possible. In the 13-year-old's words, "My parents always taught us that it's a blessing to be a blessing."
Make-A-Wish granted Abraham's special request, spending a day in September handing out free plates of food to people experiencing homelessness in Jackson, Mississippi. Local businesses donated all of the food and supplies, and together they managed to feed about 80 people!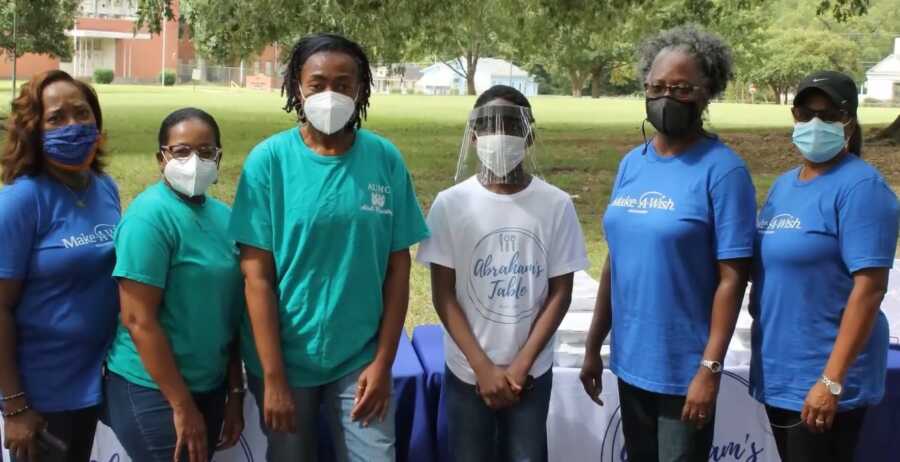 Abraham said seeing the gratitude on their faces made his wish come true and "warms our hearts." Now, the Make-A-Wish team will continue Abraham's wish each and every month, calling on local churches and businesses to donate the food that the teen and other volunteers serve.
This will continue for one year, and when the Make-A-Wish support ends, Abraham plans to continue the mission on his own by forming a nonprofit.
Abraham's Table will function in much the same way, accepting donations and planning to feed people one day each week — forever!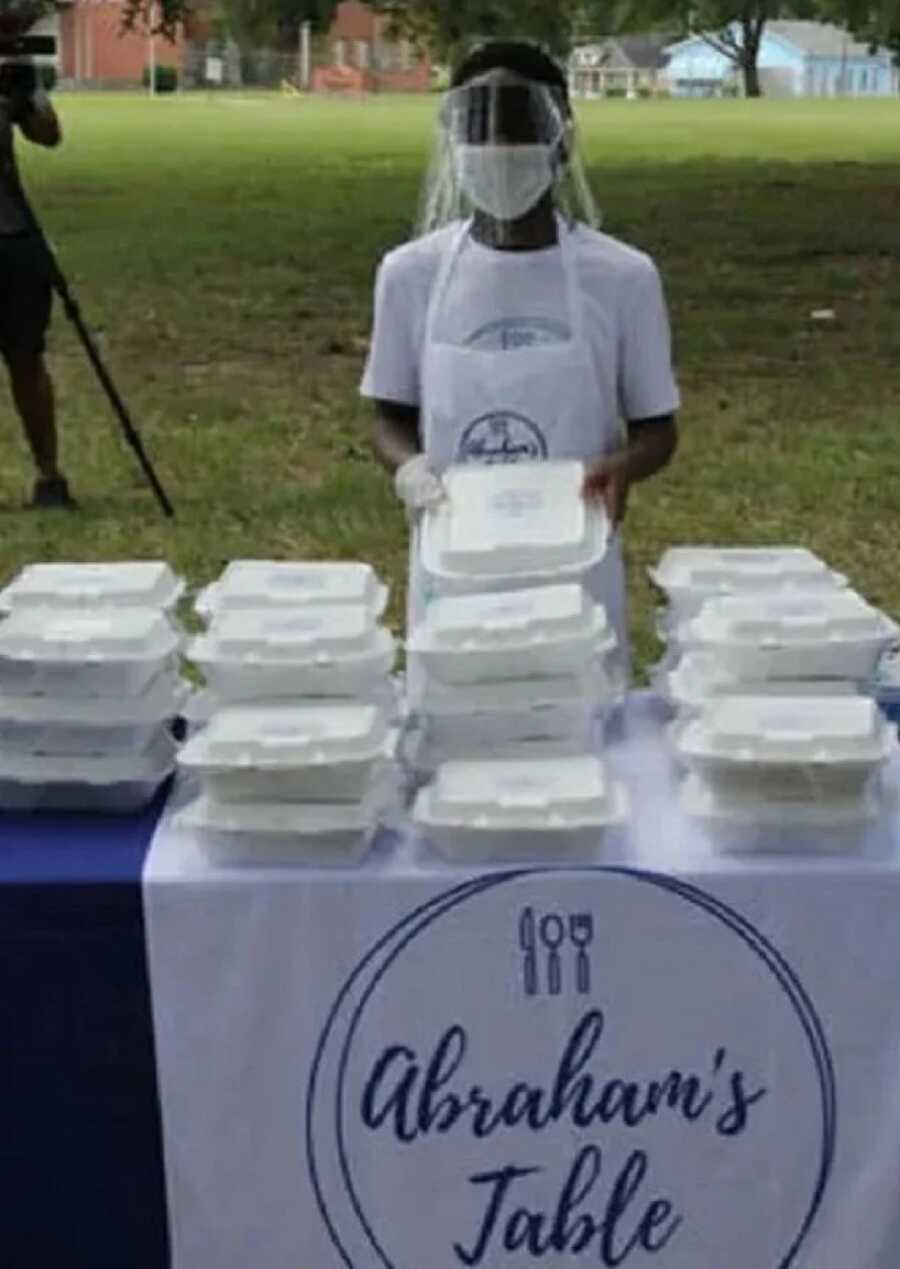 "We're just very excited to be able to continue on this endeavor. It's just so rewarding," Miriam said. "If I was out there on the streets, homeless, I would want somebody at some point to think of me and to do something special for me. So, that's what I try to instill in my kids and we just try to pay it forward, by doing what we were raised to do."
That's some great parenting right there!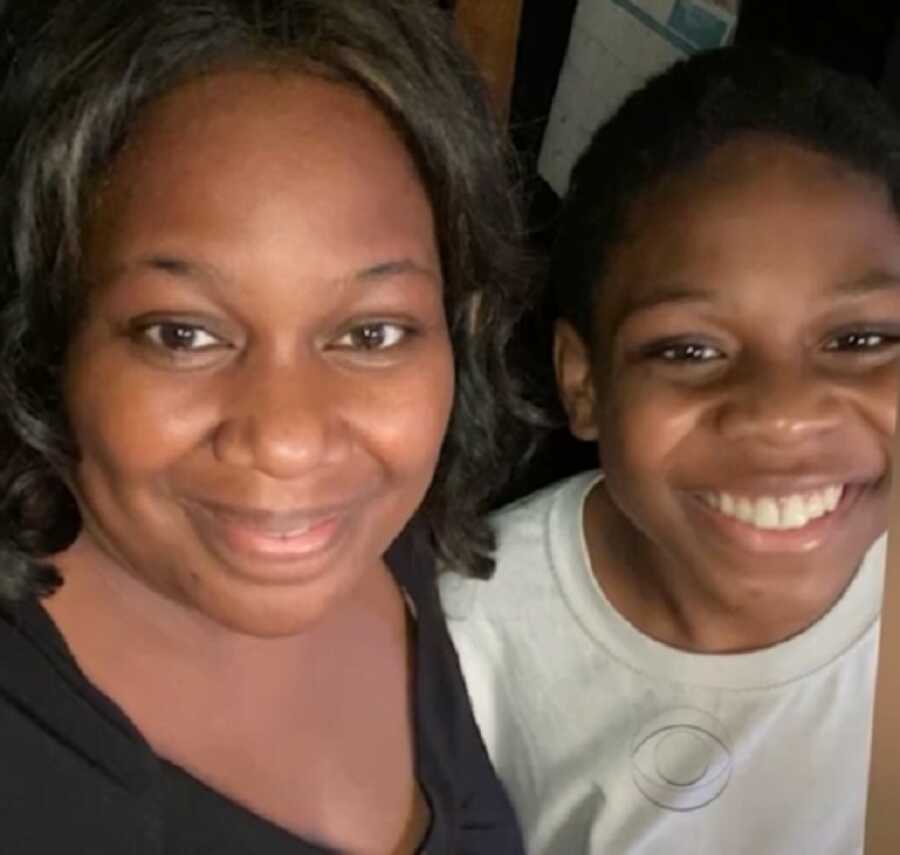 Abraham is wise beyond his years, and he clearly learned valuable lessons about service from his parents. We wish him the best of luck with Abraham's Table.
This story originally appeared on InspireMore. Submit your own story  to Love What Matters here, and be sure to subscribe to our free email newsletter for our best stories, and YouTube for our best videos.
Read more stories like this here:
'Step Up For Your Neighbors.': Kind Teen, Kroger Employee Helps Elderly Man Who Can't Afford All His Groceries
Man Carries Woman With Disability To Top Of Mt. Olympus To Fulfill Her Dreams
This Teacher's 3-Word System To Help Students Through 'Bad Days' Is Empathy At It's Finest
'Everyone was staring. I'm quietly praying, 'Please help us.' Then I look over, and I'm FIGHTING back tears.': Mom shares touching act of kindness with Walmart employee
Help us show compassion is contagious. SHARE this beautiful story on Facebook with friends and family.