This is a follow-up story to Shannon's ongoing grief journey. To read the full back story please click here.
"Yesterday marked one month without our girl. It was a day filled with all kinds of emotions. I went from crying one second, to being angry, to laughing and smiling the next. It was a true rollercoaster of emotions.
The coronavirus kept us from traveling for Ava's birthday. First, it was Kinsley's death, now this awful pandemic. Some higher power just doesn't want us to go. We made the best of the weekend, enjoying the beautiful weather outside, and family board games, trying to survive a game of Monopoly in this house. If anyone dies, it won't be from Corona. I've been told Monopoly can break up a family.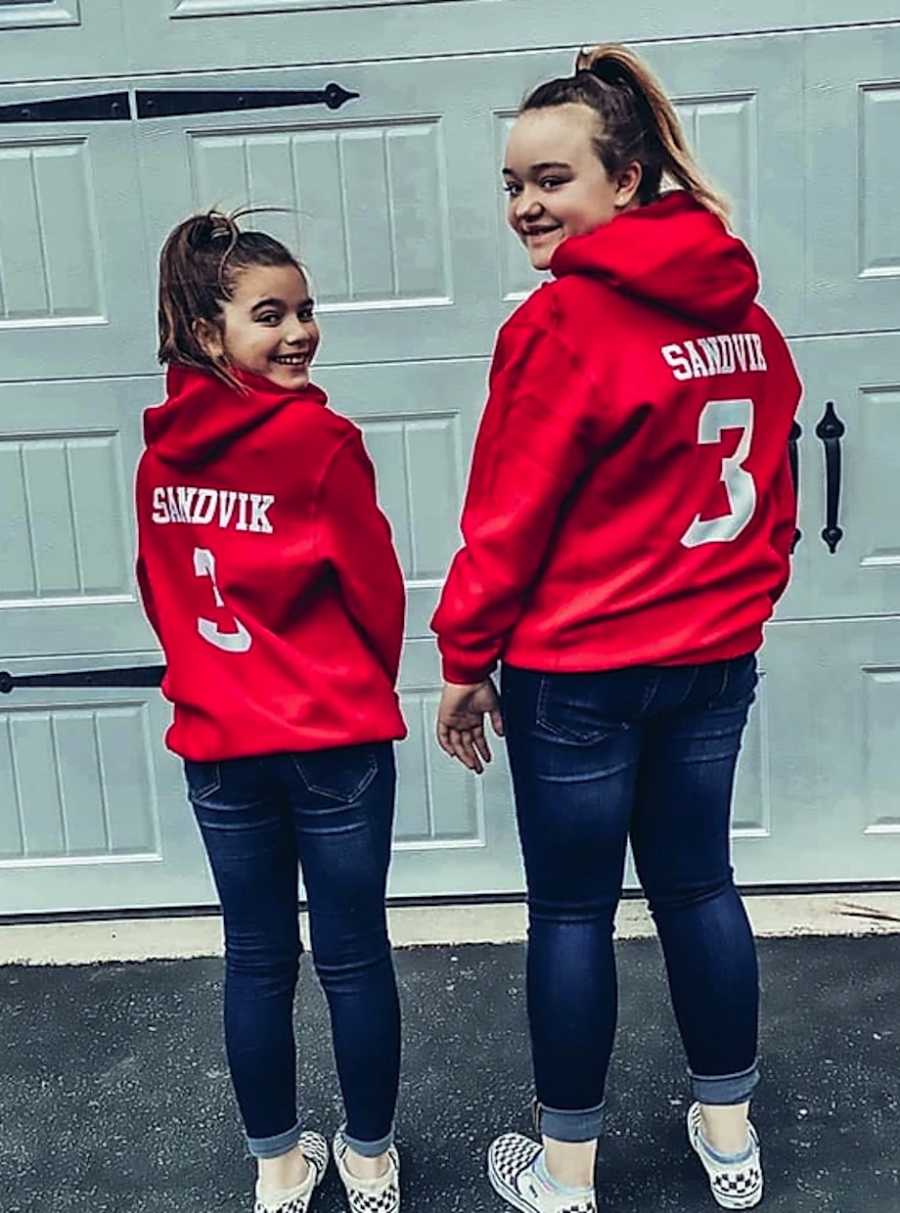 Jordan and I stood outside of our bedroom window admiring the beautiful tree in our yard already blooming. In the distance, I could see all three of the girls playing on the playground, giggling, running, chasing, each other, all wearing their red Sandvik sweatshirt. A wave of sadness, happiness, and anger came over me all at once like a tidal wave of emotions. I was pissed. Why Kinsley? These are the days she loved. She would have been playing with every kid in the neighborhood. Meanwhile, my heart was happy watching them play together in their red sweatshirts. We all had our shirts on, proudly representing our little love. Ford found her memorial card and kissed it, asking, 'Sissy, home?' I was once again smacked in the face with sadness. It comes out of nowhere. The pain in my heart was so unbearable, watching him tuck that card safely in his little pocket smiling, knowing he will never really know her and she will never get to watch her best friend, biggest fan learn and grow.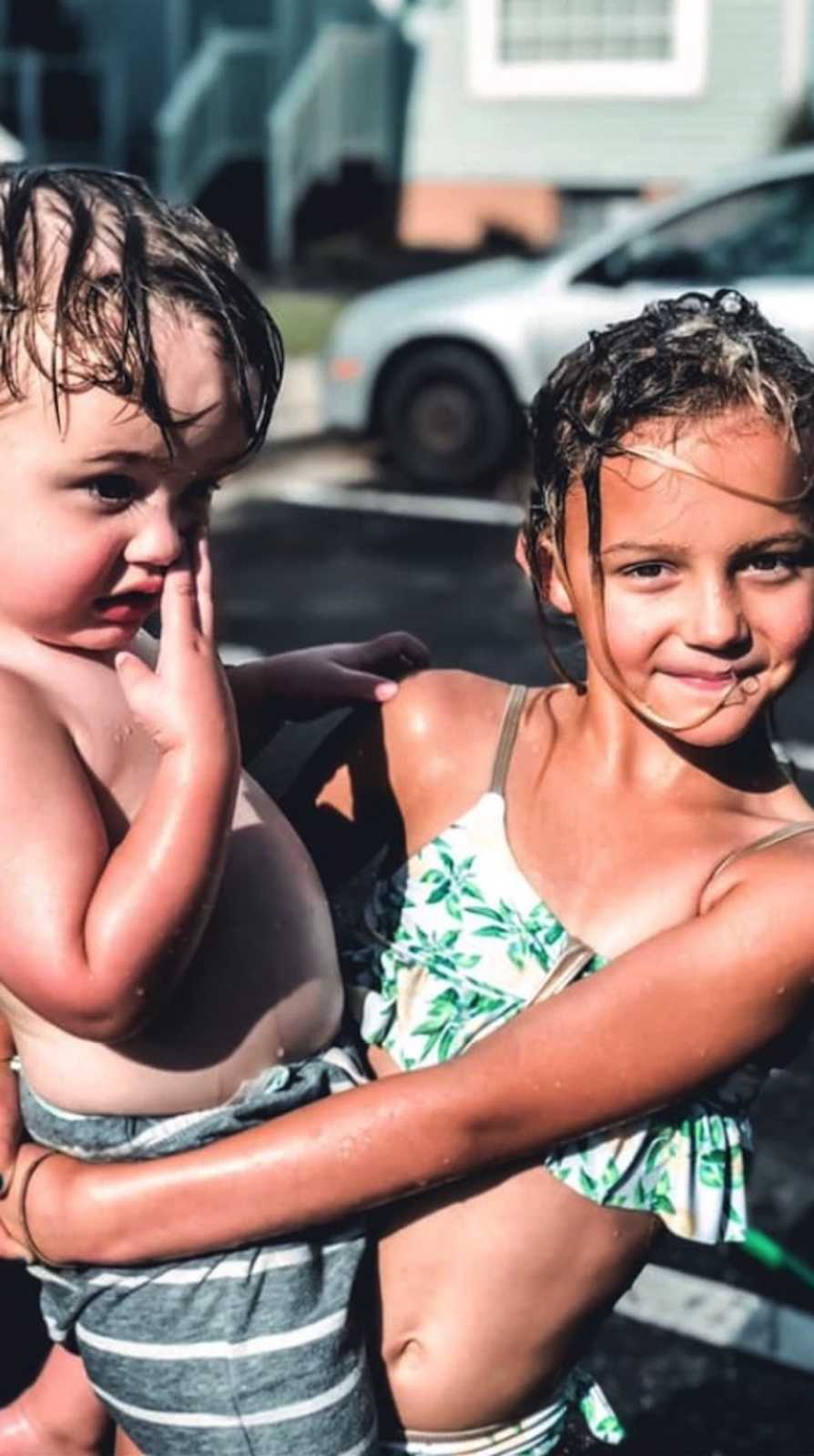 I realized yesterday that life will always be hard without her. It will never get easier. Every single day, I will have this pain in my heart for the rest of my life and I will never truly be the same without her. I guess I already knew this, but I allowed myself to slip into a dark place and I was mad. I can't even think past the present day or moment, let alone into the future. I don't want to imagine the pain in my heart on Easter, Rylan and Emmry's birthdays, her birthday, mother's day, father's day, family vacation, the first day of school, our family Halloween costumes, Ford's birthday, Christmas. Her face lit up with excitement leading up to any event, something I will forever miss.
I am angry thinking about the future, the 'what could have been,' sends an ambush of rage and sadness. She and Ava had plans to rent an apartment together. They were going to do big things. As a matter of fact, a couple of years back, they wanted to be waitresses at the Tilted Kilt because they wanted to wear the crop tops, thanks to my husband for taking them there. She wanted to play professional soccer or be a soccer coach. Even though her sisters claimed she wouldn't make a lot of money, she didn't care because that's what she loved. That's what is great about Kinsley. She did whatever Kinsley wanted and was a leader by the truest definition. She will never graduate or play high school sports. I will never get to watch how incredible she would have been at soccer or see what a stunning young lady she was going to be. We won't get to experience her first real boyfriend. She claimed she had like five at one time, two on her soccer team, two in her class, and one on the bus but it was okay because they didn't know about each other. I also won't get to watch her daddy pissed about her boyfriends or the trouble she was going to get into. We won't get to take fireball shots together when she turned 21. She will never get to drive the red jeep with no doors that she wanted — all of these beautiful life moments she will never get, we will never get. We were all robbed of these moments with her.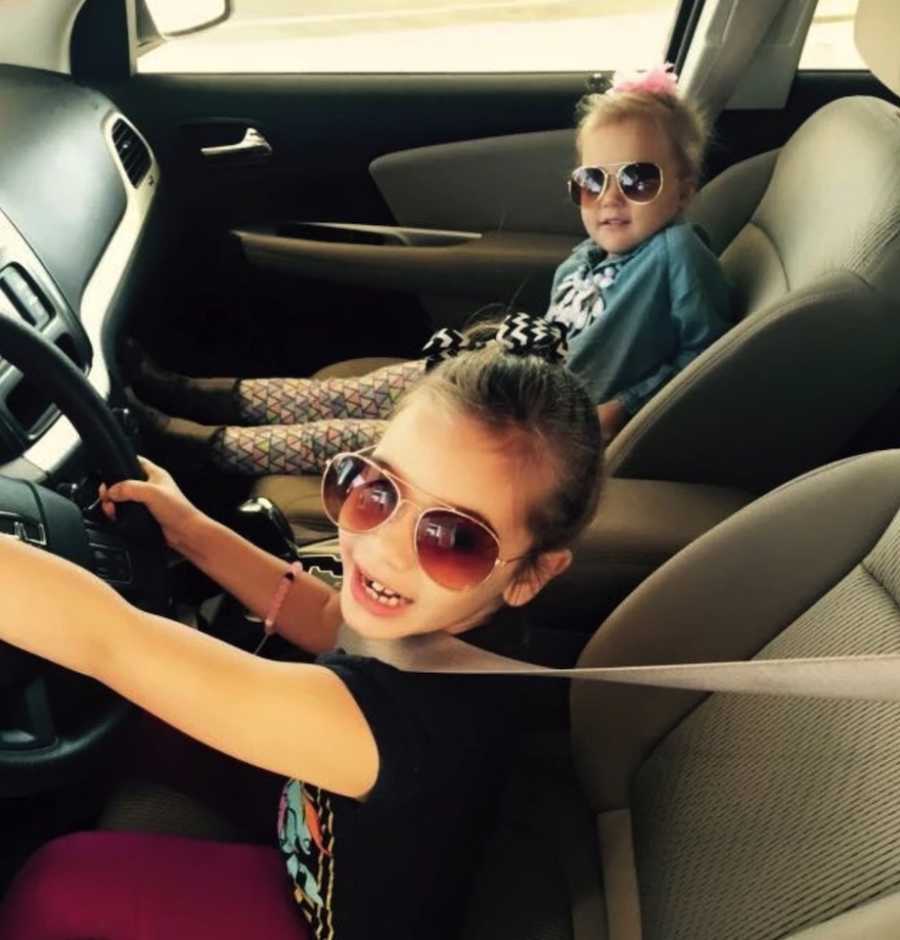 Disney released Frozen 2 early due to the quarantine. This was the last movie we saw in the movie theater with her and the first Frozen was the first movie she ever saw in theaters. I can remember the girls playing that movie on repeat. I always thought she was just like Anna. I laid in bed last night and cried while watching it. Don't get me wrong, I cried in theaters watching it, but this cry was different. The part where Olaf is flurrying, looks up at Anna, and says, 'I just thought of one thing that's permanent. Love.' There you have it, a funny little magical snowman in a Disney movie, filled my heart with some hope.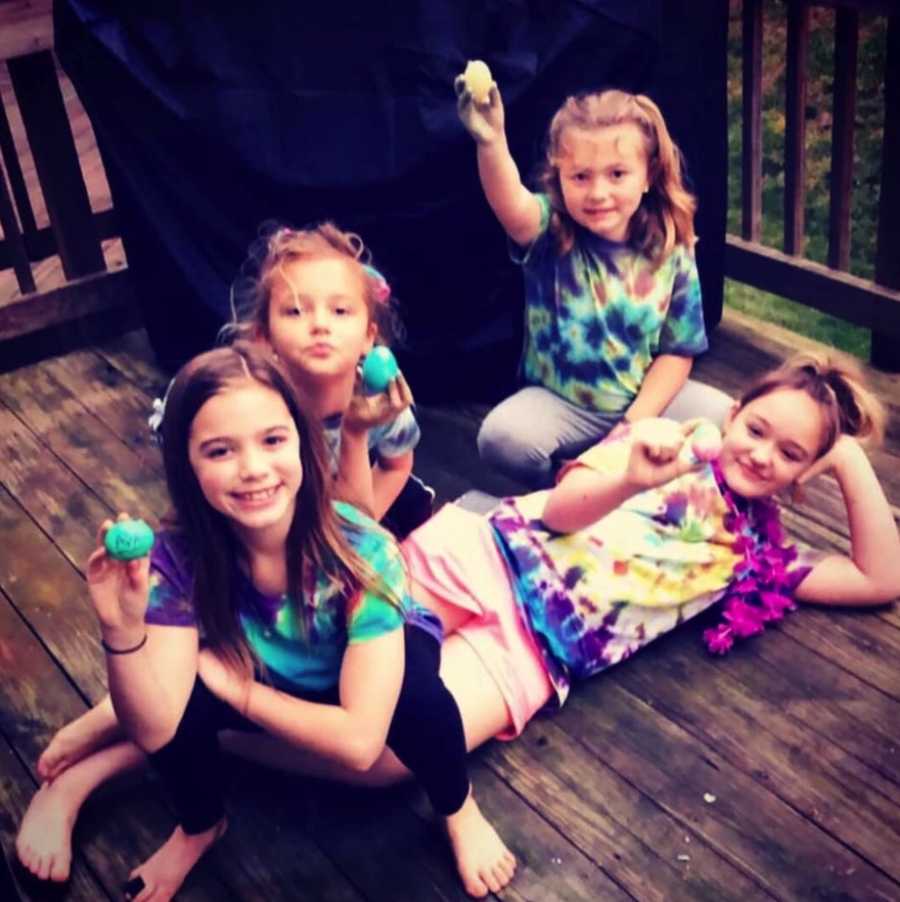 Change is inevitable. We will all eventually end up like Kinsley, just under different circumstances and timelines, but my love for her will never change. What I feel in my heart is so strong and so fierce. Love, her love, is what will get us through each day. Love is permanent."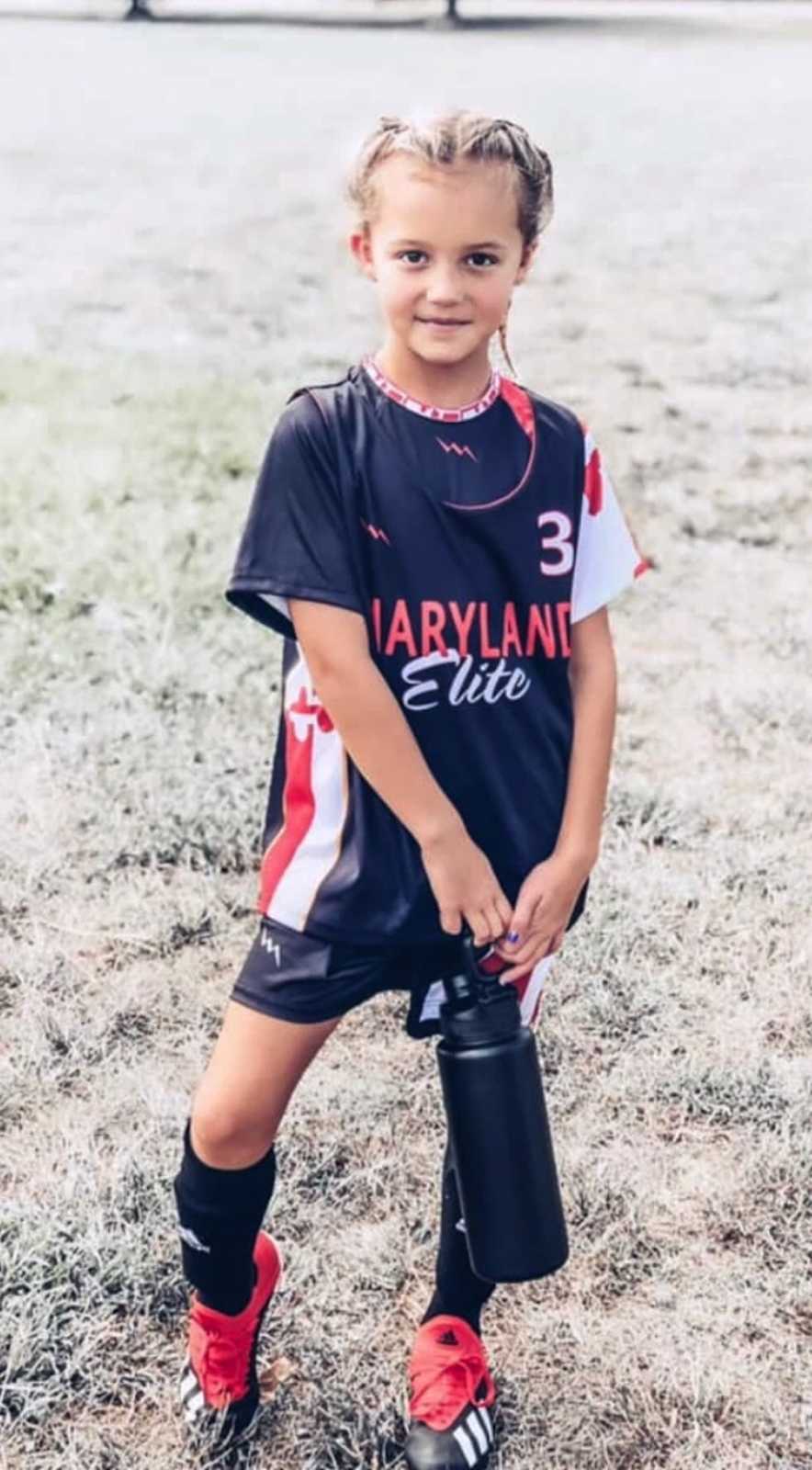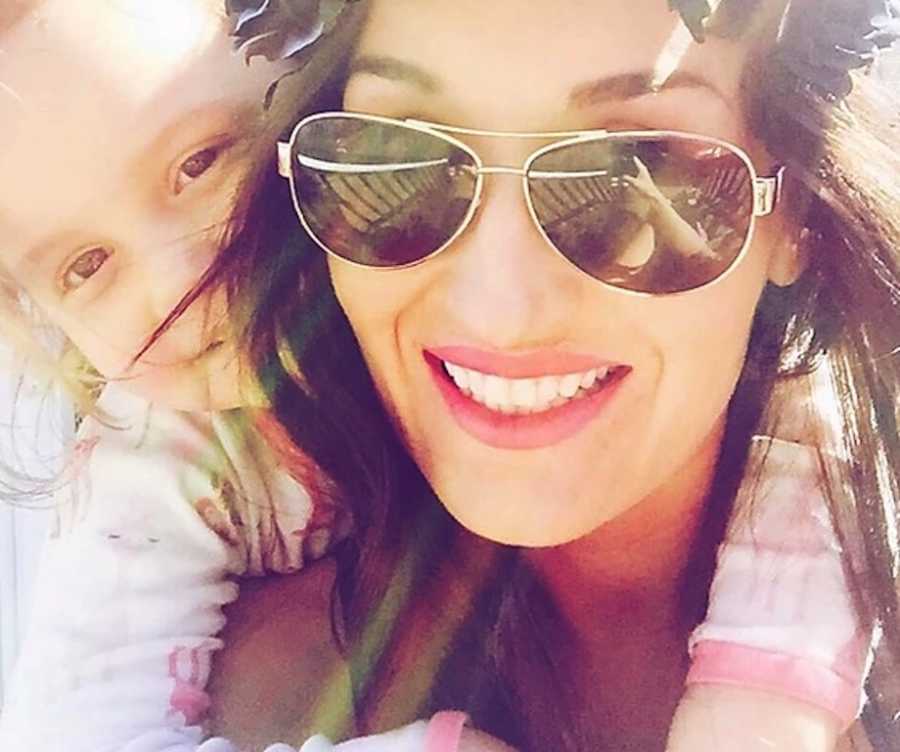 This story was submitted to Love What Matters by Shannon Sandvik. Follow her journey on her website here and Instagram here. Do you have a similar experience? We'd like to hear your important journey. Submit your own story here. Be sure to subscribe to our free email newsletter for our best stories, and YouTube for our best videos.
Read more stories from Shannon here: 
'Her eyes looked up at me in panic. 'Mommy, it's blood.' We were just in the ER and everything said she was fine. My stomach about hit the floor.': Family says goodbye to their 'forever Valentine' after battle with flu
'We were at dinner when I said, 'Hell, give me another drink. I may take up smoking too.' Kinsley was as healthy as a horse and in a week span, she was dead.': Mom loses daughter unexpectedly to flu
'She constantly pissed us off. Lord, did she stir up drama. Now, I'm pissed there will always be an empty seat. The family dynamic has been rocked.': Mom continues to make memories after daughter's passing, 'We are going to find something to smile about'
'Be grateful all of them are in one house alive and healthy, because mine aren't. The fighting used to annoy me. Now, I'm glad they're even here to fight.': Mom says 'they will remember what you do during this quarantine'
Do you know someone who could benefit from reading this? SHARE this story on Facebook with family and friends.