"A friend and I took a trip to Tijuana during the Coronavirus outbreak. I knew it was a bit risky because of the dangers of contracting the virus. However, this trip was booked and paid for and I was supposed to be my friend's companion. I was there for support because she was getting surgery. She was very excited for her cosmetic surgery and everything was already paid for. I was the one who was thinking logically. She paid for my travel expenses so I would feel awful if I didn't go. She even told me if I didn't go she would go alone. I did not want to flake last minute, so I took a leap of faith and went.
When we walked into the airport it wasn't busy at all. A lot of people were wearing face masks. Was I worried? Of course! Was I very careful? Yes, extremely careful. I had hand sanitizer and my Lysol wipes handy. I thought I wasn't going to be able to use my hand sanitizer because it was over the 3.4oz requirement, but they let me bring it anyway. I used the sanitizer every time I touched anything and wiped down every seat I touched. While doing all of that, I prayed. When we finally got to our gate there were only around 12 people getting on a huge plane. In fact, it was so empty they didn't even call us up in zones. They just let whoever had a ticket walk on the plane. Also, the plane was so empty we could sit anywhere we wanted.
When we landed in San Diego that's when I finally had the thought, 'Maybe we should have canceled.' So many people were wearing face masks and everyone's body language was super standoffish. My friends and family practically begged me not to go. Everyone I was close to was super worried. We drove across the border because my passport didn't come in time and at the Mexico and United states border you can cross by land if you have a birth certificate.
When our ride finally came to the airport to drive us across the border I felt better. While crossing the border I felt fine, and during the trip while sightseeing, I was fine. At 10:31 p.m. on March 20th, I again got very worried. We learned they planned on closing the border at midnight. My mind was racing. 'Will I be stuck in Mexico? Will I be fine to cross tomorrow morning? I mean, I'm a United States citizen, they can't tell me no, right?' This is an essential crossing… I mean, I hope it is. I guess we will find out!
The first thing I checked out was the news. They were showing tons of people who were stuck in different countries because of the border closing and they were no flights whatsoever. I was so nervous! I didn't want it to be me! I was hoping traveling by land would still be allowed. I called my mom crying hysterically, I told her, 'I don't want to cross the border alone because it's too dangerous!' However, I knew I had to leave before it closed. I told my mom, 'I think I am going to get a Uber to the border before it closes.' My mom called the U.S embassy and they told her I should be fine to cross the border in the morning as long as it was essential. My mom tried to calm me down and comfort me while I was having a mental breakdown.
The medical transportation arrived and the entire ride to the border was very hard for me. I felt as though I was having an anxiety attack. The entire ride everyone was silent. I think every person on the transport was just as worried as me. We arrived at the border. The non-essential line was super long, however, the medical line had only a few people. We handed over our identification to the border patrol. They viewed our documents and let us through! I've never in my life felt so much weight lift off my shoulders! Can you blame me? Imagine getting stuck in a not-so-friendly part of a new country. All I could think was, 'Thank God I was traveling a a companion for a friends surgery. If I was traveling for fun, I don't know if I would have made it across.' I've never wanted to be home so badly. Coronavirus, you really scared the hell out of me.
People! PLEASE STAY HOME! I literally almost got stuck in another country because of the virus. It's very serious. And for those who are saying they are not at risk because they are healthy and young, my immune system is great and I am a 22-year-old woman and I am now saying, stay home! It's not worth your life."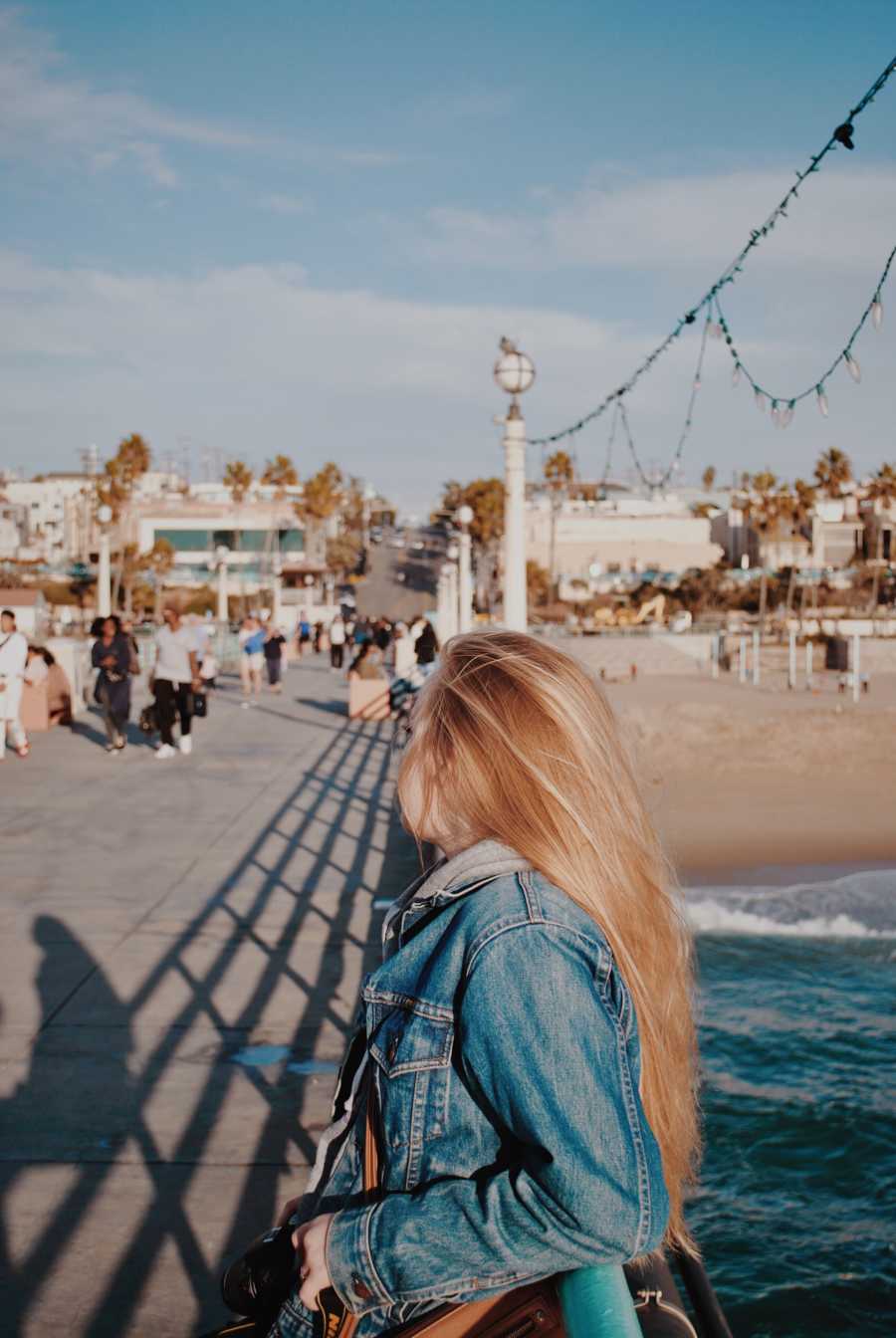 This story was submitted to Love What Matters by Anonymous. Do you have a similar experience? We'd like to hear your important journey. Submit your own story here. Be sure to subscribe to our free email newsletter for our best stories, and YouTube for our best videos.
Read more stories about surviving quarantine here:
'Should we take our kids to China with us, or drop them in the US?' The mood on the plane was somber.': Expats make it back to China to begin quarantine, 'We've been forced to realize just how lucky we are'
'Be grateful all of them are in one house alive and healthy, because mine aren't. The fighting used to annoy me. Now, I'm glad they're even here to fight.': Mom says 'they will remember what you do during this quarantine'
Do you know someone who could benefit from reading this? SHARE this story on Facebook and Instagram with family and friends.