"The human touch.
That moment when you suddenly realize that you're an old-timer and you'd really never thought of it that way before…
It happened last year when I was presenting a woodcarving demonstration for Walt Disney Imagineering.
I'm a woodcarver.
I do my work by hand.
Old school.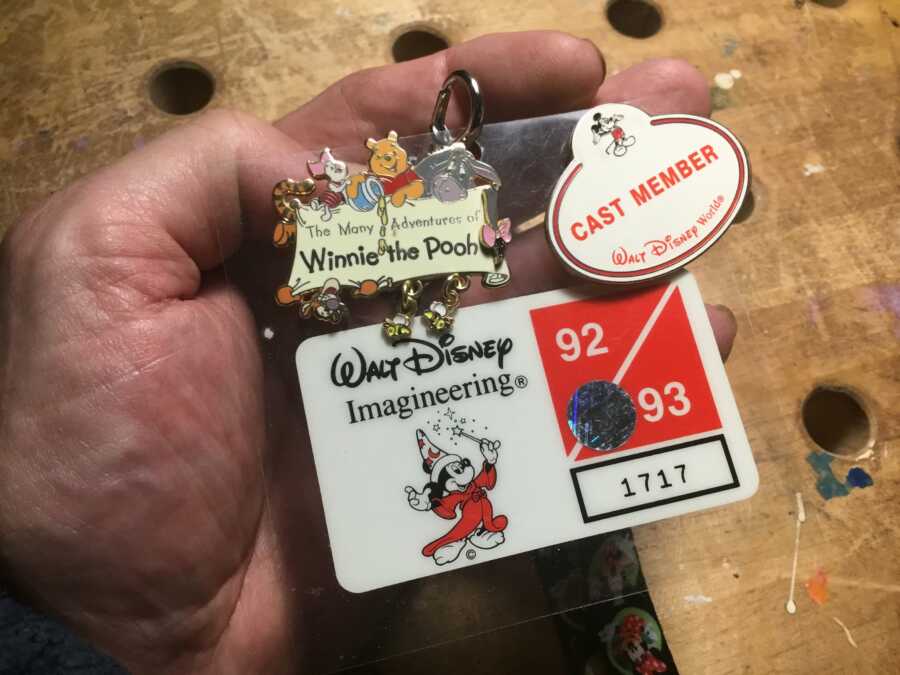 I've done many of the hand-carved signs and sculptures which you see at Disneyland and WDW.
Most carving today is done by computerized robot CNC machines.
The younger Imagineers don't know much about handwork; it just isn't part of their toolkit.
Pretty much everything is done digitally now.
So…
Imagineering invited me to come to do a presentation and demo, to help open up the minds of the current crop of designers and artists there.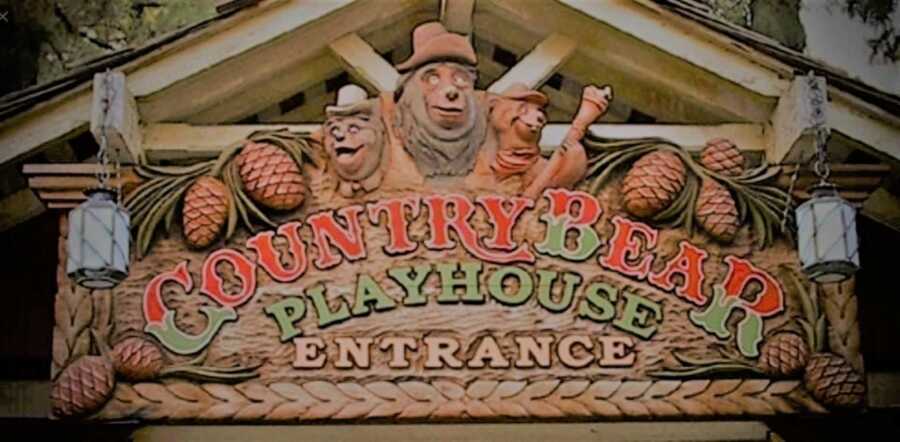 There's more than just one tool in the toolkit, but if you aren't aware of what's available, it doesn't present as a possibility.
For example, if you tell a computer to cut a straight line, that is going to be a VERY straight line.
If you tell a human being to cut a straight line, it's going to come out a tiny bit wonky.
I think the human brain reads that wonkiness as 'pleasurable.'
It's true, computers are more efficient.
But they can't pour love into their work.
Yet.
But back to the Imagineering presentation.
When I was introduced, the host said something like, 'This is Raymond Kinman from back in the day here at Imagineering.'
'Back in the day?'
REALLY?
That was the moment when I realized that I was an old-timer.
He was right…it's true.
I really am from back in the day.
Which comes with some perks, by the way…
I have just the exact right amount of grey in my beard.
Experience.
Savy.
Wisdom.
Is it true?
Am I an expert now?
Not really.
Better than some, not as good as others.
Mostly, I just caught a lucky break.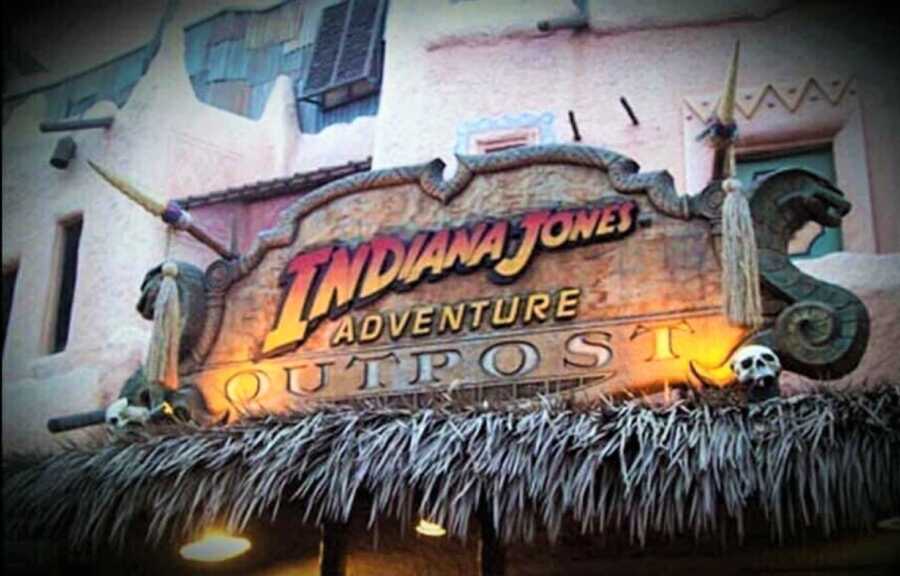 But the perks…
I just turned 65 last month.
Retirement?
Not for me.
If I won the lottery I wouldn't change a thing.
I work at home.
I've been working out of my garage for 44 years.
I'm doing exactly what I always wanted to do.
Doing commissions for collectors.
I'm teaching private weekend retreats for beginners.
With a two-year backlog on both.
As it turns out… the times may change, but some people still prefer the human touch.
Sincerely,
John Henry – The Steel Driving Man."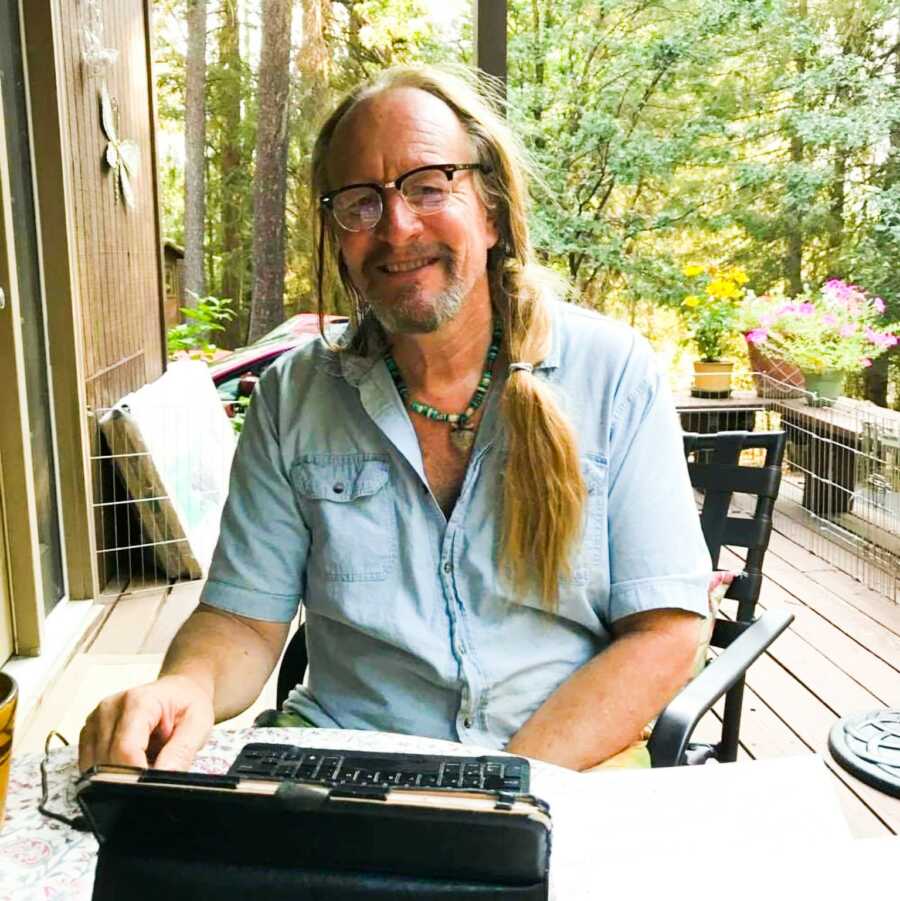 This story was submitted to Love What Matters by Raymond Kinman. Submit your own story here, and be sure to subscribe to our free email newsletter for our best stories and YouTube for our best videos.
Read more stories here:
'An old high school friend messaged, 'I only have a few days left to live.' We hadn't seen each other in over 20 years.': Woman urges 'tell your friends you love them' after final days with dying friend
'Do my friends even love me anymore?' She misses her old teachers, the blue door she once entered, and me as just her mommy.': Mom details candid reality of homeschooling while raising newborn
'I notice the careful details in dorm rooms. The way you hold your not-so-little person a little too tightly. I am in awe of your ability to let go.': Mom pens letter to the 'brave mamas and daddies' amid school reopenings
4 Family-Friendly Experiences Coming To Disney Cruise Line Summer 2022
Do you know any Disney fanatics who could benefit from reading this? SHARE this story on Facebook with family and friends.