Brain Cancer Diagnosis
"Life is full of surprises. Surprises that happen in the blink of an eye and literally turn your world upside down. Finding out my dad was diagnosed with Stage 4 lung and brain cancer was one of those surprises.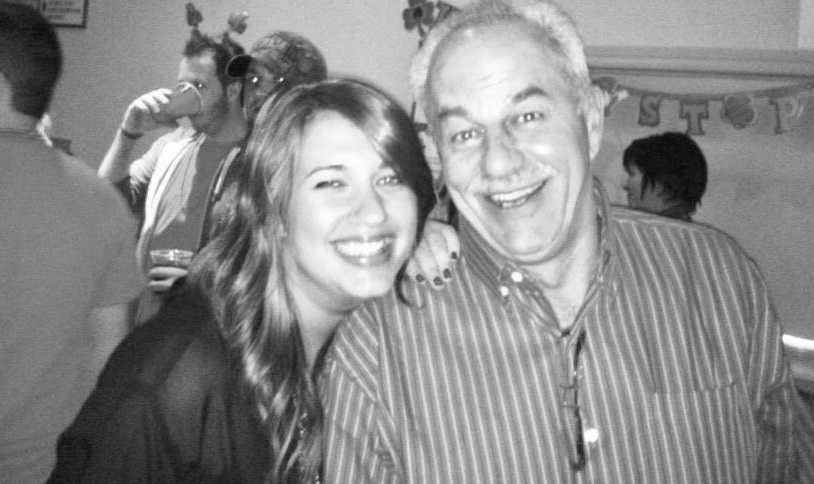 I will never forget the moment I walked out of the elevator in the hospital to find my mom standing there waiting for me. As soon as I saw her face, I knew it wasn't good news. My heart sank as I watched tears well up in her eyes and tell me that she wasn't ready to be a widow. That same day, my brother had left his hockey career in Europe and booked a flight home from Germany, not knowing the extent of the news he was coming home to. Over the course of the next few months, the hospital became our second home. It was exactly five months after diagnosis to the day that my dad passed away (October 31, 2014 – March 31, 2015). A month before my 26th birthday, I was speaking at his funeral.
My dad was the ultimate family man. He did anything and everything he could for us. Hardworking, loyal, kind, always laughing, smiling and joking around. For as long as I can remember, my dad made sure I knew I was loved. He fostered my confidence, independence and self-worth, and always encouraged me in whatever I wanted to pursue. He wanted the world for me.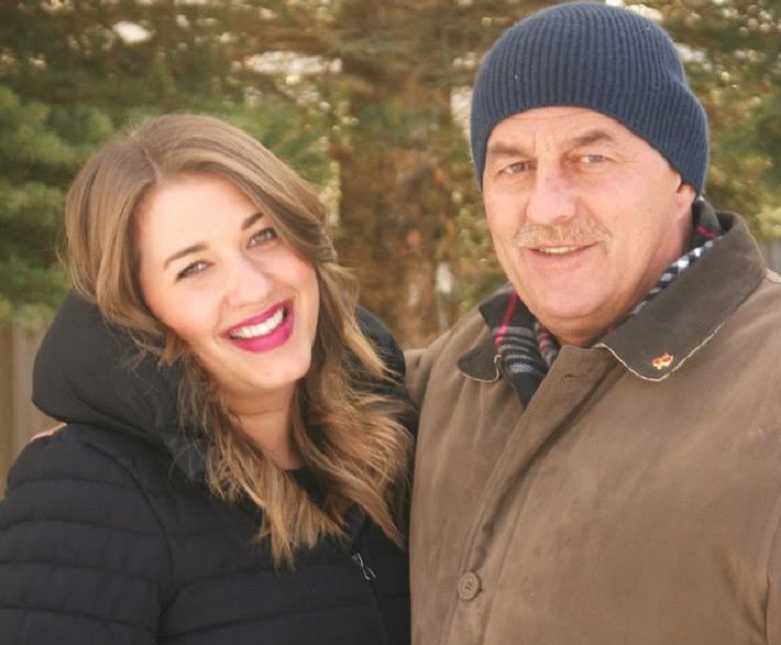 At the time of my dad's diagnosis, Benett (my now husband) and I had been dating for about seven years. Looking back, those seven years mean more to me than anything I could ever put into words. My dad loved Benett and loved us together as a couple.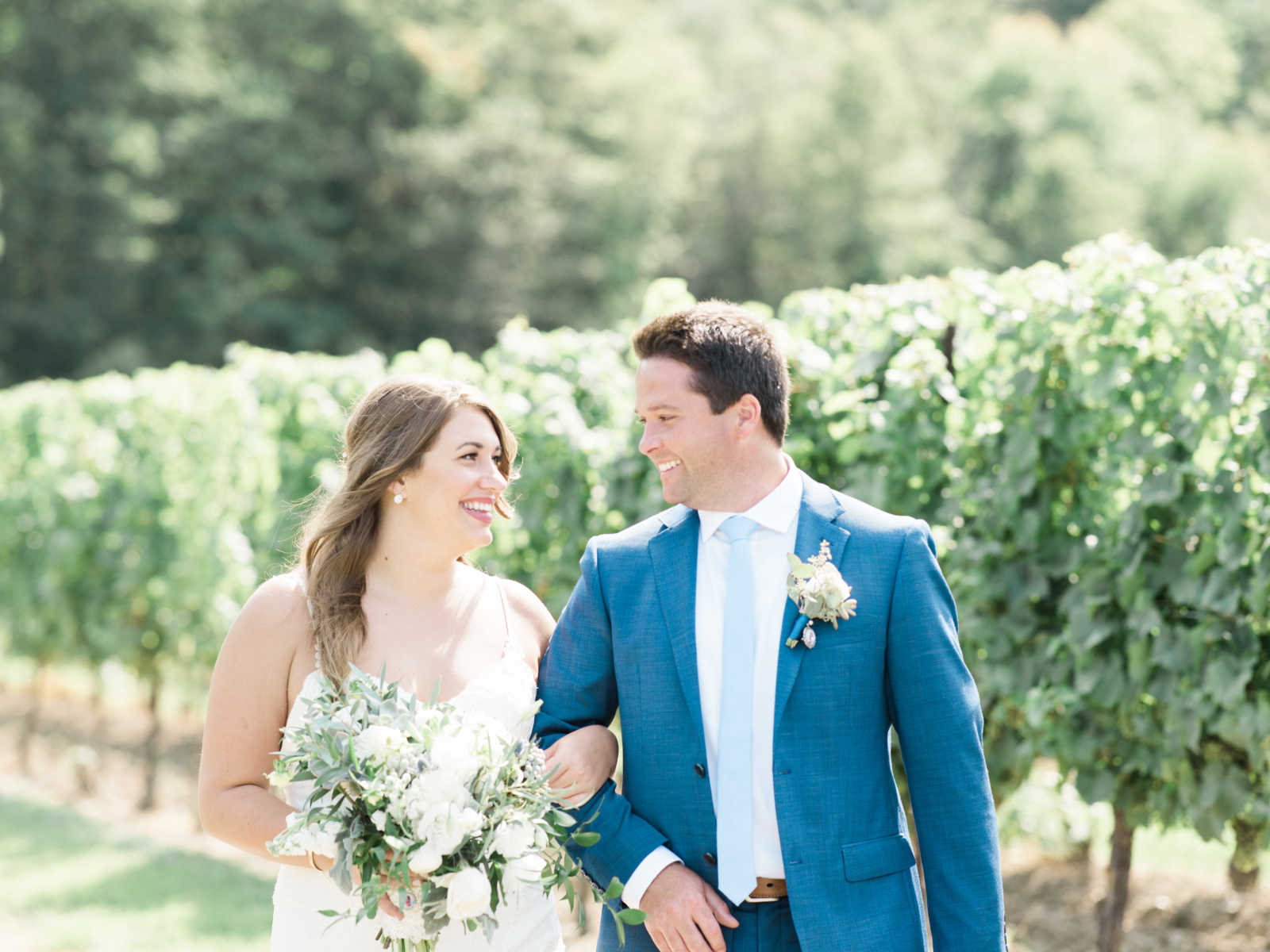 Wedding Planning
The last few weeks of my dad's life were spent in the hospital. During those weeks, Benett had a chance to ask my dad for his blessing, and to let him know that I would be taken care of after he was gone. My dad's illness definitely affected his cognitive ability at times, but this was an easy question for him. Without any hesitation, my dad had given Benett his blessing. I can't even begin to imagine how difficult that conversation was for the two of them.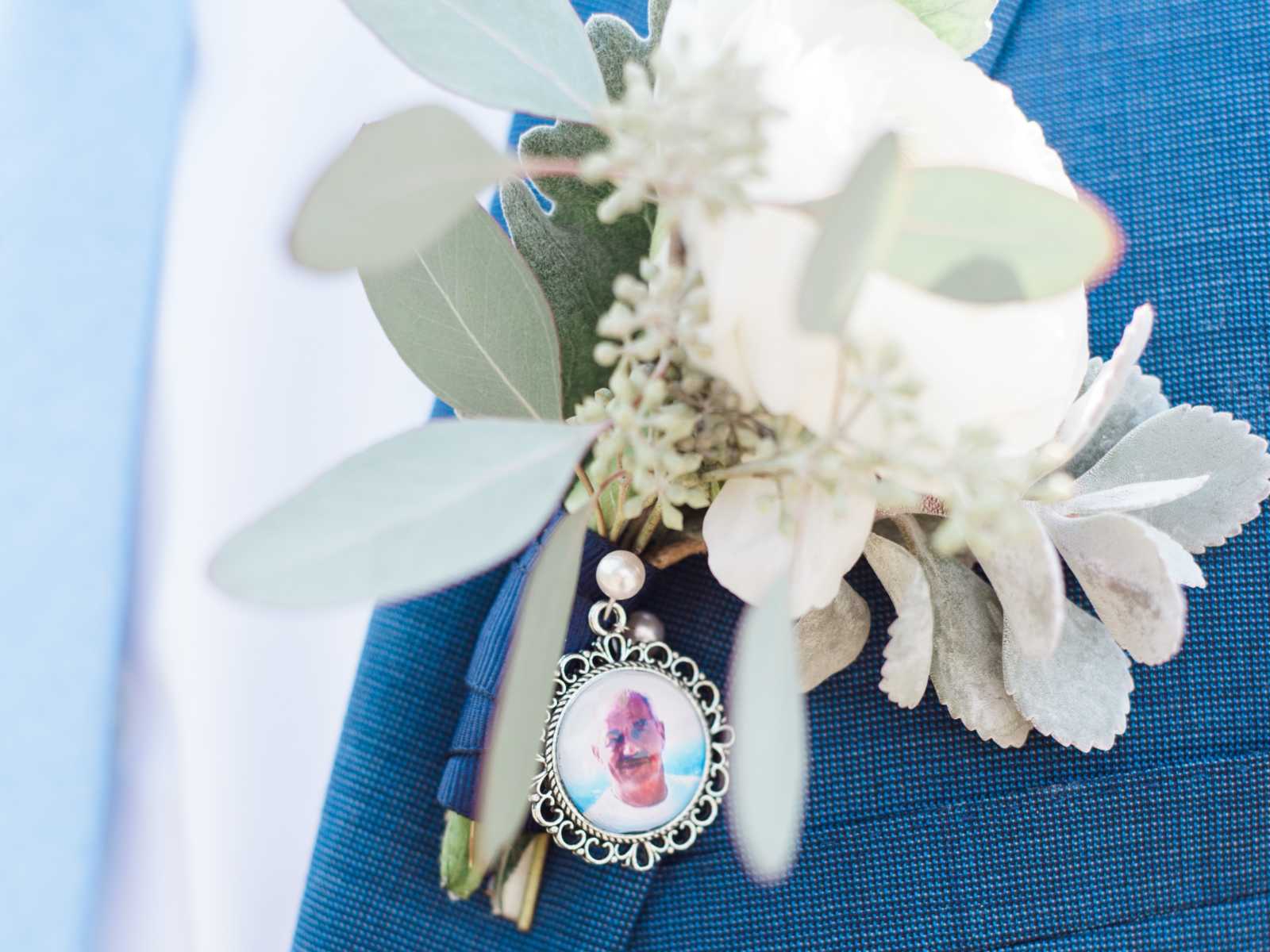 When my dad was diagnosed, I struggled knowing that he was not going to be there on my wedding day. Having my dad walk me down the aisle was a pretty big moment that we were both missing out on. It wasn't just about him not being at my wedding, but about all the things he would be missing out on in the future  – our first house, career changes, the chance to meet his future grandchildren and just everyday life.
Was it hard planning our wedding without him? Of course. That was one of the main reasons we kept our wedding small and intimate. I knew it was going to be an emotional day, and for that reason, we only wanted our closest family and friends celebrating with us. I wanted to incorporate my dad in the day as much as possible, without it being too focused on the void his absence made us all feel.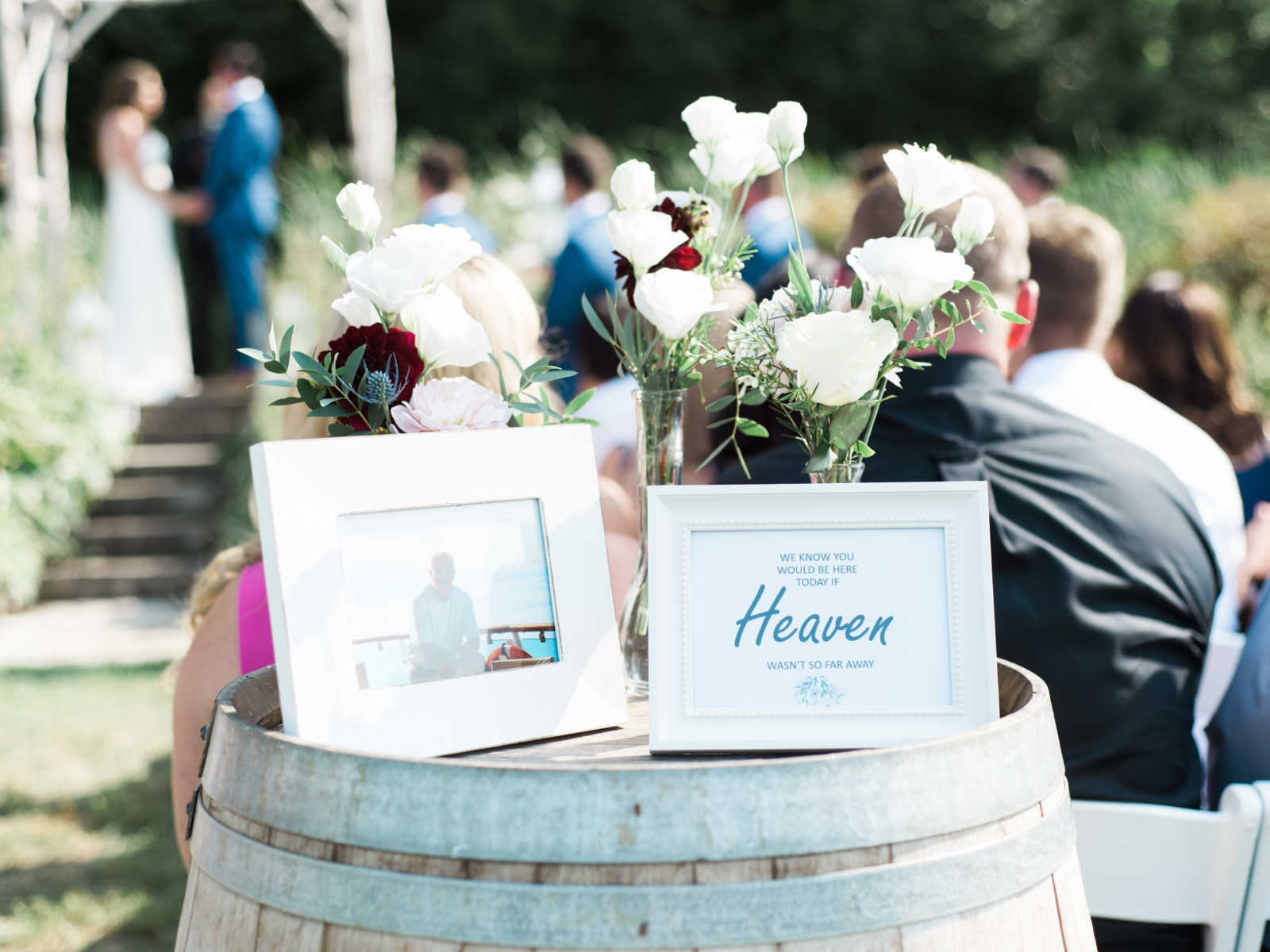 A few months after my dad had passed away, my mom and I went to see a Medium. During the session, she told us that my dad had asked us to save him a seat on the big day (keeping in mind, Benett and I weren't even engaged at this point). Beside my mom was a seat saved for my dad with a beautiful sign my mom had given me the night before the wedding.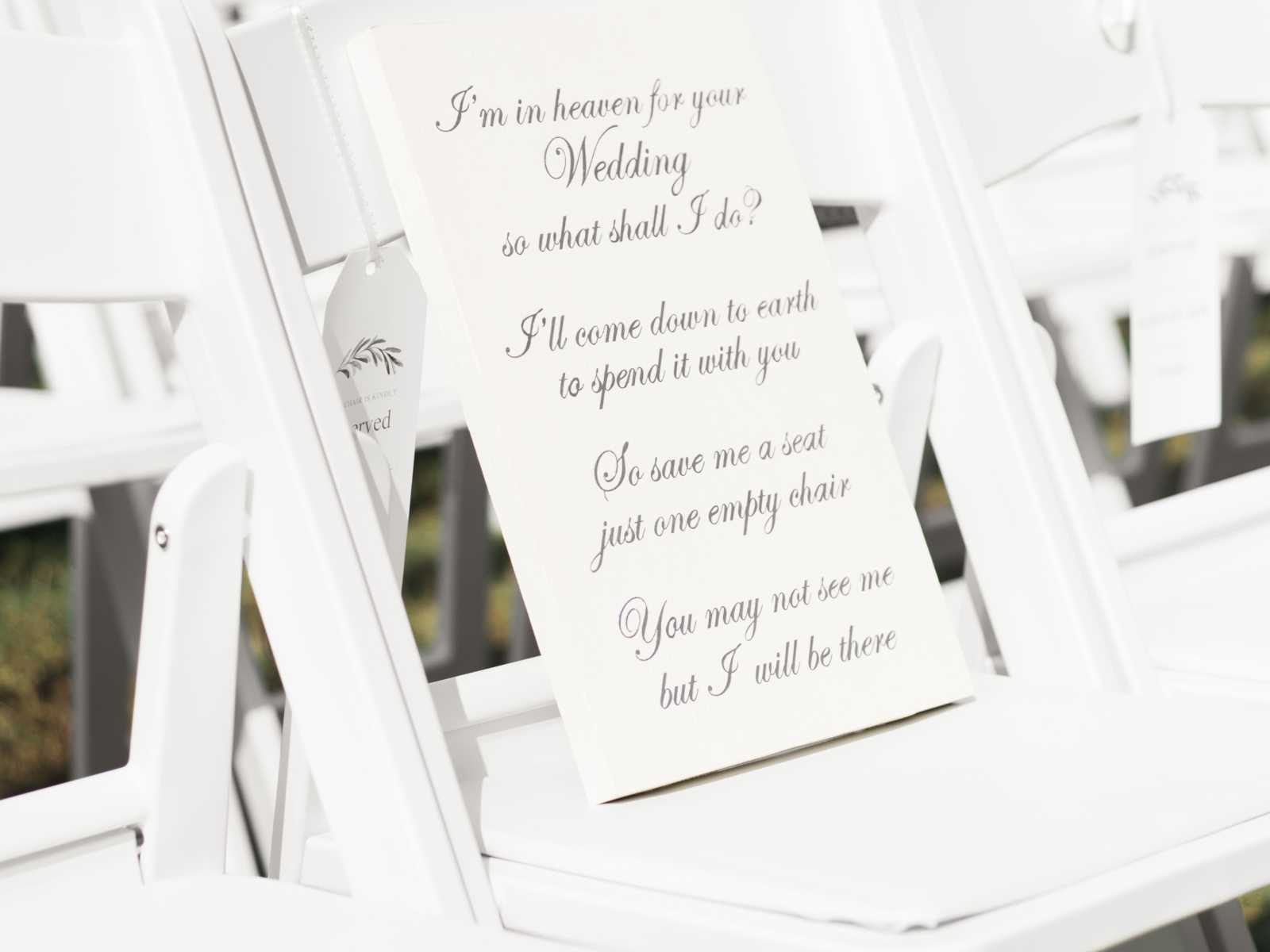 Wedding Day
I wore earrings that my brother had bought for me that were from my dad with a note from him that said, 'This is something to make you shine even more than you already will. I told Ryan to give this to you before your wedding so it wouldn't mess up your make up. Hopefully he listened.' Amongst the heartache and tears, he's still able to make us smile.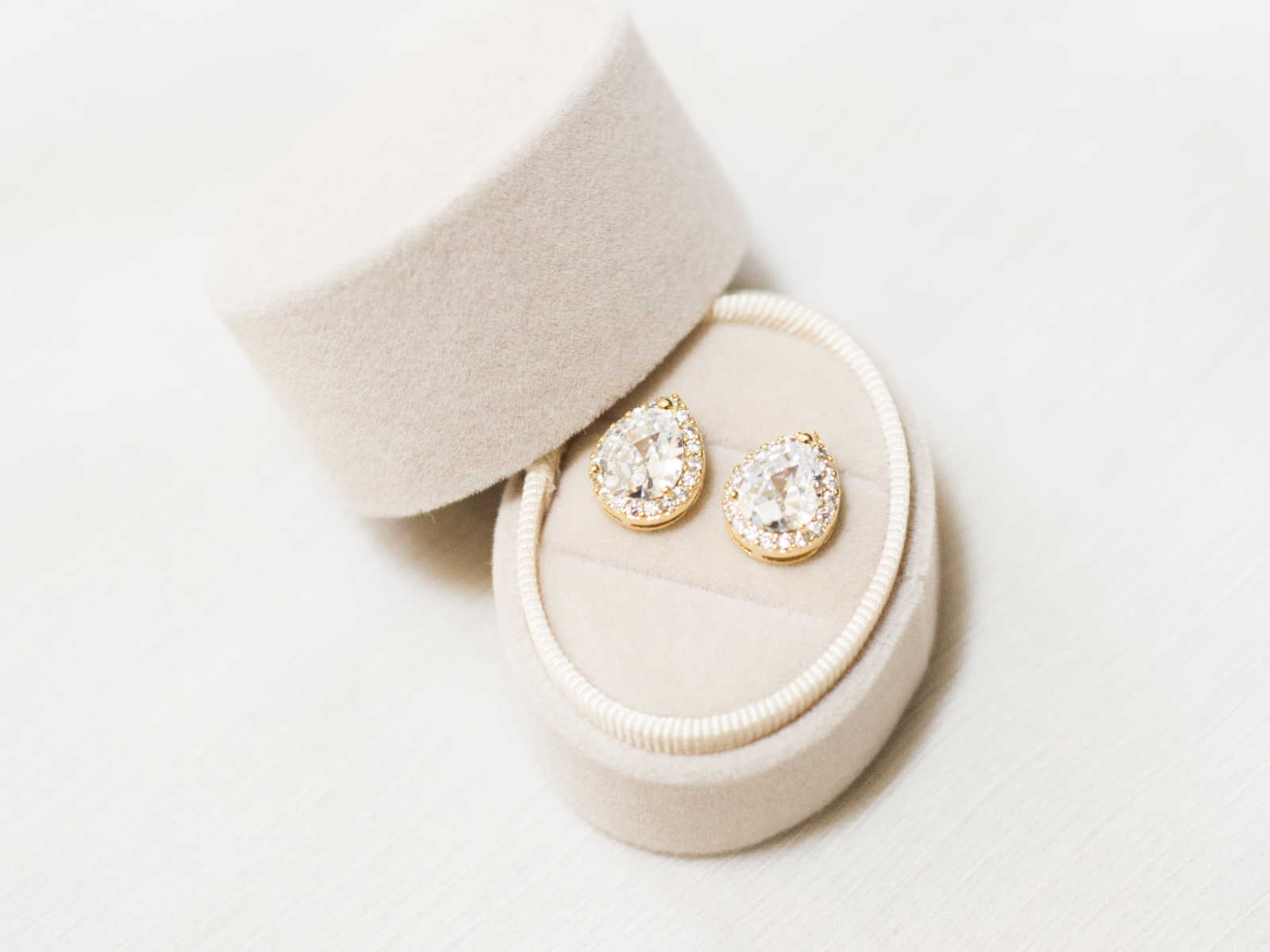 We had pictures of him throughout the ceremony and reception space, memory charms on the boutonnieres, corsages & bouquets and my brother and I shared a dance in his honor.
Roses were my dad's favorite flower. After his funeral, I picked the petals off the stems of all the roses received and dried them out. They stayed tucked away until a few days before the wedding when we made confetti cones with all the dried petals.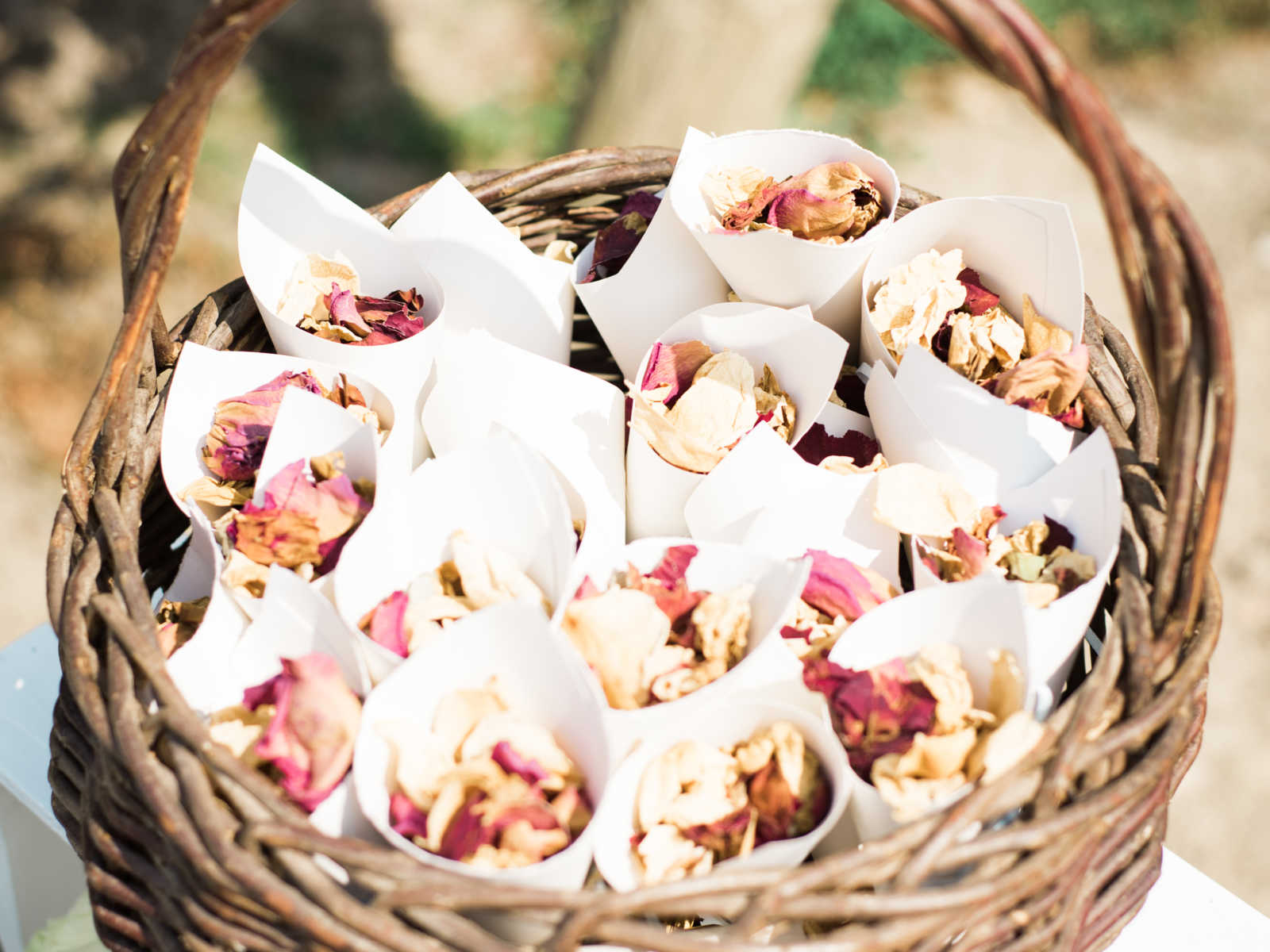 Walking back down the aisle having the rose petals tossed at us was a pretty incredible feeling. Something that is really hard to put into words. I felt his presence throughout the day and particularity in that moment.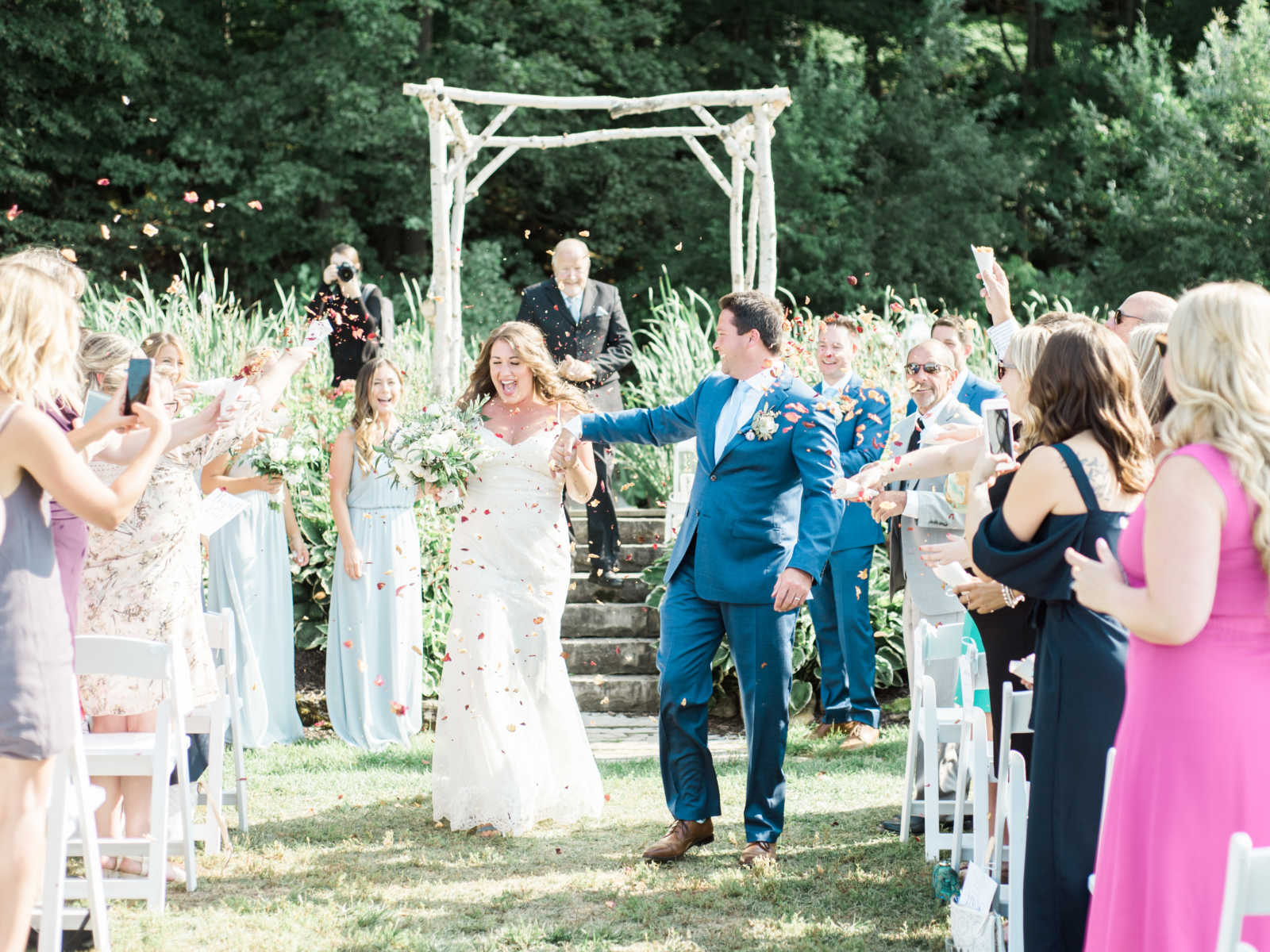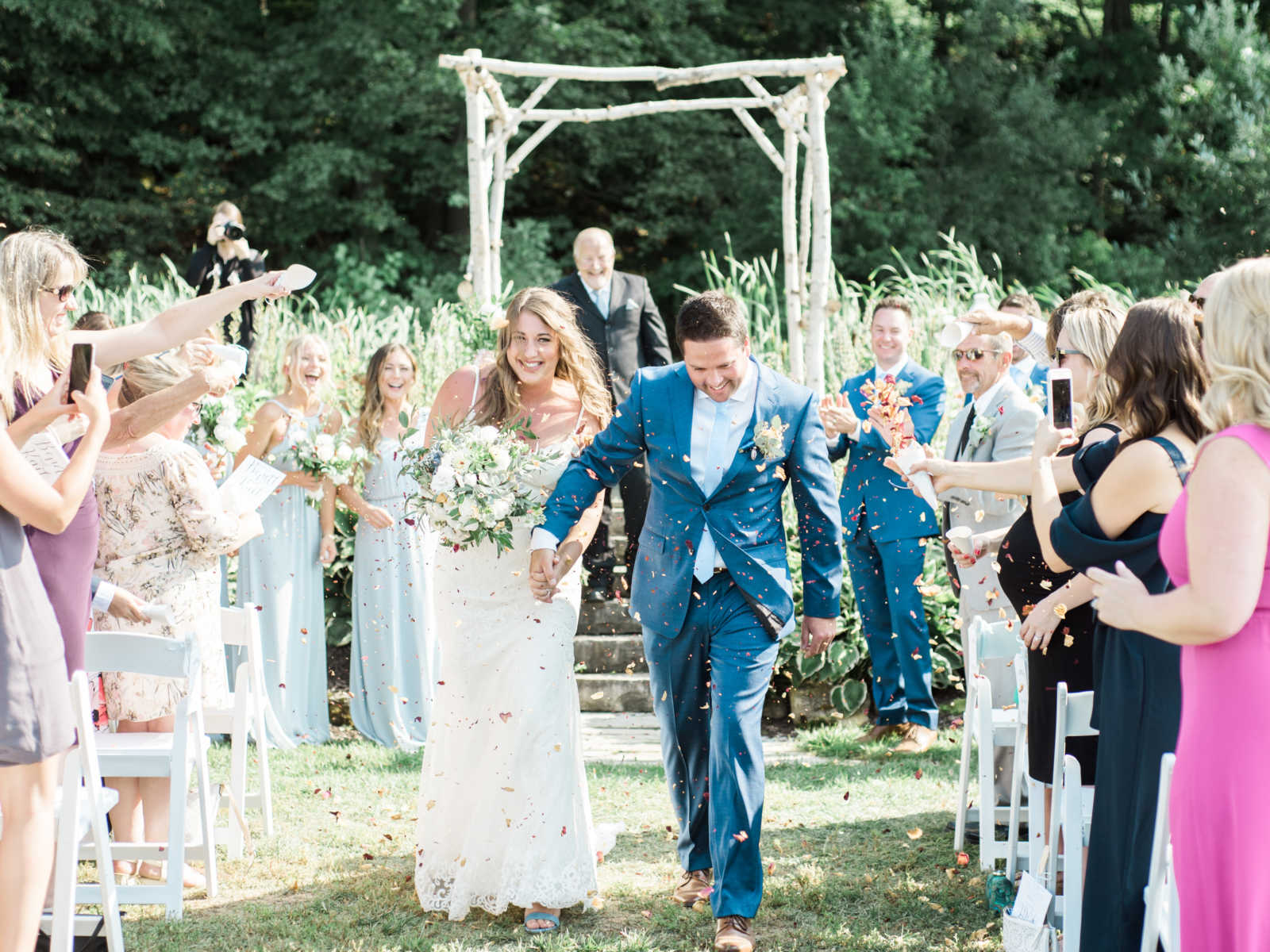 Friends and family had captured photos of us during the ceremony and walking back down the aisle as the rose petals were being tossed. In each of these photos, there is a clear beam of light shining on us. Without question, that was my dad. He told us to save him a seat, and he had the best seat in the house.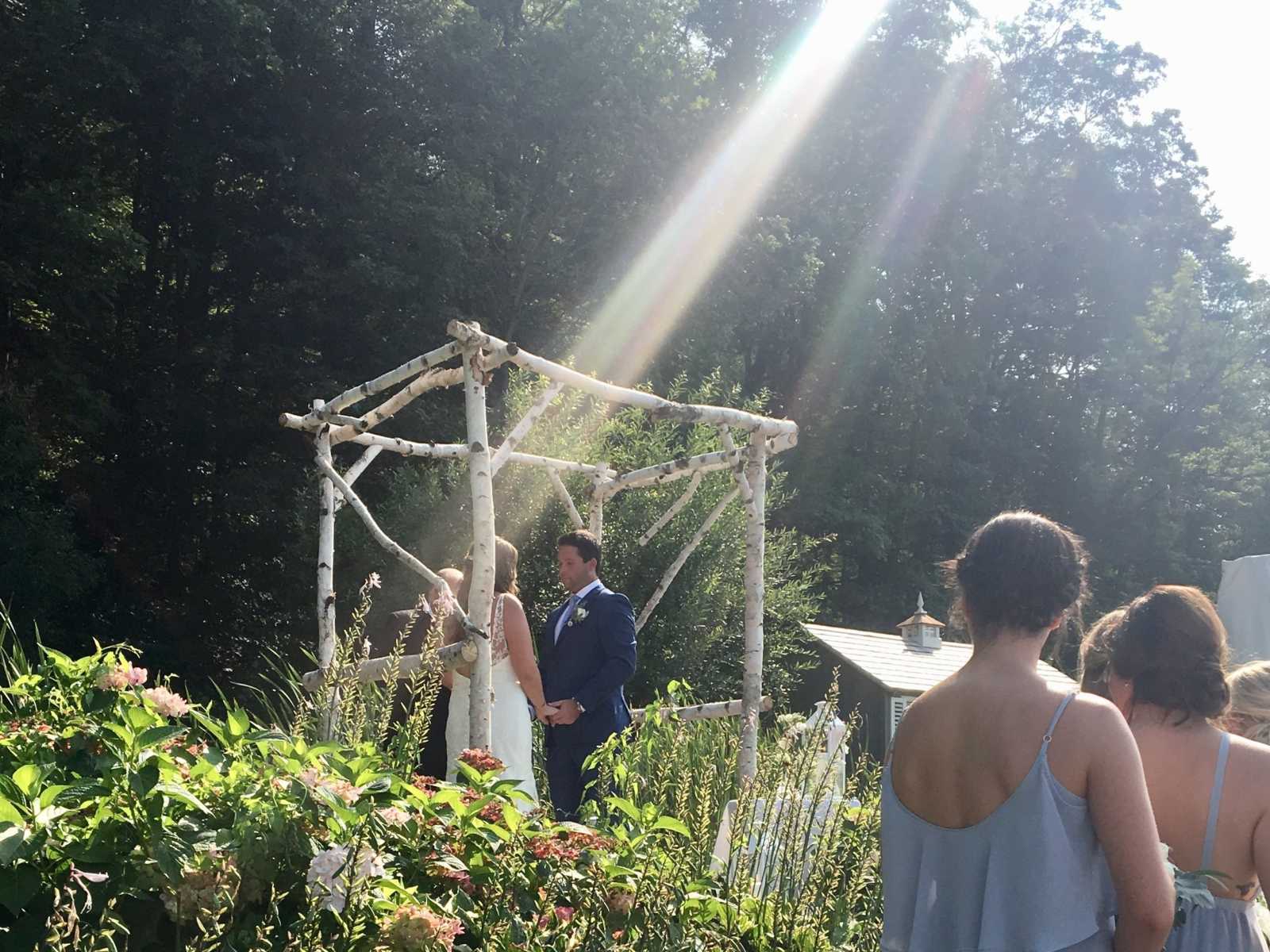 Our wedding took place just over two years after my dad had passed away and was two days after what would have been his 59th birthday. As emotional as the day was, it gave me a lot of comfort. I chose to focus on the abundance of love that was surrounding us that day and not the lack thereof. My dad's love was and always is present in my life and it was no different on my wedding day. He was there and we all felt it."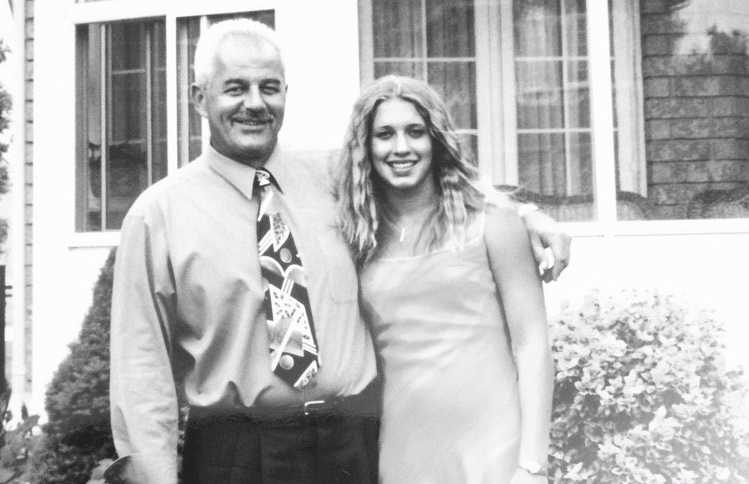 This loving story was submitted to Love What Matters by Kait Olidis, 28, of Toronto, Ontario. Share your story here.
SHARE this story on Facebook with friends and family to show others just because a loved one has passed away, doesn't mean they aren't still with us.