"It all started when a girl met a boy in the parking lot of Taco Bell over 30 years ago. Cruising Center Street in Deer Park was what we did for fun back then — we would stop at the Taco Bell parking lot to talk to cute guys. Well I married that cute guy, Donnie, nine months later on May 8, 1987.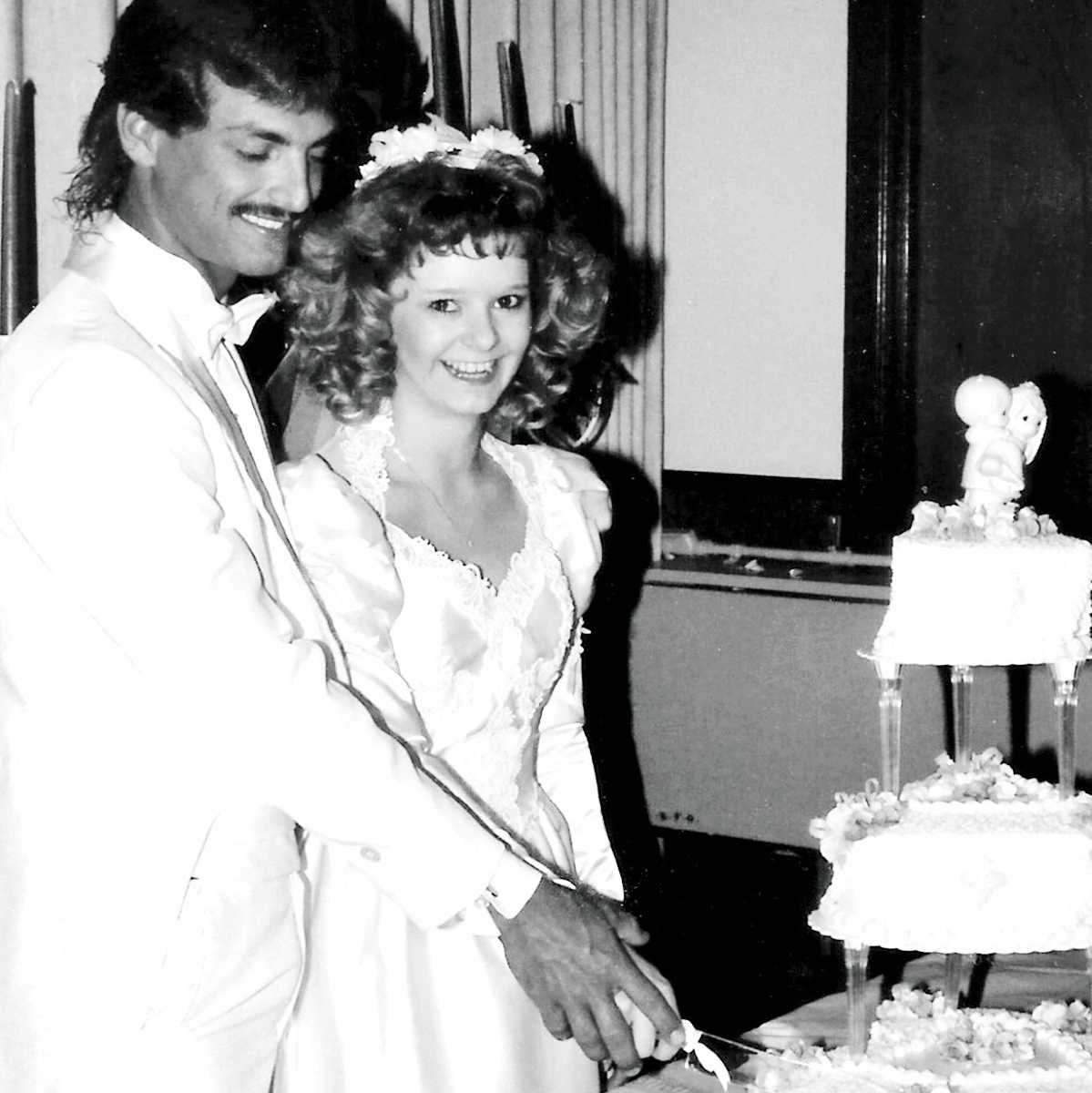 Every time we would pass that Taco Bell we would always say, 'Awe, that's our Taco Bell.' Our two sons always laughed at us. We were driving by OUR Taco Bell 29 years later and were devastated when we saw it was being torn down. But to our surprise, they were actually rebuilding it. I told Donnie, 'For our 30th anniversary, we need to do a photo shoot there to celebrate at the place our love story began.'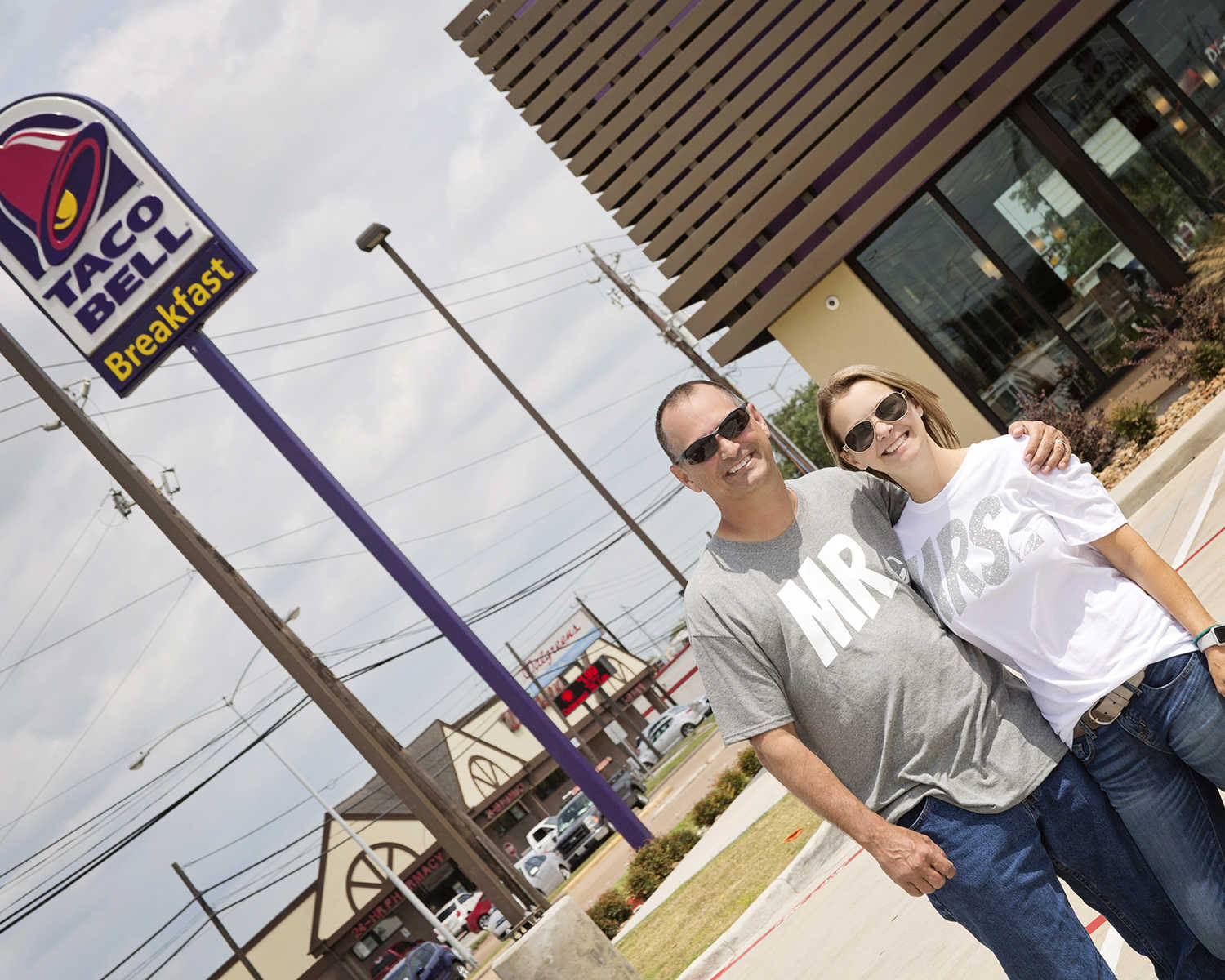 On May 8, 2017, I had a checkup at MD Anderson before heading to the Taco Bell. My best friend Stacey met us there to snap some pictures. I made us t-shirts for the occasion. It just seemed fitting as our last name is Bell. We told the girl who took our order why we were there, and she said, 'Oh, how cute!'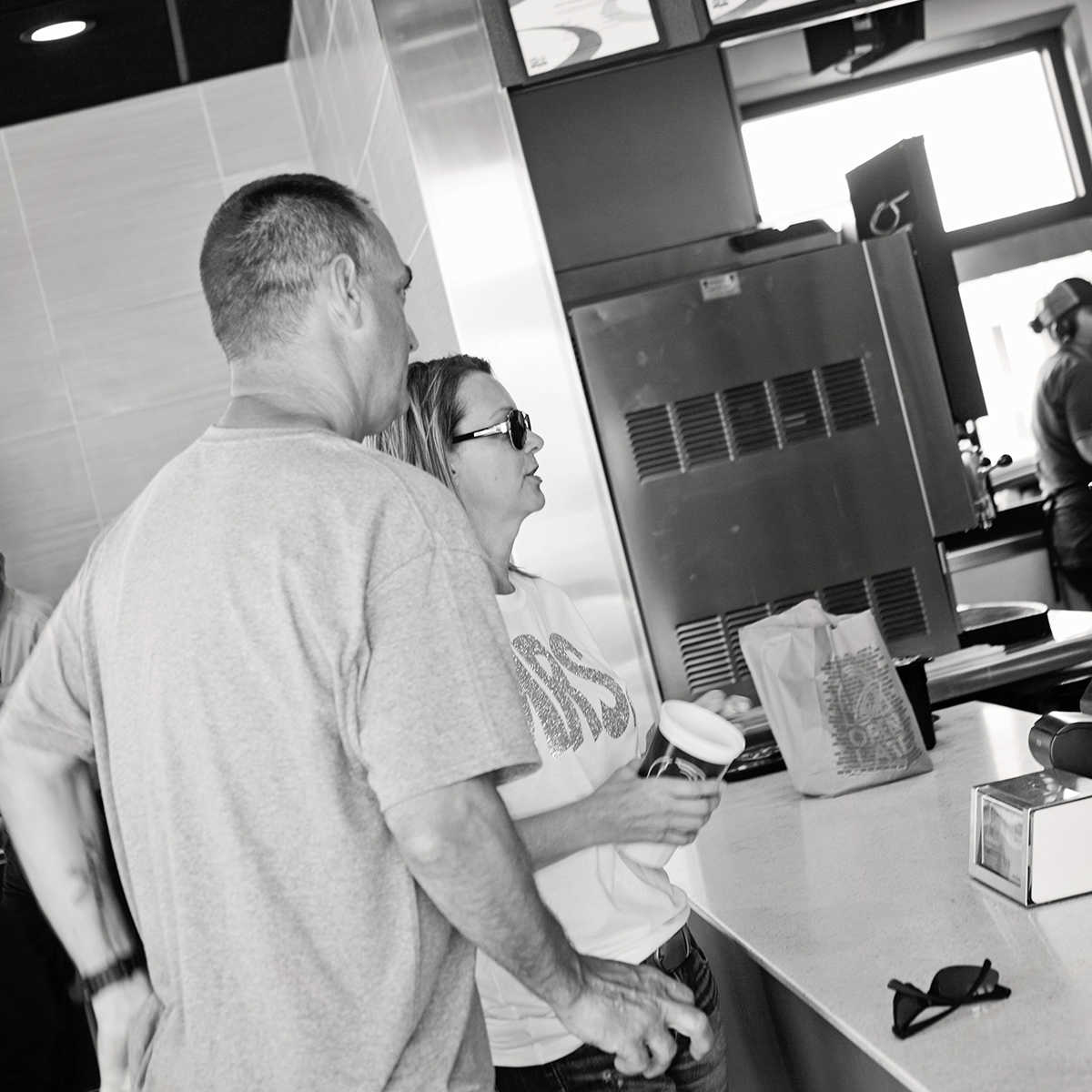 We sat in a corner table and took a few photos. Donnie was embarrassed because other customers were watching. I just laughed at him.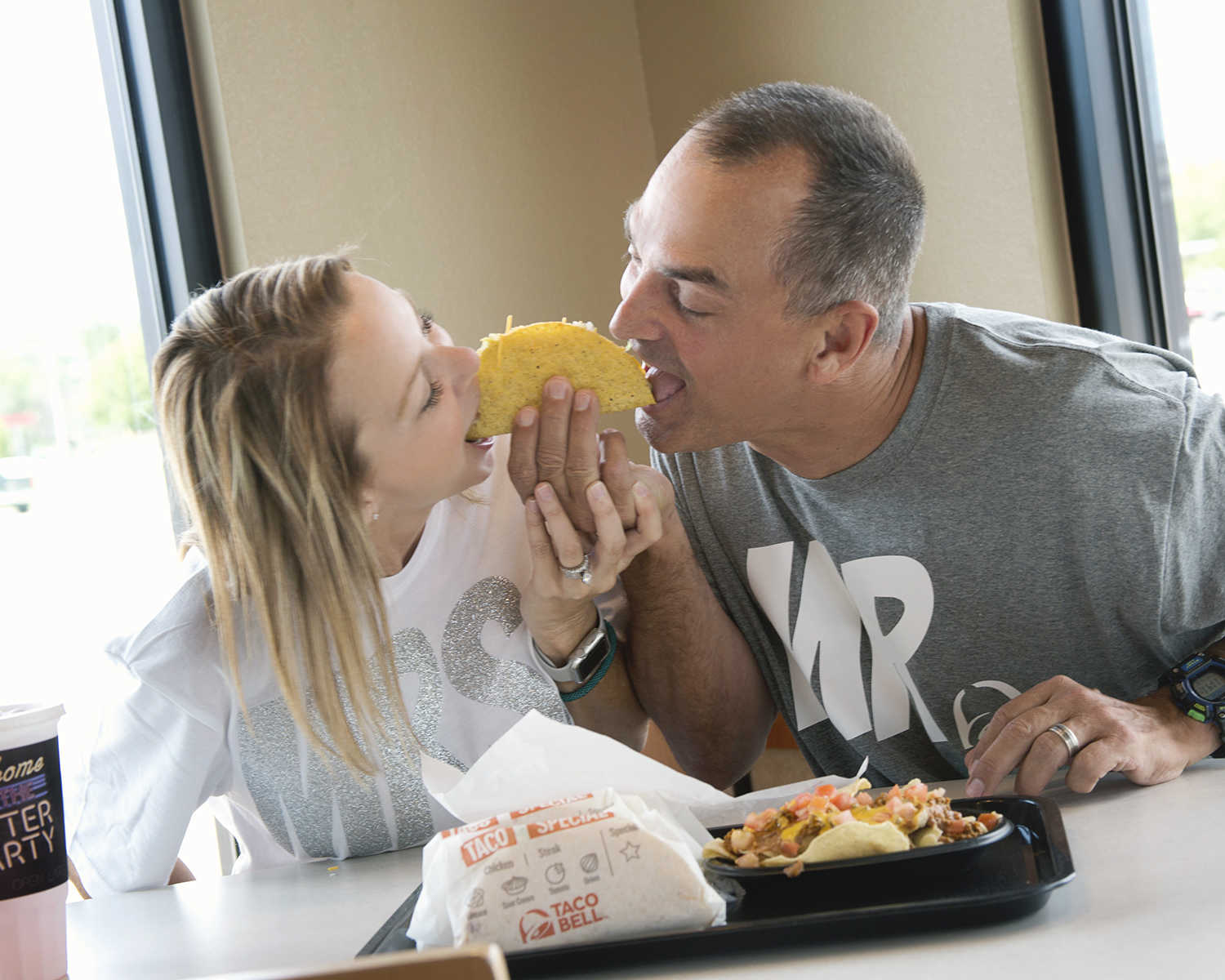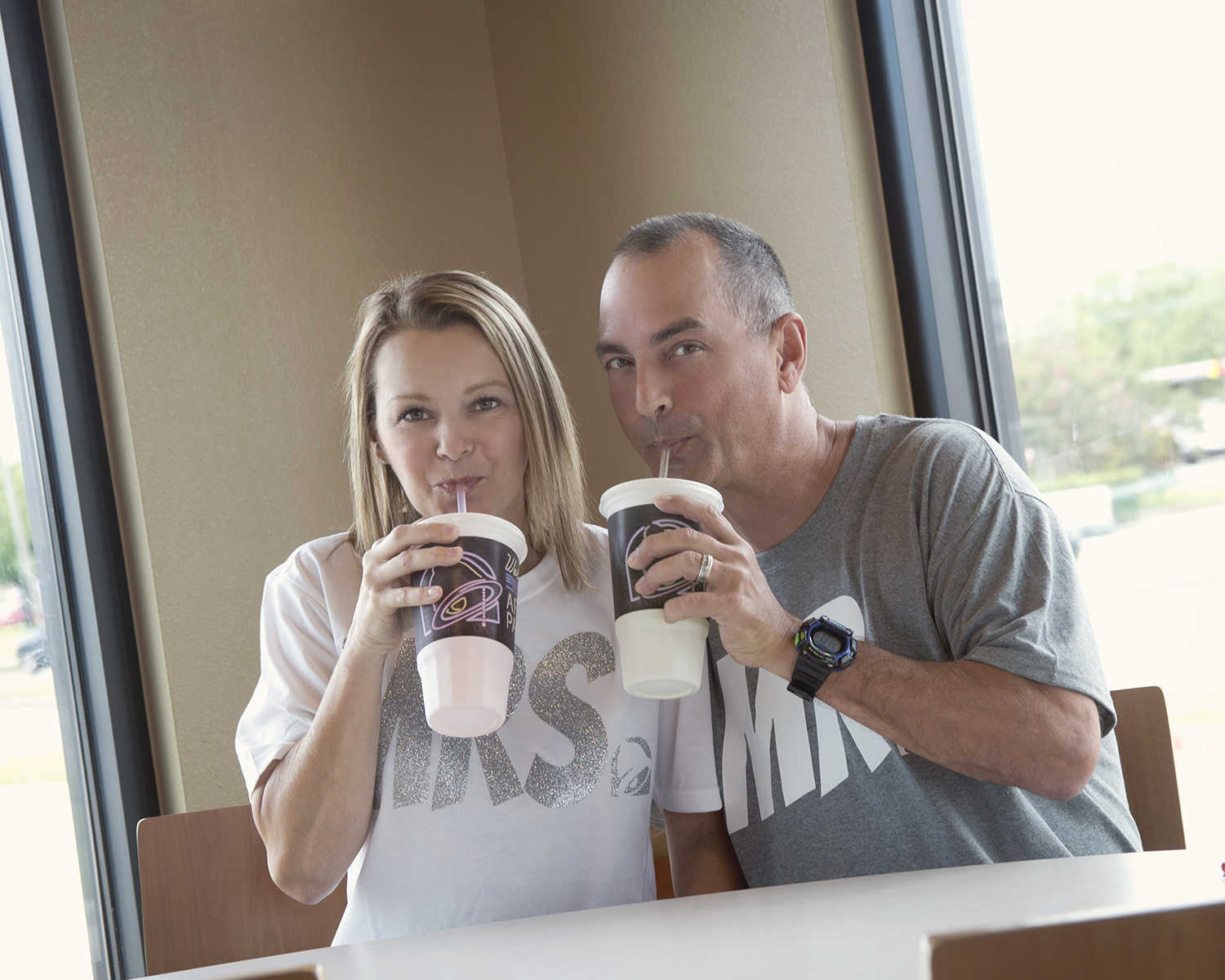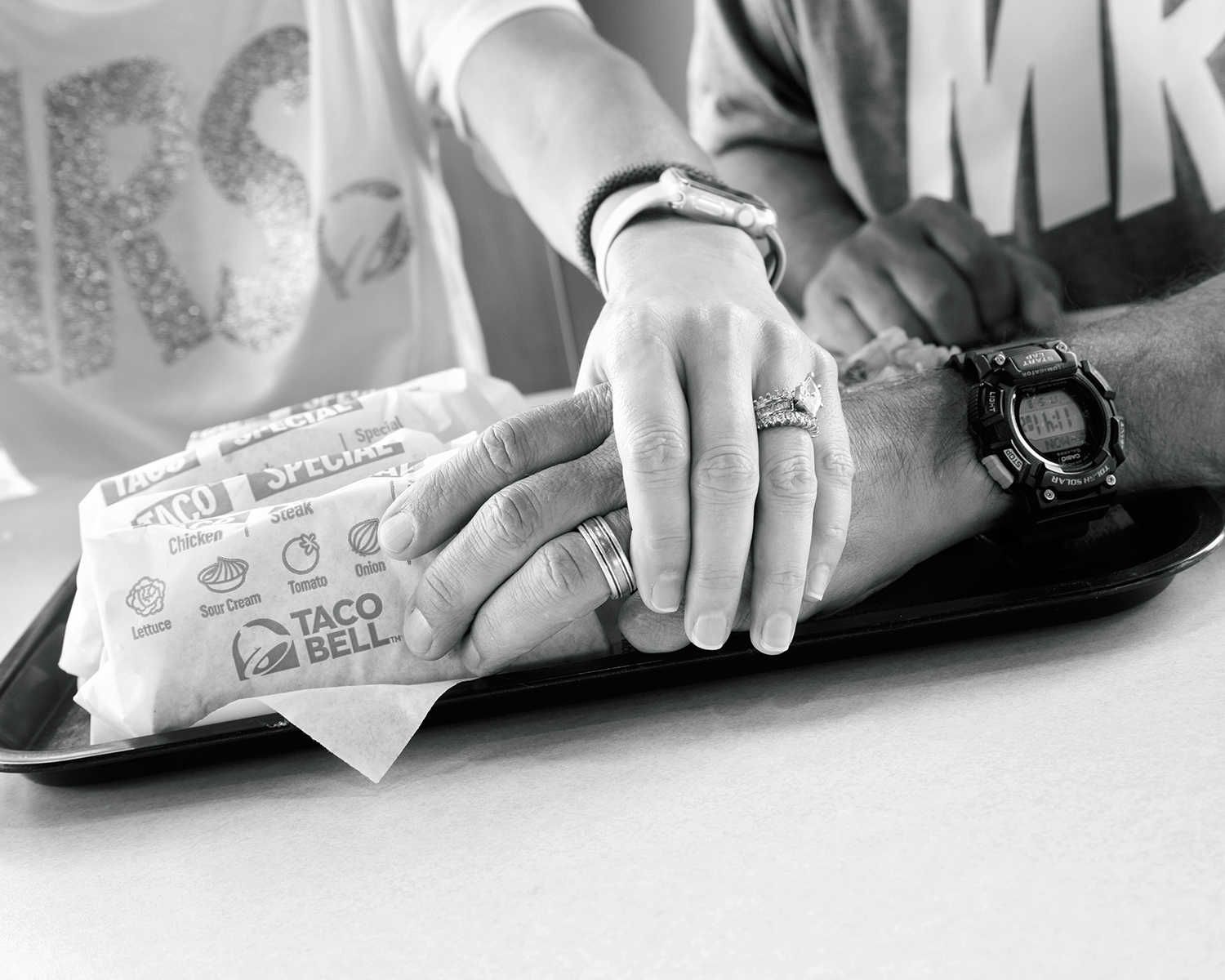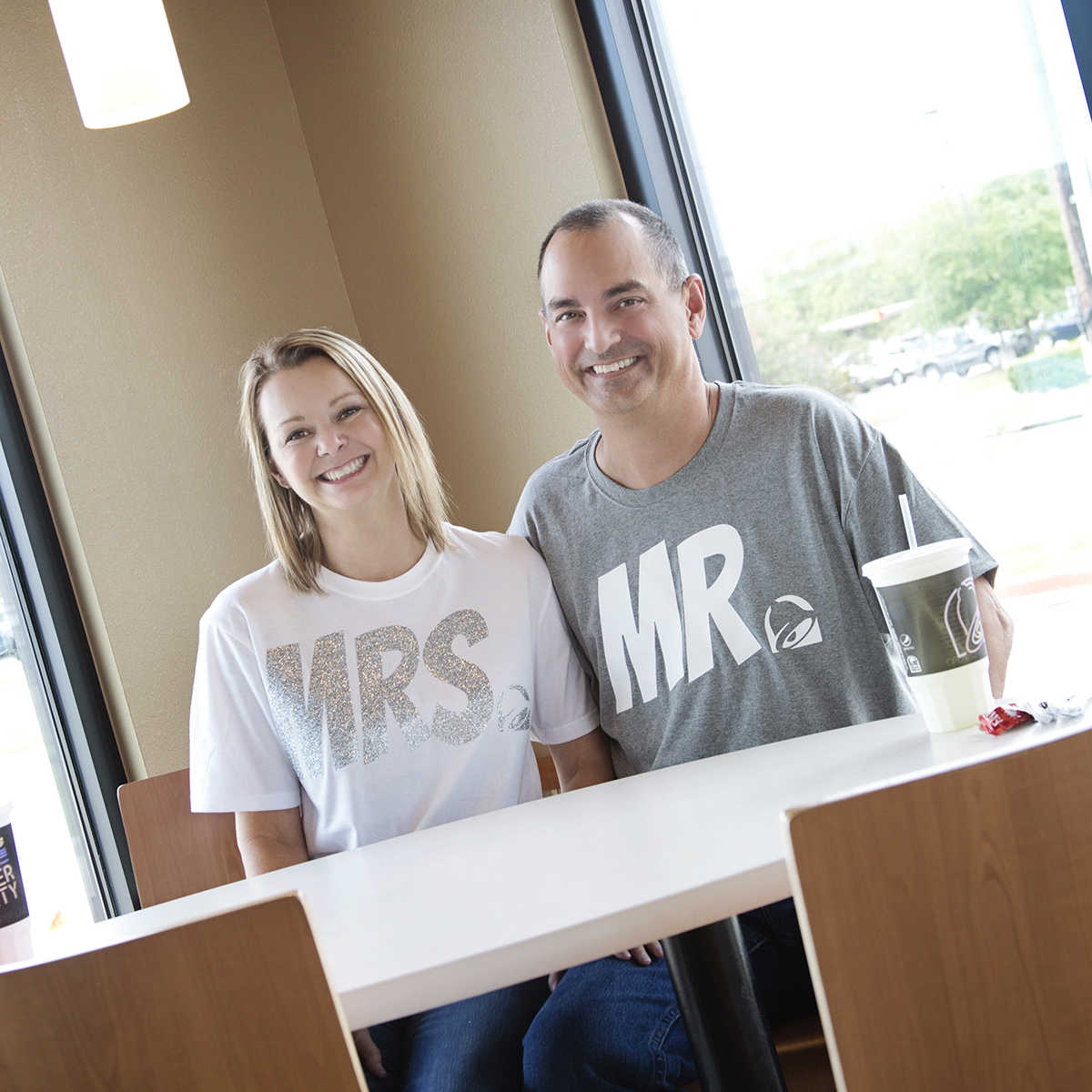 About the MD Anderson visit — in April 2014 I was diagnosed with ovarian cancer. When you hear the word cancer, all you think about is your family and everything you never did. Once the initial shock wears off, then you put on your big girl pants and decide to fight like hell.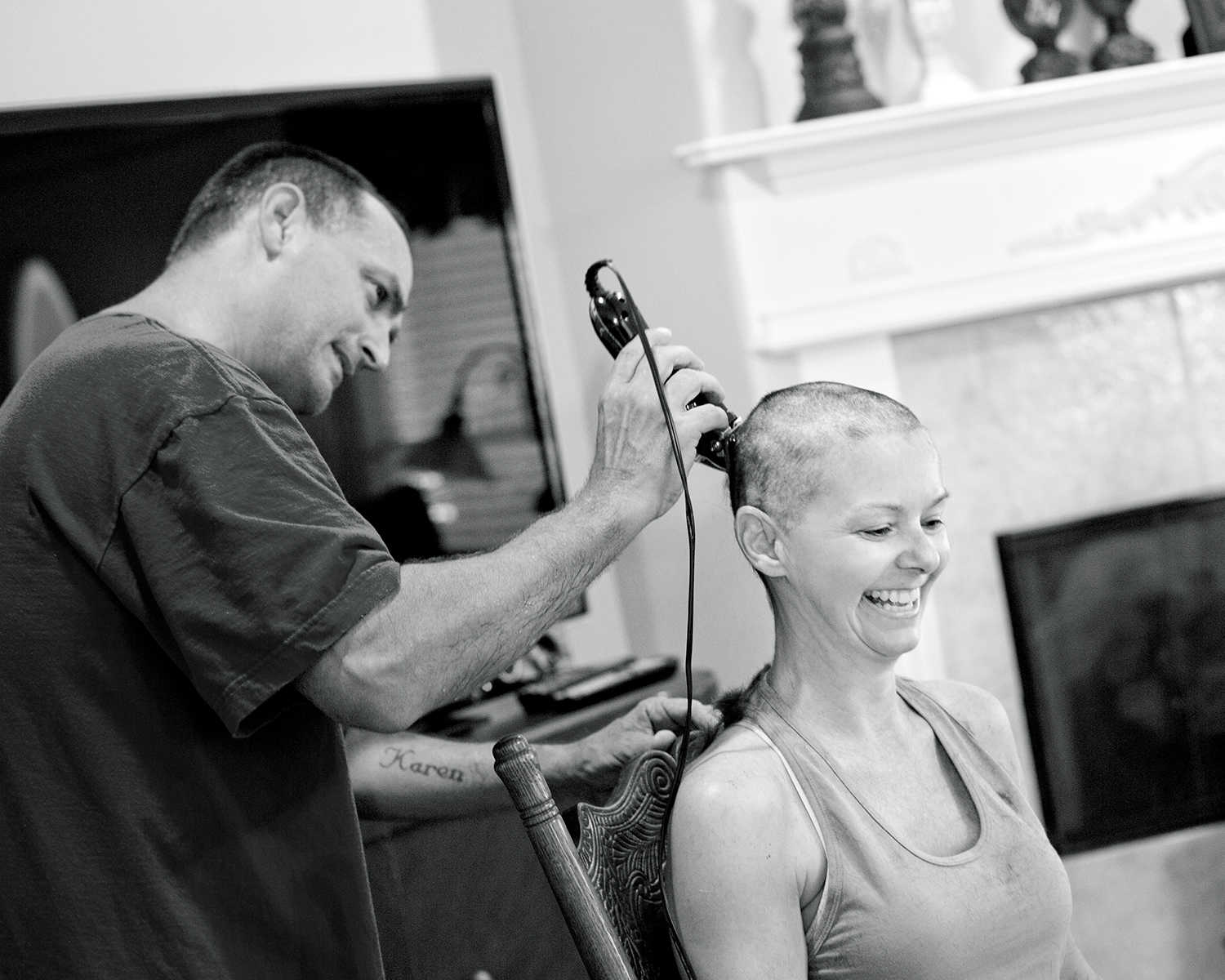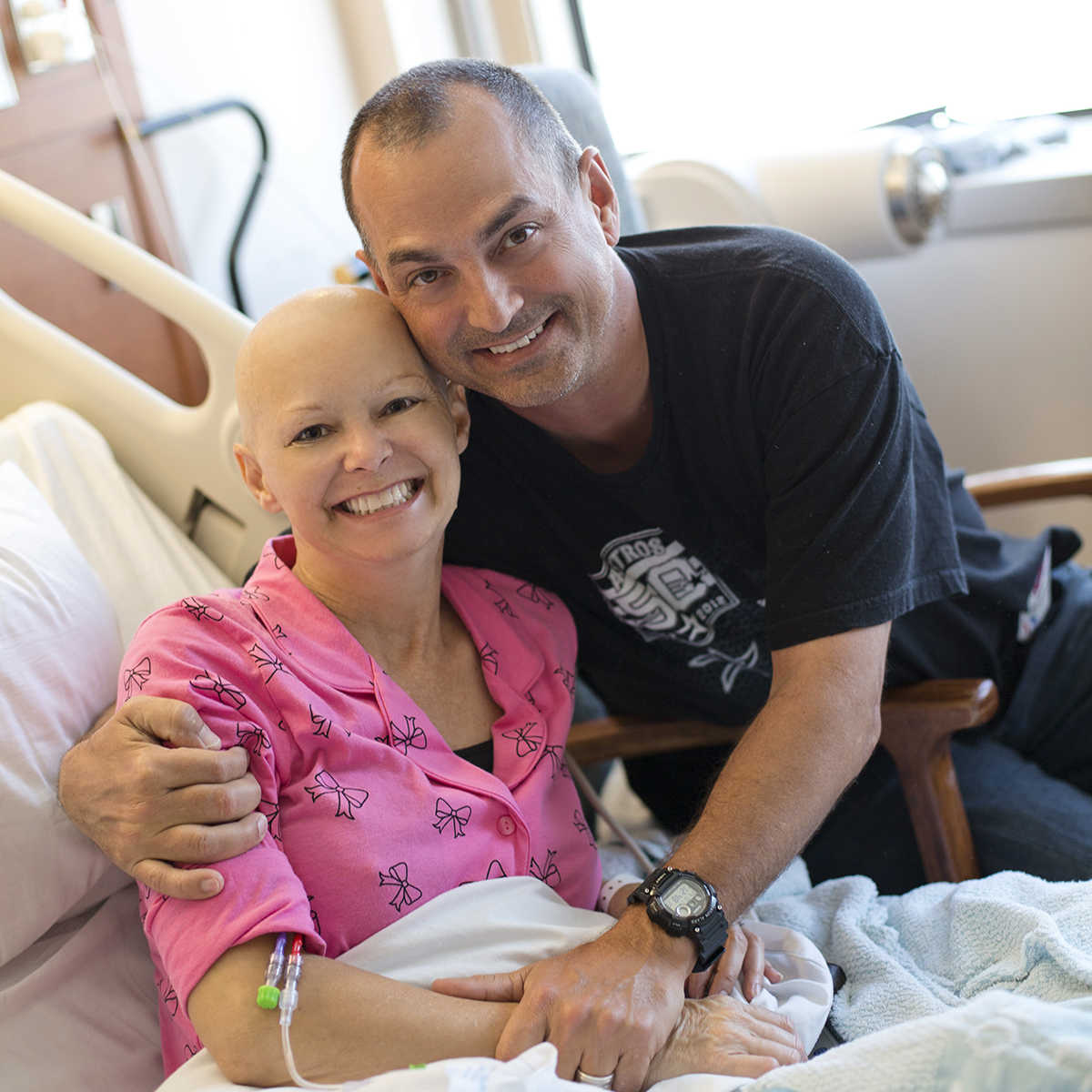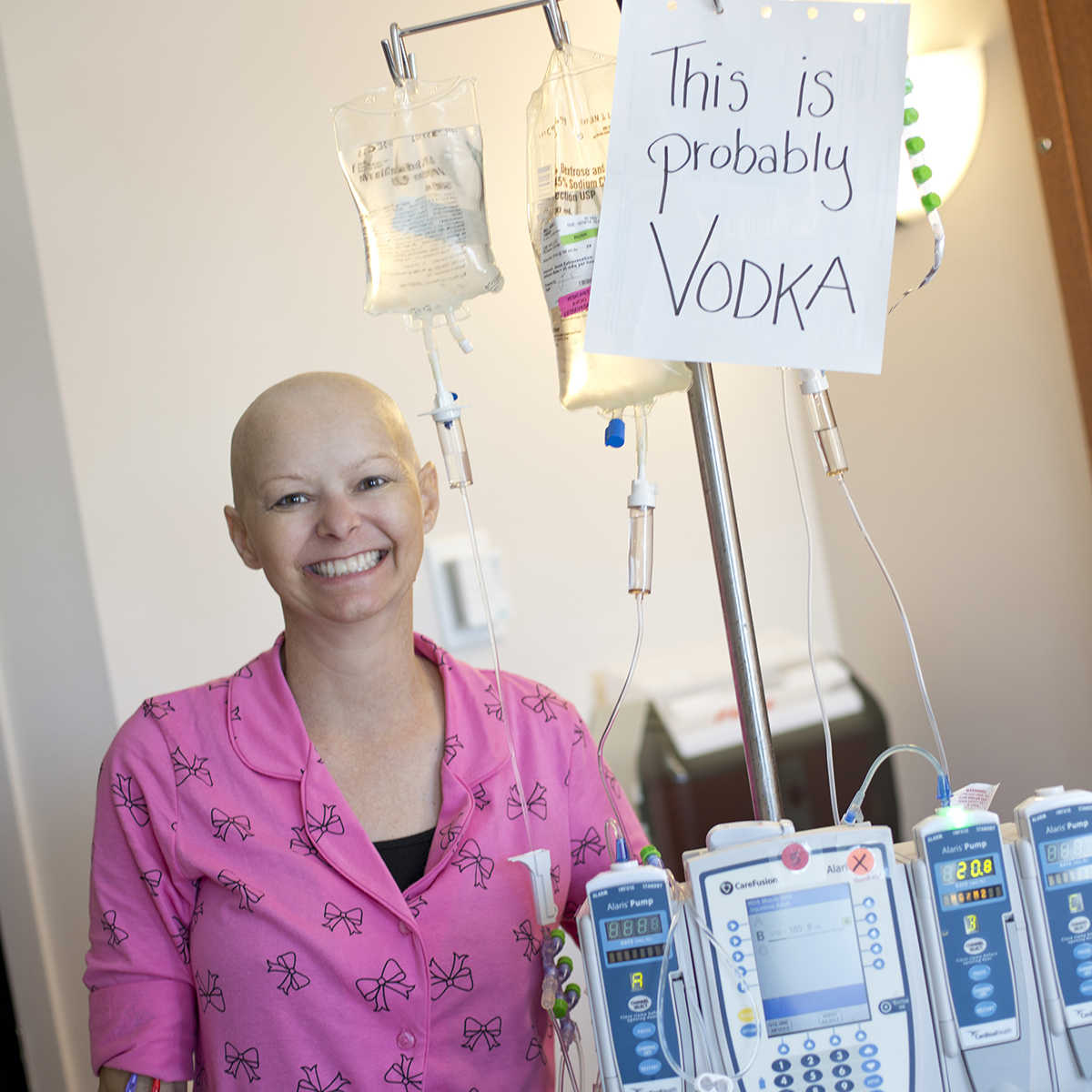 After a very long year of surgery and chemo, I decided that I would not let cancer define me. I am one of the lucky ones. I have been cancer-free since December 2014.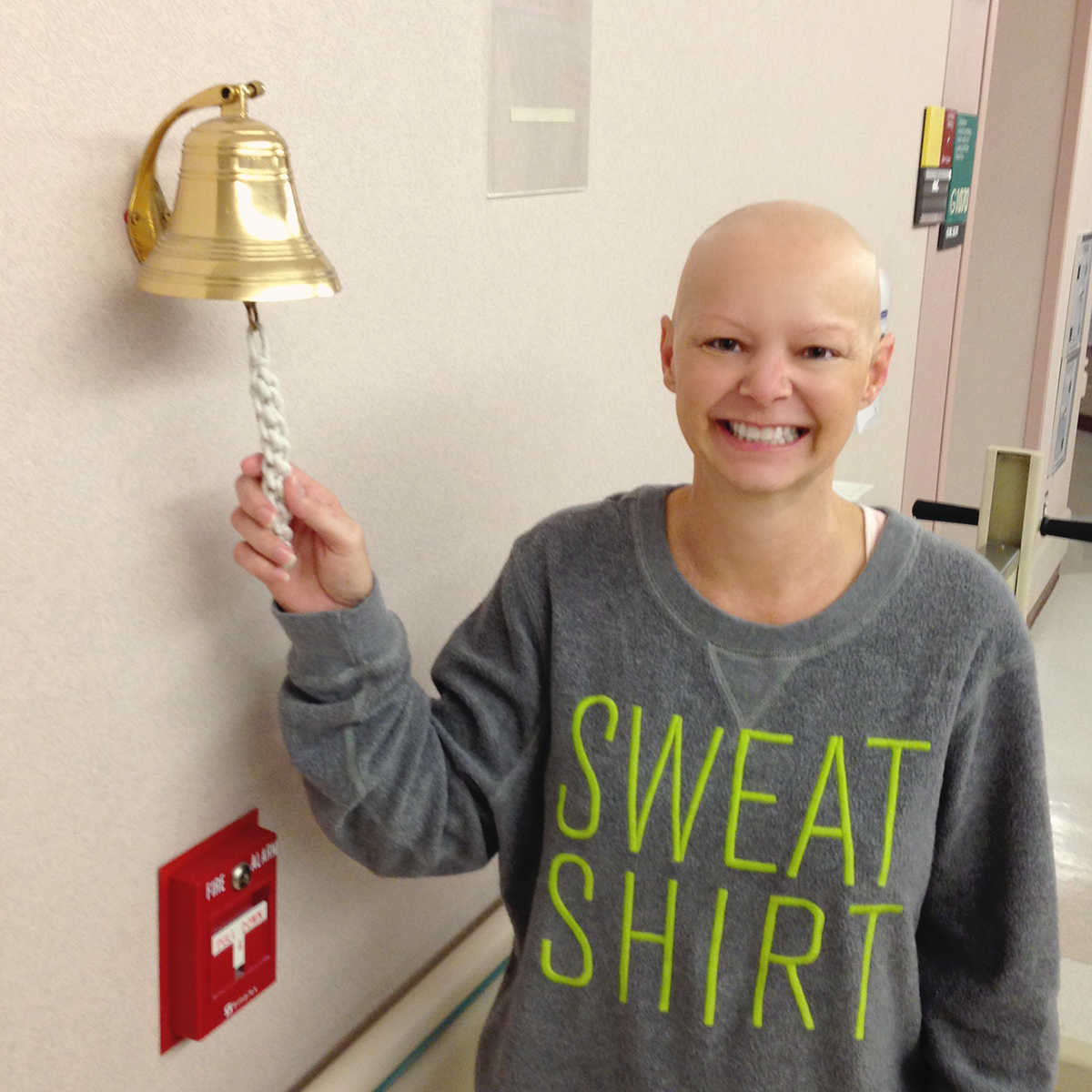 Don't be afraid to do what you want to do. So, that's exactly what I do and how I live my life. Stacey and I have co-written and self-published a romantic book series, which is something we have always wanted to do.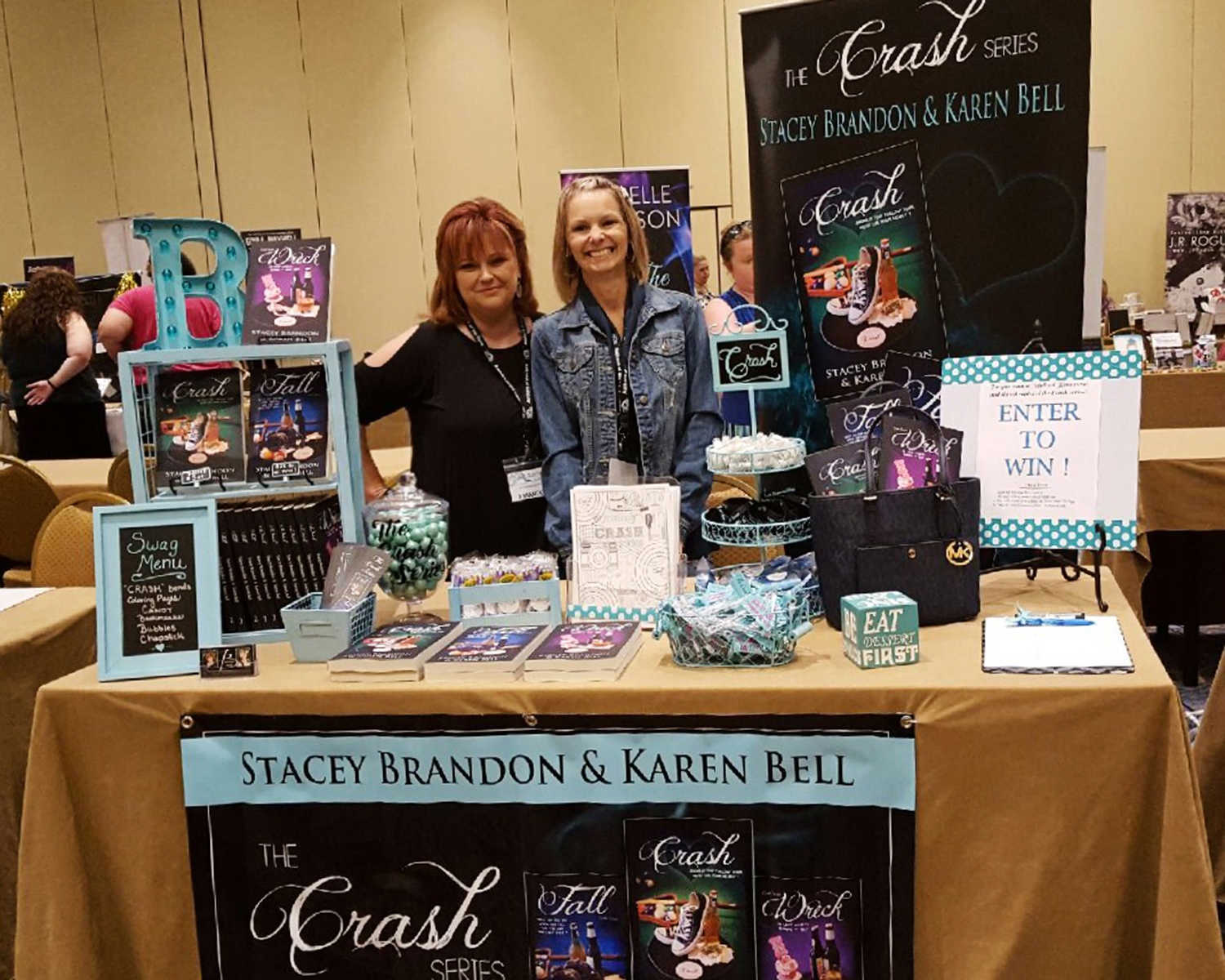 I have traveled more, laughed more and loved life more. Cancer has taught me to treasure every day.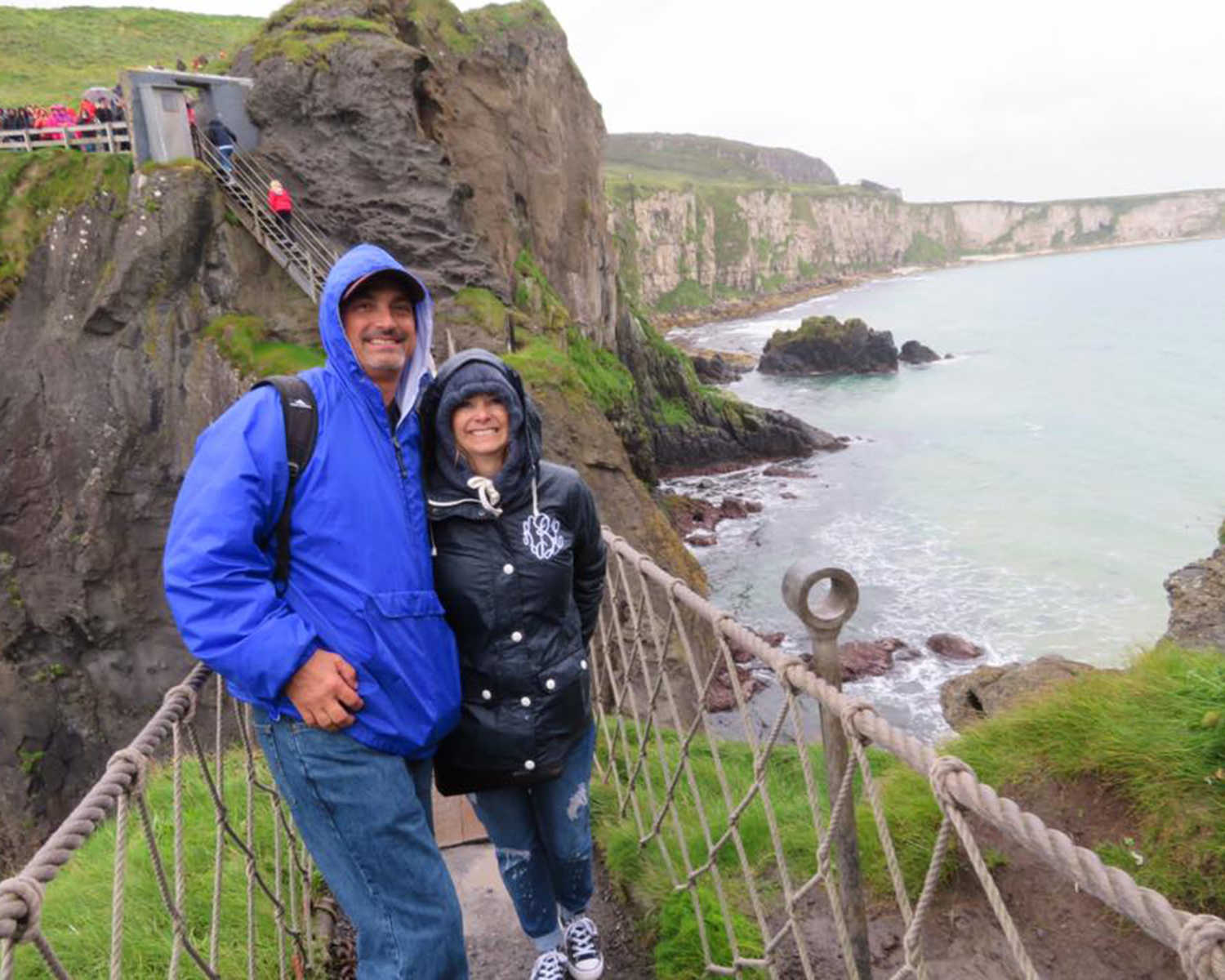 LOVE YOU MORE THAN TACOS."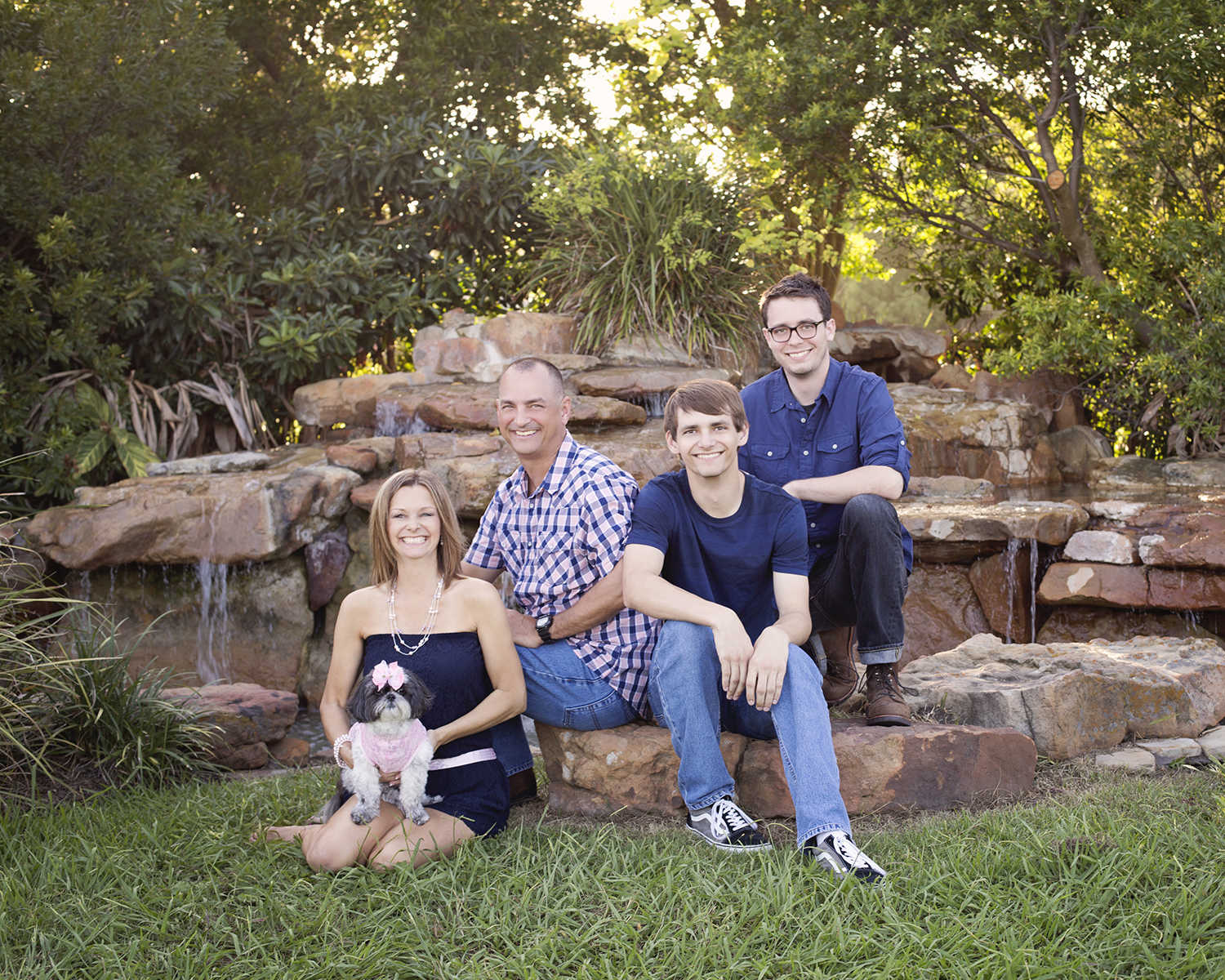 This story was submitted to Love What Matters by Karen Bell, 48, of Mont Belvieu, Texas. Submit your own story here. 
Please SHARE this story on Facebook to encourage others to live life to the fullest.