My Father's Diagnosis With Alzheimer's
"This is the sweetest. I'm writing in to our town about Harold, our garbage man, and what a great man he is. He knows my dad has Alzheimer's and says hi to him every week and asks how he is doing. This morning, dad asked me to take a chair out to the curb because he wanted to talk to Harold. I helped dad get a chair out. I stand with him until Harold arrives. Dad starts crying and asks for me to walk away. I ask why, and he says, 'Harold is a good man. He is religious, and I want to pray with him for you.' It breaks my heart, I had to walk away.
In 2017, my father was officially diagnosed with Alzheimer's. This diagnosis came 1 year after my mother's passing and it was something I truly was not prepared for. I told myself no matter what happens, I will always be there for my father. I never was able to spend much time with my mother as her passing was sudden. I let life get in the way of making time for my mother and I refuse to let life get in the way of me spending these last moments with my father.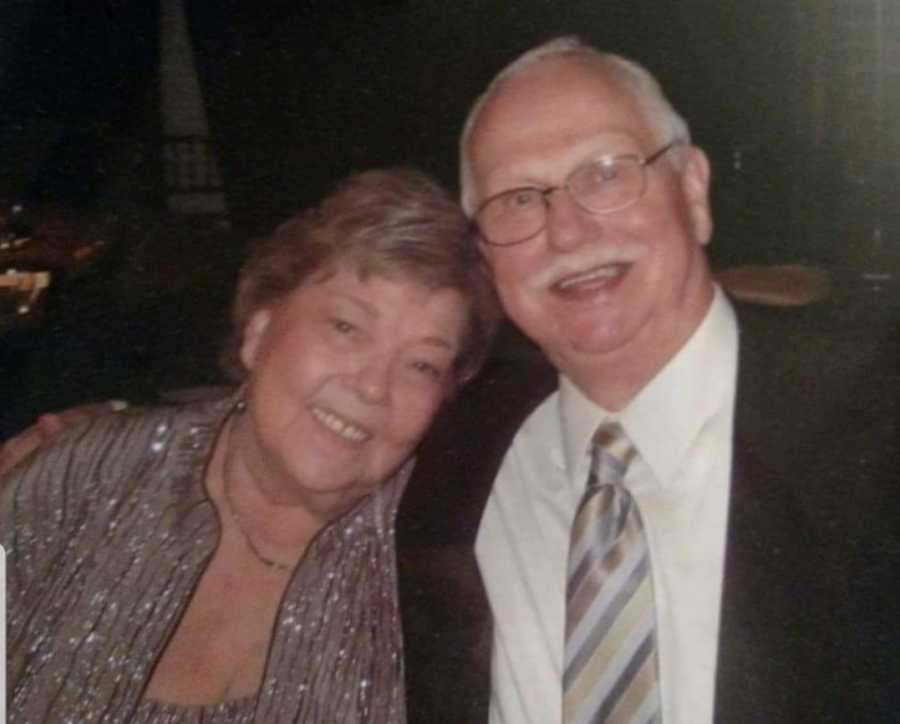 Being a single mother of two young children (Carlee 10 years old and Brantlee 8 years old), I decided we together would embrace this news and do what we can to provide the best possible life for him. We moved in with him and became his only care givers. My father was so happy about this. He is such a fun loving guy that makes friends with anyone he comes in contact with. One person once told me my dad is just like Norm from Cheers. Everyone knows and loves him.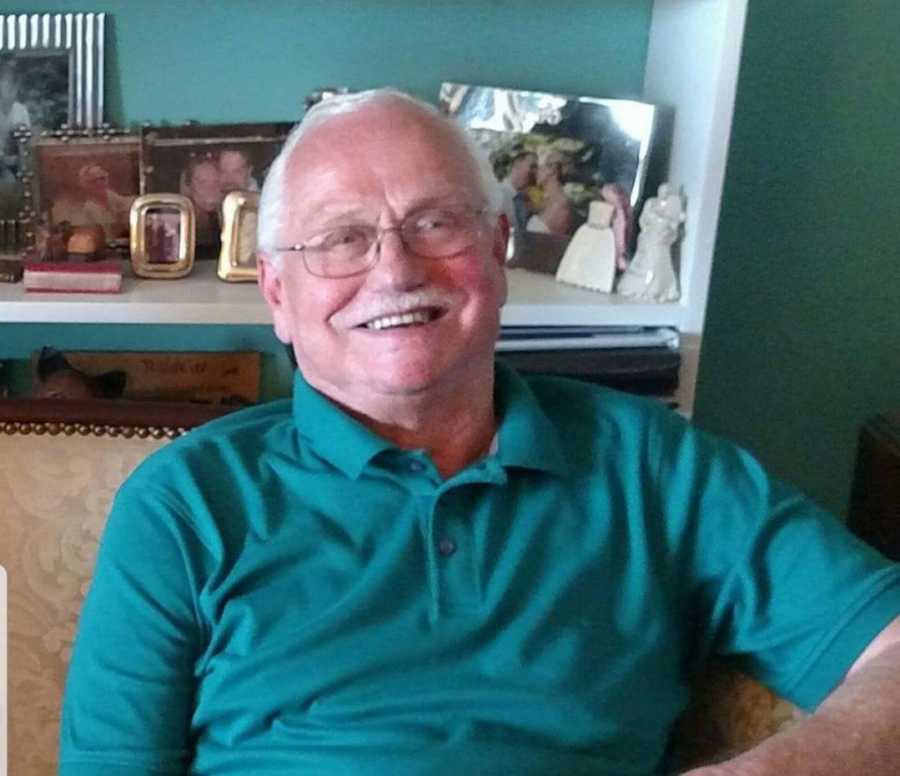 As his Alzheimer's progressed, we were faced with a few obstacles that I knew would devastate my father. I had never dealt with this disease before and had no idea how to handle things, but knew I had to make changes for his safety. First, we had to take away his truck keys which took away his freedom to come and go as he pleased. This really put him in a depressed state. Then we had to take other steps like taking away his freedom of doing certain tasks – taking his own medicine, cutting the grass, etc. After some research, I found out that Alzheimer's patients like routines and if you break them, they can get pretty upset and emotional.
A Beautiful Friendship
One of my father's weekly routines is to go out to visit our garbage man (Harold) when he comes to pick up our garbage. This absolutely tickles my father to see people he recognizes. If my father meets you one time, he already classifies you as his friend.  Monday mornings I hear my father say, 'I'm going to see my friend Harold.' Sometimes I will walk out with him and visit and other times, I just keep a close eye on him from the window. If we miss Harold when he comes, he will always go the extra mile to walk our cans back to our garage. I've heard other neighbors say that Harold will even knock on your door if the pickup day is around a holiday and you have forgotten to take your garbage out.
One morning recently I was sitting on the front porch while my father was inside. I had some stressful moments over the last 24 hours and was a bit emotional, which I try to hide from my father. I knew he saw me the night before crying and it bothered him. I'm typically a very positive, upbeat person but I simply was having a 'feel sorry for myself' moment. As I sat on the porch, I could hear the garbage truck in the distance and saw my father walking down the driveway to greet Harold. As my father was at the end of the driveway waiting, I snuck inside to grab a tissue to wipe away those tears. I came back outside to find my dad in the garage looking for a chair. I asked what he was doing and offered my help. He said he needed a chair to sit down, as he is very unstable on his feet. I asked, 'Where would you like the chair?' as I was carrying it out of the garage. He requested I take it to the end of the driveway so he can visit with Harold.
Harold's Act Of Kindness
As we were walking to the end of the driveway, my father stops me and says, 'Harold is my friend. He is religious and I would like a moment with Harold so we can pray for you.' I gave him his space and walked back to the porch with my eyes loading up with tears. I remember thinking to myself as I was walking back to the porch that no matter what disease my father has, it will never take away his love for me. I'm trying everything in my power to stop the tears and gain my composure. Then I look back and see Harold on his knees next to my father sitting in the chair, and there was no stopping the crying at this point.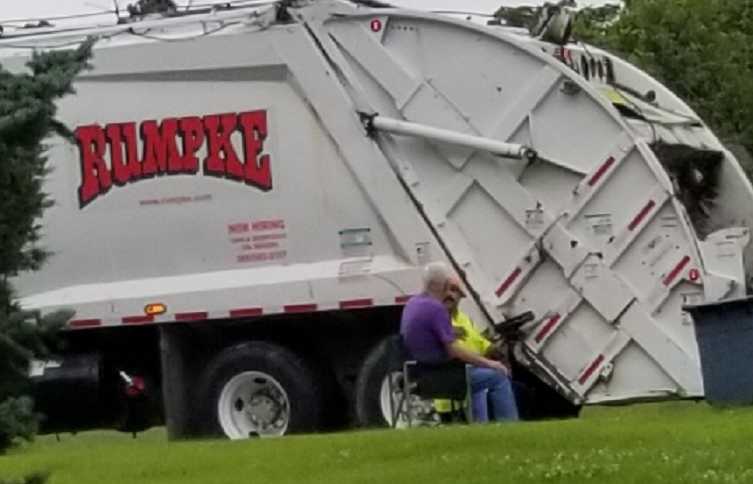 Although we have had Harold as our garbage man for many, many years, he truly doesn't know us. He knows my father has Alzheimer's and knows we are friendly people that talk to him weekly, but he doesn't know us. This stranger is on his knees praying with my father for me. I'm at an ugly but happy cry at this point. I'm simply at a loss for words and think to myself, 'I have to take a picture to capture this beautiful moment.' This simple act of kindness has touched me so much. Harold has touched my heart and I knew I had to share this with friends and family on Facebook. I did, and many asked me to please make the post public so they can share it. I have and this single post has reached thousands.
There is so much good in this world, and it starts with simple acts of kindness. Harold, thank you for your kindness and prayers. I will never forget this moment."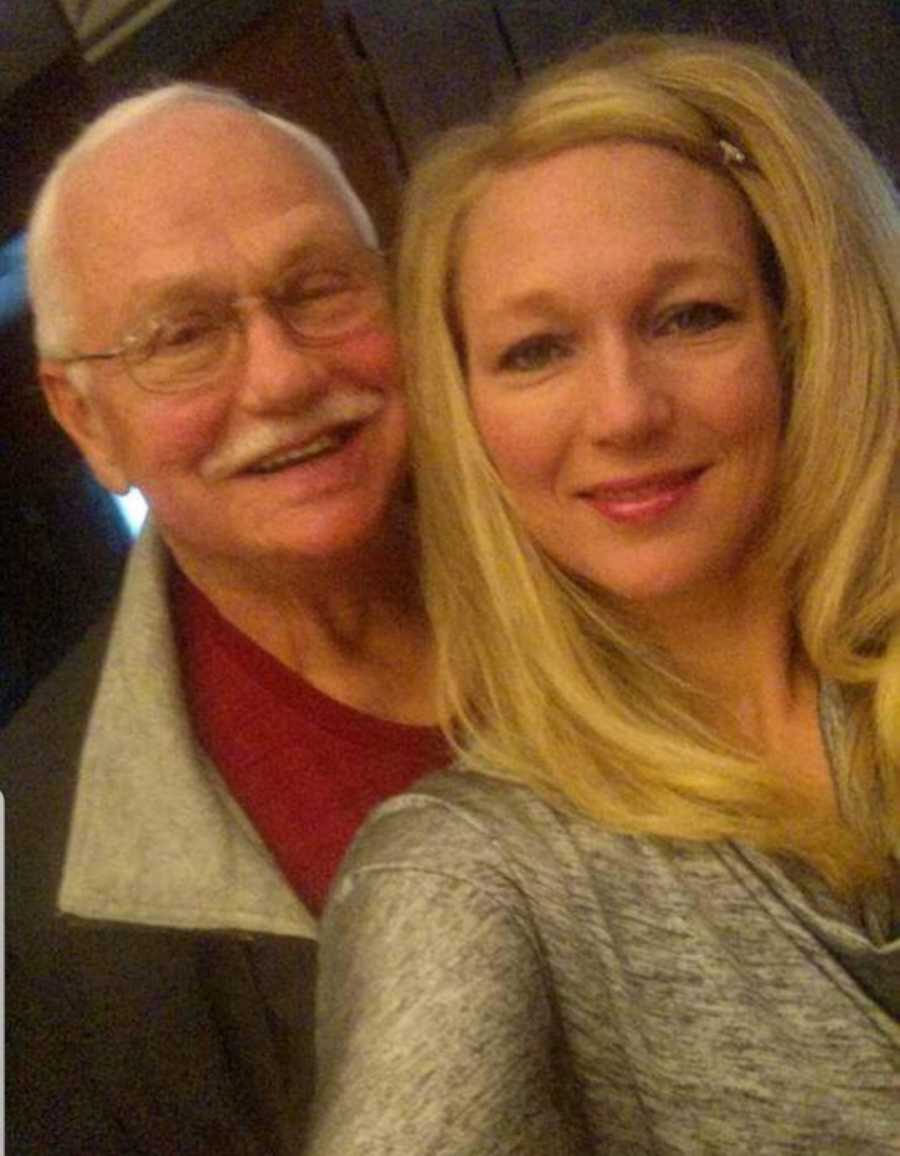 This story was submitted to Love What Matters by Julie Bick of North Bend, Ohio. Submit your own story here, and subscribe to our best stories in our free newsletter here.
Read more touching stories about acts of kindness:
'I was SO nervous the morning of the surprise. I felt like I was back in high school, about to give a dreadful speech. I watched my recycling driver cry tears of joy. The burden was instantly lifted.'
'My friends and I were in a casino bathroom, applying lip gloss. An old lady said, 'My friends and I used to get all dressed up and go out. I miss that.' She looked sad. 'Why miss it? Come out with us!'
'This soldier, who died in Afghanistan, was being flown home on our flight. I have never cried so much for someone I didn't know.' Man recalls 'emotional' flight, airline captain's act of kindness
Help us show compassion is contagious. SHARE this beautiful story on Facebook with your friends and family.