The Unpredictability Of Foster Care
"2 hours. That's the time I had between answering the call from DCS and waving as our foster children, V and G, drove away from our home for good.
2 hours.
There are some movies that last longer than that. Stories that can't be told in that short of a time.
As a foster family, we learned to expect the unexpected, but nothing could have prepared us for this rollercoaster.
I still remember the day V and G joined our family. We were at the lake when we got the call. Two littles, ages 5 and 7, needed a home. We weren't expecting this. Our family had just said goodbye to two kids the day before. Usually, we take a break in between foster placements to regroup as a family and get the house ready. We have two biological kids as well, a 3-year-old and a 1-year-old. We fully understand having people in and out of our home is asking a lot of them. But for whatever reason, we said yes.
Later that evening, two very cute, very giggly little kids walked through our front door. V was 7 – she had the biggest smile plastered across her face when she saw the books lining the shelves in the playroom. G was 5 – his giggle was infectious!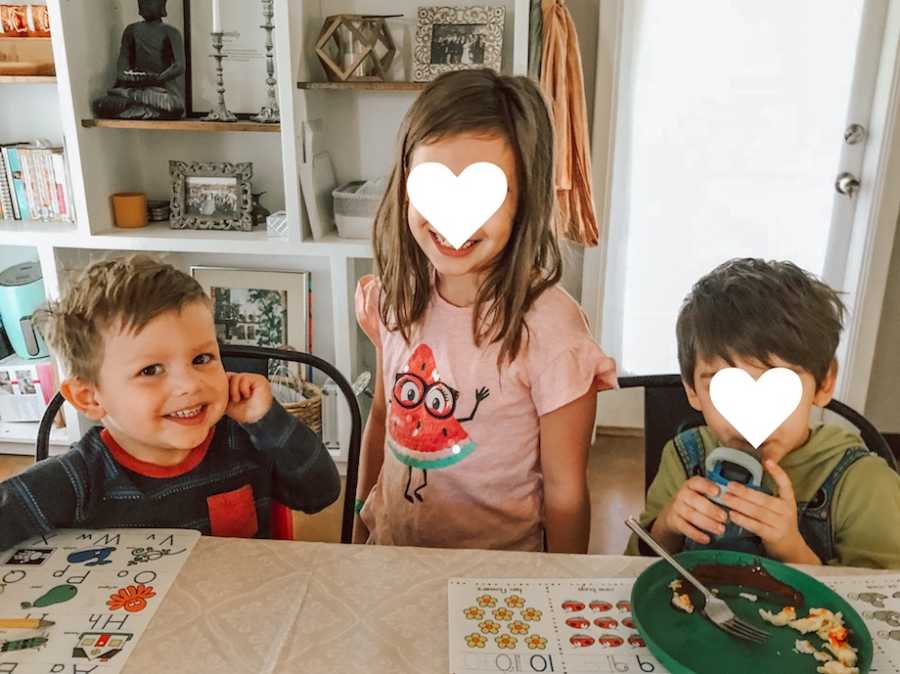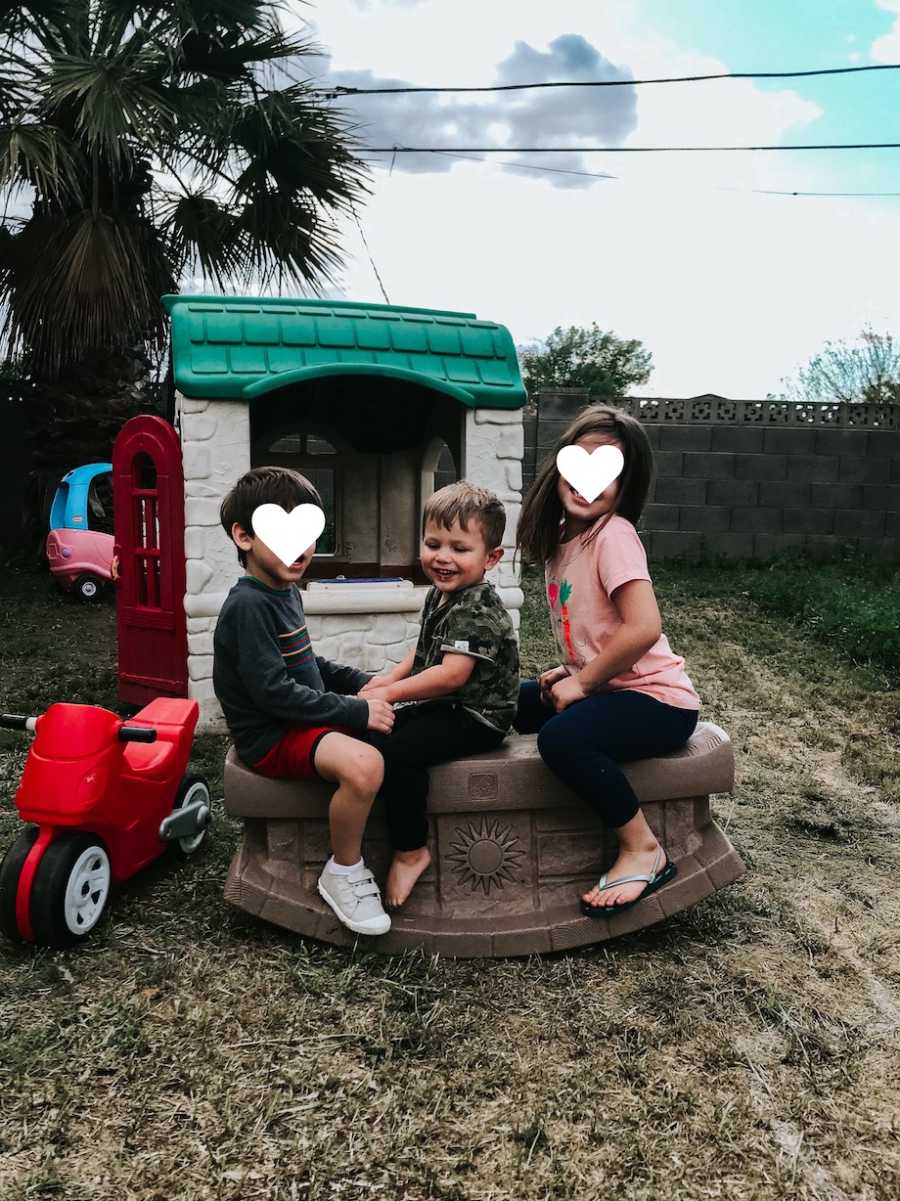 After a thorough examination of every single toy in the playroom, a tour of the house, and a late-night snack, my husband and I somehow convinced them to try to go to sleep. We stayed awake and listened to the kids whisper and laugh back and forth until finally, they fell asleep. Night one was done.
Life As A Foster Family
Over the next 110 days, our family would spend every minute getting to know these kids. Usually, we would have school, and visitations, and appointments to fill the time, but the pandemic had put all of those things on hold. My 3-year-old's school was closed, I couldn't enroll V and G in school since the district office was closed, and medical offices wouldn't take new patients for at least a month. Instead, we homeschooled, ate all of our meals together, danced in the living room together, played in the backyard together, and visited the neighborhood goats together. We did everything together.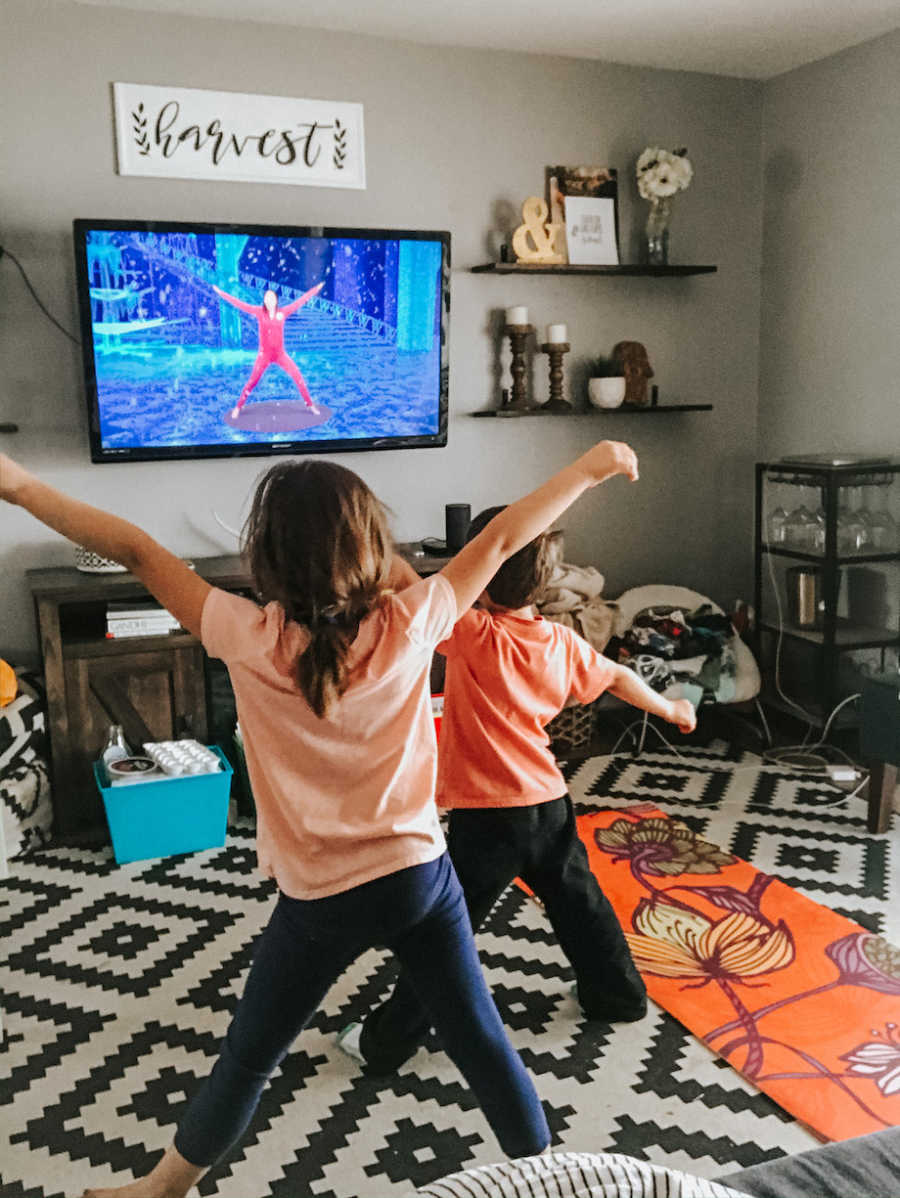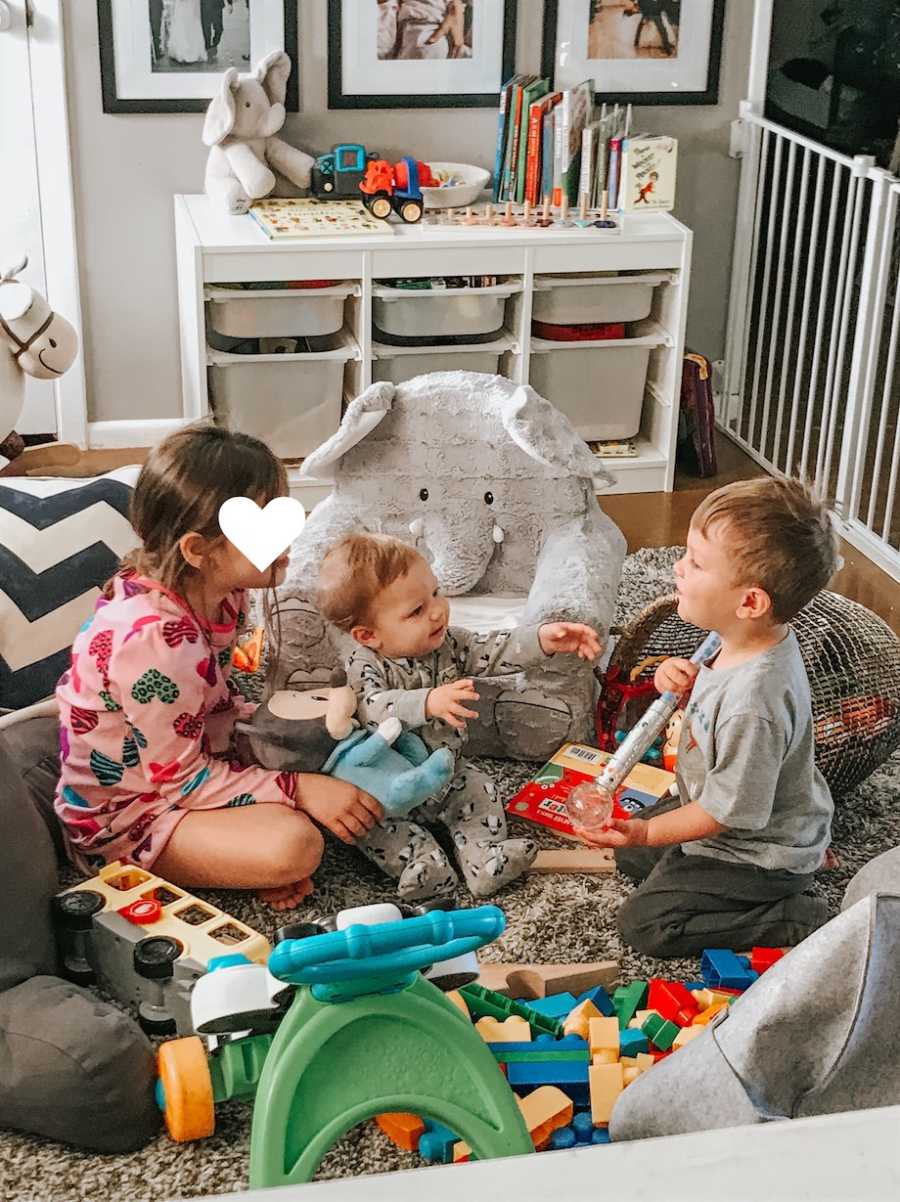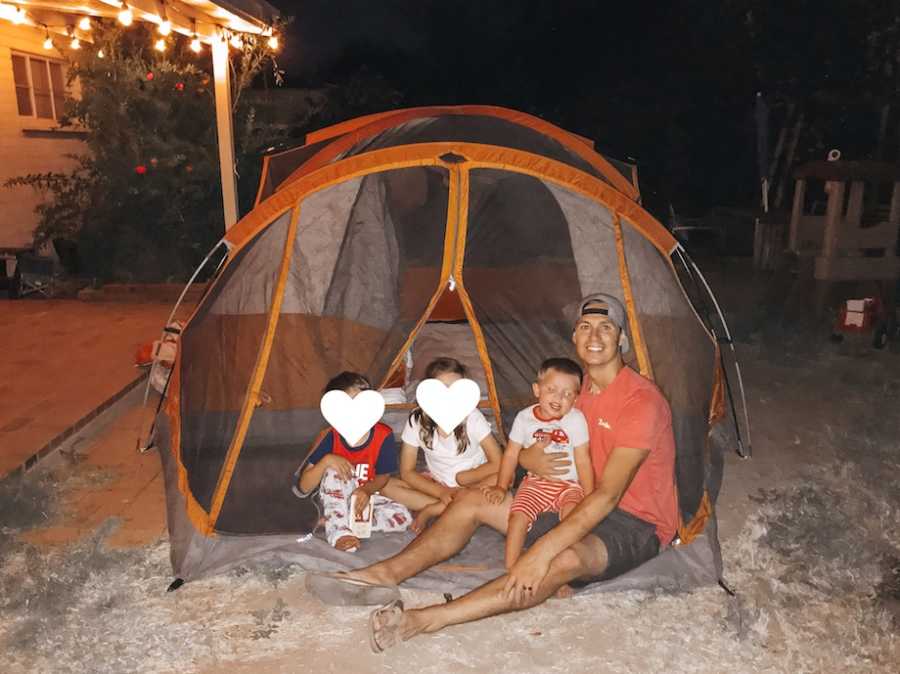 Adoption was never our end goal. We are a foster-only home, working for reunification first when possible. But no matter what your end goal is in foster care, you get too attached. You love the kids like they are your own because at least at that moment, they are yours. You know in the back of your mind you don't have control over their story, but you push that feeling aside.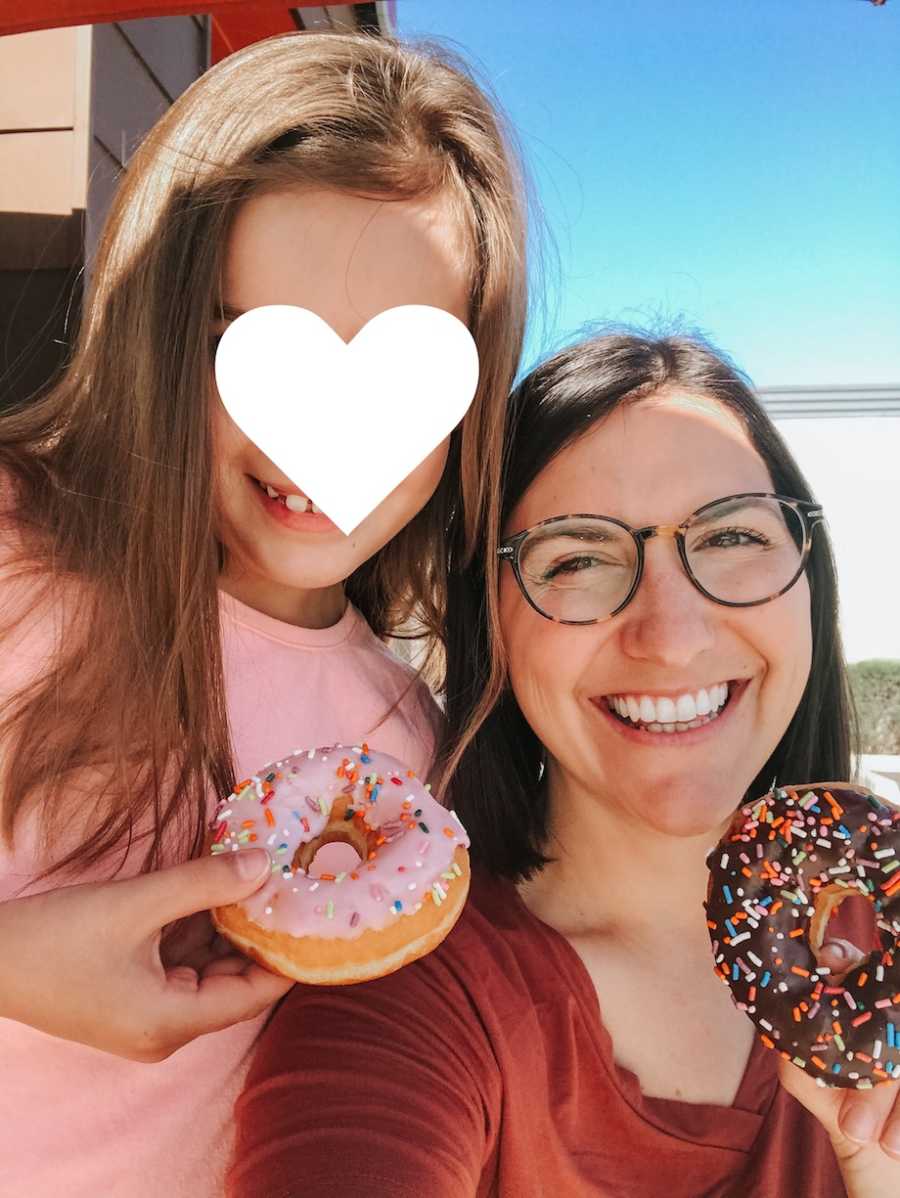 The Reality Of Reunification
I was on my way to a meeting when I got the call. DCS was on their way to get the kids. The courts approved a relative to care for them. Good news. But it doesn't stop the sting. 110 days of loving these kids, and they were about to be taken. I scrambled to get home with enough time to sit all of the kids down together and tell them the news. How do you explain to a 5 and 7-year-old they are not leaving so quickly because of anything they did? It's not their fault. How do you convince them you will always love them, even though you may never see them again? And what about our 3 and 1-year-old? This was going to rock their world… again. This would bring our count up to six kids through our home in the year since we welcomed our youngest son. That's a lot of change in a short time.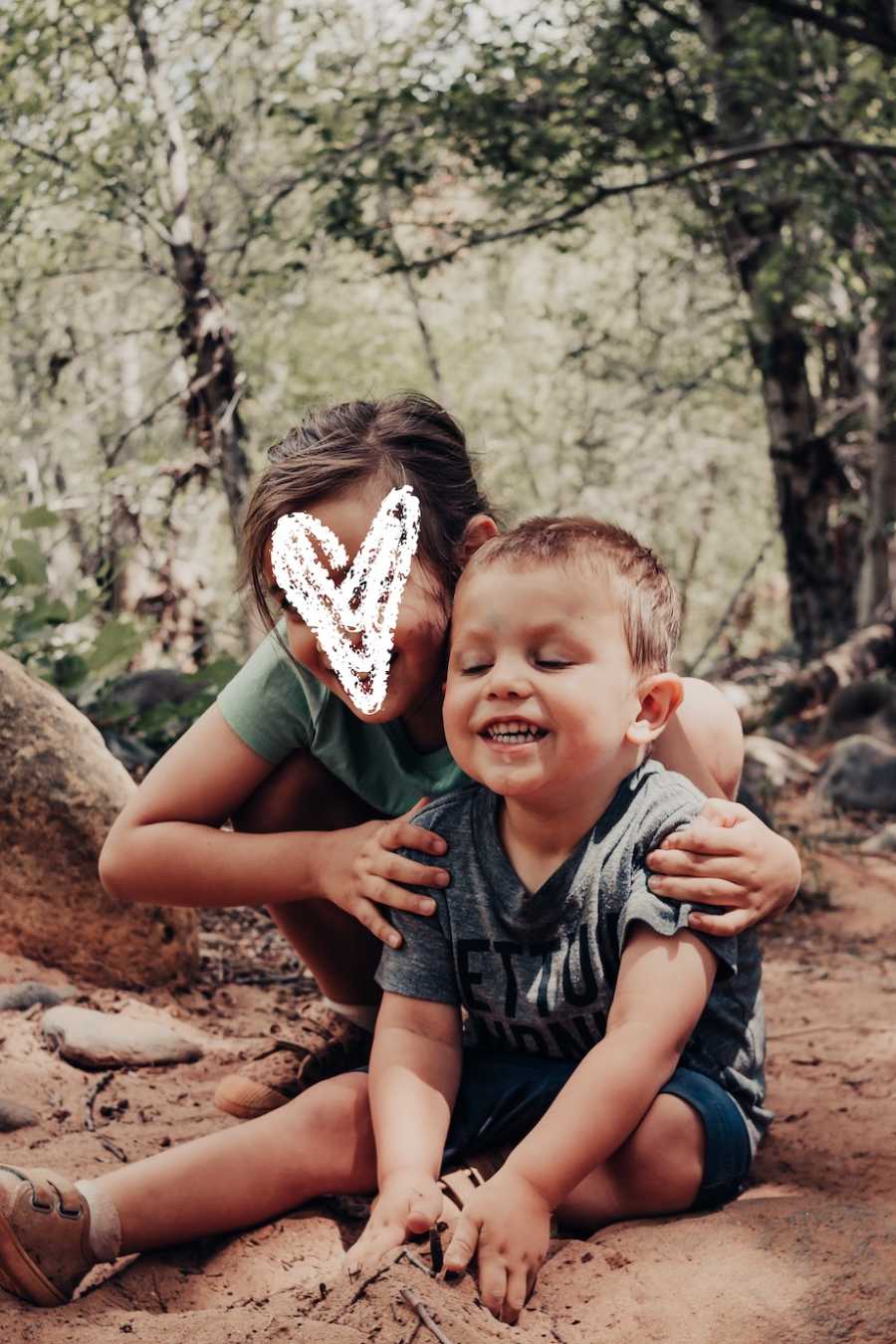 We chose to focus on the good of the situation: the kids were being moved to a relative's home. They would be back with their family. We explained it to them, as honestly as we could. G popped up and offered to draw us a picture so we wouldn't forget what he looked like. V ran to her room to put on her new locket so it wouldn't get lost when she left. Our 3-year-old snuggled in my lap and cried because he was going to miss his foster brother and sister. I cried.
We quickly packed up all of their belongings into any bag we could find in the house that was not a garbage bag. I would NOT send my children off packed in trash bags. We grabbed pictures off the walls to send with them and wrote a little note in a thank you card because it was all we had on hand. We threw dinner in the oven and let the kids do all of their favorite things. We hugged a million times. I cried my eyes out.
And then it was over. We waved as DCS drove away with our kids.
They were a part of our family for 110 days but in that short time, we grew to love these kids as if we had known them forever.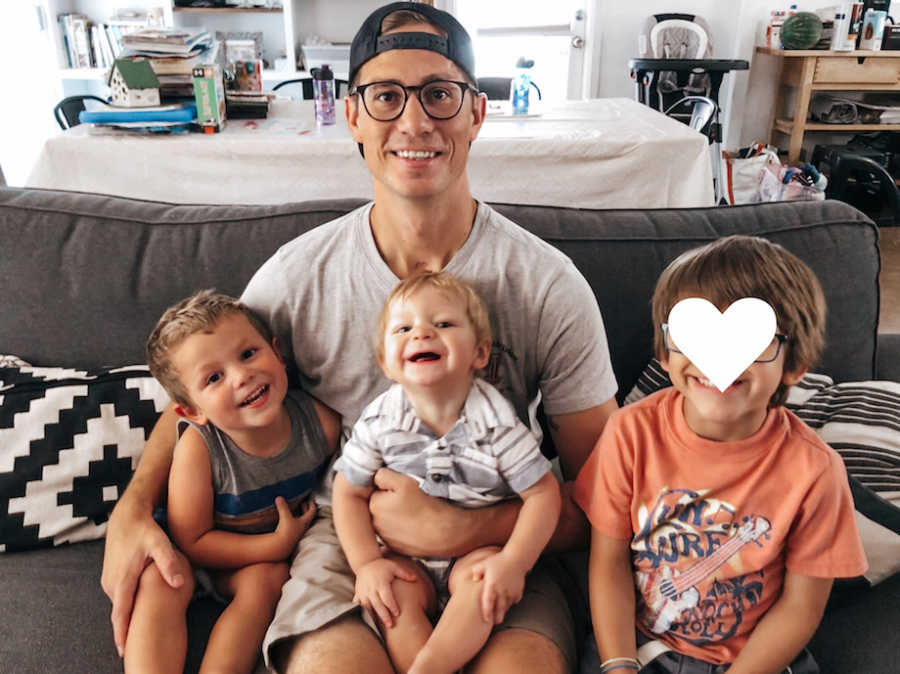 Grief In Foster Care
It's been over a month now, but I'm constantly pulled back to that day.
It's the strangest thing, waking four kids up for a 'normal' day. Making breakfast, folding laundry, telling the kids to clean the playroom 500 times, saying no to one more movie. Living in safety and predictability. And then in a split second, it's all different. They're gone. Now there are only two foreheads to kiss goodnight. Two empty beds sit in what is just the 'guest room' again. It's not natural, and it doesn't feel right.
That's the thing about foster care though… there is no predictability. You are not in control of the storyline. It is not natural.
To love someone unconditionally and know they will leave you goes against human nature at its core.
But that's foster care.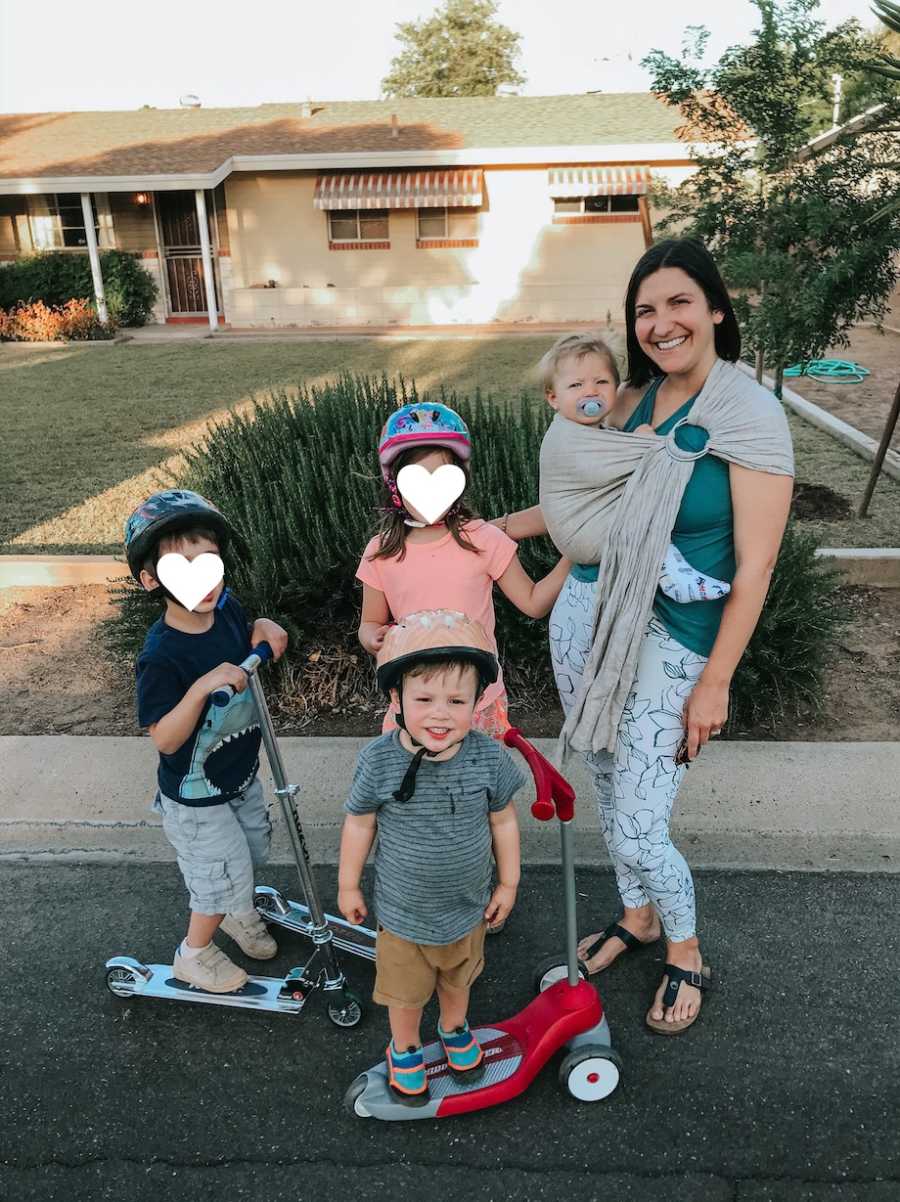 You get way too attached. You love these kids with your whole heart, embrace them as members of your family, advocate for their needs, hold them when they cry, talk them through big feelings, hold space when they are just MAD, show them the love and security they need to continue developing, and fight for them. You take it all on, head first. And in the back of your mind, you know there's an expiration date. They are not yours. One day, they WILL leave your home, but never your heart.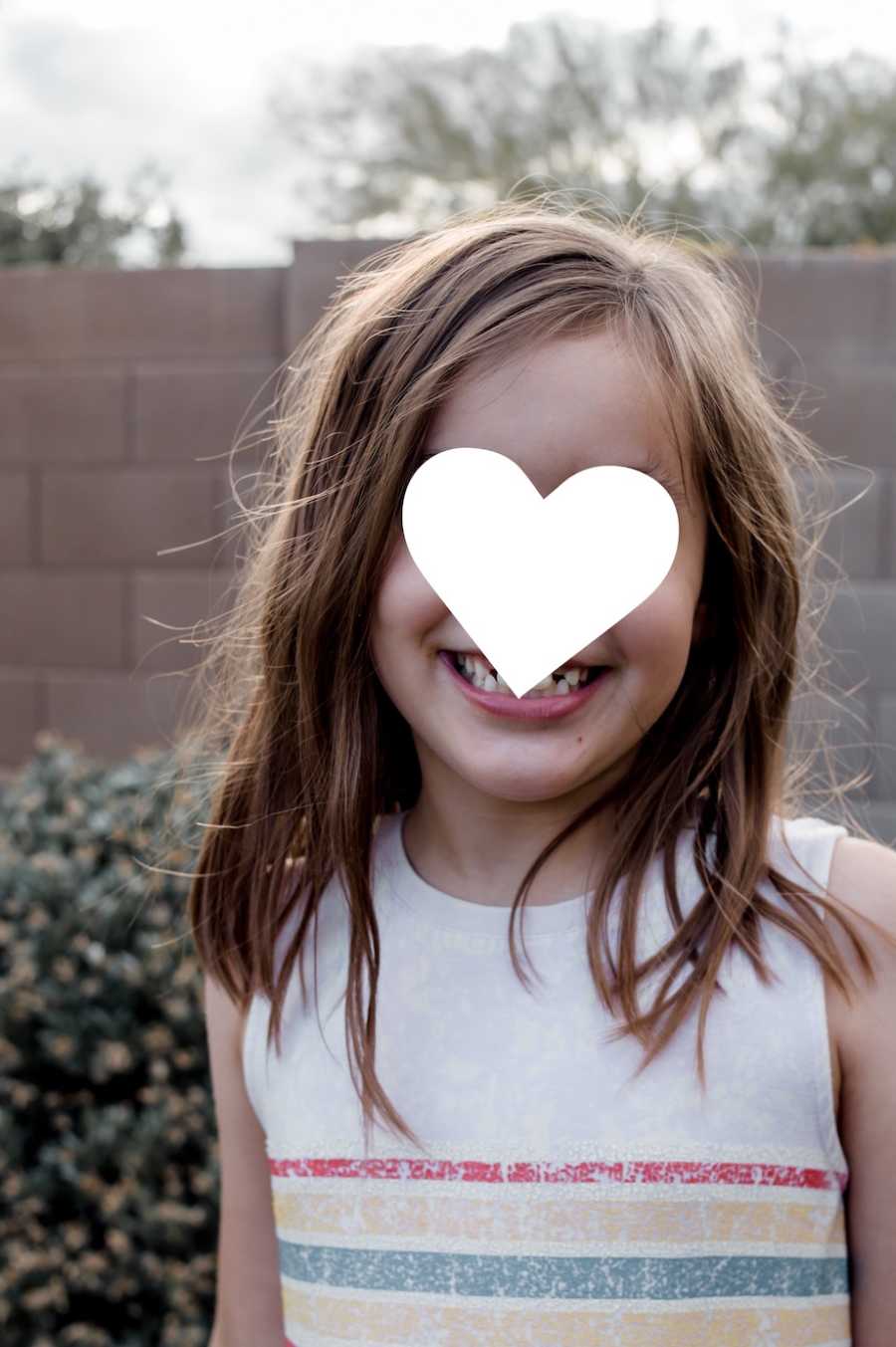 But you do it anyway. Because they're kids who just want someone to love them, and a safe space to call home for however long they need. You do it because children in need deserve someone to love them. They deserve a safe home and a warm meal.
It's not about you, it's about them.
We keep photos of all of our foster kids up throughout our house. We talk about them constantly. We let our 3-year-old tell us about all of his favorite memories with his foster brothers and sisters. When we drive by a school one of the kids went to or one of their favorite restaurants, he always points them out. Just because our foster kids aren't physically there doesn't mean they weren't a huge part of our family. They will always have a special place in our hearts and in our home, if they ever need it.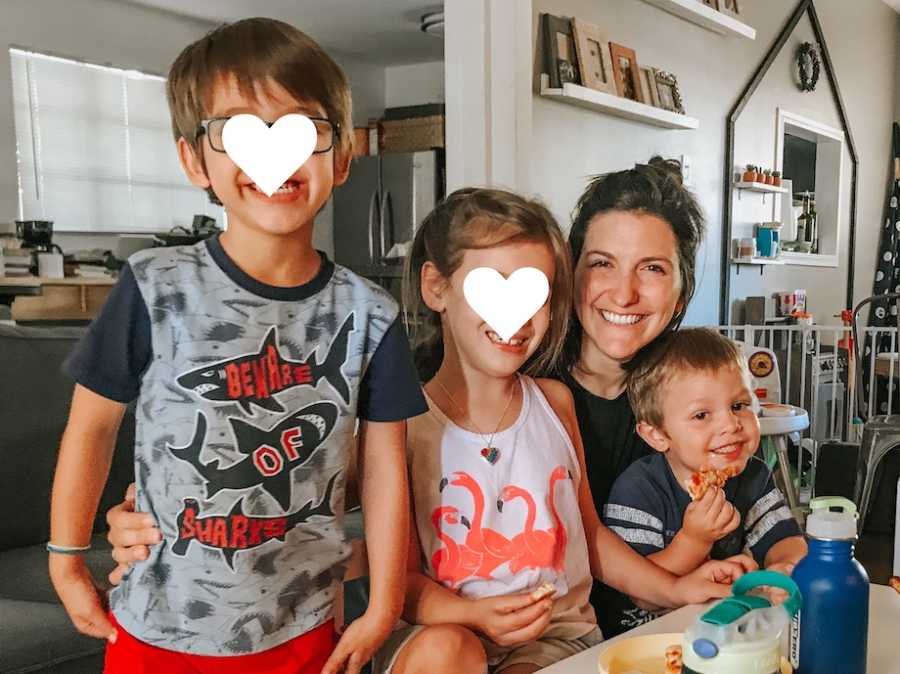 Fostering is not easy. It requires a lot of give on your end. You are co-parenting with a child's biological parents, and the state. You aren't in control of anything. You're juggling new kids who are coming from trauma with your biological kids who still need your attention. It's a constant uphill battle. But then you see all of your kids playing together, loving each other, teaching and learning from each other. You see your biological kids are secure enough in your love for them that they are willing to share you. You see kids don't hold grudges against each other the way adults do. They accept each other and become instant friends. It makes it all worth it.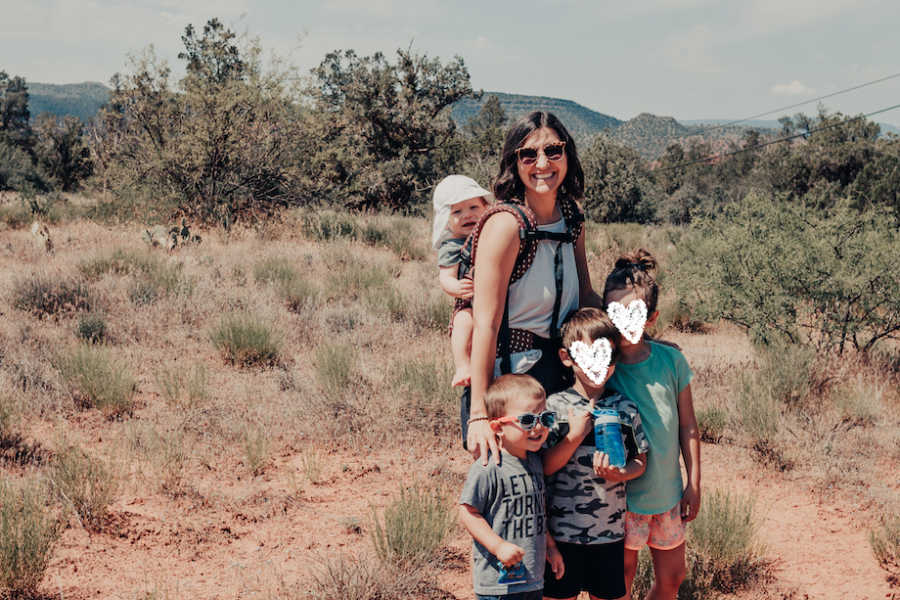 My husband and I have learned so much from all of the kids in our home, biological and foster. We have seen the good this has done for our entire family. The heartbreak that comes with having to say goodbye is worth it.
And so we keep pushing forward, with pieces of our hearts scattered across the state."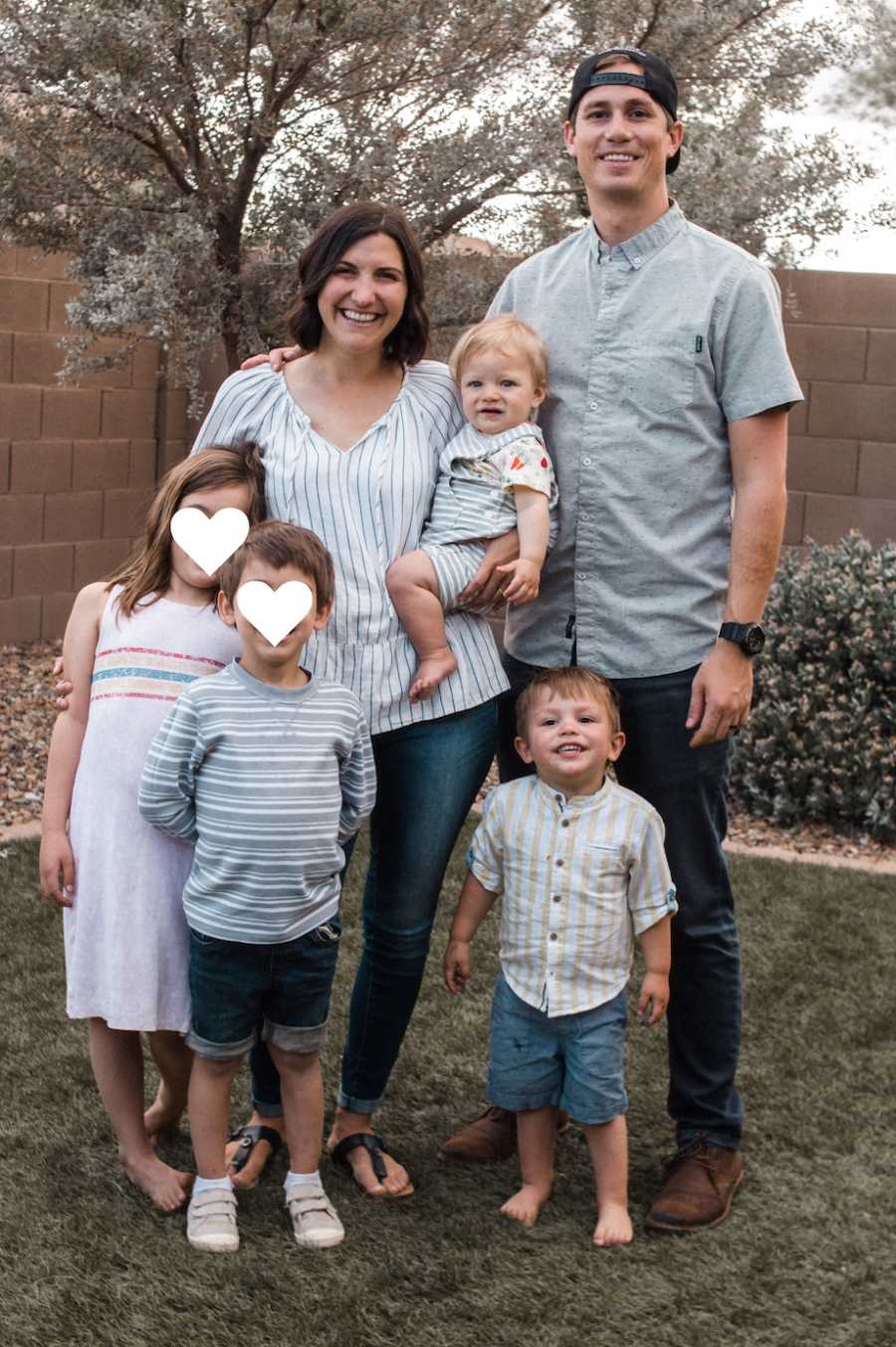 This story was submitted to Love What Matters by Kate Taylor from Pheonix, AS. You can follow their journey on Instagram and their blog. Do you have a similar experience? We'd like to hear your important journey. Submit your own story here. Be sure to subscribe to our free email newsletter for our best stories, and YouTube for our best videos.
Read more stories like this:
'They bluntly asked, 'So, where is your real Mom? She didn't want you? Is there something wrong with you?' Everywhere I went, I stuck out like a sore thumb.': Transracial adoptee says 'it's okay to grieve the loss of your birth family'
'At 11, his adoptive parents abandoned him at a hospital, never to return. 'Mr. Peter, can I call you my Dad?' I began to cry uncontrollably.': Single dad adopts 11-year-old boy from foster care after biological, adoptive family abandon him
'Oh my gosh, this blanket stinks!' I was careful not to show the horror on my face. I fantasized about throwing it in the washing machine.': Single dad explains candid reality of foster care, 'Let go of perfectionist tendencies'
Do you know someone who could benefit from reading this? SHARE this story on Facebook with family and friends.