Becoming A Police Officer
"I'm a Philadelphia police officer and the Forensic Composite Artist for the department. I'm basically the guy who'd do a composite sketch of a suspect based on your descriptions. I also conduct post-mortem reconstructions of unidentified victims for investigators. It's an interesting job, to say the least. I've been doing the sketch artist work for over four years now. Prior to this, I worked patrol for nearly a decade in one of the most violent areas of the city.
How do you even become a forensic artist? For me, it was luck, I guess. In 2001, I was in my freshman year of art college. I was excited to be starting down the path to a career in art. I didn't really care what job I'd eventually end up with, I just wanted to create things. I had been drawing all my life so art college was pretty much where I expected to be.
After 9/11 happened, my outlook on life began to change. My dad, a Vietnam vet and one of the best artists I've ever known, sat me down and assured me we were going to war. He used to tell me stories about what he did in Vietnam and how, even though he had been in one of the worst places in the world, it was a life-changing experience for him. That conversation made me feel like art wasn't such a priority anymore, and it made me want to follow in my dad's footsteps.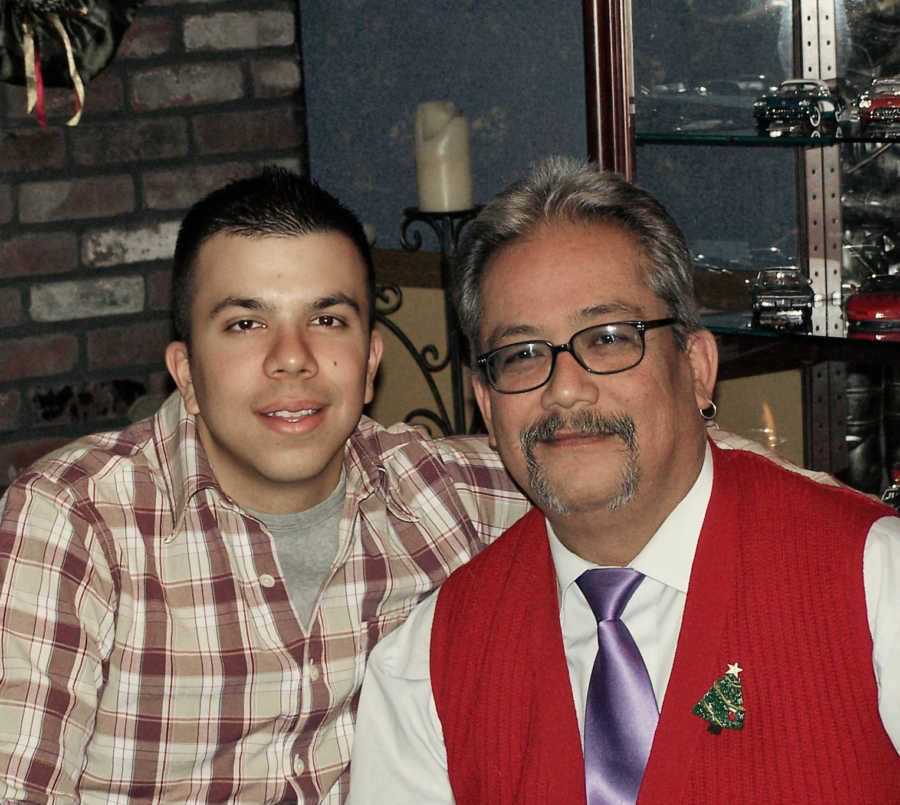 I was still pretty young, only 19 years old. I dropped out of college during my sophomore year and enlisted in the U.S. Army. In 2004, I found myself on a plane heading over to Iraq as an MP (Military Police). I deployed to the Abu Ghraib prison just outside Baghdad. We were tasked with detainee operations and convoy security.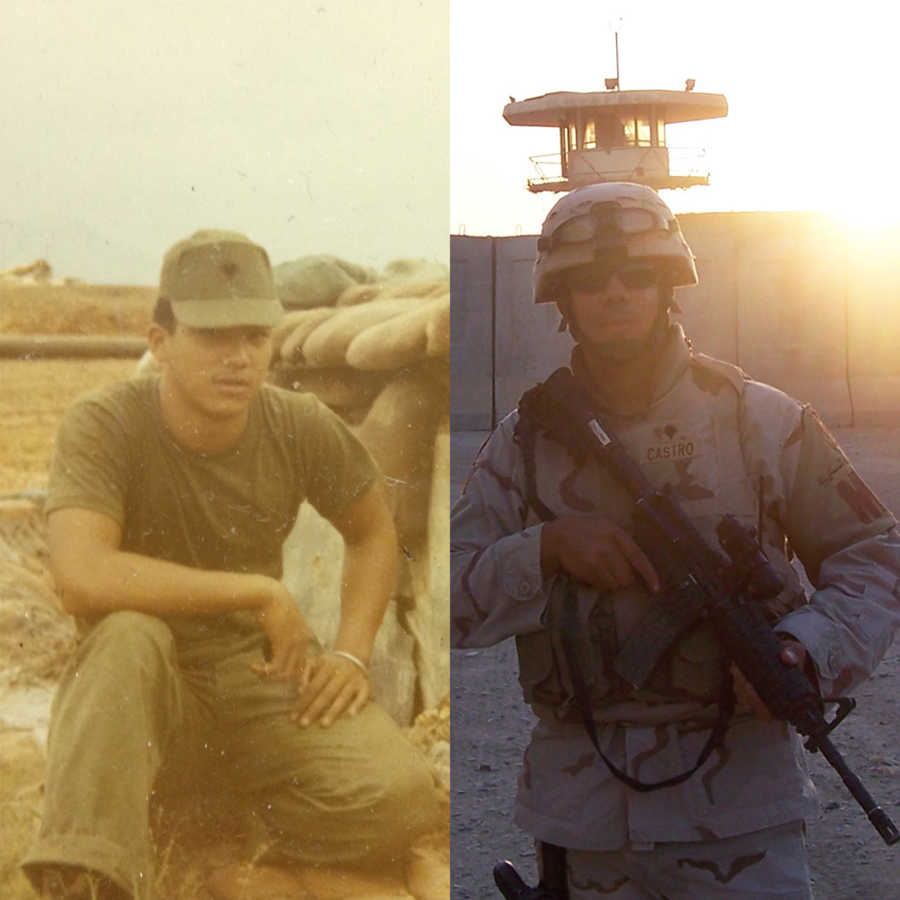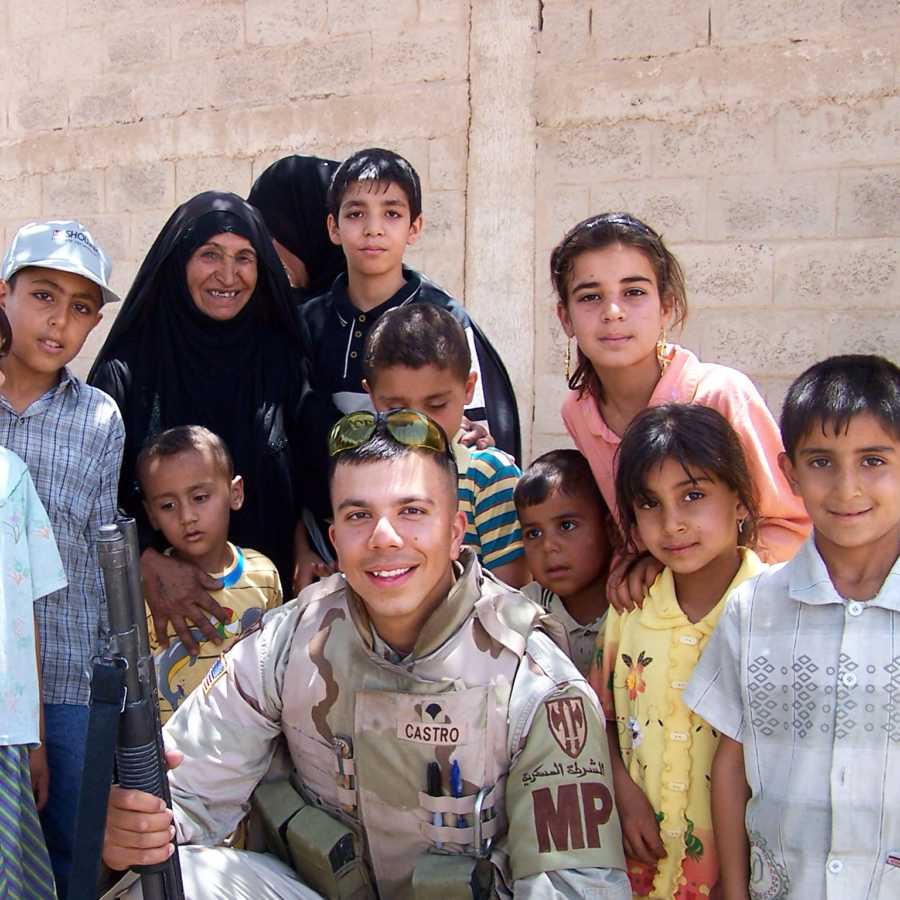 I returned home after about a year in-country and decided to use my experiences as a combat veteran to continue my service in a career in law enforcement. I immediately applied and accepted the position as a police officer. It would be almost 10 years before I'd even pick up a pencil again.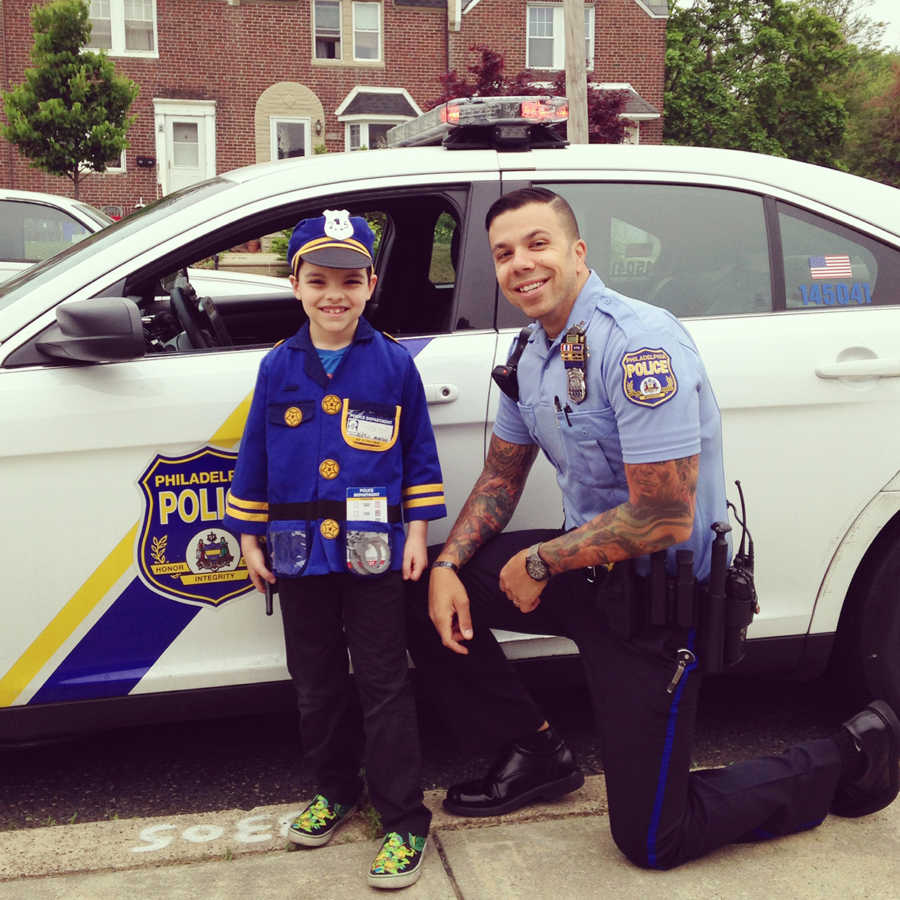 Applying To Be A Forensic Artist
In early 2015, I saw our forensic artist was retiring after 35 years of doing the job. I remember exactly where I was when I said to myself, 'Man, that would be such a cool job to have.' After giving up on art so long ago, I wasn't completely confident my work would even be good enough to be considered. My wife purchased me a digital display tablet and a laptop, and included a note that said, 'Because I believe in you.' I still have that note hanging on my desk.
I built my portfolio and was drawing non-stop for two months. I submitted all my artwork, did a live sketch of a suspect, and was told they would be in touch. After about a year, I had given up on any hope I was going to get that job. I got the call on a Friday afternoon from my captain, and she told me to start on Monday. That's about when this journey began.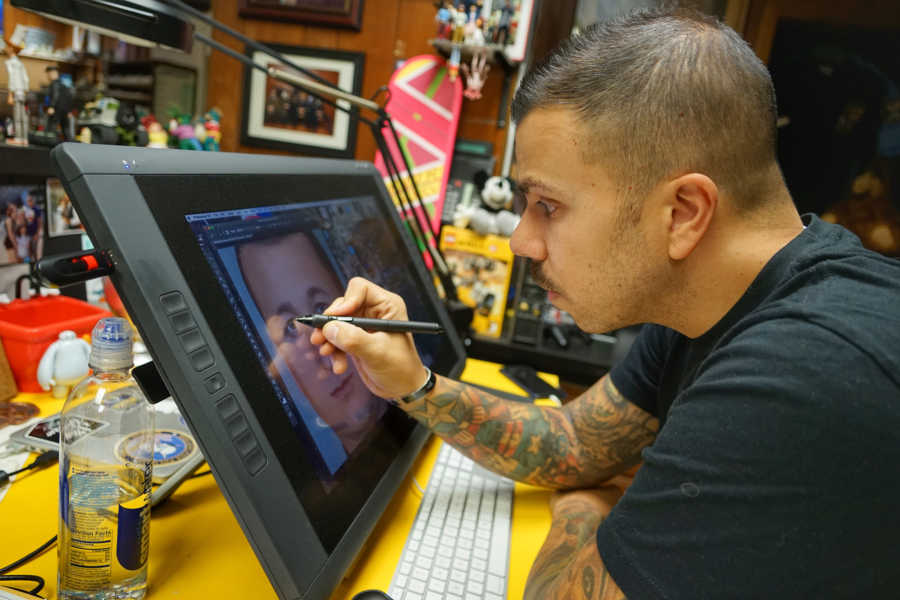 A few months after I was settled in the new position, the one year anniversary of one of our officers being murdered in the line of duty was approaching. Officer Robert Wilson III was shot and killed on March 5th, 2015. Rob was inside of a Gamestop purchasing a video game for his son. It was supposed to be a gift for receiving an outstanding report card. Two armed men walked in, unaware that Officer Wilson was inside, and announced a robbery. When they saw him, the gunmen immediately opened fire. Rob had the foresight to draw the suspects' gunfire away from the customers and staff and returned fire. Though outnumbered and outgunned, he fought back until he was fatally wounded.
My First Portrait
For his heroic and selfless actions that day, Rob was promoted to the rank of Sergeant and was awarded the city's Medal of Honor and Medal of Valor, the two highest awards an officer can receive. I had the idea to paint his portrait and donate it to his family, but I wanted it to be a respectful representation of him. I also wanted to include everything on his uniform that he was posthumously awarded since there were no photos of him as a sergeant. Most of the stuff I was doing in my free time was just paintings of movie characters or simple two-hour projects, so my experience was limited in this style of artwork.
After close to 16 hours of trials and tribulations, and watching countless how-to videos on Youtube, I posted the finished painting to my art Facebook page. It was received extremely well by everyone in Philly. Rob's portrait was picked up by all the local news channels and had a few hundred shares (which was a lot more than anything I had ever gotten at the time). His family and friends all loved it. From that moment on, painting portraits of our fallen heroes is what I realized I should be doing with my life.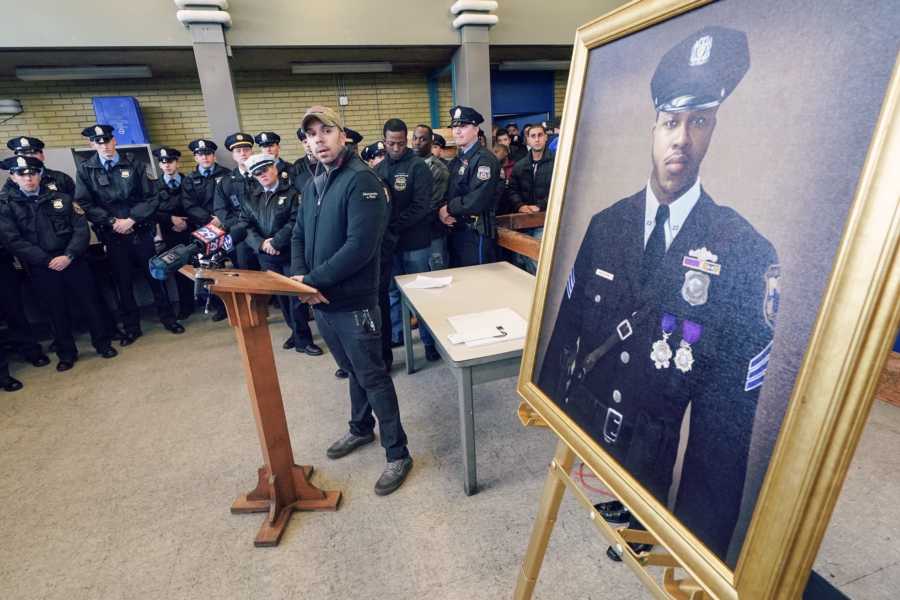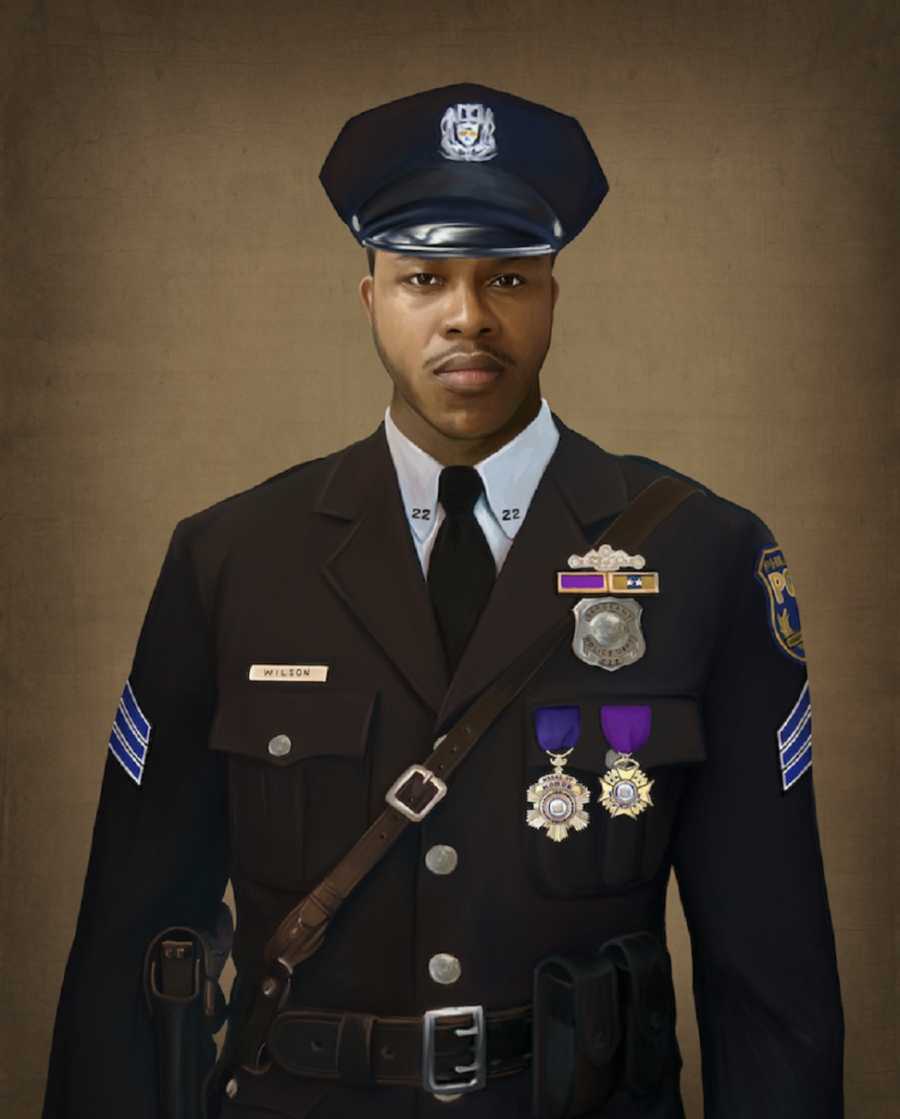 Gaining Attention
After the tragic incidents in the summer of 2016, where multiple officers were murdered in Dallas and Baton Rouge, that's when my art really started getting attention on a nationwide scale. I received hundreds of messages from random strangers showing their support and tons of requests to paint other officers. I just kept up with it, doing maybe two paintings a week. I limited it to only officers killed by gunfire for a while, but as I became more proficient in completing them, I incorporated several other subject matters into my artwork. All fallen officers, no matter the cause of death. Firefighters. K-9 dogs. Military service members killed in action. Victims of crime and personal tragedies. Whether it was an officer killed in a gun battle, a high school student who was murdered trying to stop a gunman, or a child who succumbed to an illness–every portrait I've painted was someone whose loss made an impact on many.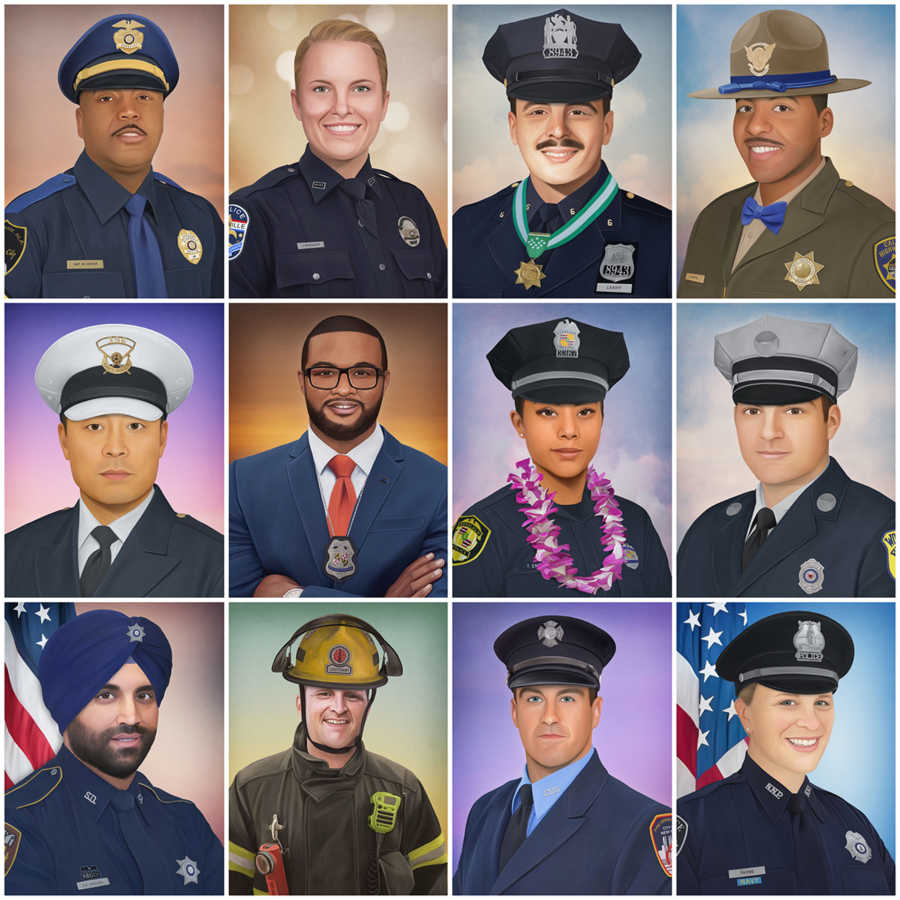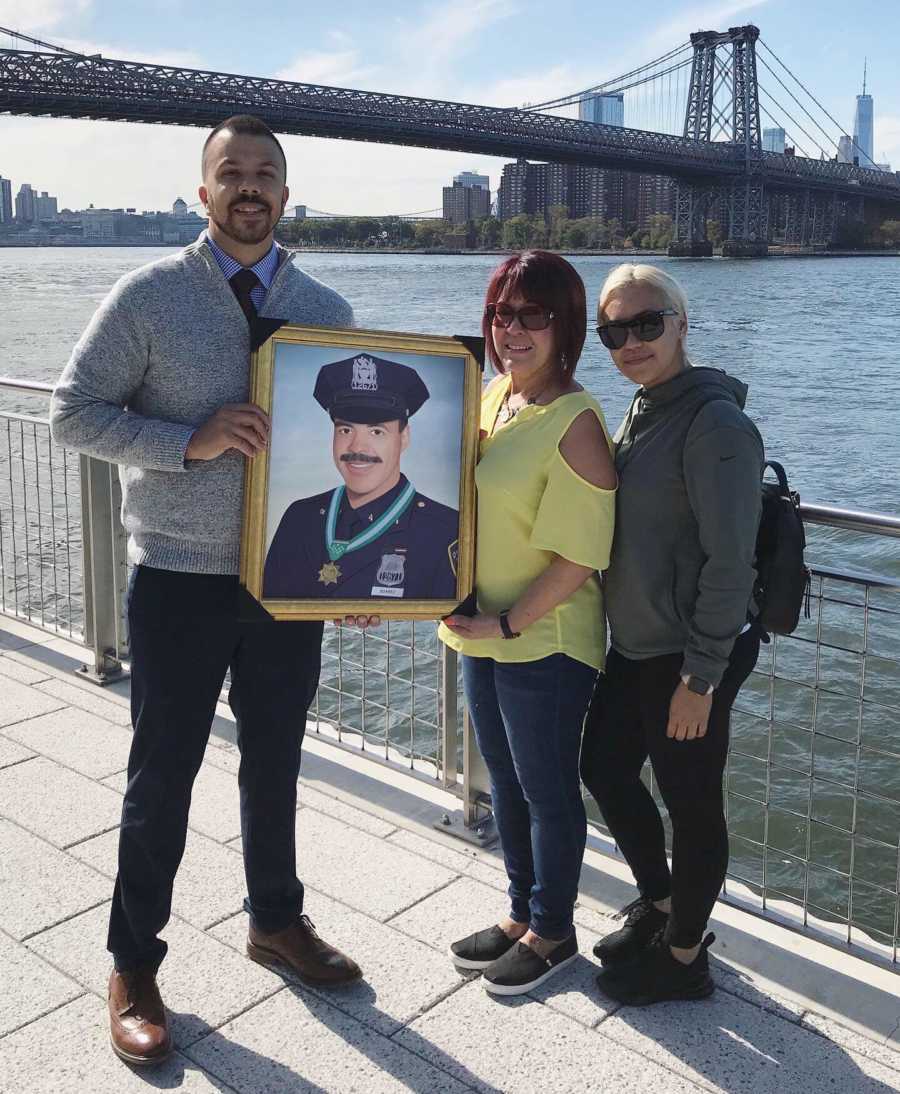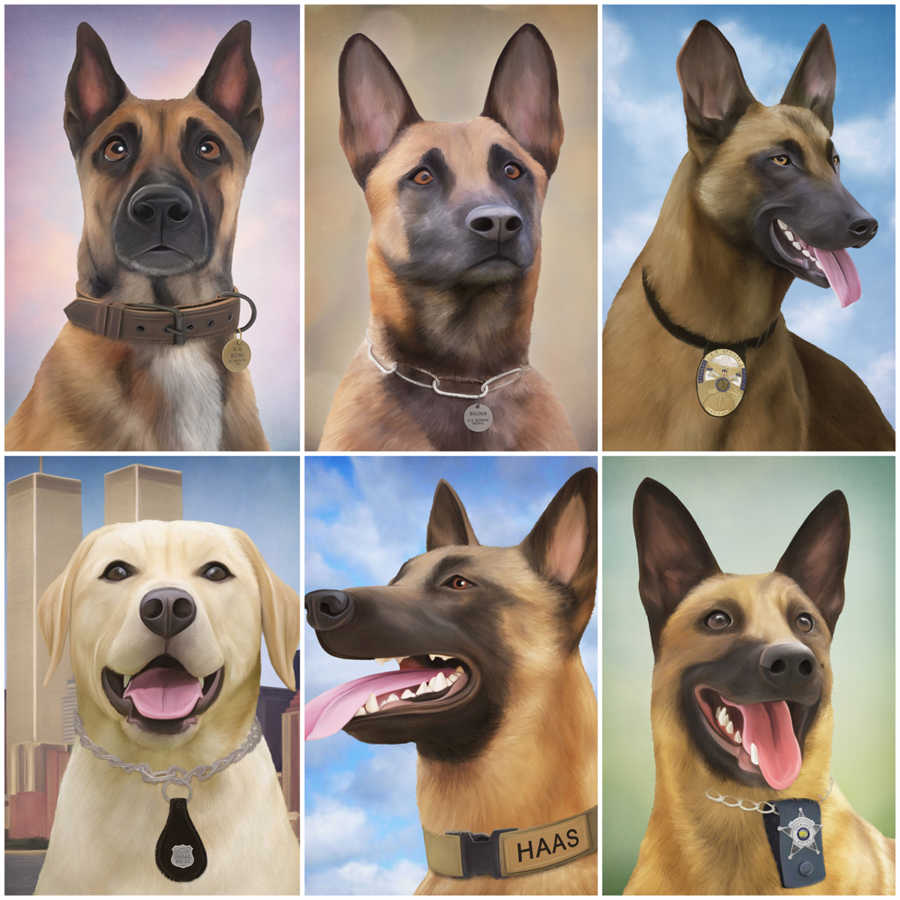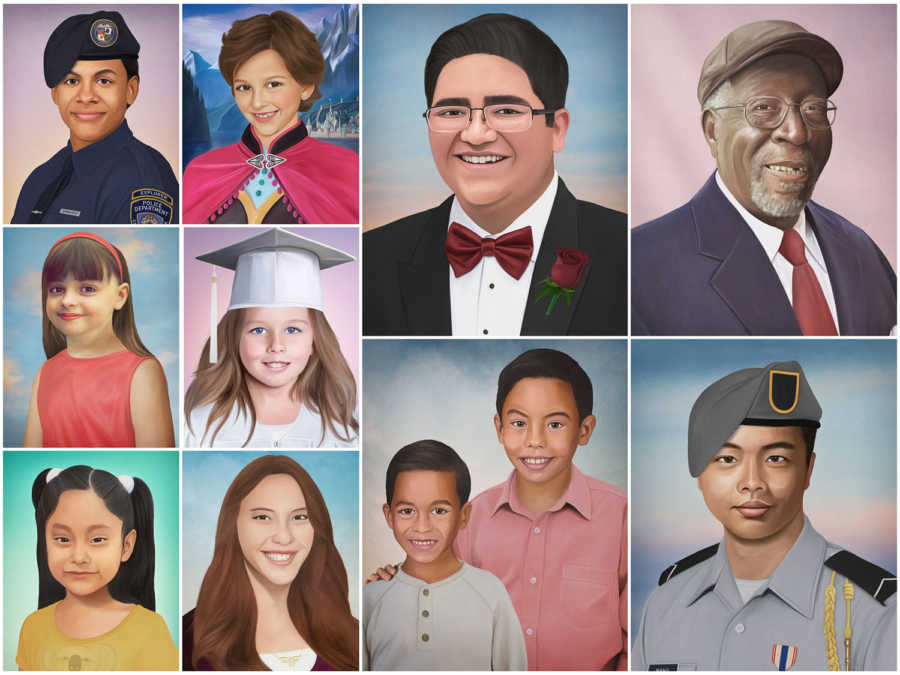 It went from double digits the first two years to triple digits in 2018 and 2019. There were 135 officers that died in the line of duty in 2019. I managed to paint 111 of them. As of today, I've completed 560 paintings in total. Just the artwork alone is probably an estimated 5,000 hours of my life I've devoted to this project.
Once the individual's painting is finished, I have prints professionally made and I ship them all over the country, and in some cases, the world. Most are from the United States, but I've done heroes from Canada, the United Kingdom, France, Italy, and Australia. Each one is done at no cost to their families and departments.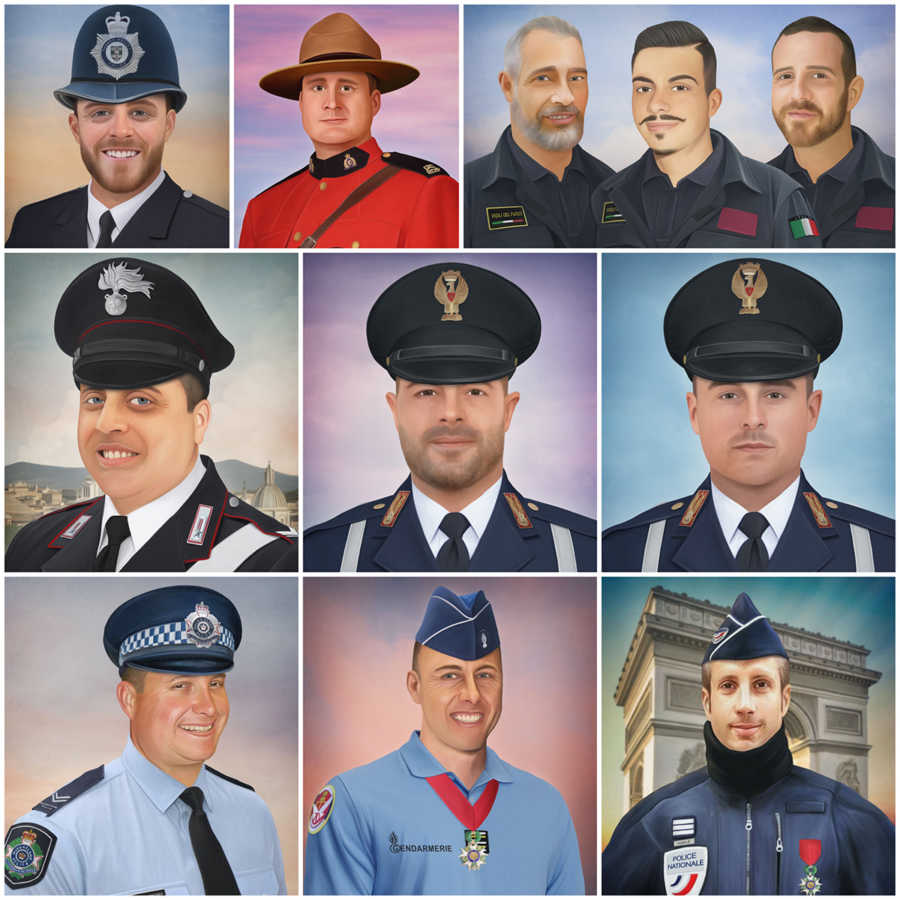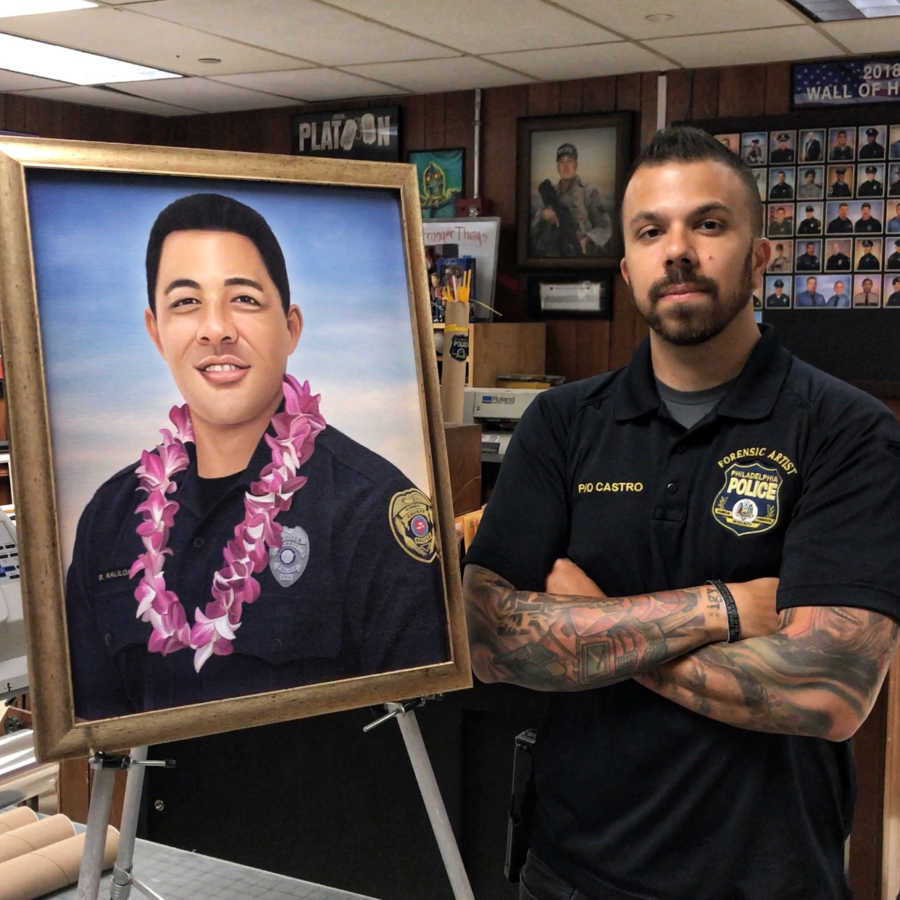 Honoring 9/11 Victims
September 11th is a date that means a lot to me. Each year, I randomly pick a handful of victims from that day and paint their portraits. In the past two years, I've had the honor of traveling to New York City with Jon Stewart to present the finished pieces to their families, precincts, and firehouses. It's a tradition I hold dear to me and hope to continue on every anniversary of that fateful day. I've never met any of the people I've painted, except for the only soldier that didn't make it home from my unit in Iraq. Staff Sergeant James McNaughton was shot and killed by an enemy sniper in August of 2005. I still wear his KIA bracelet on my wrist every day in his honor. Both Rob Wilson and Jimmy McNaughton's framed canvases will always hang proudly in my office.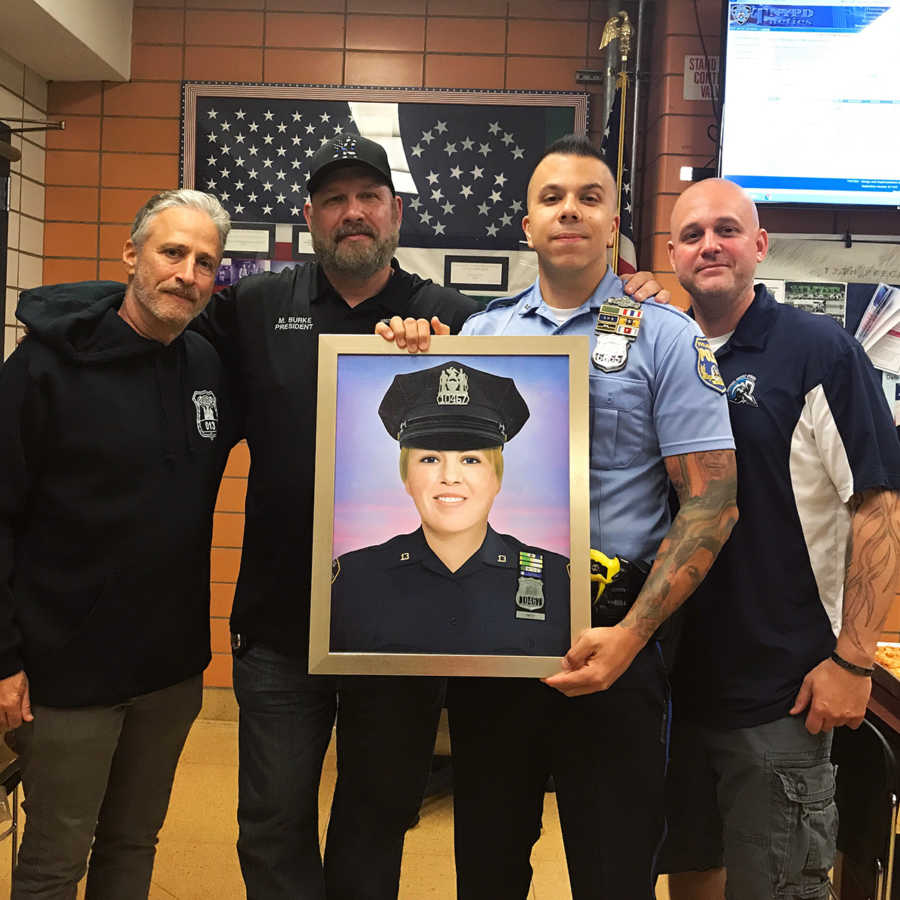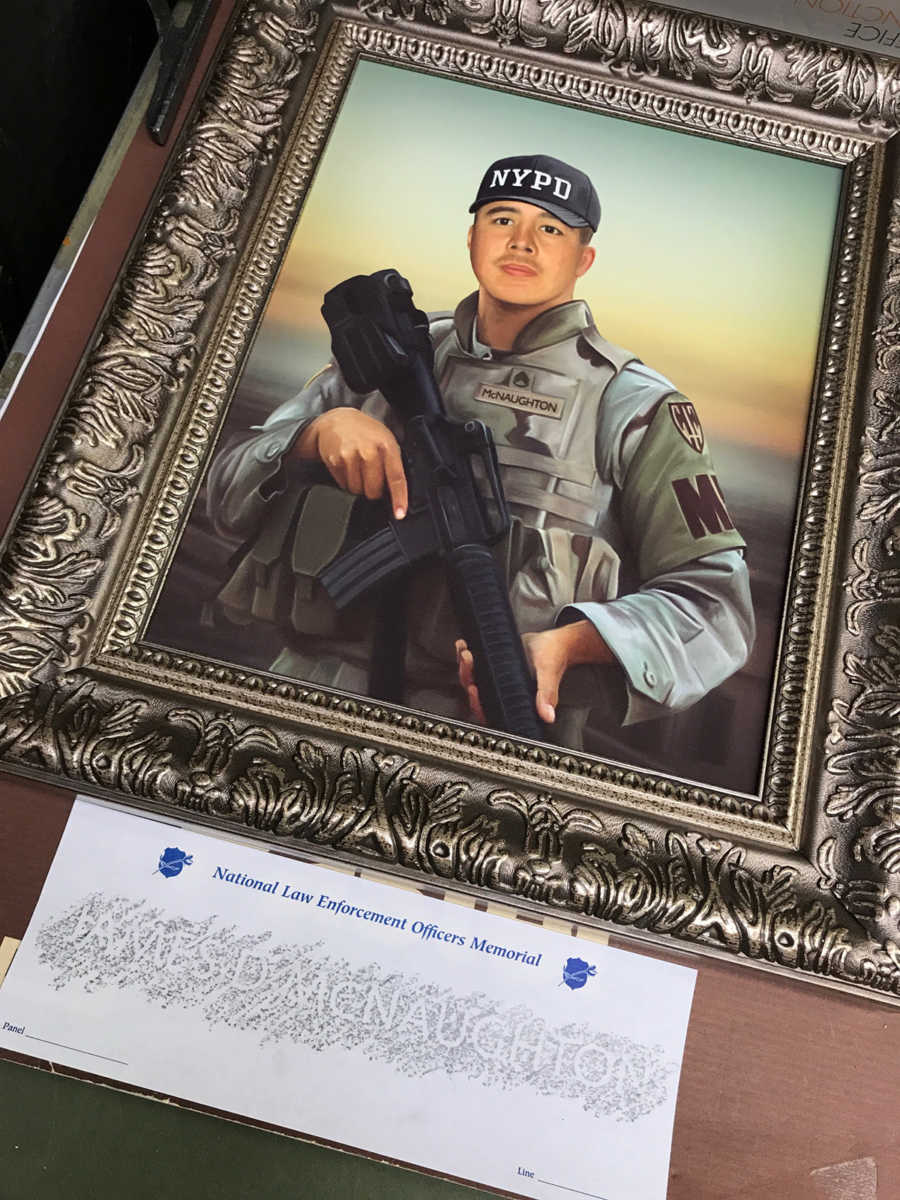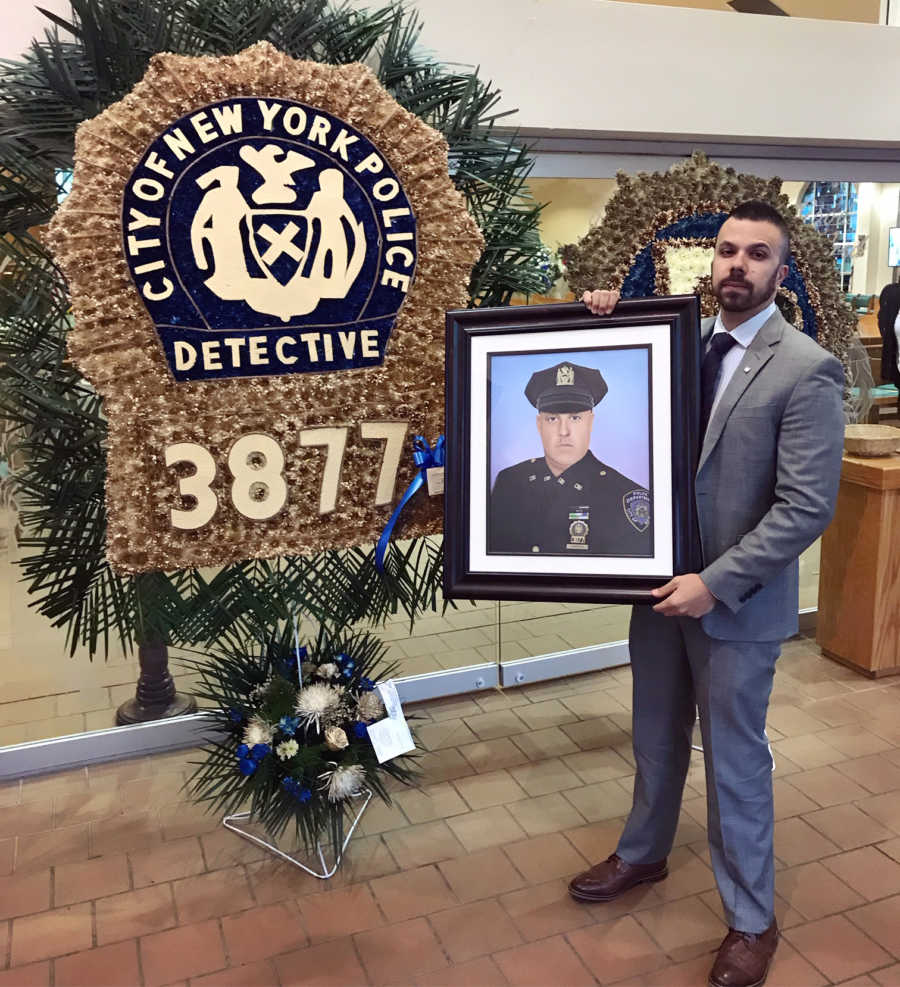 I never thought in a million years this project would turn into what it has. I get letters sent to my office at police headquarters every week from the family members and co-workers of these heroes. I have boxes of memorial shirts, prayer cards, challenge coins, and bracelets given to me by their departments. There's a huge binder about 8 inches thick on the bookcase behind me, overflowing with hundreds of handwritten notes and thank you cards expressing their appreciation for the paintings. I receive an overwhelming number of messages every single day on Facebook and Instagram from people requesting portraits. I truly wish I was able to fulfill each one, but it's impossible to take on that much work. Honestly, the artwork itself isn't difficult. The hard part is finding time between work and spending time with my family to sit down and devote 8 plus hours to a portrait. I think I average roughly four paintings per week. Any more and I don't think I'd have time to sleep. I have no intention of ever stopping. As long as I have the ability and the means to create these paintings of our nation's heroes, and put them into the hands of those who lost them, I will continue this mission.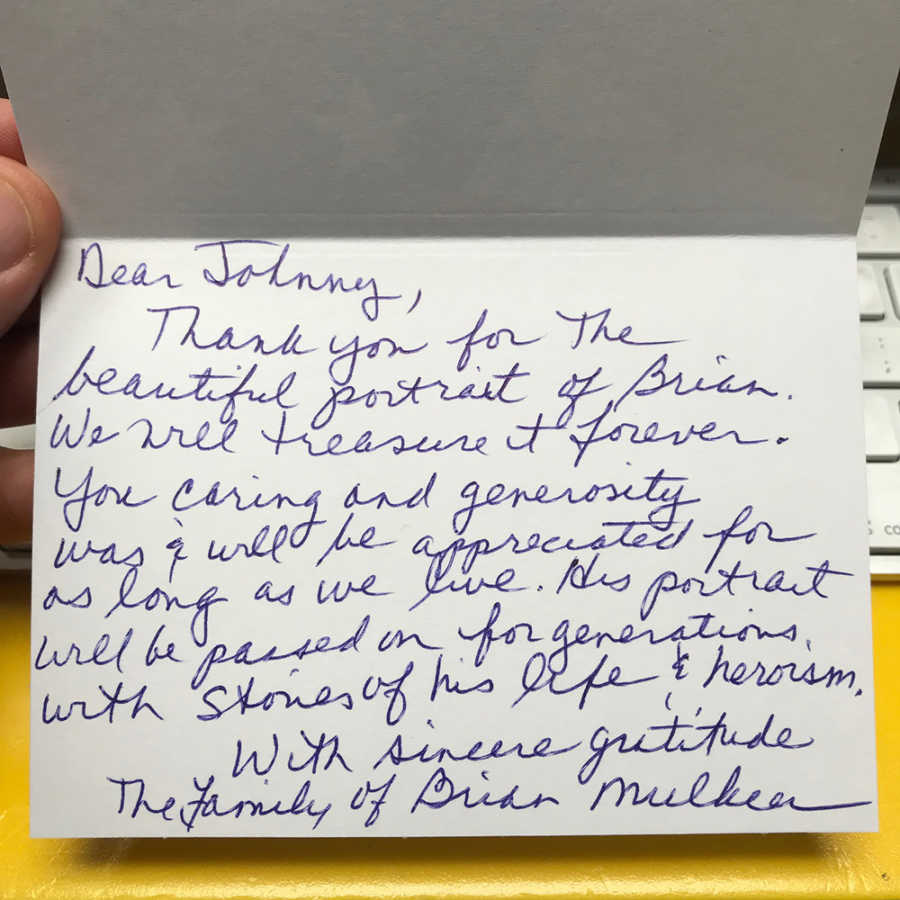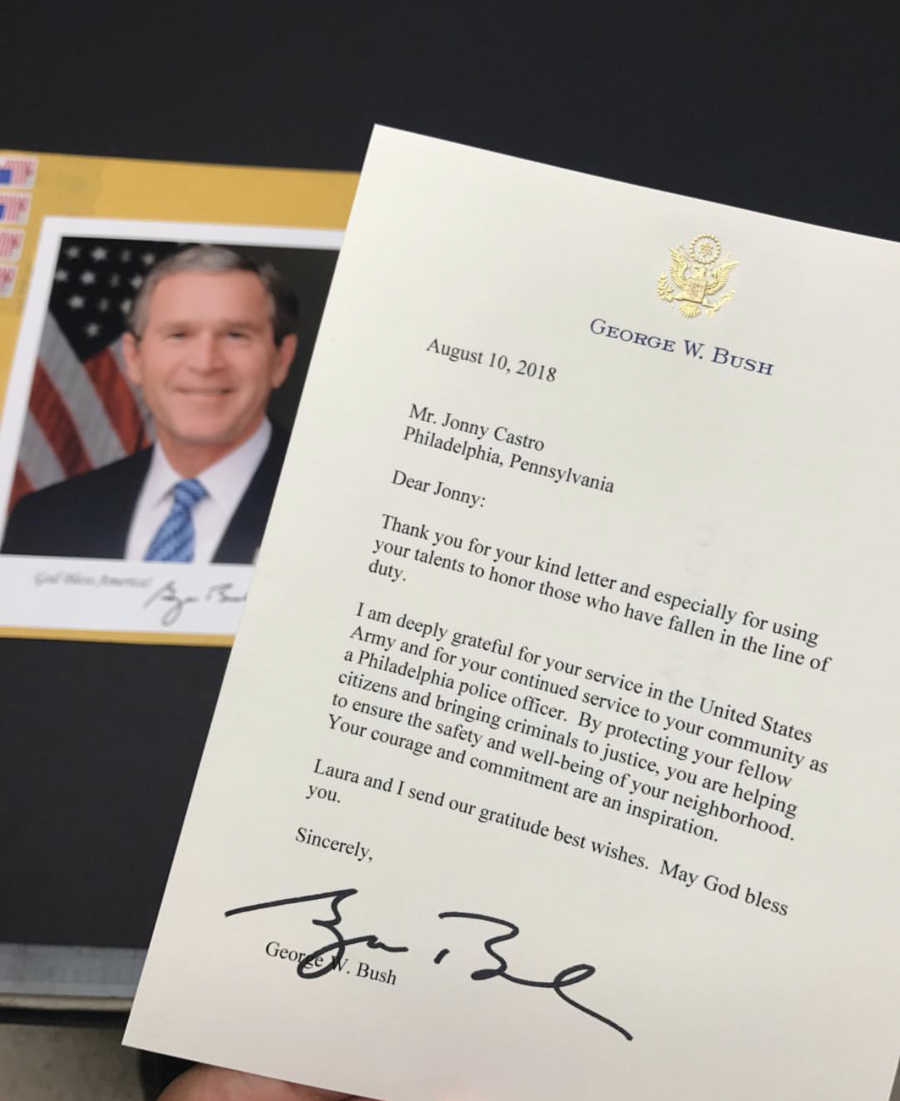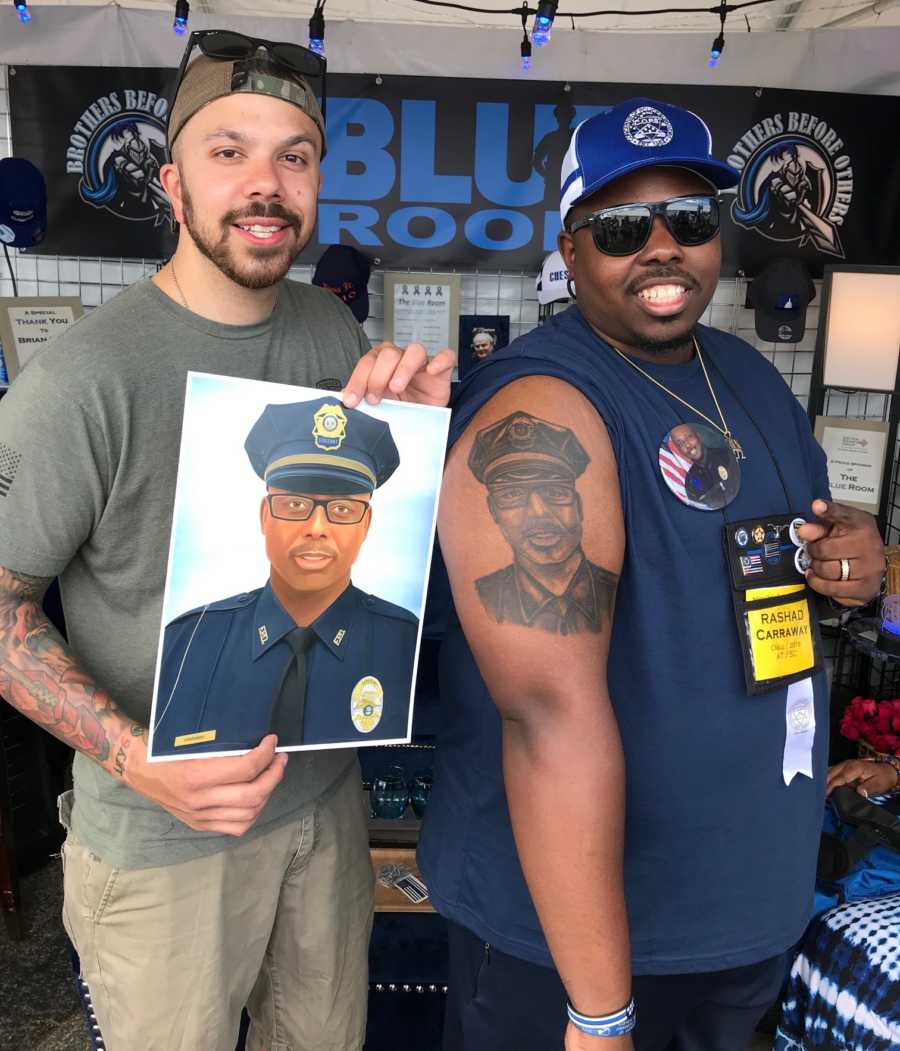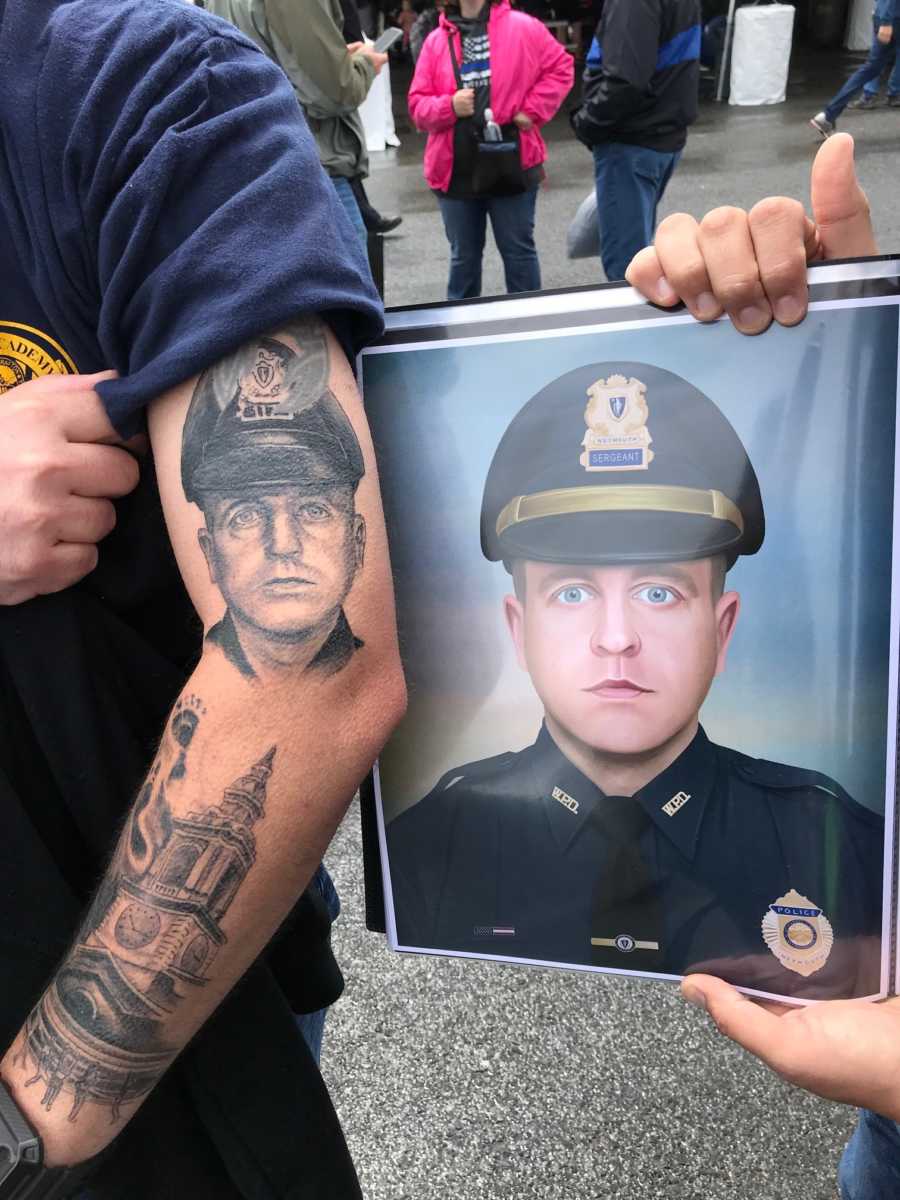 A question that I'm always asked is, 'Why do you do what you do?' My answer is always the same. 'To give back to the families who lost everything.'
One of the most meaningful messages I ever received was from a woman in California who lost a friend and colleague. I think it answers that question better than I can. The message simply said, 'I came across your page after one of my co-workers was killed in the line of duty in March. Sometimes I just go through your page and scroll down to his picture to say hi to him. That's it. Thank you.'
That is why I do what I do."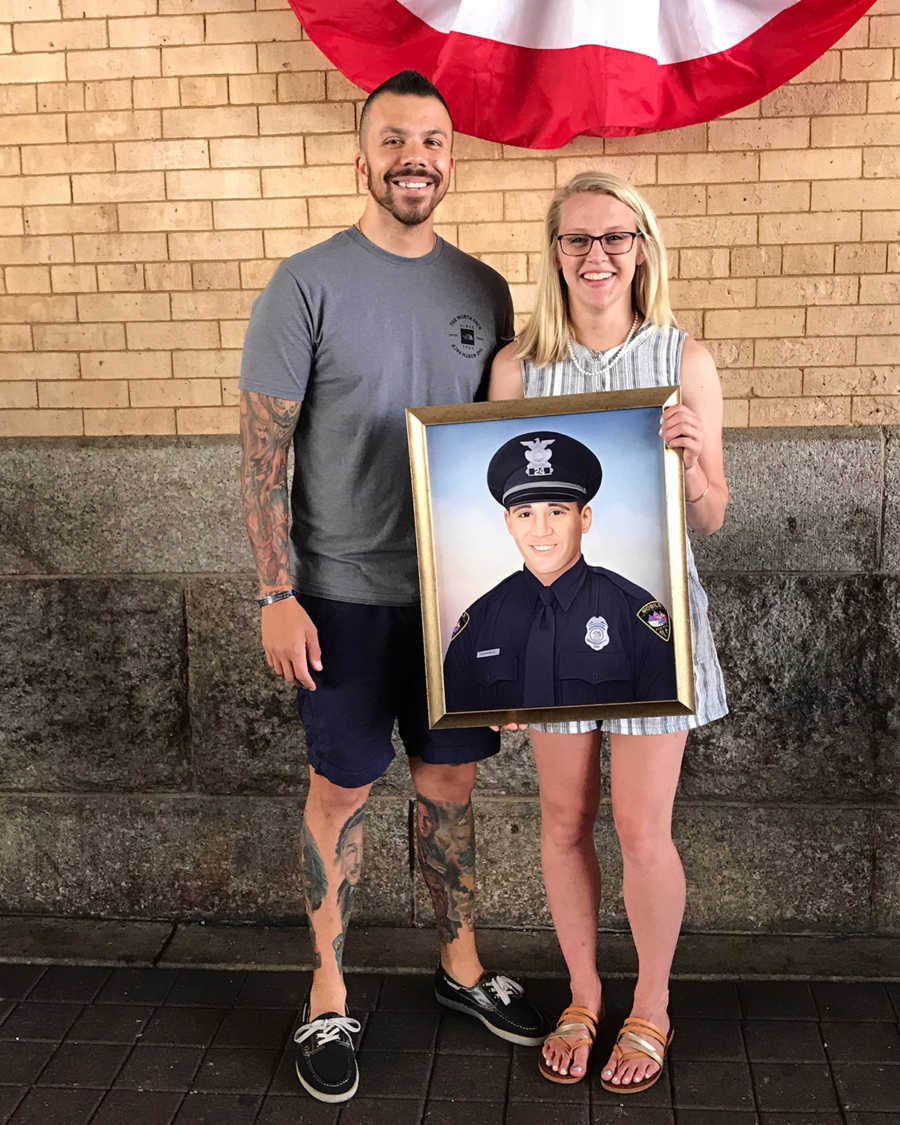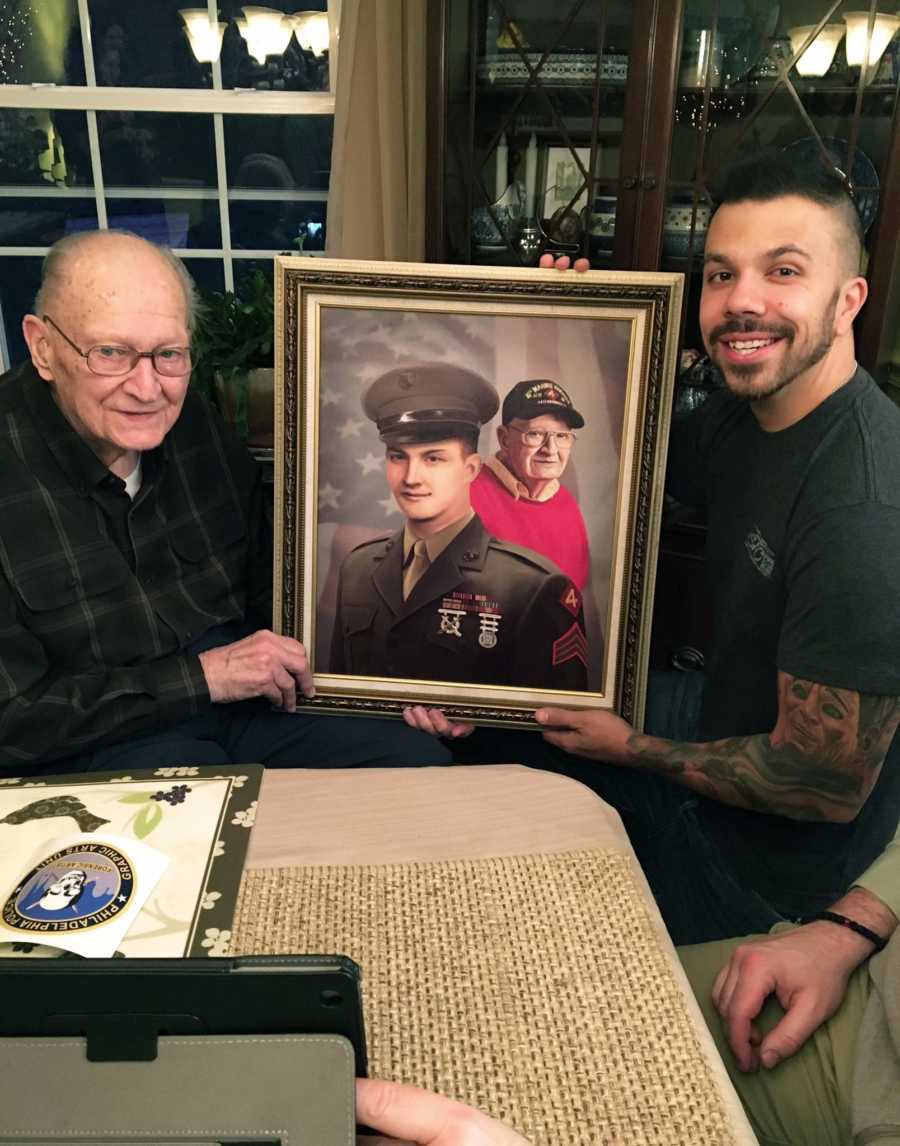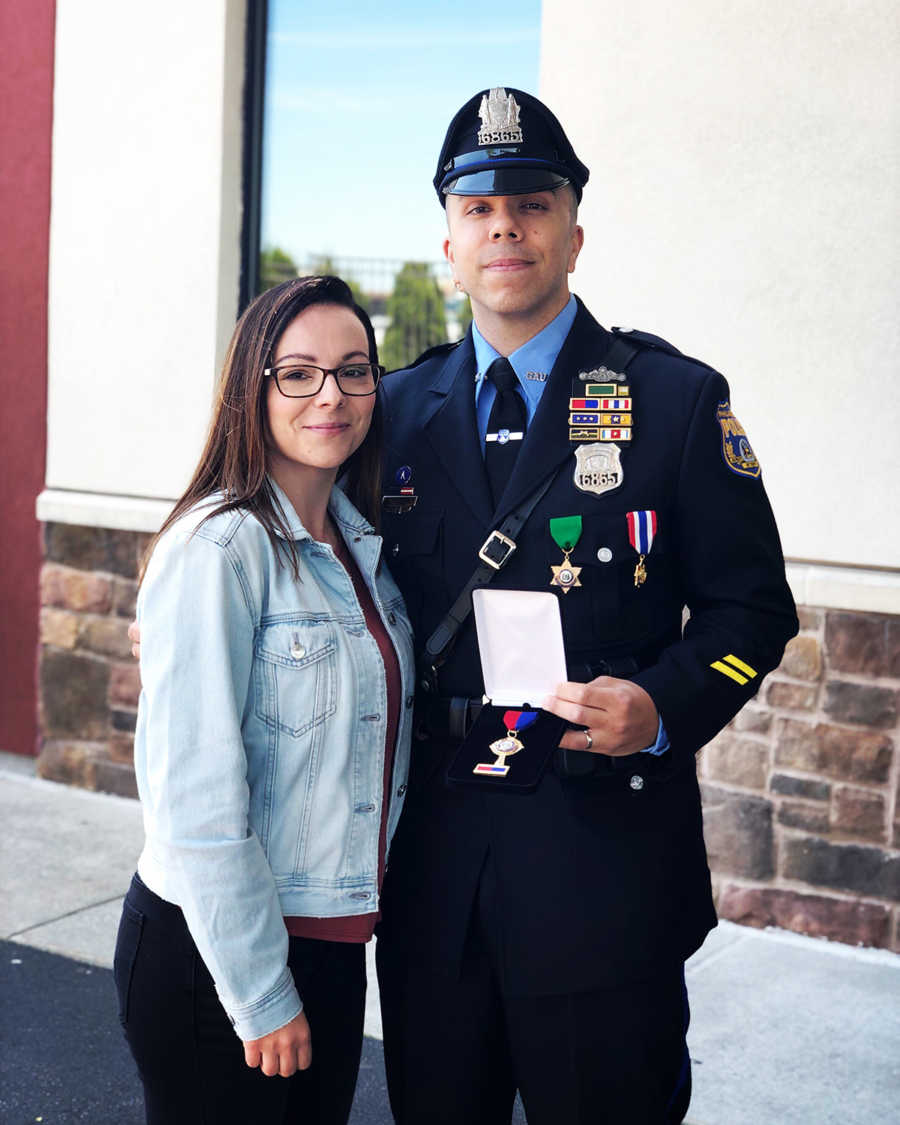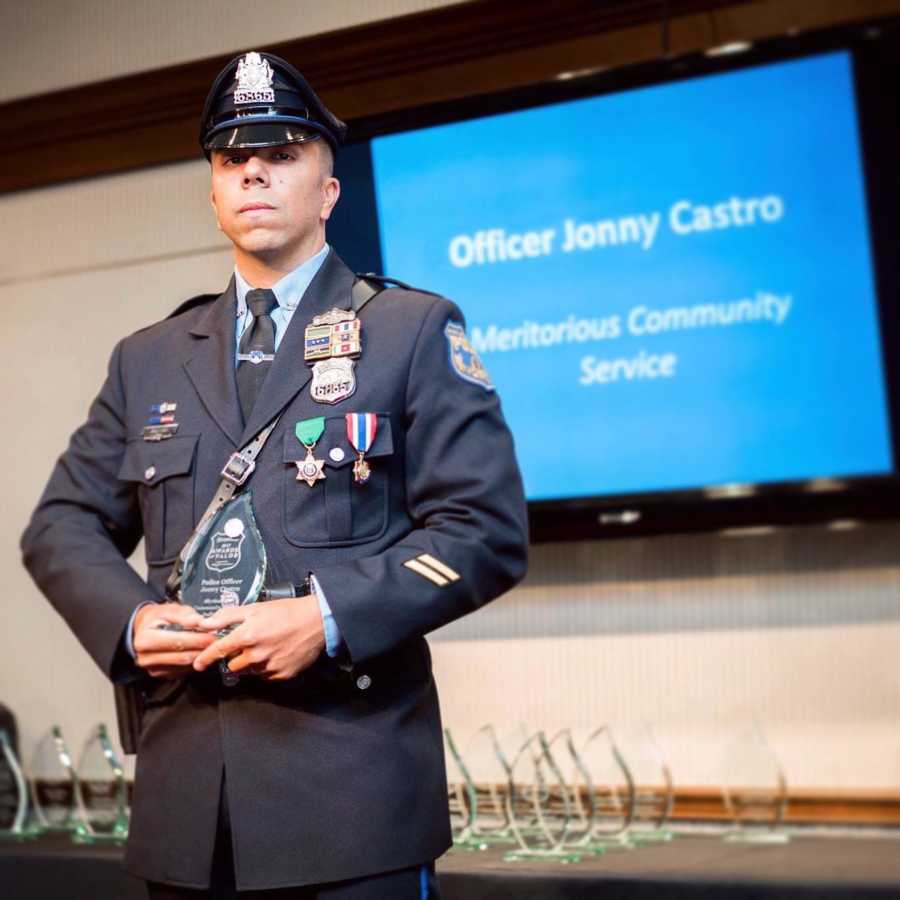 This story was submitted to Love What Matters by Officer Jonny Castro of Phillidelphia, Pensylvania. Follow his Instagram to see more of his artwork. Submit your story to us, and be sure to subscribe to our best stories in our free newsletter.
Read more heartwarming stories about veterans here:
'Were you in the military?' I replied, 'Yes.' He said, 'Afghanistan 2010?' Surprised I slowly said, 'Yessss.' He recognized me, my injuries, and my face. He never knew if I survived or not.': Veterans re-unite in airport
'He found the one man in the mall he felt deserved a 'thank you.' A man wearing a Navy veteran's hat.': Proud mom watches from afar as son thanks elderly man for his service
'Santa walks over to a veteran sitting on the wall. As Santa approaches, the veteran stands, and Santa takes a knee.'
SHARE this story on Facebook to encourage others to cherish every moment and love what matters most.