"Since the last time I heard my dad's voice 31 years ago, his words have echoed in my mind.
He said I could be anything I wanted, anywhere in the world I wanted. And then I lost him. To suicide.
My mom did her very best, along with both pairs of our grandparents, to raise my brother and me in our 10,000-member town of Guthrie, Oklahoma. While she struggled with her own mental health, our mother loved us and always will.
At 18, I moved into a sketchy apartment in Oklahoma City, alone. I struggled financially. I married young to my brother's best friend, moved back to Guthrie, we had four babies in five years and struggled some more. Raising infants was a blessing, but I felt I had no identity. I was imprisoned by the weight of my childhood grief and the heaviness of devoting every moment of my adulthood to cleaning, clothing, changing, and catering to little ones. Consequences of my life choices yes, but hard just the same.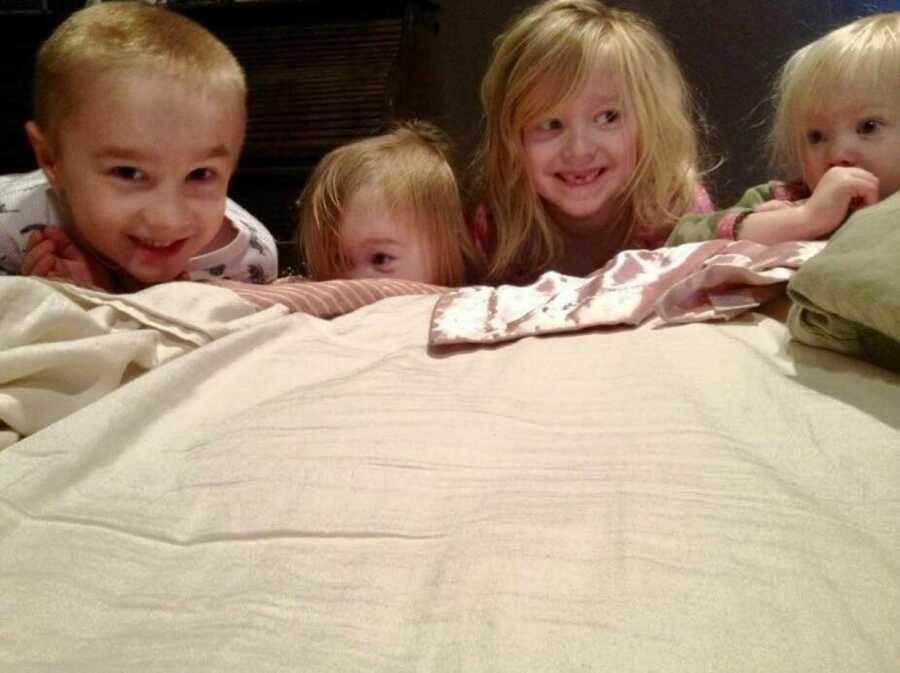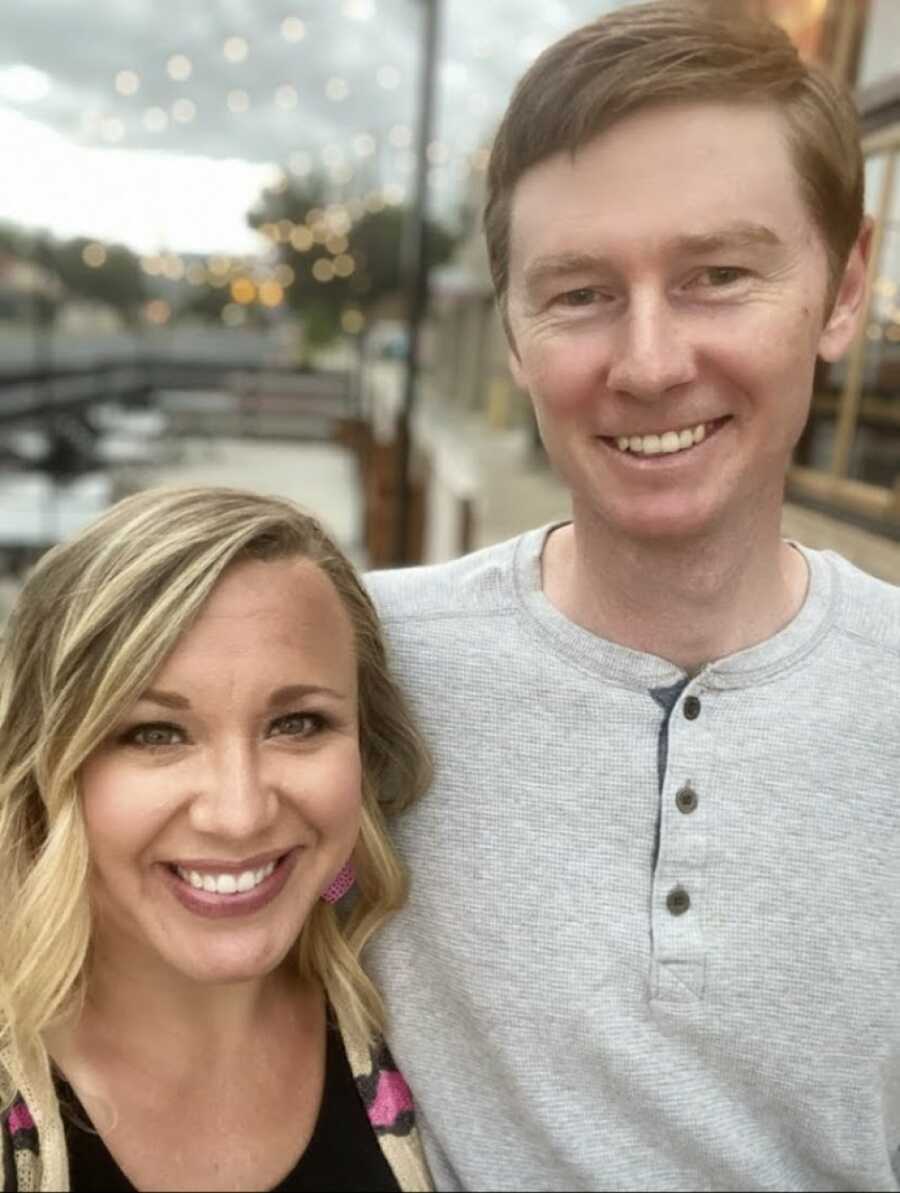 I'd sit outside, looking west into the vibrant orange Oklahoma sunset, supervising the toddler squad while simultaneously dreaming of watching the sunset over the mountains every eve. I'd close my eyes and imagine building raging bonfires together in winter snow, picking pretty wildflowers on trails during spring, trout fishing in crystal lakes all summer, and peeping golden Aspen leaves each fall. Thoughts of moving to the mountains provided me with excitement and peace.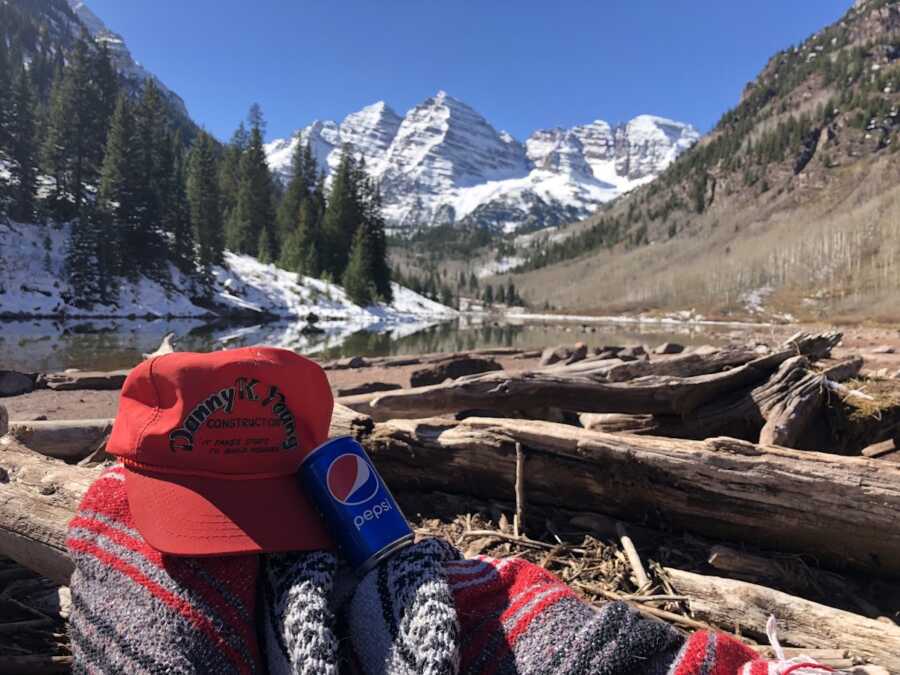 Not everyone has desired to move from their hometown for nearly 33 years. I wanted it for as long as I could remember. While pieces of Guthrie brought me joy, many memories there brought me pain. As much as I love the people and spaces in my homeland, I wanted to experience something new and unknown. I wanted to grow in an unfamiliar environment beside strangers with peaks in the backdrop silently symbolizing the beauty of my climb.
The kids continued to grow. I kept hearing that whisper, 'Anything. Anywhere.'
Pennies were pinched. The door opened. Goodbyes turned hellos. Anxiety met the unknown. Ambitions turned reality. And the reality was scary. We were moving to Colorado Springs, Colorado – a city of 500,000.
My brother, best friends, and lots of families showed up to help load the U-Haul. We hugged those we so dearly love. My mom and stepdad and grandparents hauled kids and caravanned with me, my brother leading the way in the moving truck, and me alone in my car.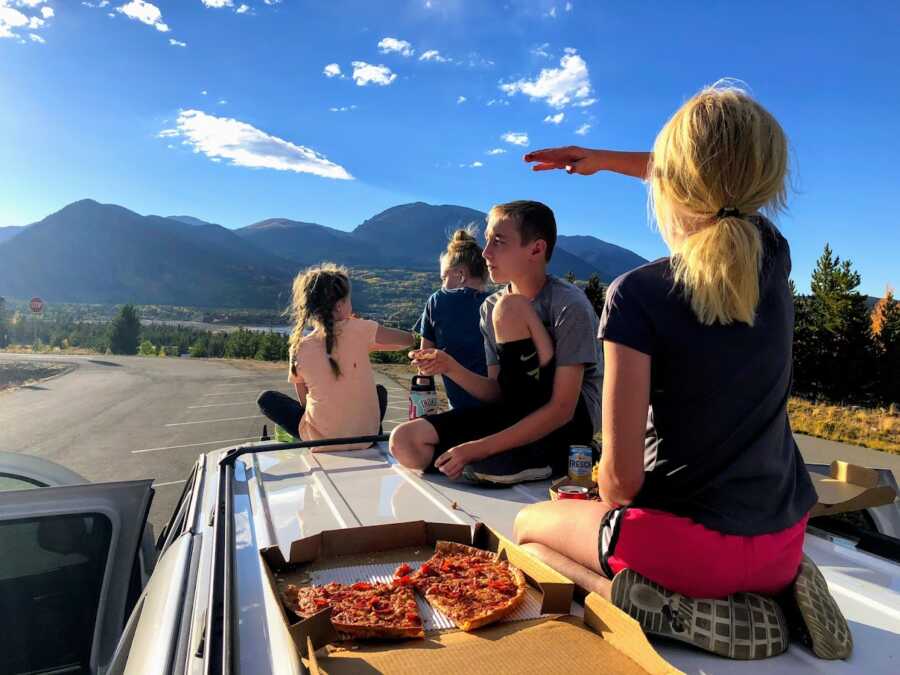 I cried the first hour on the road, wondering if I was making the biggest mistake of my life. I was leaving everything I adored behind for a childhood fantasy, a job in a K-12 campus I'd never even seen, and a house I'd only looked at online.
Nine hours later we opened the U-Haul, started unpacking our life into our new, foreign space, and then I cried myself to sleep.
'I can't believe you did it,' my brother said, looking west at Pikes Peak as I drove him to the airport the next morning. 'This is the hardest 'see you later' of my life,' I replied. He was my first and best friend, the only one who knew how I felt. He was my cheerleader and voice of reason. The one I'd call when things are going all the way wrong or perfectly. I was going to miss him, his wife, and my nephews incomprehensibly.
We said those goodbyes, and I sobbed once again. What had we done? We had no friends in our new town. I couldn't get anywhere without GPS. The grocery stores' endless options were overwhelming. The altitude was an adjustment. I was afraid I'd lose my relationships with the people I loved.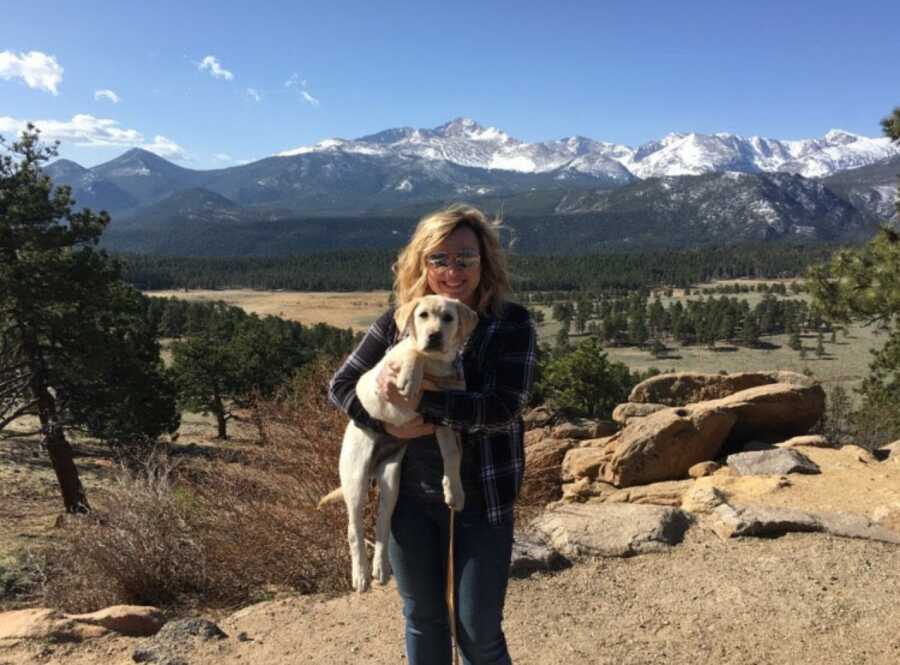 Our daughter hated it at first and became quite the escape artist from class. Our son and other daughter each spent time in the hospital with stomach issues – something they'd never experienced. Middle School was an adjustment for our eldest daughter. It was hard. People who barely knew us brought us meals, offered support, and treated us like family.
Last week marked five years of living in Colorado Springs. We now have a hand-crafted tribe. I get around well without directions. I enjoy the infinite grocery store selections. Oklahoma humidity has become the devil. And above all, the people who love me have worked with me to maintain long-distance friendships.
Our marriage is its strongest; we had no one else to lean on. Our kids are thriving and involved. We build bonfires in the snow, pick those flowers every spring, catch hundreds of trout all summer, and look forward to hiking under the Aspens again this fall. And my mom and stepdad's, in-laws', grandparents' and extended family's hugs on those trips back to Oklahoma trump it all.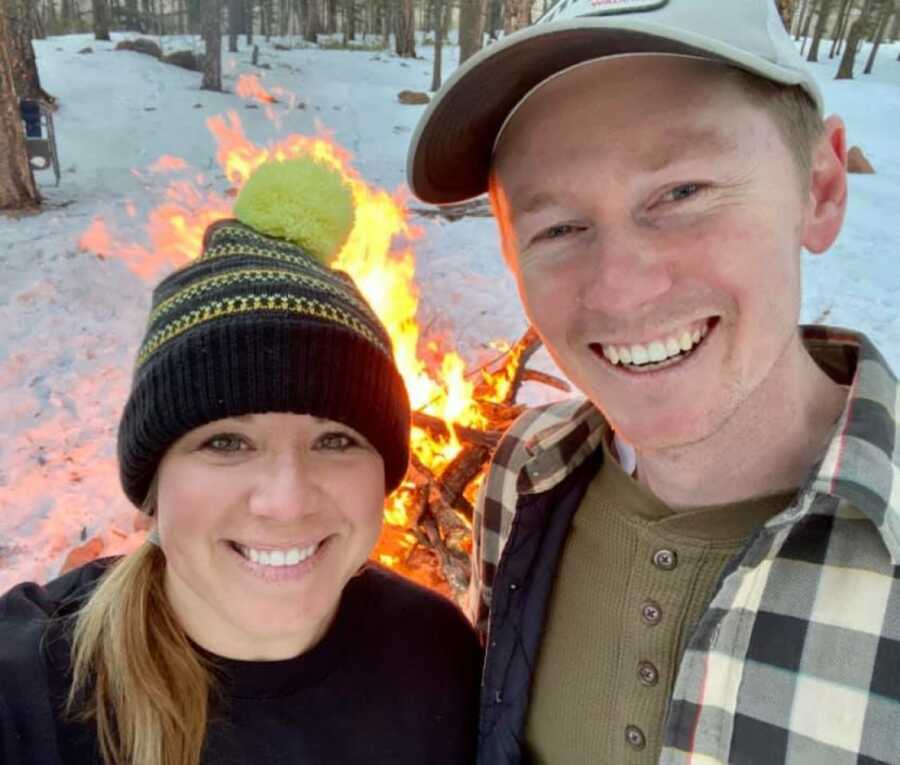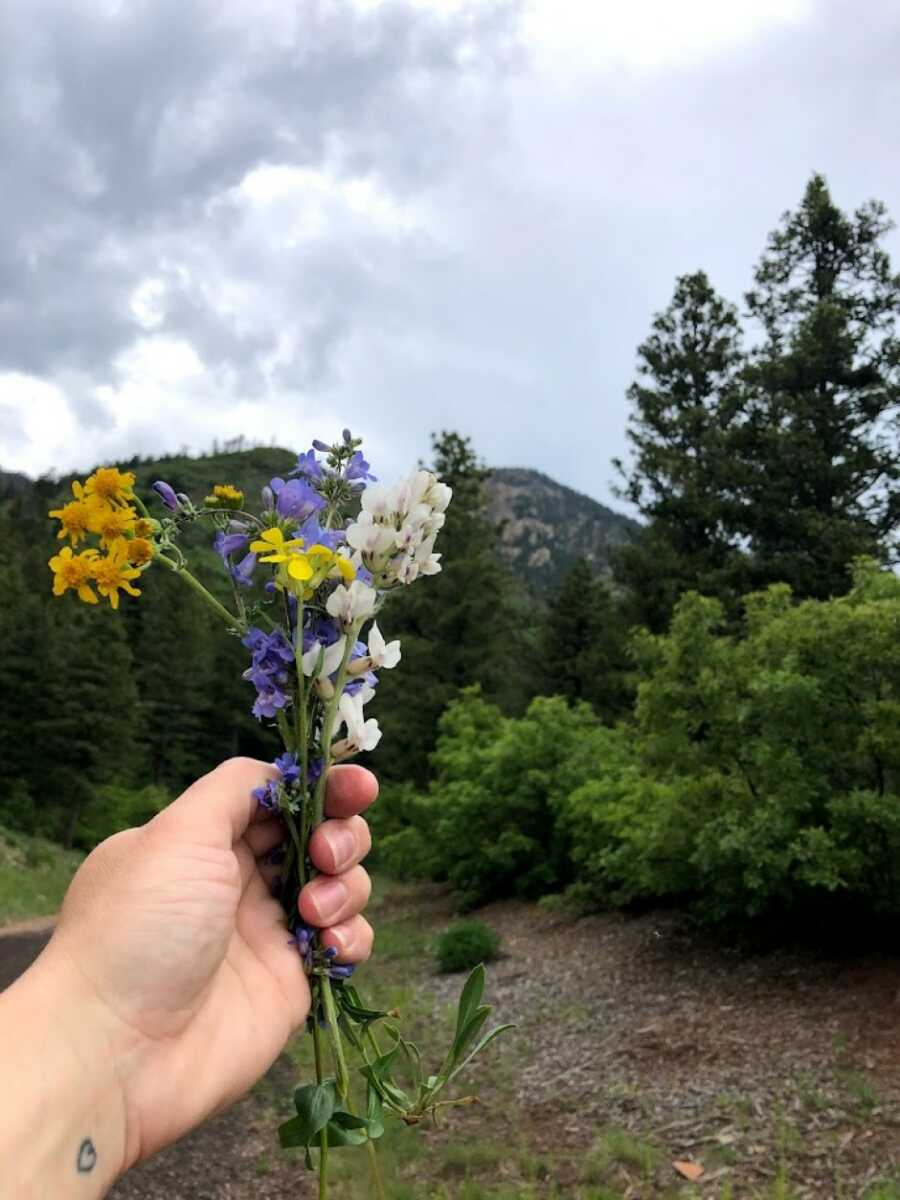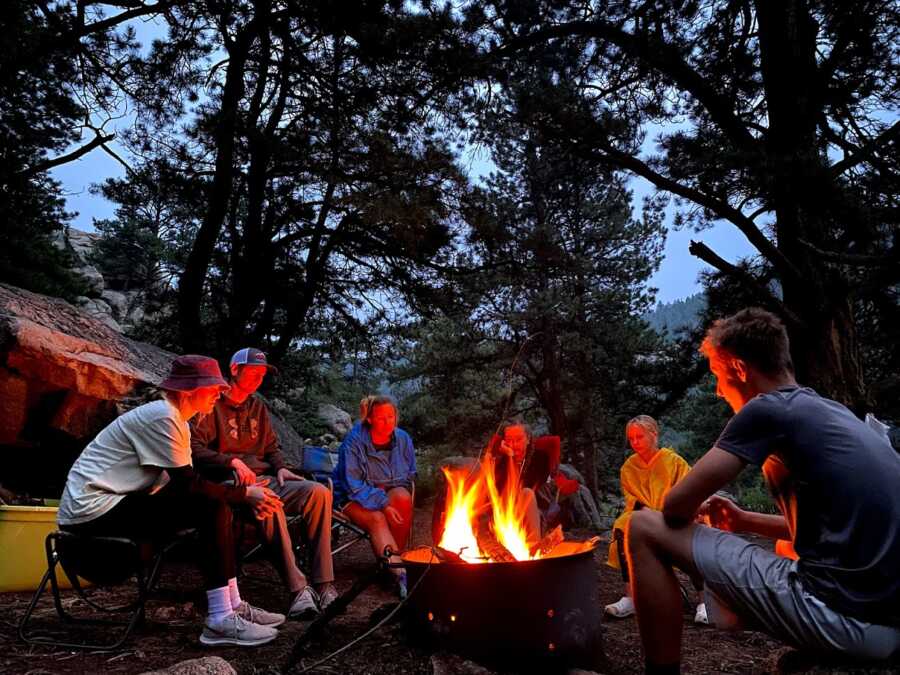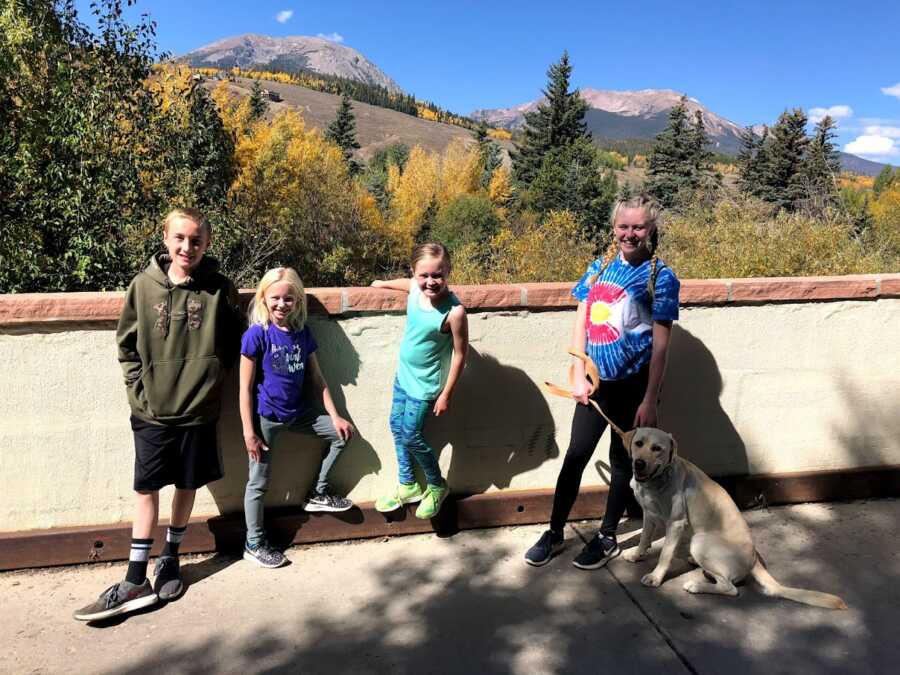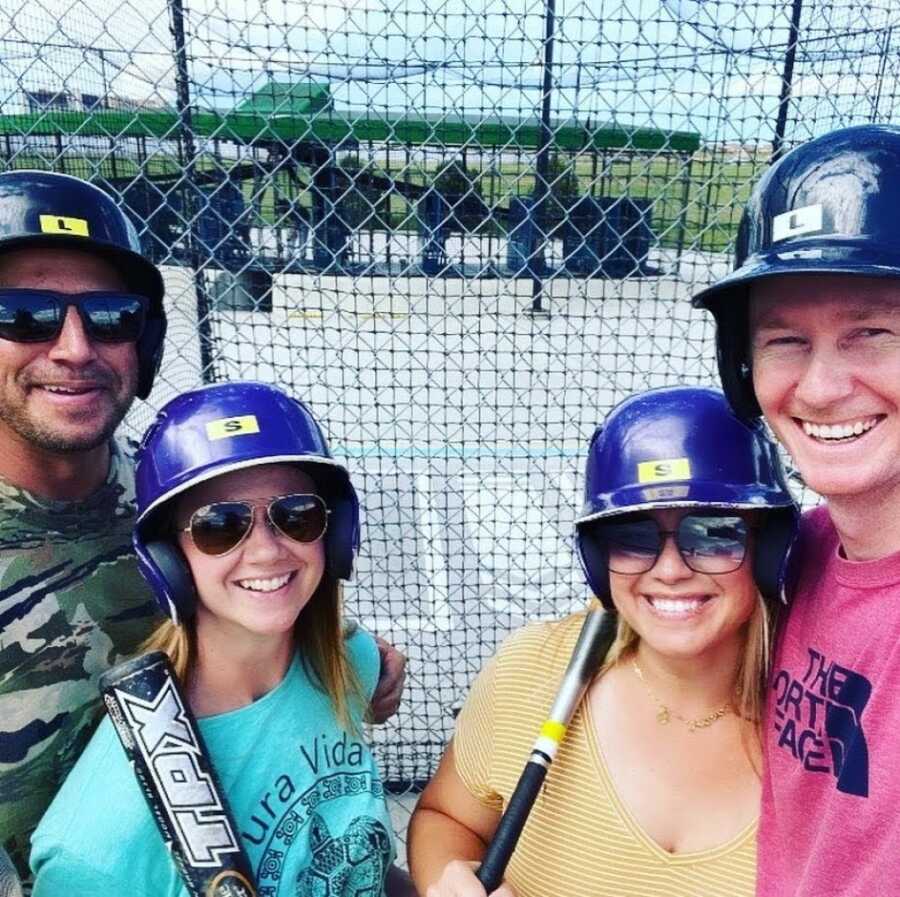 I forgot to mention the best part of this adventure… My brother and his family eventually moved here too. Our mom and stepdad visit often.
If you aspire to do something big – go back to school, adopt a child without the support of a partner, start a business, move away – simply start the process. Apply to the school. Fill out the paperwork. Plan. Seek out a job. Whatever step one is, stop thinking. Start doing.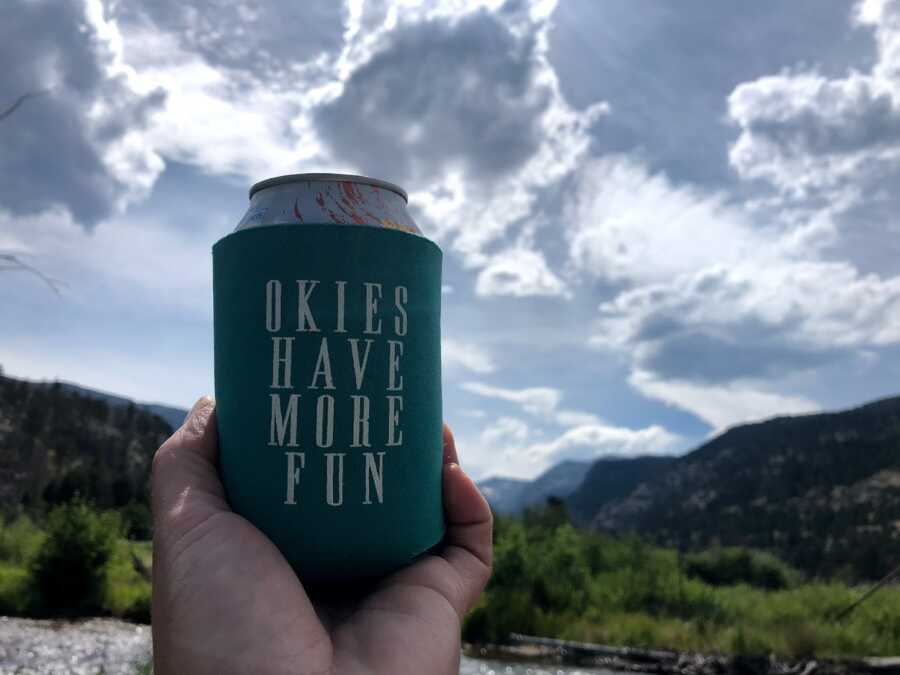 You are bigger than where you are in life right now. You are stronger than you believe. You deserve more than what currently surrounds you. While my life is far from perfect, and I'll never use social media as a facade that it is – I'm thankful I took the first step on the dark staircase whose top I still can't see.
Pursue your wishes. Chase your desires. Run after your goals. Whatever your mountain is – simply start climbing. You must believe in your dream, but more so, you must believe in YOU. Because you can be anything, anywhere."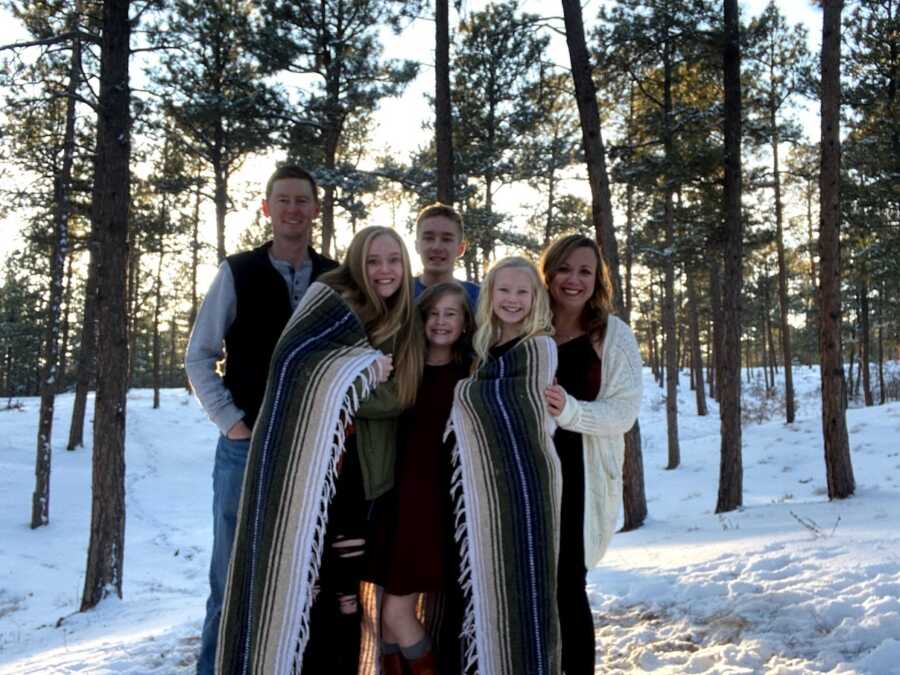 This story was submitted to Love What Matters by Jessica Eaves. Follow her journey on Facebook, and Instagram. Submit your own story here and be sure to subscribe to our free email newsletter for our best stories.
Read more stories here:
'I'm not a good quarantine mom. There are no school charts, no stickers for rewards. No fancy math sheets printed off Pinterest.': Mom says 'give yourself grace, you are doing enough'
'Will I be moving again?' A question no kindergartner should be asking. He was testing our dedication to him, to see if we were truly all in.': Couple adopt boy from foster care
'To the woman who cannot afford to stock up on essentials for her baby right now, you are still a good mother.': Woman pens note to mothers struggling through coronavirus pandemic
'My son's kindergarten teacher sent out an email: 'Schoolwork is not manageable for some right now – and that is okay.': Mom urges 'you can't do it all right now, just let the rest go'
Do you know someone who could benefit from reading this? SHARE this story on Facebook with family and friends.