"Life is full of choices. Whether big or small, their impact has the power to shape our future. At 20 years young, I was faced with a choice that could alter my life as I knew it.
Like most young girls, I had a clear vision of what my future would look like. I had every last detail planned out. Confident in the arrangements I made for myself, I awaited the day I would meet my prince charming. We would get married, build a home together on our land, and raise our children in it. Sounds pretty normal, right? Well, God had a different plan for my life. The day I met my husband was the day my world turned upside down. After a couple of dates, he told me he had been married before and divorced. And he now shared two children with his ex-wife. In that moment, time stood still. The world around me froze and I suddenly began to see the perfect vision of my future fade away.
I did not realize until I met him, how common this scenario was. I was very young and had never seen anyone close to me go through this. I grew up watching my parents set an example of a beautiful marriage. I always assumed I would be just like them. Although it sounds cliché, there really was something about him though. Something drew me to him. We felt connected on a deeper level than I had ever felt with anyone else before. So, our relationship progressed. In hindsight, I truly believe that was the Lord's hand in the whole situation.
My relationship was shamed from the beginning. It seemed to me everywhere I turned, I received negative feedback. Most people genuinely cared about my well-being and were trying to spare me heartache. Some people just wanted to put their two cents in, while the rest of them just wanted to be nosey.
This negativity, coupled with some serious uncertainties, gave us a rocky start. Entering this relationship brought out a lot of insecurities in me I never knew existed. My battle with anxiety worsened the insecurities to the point that they began to consume me. I even attempted to leave. My (now) husband, however, continued to pursue my heart. I am so glad he did… because I would have missed out on one of the most miraculous blessings.
I vividly remember the first time I met his children. They immediately put my nerves at ease. My heart was instantly warmed by their genuine souls. I melted as they accepted me and treated me with kindness. Never before had I met such sweet spirits. The more time I spent with them, the more they dazzled me. They opened up a piece of my heart I was unaware was closed. They taught me how to love in a way I had never experienced. Each weekend we spent together made my love for them grow deeper. I may not have given birth to them, but I sure came to love them as my own. My uncertainties began to fade away as a new vision of my future began to take shape. A future which I was excited about. A future in which these wonderful humans were part of.
I also recall the first time I met their mother. I was terrified. My mind raced with a million possible scenarios of who she was… of how this meeting would go… none of which I could see ending well. I braced myself for the worst, but instead… was met with a scenario I never imagined. She welcomed me into her home, offered me something to eat, and made conversation with me. (I pinched myself a few times to make sure it was real life.) That night planted a seed of friendship that would continue to blossom to this day. From then on, I found myself looking forward to drop offs/pick-ups. The conversations grew longer, and the friendship grew stronger. It would have been easy for us to be hateful towards each other. But instead, we put ourselves aside and gave each other a chance. We chose to see the best in each other, and God did the rest.
My husband and I eventually married. I will never forget the day that confirmed I was in the right place. We were celebrating the twins 12th birthday. I was sitting in a lawn chair chatting with their mom when one of her neighbors stopped by. When she introduced me, she introduced me as 'the kid's other Mom.' In that instant, my heart was full. The mother of my bonus children did not see me as a 'stepmother' or as 'Sean's wife.' She saw me as an equal. This assured me I was exactly where God wanted me to be.
Fast forward to today. My husband and I have since added two boys of our own to this family. The children, along with their mother, have welcomed them and loved on them. Another blessing which assures me I made the right choice. We all celebrate birthdays, holidays and other events together. The twins' mother and I have even had a few sleep overs and girls' nights together.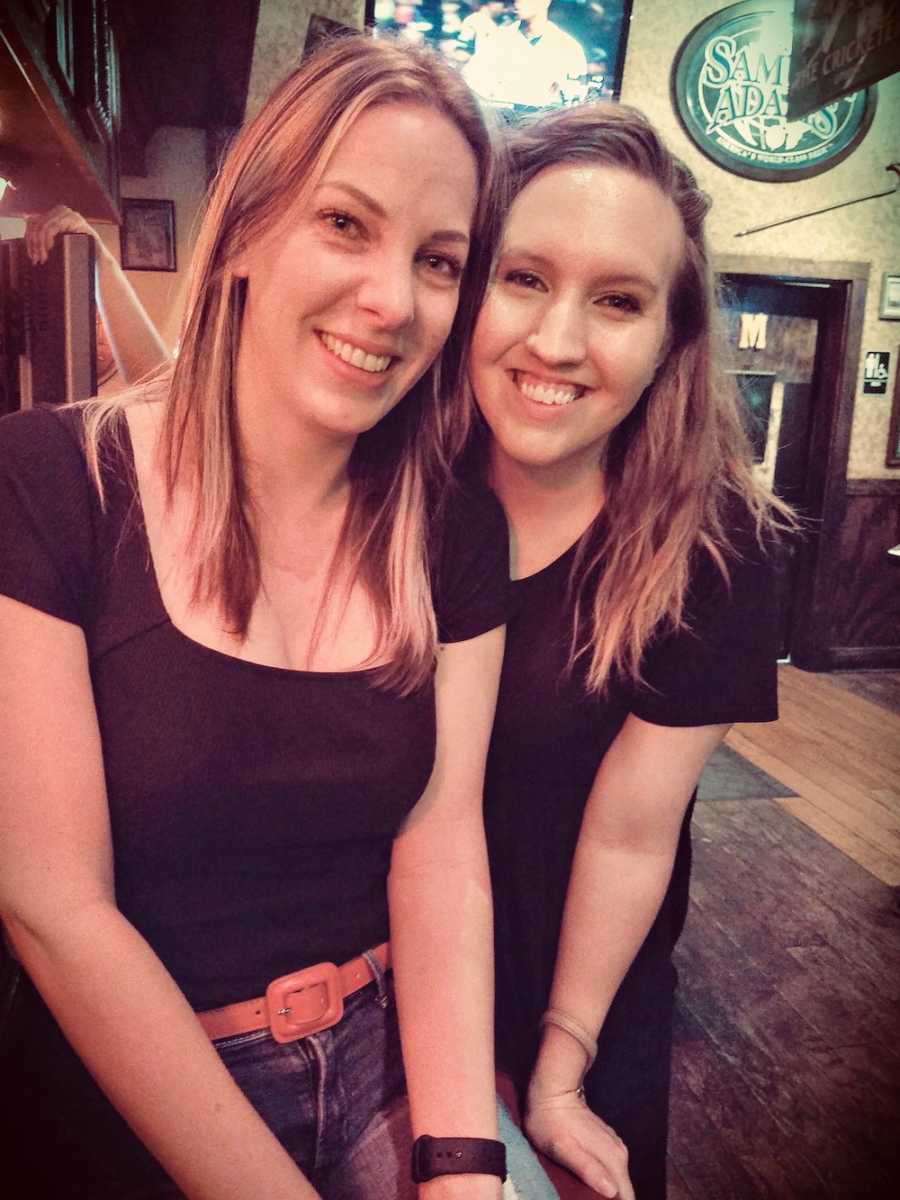 All of this is not to say we haven't had our share of difficulties. Blending a family is hard. It comes with challenges and we are not immune to those challenges. We do, however, choose to overcome them. We chose love. We chose our children. We chose our family. Every challenge we have encountered has only strengthened the unique bond we possess. Love wins.
If you would have asked the nineteen-year-old me if I could see myself raising children I didn't birth and becoming best friends with my husband's ex-wife… I would have laughed in your face and said, 'Hell no'. But if you ask me that today… I would say, 'I can't imagine my life any other way.' No matter what comes our way… I chose this family. And I will always fight for this family."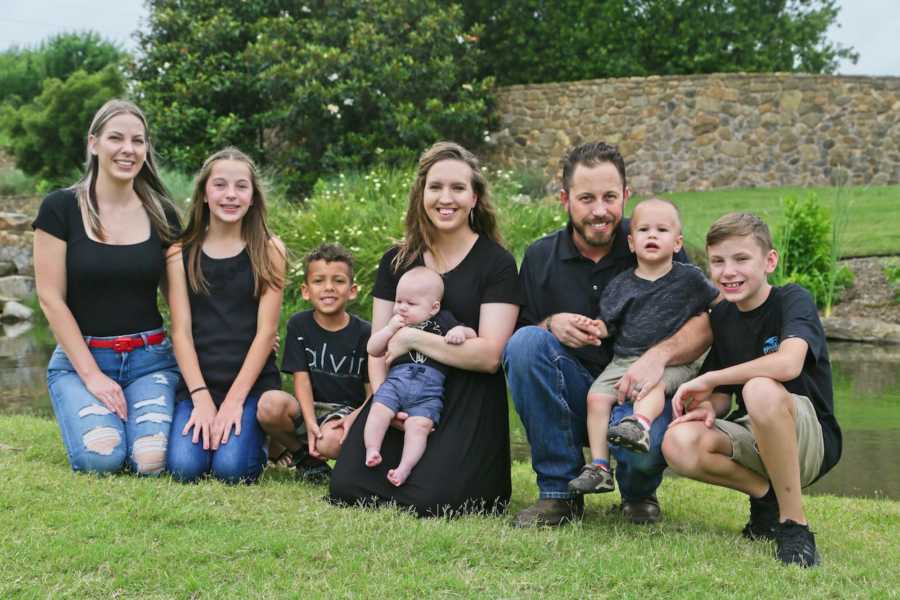 This story was submitted to Love What Matters by Rebecca Olszewski. Submit your story here, and subscribe to our best love stories here.
Read more stories like this:
3 dads, 2 kids: How these epic 'bonus parents' make co-parenting work because they 'owe it to our children'
'I don't know how your husband allows that. I don't know how you're able to hang out with your Ex. I couldn't do that.'
SHARE this story on Facebook if you believe in the power of unconditional love.