"If you know me, you know my love for family runs deep. My family is spread across the country, across time, across professions, and across ideologies. We are a true cross-section of the American dream, and for that I am eternally thankful. Our family does nothing lightly, and feels nothing only slightly. When we laugh, it is a deep belly laugh. We weep when we are sad. Most importantly, when we love, we love wholly and completely. I thought I had everything anyone could ask for in a family — little did I know mine was not yet complete.
I am the youngest member of five continuous generations who've served their country, a heritage and legacy I continue with pride and commitment. But beyond that pride, I'm grateful (and lucky) that for the past 100+ years, our family has weathered five wars without loss. There are so many tragedies and horrific stories of war — it is rare to a have consequence of war that fills you with joy. Today, I get to talk about life, love, and a gift from a war nearly 50 years in the past. The look on our faces says it all, but, the totality of our family's miracle needs to be told.
Not long ago, one of my brothers took a 23andMe DNA test. Test results allow you to see and connect with people who are a genetic relative. One of those connections, we were all surprised to learn, was either a first cousin or half-nephew who was more than half Vietnamese. I was sitting at brunch with my husband and a group of friends when I found out. It was uncharacteristic for my brother to call me without first texting to see if I was busy, so my heart instantly sank thinking it must be an emergency. There certainly was urgency, however, the message relayed ended up starting an incredible journey for our family. From the moment I found out about our new family member, I felt an instant and deep desire to connect with these people who share my blood. I knew that if they too were willing, we were going to be a part of each other's lives.
For our best stories, subscribe to our free email newsletter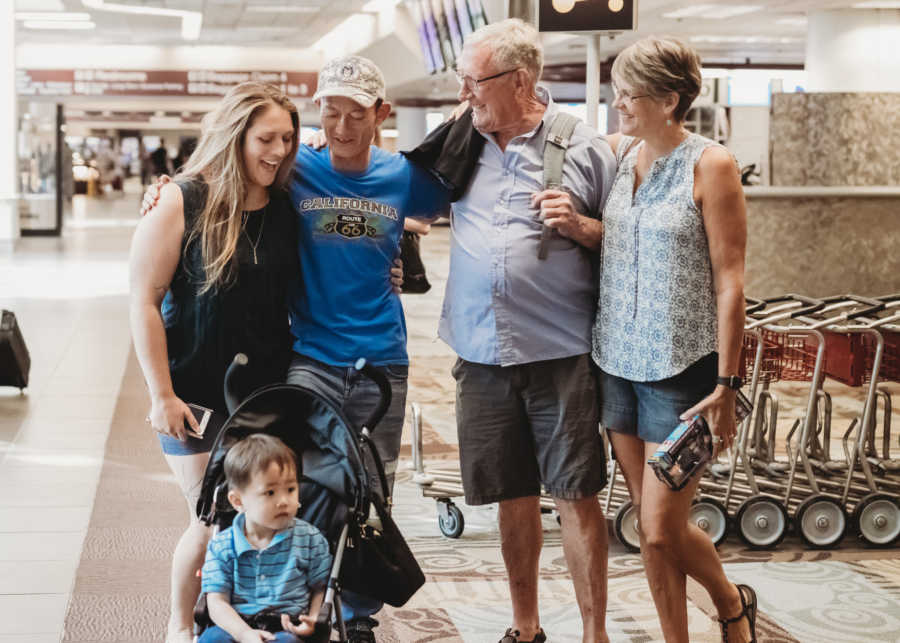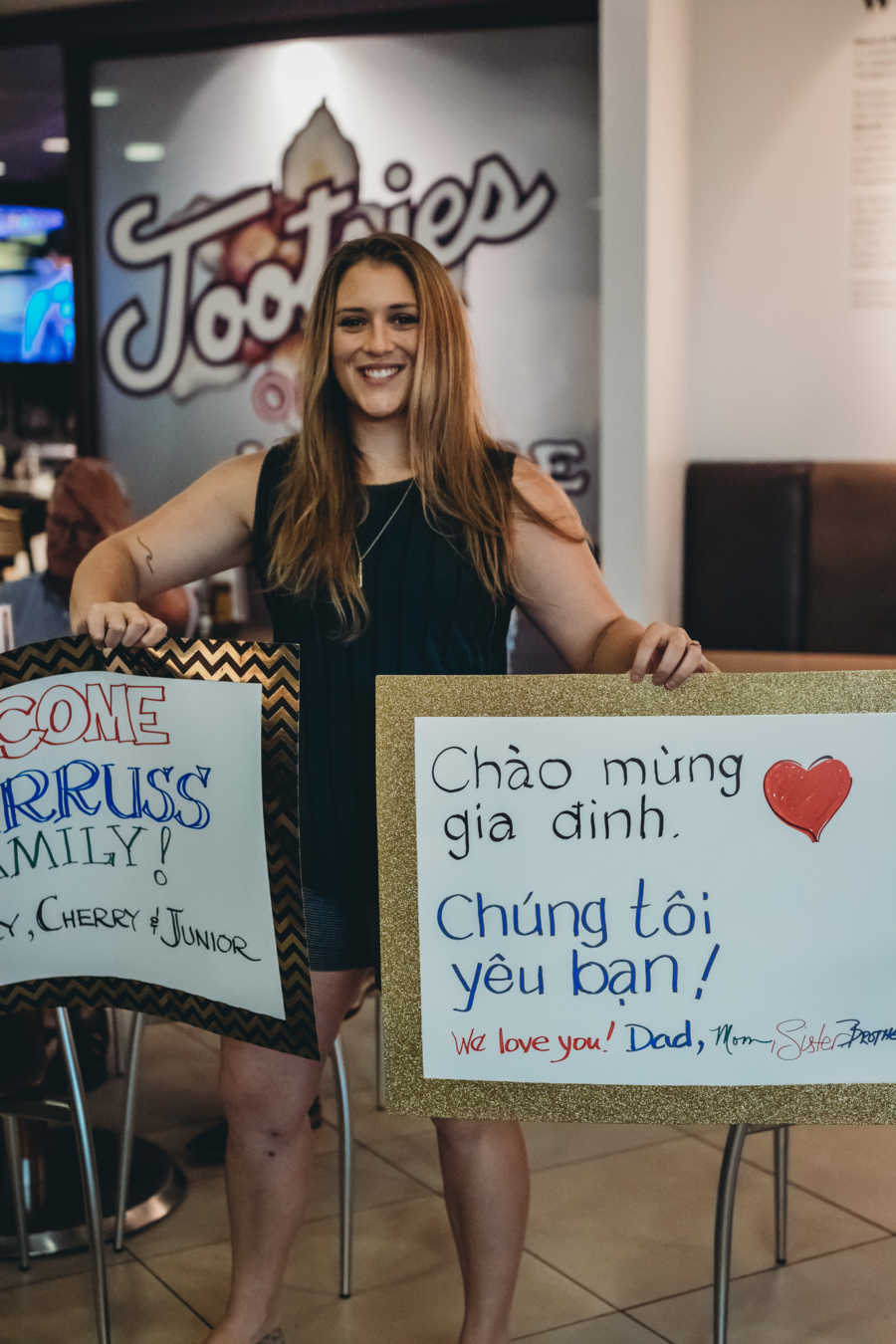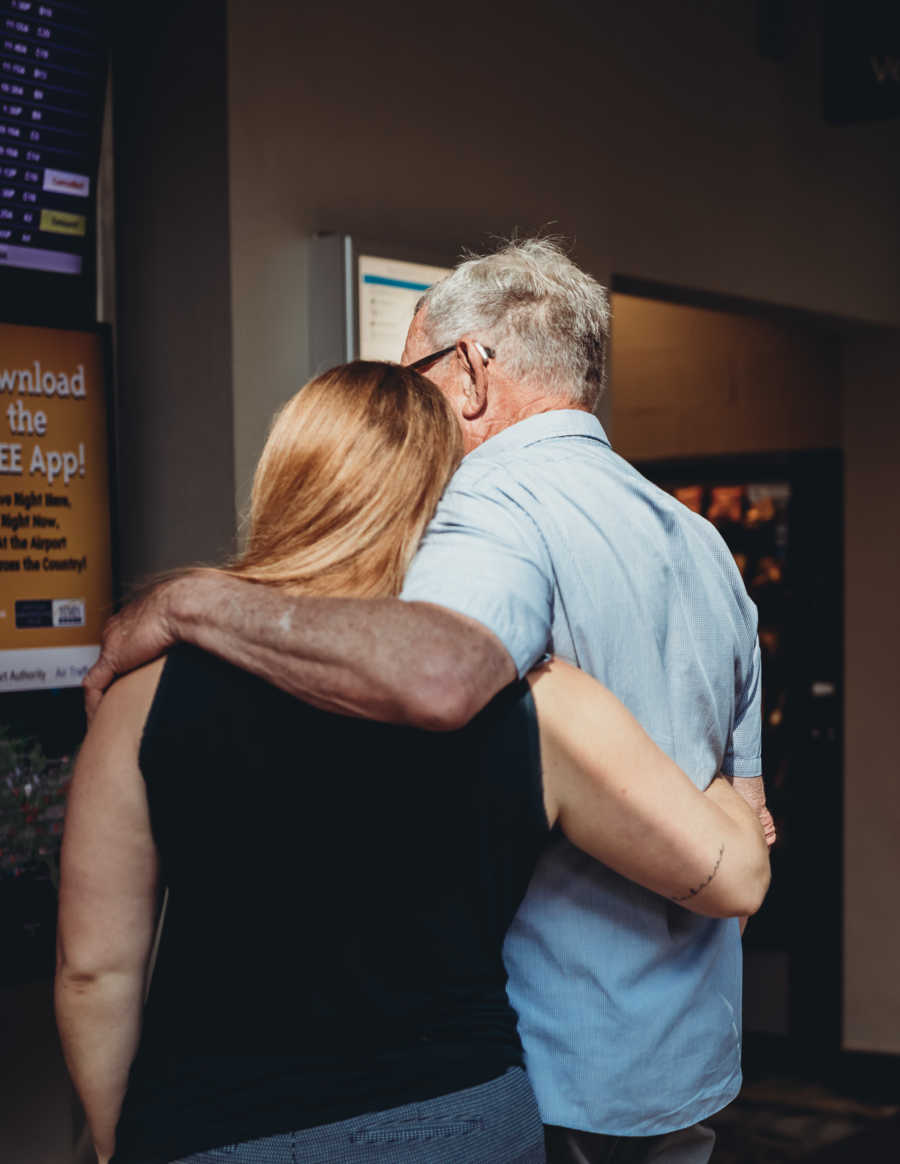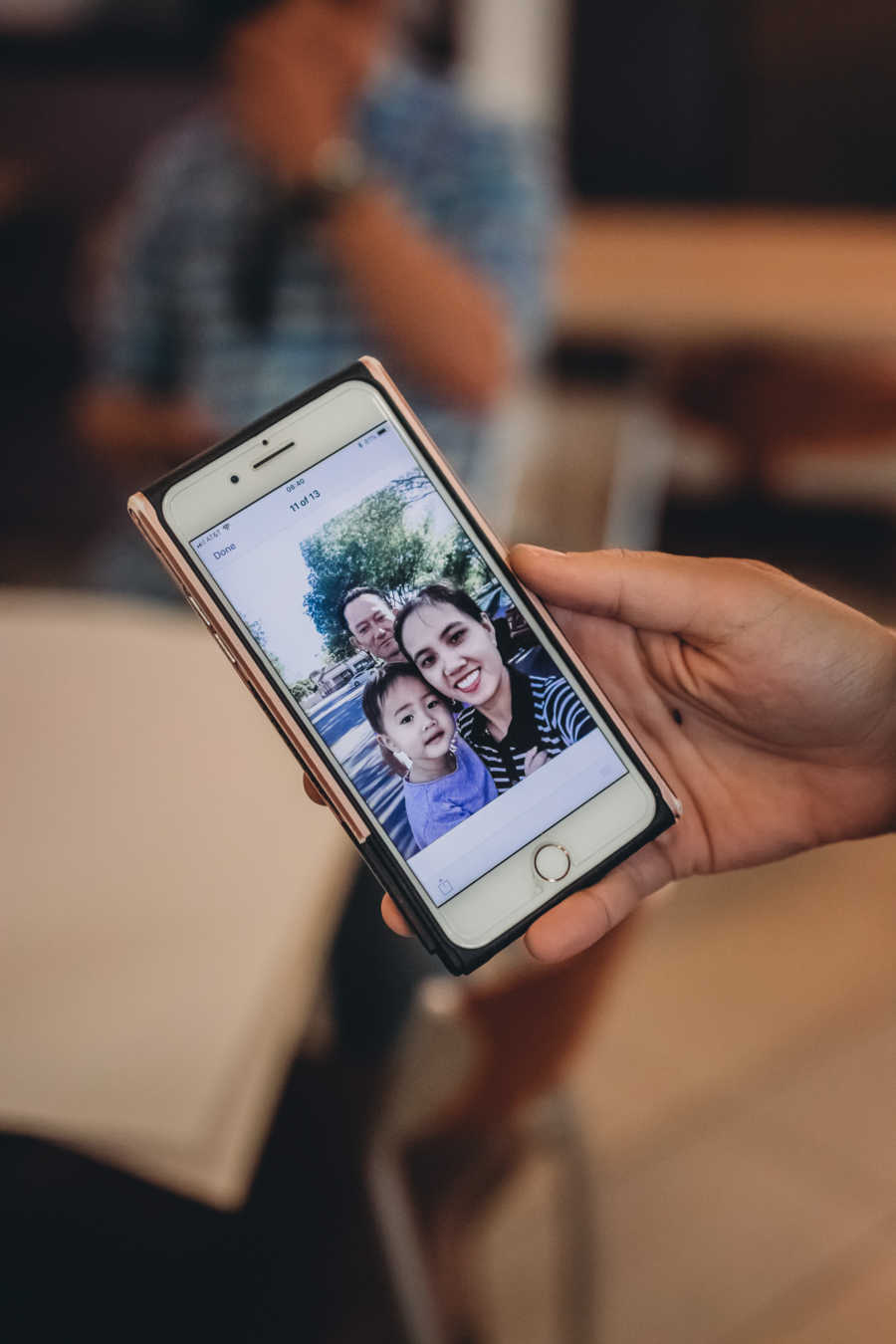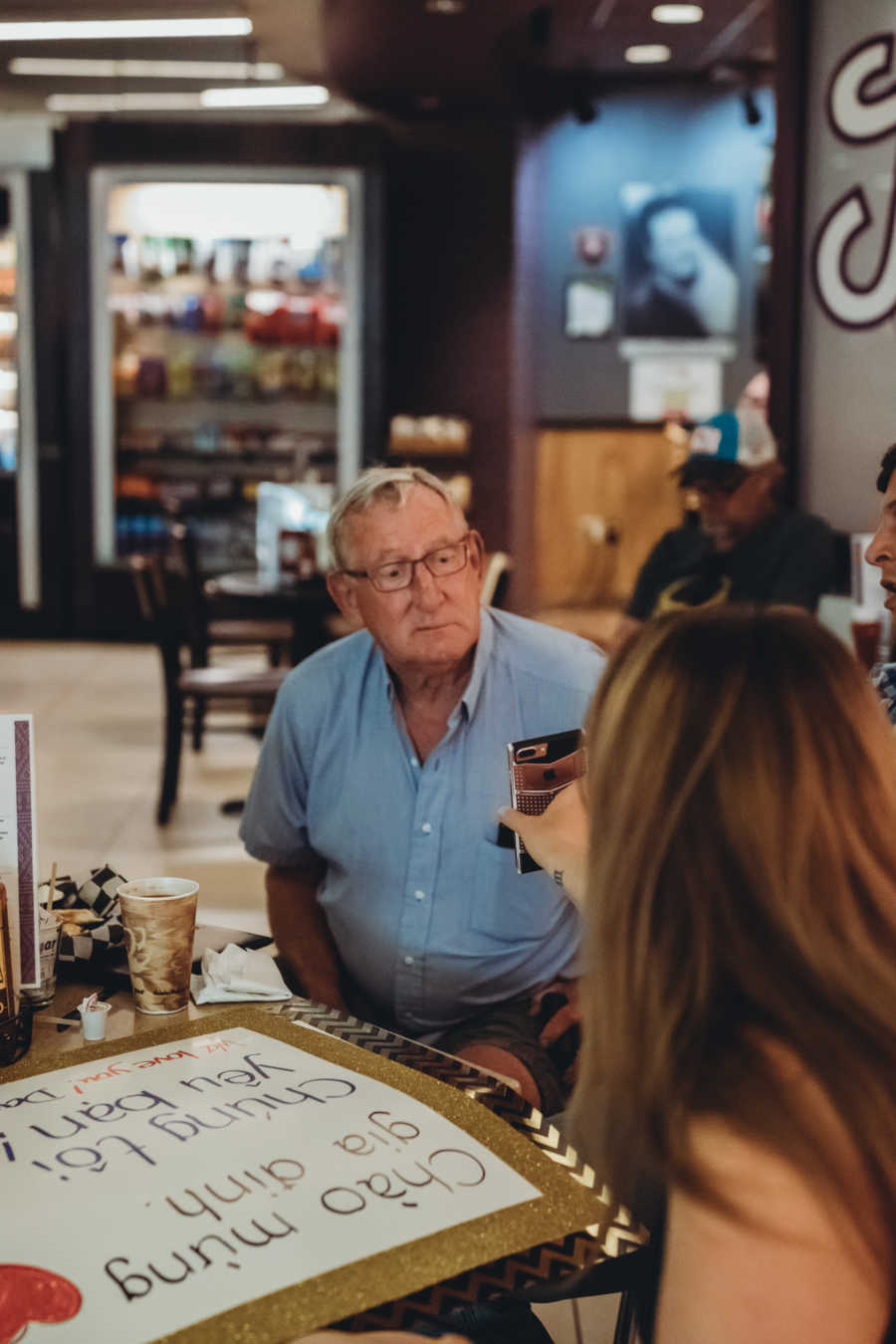 Since both our father and uncle served in the Vietnam war, we were unsure of his exact relationship to us. At first we were heartbroken that our new family found us too late to meet his father, since my uncle had passed recently. However, through a little math and a little research, we discovered we did indeed have a Vietnamese half-brother, a fact about which our father was completely unaware. My oldest brother and I also took the DNA test to begin the journey of meeting the family we never knew we had. Shock gave way to excitement, trepidation to elation. This journey has been nothing but love, and I'm so thankful to have helped make this miraculous reunion happen. I exchanged messages with my nephew who gave me his father's phone number and a link to his Facebook page. The moment I saw a picture of my brother, I saw my father's nose, ears, chin, hairline — everything. This man was my brother not only by birth, but, by desire. With trembling hands, I called his number and left arguably the strangest voicemail I'll ever record: 'Hello. My name is Cara, and I think you are my brother.' He called me back shortly thereafter and we spent a short phone call, both in tears, repeating over and over how happy we were and how amazing it is that he has found his family. We talked and texted every day leading up to our reunion, exchanging family pictures and stories. Something I will never forget was our first video call, with happy tears streaming down my face I looked into my brother's eyes and truly realized what a miracle we had been granted thanks to modern technology. He said he felt like he had been reborn, and was worried it was all a dream since he wanted and waited for this moment for so long. I was, and still am, so pleasantly surprised how effortless our relationship is. There has never been a moment of awkward silence or hesitation — family is family.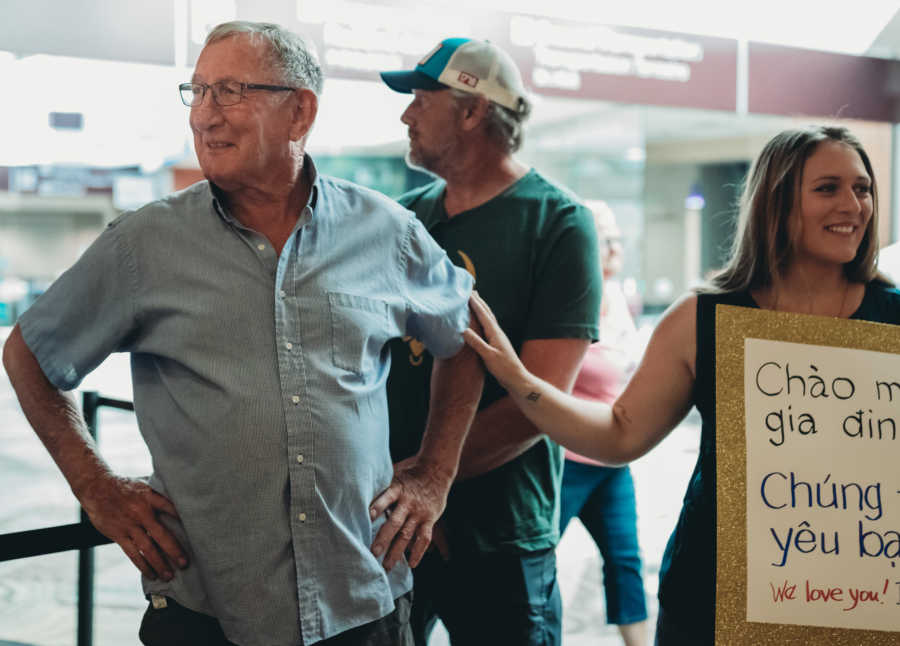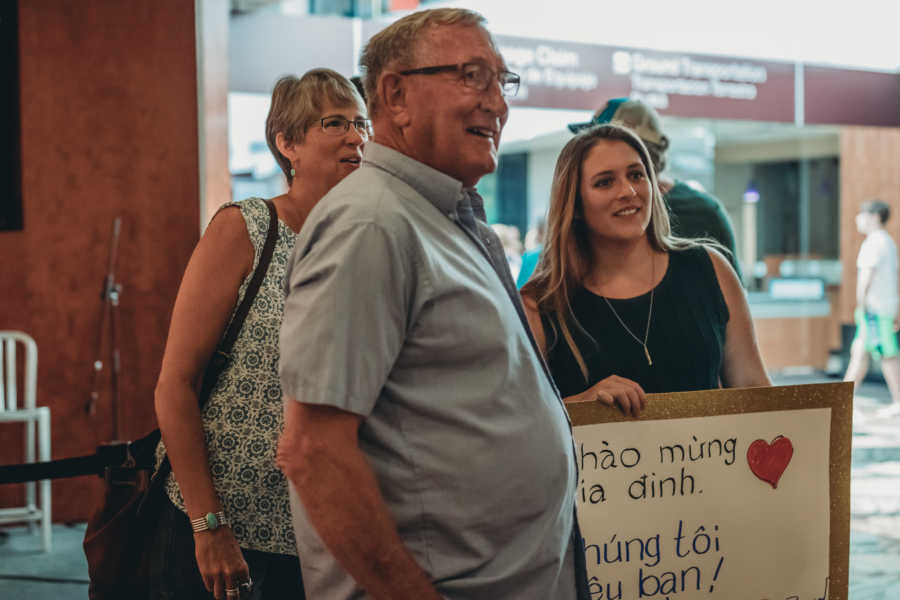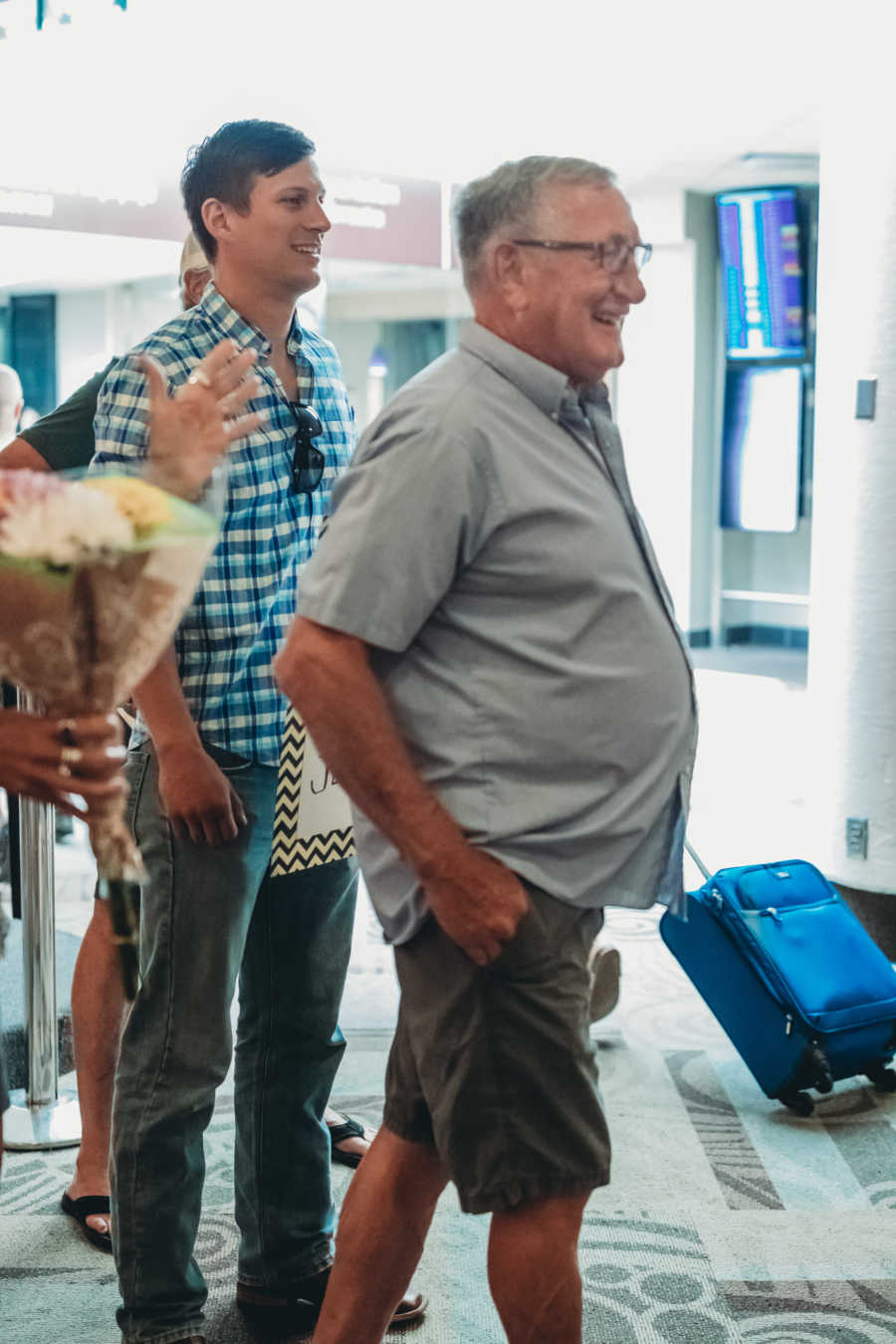 My brother was an orphan in Nha Trang, Vietnam. He was adopted by a loving family, to whom we've also connected with smiles and greetings. They are completely supportive of their adopted son finding—finally –his biological family. Since our brother learned of his adoption as a child, he has searched for his family in the United States and Vietnam. It was evident from birth that he was the son of a U.S. service member, and he said that he often wondered and worried if his father had been among the tens of thousands killed in combat. Until his son took a DNA test to help him find his family, our brother's search for his family was unsuccessful. He came to America in the early 1990s, to chase the American Dream he had no idea pulsed so deeply in his veins. All of his family and friends, both old a new, have been cheering in person and through cyberspace for him and for us as a family. All of my coworkers and friends would ask daily when my brother was coming and if I had talked to him today, because who wouldn't want to be a part of such a feel-good story?
After 47 years of so many unknowns, hardships endured, and an amazing sequence of astronomically lucky actions, my brother got to meet his dad, sister, and brother on Father's Day weekend in Nashville, Tennessee. You would think after 47 years, 47 minutes in the airport wouldn't be long to wait, but, all of us waiting on our family to walk out of the terminal felt like an eternity. The anticipation in the air was palpable, everyone anxious — staring at phones waiting for the text that they had landed, peering into the crowd for a familiar face we've never seen.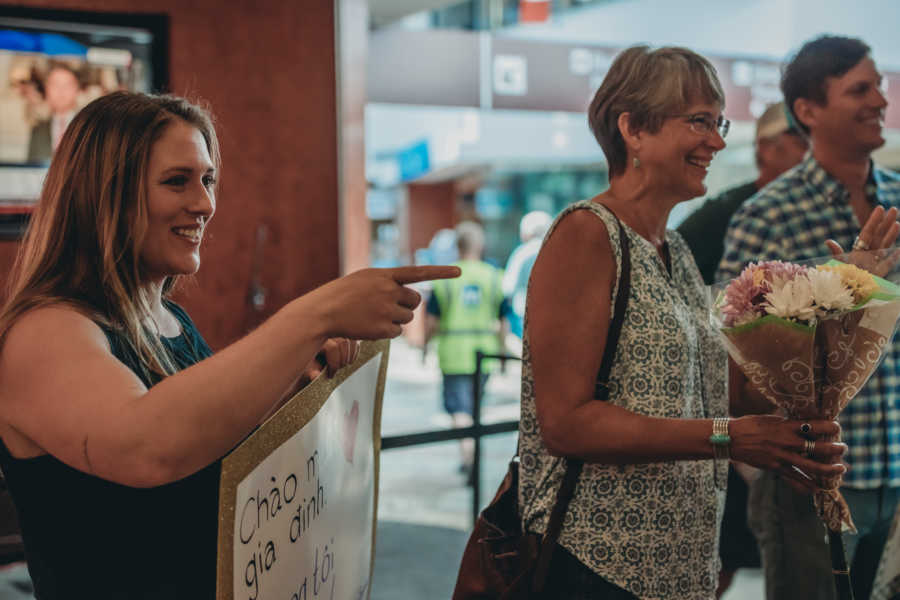 When they came into view my heart skipped a beat. My eyes burned with tears, I was smiling so hard my face hurt, but most of all, my heart was pounding (exploding with joy) as I watched my brother run the last few feet to where our father was standing with open arms to hold his son for the first time.
In that moment you couldn't tell that one was 76 and the other 47, all you could see what a little boy in the arms of a loving father. We all clung to each other for several minutes, hugging over and over as all anxiety melted away to day filled with nothing but love.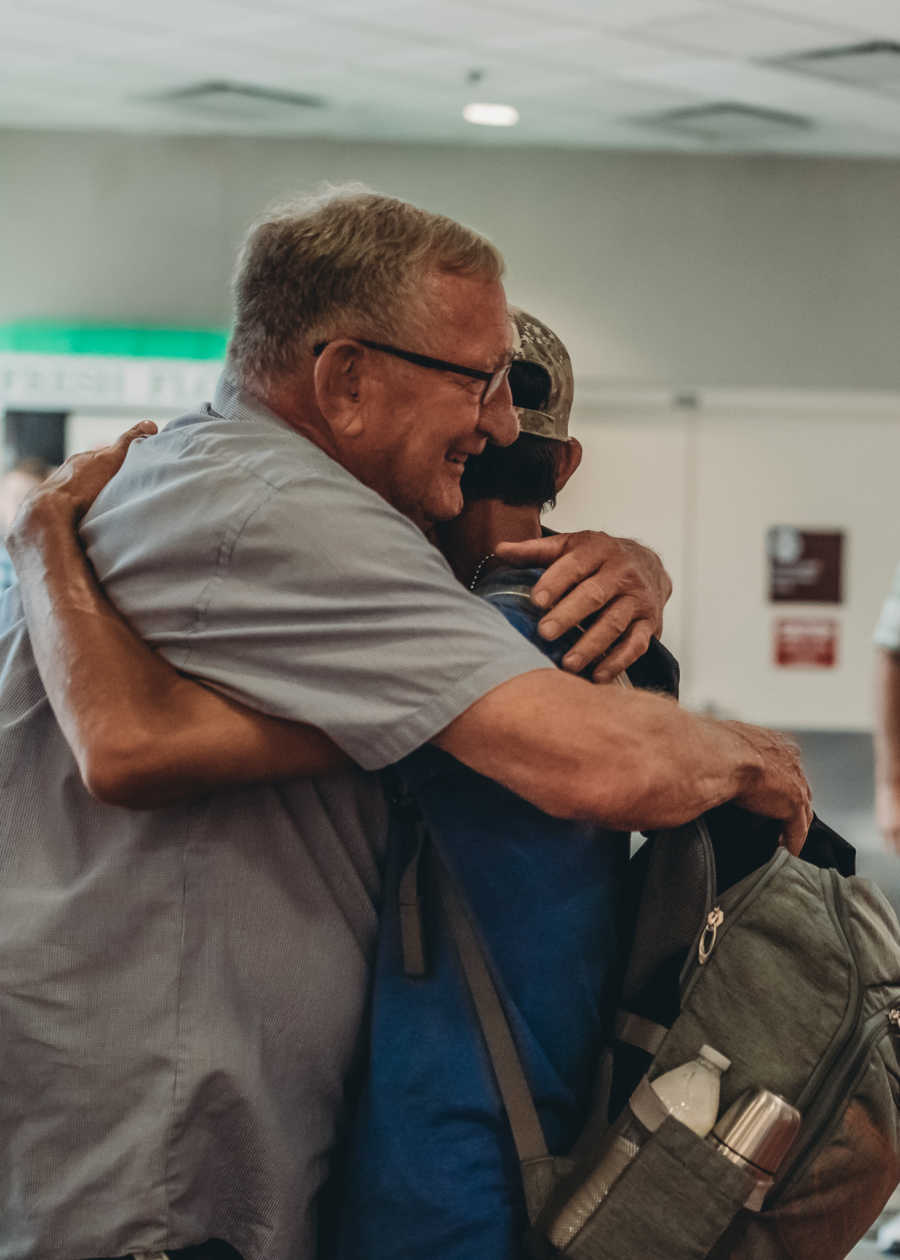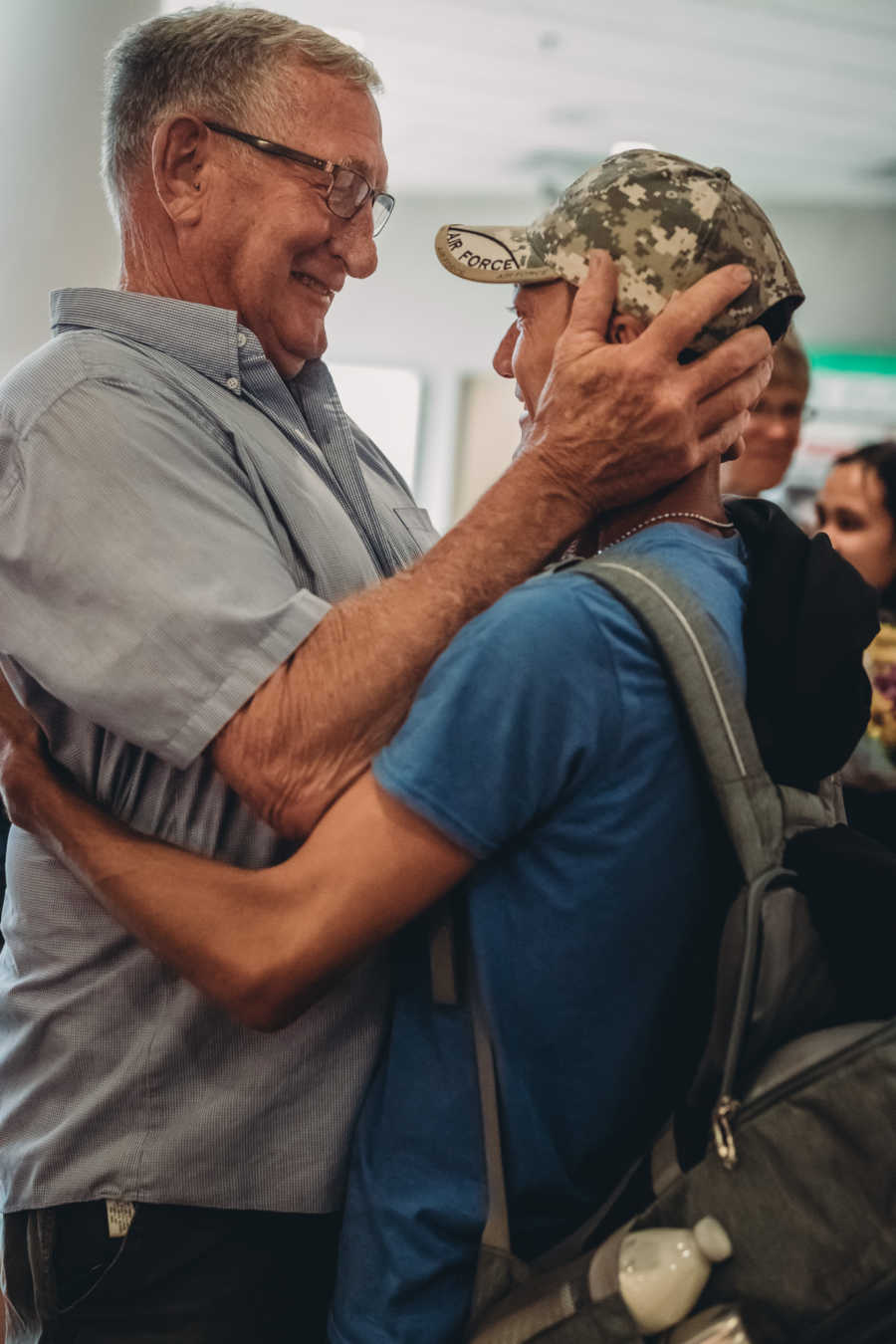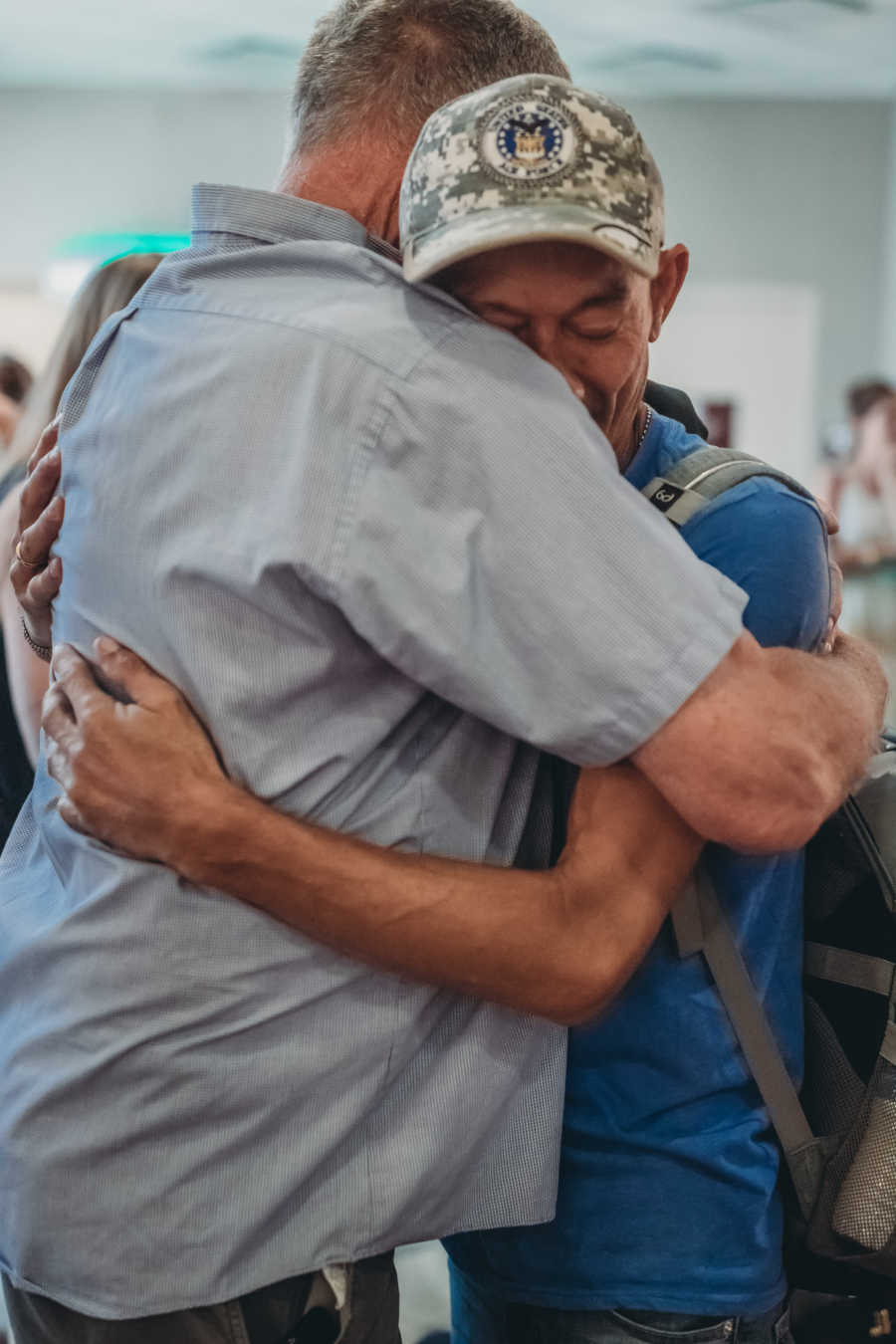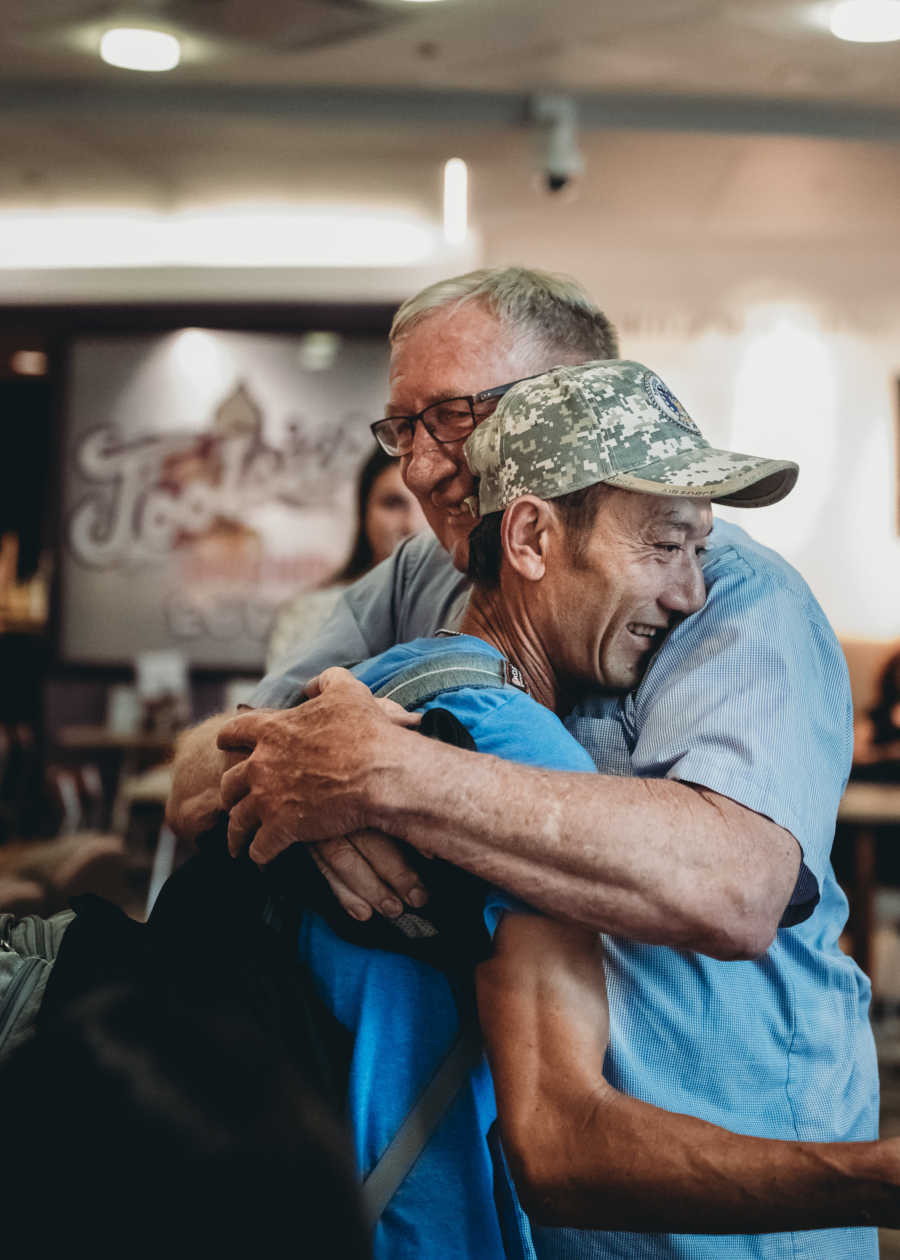 The long weekend we spent together as a family with our brother, his wife, and their youngest son was truly a magical experience. We have laughed, cried, smiled and hugged more times than I could count. We drew out family trees, talked about our lives and what we've done over the years. We had cooking lessons, language lessons, took trips to the park, zoo, and everything in between. Our father said it was hands down the best Father's Day he's ever had, and our new brother said it was the best day of his life.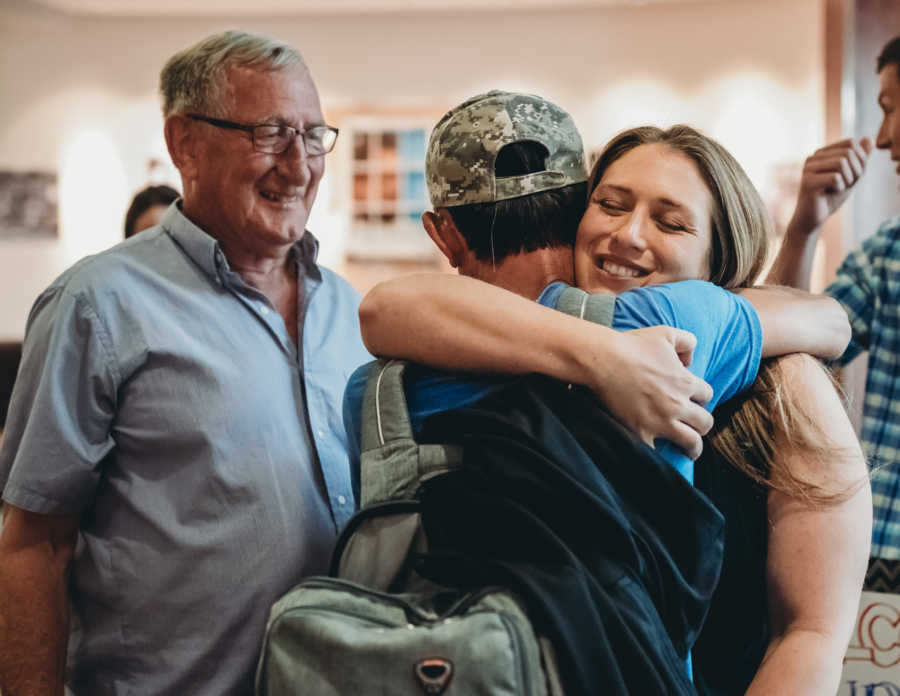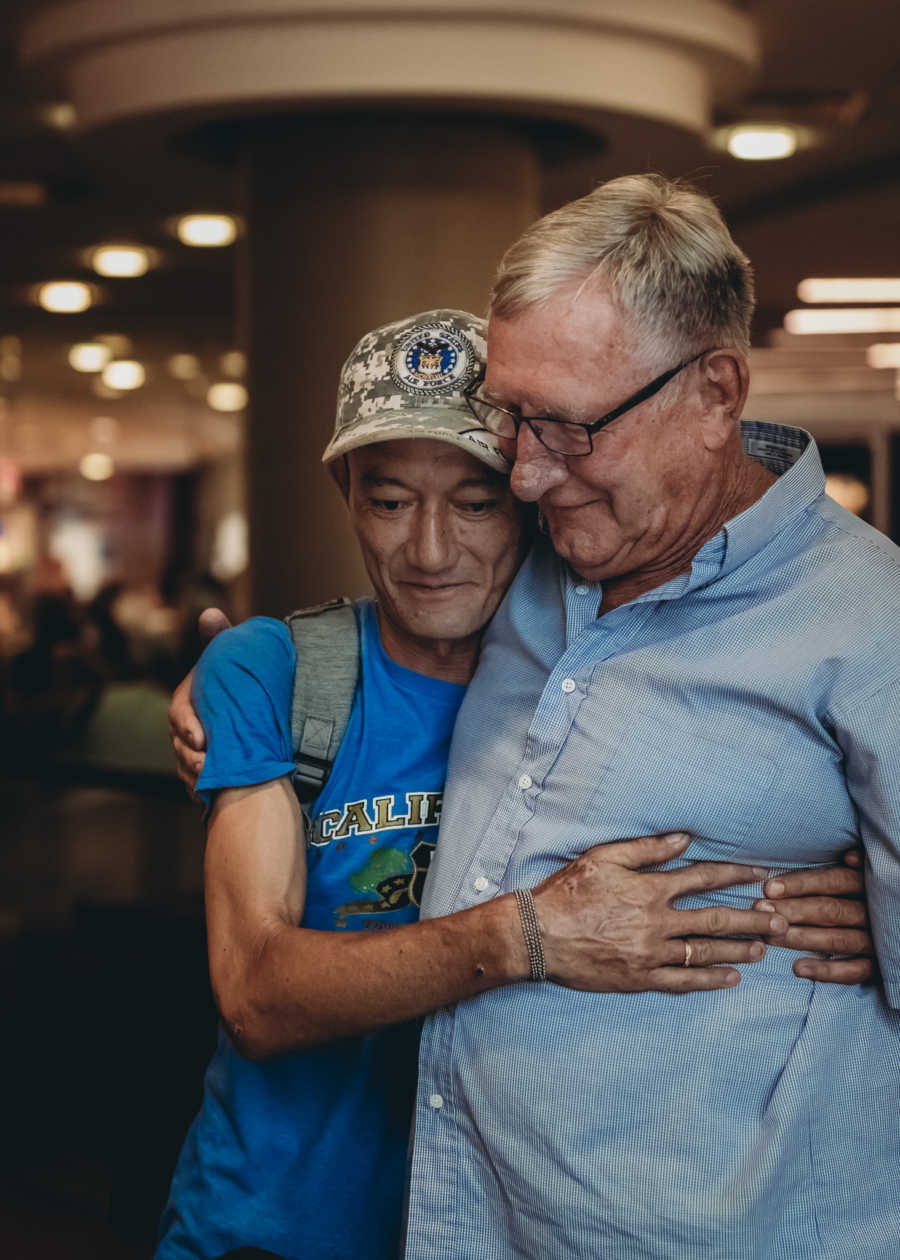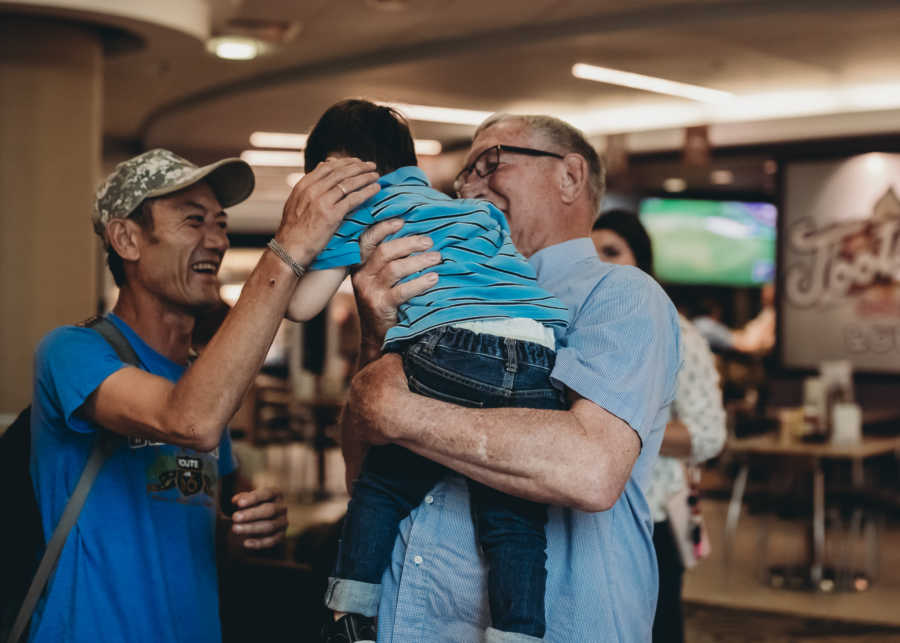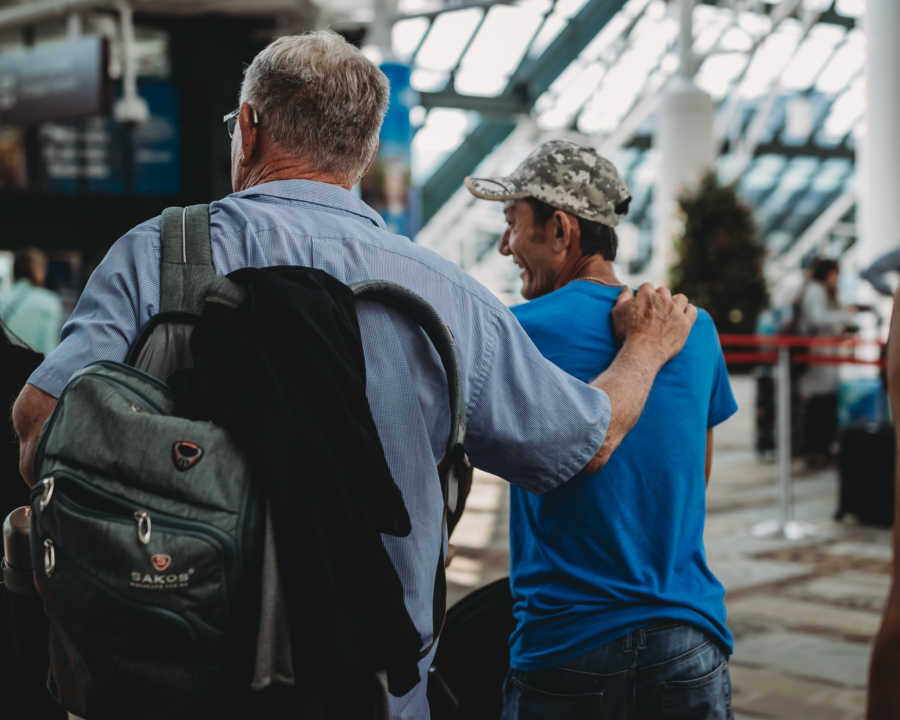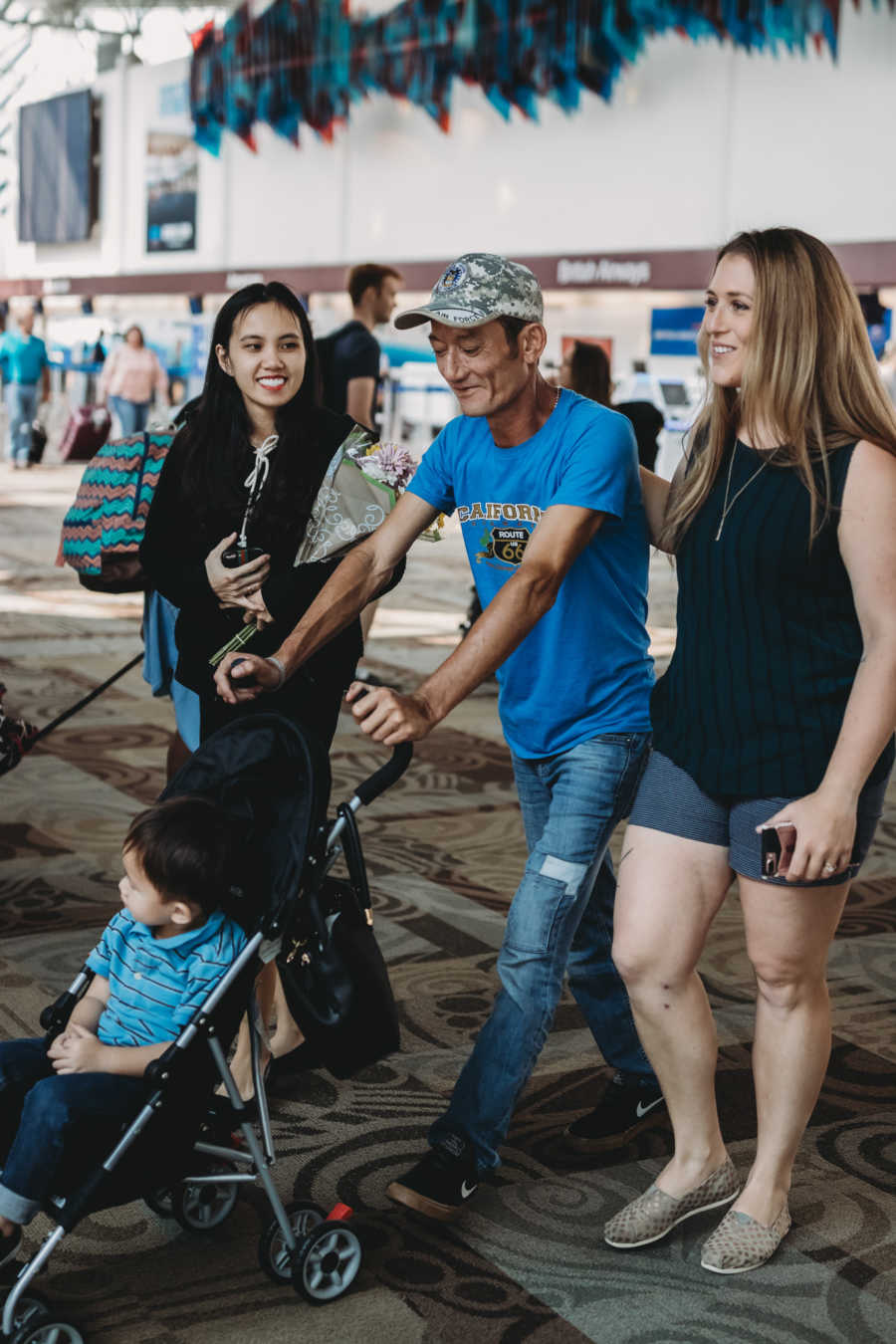 We've already made plans for our next visit, and our hope is to one day be able to take the whole family to Vietnam to visit where our brother grew up. I hope our story inspires others who are out there looking for family to not give up hope, and more importantly, for the families who get the surprise of a lifetime like we did, to see how positive and amazing it truly is. Love wins, and love finds a way.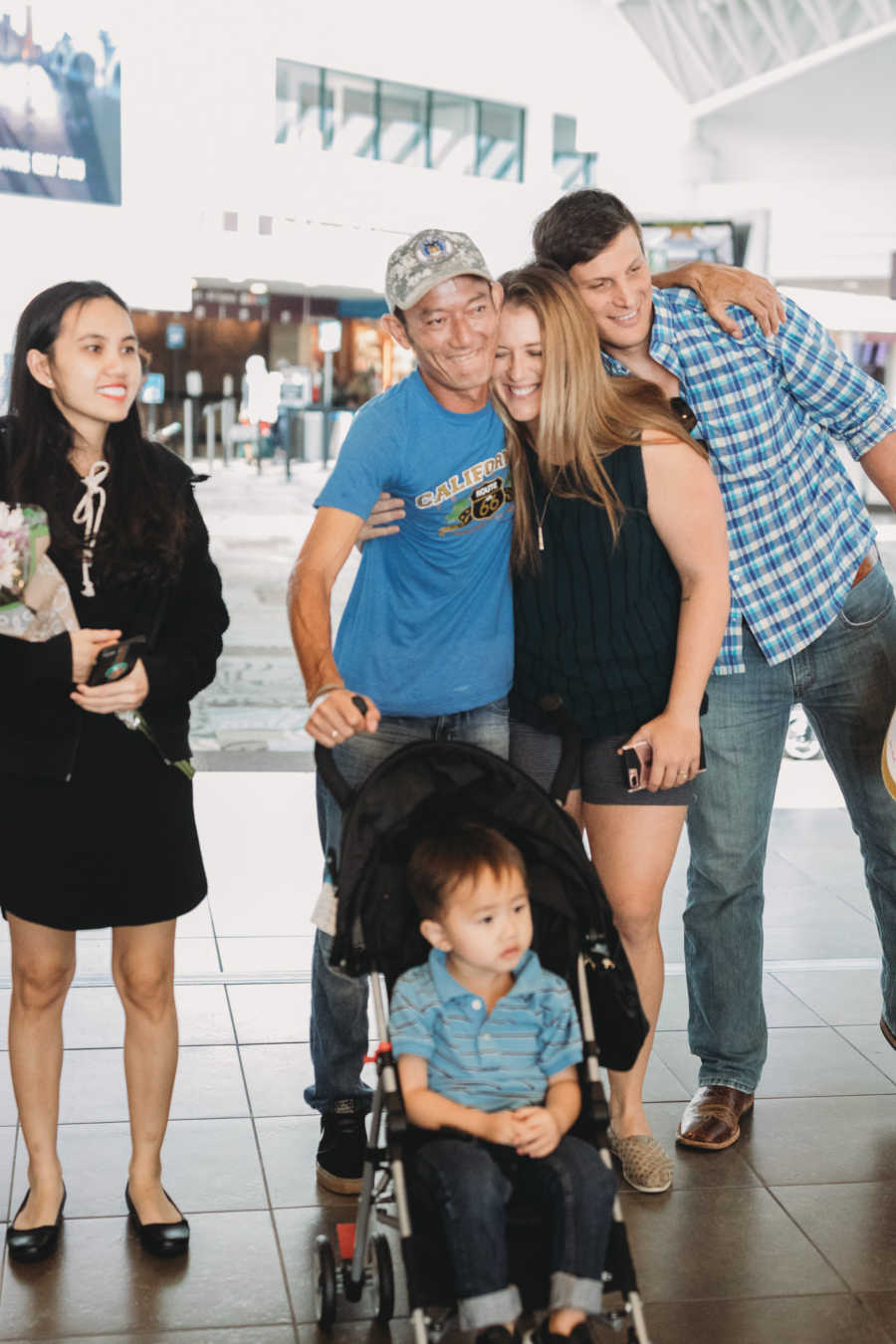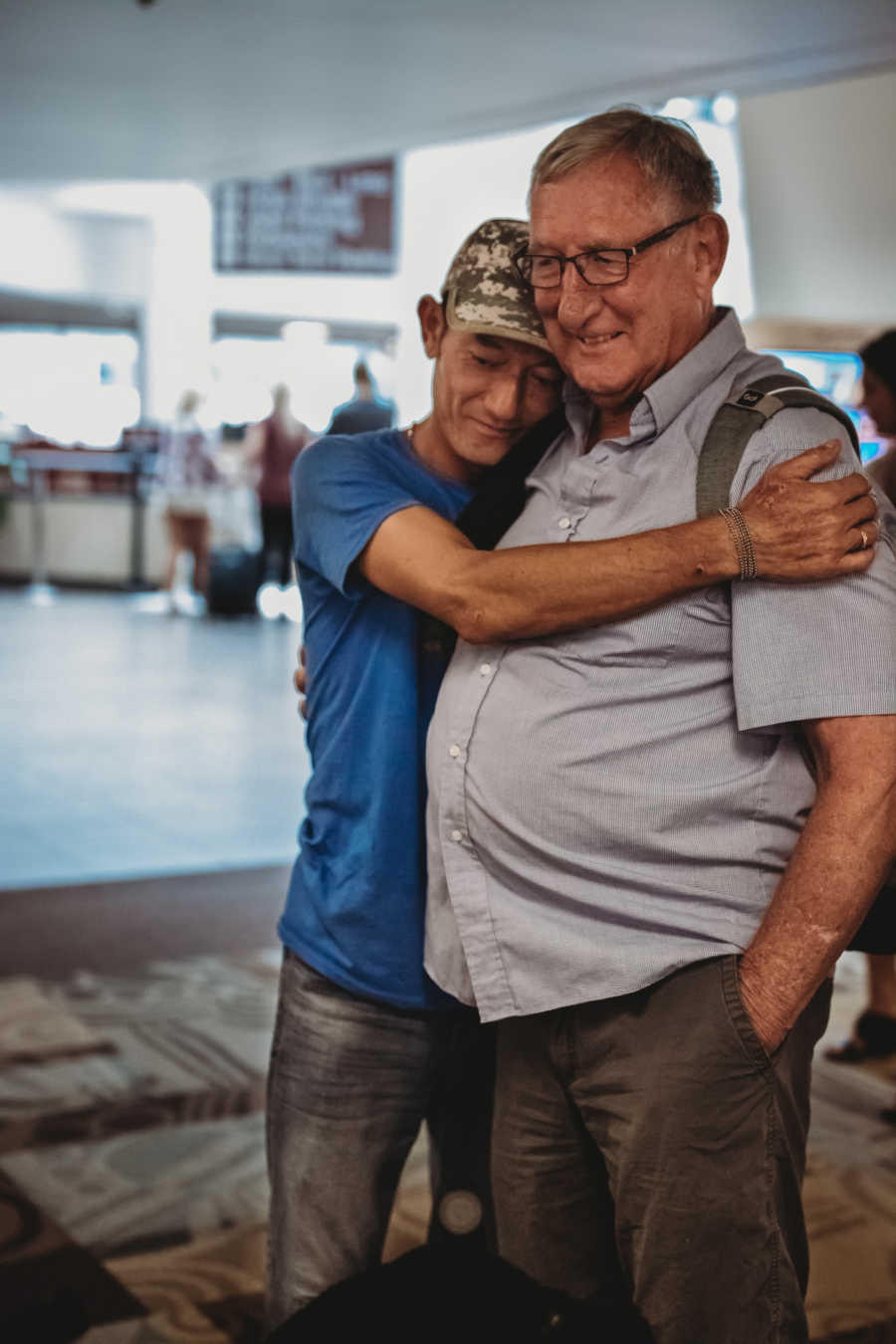 Everyone, it is my pleasure to introduce my brother Jerry! Our family grows by a brother, sister-in-law, five nephews, a grandnephew and a niece. We have half a century to catch up on, but, I think we're well on our way. Brother, you have a family who loves you more than you could imagine, and we are so happy to finally meet you.
Chào mừng bạn về nhà. Welcome home."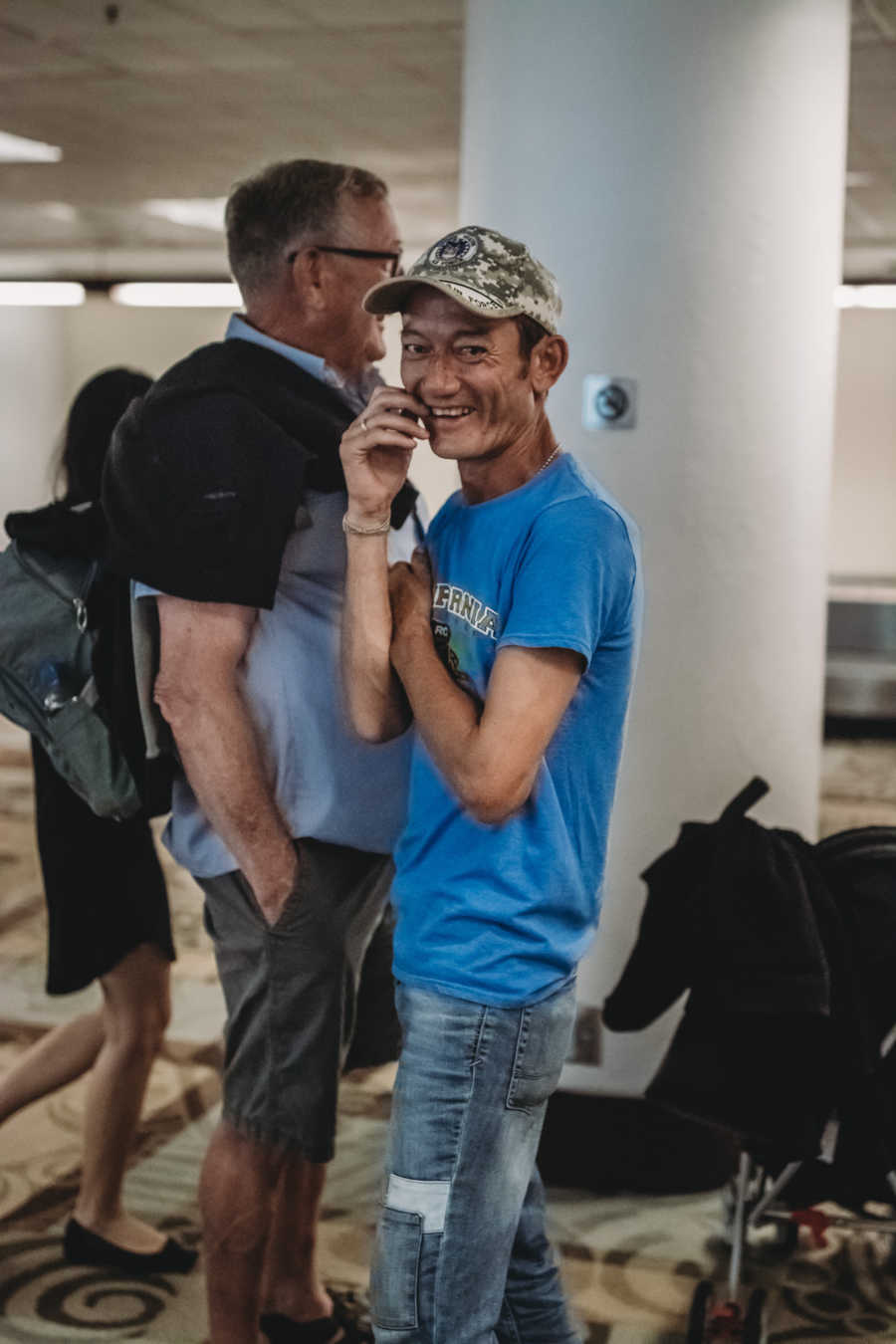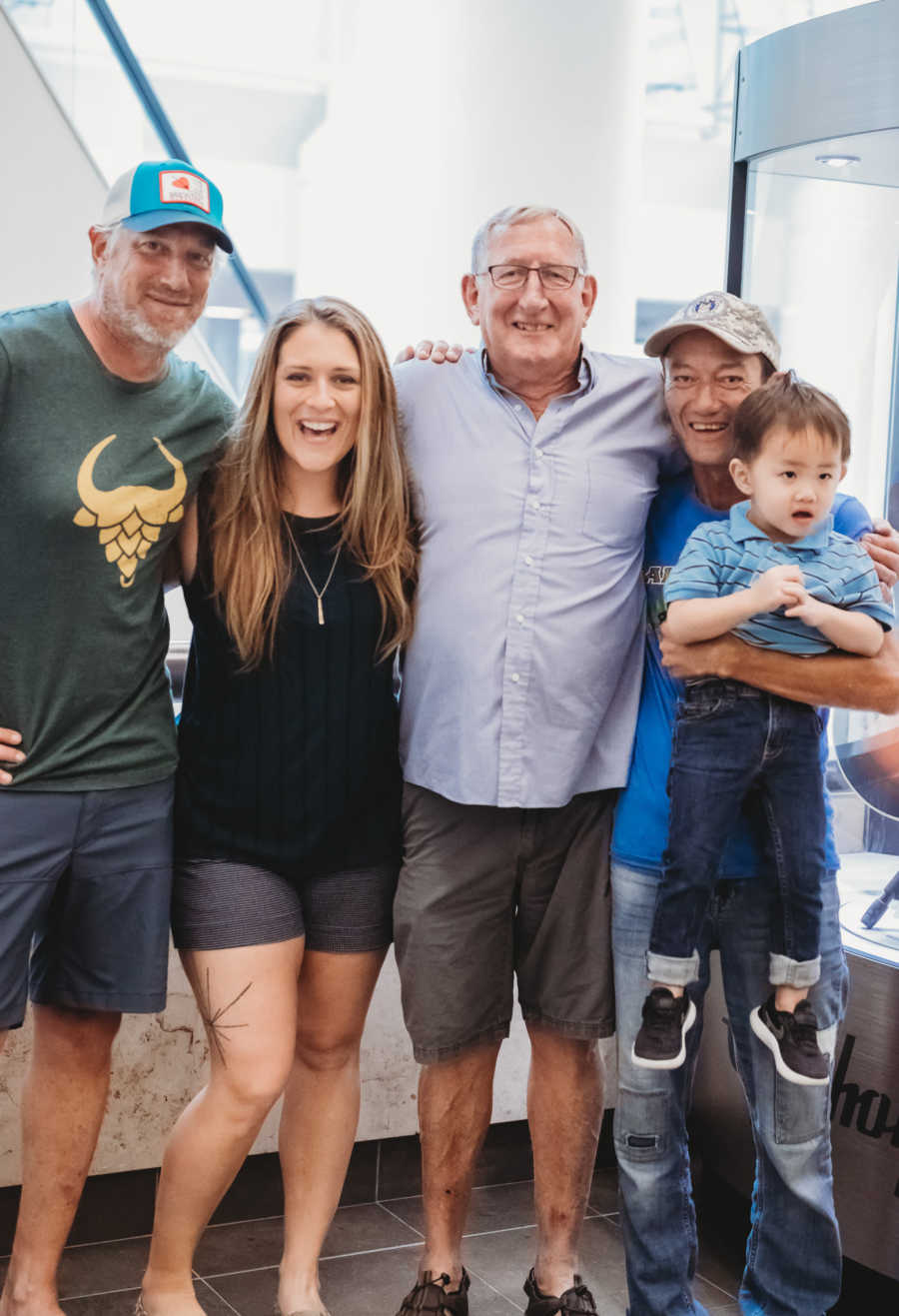 This story was submitted to Love What Matters by Cara Teeter, 28, of Nashville, Tennessee. Submit your own story here, and subscribe to our best stories in our free newsletter here.
Provide beauty and strength for others. SHARE this story on Facebook with your friends and family.