"I was 19 years old and in college. Carpooling with my mom, I went to school while she went to work. I noticed I started to feel so drained, out of nowhere. I had been doing the same routine everyday. Wake up, get ready, eat breakfast, pack for my school day, go to school, and repeat. Monday through Thursday, every week. There was no reason for me to feel like I'd gotten run over by an 18-wheeler truck out of nowhere. Oh, and let me not forget to mention my appetite! I noticed I was suddenly unbelievably hungry all of the time. I could've eaten a good breakfast, and my stomach would be growling 45 minutes later as if I hadn't eaten anything already.
One day I dropped my mom off at work and instead of going to the school, I skipped my first class so I could go to a women's clinic. I found one just a few miles away from my mom's workplace. When I got there and told the nurse my symptoms, she had me take a urine pregnancy test. It revealed I was nine weeks pregnant. At that moment, I was so angry because I had broken up with my ex, but now this meant I had to call him and break the news. I also knew this meant I was about to make a decision that would change my life forever.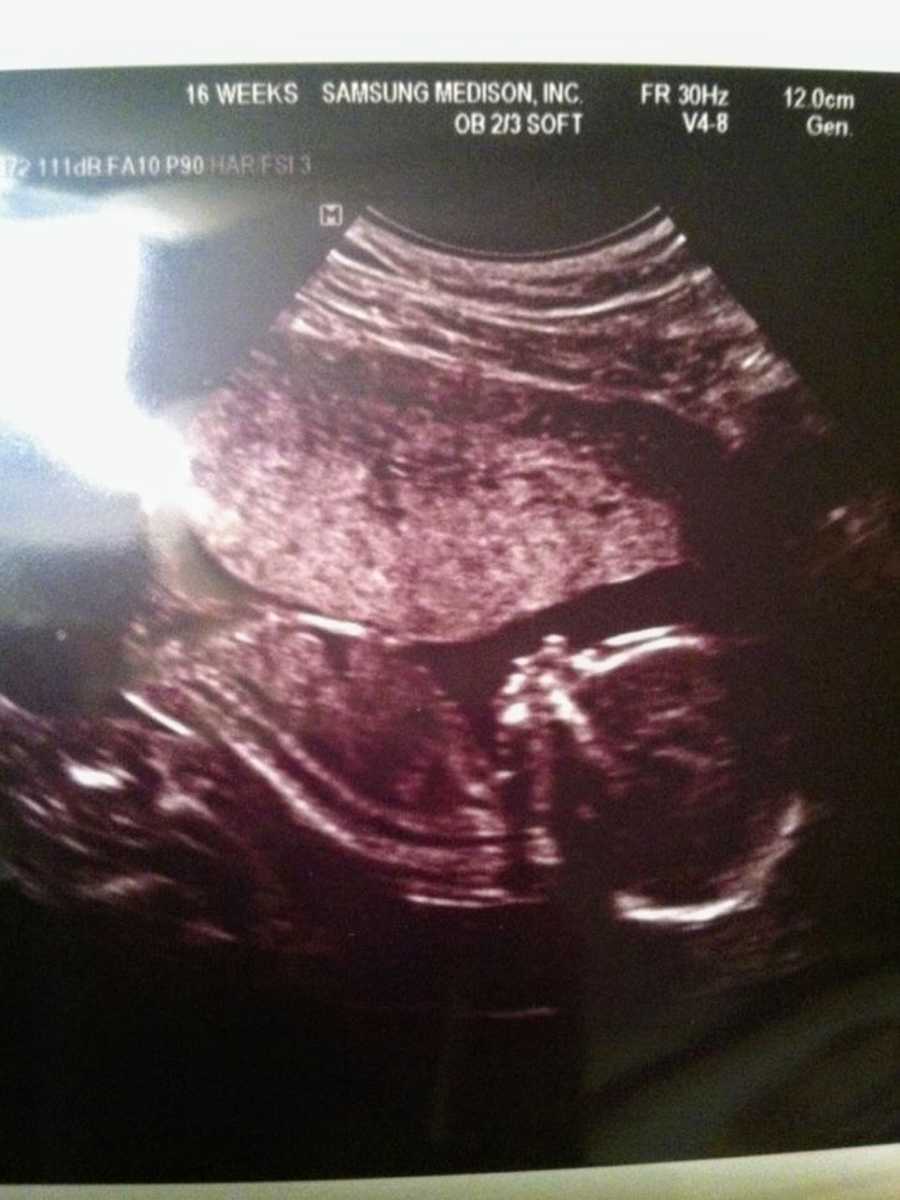 I was scared and thought to myself, 'This wasn't supposed to happen to me!' In that same moment, I decided my only option was to get an abortion. That would fix all of my problems, right? I later found out I was very wrong.
I stirred up enough courage to finally call my ex, my now baby daddy. My son's father was shockingly happy about the news. That happiness quickly changed when I told him I wasn't planning to keep the baby. But after our conversation, I never went back into the clinic to schedule my appointment to take the pills that would terminate this pregnancy. Instead, I drove to school to make my other classes, since I already skipped my first one.
The thought of calling my mom to tell her I was pregnant made my stomach upset. For some odd reason, I thought a text would be better. Not the case. My mom called me hysterically crying. I now know her tears were because she knew deep down I was going to be a single mom. She was a single mom her whole life and knew how HARD that life is. She also knew I was going to endure harsh obstacles in my new life as a single mom. Still, I went through with it.
My pregnancy was rough. I experienced morning sickness, I was always tired and moody, and my craving for frozen fruit stuck around my entire pregnancy. Luckily, I didn't have any bad complications throughout my 40 weeks of holding my son.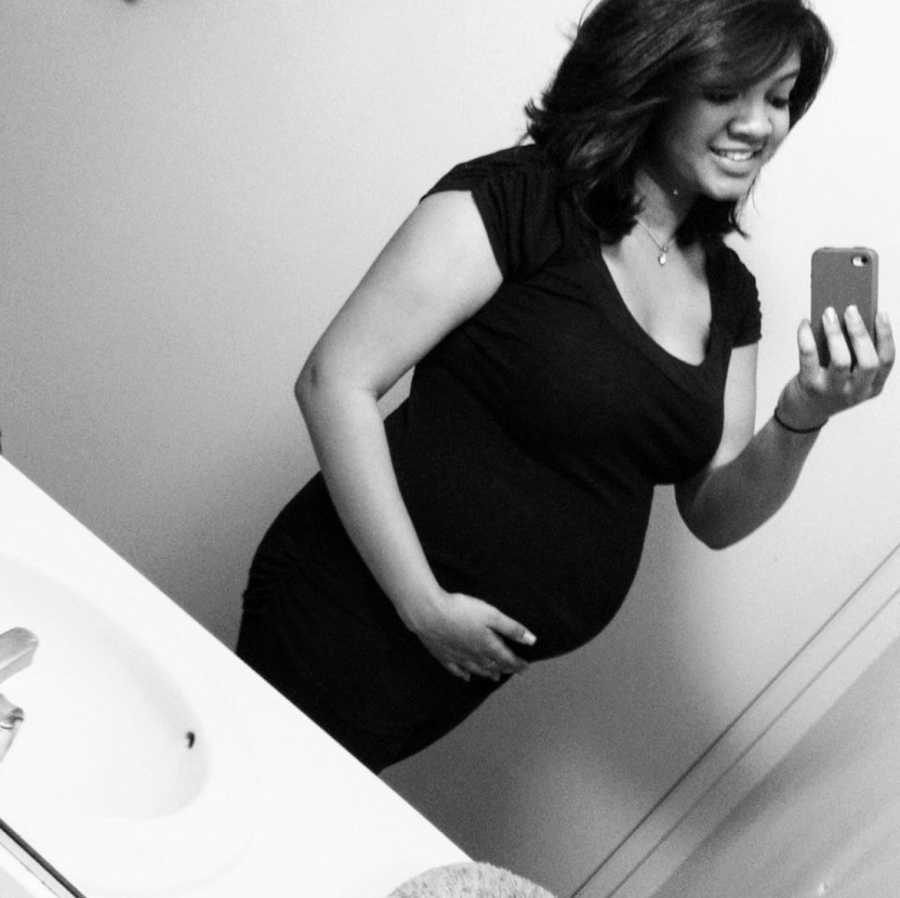 Emotionally, my pregnancy took a toll on me. My son's father was physically abusive, pulled my hair, shoved me, pushed me, slapped me, and basically man-handled me every chance he got. My son's father also abused drugs and alcohol. During this time a woman should be treated like a queen. What our bodies do during pregnancy is incredible. We should be nurtured, especially during pregnancy. This was not the case for me. My son's father didn't  want to touch me affectionally during my pregnancy. I thought it was because of my new addition of purple shaded stretch marks that invaded my body.
When the day came for my son's arrival, I chose not to get an epidural. I wanted to experience the labor. I was in labor for a total of 6 hours. Not too bad for a first timer. My mom, son's father, and his mother were all in the delivery room with me. When it came time to push, my body completely took over. That experience is something words can't describe. I would say all women should try labor without an epidural if they are healthy enough. It was an experience out of this world.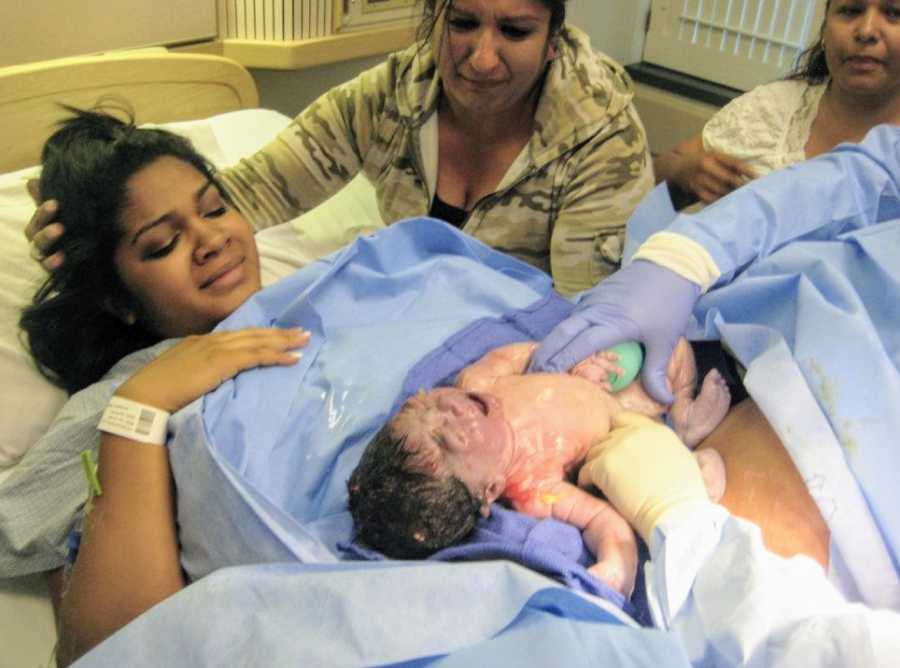 After about a year and a half of my son being with us, I found out his dad was cheating on me with a woman from his job. One day after work I found them talking in the laundry room at our apartment complex. She was there letting him know she was pregnant. I felt like vomiting, crying, and screaming all at the same time. It was then I knew I had to get out and do better for my son and I. Enough was enough.
A few months went by, and my son had a little sister. His time and attention from his dad was now split, and it killed me when I had to explain to my son his dad had to care for this other child. When my son was 2 years old, I decided to put an end to the abuse, to my abuser, and to my fear of being alone.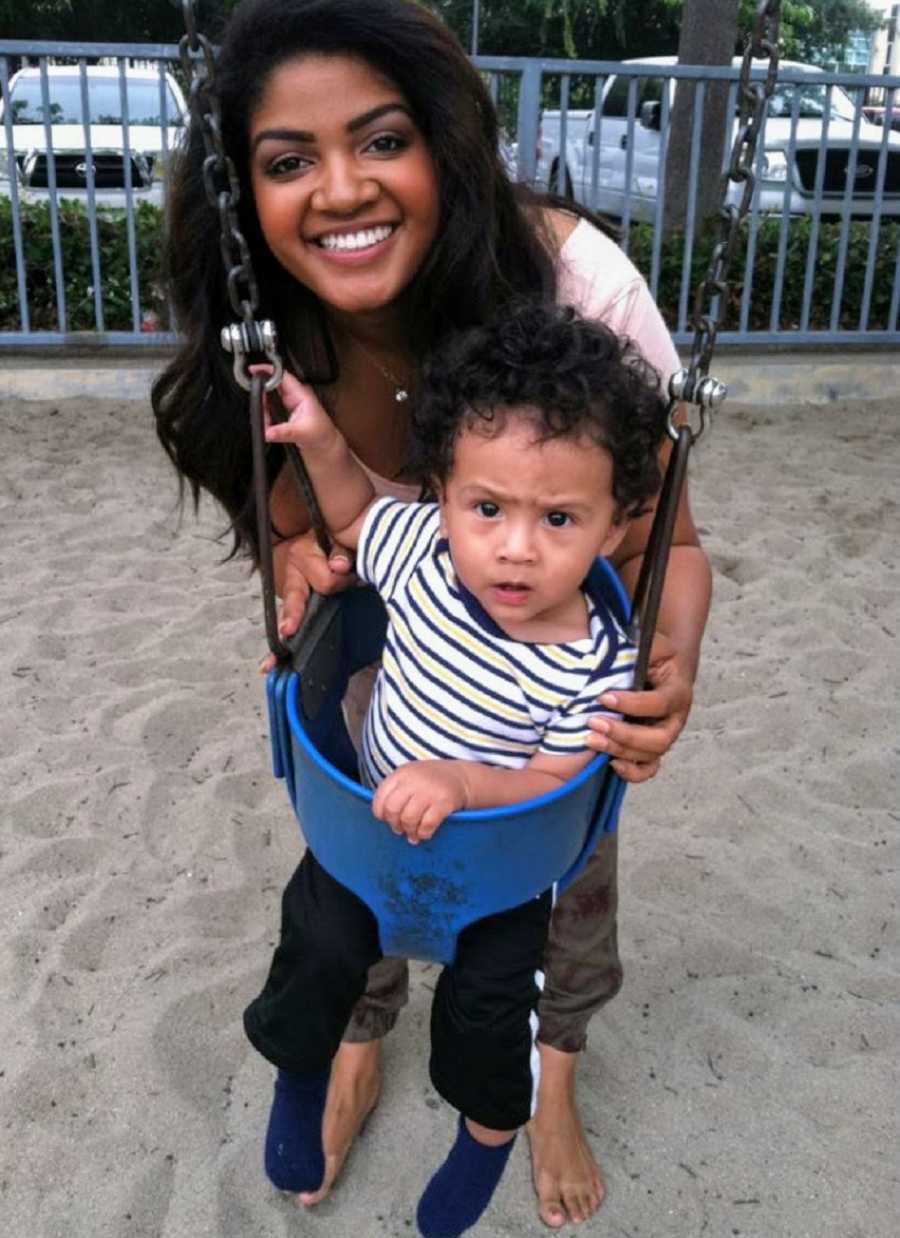 When I left, my car was full of my and my son's things. He and I had no place to go. My son stayed with grandma and grandpa on dad's side while I couched surfed for about a week because I was homeless. Finally, my friend and her family opened their home to my son and me for one month. In that month, I saved my money and found us a back room to rent. I had my own entrance and my own bathroom. I was a young, scared, single mom starting her life 'alone.' I struggled with depression, anxiety, and the horrible feeling of loneliness.
I am so thankful to the tiny place I called home for almost 6 years. It's been my safe place and my road to recovery. It's been home to my son and I.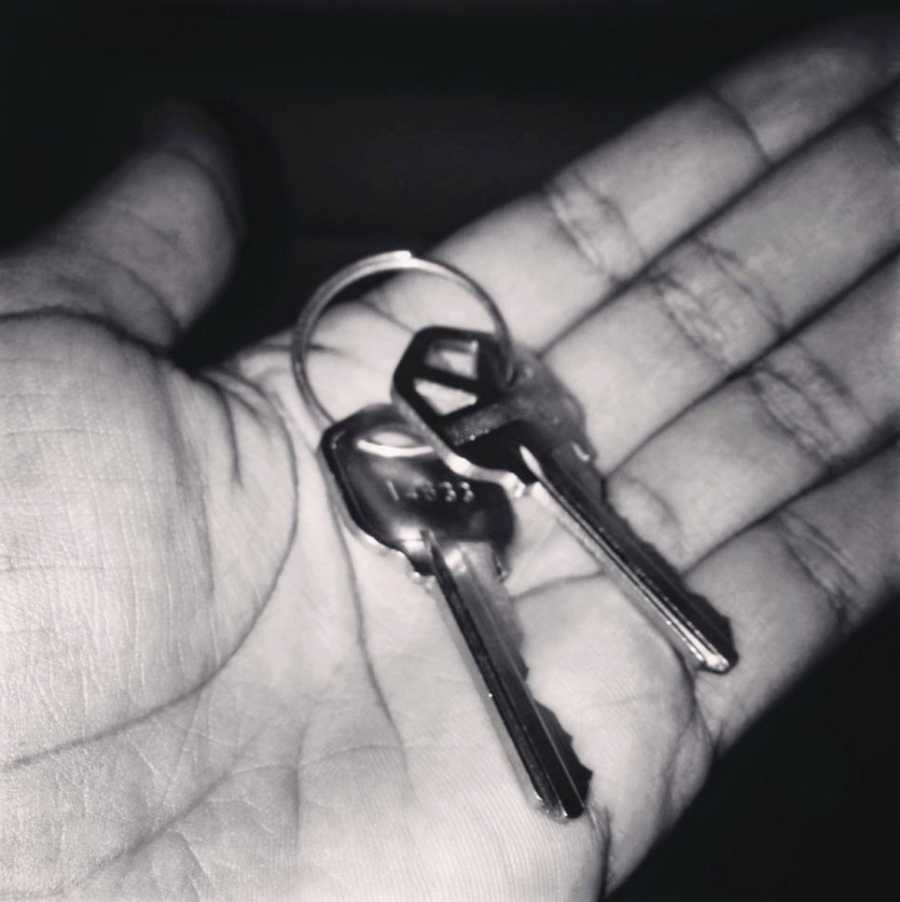 There is nothing easy about being a single mom. I can't tell you how many times I cried in the shower silently so my son wouldn't hear me. Or how many years I blamed myself for the life I'm living and the life I gave my son. Truth is, if I didn't have this life or go through what I did, I wouldn't be independent, strong, or have met Jesus Christ. Jesus has been my medicine. He is the one who fills the void I was trying to fill with things or people who were just adding turmoil to my life. I now thank God for the path I took because it led me to him.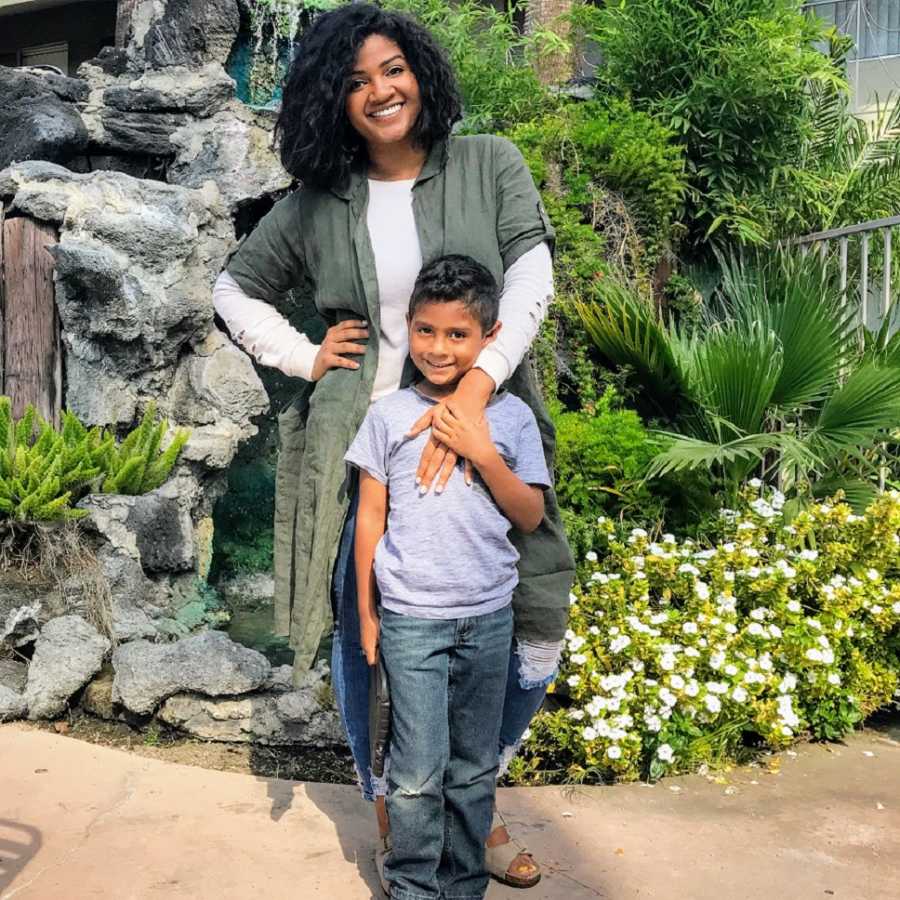 To all single mothers out there, we all have a unique story. Be proud of your story because it has made you the badass you are today."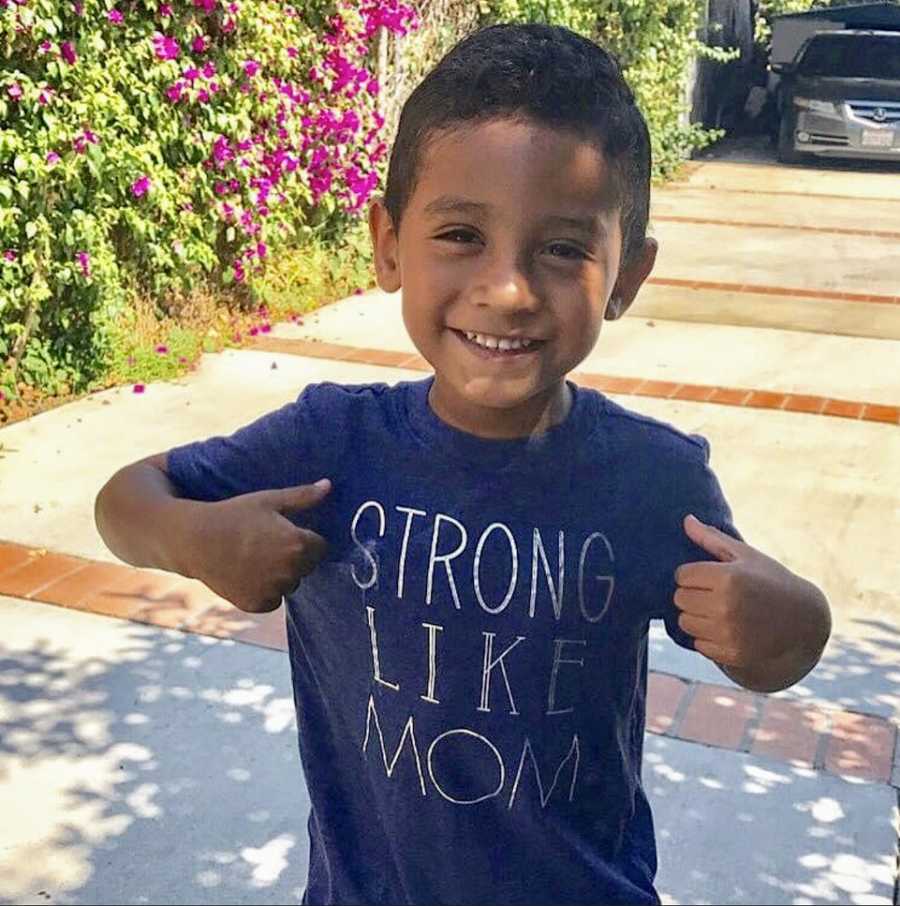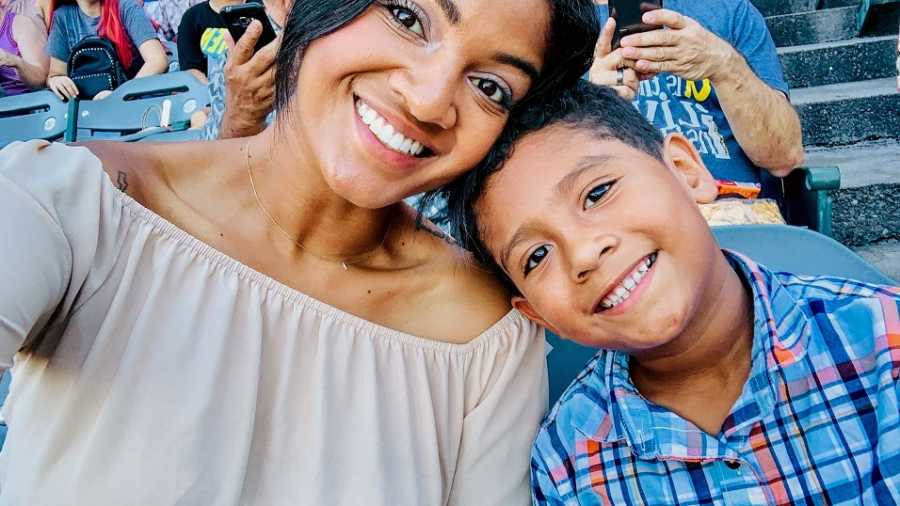 This story was submitted to Love What Matters by Sarah Lopez. Submit your own story here and be  sure to subscribe to our free email newsletter for our best stories, and YouTube for our best videos.
Read more stories like this:
'My principal said, 'I'm adding a boy to your class. He's from foster care and has Down syndrome.' I felt this tug on my heart. 'I want to take him home.': Single mom, kindergarten teacher adopts down syndrome student
Do you know someone who could benefit from this story? SHARE this story on Facebook with friends and family.