This is a follow up story documenting Cyndi Smith's on going grief journey. To read Cyndi's full back story click here.
"Last Thursday, we had a long day of travel. We flew from ATL to LHR overnight on one of the busiest travel days of the year, from the busiest airport in the world.
It also happens to be the exact place where I picked Matt up to spend that fateful summer with me, the one that produced the child I thought I would never have and a love I'll probably never have again.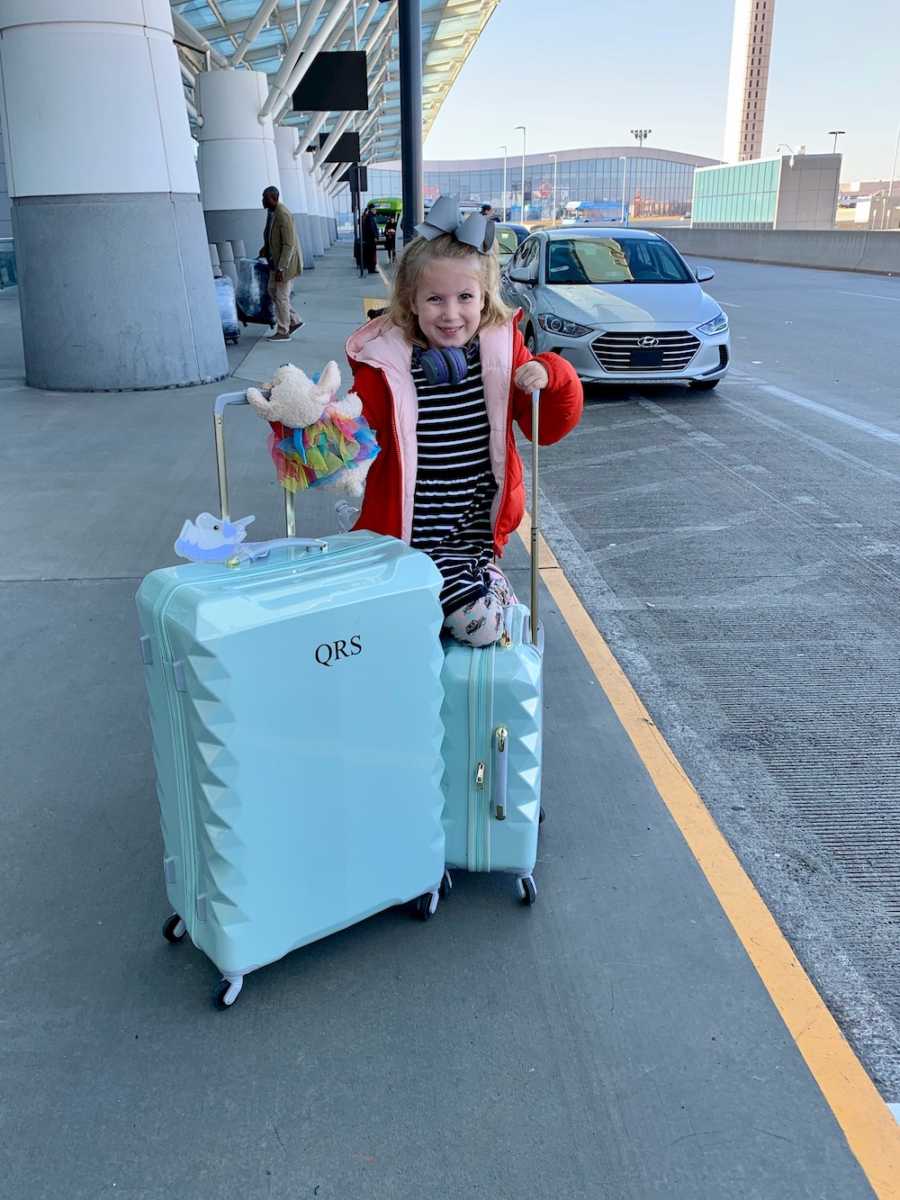 I carried his ashes. I carried them in a box all over the airport. I didn't want to put him on the floor. It didn't feel right. Even though I know it's not him in the box, it's what's left of him here on earth. The physical weight of the box wasn't heavy to carry, but the emotional weight was. I felt like dying over and over again every time I had to explain to someone what was in the box. He would have gotten a huge kick out of the fact I was flagged by TSA and his remains had to be 'tested' for authenticity, but it just made me panic and my daughter cry. We recovered. But there would be many more bouts of tears to come.
The thing about grief is that it sneaks up on you. It hits you in the form of memories you have filed away which surface at random times. Something small, like how fast Quinn pulled the center armrest up to get closer to me, sent tears streaming down my face. Matt did that every time. Driving from London to Oxford where Matt was born and raised was emotional. I couldn't stop the tears from flowing.
All of the places he had told me about were right in front of me, but he wasn't. He had so many places he wanted to show us. He wanted so badly to take Quinn to Wales, one of his favorite places on earth. We'll take her in honor of him, but it won't be the same.
I can see him here. I see him everywhere we go. A man on the tube who sat directly across from us had eyes eerily similar to Matt's. Sometimes I'll see someone that looks like him from behind and my heart will almost stop.
Before we boarded our plane in Atlanta, I took his remains to the exact spot we touched when he flew into Atlanta in 2012. I remember exactly what he looked like that day. I remember everything he was wearing and how he still smelled amazing after a long day of travel. I remember how hard he hugged me and exactly what kissing him felt like because it seemed we were the only two people in the world in that moment.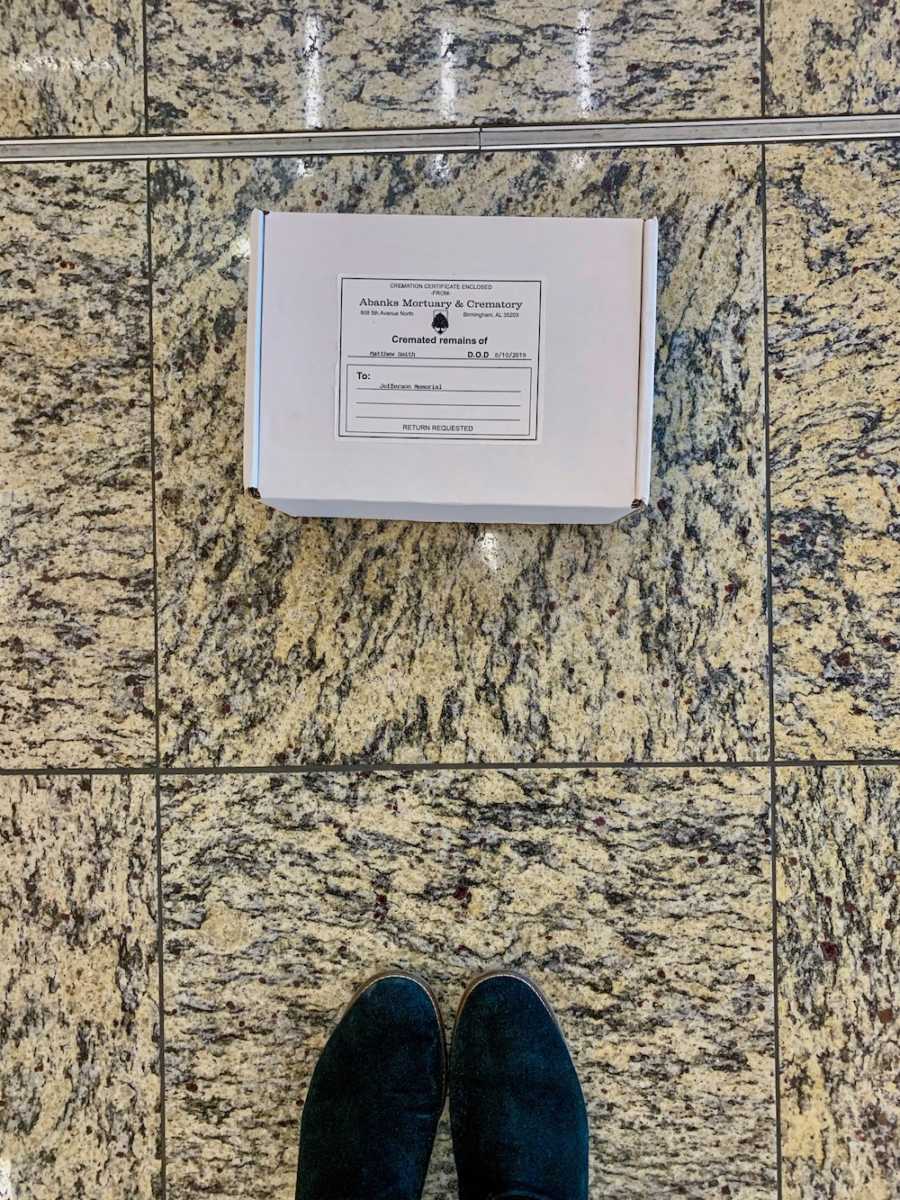 I laid the box down on the exact tile we stood on.
Over the years, we have been in and out of that side of the airport a ton of times picking up his parents and dropping them off. Every trip we would go stand on our tile and kiss. The emptiness I felt staring at that box was enough to kill me right there. He'll never grab me and kiss me again. He'll never tell Quinn how much he loves me again.
That worries me. I'm worried that all she'll have is our stories of Matt and how much he loved us all. I need her to see it in person, so she knows never ever to settle for less than she deserves. I hope she remembers a little bit of the good, before cancer caused all the bad.
Taking him home for Christmas is a promise I made when he was dying. I would've promised him anything in the world to make him happy while he was suffering, but 'Take me home to my mum and dad' was something I had to follow through with.
On the flight I didn't want to put him down. I did a lot of talking to the box on the way.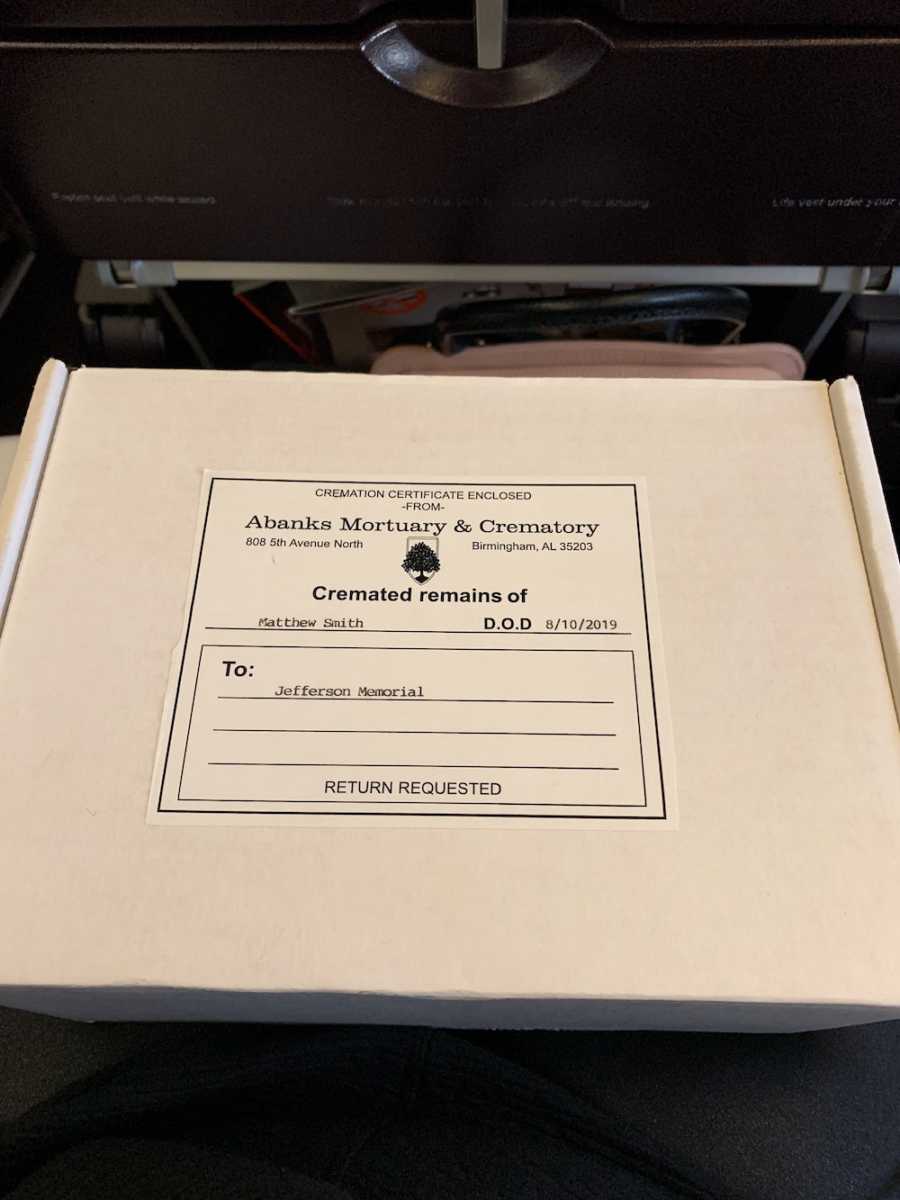 The captain came by to give his condolences and let us know that he was honored to take him home and that we would get him there as fast as possible. I couldn't even squeak out a word when he came by. I just nodded and cried.
Over the next 2 weeks, we will be going to all of his favorite places and doing all of his favorite things. He's not here to do them with us, but I'll continue to look for him in the laughter of strangers, the similar eyes of men on the train, and in his daughter, as she does special things like play with his 30+ year old train set.
Life has to go on without him. But we can't forget him because there is a huge hole this Christmas without him here and it's real and it's raw and it's gut wrenching.
'I'll be home for Christmas, if only in my dreams'"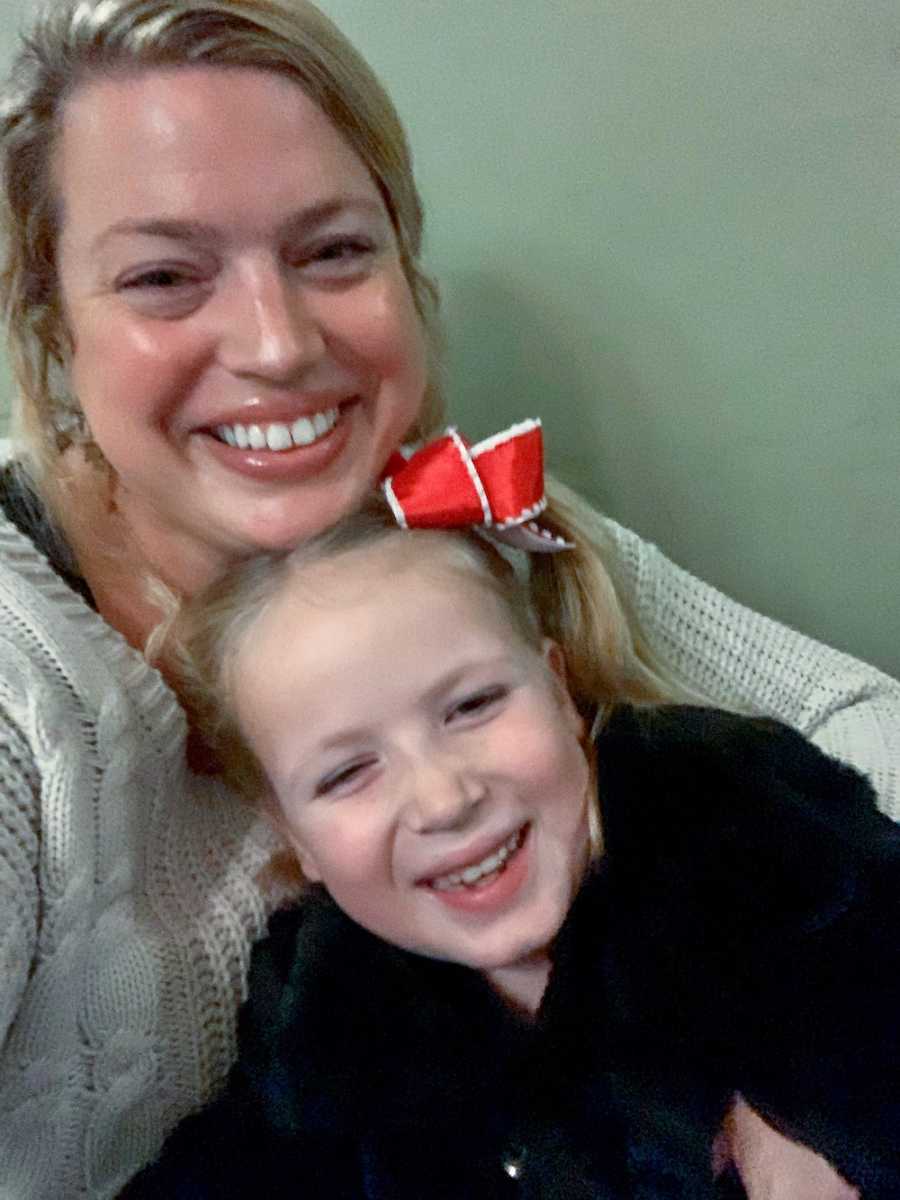 This story was submitted to Love What Matters by Cyndi Smith, 38, of Moody, Alabama. Follow her journey on her website here. Do you have a similar experience? We'd like to hear your important journey. Submit your own story here. Be sure to subscribe to our free email newsletter for our best stories, and YouTube for our best videos.
Read Cyndi's full back story here: 
'I feel like I'm dying.' He started going downhill. He was diagnosed with the flu, and sent home to rest.': Woman loses young husband to incurable colon cancer, 'I know how much he loved me'
Do you know someone who could benefit from this story? SHARE on Facebook to let them know a community of support is available.