"I have laid awake at night trying to find words to describe the nightmare Nick and I have found ourselves in. Almost exactly four weeks ago, my life was changed forever.
My family and I were preparing to go down to St. George for my oldest son Drew's first baseball tournament. Baseball season was just getting started and we were all excited to be back at the ball park enjoying some much-needed sunshine.
My 6-year-old son Nixon had been complaining of leg pain for the last few weeks, and we had been doing everything we knew to help his growing pains. He is just like his older brothers, Drew, who is 11, and Hudson, who is 8. They are always playing sports and Nixon could be found at recess either playing soccer or football. He was just finishing up basketball and baseball season and after weeks of putting it off as growing pains, my husband Nick and I decided to take him in.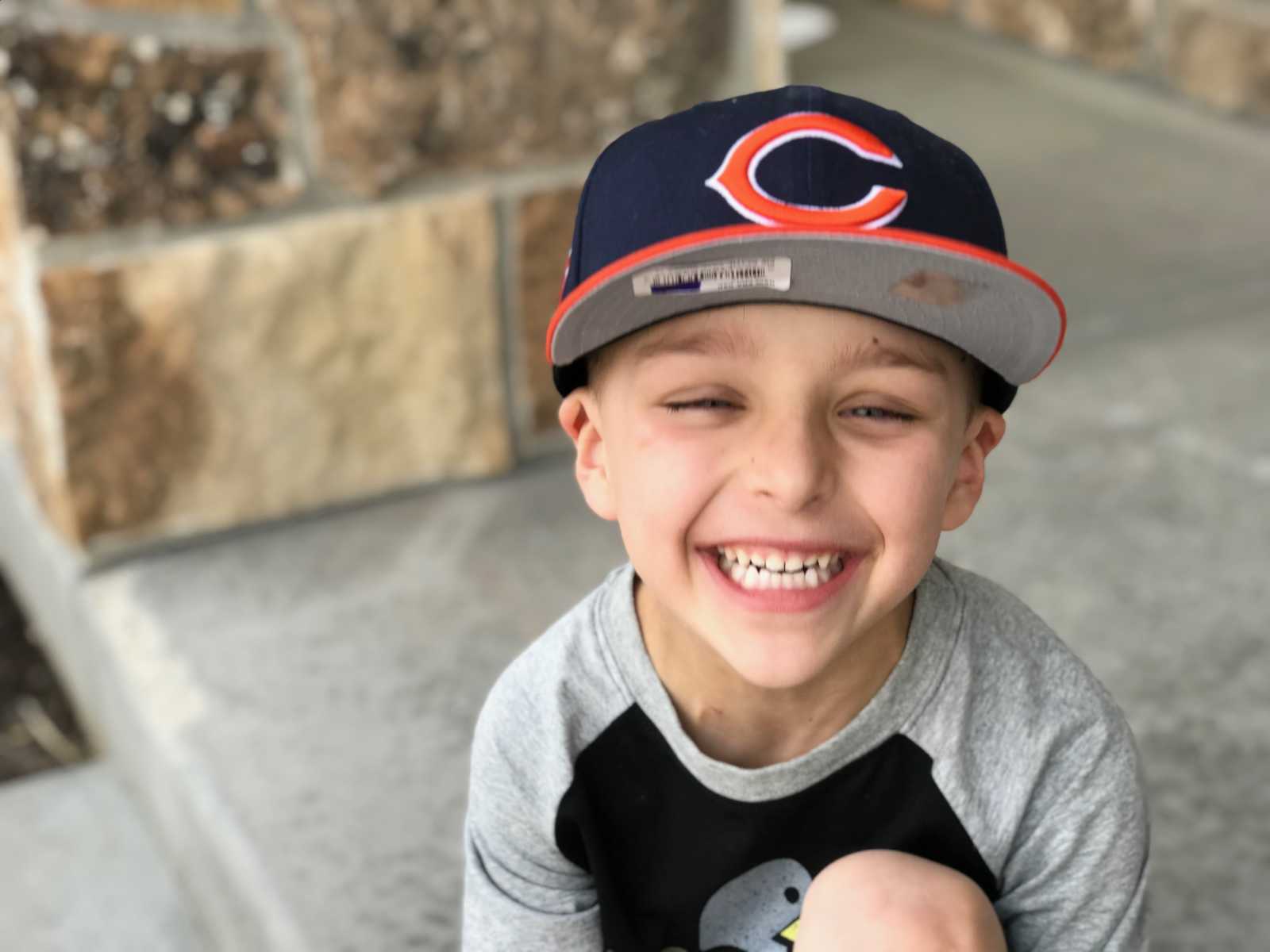 We were able to get an appointment in the late afternoon right as were planning to leave town. I was running behind on packing and Nixon hadn't complained about his leg hurting that day and had been playing outside. While we were waiting in the waiting room, I mentioned to a friend who was also there that I was paying $25 to have the doctor tell me that it was growing pains. As it always seems to go, you bring your child in sick, and they end up having a cold. You think they have a cold and wait to take them to the doctor, and they end up having strep.
Our doctor, Dallen, recommended having a quick X-ray. We waited in the room for the results, anxious to get on the road. Dallen came and asked to speak to me privately. I followed him to where he had an X-ray of Nixon's leg. I could sense right away that something wasn't right. Dallen proceeded to show me where there was a large tumor growing in Nixon's femur. My mind started to spin. How could a boy be running and playing every day with that big of a tumor? Dallen told me that he had placed a call into Primary Children's Hospital oncologist and we should get ready to possibly go get additional tests.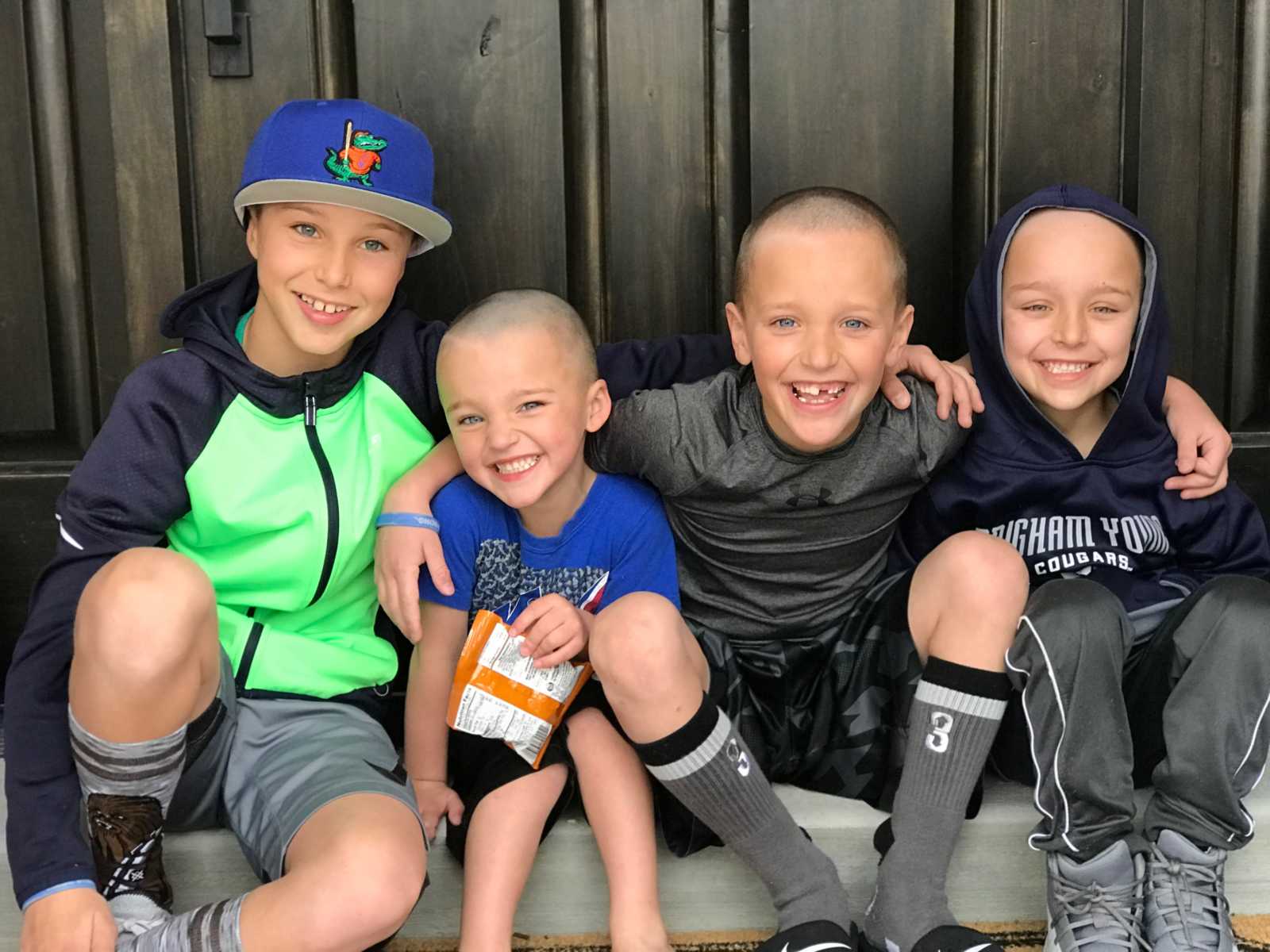 My husband and I quickly made arrangements for Drew, Hudson and our 3-year-old son Jett, and headed to the hospital. Nixon had packed his backpack full of stuffed animals, his vet kit, his iPad and army coloring sheets. He was admitted right away to the oncology ward and had blood work sent to a lab and an X-ray that night. The following morning he had a CT scan, an MRI, a bone scan and was prepped for surgery. The doctors were going to do a bone biopsy to see if his tumor was malignant or not. They would have a pretty good idea if it was by doing some tests right there in the surgery room.
If it was, they were going to put a port into Nixon's chest where he would receive his chemotherapy treatments. I couldn't wrap my mind around why they were talking about cancer and chemotherapy. Yes, he had a tumor, but I thought we could just remove it and get back to our lives. Three hours later the surgeon informed us that the tumor was in fact malignant. Nick and I were devastated to say the least. Our beautiful, perfect son had cancer and the future was full of unknowns.
After Nixon woke up from surgery Nick and I went to meet and discuss Nixon's treatments with his oncologist. During that meeting we learned that Nixon's femur had multiple tumors. We also learned that the cancer had spread to his lungs and he was literally going to be fighting for his life. When I heard these words, my whole world stopped. This could not be happening. Not here. Not Ever Again. I was in complete shock and couldn't breathe.
Nick and I had been in this hospital before with one of our sons who was also fighting for his life. Our second son, Cole, was born over 9 years ago and passed away at Primary Children's Hospital after only living for 6 days. He fought hard with his might, but his plan was not to stay here with us. The night before Cole passed away I was praying to understand why this was happening and how I was going to bury my sweet baby. I received the strongest inspiration that Cole was sent to this earth to receive his physical body and then return to live with God. We are all God's children and Cole was not only my son, but God's as well, and He had greater plans for him in Heaven. So why was this happening to us again.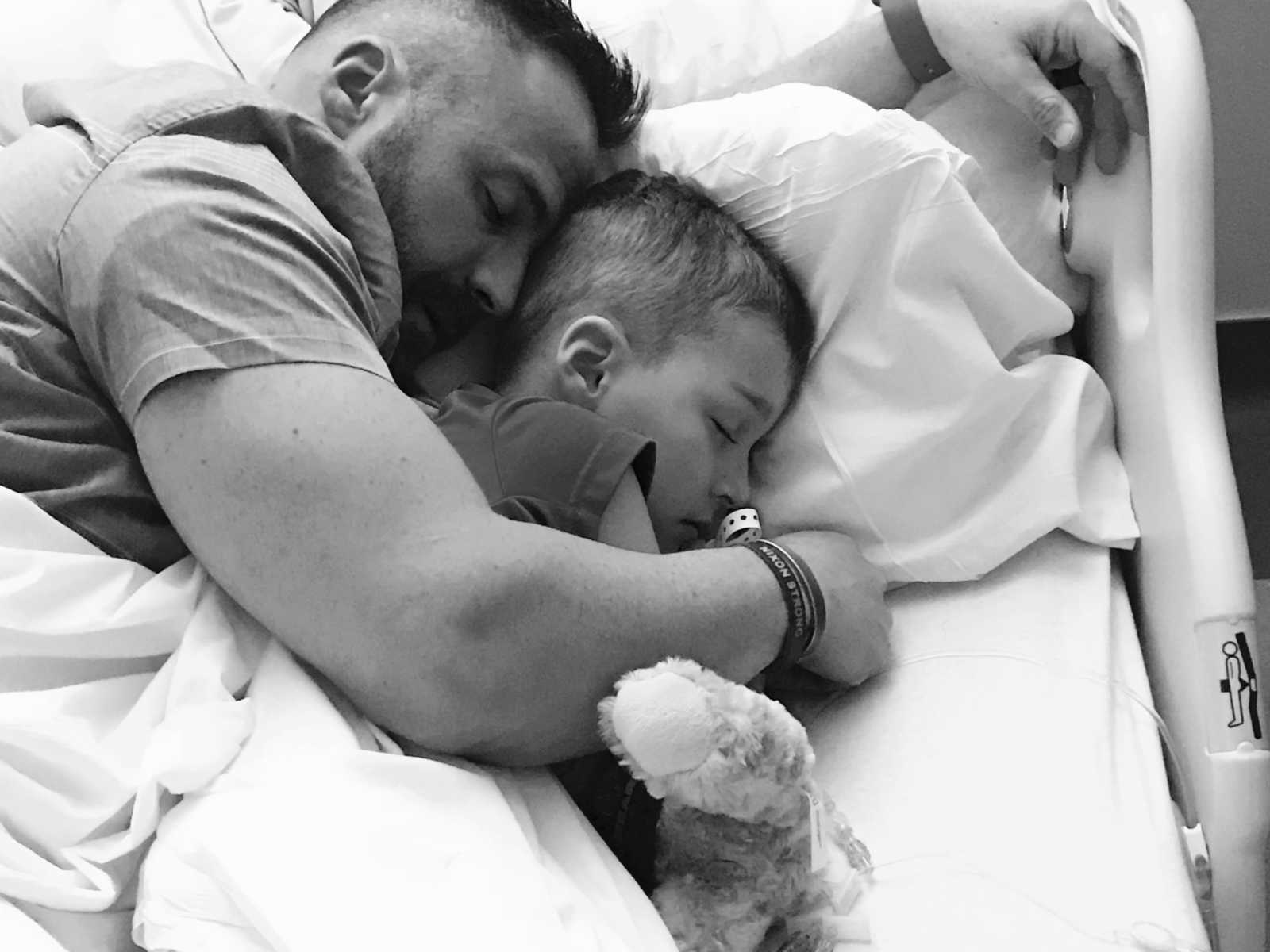 I know without a doubt in my mind that angels walk the hall of Primary Children's. I truly believe that. However, a part of me also feels that it is a graveyard and I was not about to have my sweet Nixon join. He is a fighter. He wants to play for either BYU or Navy football and be a Navy SEAL. A couple months earlier, Nixon had been running up the stairs and was doing push-ups with his shirt off and head phones on. When I asked him what he was doing he replied that he was training to be a SEAL. He had also run across the street to his friend's house without shoes in the middle of the winter claiming that 'Navy SEALs do it.' He wants to be a Teppanyaki chef, is starting his third year of Rookie 6 baseball and was accepted to learn Chinese next year like his brothers. His future could not be taken from him. It was too great.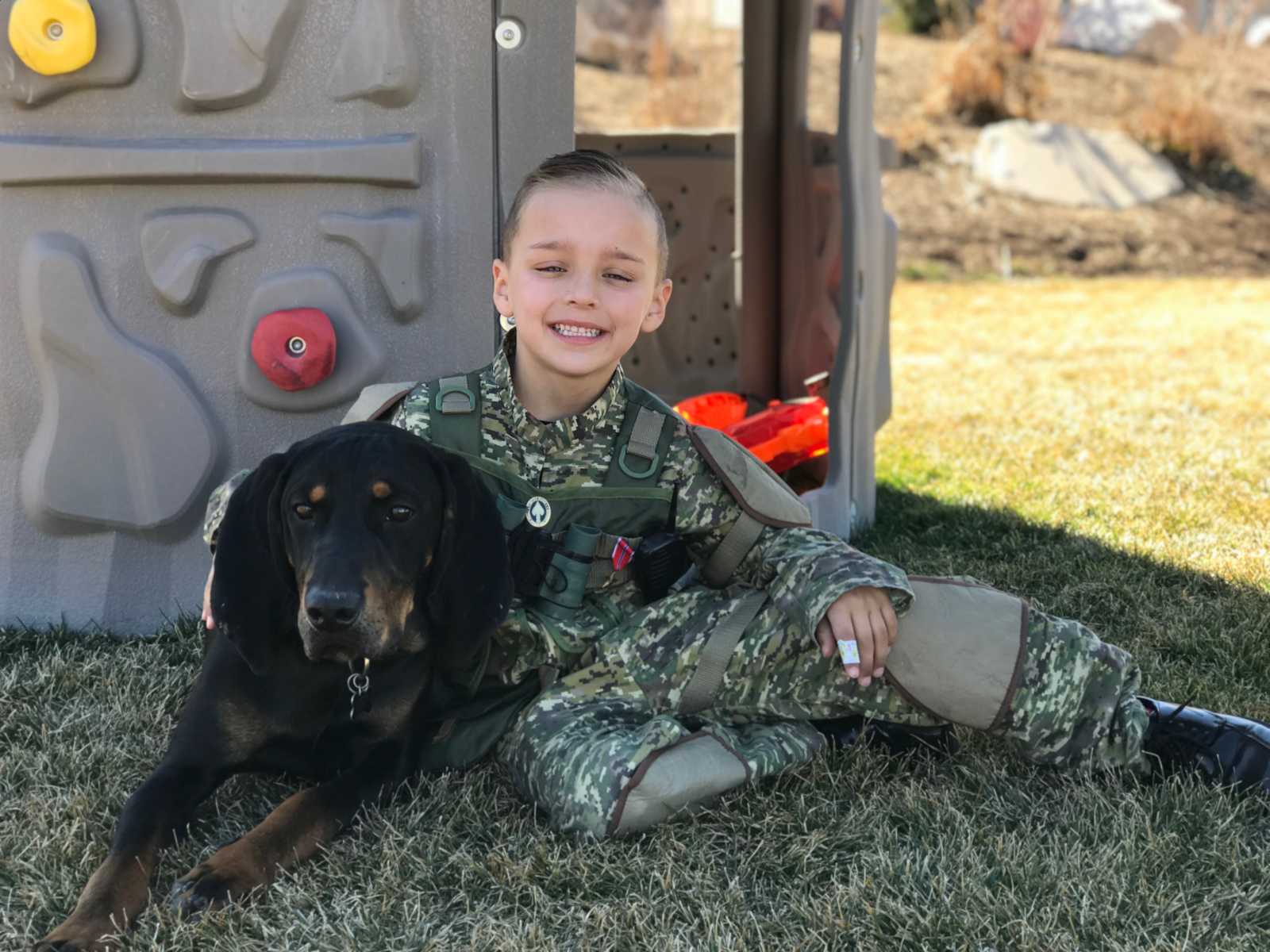 The following days were spent in a blur. I felt like I couldn't breathe. We arrived at the hospital the following week ready to get the process started of getting Nixon better. His first treatment of chemotherapy went well. We had heard that a lot of patients get really sick, but we were fortunate and he only got nauseas a handful of times. A week after finishing his first round of chemotherapy Nixon was feeling better and I was hoping that he could go down to Arizona for a few days for quick family trip before his next round. Life has a way of throwing us curveballs, and on Sunday, March 4, in the middle of the night, Nixon woke with a fever. I called the oncologist on call and they told us to bring him to the emergency room to be looked at and possibly admitted. It turned out that he was sick with a coronavirus. We spent four days in the hospital waiting for his fever to break so we could go home.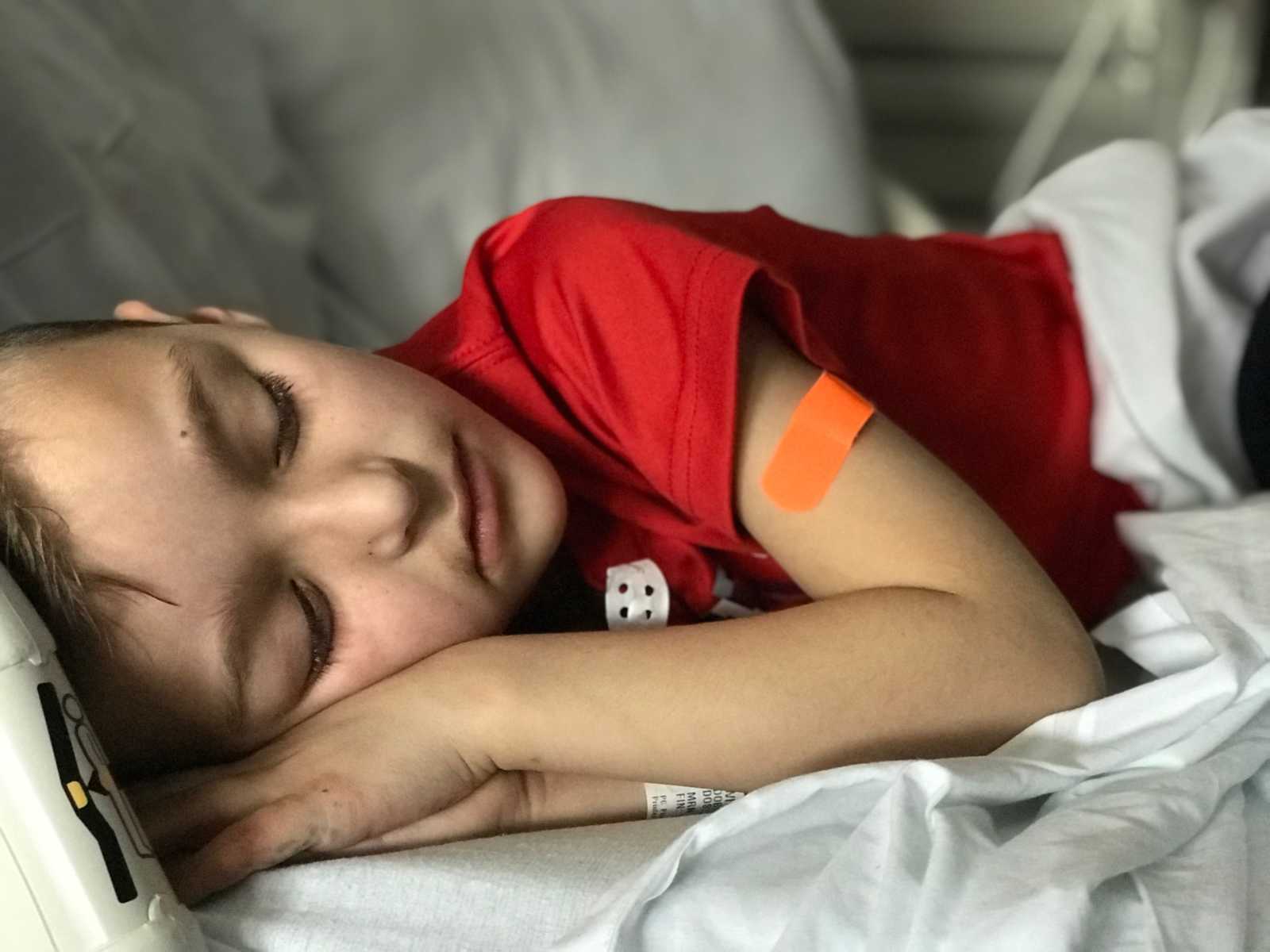 During our time to and from the hospital Nixon has been surrounded by so much love and support. Neighborhood bakes sales, pony rides, High Fitness fundraiser, dog tags made in his honor, custom shirts with #NixonStrong, military members coming to see him, the Utah Jazz Bear stopping to say 'hi' and hundreds of cards and packages wishing him luck and strength. They are all great distractions for the nightmare I continue to wake up to.
A few nights ago we threw Nixon a head shaving party. His hair had started falling out and I thought it would be a fun way to get new recruits to join Nixon's Army and show their support for him. It was amazing to see how much love people have for him.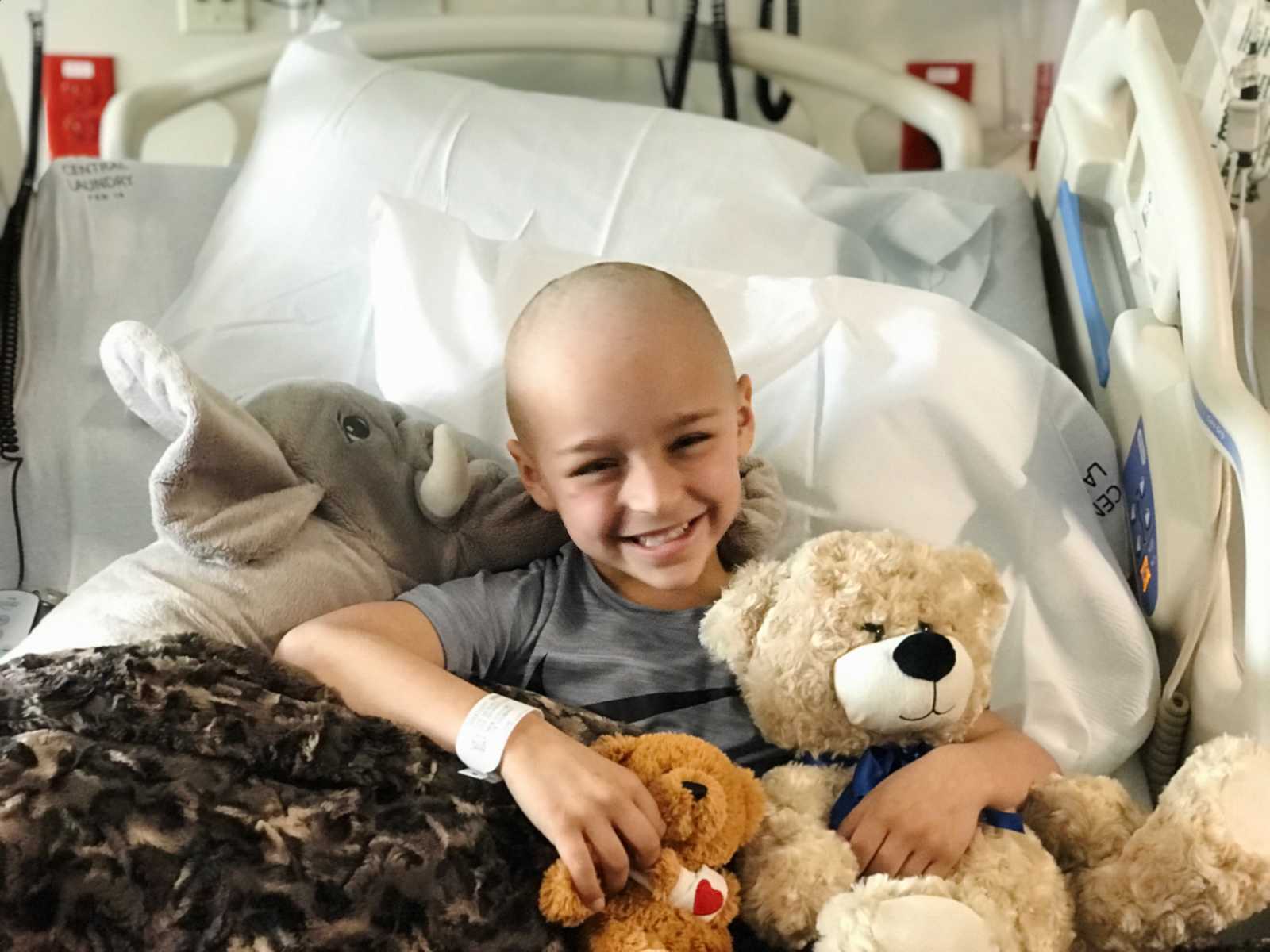 Yesterday we started another round of chemotherapy with a new drug. The medication is known to be mild in terms of making the patients sick. It took 4 hours to have it all go into his body. Nixon was almost finished receiving it, and the nausea kicked in. He sat up and started throwing up everywhere. His body was so tense and the vomiting was horrific. My heart broke for him. Why does such an innocent kid have to endure so much at such a young age? He has taken numerous medication the past few weeks, and screamed in pain. He has cried and wondered why as I have had to give him shots to boost his immune cells. As I was holding him while he was throwing up, he looked up into my eyes and I could just read the pain and sadness.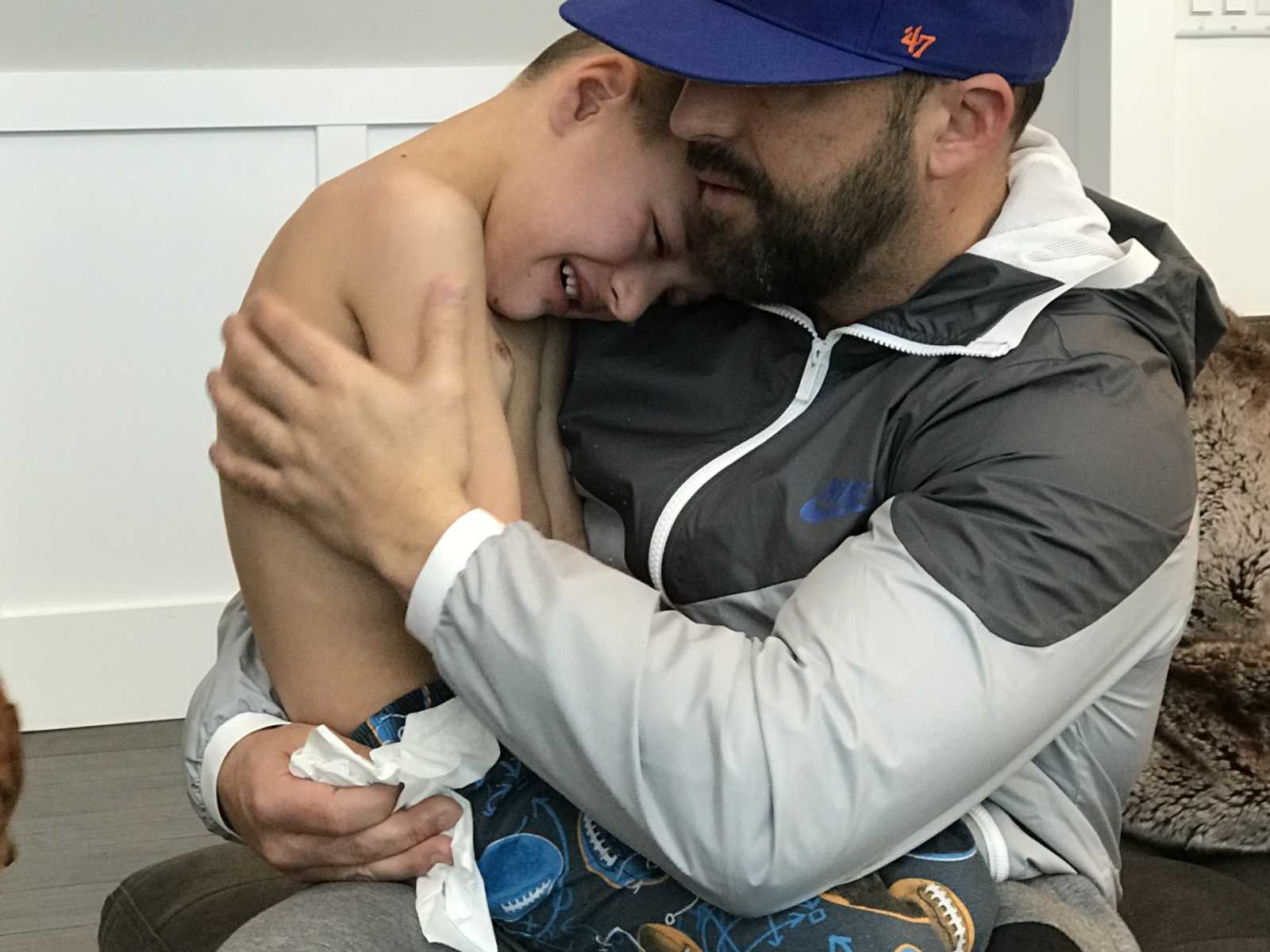 We have talked about how his body has cancer, a bad infection, and how he will get sick before he gets better. But the reality is this is just horrible. It has put stress on our little family and has been hard to be apart. Nixon misses his brothers and they miss him. Like I mentioned earlier, Nixon has received a huge outpouring of love and support. It has been so good for our family to be distracted from this horrific disease.
I was given some advice in terms of having a child with cancer: 'Love and treasure the good days. Laugh and be silly and love. And on the hard days, hold and comfort and love one another.' So that is what we are doing right now. We have a couple more months until Nixon will go in to be checked to see how his body is responding. Until then, we take one day at a time."
This story was submitted to Love What Matters by Janessa Whatcott of Utah. You can follow her son's journey on their Facebook page, NixonStrong. Be sure to subscribe to our best love stories here.
SHARE this story on Facebook to help encourage this little fighter.