"This weekend we celebrated birthdays for two of my son's.
The feeling of wanting my own mom here to celebrate and spoil her grandsons was overwhelming. I even made a last minute run to the grocery store, just to let the tears pour. Wanting her here for them was hurting me worse than wanting her here for me.
It hurts because I know the kind of Nana she would have been, if only she had been given the chance.
I know the kind of memories she would have made with them, and the laughs they would have shared together.
I know she would have been front and center at all their events, and helping to plan all their parties.
I know I wouldn't have to tell them about her hugs or her laugh, because they would have known it first-hand themselves.
I wouldn't have to answer the question, 'Is Nana in heaven? Can she visit us?' Instead I would just pick up the phone and have her come over.
I know she wouldn't be just a memory we talk about, but someone they know in real life.
She wouldn't miss a special event and she would beg to watch them every chance she could.
So I cried.
I cried for them and for her, and for the Nana they'll only know through stories and pictures and the memories I have to share with them.
I cried in the truck, I cried getting out of the truck, and I cried down aisle five at the local grocery store.
Because the truth is, sometimes that's just what grief does, it makes you cry and it doesn't care where you are.
Then I realized she was there at the party for her grandsons.
She was there when I dropped them off for the first day of school, and I was scared and they were too.
She was there when they opened their Christmas presents, and when they lost their first tooth.
She was there when they asked if she could visit from Heaven.
She was there all those times in between, when they long for one hug from Nana, or when we tell them another story about how the distance from heaven to earth couldn't stop their Nana's love for them.
She was there in aisle five when I was crying for them, wishing for just once, they could have Nana on their birthday party invitation list.
Nana is always right wherever they are, because even though she never got the chance to meet them, that can't stop a grandma's love.
Having Nana there doesn't look like we had hoped or thought it would. But she's still there, because a Nana's love doesn't just go away when they do."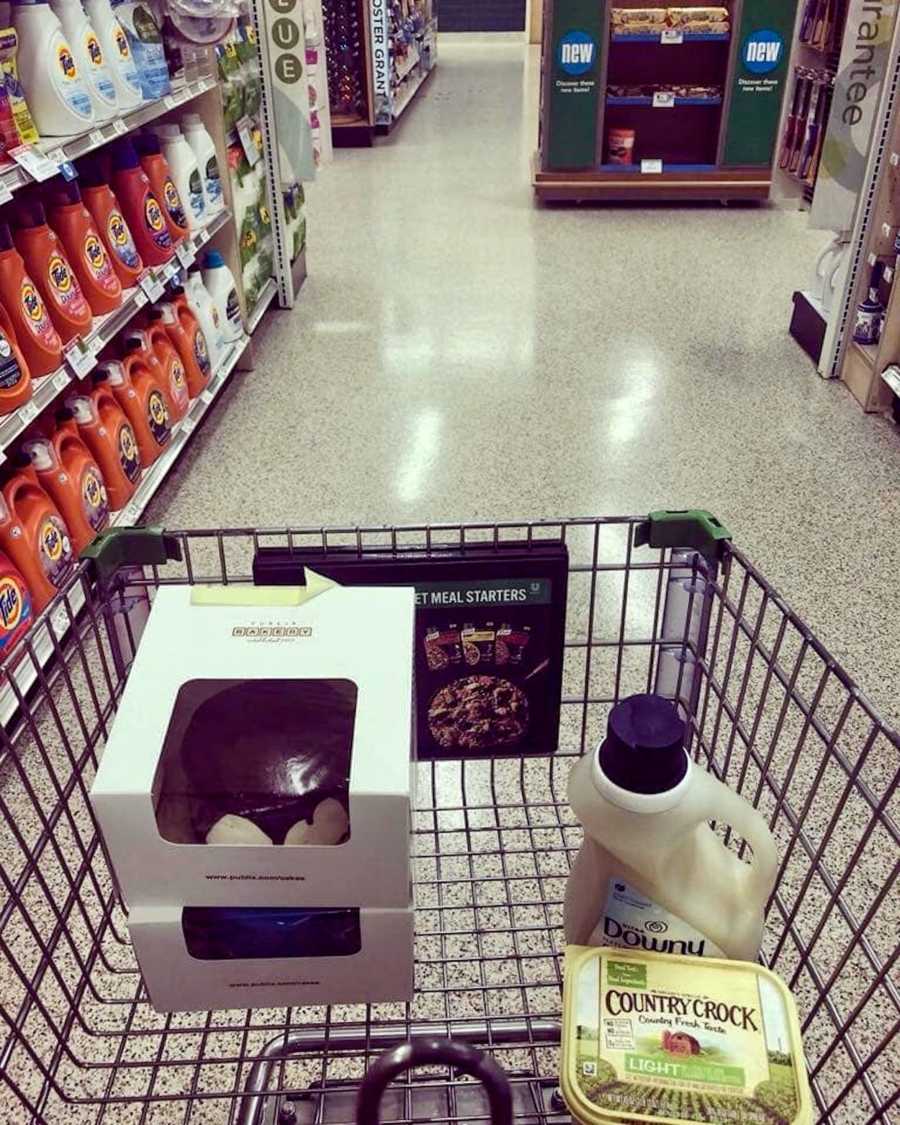 This story was written by Nikki Pennington of Grief To Hope with Nikki Pennington. The article originally appeared here. Follow her on Instagram here and Twitter here. Submit your story here, and subscribe to our best love stories here.
Read more from Nikki here:
'For our 1-year anniversary, my husband took me to McDonald's and bought me the dollar menu. It's all we could afford.': Wife insists 'being treated like a queen' looks different 'than what the world told you it should'
'A friend of mine called. 'Hey, I'm going to swing over and hang out with you for a few.' I panicked. This wasn't a planned swing by.'
'On our wedding day, my mom gave my husband a note. A note that was just for the two of them.'
Do you know someone who could benefit from this story? Please SHARE on Facebook or Twitter.