"Surrogacy was NEVER a part of the plan. As the oldest of five with a type-A personality, I always had a plan with a backup plan. I enjoyed making list, organizing anything and everything, and creating schedules and/or Excel sheets. I remember making several chore charts for myself and my siblings in order to help my parents enforce things get done without having to remind my siblings constantly. They all laughed at me at first, and then they got upset I actually tried to play mom and enforce it.
I did this a lot. Played mom or second mom to them. They hated it, as I'm sure the one mom was enough… but I know they also secretly loved it. They loved when big sister, Jay, came to the rescue. And I loved it.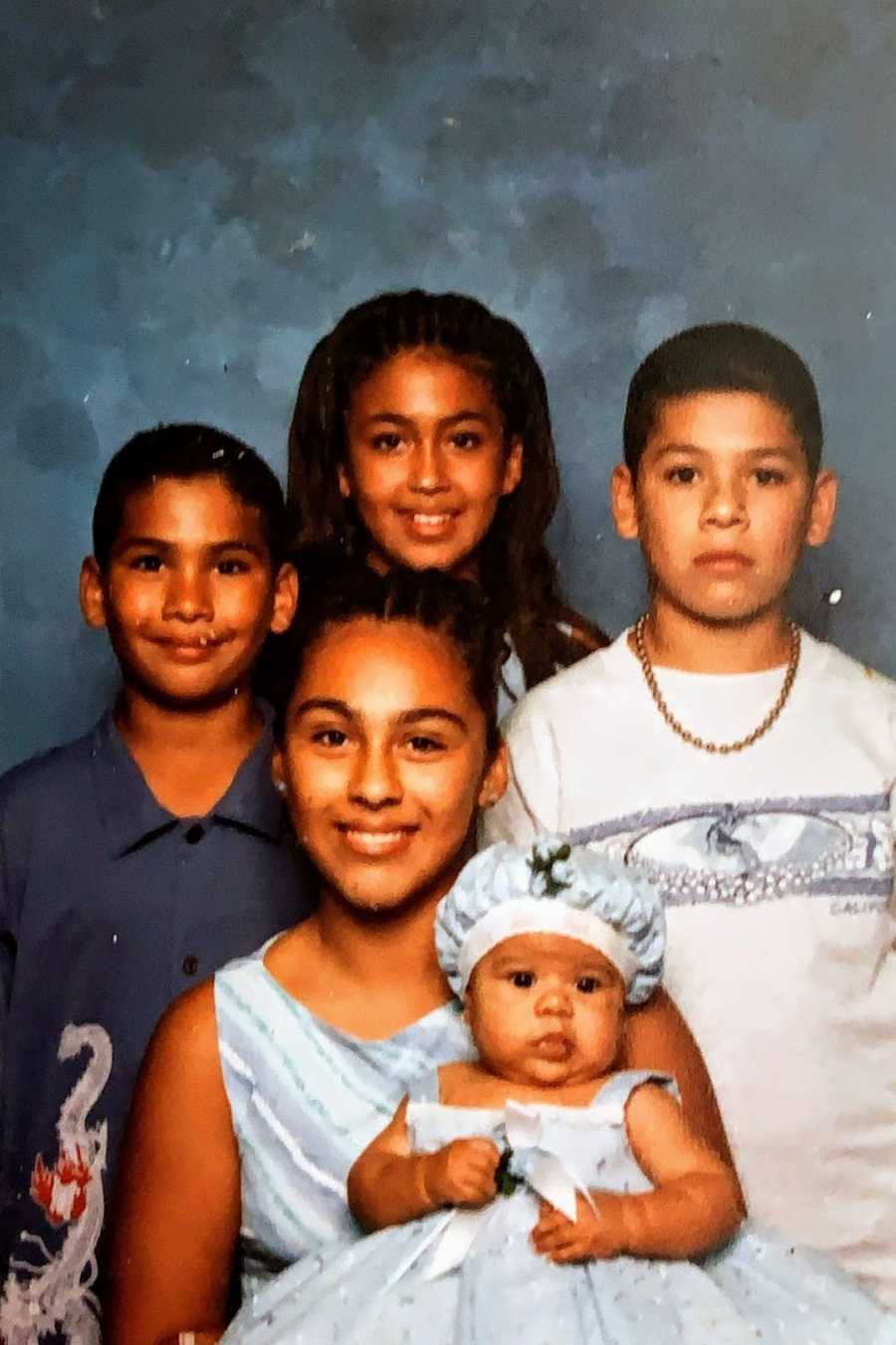 I loved caring for them, coming to their rescue, feeling needed and valued; that's what motherhood was to me, after all, and so I made motherhood a part of the plan. Well, maybe. There was a time where I also wasn't sure if I wanted to be a mom or even married. I have AMAZING parents, but during my childhood, they split up and got back together several times. Each time was more painful and I always took it so hard. It was probably the main reason why I felt the need to protect and mother my siblings. I just couldn't understand—why have kids or get married, only to put us all through the pain of being separated? It was confusing and hard, but I do have to say my parents tried and always communicated with us. We always had what we needed and more.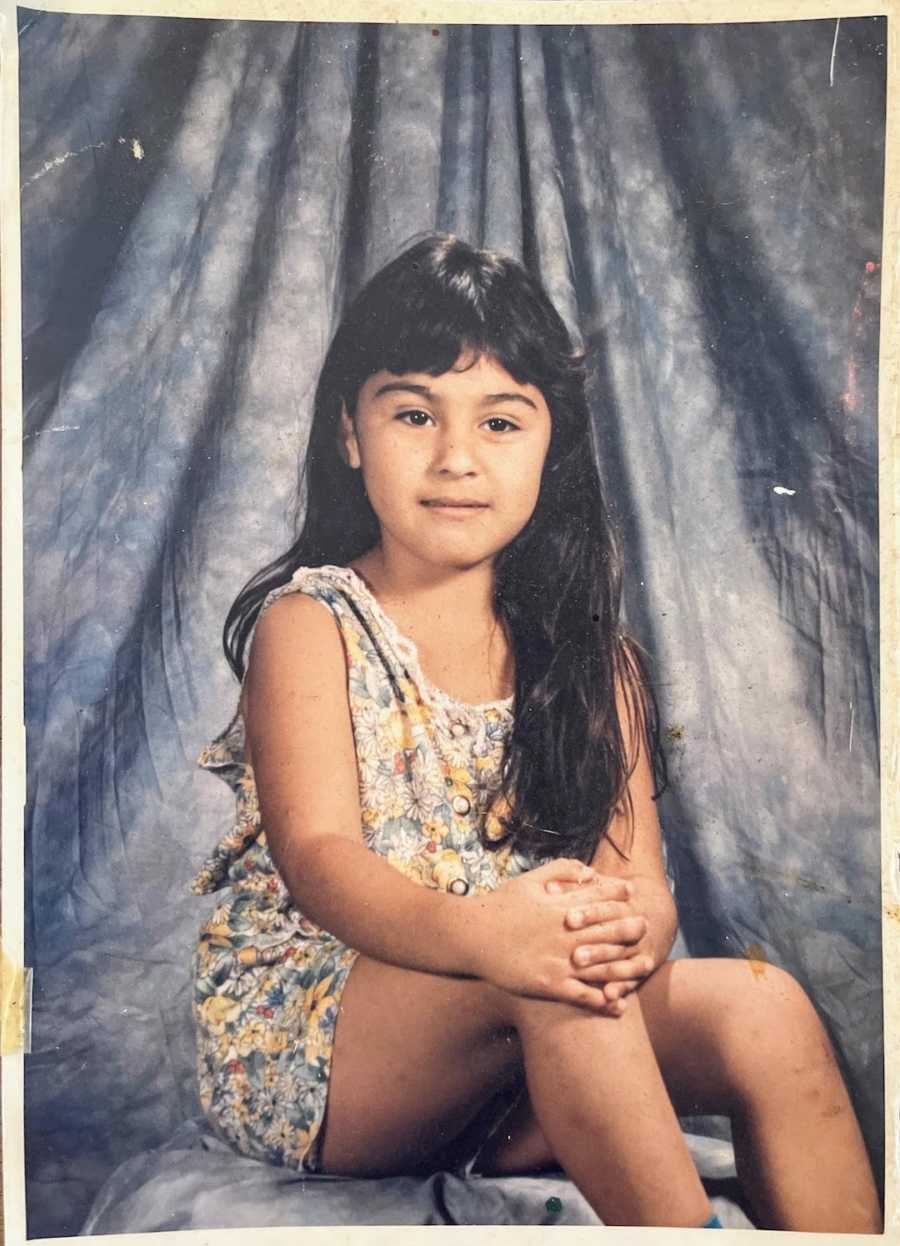 I just loved my family so much and I wanted us to be together always and for everything. They eventually worked it out and got married when I was ten years old (1999), and it lasted until my second year of college (2008). They remain friends and, as always, great parents. During those 'perfect years' when my parents were married, we had a beautiful little house in a good city, which meant no more moving. It meant stability and going to ONE school with the chance to make some actual friends. When my parents were on and off, we moved a ton so I didn't bother with trying to make friends. Well, I finally made friends, and one of those friends lived around the corner from my home.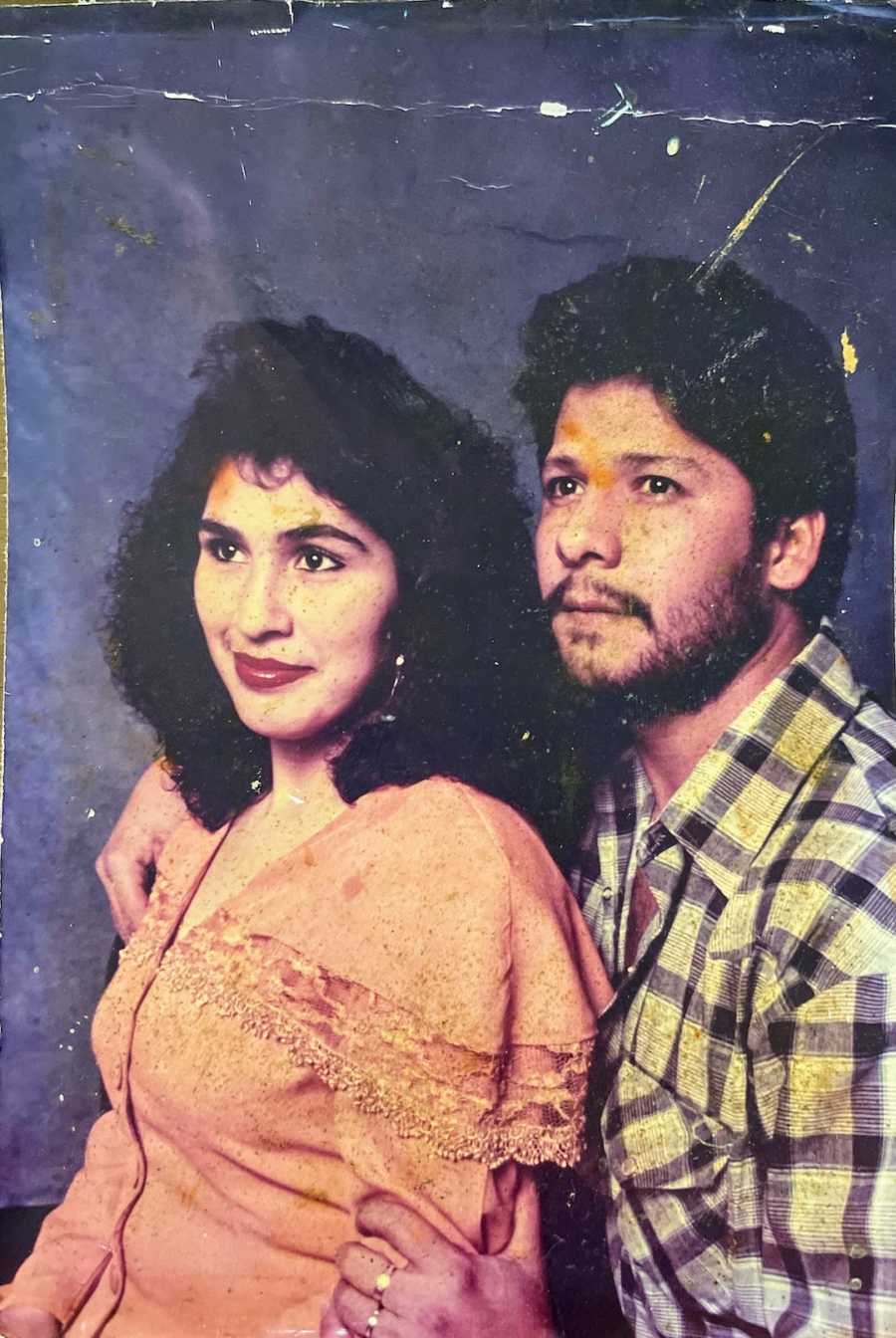 We were 12, and she opened up to me about her life as a foster child, what her world and family dynamic looked like, and how she longed to be adopted but knew her chances were slim since she was already a teenager. Her story made a huge impact on me. I felt a new tug at my heart and adoption became a part of my plan. Fast forward to when I met my husband, I was 17 years old and being pursued by the kindest, most determined young man. Carlos won my heart, and at only 19 years old, we began dreaming of what our life would be like. Like me, he wanted children. I shared with him I wanted to adopt, and his reaction only confirmed what I already knew. I wanted to do life with him. He just wanted a family with me, no matter how we got it.
Carlos and I did a lot of growing up in the years we dated. We faced many ups and downs together, like both of our parents getting divorced a year apart, a few health issues, and career changes, but also served together in our local church. We supported each other and graduated college. We were best friends who got engaged and married in May of 2014 at the beautiful Tennessee Gardens in Redlands, California. We continued to dream of our futures and when we'd finally start a family. We decided we would try for our own first and then adopt. Our first baby, Melody Moran, was born on January 7, 2017, and she was perfect in every way.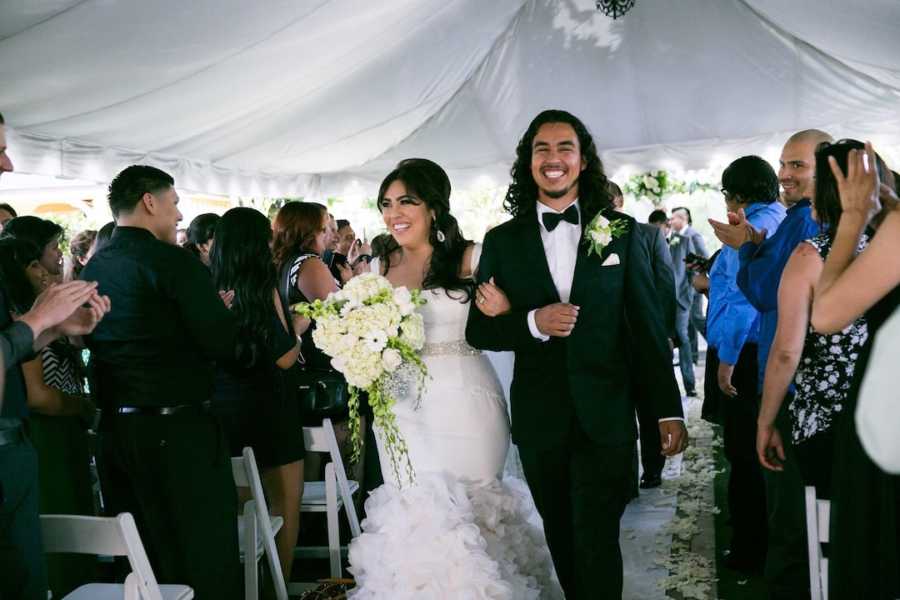 While we were 'trying' for a baby, I learned so much about my body and how it works, and all the things that have to line up in order for this miracle to happen. I learned it was beautiful, yet complicated, how a life came about. Beautiful in the process of making a baby and experiencing all the highs of each milestone during pregnancy, right up until the best moment of all—holding your baby in your arms. Complicated because so many things have to line up, and how much harder and /or longer it takes for some and realizing it doesn't happen at all for others. I was at an age where many of my social media friends were having or trying for a baby. I became aware of infertility and felt yet another tug at my heart. When I held my baby girl for the first time, I thought, 'Everyone who wants this SHOULD be able to experience this in some way.'
I remember reading an intended mother's infertility journey and how she became a mother through surrogacy. The idea of becoming a surrogate myself began, and I pondered it for the first 2 months of my daughter's life. I shared it with my husband, and to be honest, Carlos wasn't too excited about the idea, and I hadn't done much research to share with him. Not to mention, SURPRISE BABY NUMBER TWO ON THE WAY! I had a 2-month-old and another one on the way. On December 16, 2017, Mikaela Moran was born. I had Irish twins! During my second pregnancy, I had researched surrogacy a bit more and opened up the conversation with my husband once more. He listened and thought it was great, but also didn't know how he felt about seeing me carry someone else's baby.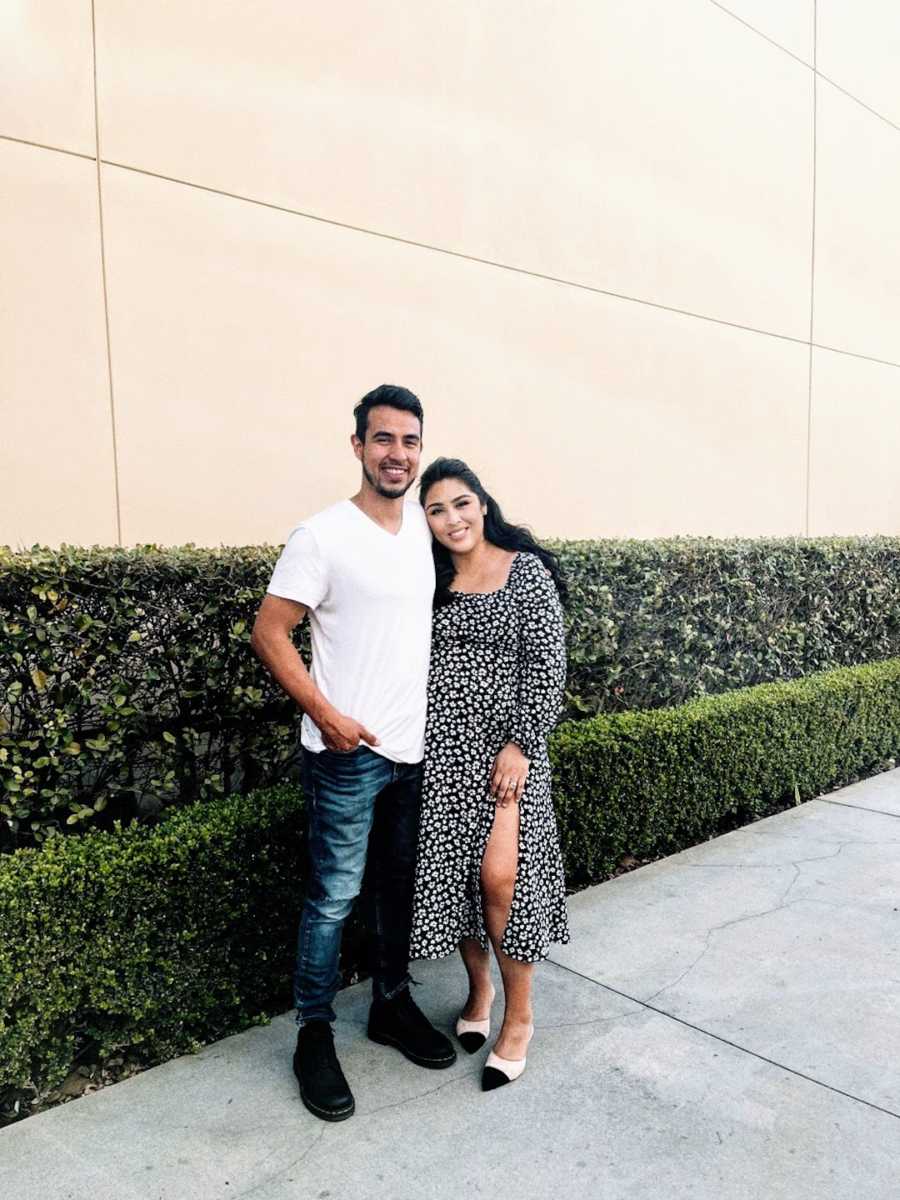 I never pushed and he always listened. It just became an on and off conversation as we continued doing life. I believe about 6 months passed by and guess what… BABY NUMBER THREE ON THE WAY! I should add this was planned, of course. We had decided in our dating years when we began having kids, if the Lord willed it, we'd have them back to back. Marcela Moran was born on August 3, 2019, and she just completed us. During my third pregnancy, our conversations about surrogacy became more serious (in a good way) and we talked about how it would look for us and our family, how our extended family might react, and even our church family, since we were leaders within our church. As a Latina, surrogacy is not often heard of in my culture, and as a Christian leader, I knew some would question my motives and actions.
As someone who always longed to honor God by loving and serving others, I began to question if what I was doing was enough. If I was actually loving and serving my neighbor the way Jesus had called me to do. My husband and I decided to make surrogacy a part of our plan. The best part was having my husband's full support, letting me know just how proud he was and how he thought I was doing something beyond amazing. Shortly after my third baby was born, we officially began the process in November of 2019. As if all those years of coming to the decision weren't enough, it was not a guarantee I would even become a surrogate. I had to undergo an initial interview, submit tons of medical records, pass background checks, and submit an official profile that would be shared with intended parents.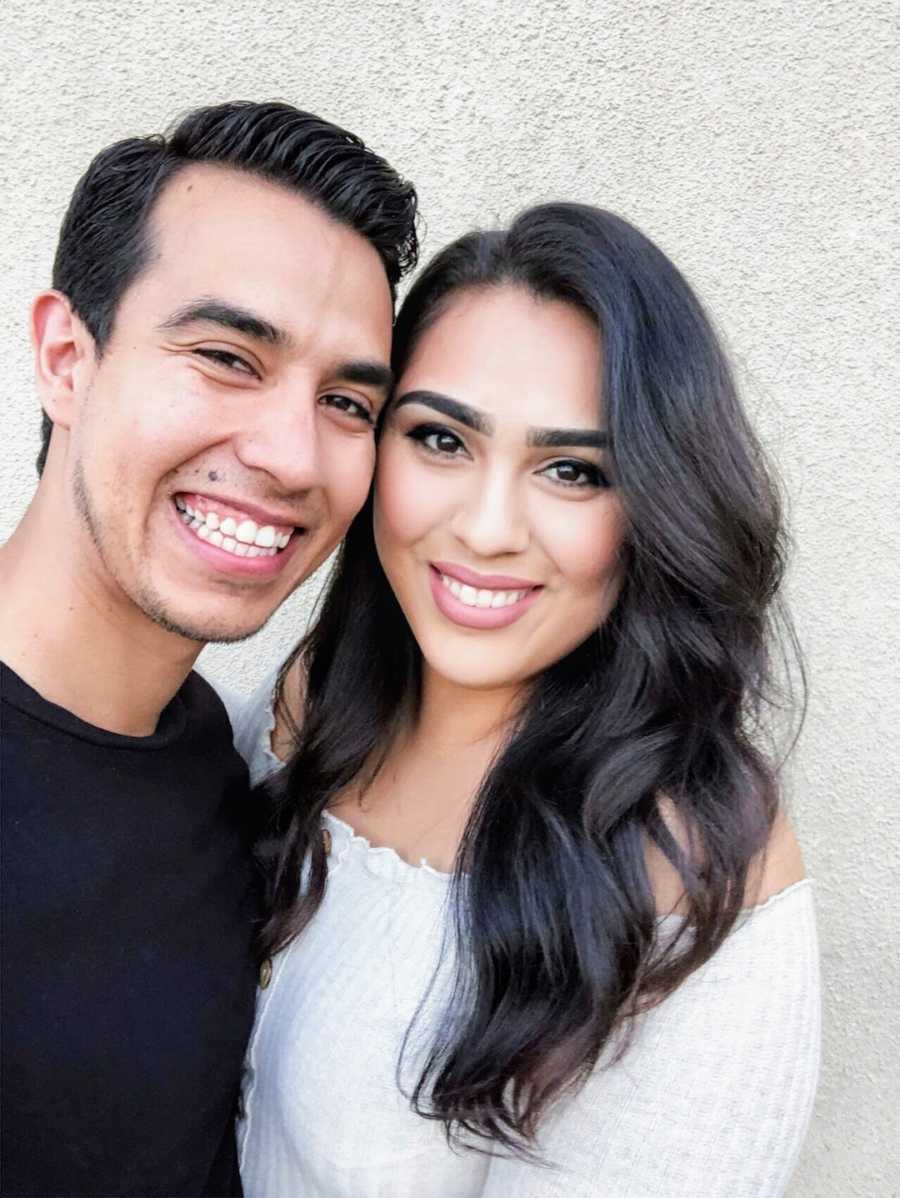 In January of 2020, my profile was shared, and just one day later I got a call I had a match. Some very special parents from Spain chose me and happened to be in town and wanted to meet! My husband and I met with them and instantly just knew. It was all lining up. Following our match, I was assigned a case manager and then had to pass a medical screening, mental health screening, and enter into a legal contract. This all took a few months and was happening during the peak of the pandemic. It set us back a few months and brought some concerns on both sides, but we finally made it to September of 2020. It was time to start medications and injections, and after a few exams, we had a transfer date of September 22, 2020.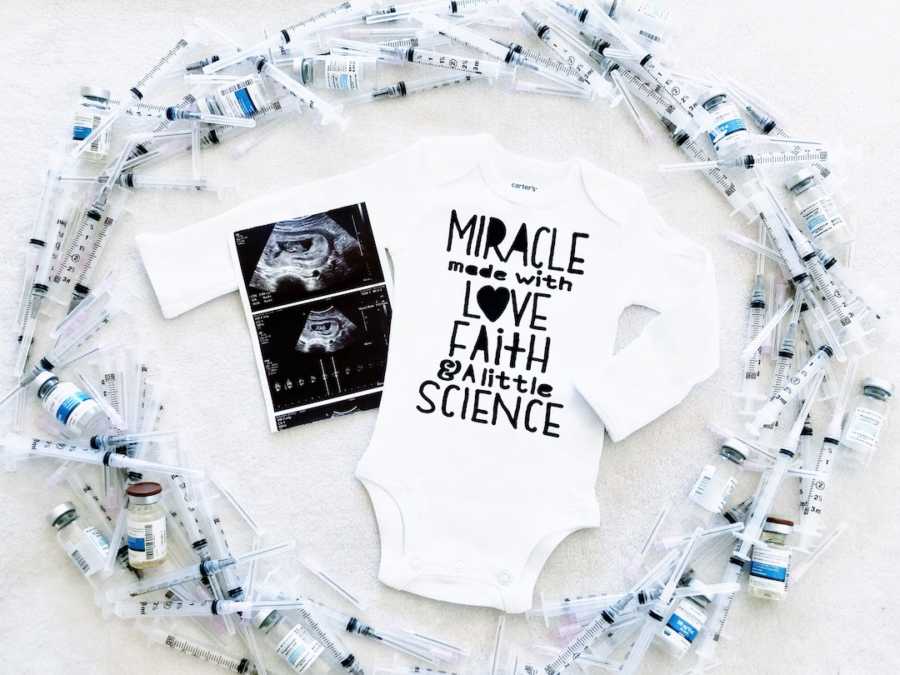 The day came and I was officially pregnant until proven otherwise. I rested and we waited a long 2 weeks to confirm pregnancy through blood work. The intended mother and I had been in contact almost every day since July of 2019. We have shared laughs, family photos, some concerns, and many happy tears. On October 2nd, 2020, we got the HCG confirmation. I AM PREGNANT! It's with privilege MY body was trusted with this baby. It's with honor I grow and nourish this baby. It's with pure love, faith, and science this baby is where it is and purely AMAZING my body accepted it. A baby who has been wanted for years. A baby who will be loved HARD. I am one proud surro-mama.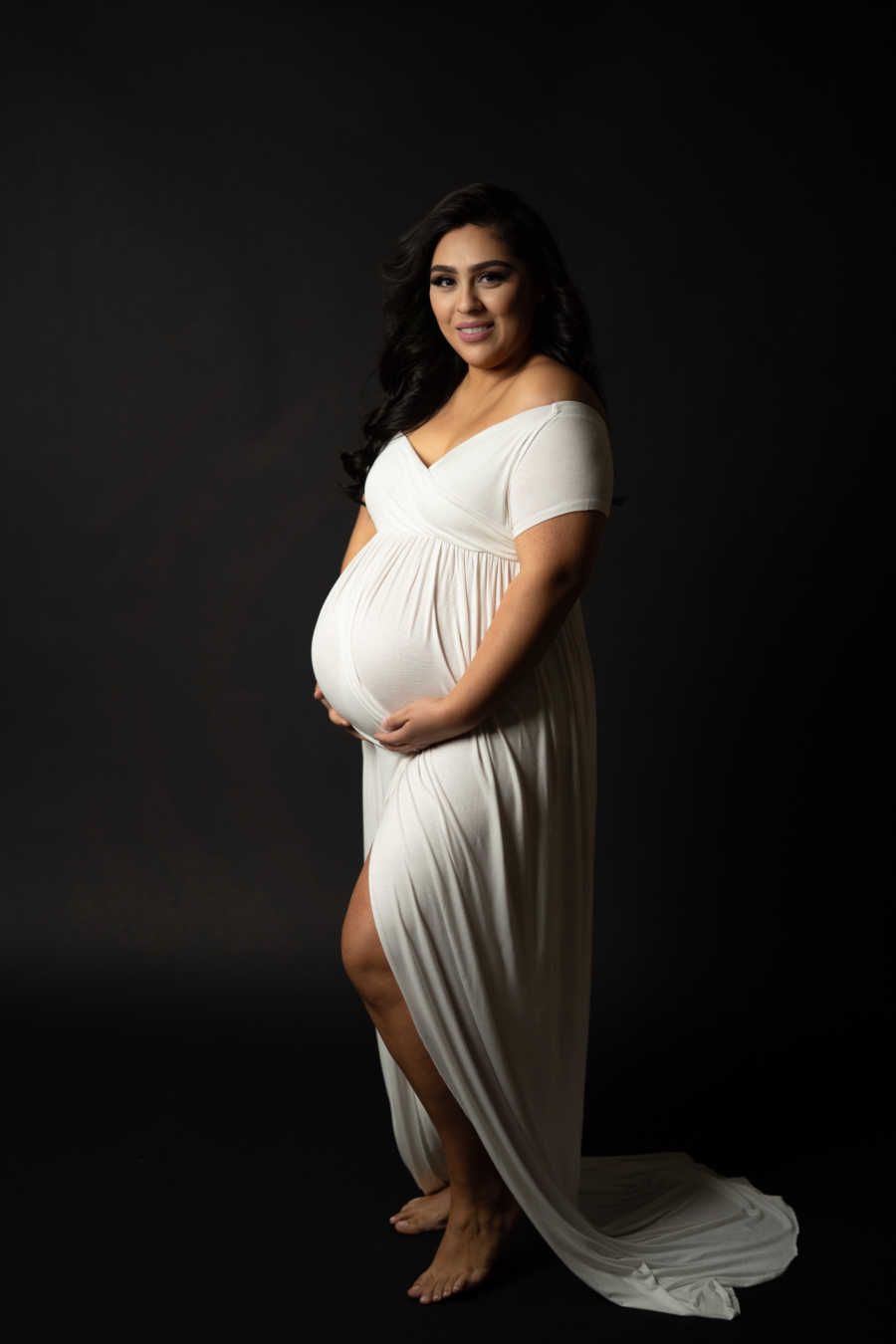 This journey has opened my eyes and my heart and has brought so much healing. In doing this, I had to step out of my comfort zone and step out in faith. It was a decision I made with tears, prayer, advice, and lots of support from my husband and my family. A decision I am forever thankful I made. Surrogacy was not only an answered prayer for my IPs, but also for me. Serving and loving others requires action, and I am certain this is love in action. I may not be changing the world, but I am a part of some plan that is changing someone's world. I am humbled by it all and more determined than ever to continue to love in action.
I am currently 35 weeks pregnant and excited the intended parents will arrive from Spain on May 15. They will be quarantined with time to spare in order to welcome their baby in early June of 2021. We're all excited and ready to meet this very long-awaited miracle."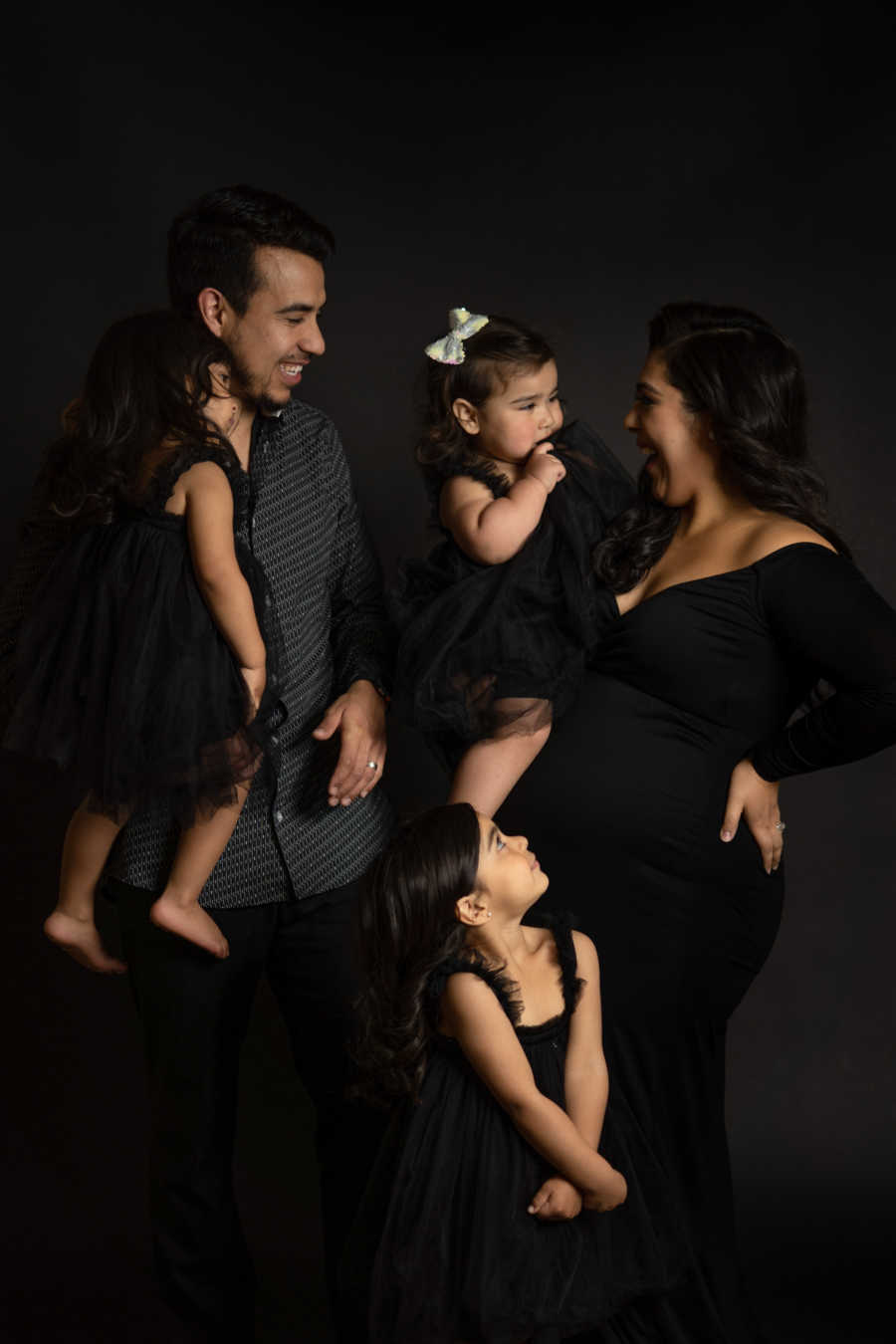 This story was submitted to Love What Matters by Jessica Berumen Moran of Morongo Valley, California. You can follow their journey on Instagram and their website. Submit your own story here, and be sure to subscribe to our free email newsletter for our best stories, and YouTube for our best videos.
Read more stories like this:
'She gripped my hand. 'Don't worry. If they give you a hysterectomy, I'll have your babies.' We laughed.': Woman shares 'sacrificial love' of surrogate twin sister after cancer battle
'You're stuck with me now!' The dads and I got closer than I thought possible. 'Soon, this will be your reality.': Surrogate births baby for same-sex couple, 'I'm so blessed to provide joy for families'
'He was too small to be saved. Have $120,000 cash ready if you want to move forward.' Our jaws hit the floor.': Sister becomes surrogate after unexplained infertility, still birth
'What kind of woman carries a baby for two men?' I decided to help a stranger. They say it takes a village to raise a baby. Sometimes, it takes a village just to grow one.': Woman becomes surrogate to help couples battling infertility
Provide beauty and strength for others. SHARE this story on Facebook with friends and family.