"I was never quite prepared for the emotion that would overcome me on our big day. The well wishes and kind words started rolling in hard and fast leading up to our wedding, often followed by pieces of advice like 'don't worry about the weather, it's the one thing you can't control' and 'don't forget this is yours and Kel's day, enjoy every minute.' We took it in our stride and often laughed with each other thinking 'how hard could it be? We've been together nearly 11 years!'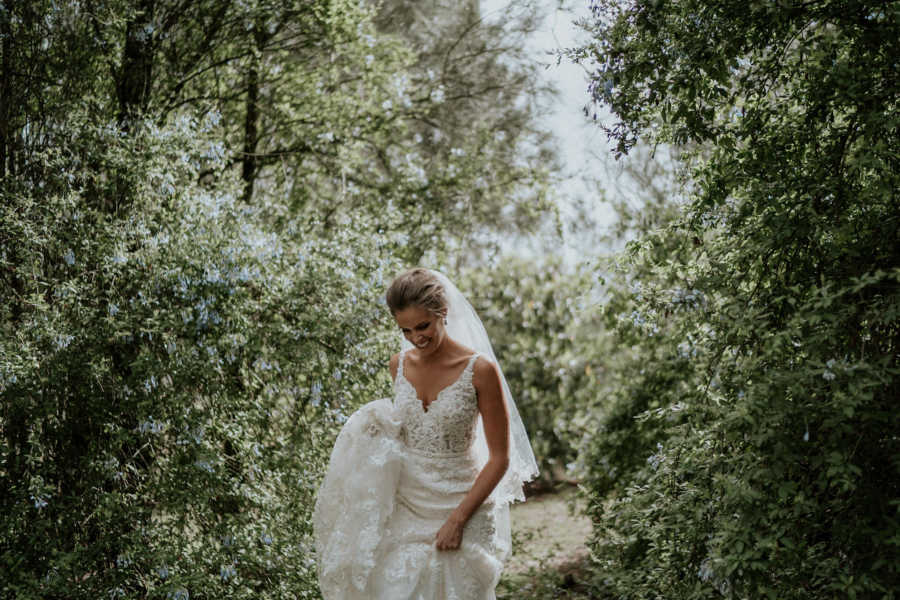 Rewind to the week leading up to our wedding and no doubt like all other soon to be brides and grooms, the lead-up was nothing short of chaotic. From last minute sourcing of the right colored ties for the groomsmen, VERY last minute alterations to Kel's bridal dress, cutting of music for our reception entry and having to complete 5 different versions of a run sheet for each of our crew, we kept telling ourselves, 'this is all part of the fun!'
What I wasn't prepared for was the news that was just about to come…
Almost a week to the day before our wedding, I received a call from my eldest sister. I instantly knew something was wrong hearing the pain and sadness in her voice. I knew straight away it was about Dad. By way of context, Dad has been battling with cancer (multiple myeloma) for almost 16 years. It has been a roller coaster of a journey and he is one hell of a fighter! The last 12 months haven't been 'good' as such, but we were confident Dad was on the right track to recovery — which is why what my sister was about to share with me, just didn't feel real.
'Ty, it's about Dad. It's not good. They have found more tumors.' I couldn't quite believe what I was hearing and instantly went from a feeling of one of the biggest highs of my life to snapping back to reality and feeling like my heart just shattered into a thousand pieces. What my sister went on to tell me was a tumor had been found in his cheek, behind his eye, in his shoulder and in his hip. All I could think was, he's riddled with it.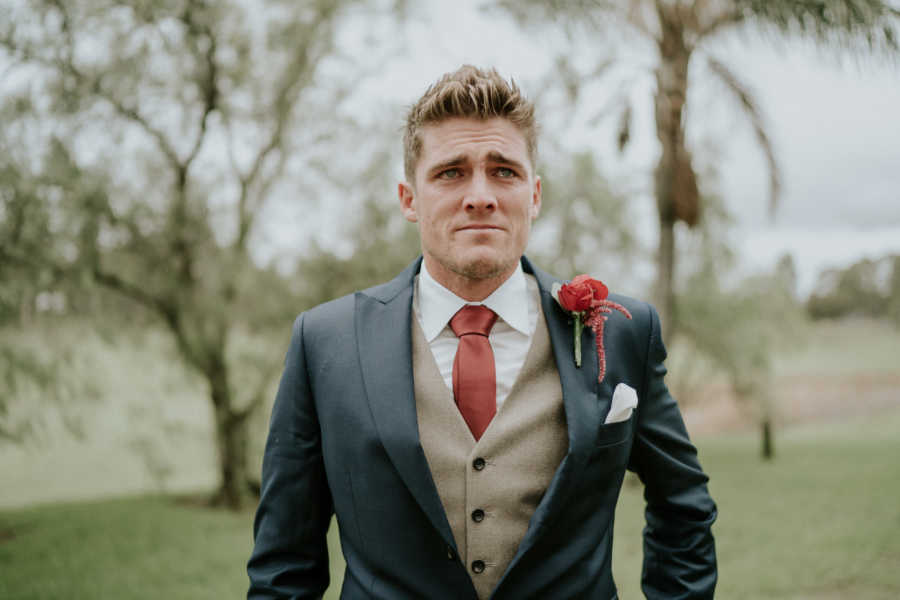 Within seconds, Kel was by my side comforting me while I was trying to make sense of what my sister was telling me. Words like tumors, radiation, and palliative care were being thrown around and I remember thinking, 'is this really happening?'
Hanging up on the call, all the finer details of the wedding night were quickly put into perspective when suddenly all I cared about was marrying the love of my life and having the people that mattered most there with us. In Dad's true style he said to the doctors, 'Do what you need to do to get me to my son's wedding and do it quickly!'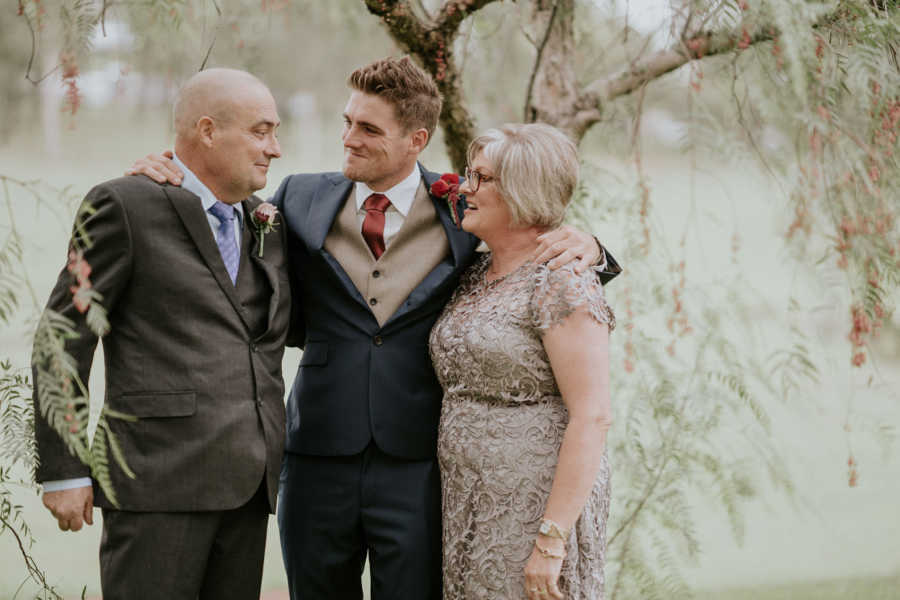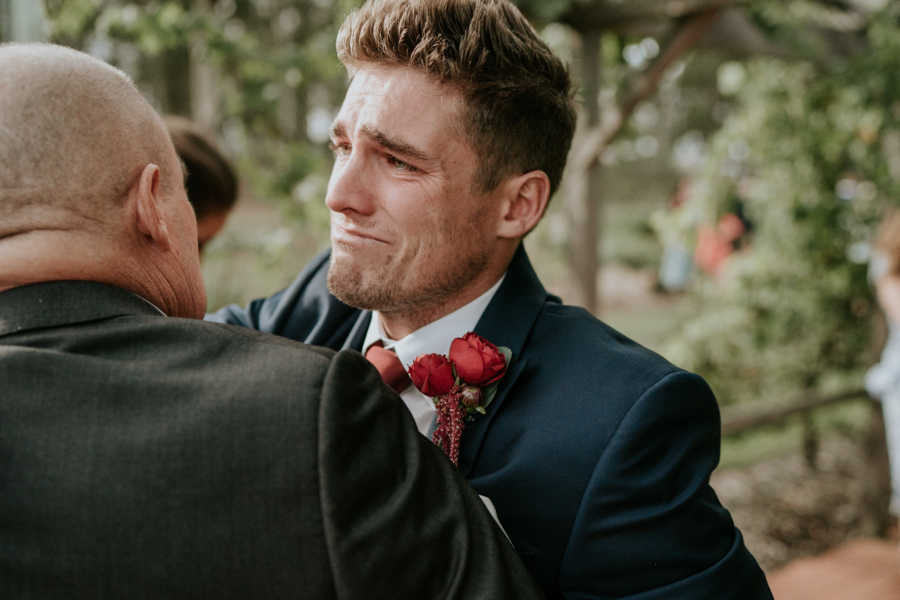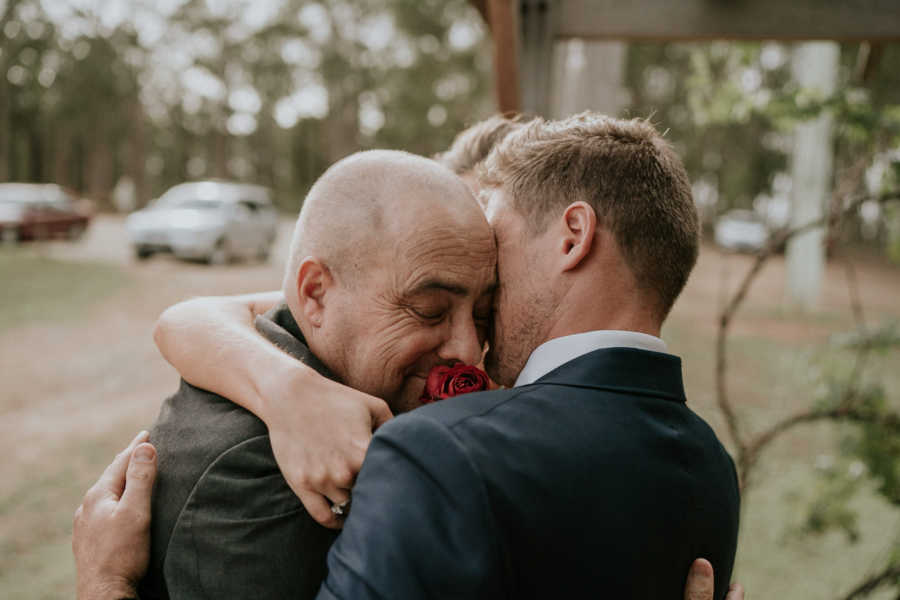 Our big day was finally upon us and the emotional roller coaster continued. After 11 years, I was finally marrying my best friend and soul mate. I took some time to myself that morning to reminisce on the life we have built together. I couldn't help but think that I was the luckiest guy in the world to have this beautiful woman come in to my life. The journey from the fresh-faced formals in high school, moving to Melbourne, adopting a rescue Staffy and backpacking the world together was just the start of it, and it had been nothing short of amazing. Knowing that we get to continue creating memories together is the most exciting adventure yet.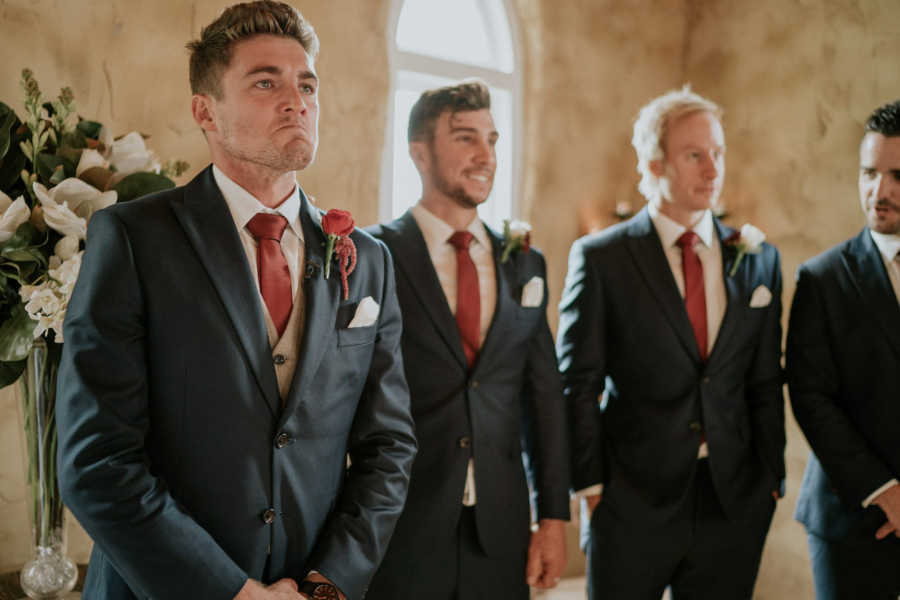 And then I saw her… a first glimpse and I couldn't quite believe my eyes.  All I could think was 'Wow, wow, wow. How amazing is life knowing I will have you by my side until the very end? I can't believe I get to do life with you, is this really happening? I'm the luckiest man to walk the planet.'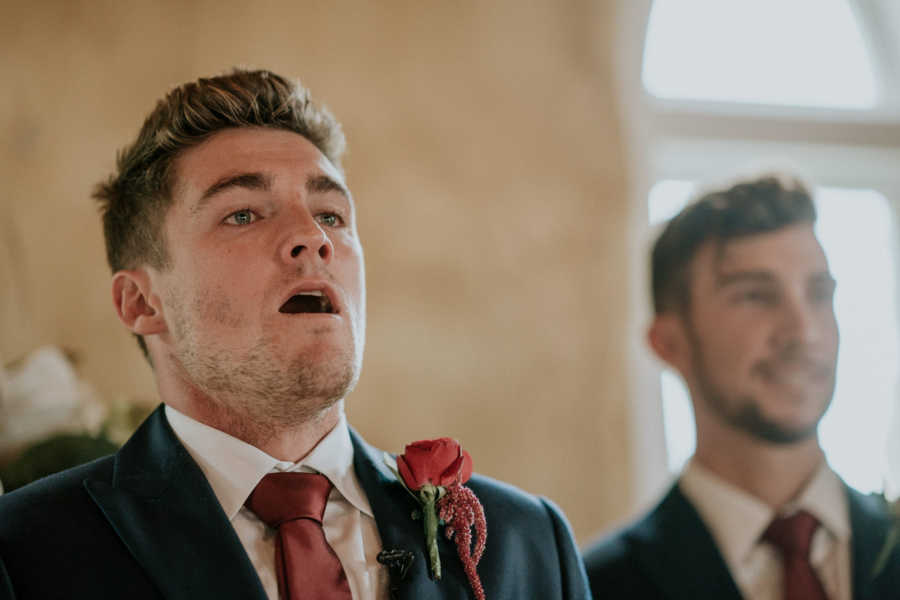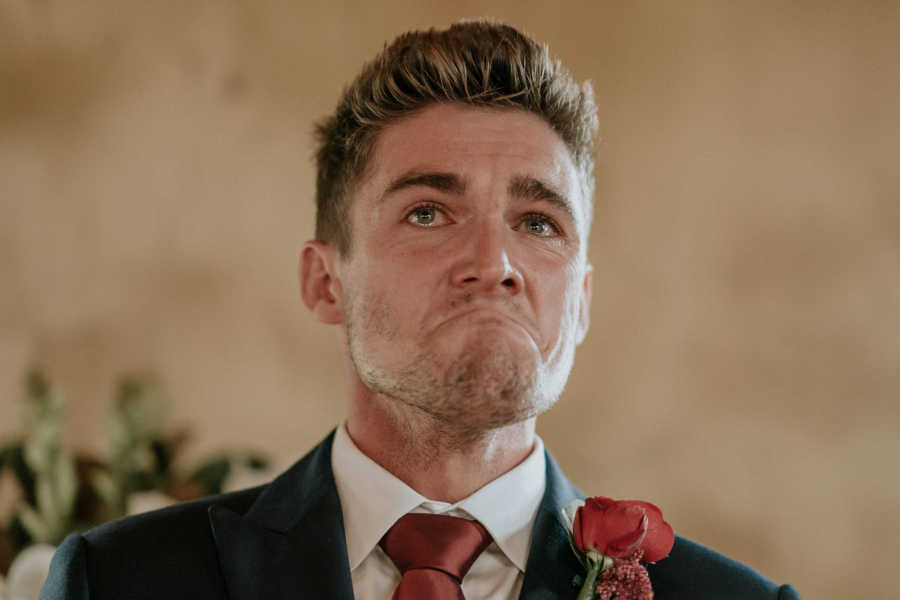 The pride streaming from Kel's Dad was priceless and seeing her smile light up the room instantly put me at ease.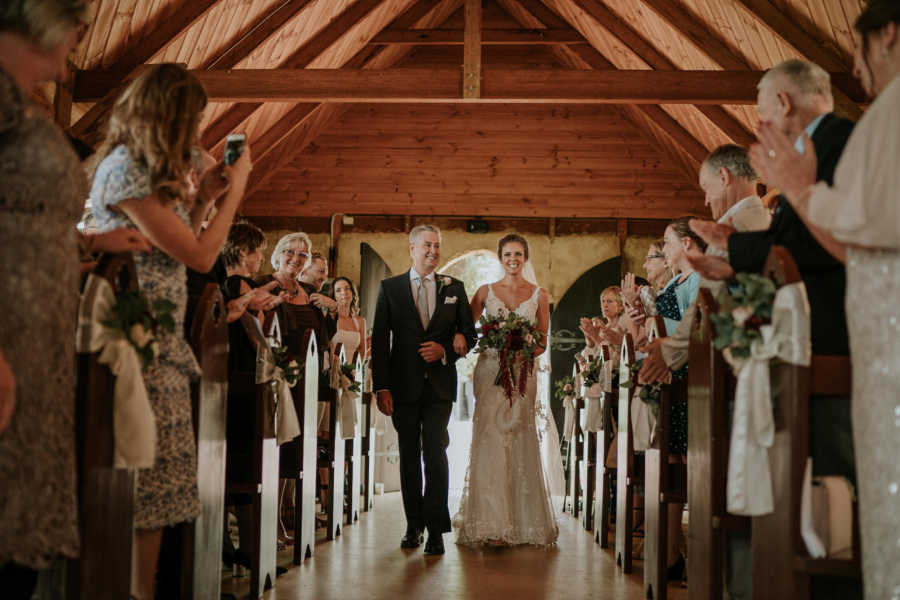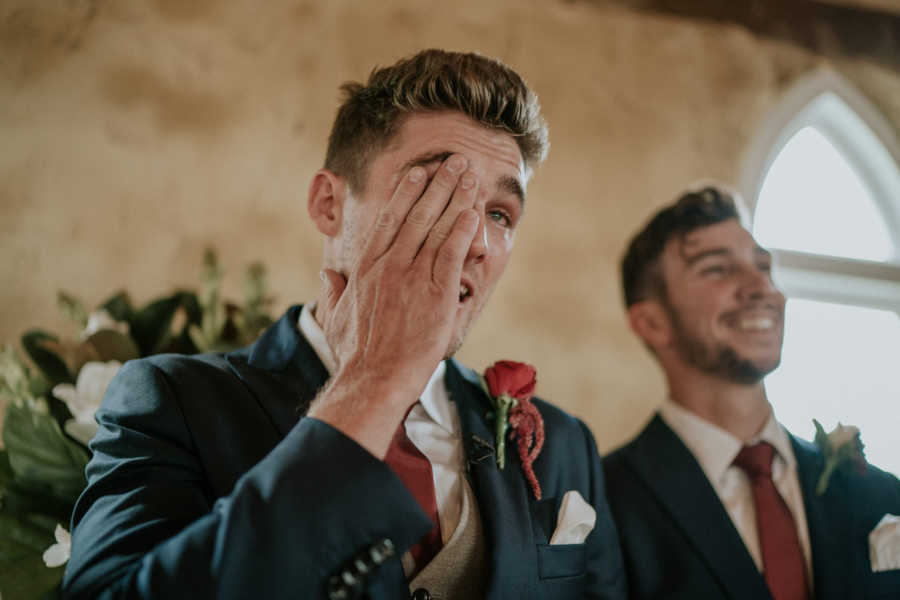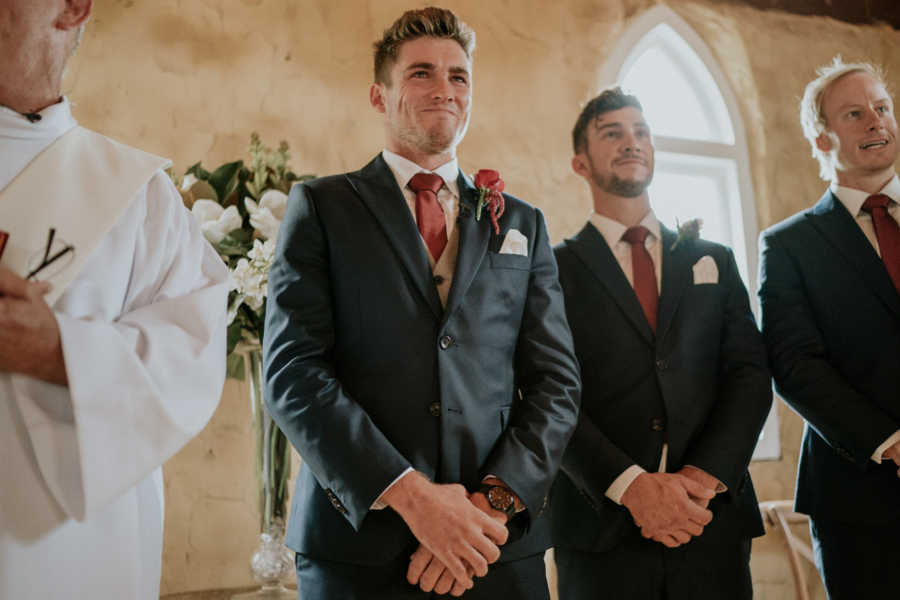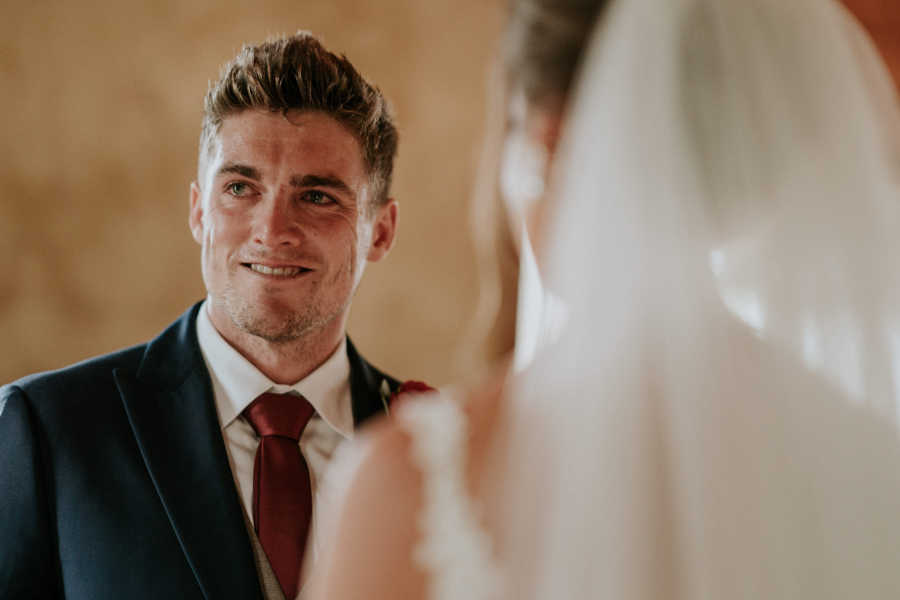 The tears continued throughout the entire day and night through our vows, speeches, and moments in time with the people closest to us.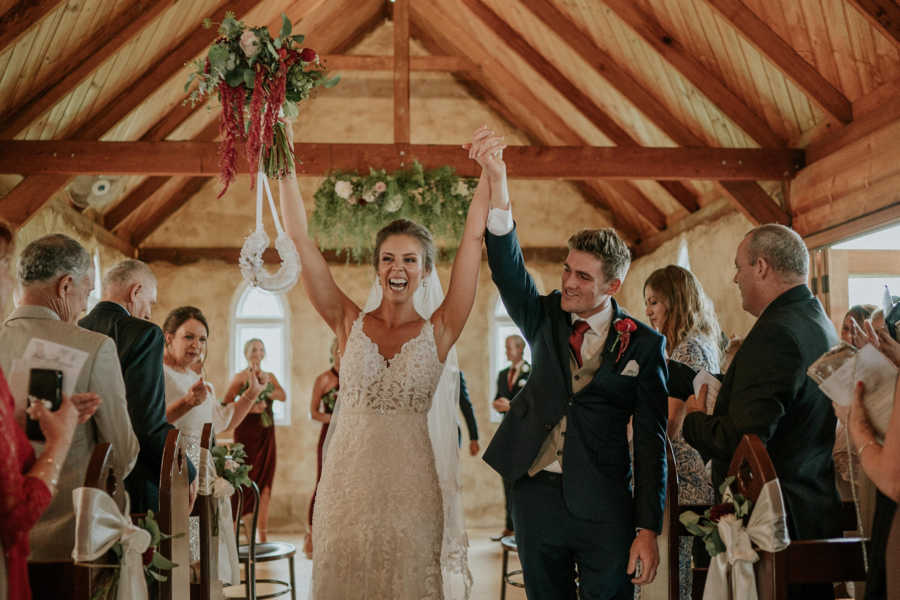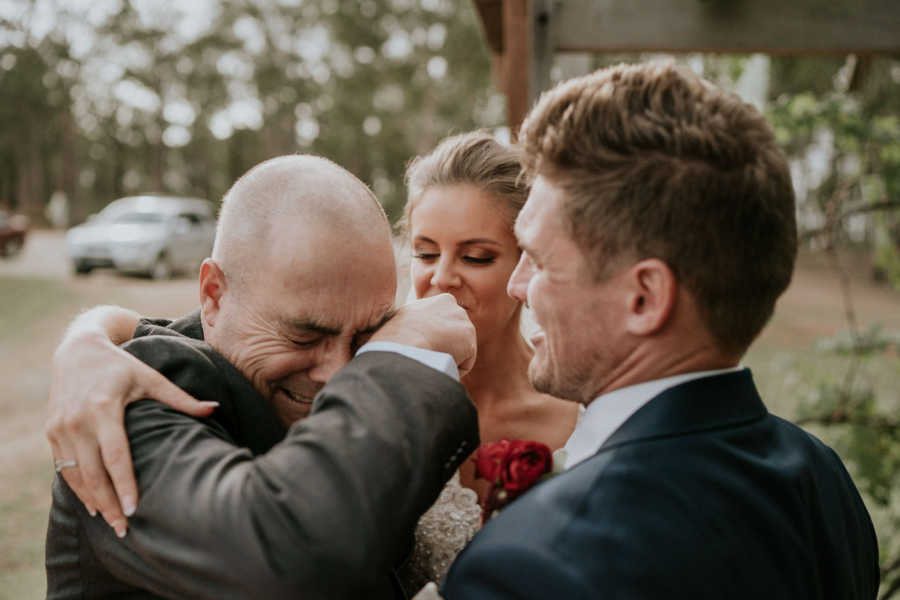 Not only was our big day captured by the incredible James Day, but he also shared with me that he lost his Dad to cancer some time ago and encouraged me to take a moment out to just 'be' with Dad. The conversation Dad and I had that night is one I will cherish forever.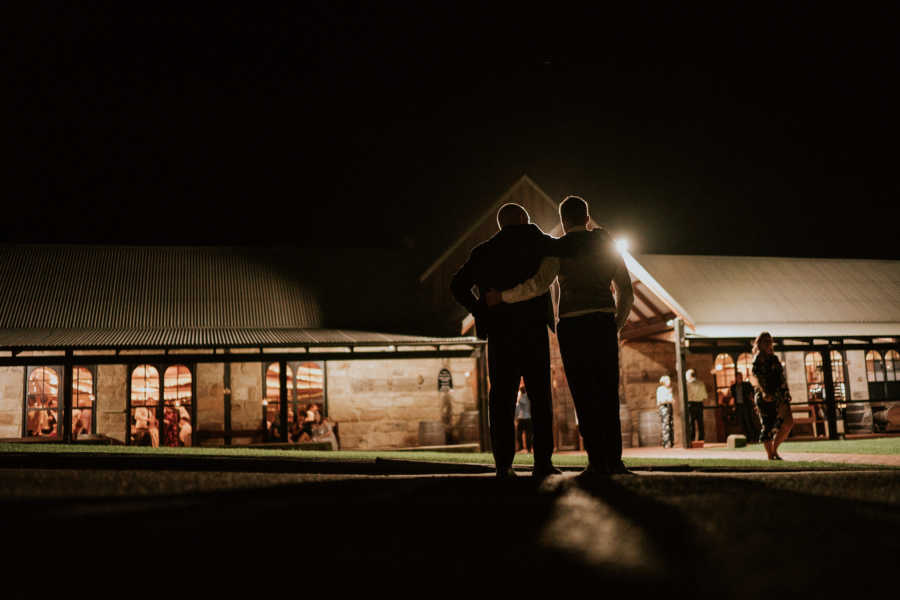 My now wife never ceases to amaze me, later finding out she had connected with James a few days after receiving Dad's bad news and asked him to capture a moment between Dad and I that will be a memory I hold onto for a lifetime. Not only did James do that, but what he captured is a reminder of how special it was having Dad there and the time we spent together that night that will be with me for the rest of my life.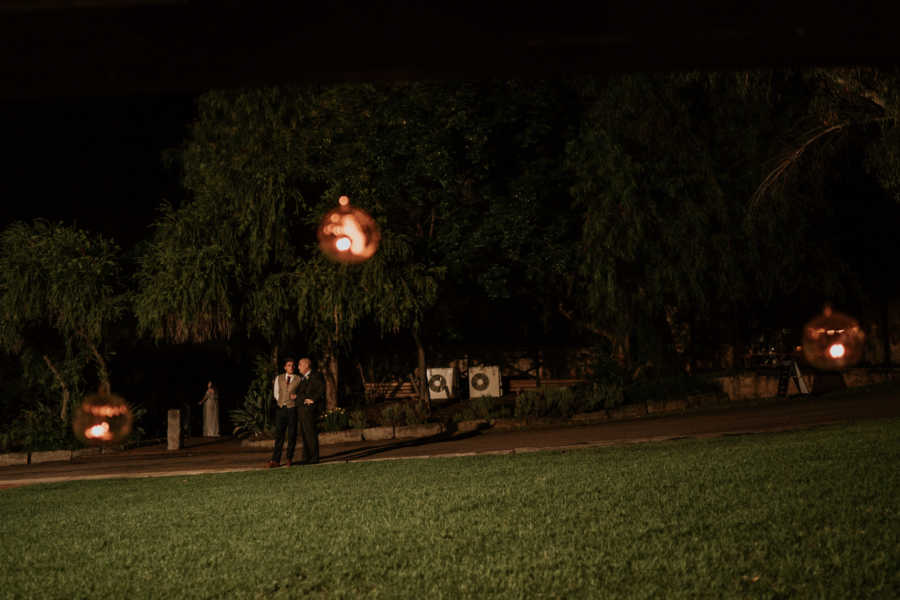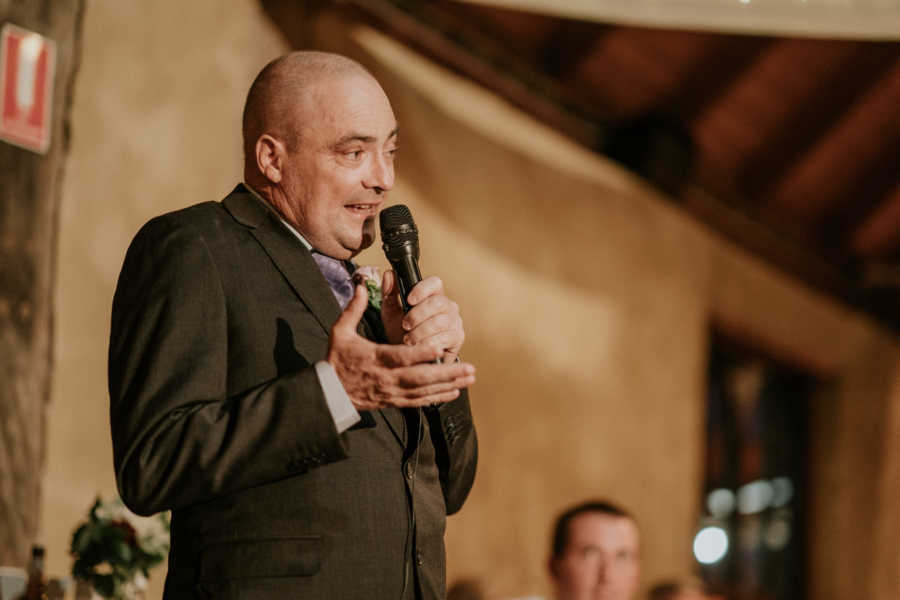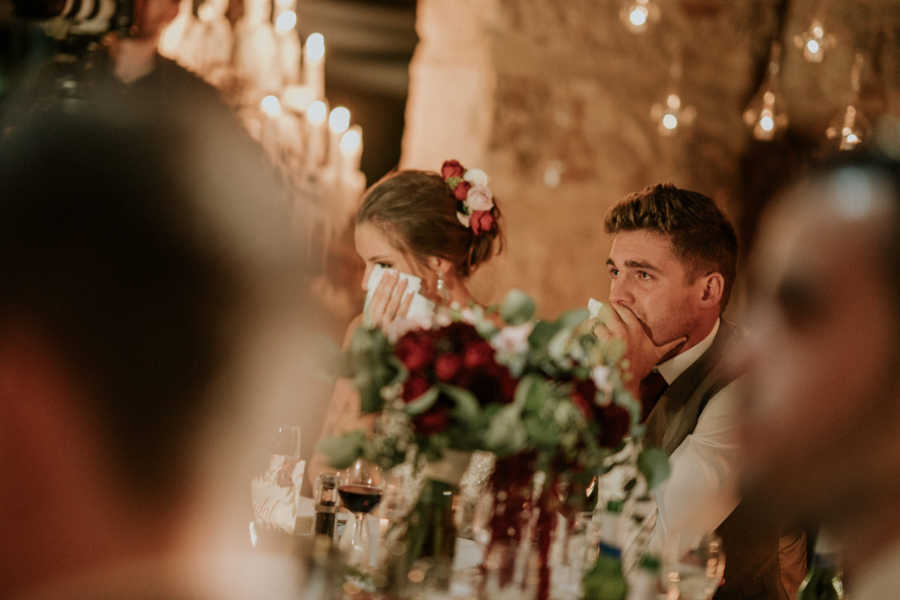 I don't know what the future holds for Dad, but what I do know is with Kel by my side, and her endless love and support, we can get through anything together."
This story was submitted to Love What Matters by Ty Armitage, 28, of Narrabeen, Australia.  Submit your story here, and subscribe to our best love stories here.
Read more stories like this here:
'The Amazon delivery man wiped away tears. 'My two boys played football too… Well, I had two. I lost one in the military. He died.': Mom gets touching reminder to cherish every moment
'She laid there. I told her one last time, 'I love you so much.' I filled my pockets with tissues and walked out.': Man fills dog's last day with favorite activities, encourages others to cherish every moment
'I set the box of ashes on the couch. She gathered her blanket close, the first time she'd sit next to her Daddy without weeping.': Widow shares heartfelt moment with daughter after losing husband
'The Mr. in my Mr. and Mrs. wasn't there at the wedding. And today it hit me hard. Six stupid years later.': Widow shares brave moment of grief
SHARE this beautiful story on Facebook to encourage others to cherish every moment and love what matters most.