"I cannot fully explain our adoption story without first sharing how our hearts came to such a place where we could risk it all. Like most newlywed couples, my husband and I had a plan for what our life would look like; what we wanted it to be. It was a smart plan where we would check all the boxes and our feet would be planted on stable and steady ground before we started our family. That plan was interrupted by two little pink lines only a few months into our marriage. The shock and fear of that moment eventually turned into joy. No, our list wasn't complete, but our faith and our love were strong, and deep down we knew that was all we needed. We regained composure and steadied our feet once again.
It was the day of my 20-week ultrasound, and we had just found out our first-born child would be a son. We were so elated with the news, we barely heard the doctor say she had some concerns with how it looked like the blood was flowing through the baby's heart. She scheduled me for a Fetal Echo Cardiogram the next day. We were young, healthy, and the kind of carefree that one is when you've never been considered a statistic before. We figured the next day they would get better pictures of our son's heart and would inform us that everything was fine.
It wasn't until the next day when I was laying on a hospital bed with my belly and all of my future hopes and dreams exposed to the probing of the ultrasound wand that I began to feel the ground shaking beneath my soul. It was while I was simultaneously listening to the perfect sound of my son's heartbeat and the cardiologist telling the nurse words like 'no flow' and 'blocked' that my past lenses of comfort I was using to view my reality began to shatter. That day, I found out our son would be born with a diagnosis called Pulmonary Atresia. He would need medical attention directly after birth, making my pregnancy high risk, and he would require open-heart surgery shortly after birth in order to survive.
The second half of my pregnancy was filled with grief, anger, confusion, and jealousy toward other expectant mothers who were still experiencing the joy I had once known. There were windows where peace overshadowed the fear, and we could see how blessed we were to have a child who would have an inspiring story from his first breath. In those times, we vowed to cherish every moment with him no matter what circumstances existed around our unconditional love.
So much of the fear disappeared when I heard Landon's first cry. When I was pregnant, I had such a hard time seeing past his diagnosis, but after he was born, and I stared into his eyes, I didn't see a diagnosis, I only saw my son. He had his first open-heart surgery when he was 3 days old and another at 2 weeks old. We spent hours and hours just staring down at his lifeless little body we knew was being kept alive by all the beeping machines surrounding us. Time seemed to stand still as we held his tiny hand; longing for the day he would tighten his grasp around our finger.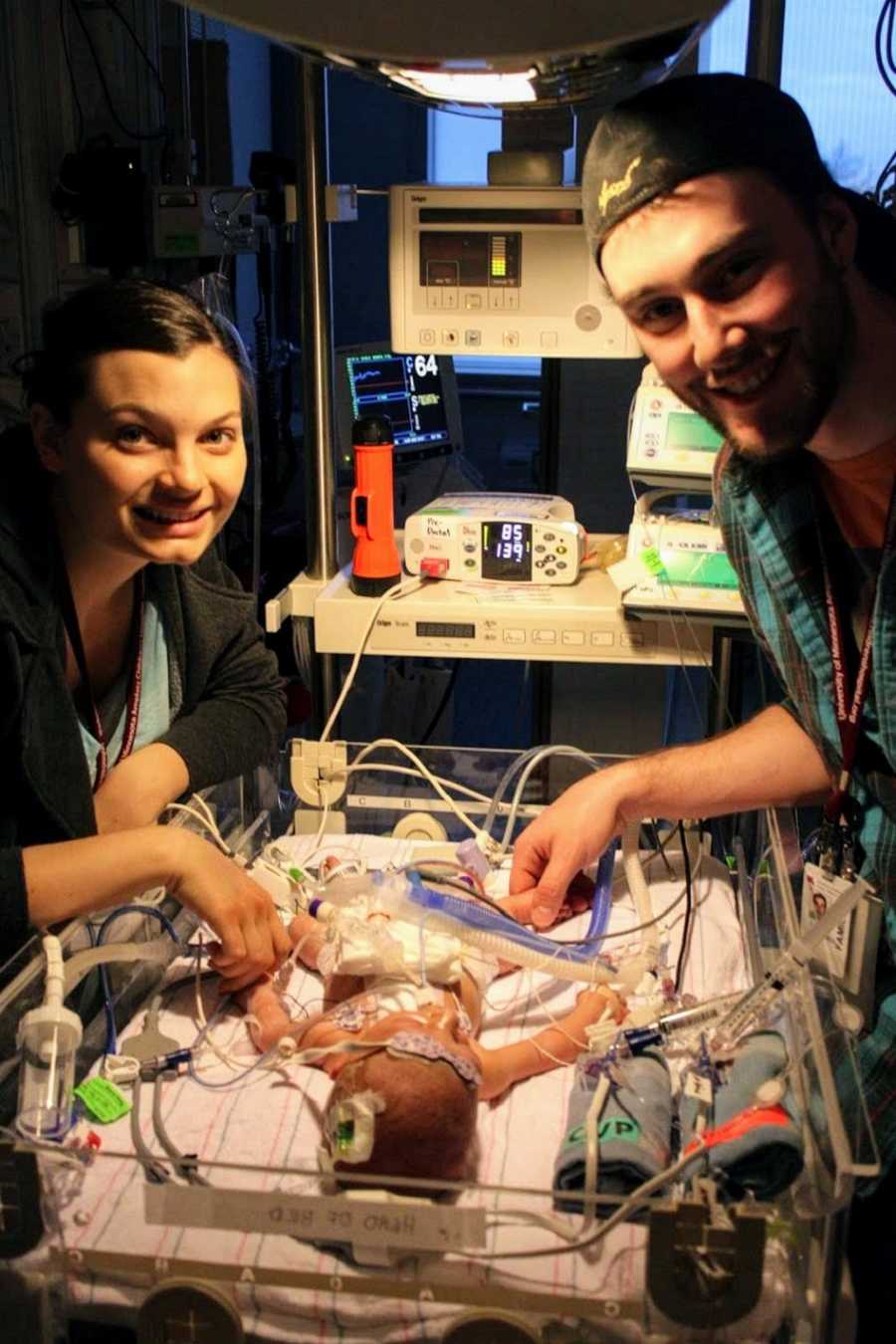 It was in those times that God continued to change our own hearts. A truth we had known in our heads began to sink into every fiber of our beings. It was a truth that made us question where our focus had once been and where it was now. It was then we realized what truly matters… life. Not a life spent focused on gaining accomplishments and material things, but a life spent investing in others, a life spent choosing to see the beauty in the midst of the brokenness. It was as if we were breathing for the first time, taking in what a precious gift every moment was. During this time, we met other families who were living through what most would consider nightmares, and yet they seemed to have also discovered this greater sense of joy, purpose, and intention.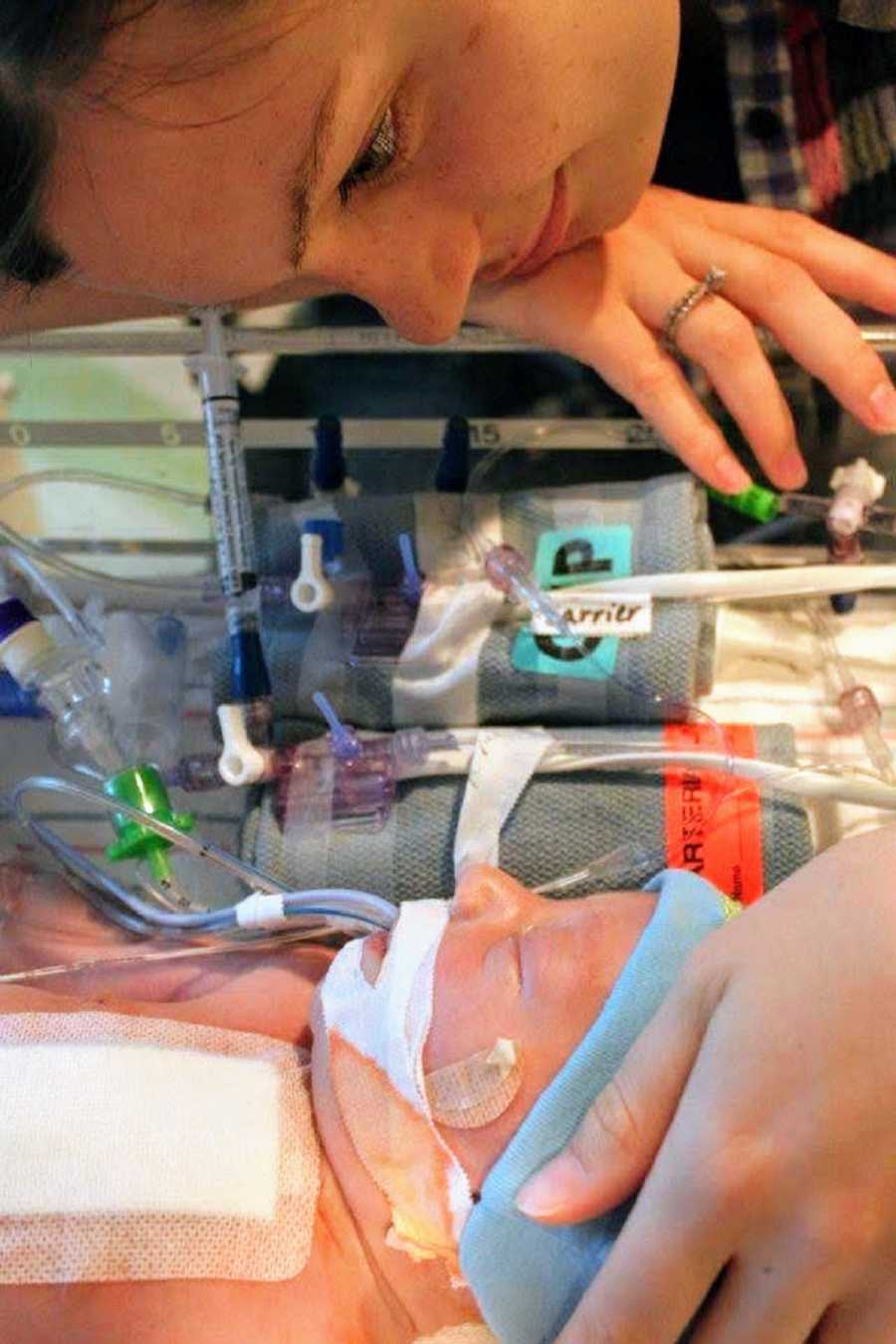 We were eventually allowed to carefully place Landon into his car seat and drive away from the place that had saved his life and in some ways, saved ours as well. You see, something happens when your worst nightmare turns out to be your greatest blessing. You begin to question your fears and your desires. That questioning brought with it a freedom and a boldness which is the only way I can explain what comes next.
I once believed the lie that so many proclaim, 'God gives children with special needs to special parents.' My belief changed after having Landon. I came to believe they are just children who need love, nurture, and opportunities for growth just like any other child. I began to dismantle my beliefs that viewed them through eyes of pity and began to see the truth, that the world needs what they have to teach us. It was the thought of what would have happened to Landon if he was born in a country where he couldn't receive the medical attention he so desperately needed or if we were told that his needs were beyond our ability to care for and we needed to place him in an institution.
Once we found out this was the reality of countless children who have a disability or a diagnosis in other countries, our hearts became very broken for them. I started following the stories of others who had adopted children with disabilities, and one of those blogs led me to a website where I laid my eyes on a 5-year-old boy who I knew was meant to be our son. Landon was about to face another open-heart surgery; this child had a diagnosis of Cerebral Palsy, something we knew very little about except that because of it, he had spent his entire 5 years lying in a crib and wasn't able to walk.
We knew it was crazy and the timing could not have been worse, but we also knew he was in danger of being transferred to an adult mental institution (where orphans with disabilities in Eastern European countries get sent to at the age of 5-6). We knew the treatment of children in those facilities was horrific, and we feared we may not get to him in time if we waited. We knew we had to try. We began our adoption process shortly before heading back to the hospital where our hearts were first broken and then renewed. We again stood by the bedside of our son (then 9 months old) as he recovered from another open-heart surgery. We again felt the gift of every breath, every moment, but we also felt a sense of urgency and pain for a child who was going through his days without the love of a family by his side.
Ten months after we began our adoption, we brought Ivan home. He was 6 years old and weighed less than 40 pounds. Contractures from lack of having his muscles stretched left his body constantly tight and contorted. His physical symptoms seemed small compared to his emotional ones though. So much of life he had never experienced, therefore a simple walk outside would leave him screaming from anxiety and overstimulation. He self-harmed because it was the only stimulation and comfort he had known for years. He was 6 years old, but he had merely existed for those years, he was not allowed to truly live.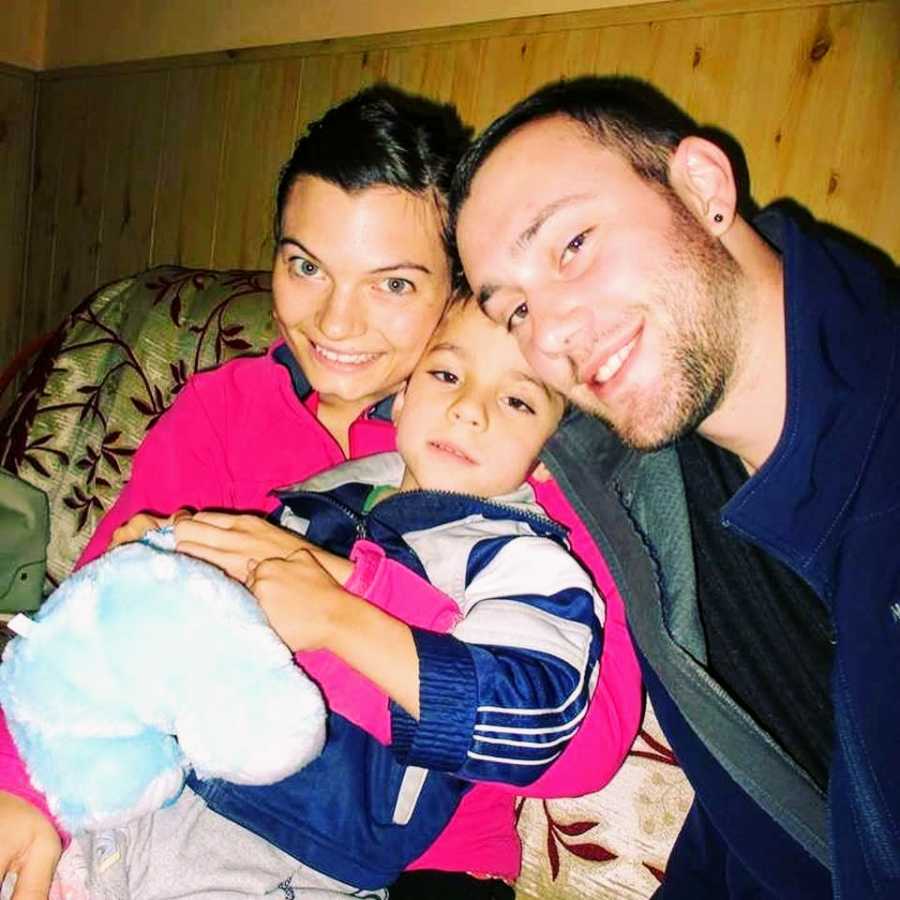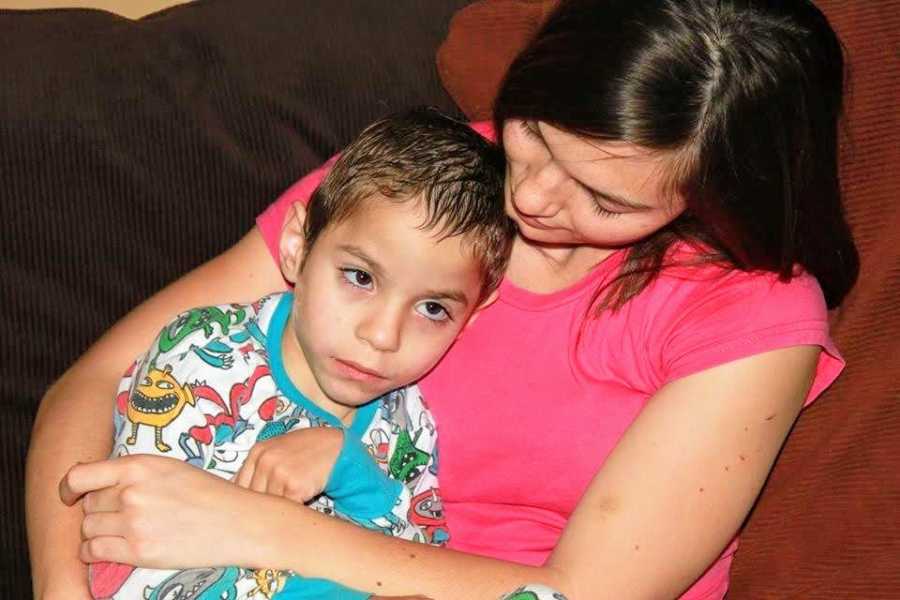 We did nothing special except love him right where he was at. I rocked him for hours on my lap or sat by his side and poured rice over his body so he could begin to have his sensory needs met. We quickly learned he loved playing with water and listening to music. We were told that he was nonverbal, but after only days of being home, he began to repeat things. Once he learned to ask questions, he soaked up his world like a sponge. It was the most incredible thing watching this child whose true self was buried under years of neglect and trauma begin to emerge from the ashes.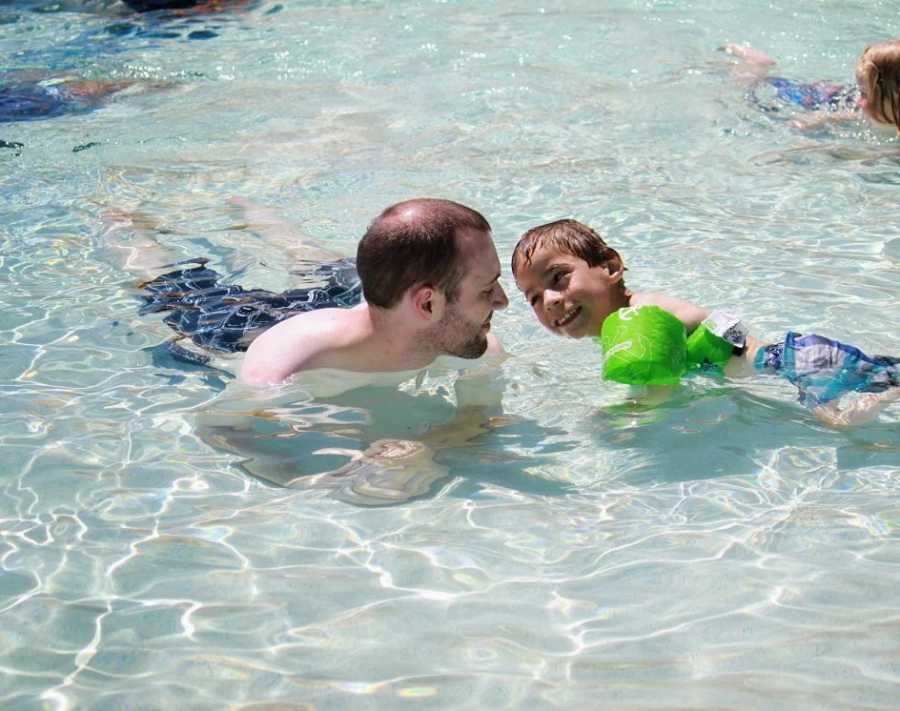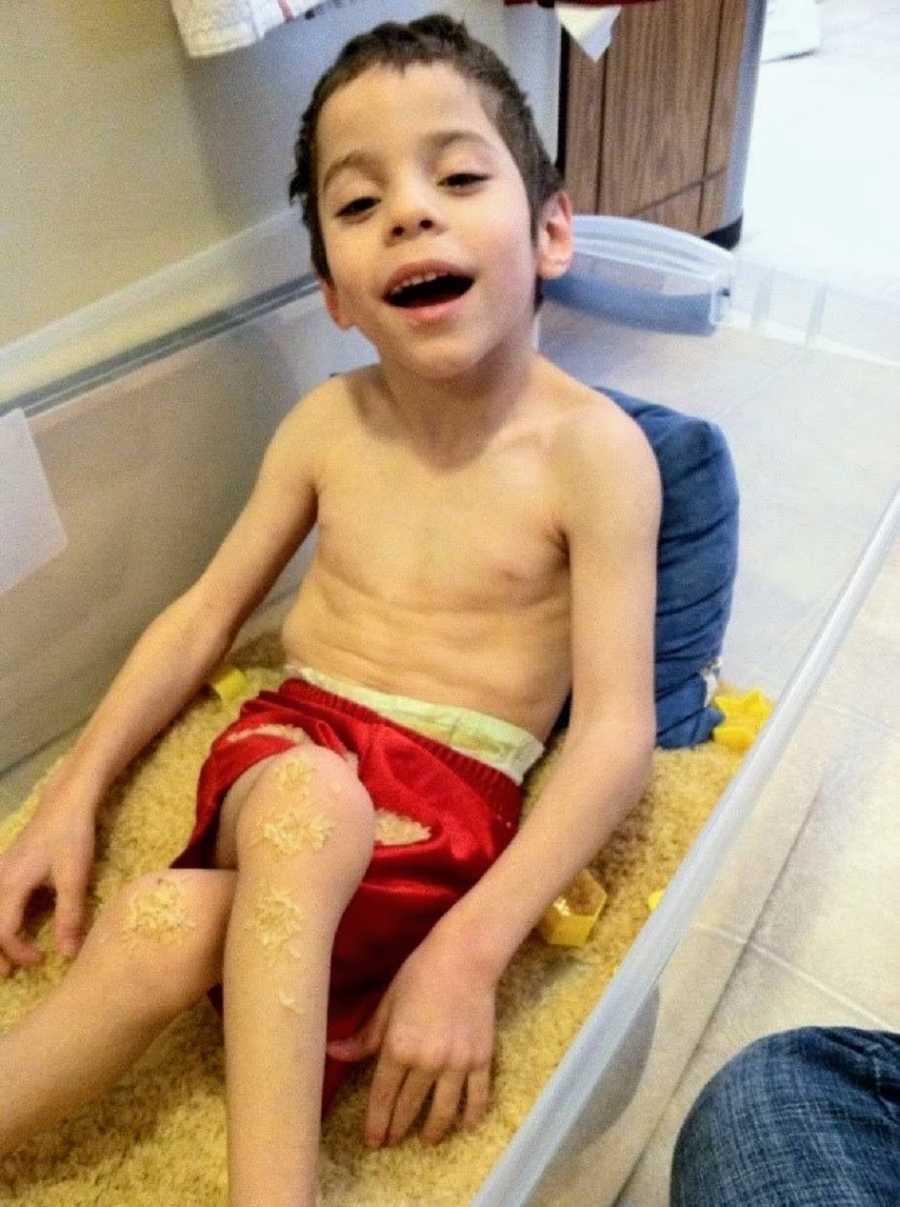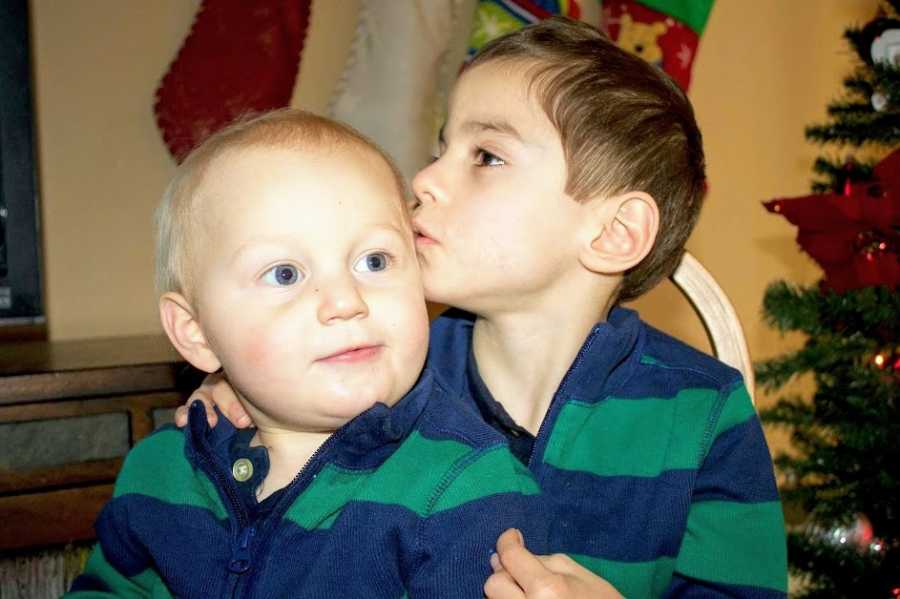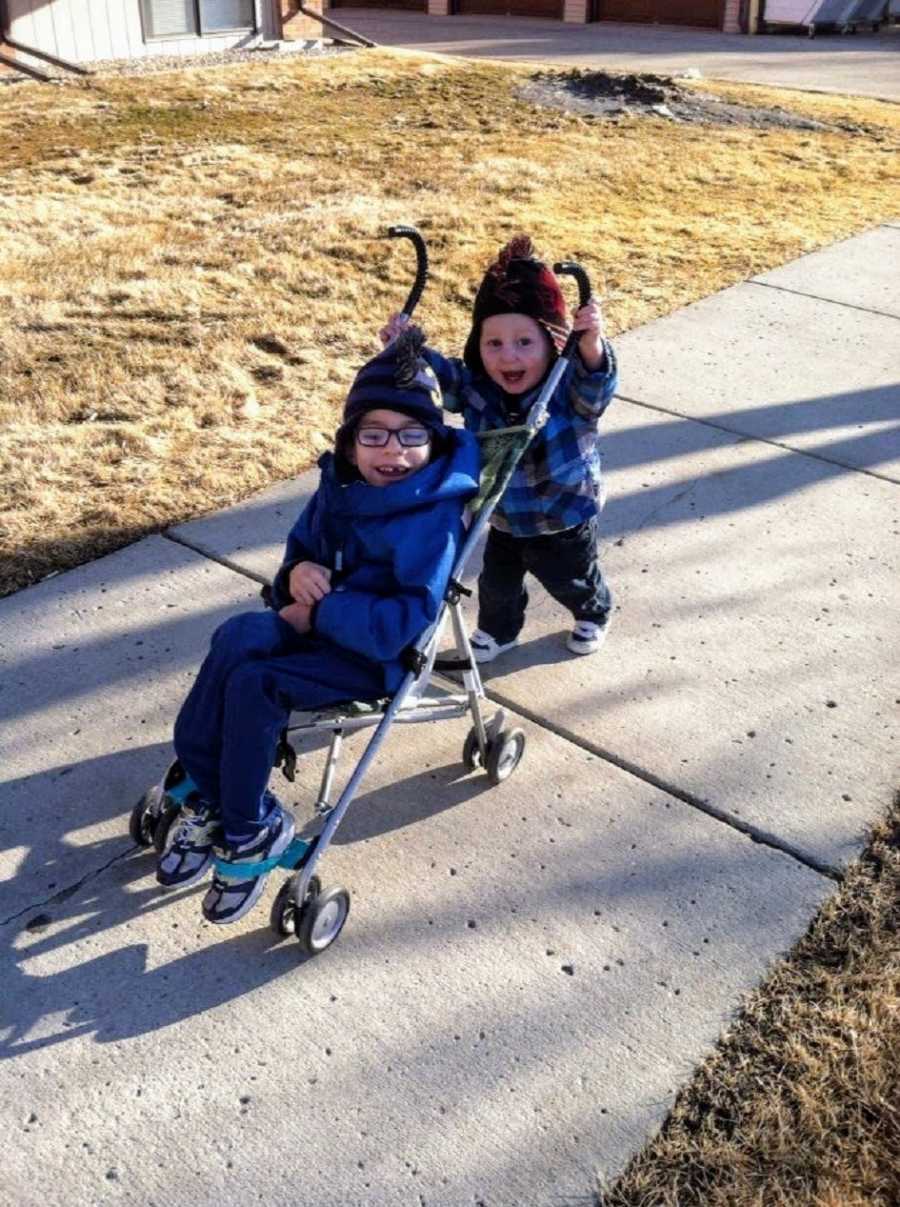 He is now 13, and he is not just the light of our family, he is a light to everyone who knows him. I cannot tell you how many times we have been out and someone comes up to me and says, 'You're Ivan's mom!' and then proceeds to tell me a story of how Ivan has touched their life in some way. I believe that, because he spent so long not being known and loved, he makes it his mission to make sure no one he meets feels that way. He is the most hardworking person I have ever met. He meets his physical therapist every week with a huge smile as he excitedly wheels away from me saying, 'Time to exercise!'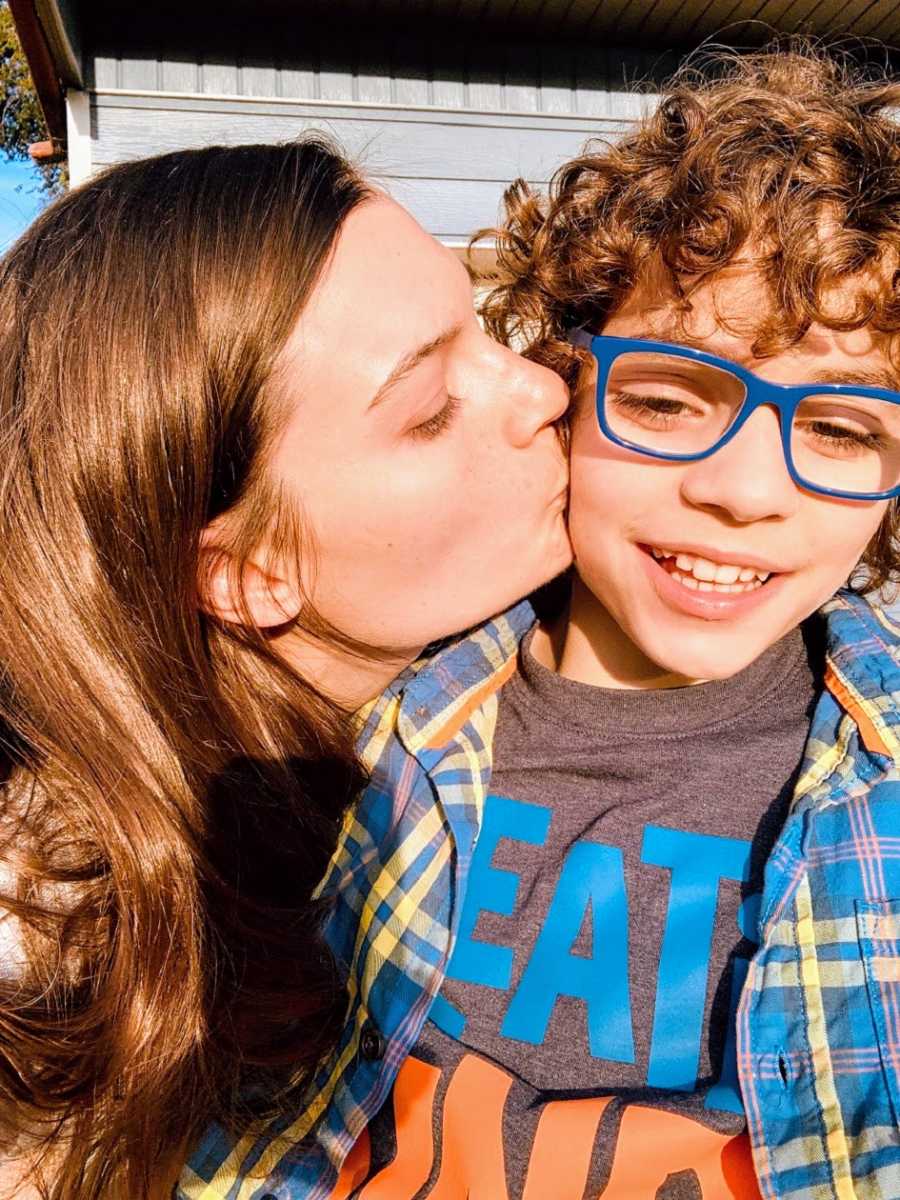 His body will always carry the effects of the years of neglect, and his mind will always carry the trauma, but his challenges are nothing compared to the blessing that he is. His life is not easy, but it is beautiful and it is worthy of all the love and opportunities in the world. Our motto for our adoption was 'Every heart needs a home. Every child deserves a chance.' I still believe that with everything in me.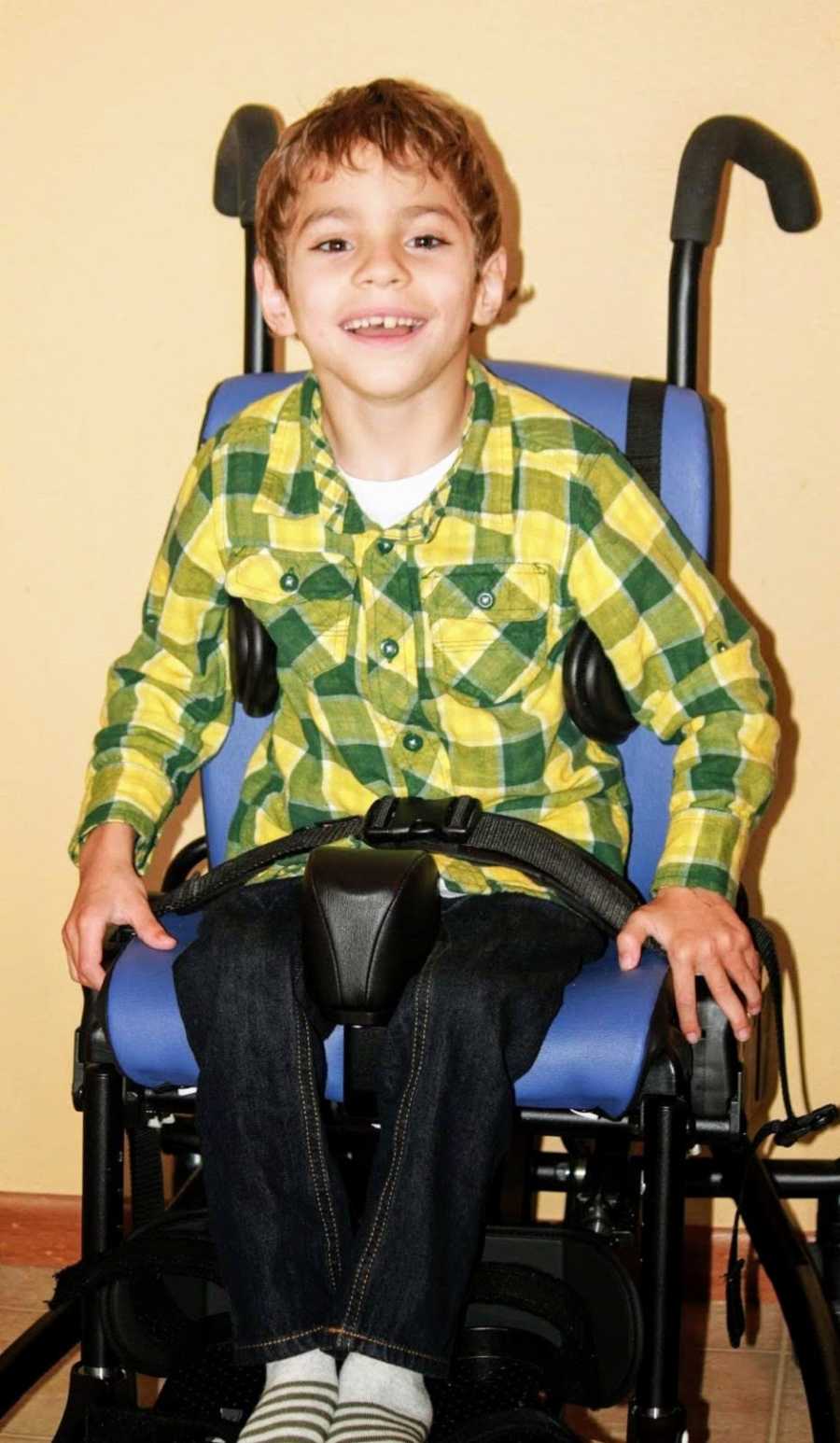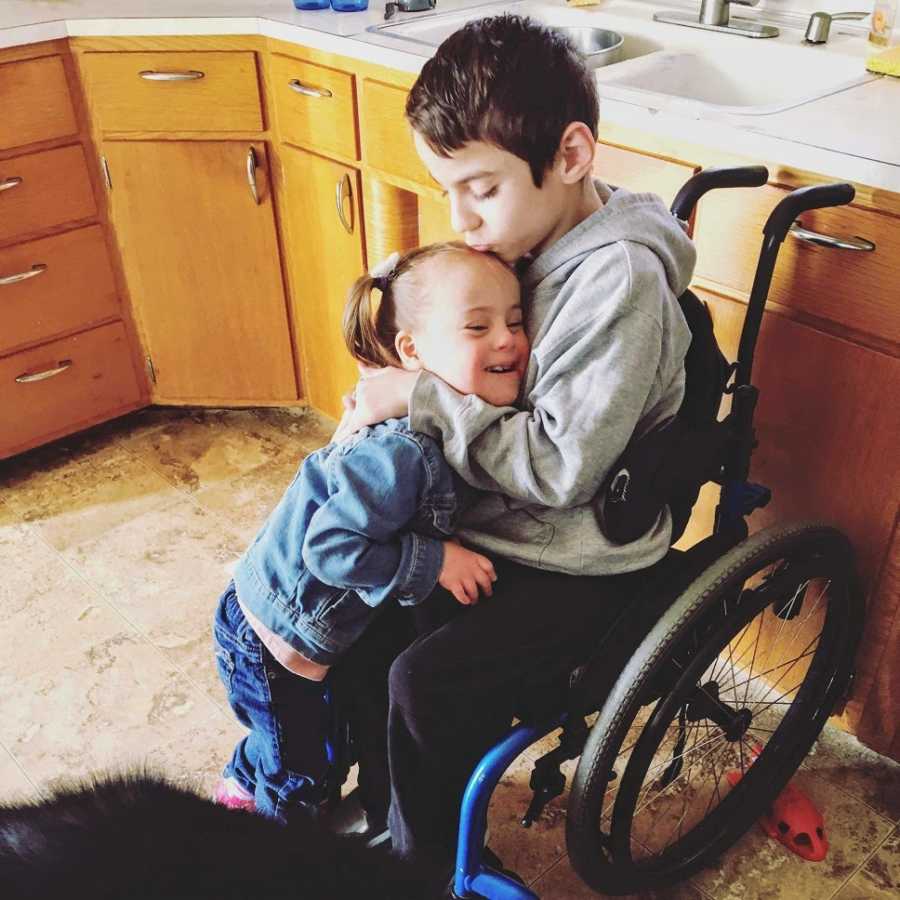 A year after we brought home Ivan, we began the adoption process again and welcomed Gresham and Emarie into our family. The same week we finalized our adoption, we found out we were expecting. Vienna was born the following year. By the time we celebrated our 5th wedding anniversary, we were surrounded by 5 incredible children. Today those 5 kids are as close as they come. Ivan lovingly refers to his siblings as 'the kids' and knows their schedules better than I do.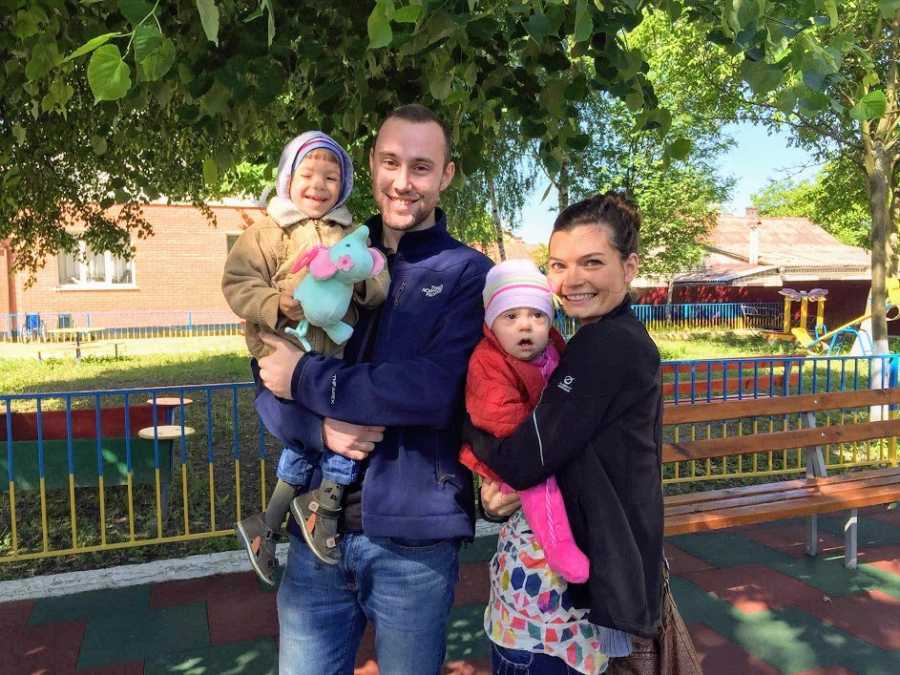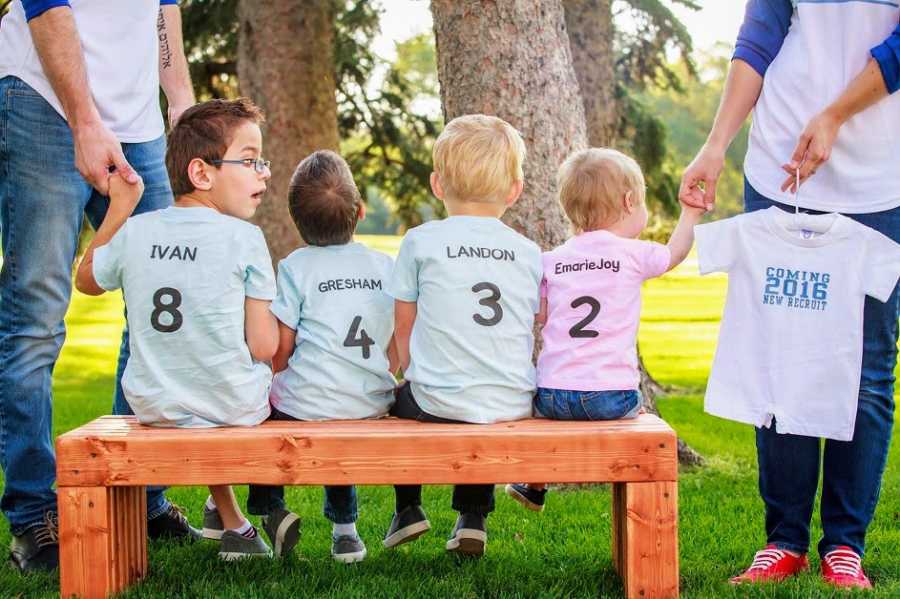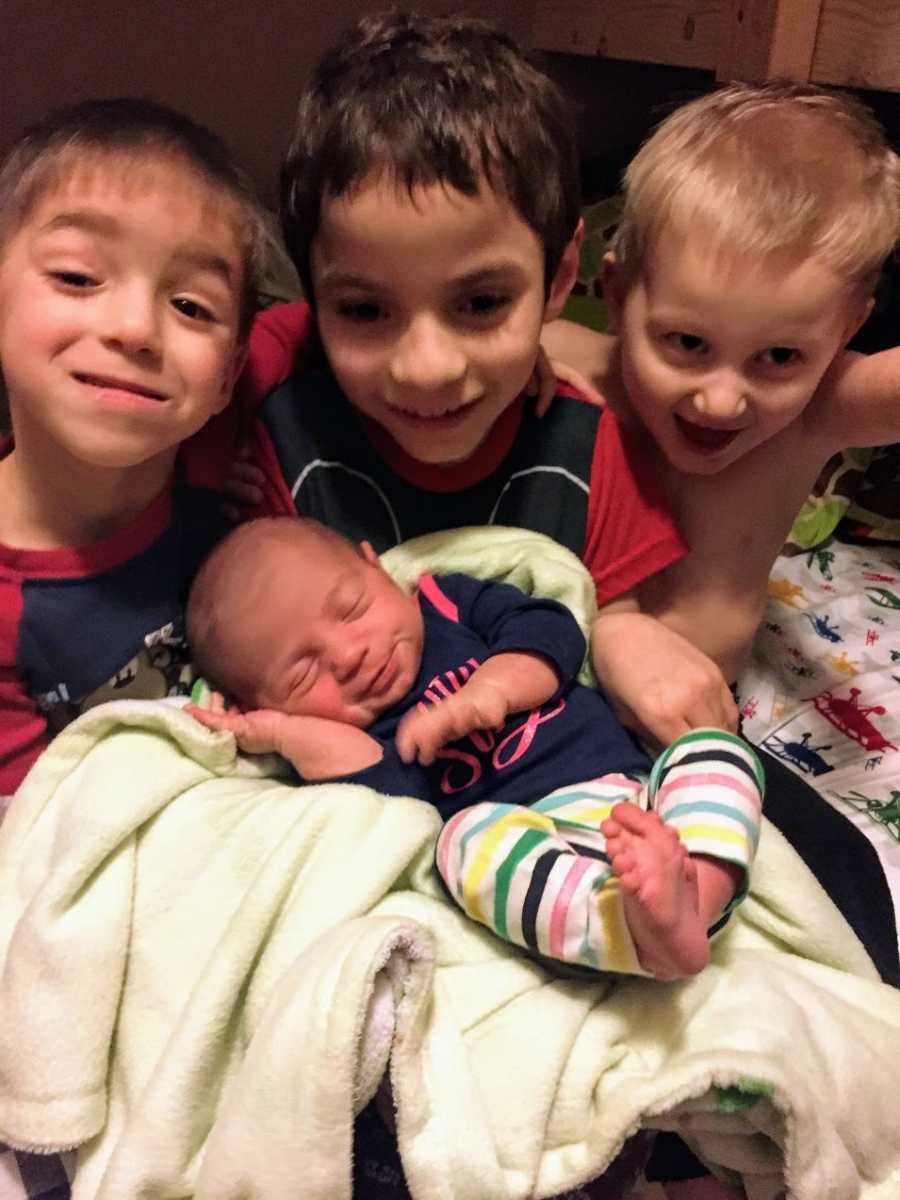 Our adopted children have seen the worst of the world and have fought hard to come to a place where they can receive and give love and trust. Our biological children have never known a world void of compassion, empathy, and celebrating every achievement no matter how big or small. Our life is far from easy or what the world would consider 'normal,' but after having Landon we decided that easy and normal aren't really worth chasing after anyway. Instead, we've chosen to pour out this one beautiful life we have on what we believe, truly matters."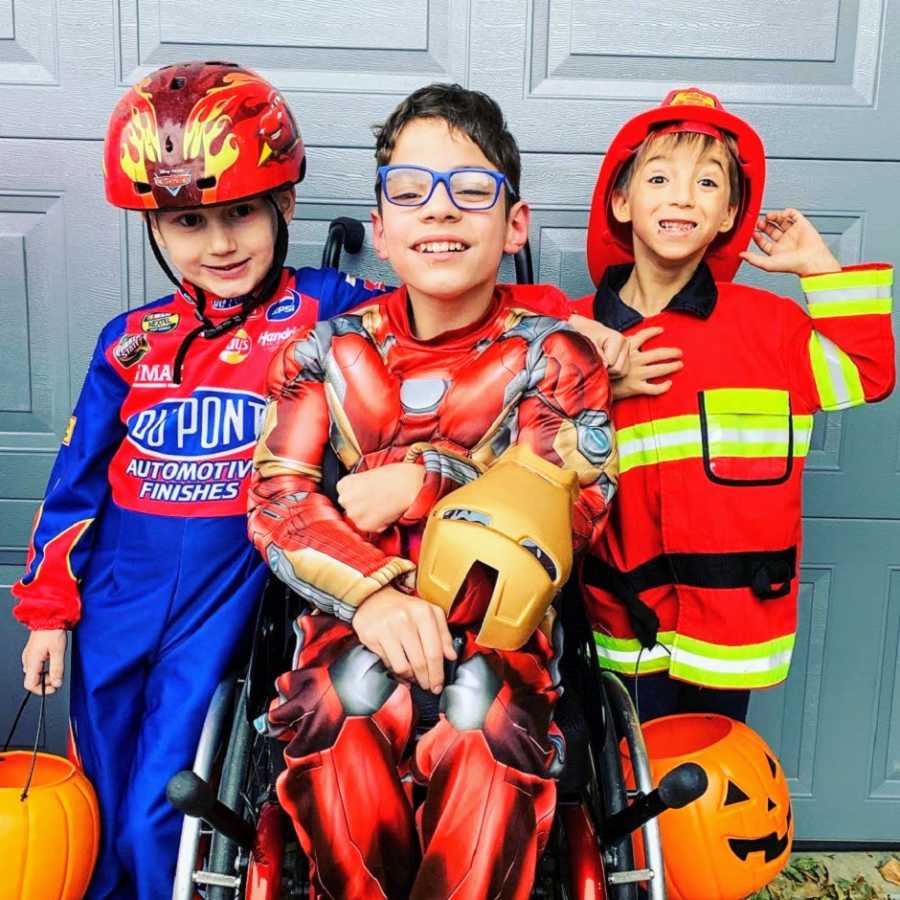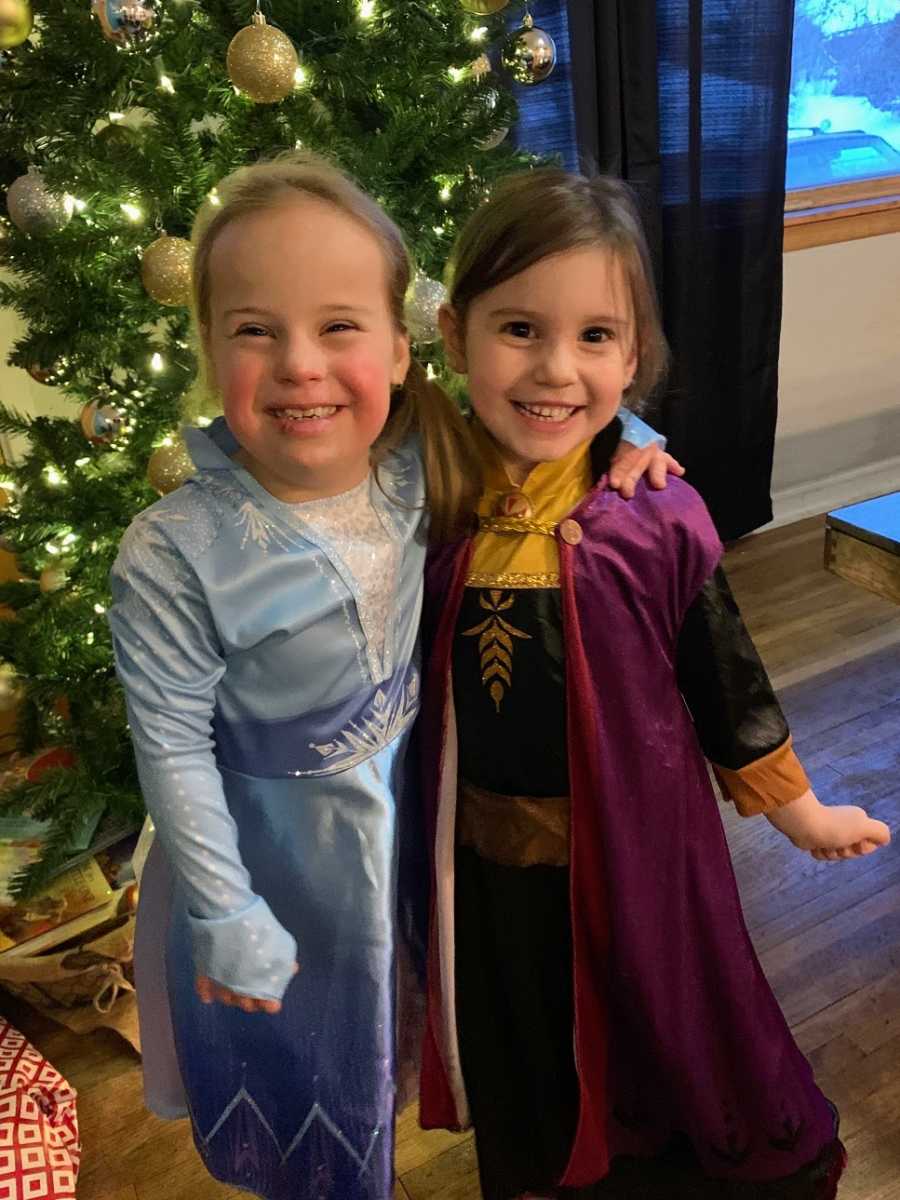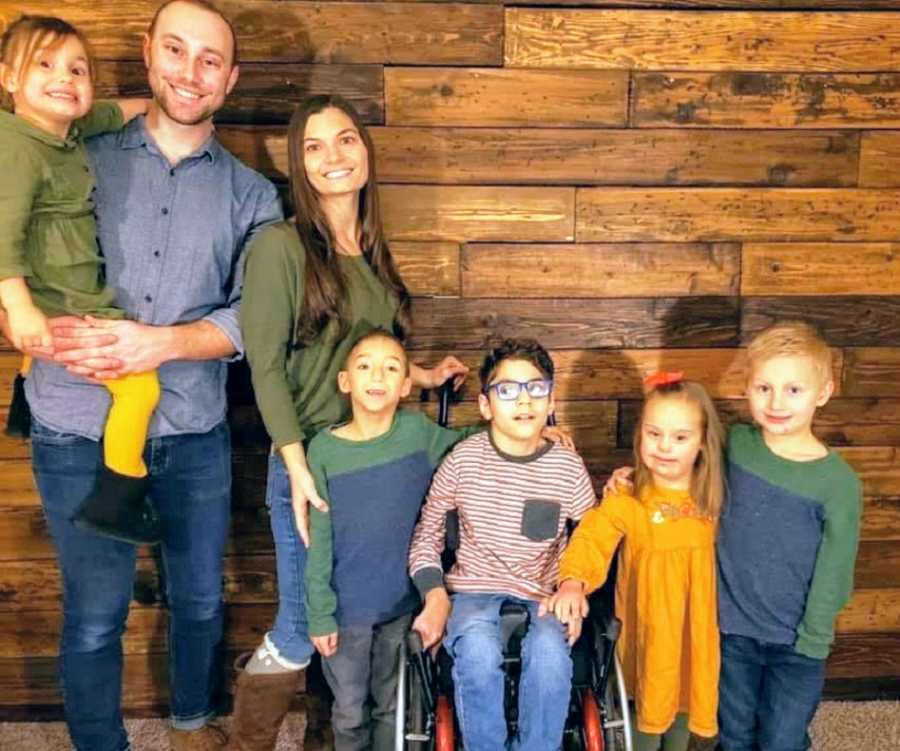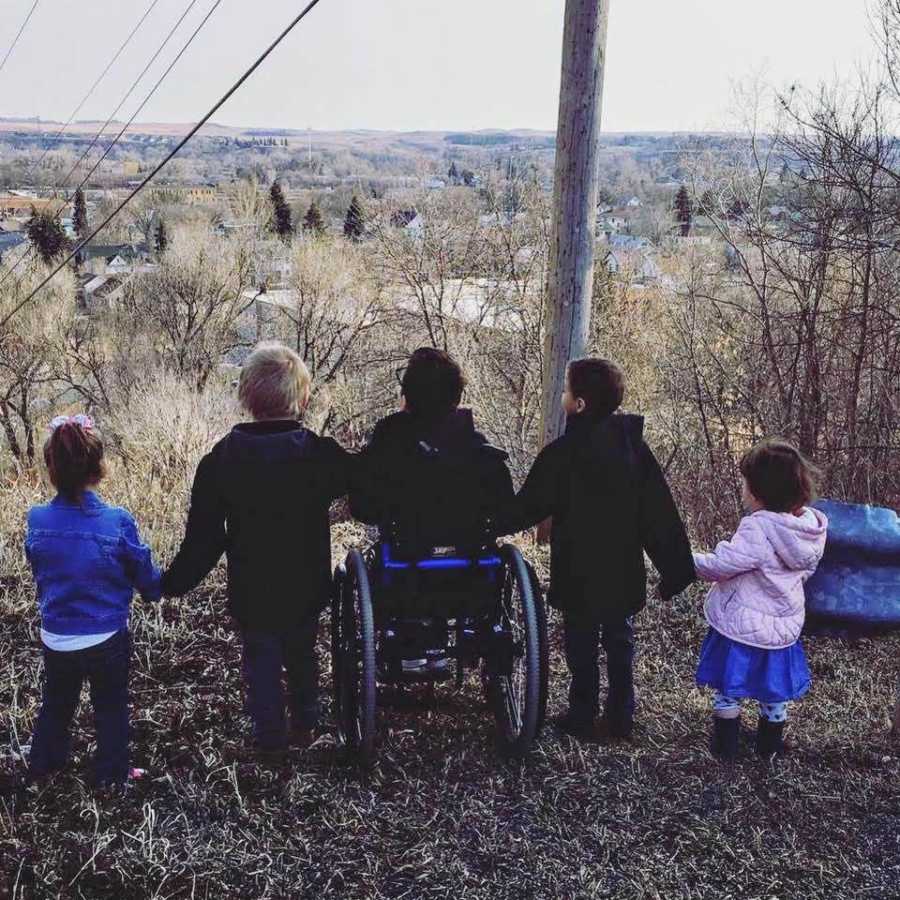 This story was submitted to Love What Matters by Natalie Maxwell of Mandan, ND. You can follow her journey on Instagram and Facebook. Submit your own story here. Be sure to subscribe to our free email newsletter for our best stories, and YouTube for our best videos.
Read more stories like this:
'Look at this little girl.' She was born without hands, feet, or a mouth. We cried all the way through her file.': Couple pursues special needs adoption, 'She is truly remarkable'
'I found myself divorced and single at 40, no kids. I didn't want to wait any longer! As my adoption match fell apart, I fell in love. Life changed overnight.' Woman takes in special needs stepson after mother's sudden death
'Our PE coach pulled me aside. 'Your little buddy is about to be put on an adoption website.' I told her, 'We'll adopt him!': Teacher unexpectedly adopts student with special needs
Help us show compassion is contagious. SHARE this beautiful story on Facebook with your friends and family.