"I shouldn't have yelled so much.
I should have been more patient.
I should have been more understanding.
I shouldn't have put so much pressure on them.
I should have chilled out a bit.
I should have been a better cheerleader for them.
I should have spent less time preaching and more of it listening.
I shouldn't have been a clock-watcher.
I should have loosened up some.
I should have let them let loose.
I shouldn't have held such high expectations for them and me.
I should have enjoyed every moment, but if I'm being honest, I didn't.
And that's shame, but it's the truth.
And the truth is a hard pill to swallow, especially in front of others.
But it's also the exact medicine I need to be able to look back on the past 14 months of three varied-aged kids home e-learning, and know we took something d–n hard, like a pandemic, uprooting me and my mini humans from the normal we had come to know and love, and didn't let it harden us.
It was hard; that's for dang sure.
And we made a lot of mistakes, with me making the majority.
BUT we weren't hardened.
If anything, our connection and relationships are deeper and more solid now and our hearts are softer.
When you take on unanticipated seasons and you weather them so authentically, the result is a beautiful transformation of people and how those people think.
When I was in the thick of it, I felt frustrated and overwhelmed by the weight of it all.
Now, with only 5 more days left in my kids' school year and their return to brick and mortar in the fall, I'm looking back on us having been home and together since spring break of 2020 and the only thing that disheartens me is I didn't savor more of the days, moments and precious, never-can-I-get-it back time with my children.
I'll forever be positively impacted by this time with them and my reflections on it.
And, God-willing, if somehow I handled any of it right, so will they.
Here we come world — out of isolation and e-learning and ready to take you and your lemons on with courage, hard work, sincerity, humility, humor and grace.
It's gotten us this far, right?"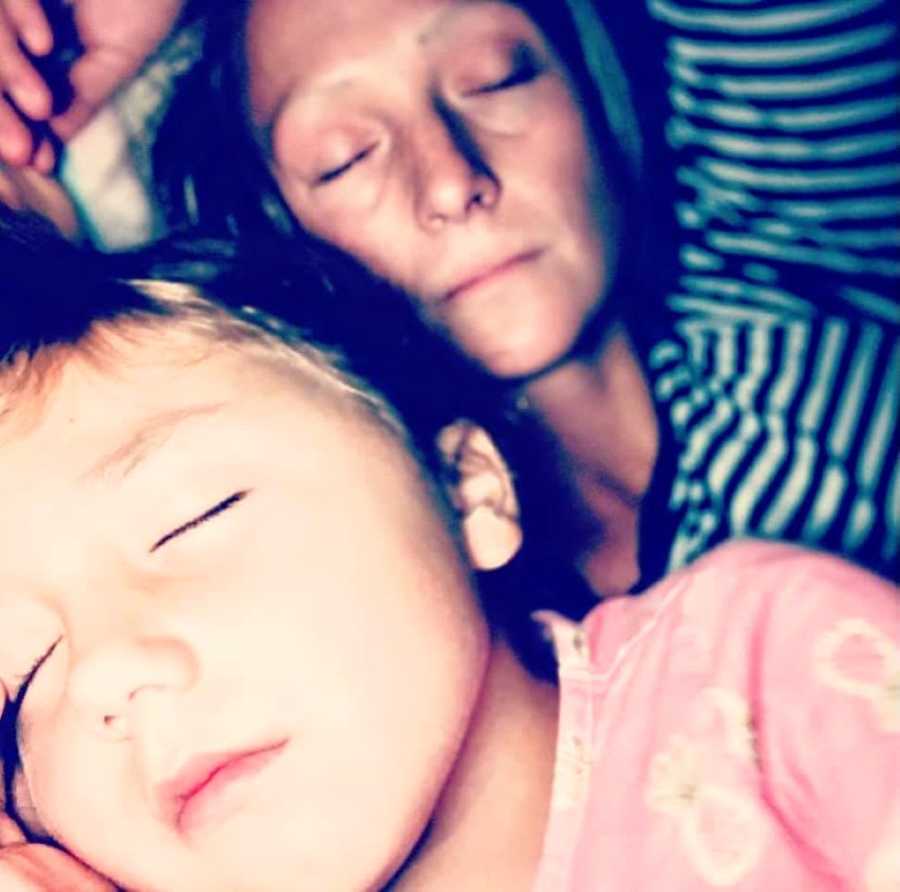 This story was submitted to Love What Matters by Nicole Merritt of Jthreenme. You can follow her on Facebook, her website, or podcast. Submit your own story here. Be sure to subscribe to our free email newsletter for our best stories, and YouTube for our best videos.
Read more from Nicole here:
'My daughter is my best friend, and I'm not ashamed to admit it.'
'To all the men with daughters, you need to love your WIFE as you want your DAUGHTER to be loved.'
'Hey friend, I'm coming over. Please don't clean up. Please don't dress up.': Mom doesn't want friend to 'apologize' for being messy, 'don't stress the mess'
'The last thing I wanted to do was hug her.': Overwhelmed mom 'swallows her pride' to embrace daughter during meltdown, 'they don't need you to shame them'
Provide strength and encouragement for other moms. SHARE this story on Facebook with your friends and family.