"I found out at 16 weeks of pregnancy that La'Mareea was going to be born with Caudal Regression. She has no femur on one side, no tibias, no tailbone and of course severe scoliosis and abnormalities of her arms. I was an emotional mess. I was told my child would not have legs as I was getting the ultrasound. I looked over at my mom who had come with me and began to cry. There was no time to think, they were offering me an abortion then an amnio. I was a 'no' on both.
She was a miracle in her own right.
From the earliest stages she had trouble with eating, jaundice and reflux. As she grew more we thought she would need a possible surgery for her bowels because she stayed constipated to the point she could not have a bowel movement or it was really hard, which in turn caused severe vomiting. At the age of 3 she started to develop a severe pain and sickness which was later determined that she was getting blockages in her biliary system and pancreatitis. It was discovered she had a dangerous blockage called a choledocal cyst. After being 20 pounds until she was almost four and failure to thrive, the doctors determined at 3 years of age she would need to have surgery. Because of her inability to thrive and grow, we had to wait on surgery or take a huge risk of her failing health causing delays in surgery. We spent six months at the Columbus Children's Hospital waiting back and forth to find a reason, have a surgery and recover.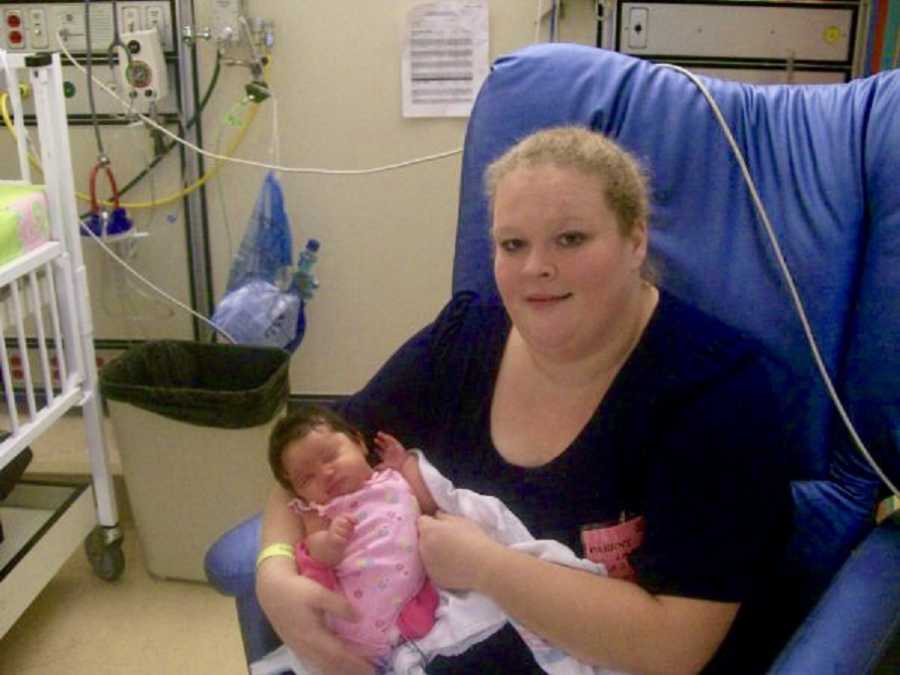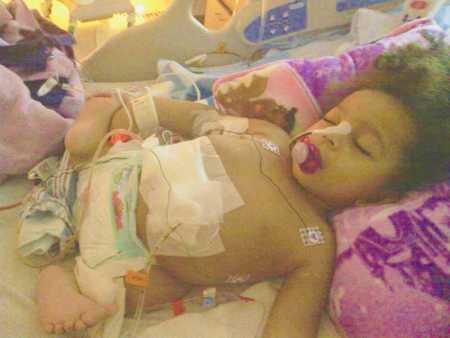 La'Mareea's brother Nathaniel has been an important part of La'Mareea's growth. He has been a protector for her and stood up for her when she was not in the position to do so for herself. He has sacrificed a lot as well. Being a sibling of a special needs child sometimes causes them to feel left behind, and he has endured a lot of sacrifices to ensure her needs are met.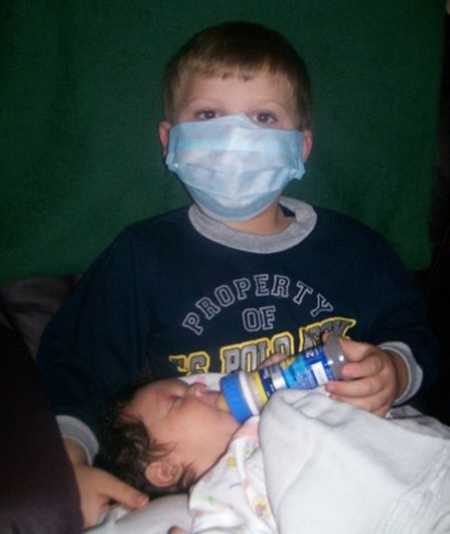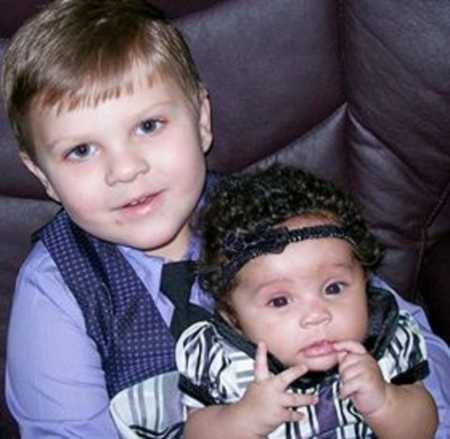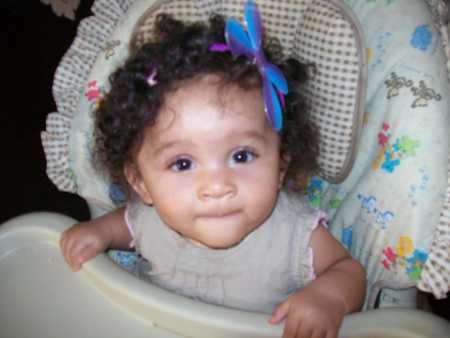 La'Mareea has been visiting the Children's Hospital since her birth. She is now an 8-year-old girl with many positive stories and a few sad ones. Two surgeries, two blood transfusions and over five years of back and forth visits to the hospital, she seems to be doing better than we could have imagined. Cold season is the scariest for us, any virus sends her right back to the hospital and causes the pancreas to flare, but we made it through the past winter with no visits to the ER.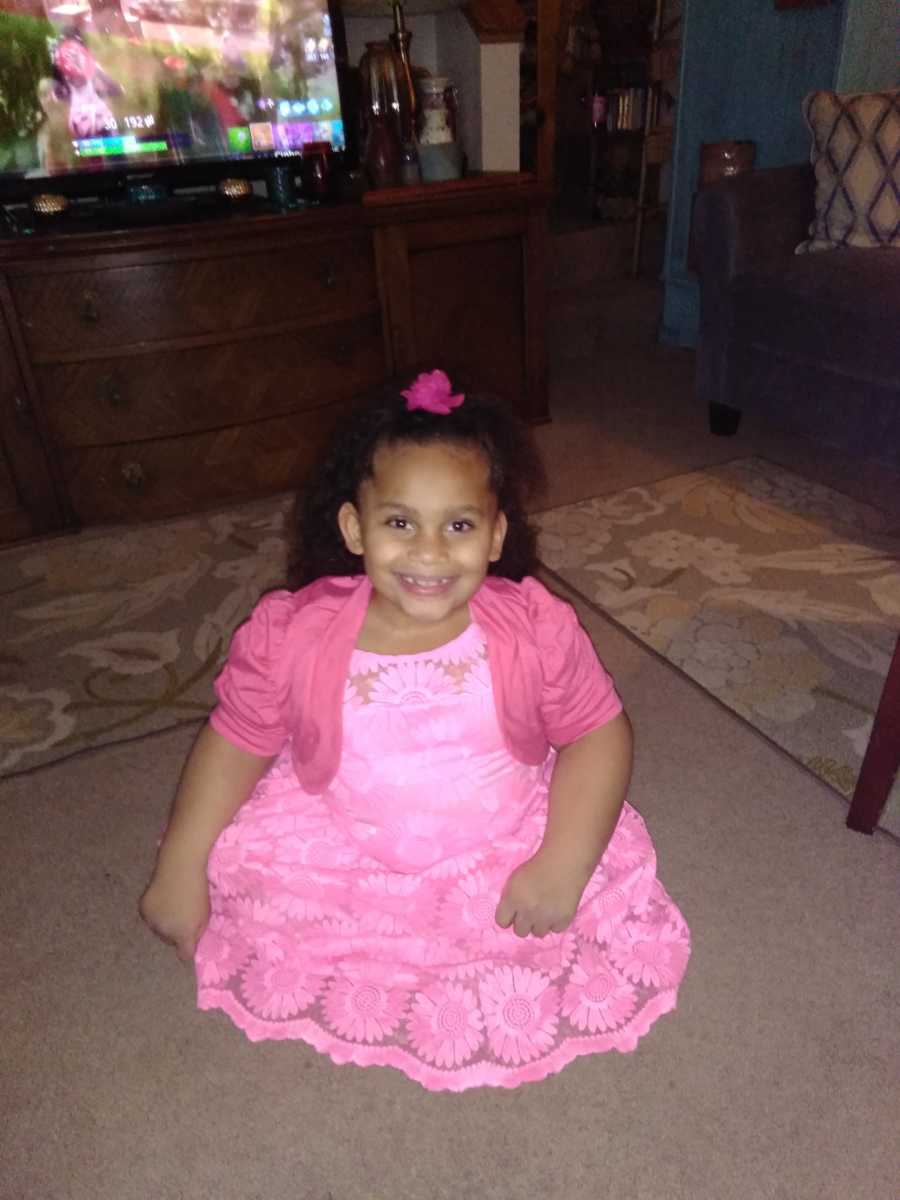 Of course she gets sad and asks why she cannot have legs or do all the things that her peers are able to do, but she always says that when she gets to Heaven, she will be made perfect and God will give her legs. She has faced stares, which I find runs more with the adults than the children, but there are curiosities all the same from both sides. She has endured the hurt of people's words and ridicule at school for having no legs.  She told me that a boy told her she could not do anything because she had no legs, of course it was hurtful, but she looked at that boy and said she could do pretty much anything he could, and maybe a few things he couldn't.
For our best stories, subscribe to our free email newsletter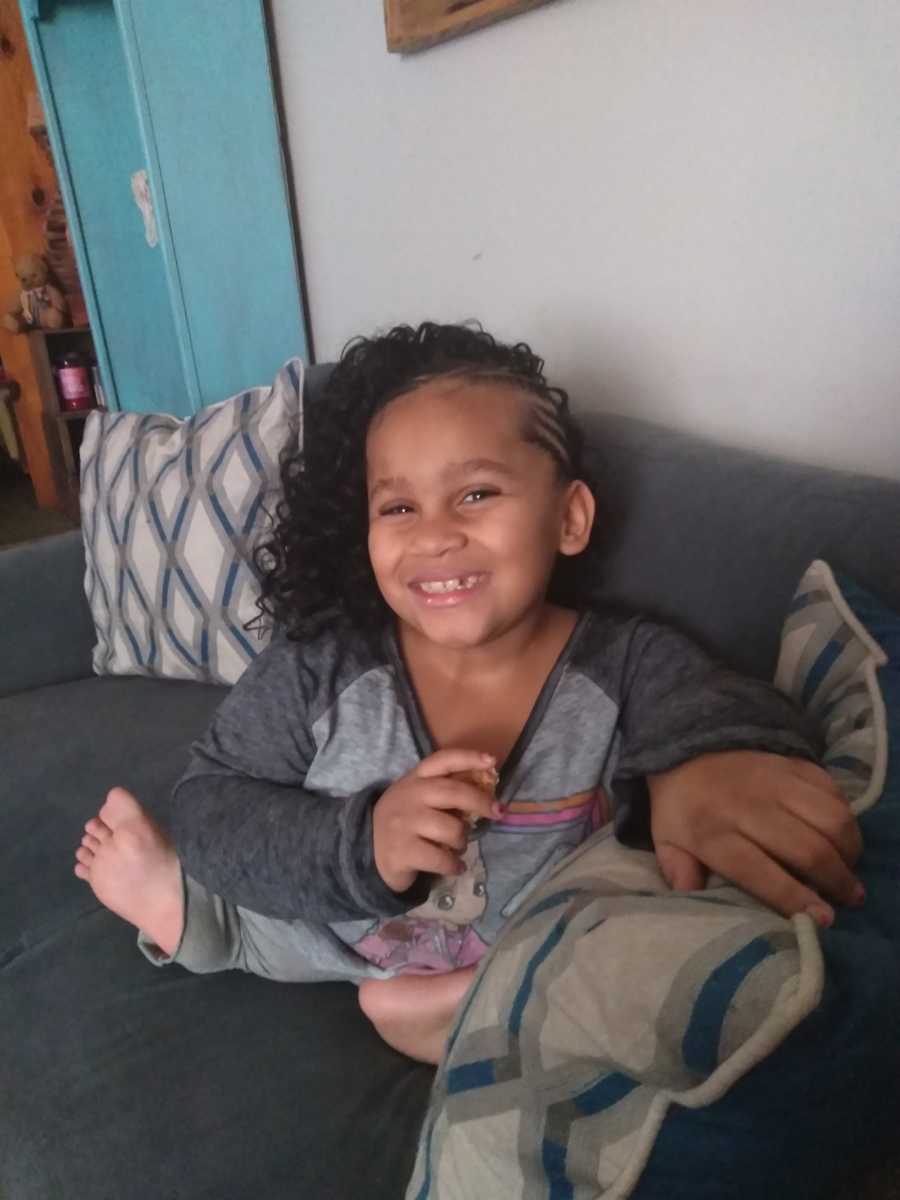 I recently saw a Facebook post which started out as a contest for models of specific ages through Leslie Dye's photography agency, Elegant Ele Fine Art. I wrote directly to Leslie and asked if La'Mareea would be disqualified because she had no legs. Leslie responded immediately and said that was not the case at all, and that was what made her special. Once La'Mareea found out I had registered her, she was ecstatic and couldn't wait to tell everyone. I allowed her to miss school that day and had written to the teacher that she would be out for a modeling shoot. La'Mareea felt like a princess and the cold that morning seemed to be the least of her concerns.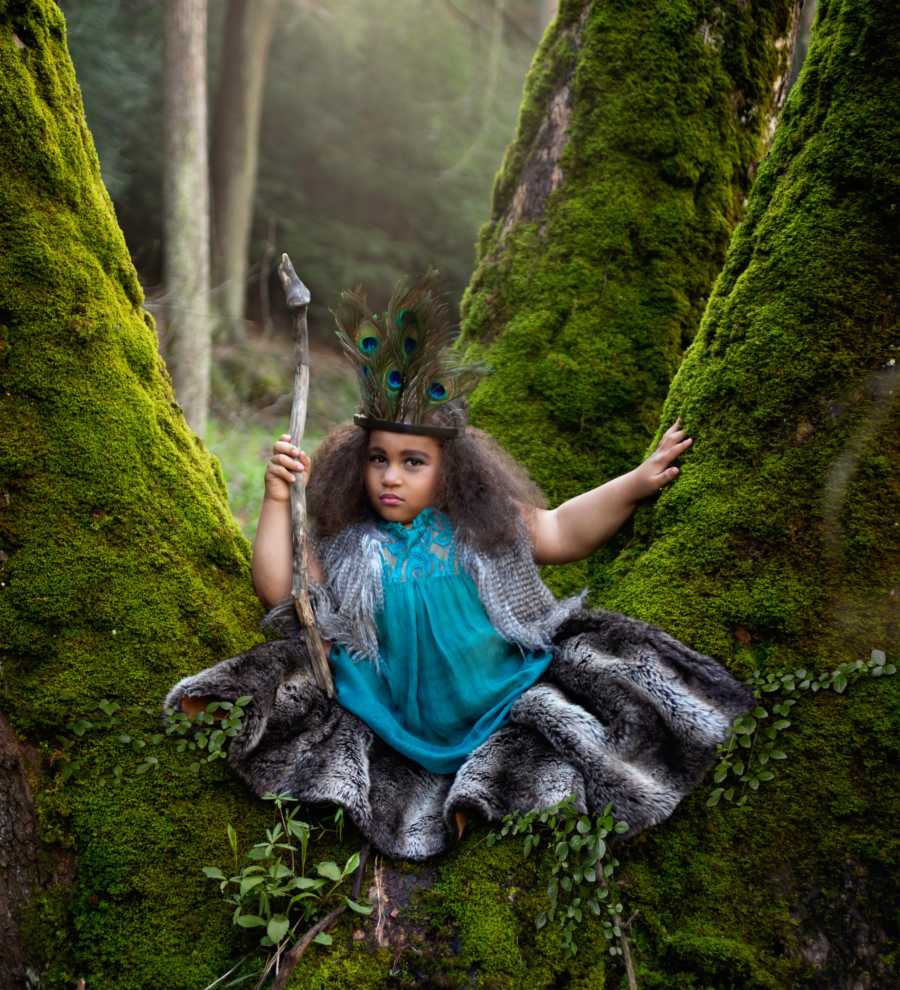 After we received the first revision of her photo, 'Warrior Queen,' she wanted to show everyone, so here I was taking my phone to school to show everyone her picture. She felt beautiful and she had so much excitement in her voice and actions. Many people think her disability keeps her from succeeding, but it is in their inability to not see her capabilities that makes her strive harder to show them that their ideas of her disability are not enough to keep her down. She will always exceed their expectations when they have doubt.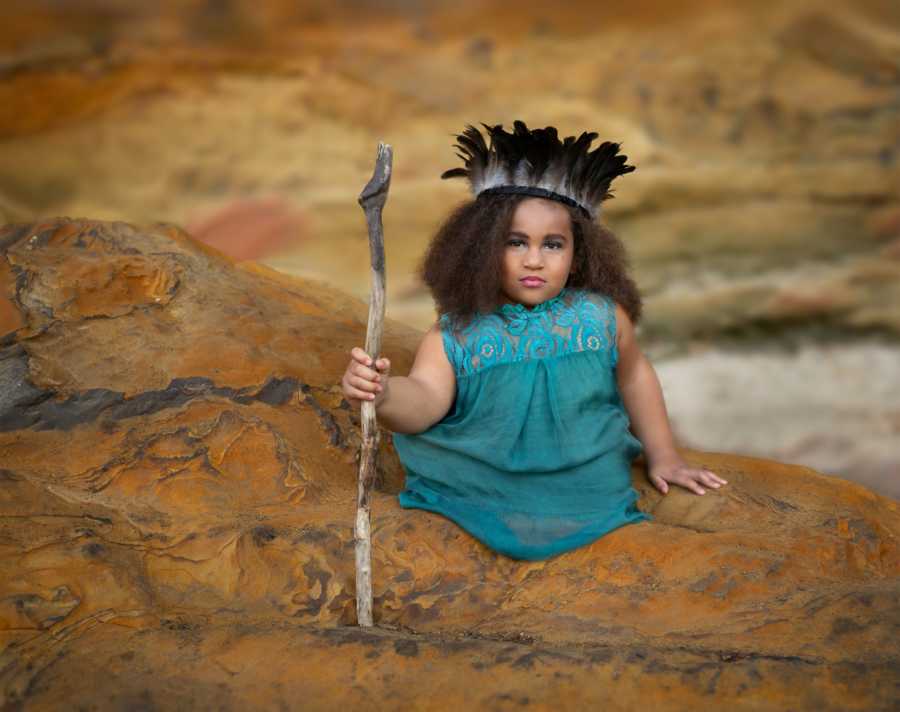 For me as a mother, I wanted the world to get the special gift of her smile the way I do every day. I tell her, 'God may have not given you legs, but he gave you beauty and intelligence and the ability to show the world that love is more than what they see as perfection.' We all pray for healthy babies and I have a child who was not born perfect in the world's eyes, but God taught me how to love His idea of perfection, not the world's. Seeing La'Mareea pose with such joy and individuality made my heart smile.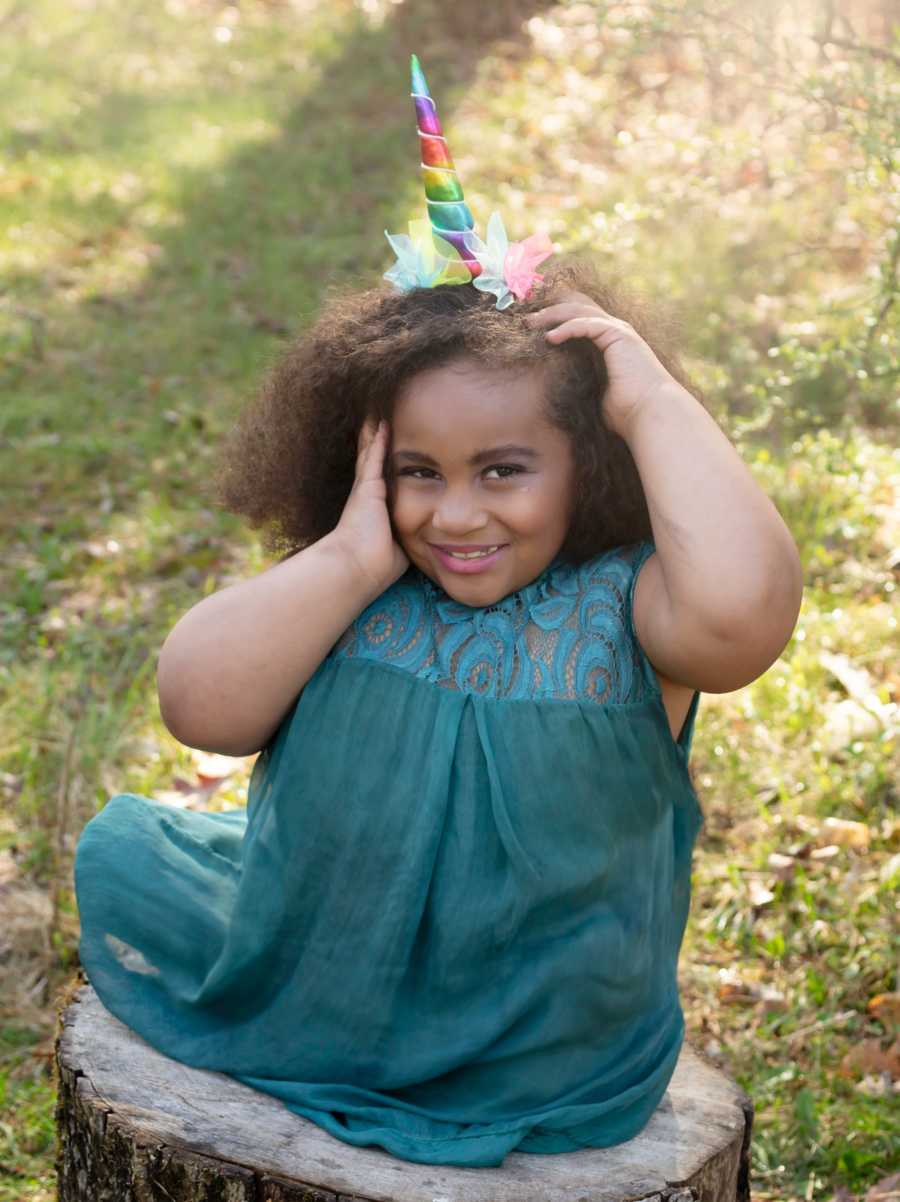 I never viewed my daughter as different, I always viewed her as exceptional. I do not let her get down about what she does not have, but celebrate what she has been given. It's amazing to me that some of the most thoughtful and loving children are those who've endured the most. Leslie the photographer shot the beauty that is within her from an external standpoint. I already know how far she will go, now the world can too.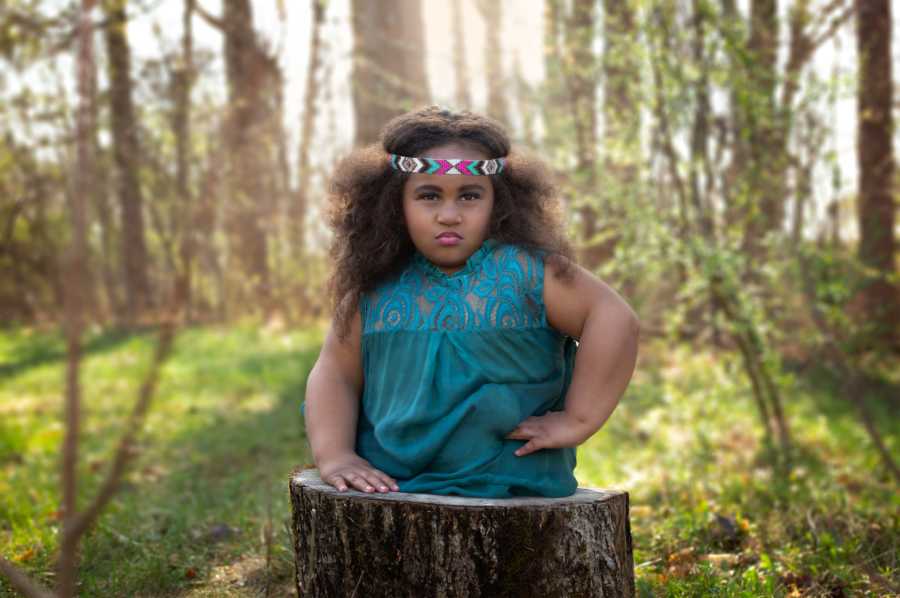 La'Mareea is a special child. She was recently accepted in the Muskingum County Performing Arts which will go on her high school transcripts for college. She has been chosen the last few years to sing in the talent contest at school, which she loves. I tell her that there is nothing that she can't do or be. She has the spirit of a leader and an overcomer. I don't just say this as her mother. I fight with the attitude and the hurt that comes out at times as anger, because she has not had the easiest life. She has never met her father, she is bi-racial and she has no legs. This world can be very cruel, but no matter what she endures, she always has a smile on her face.
I have seen many people go through things in their life they could not endure, some of the simplest things, and yet at 8-years-old, my daughter has endured more than she should ever have to, and still continues to persevere and love others with a kindness that abounds all human knowledge. I know that with her belief in God and her ability to overcome all that has come her way, that there is nothing in this world she cannot do."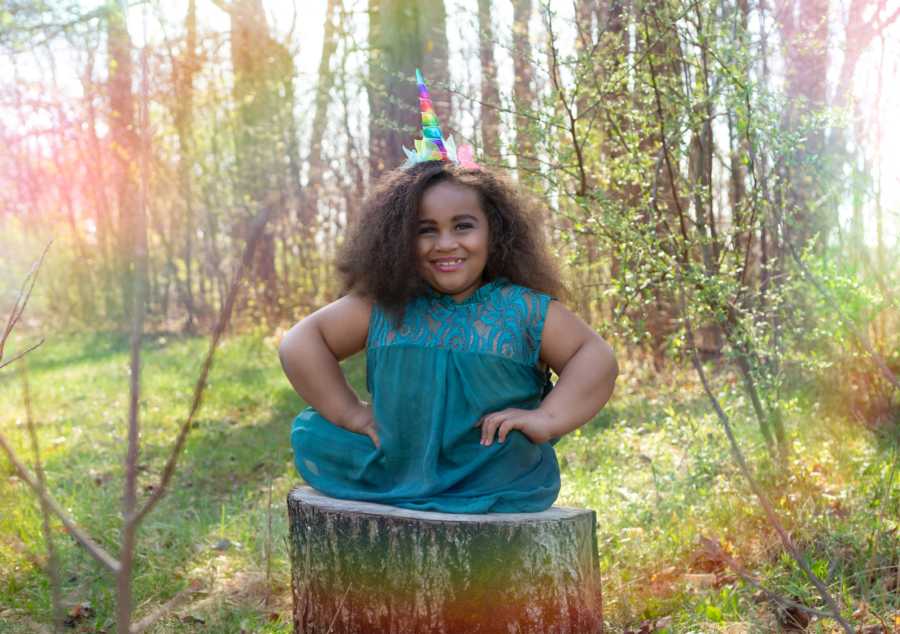 This story was submitted to Love What Matters by La'Mareea's mom, Angela Neal, of Ohio. Submit your own story here, and subscribe to our best stories in our free newsletter here.
Read more stories like this here:
'I went to uncurl the fingers on her left hand and realized she had none. I couldn't sleep not knowing what this meant for her.': Mom shares journey learning about daughter's limb difference
'He was born that way 'cause of his mother. It's gotta be her genes, something is wrong with her.' Rumors flooded about our little one.':  Mom to son with limb differences urges for kindness, 'We are all beautiful humans'
'She was BORN like that!' My superpowers were activated by his words. He freed me from questioning myself.': Mom with limb difference urges 'you'll help others just by being you'
'As my daughter studied Cinderella, I wondered why there were still no princesses who looked like I did.': Limb difference advocate embraces unique beauty cosplaying princesses
Provide beauty and strength for others. SHARE this story on Facebook with your friends and family.