"Three weeks ago, I was a school psychologist, a loving friend, daughter, sister, aunt, and hoped to be a mother someday. Today I am lost. My story starts in May of 2014. The year I met Mike. We met through a couple who had just started dating. One of my best friends was dating one of his. CLICHÉ, am I right? Well, shocker—at 29 years old, being a woman, I was on the HUNT. My friend immediately told me to come out to meet this single guy that was nice, my type, and most importantly—funny. I guess I brought my A-game because, if I say so myself, Mike fell pretty hard. After our first night running around the city, drinking, being stupid, and kissing a bit, Mike started asking me to hang out regularly. After about a month, he actually asked to be exclusive. I died a little right there because I felt like we were twelve. But it was beyond attractive he made a bold move. By the time June 2015 rolled around, I was hearing wedding bells. It was the plan. Fall, 2015—see you there, b*tches!
So July, 2015, I decided to throw myself a 30th birthday bash. Old school, ya know? My backyard (we have a huge deck and pool) with all my oldest friends and family. I can admit now I've thrown a few big parties in that backyard while my parents spent weekends visiting one of my siblings at college. And of course, I wanted Mike's family there too so they could continue getting to know me (and love me). We had all gotten close and we felt in the air the next steps were coming. I'll always remember my mom sitting at the kitchen table, saying, 'Should we have your engagement party here, too?' I remember that morning setting the lawn games up with Mike, my dad bringing the keg he couldn't wait to use, having cocktails and laughing with Mike's dad. I know at some point I gave him a kiss on the head.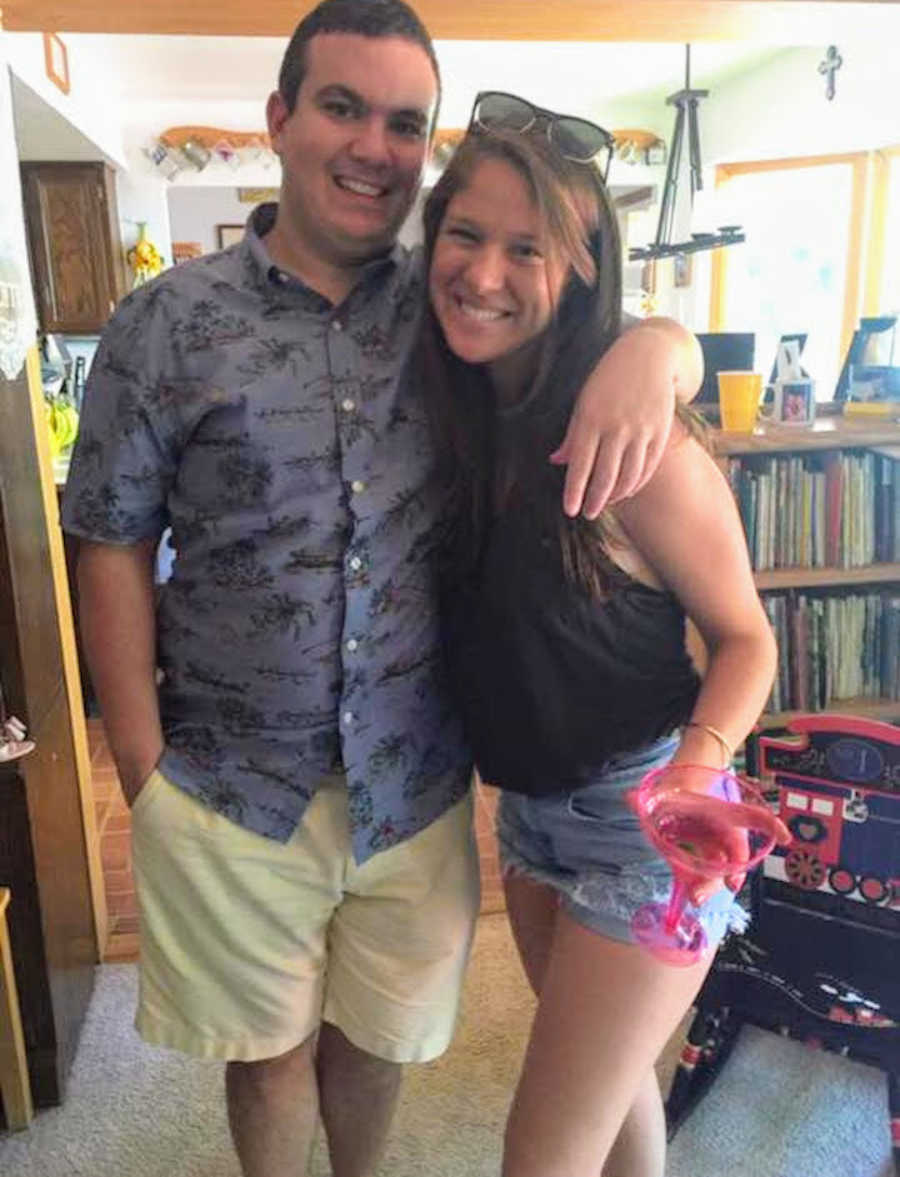 My mom brought out a cake, and I made a speech. I don't remember what I said exactly, but it was something along the lines of how perfect a gift it was for everyone I loved to be in one place. I remember the sun starting to go down and people with kids starting to pack them up, and Mike's parents saying goodbye. I was looking forward to finally being able to start the REAL party, play some drinking games, and hangout with Mike. I remember setting up a table and calling my friends over to start playing flip cup. I remember noticing the sun was really almost down, and we would soon need lights to see.
I remember a deafening silence and a loud scream, 'MIKE!!!' I knew my brother Jon had screamed it. I remember kneeling next to him, putting my lips to his mouth and tasting water. He had choked on water. I tried to swat it out. I started pounding his chest while MaryKate counted to thirty. I tried to breathe into his mouth. I looked up, I'm carried away, I saw Angela crying. I ran. I ran across the street. I saw my friends on the lawn saying my name. I ran until I collapsed and heard the sirens. I heard Sarah's voice. I asked if he's dead, and I heard 'I don't know.' I got up and ran to the ambulance, I heard my sister scream, 'DOES HE HAVE ALLERGIES?' I screamed back, 'NO,' she screamed no. I saw my mom. I ran to her. We heard 'They have a heartbeat!' I said, 'What does that mean?' My mom said, 'It means he's alive.' I was in my parents car, my sister was next to me. We were following the ambulance.
Mike died 6 days later in the hospital due to an injury to his neck, between C1 and C2. This injury meant that his brain couldn't tell his body to move, and he ceased to breathe. Mike was found face down in the middle of my pool, no bruises, no cuts. No explanation. The first of 6 days in the hospital, the doctor told me that I will never know what really happened. Up until this August, that was the absolute lowest time of my life.
It took about 2 years to heal from this grief as fully as possible. I was depressed and in denial for a long time. Very angry. Questioned everything. Got into an emotionally abusive relationship with a man a year after Mike's death, got cheated on, and finally faced what I had to. I was pissed, I was sad, and I was never going to get Mike back. I could only let the time pass, build myself back up by making healthier choices with the help of a psychiatrist, and accept all of this was 'Something Terrible.' I am human like everyone else, life doesn't owe me anything, and I suffered something terrible. That's all it was. It was not my fault, it was not fate, it was just a terrible thing I had to live with and had to grieve from, and eventually keep moving on from. It was time to accept that and decide to not be a victim from it. And I had to forgive myself for not being the perfect 'survivor.'
My dreams came true in February, 2018. After about 400 Bumble dates, I met Eric. Crazy, talkative, anxious, silly, 'cool,' gorgeous Eric. It was my top one favorite date, even though it took him a month to meet me (uh oh), and he made me meet him right in his neighborhood (rude!) at an Irish pub (okay, points for that). I knew I'd probably get him for another date or two, but what 31-year-old cute, seemingly doing well financially, single guy who just moved to NYC a few months earlier would want to settle down anytime soon?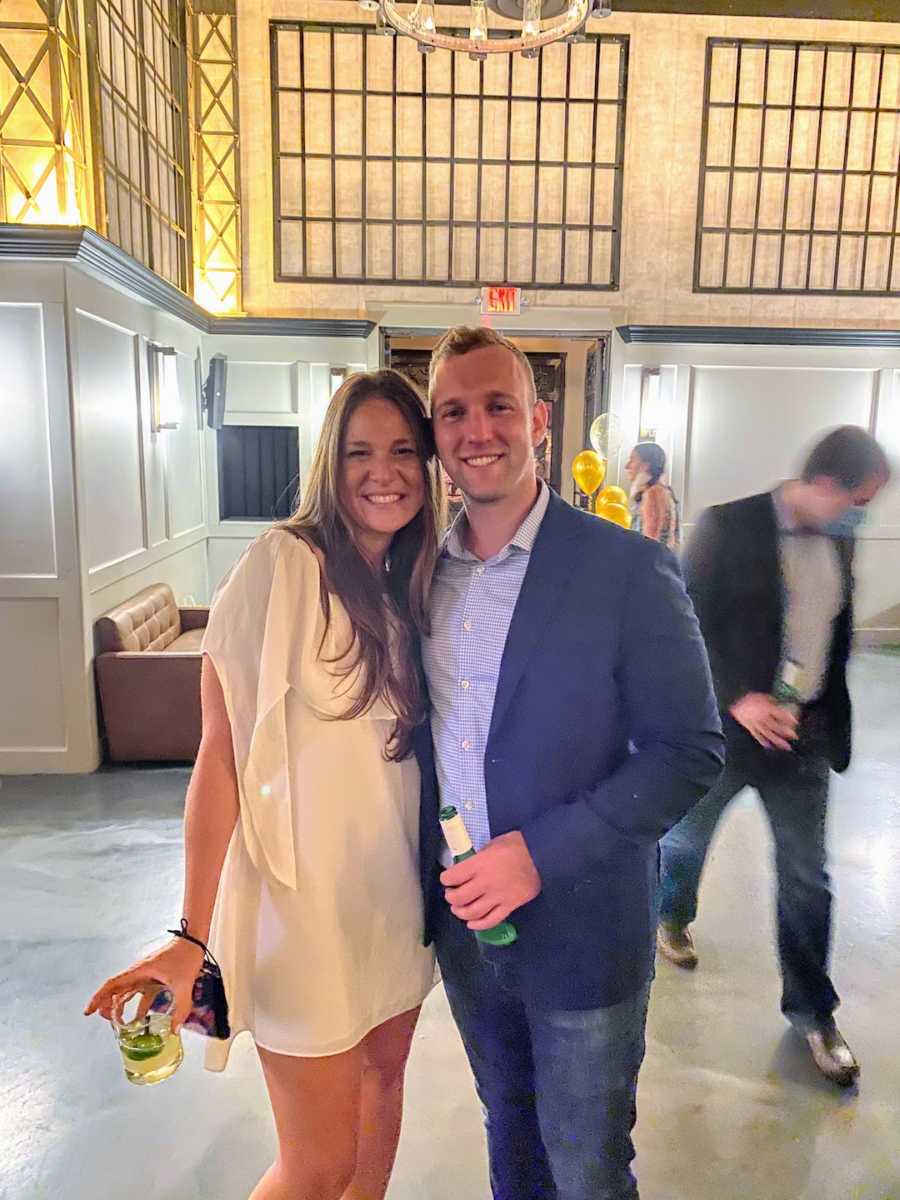 Well, with some push and pull, good old girl tricks, and playing it cool—I got 'em. I was in heaven. I knew I was going to fall in love with him even if I hadn't totally felt it yet. I also was terrified that he would break my heart. It was too good to be true… I've never been with someone and not cared what my friends and family thought. I wanted him. Without an ounce of uncertainty. I need to take a break now. My heart aches to go back to that time, and these moments are still too hard to swallow.
Writing again. We moved in together in November, and things went quickly. We decided we were getting married and this was it. By December 2019, Eric proposed in Central Park with our entire family waiting at a restaurant nearby. He slipped me a gold ring with a huge diamond. I've never seen anything so beautiful in my life. I wanted to plan the wedding for that summer because I worked in a school, so August would be ideal. Also, being 35, we had planned to start trying to have a baby right away.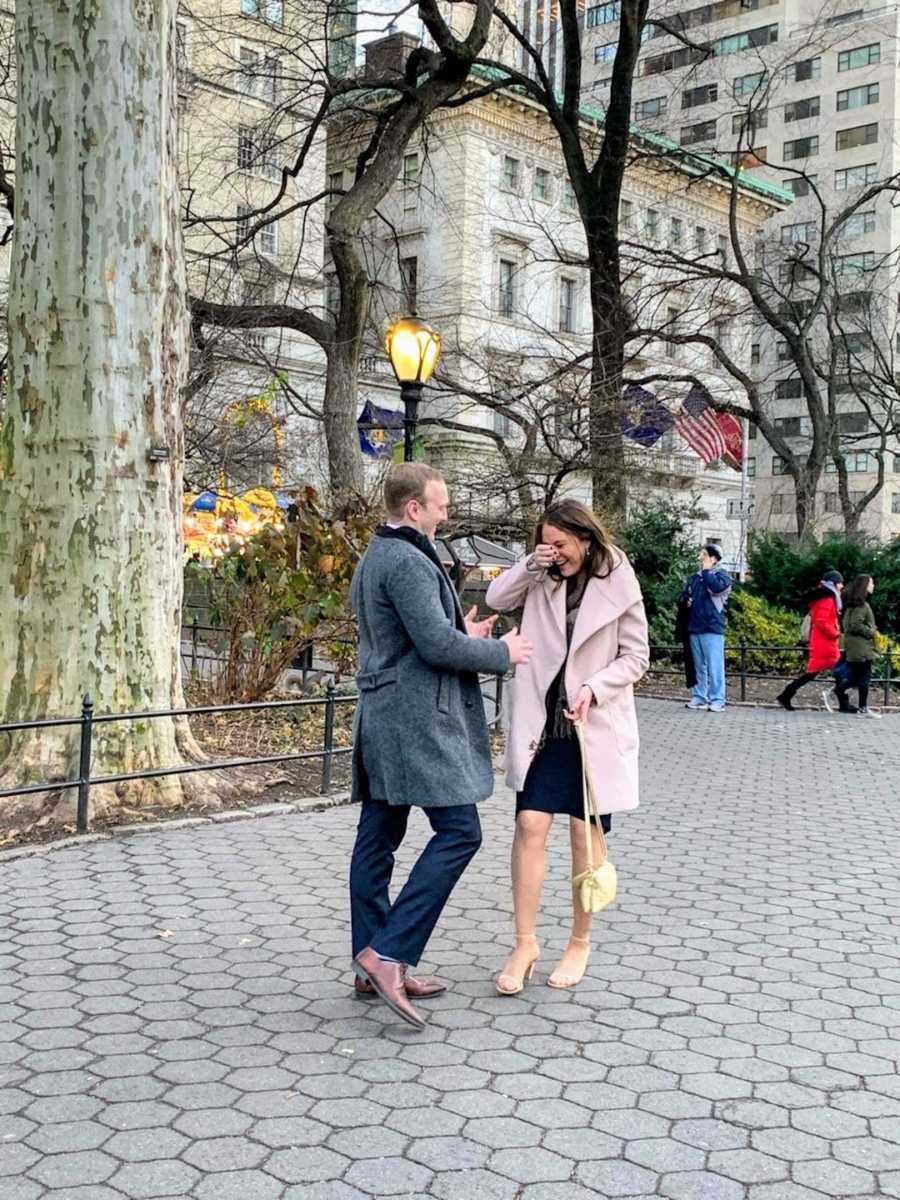 Due to Covid-19, our 250 person wedding turned to 50 people. Eric would say, 'That doesn't mean anything, I cannot wait to marry you. I am so lucky,' as I complained I wouldn't have the wedding of 'my dreams.' We decided not to postpone because I felt it was bad luck to change the date. August came around, and it was soon time for the rehearsal party. In a small beautiful restaurant, with our favorite people in the world, we celebrated being together, being with our friends, and had one of the best nights of our lives. We played an ongoing slide show of us growing up and of the short 2 ½ years we were together. Eric's dad welcomed me to the family, Eric made a lovely speech, and to be honest things get blurry after that (I had a little too much fun).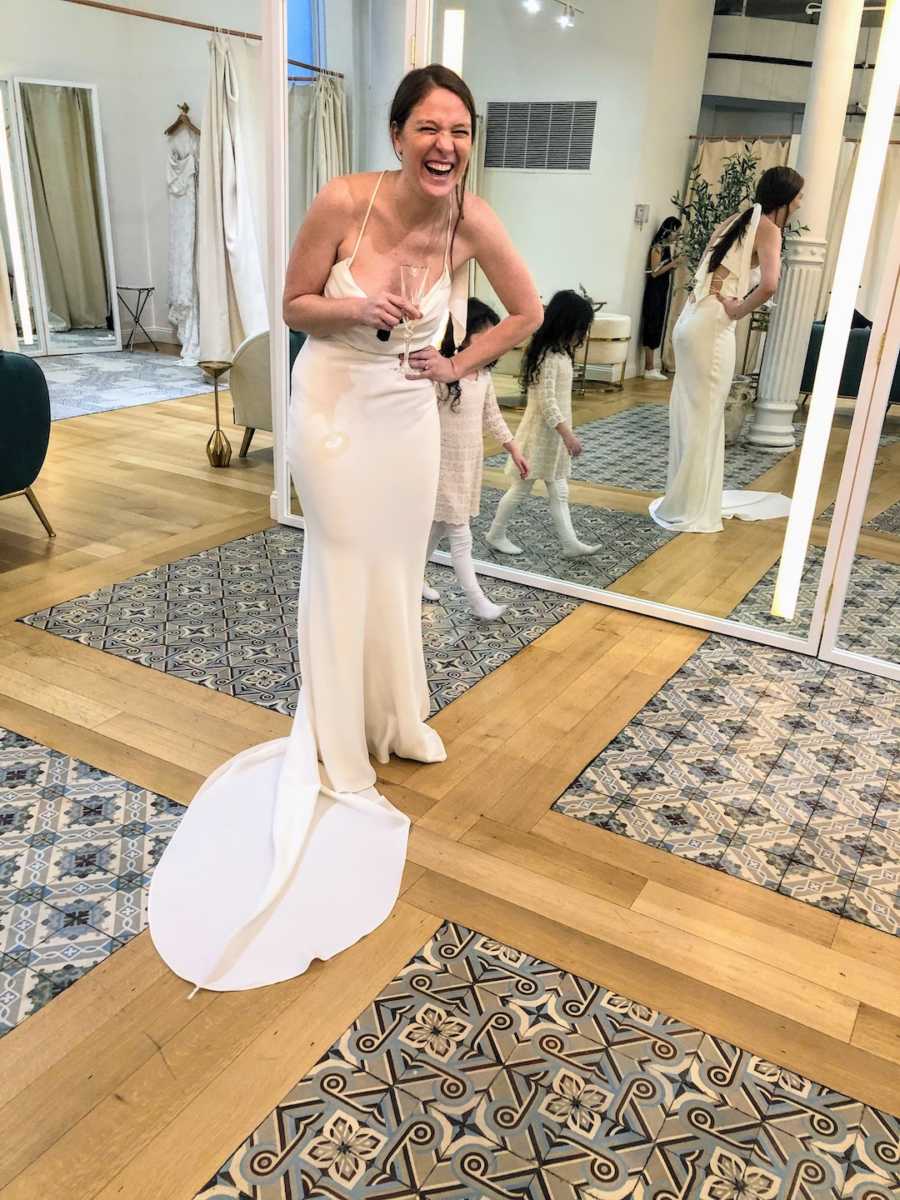 I woke up the next morning, my wedding day, to the hotel room phone ringing. It was my mom, and I thought I had slept too late. She asked me to come down to the lobby. I said not until you tell me what is going on. 'Eric died in the middle of the night.'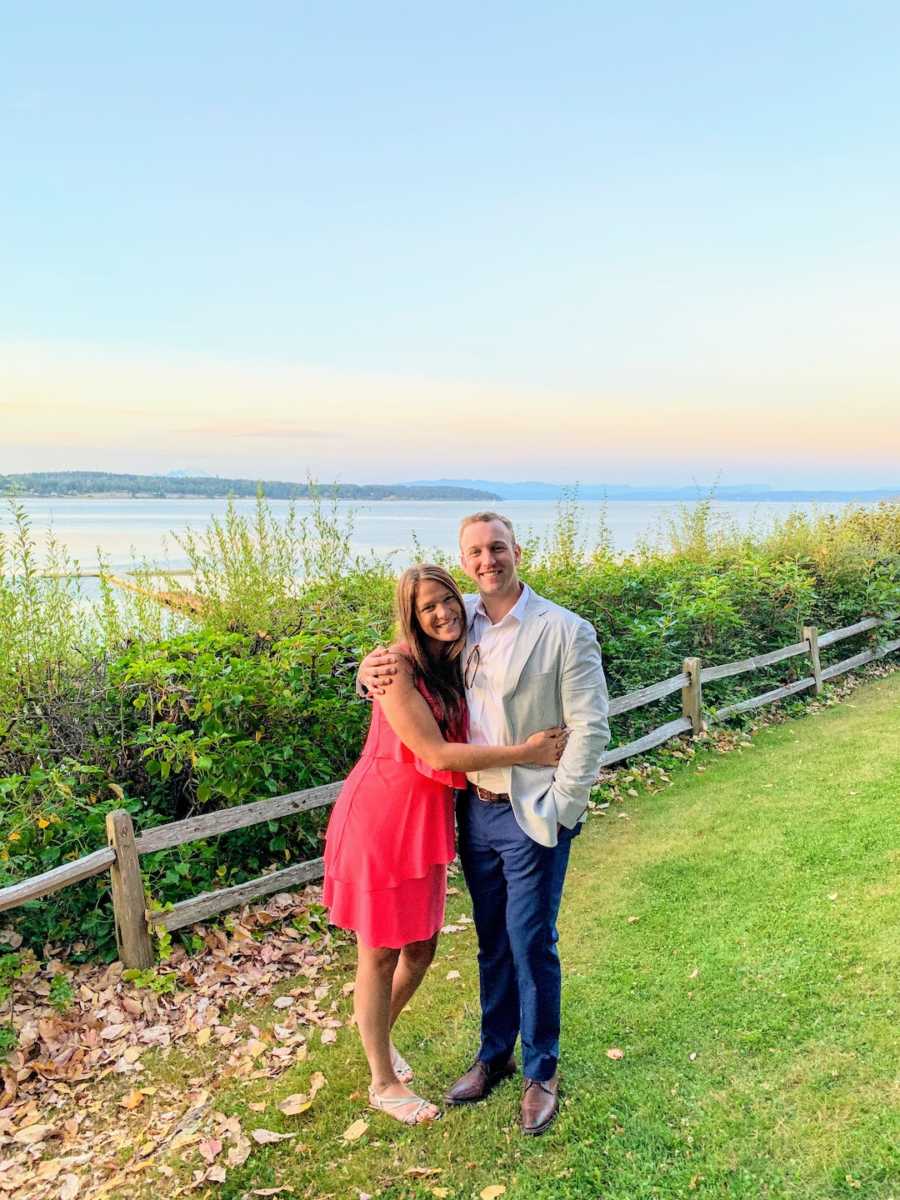 Eric died of a heart attack in the early hours of our wedding day, due to an underlying heart condition. Eric's father, a cardiologist who saves lives everyday—fought to save his son from the exact condition he fights against to keep strangers alive, every day. Eric's brother, his best friend, is a neurosurgeon who flew across the country to spend the most important weekend of Eric's life with him. His brother, who has spent the better part of his life saving and/or learning how to save others, will have to live with the most traumatic experience someone will ever have to endure.
The next couple days were filled with excruciating pain. That is all. Pain that looked like shock, screaming, crying, suicidal thoughts. We buried him a couple days later. His best friend, his father, his brother, and myself spoke about what Eric meant to us. And how we will try to go on only because we owe it to him. But right now, I cannot catch my breath. I cannot grasp a future beyond this. I am so angry at what Eric will never get to experience. And I feel hopeless often.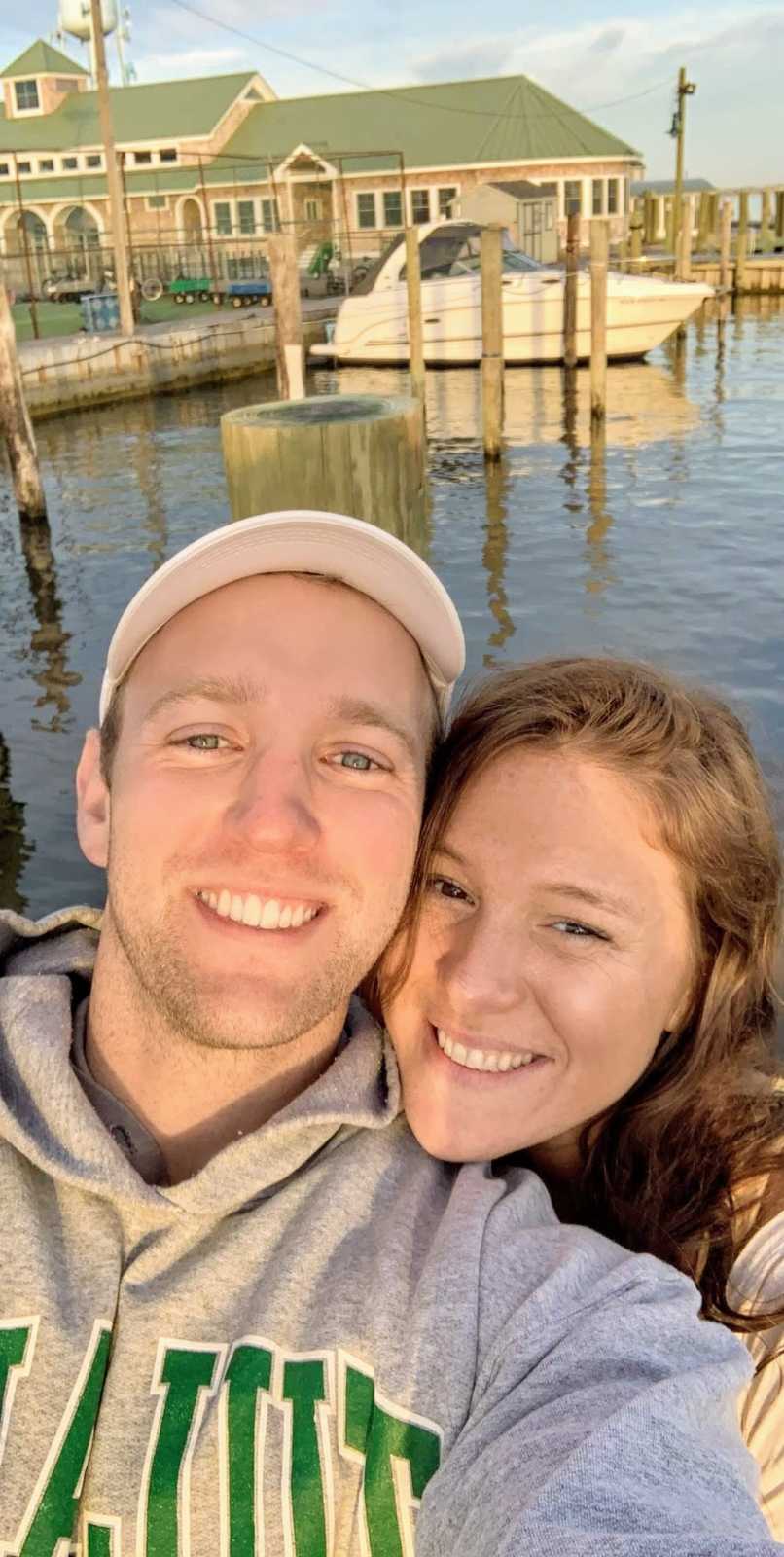 My saving graces are my beautiful family and friends that have not let me be alone for one second, and are carrying me for as long as needed. Eric's family kept their promise that I am part of the family, and I have gained 2 brothers and beautiful parents. I cry every day for different reasons. I am terrified a lot of the time. And even with all the people around me I am so lonely.
Steps I have taken are seeing a therapist weekly, reading on grief, writing about my feelings, and remembering who I need to live for. Eric spent his last months on earth working his butt off for us to have a beautiful future, and even in his short time he left me with enough security until I can get back on my feet. He has given me a chance for some type of future. Eric was a hilarious, kind, gentle soul who loved to love. He adored his family and his friends. He wanted everyone to be happy. He hated sad things. He made everything fun. He loved the Yankees, the Rangers, the Jacksonville Jaguars, but most of all, golf.
We loved drinking wine or whiskey and watching Dateline. We loved talking about our future kids. We loved being near water. Eric loved hiking and skiing and was so active and healthy. He loved making me smile. I try to smile once a day for him. Eric's favorite singer was Bruce Springsteen and our wedding song was going to be Secret Garden. (We loved Jerry Maguire.) I will forever have a hole in my heart for this beautiful man who loved me and promised me the world.
My advice to others going through this grief is to feel every emotion. Every single one of them. They will not kill you, they are completely needed in order to come out the other side. I suggest counseling, with someone specifically specialized in grief. Read up on grief (Bearing the Unbearable has gotten me through hours of days). I suggest speaking to others who have lost someone, grief groups or there is something called 'the dinner party.' It's an organization which connects people of similar ages and similar situations and there is a 'host' who plans a dinner for the group. It's incredible.
My hope for the future is I can think of Eric and smile instead of cry, one day. My hope is I can help others who experience trauma and/or grief, I will gain the strength to do something worthy with this. My hope is I honor his legacy by making people laugh, taking adventures, and being grateful for everyone in my life.
Everyday is different. Every hour is different. Some days I need to be alone, some I need friends, some I need family. Most days I don't know what I need. But, What I've done differently this time around is ask for help, tell people what I need, and do things like this- tell my story and not be ashamed of it.
There is no shame in death, and there is no shame in grieving.
'The road is dark and it's a thin thin line, but I want you to know I'll walk it for you any time.'
-Tougher Than the Rest, Bruce Springsteen"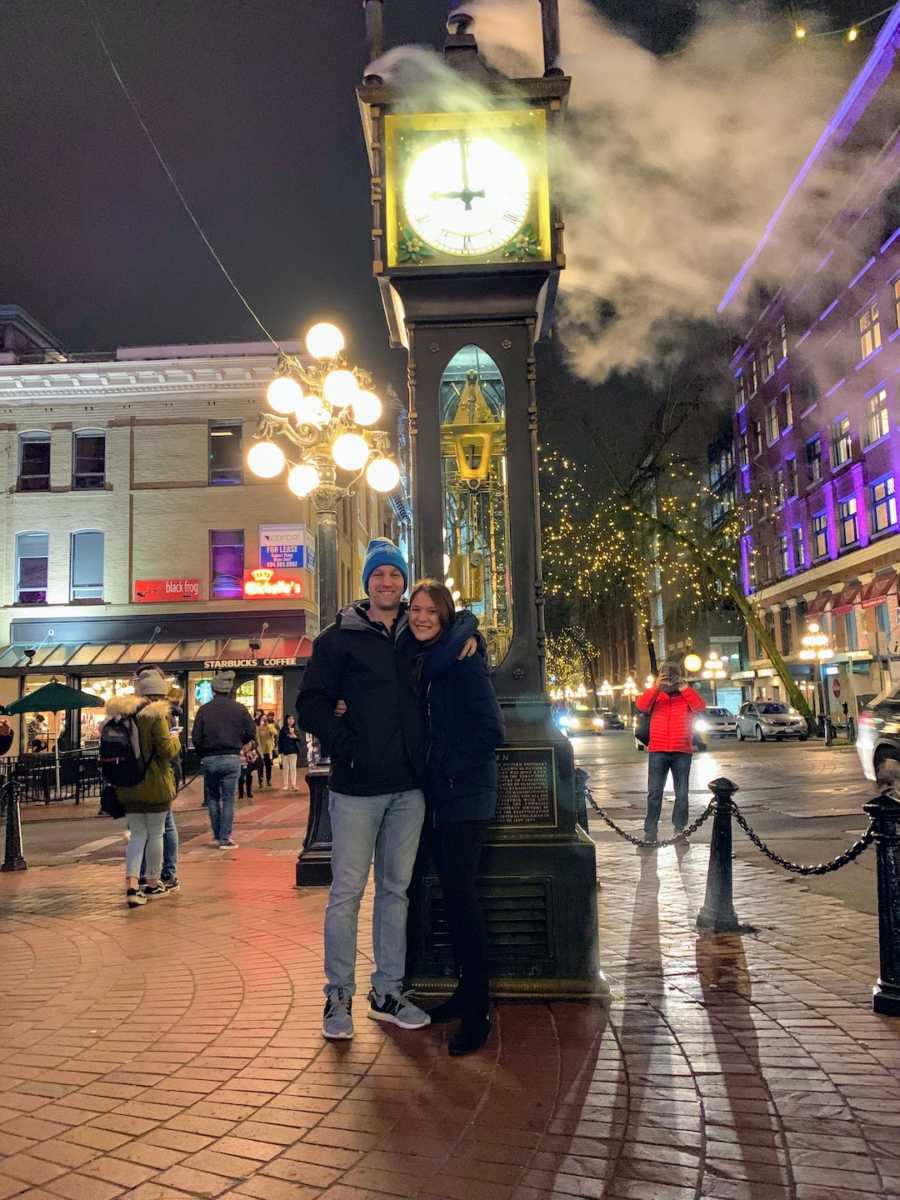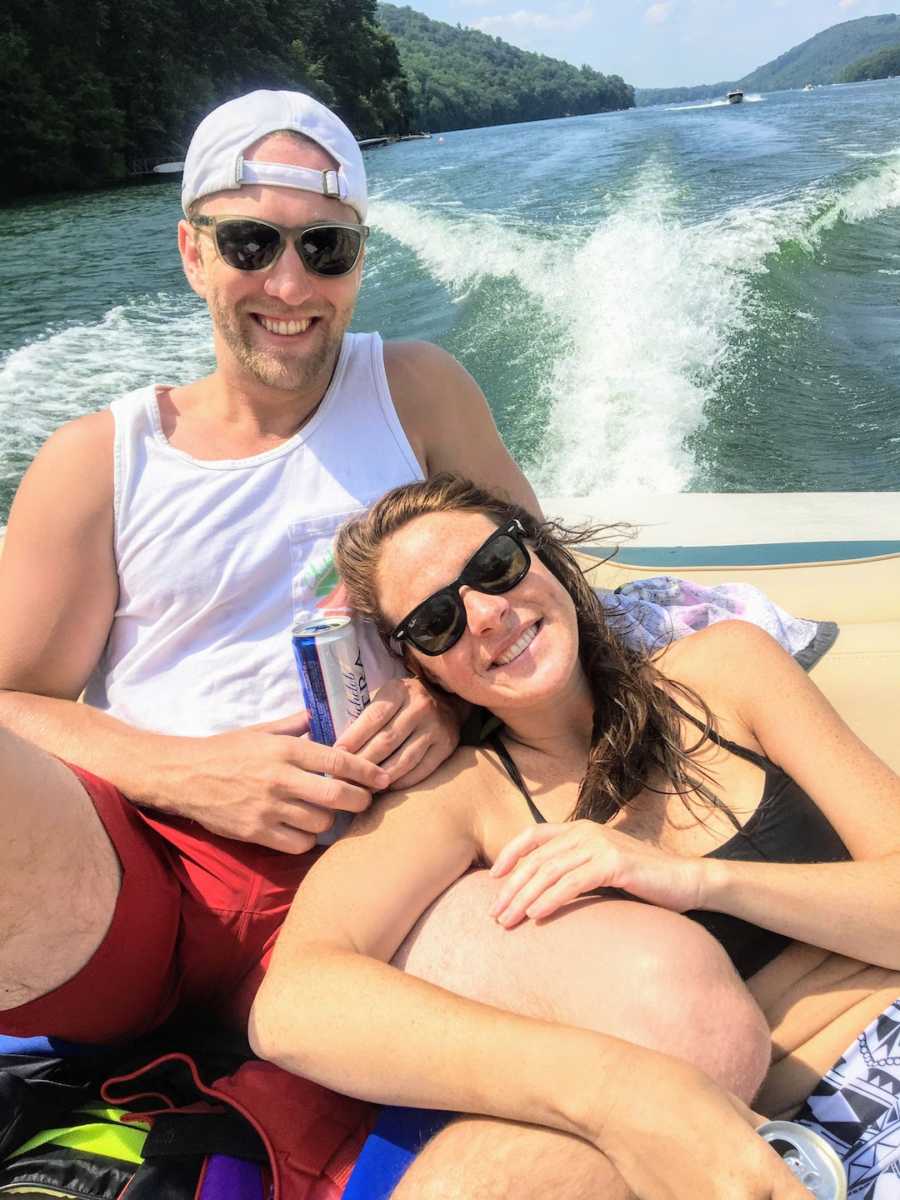 This story was submitted to Love What Matters by Kaitlin June of Melville, New York. Submit your own story here, and be sure to subscribe to our free email newsletter for our best stories, and YouTube for our best videos.
Read more stories like this:
'Come home. There's been a plane crash, and they think it's Mitch.' He was moments away from landing. I felt my soul leave my body.': Widow re-marries after loss, 'Life handed me a second chance at love'
'My mother-in-law was texting me nonstop. 'Can you meet me?' She refused to tell me what happened. I got sick to my stomach.': Young widow shares life after loss, raising late husband's 'clone'
'Lauren, are you with anyone right now?' I looked at our GPS and he was still in the same spot. My legs went numb and I dropped.': Widow finds strength in grief journey
Have you or someone you know experienced the loss of a spouse or loved one? Please SHARE on Facebook to let them know there is a community of support available.