"I am here to tell you that this pandemic is very real. This is reality for any healthcare worker across the country. It's not made up. It's not over exaggerated. It's not fake news. It's not a hoax.
What is so unsettling about COVID-19 is that it is so unpredictable.
A few days ago, I had the absolute worst and saddest day I have ever had at work. I started my 12-hour shift with two COVID positive patients. I ended my 12-hour shift without both of them. They both passed during my shift. That has never happened to me during my entire 12 years of being a registered nurse.
I watched a 64-year-old man die along with a 37-year-old man. Both had been infected with COVID-19. Both died without their families being physically present. Both died with me holding their hands while their loved ones watched from the FaceTime screen. It was devastating. It was heartbreaking. It was real.
This experience is the daily COVID-19 reality in most of the ICU's around the country. And it doesn't end there for us as your frontline healthcare providers.
You see, all the emotions that come with just one of these patients we are experiencing over and over again for a straight 12 hours, and then we take it home with us. The red indentations left on our face caused by wearing the N95 mask for only 2 hours at a time is just icing on the cake for us.
This is the voice of a nurse on the frontlines, who is absolutely mentally exhausted fighting this invisible war.
We don't want to take you away from your loved one.
We don't want to see your eyes fill with tears from the reality sinking in that this is probably the end.
We don't want to watch your person cry as they watch you walk away and they know they're dying alone with strangers.
We don't want to document another time of death.
We don't want to intubate and ventilate another COVID-19 loved one.
We don't want YOU or YOUR loved one to become the next statistic.
Perhaps, the worst is behind us. On the flip side of that though, what if we are wrong? What if this scenario becomes the reality in every hospital across the country? What if this becomes YOUR reality with YOUR most important person? It hasn't discriminated. I've seen ages from fifteen to a hundred. I've seen us intubate healthy young adults with no medical history.
It can happen. I am here to tell you.
Do your part during these hard times and use common sense.
Be kind to one another and don't take a second for granted. Love on your people as much as you can!"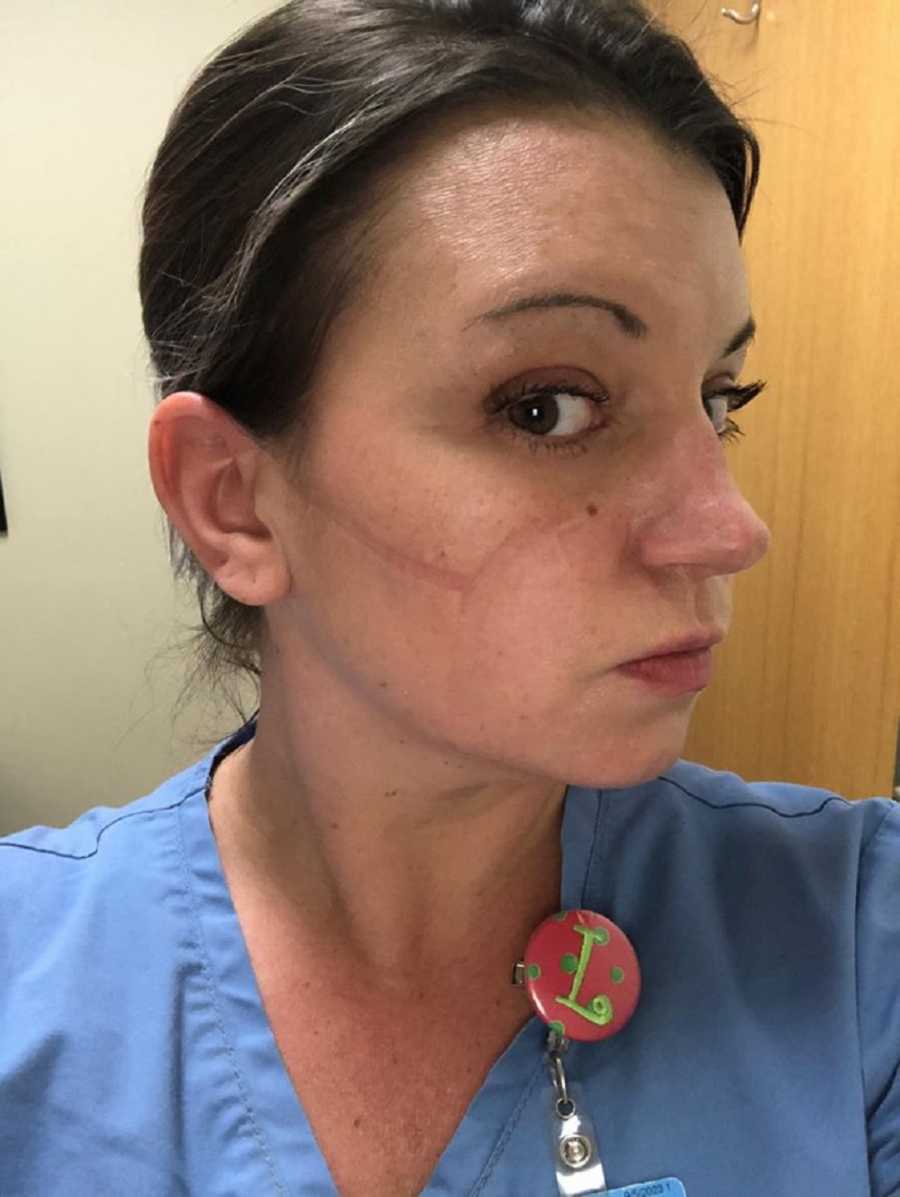 This story was submitted to Love What Matters by Laura O'Quinn, and originally appeared here. Submit your own story here and be sure to subscribe to our free email newsletter for our best stories, and YouTube for our best videos.