"Hi, my name is Ria! On November 5, 2018, I went in for a routine mammogram. The next day, I got a call to come in for more pictures, an ultrasound, and a biopsy. 'We found suspicious calcifications,' they said.
On November 26, 2018, I was given the news, 'I'm sorry, the biopsy tested positive for cancer.' I was diagnosed with malignant neoplasm of the upper-outer quadrant of right breast, estrogen receptor positive. Stage 1, breast cancer. I had NO breast cancer symptoms. Which was scary. I had no family history. Just a couple of months prior, I had my wellness exam and all my blood work came back normal. But of course, I learned cancer is not detected that way.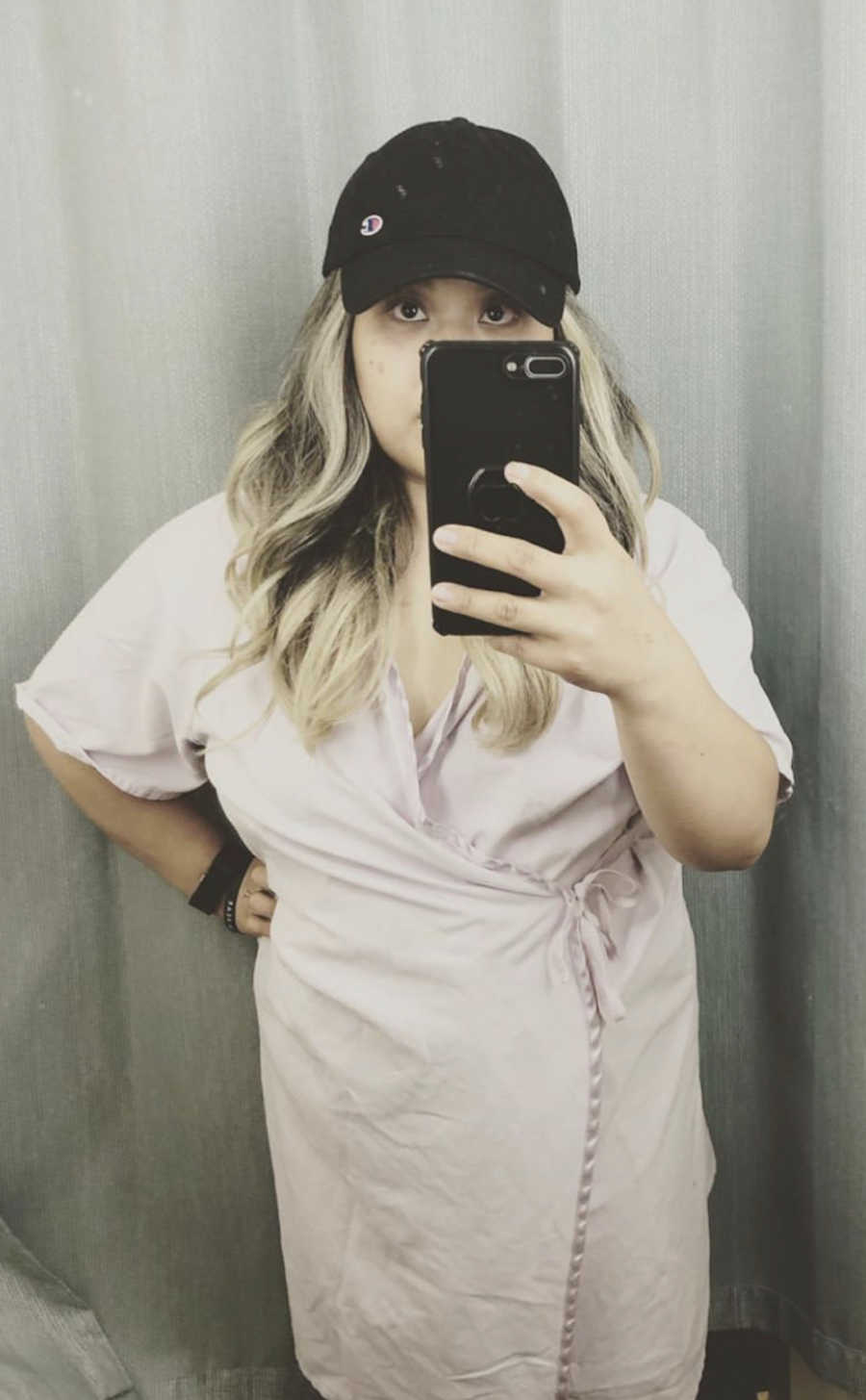 I remember that night, I could not sleep at all. So many things ran through my head. 'What am I going to do?' I was still grieving the sudden death of my father. I felt emotionally broken and was terrified. I googled breast cancer the whole night. I ended up texting my husband. 'I'm really scared. I can't sleep at all.' He responded with, 'I am too, but I know we can get through this. I know you are strong enough. I love you.'
I went through 6 rounds of carboplatin, docetaxel, perjeta, and herceptin… basically very intense cancer drugs which make you ill. Cancer is life changing. The chemotherapy physically destroys your body, while the cancer itself mentally drains you. With that said, I am glad I was still able to exercise. It was, and still is, my therapy. People, especially my cancer team, were surprised that I was still going to the gym and working out. They would say things like, 'Oh wow, good for you!' or 'You are strong!' They didn't realize it was my actual lifeline.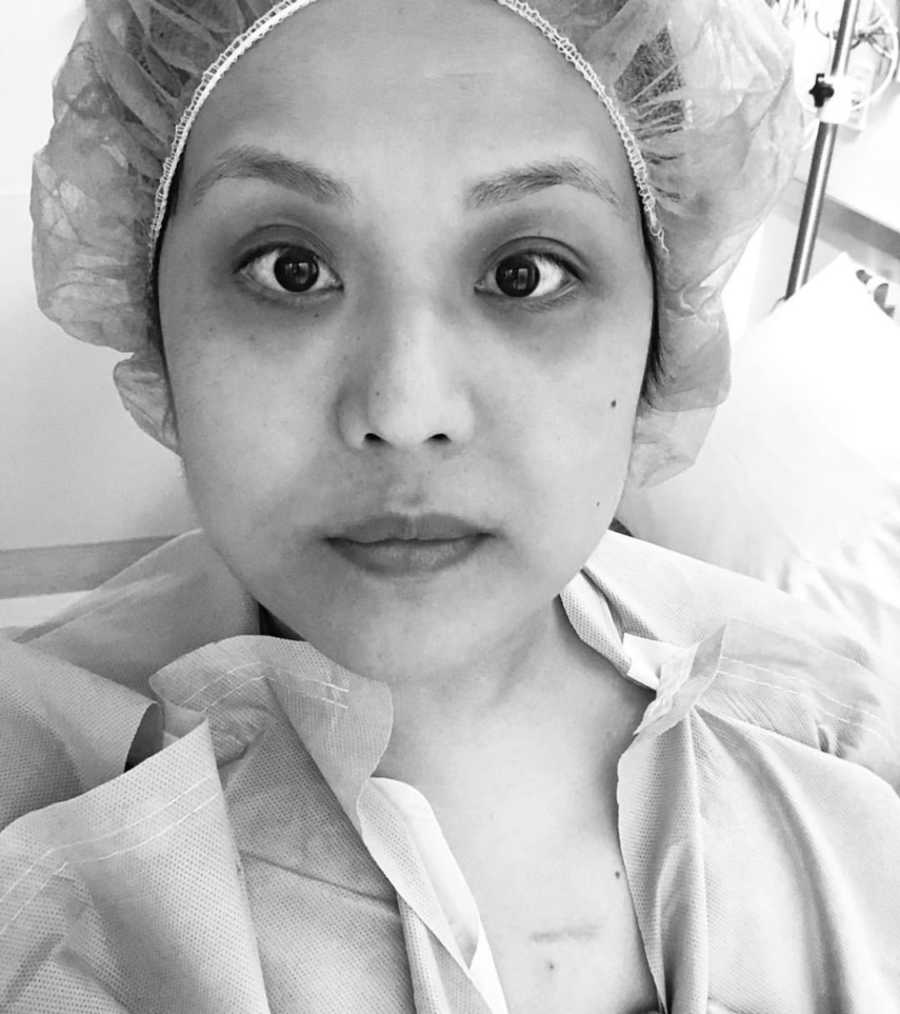 On June 21st of this year – a week after my mastectomy, my oncologist gave me the best news! He said, 'The pathology results show no evidence of disease!' This meant I had a complete response to chemo and I did not need to have radiation treatment! I was told, 'You are cancer free and in remission.' I did have to continue herceptin treatments until the end of the year and start hormonal therapy. On December 17th, I had my last treatment. The following day, my porta-cath was removed. I was becoming free again.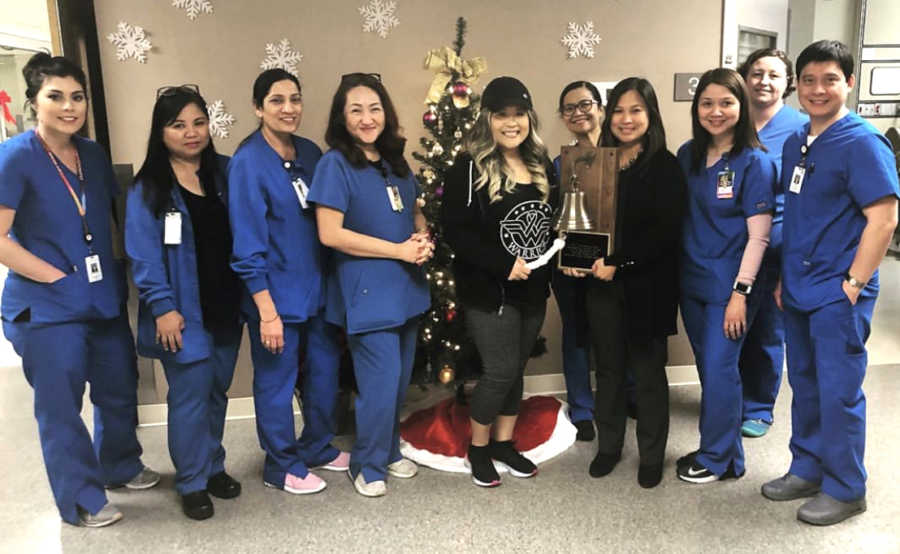 Now is 'life after cancer.' I am trying to get used to my new normal. My second chance at life. I have met some amazing people through this journey. Cancer has taught me what is important in life. To take it one day at a time, and to live life to the fullest. It has brought me closer to God. I hope to inspire others with my story. I believe that the routine mammogram is what saved my life. Early detection is key!"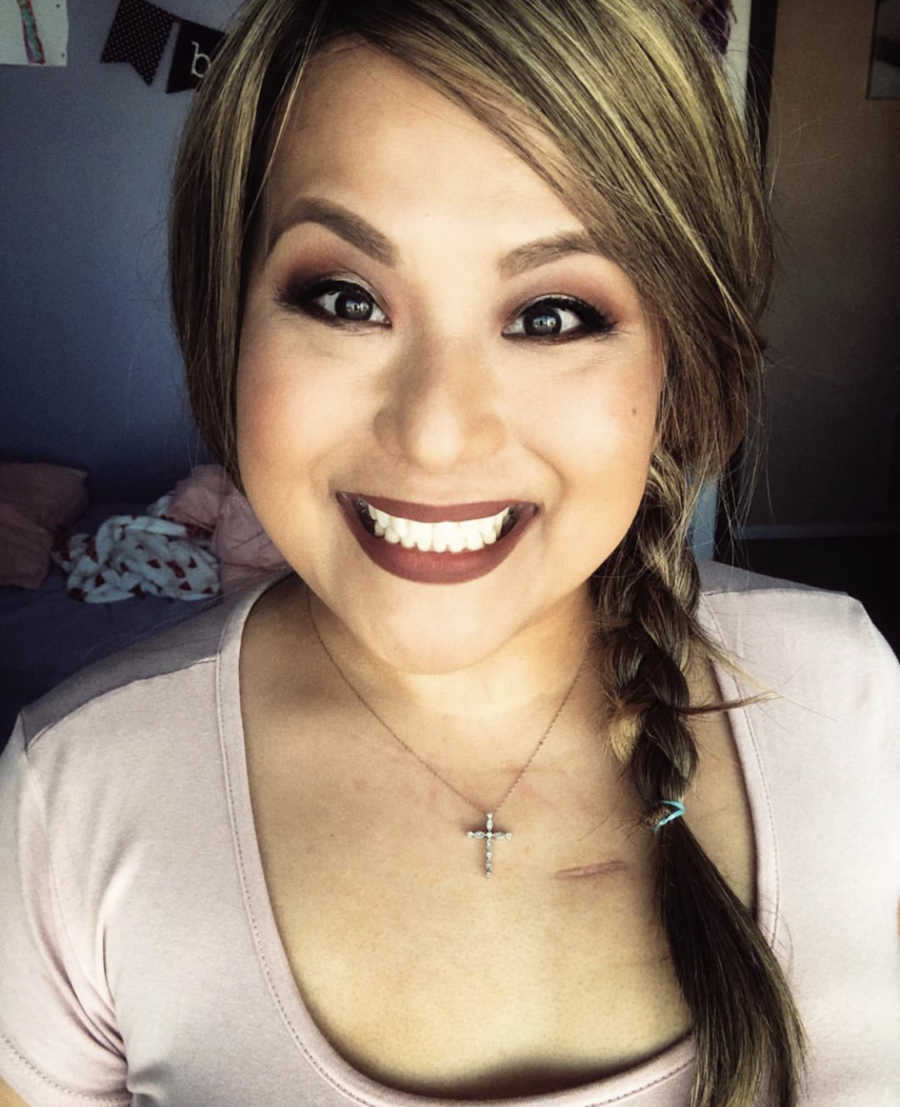 This story was submitted to Love What Matters by Ria. Submit your story here, and be sure to subscribe to our best love stories here.
'I feel hideous and weak. I want it to end.' Chemo was killing me.': Stage 3 breast cancer survivor encourages others during pandemic, 'You can find beauty, laughter, and joy'
'Never in a million years did I think I'd get cancer, much less BREAST cancer.': Male breast cancer survivor urges men to 'get checked out' if they notice 'something out of the ordinary'
Give other women strength and courage. SHARE this story on Facebook and Instagram.